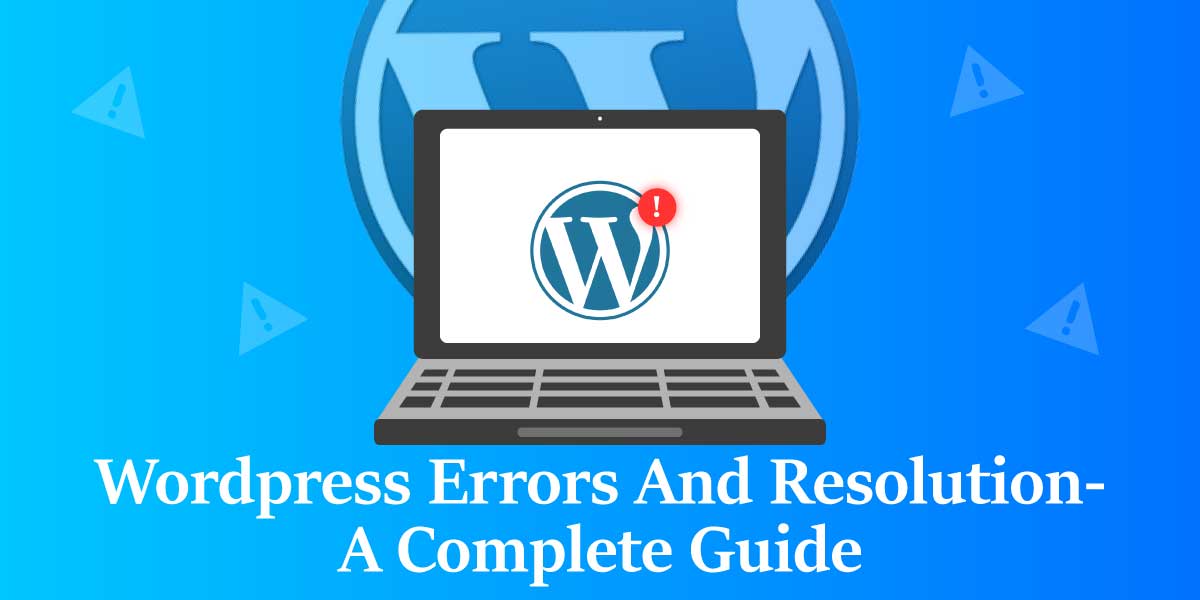 WordPress Errors and Resolution – A Complete Guide
Last updated on July 7th, 2022 at 06:45 am
Common WordPress Errors With Solutions - A Detailed Guide
As any modern day blogger knows, WordPress is perhaps one the best ways to develop a blog or website. This may be due to their very affordable prices, or their excellent customer service, but what stands above all else, is how easy WordPress is to use. WordPress has been a tool that welcomes anyone to use it, whether you're a complete beginner or an experienced web developer, and lately their client base has skyrocketed. However, like every application out there, there is almost certainly going to be errors and bugs that may be deemed frustrating.
For those of you who get frustrated and stressed over various bugs and glitches, fear not, for you're not alone. Unless you're an expert developer with prestigious knowledge in regards to WordPress, it's virtually impossible to not run into some sort of error. Fortunately, below you'll find a list of varying errors and bugs, along with ways to fix them. If you've been struggling lately with a panic inducing error, you can now breathe easy, for this in depth tutorial is about to be your best friend.
An Important Tip
It is highly recommend to create a backup of your blog and content in order to save your site in the event that you trying to fix an error ruins everything. You'd be surprised at how often this happens to people. Fortunately for you, if you follow this guide, you should have no such problem.