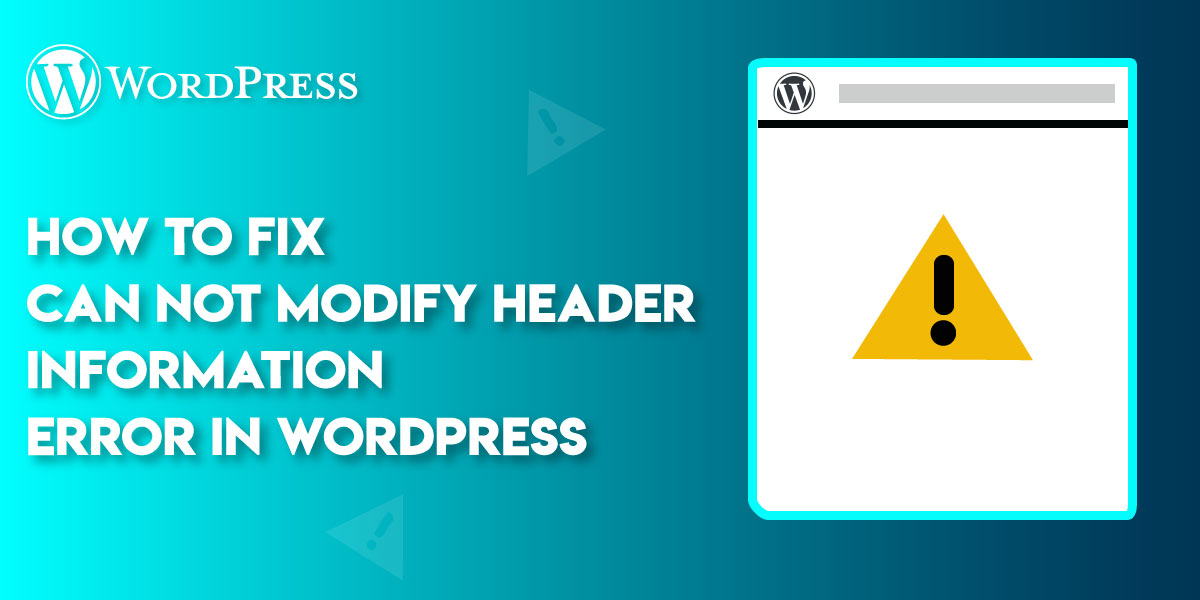 How to Fix Can not Modify Header Information Error in WordPress
Introduction
Cannot modify header information error in WordPress is one of the commonest problem, yet a developer may spend hours of time if he or she does not understand the root of this particular problem. However, any web page has two parts, such as the page header as well as the body. Whenever a developer will create a page header incorrectly, this error will be shown. Inability to perform a proper modification of the page header could also lead to this error.
The error will state the following warning: "warning: cannot modify header information….". Sometimes, this error might eat up hours of important office hours. Proper understanding of the root of this problem will help to find out the solution and to perform a proper modification of the header.
Causes and Fixes for Errors in Webpage Headers
Header
header_remove
session_start
session_regenerate_id
setcookie
setrawcookie
Follow the flow to get this error fixed and to find out the root. The problem will be solved. However, if you are unsure about anything, please feel free to call us.