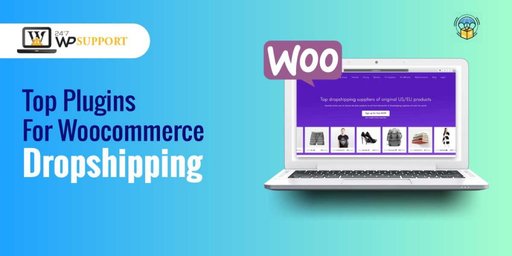 Top plugins for woocommerce dropshipping
Last updated on September 5th, 2023 at 05:31 am
Introduction
Dropshipping is a very profitable, simple & attractive online business because there is very low risk involved. It's very easy to start your own dropshipping business because it does not require a large investment In your inventory you do not need to invest much money, it's the great thing about it. On the online store when the product is ordered, from the third-party vendor you, purchase it & directly shipped to the customer. You just need a fast internet connection, laptop & store which displays your products.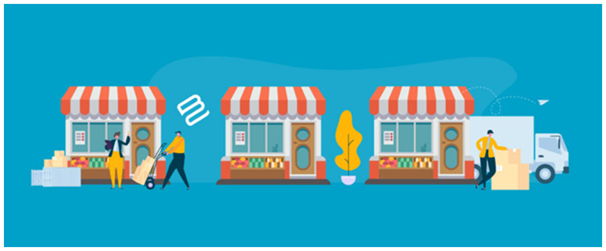 In the given article we will discuss the amazing dropshipping plugins which come with great features. As well as you will get some common features with these plugins.
From other platforms of drop shipping its easy way to products import.
From your dashboard manage products or goods
Easily handle your payments
Very easy integration with WordPress & woo-commerce.
Best woocommerce plugins for Dropshipping:
Woocommerce has a great & fantastic collection of plugins that you can use & save much time & boost your sales.
Here are some paid & free plugins to start the business of dropshipping:
WoosharkDropshipping for Aliexpress, Amazon, eBay & Etsy imports allows & sells the products on word press stores –woo-commerce with just one click.
With the app Woo shark, you will get better sales & great productivity increased.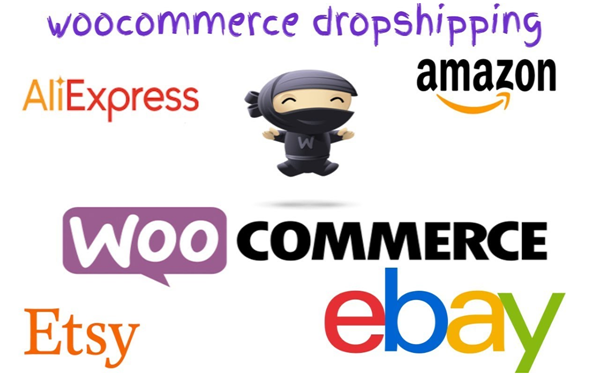 Features
Directly import your products to your shop from the Aliexpress, Amazon, eBay
Or Etsy products page
Including
Product images import
Product title import
Product weight import
Product variations import
Product description import
Product price import
Product quantity import
Product draft/publish
(Premium) From Aliexpress bulk import products
(Premium) Images edit (crop, add text, add a border, resize, brightness, etc.)
(Premium) Include images from description to the library of media
(Premium) Edit & delete variations & customize
(Premium) Import rating of products & customize
(Premium) Product specifications import & customize
(Premium) select the category of products you wish to import.
This plugin is free & premium plan is also available.
Developers & Contributors
Woosharkdropshipping for Aliexpress, Amazon, eBay, Etsy &woocommerce is open-source software. For this plugin following people have contributed.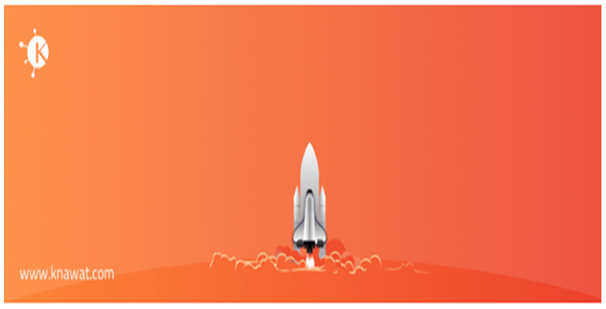 Another free dropshipping plugin namely Knawat with 400 plus active installations. Easily it allows you to add products to your woo-commerce store from knawat & start selling.
Best features of knawat's are:
Directly import your products from knawat to your own website
Also you can import the specifications of products like attributes, variations, product images, descriptions.
Order fulfillment automatic
Multi-currency support in it
Multilingual store support in it
There are no limits of Geological
Active installations of knawat are 500 plus & its Php version is 5.3 or higher.
In our list Printful is our first drop shipping plugin with more than 30.000 active installations, it's a drop ship which provides services of accessories, apparel & home ware products. Over 160 products range from t-shirts, hats, leggings, beanbags & mugs.
The great part of this plugin is that easily you can customize each of their products with your attractive design. If you have any beautiful designs & you want to print that on your items (products) & sell to the customers, then Printful is the best choice.
Best Features:
The option of live shipping rates & Tax settings
Available free templates for design
You can create your own designs
Within Three days average items shipped
Customer support 24/7
Bigly is an amazing plug-in. On your online store of woocommerce you can find products to sell on your store of woocommerce.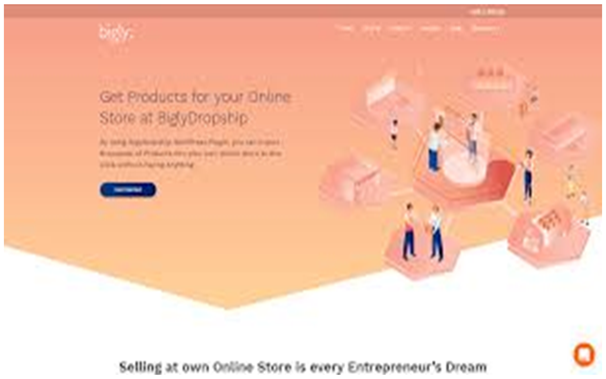 What are the benefits starting with the plug-in Bigly?
Order processing Automated
Freedom of pricing
Customization in catalog
Catalog import on single click
When the user clicks on the button of sync. Then we send the remote request, not when the page or load of the plugin. When users want to sync products from our platform to their platform, only then can the user click on the button of sync to get the product access.
The Active installations are 50+ & its wordpress version is 4.9 or higher.
It's a great & fantastic dropshipping plugin that comes with attractive features. It has a big collection of products along with a very strong choice of integrations.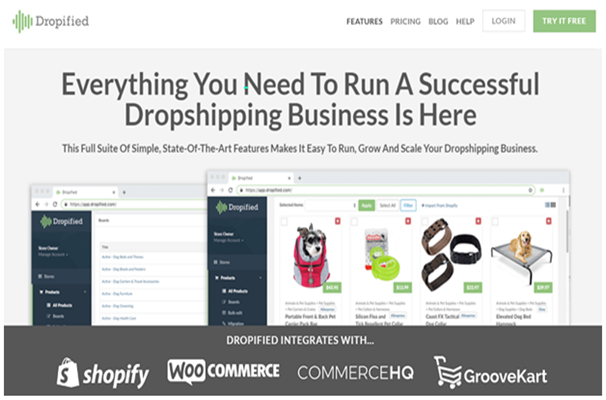 Best features are:
Automatically you can tap into the website of AliExpress
Product & price update Automatic
You can track goods from abroad & packet to send
There are 2 pricing options of Dropified
$39/month the builder plan costs only if you pay advance for 12 months
Otherwise the cost is $47.
Premium plan price $97/month
Conclusion:
If you want more flexibility, features & maximum control, then the best option is woocommerce for you. Day by day drop shipping is increasing. These are our top 5 woocommerce plugins for Dropshipping. These top woocommerce plugins of dropshipping will definitely help to cross barriers easily & increase sales & profits. With the help of these top 5 plugins, you will be able to turn your little online shop into a very successful store.
That's all we hope this article will help you a lot to choose the best plugin for your site.