Top 5 WordPress Popup Plugins Approved by WordPress Community
Last updated on September 8th, 2023 at 05:13 am
It is an All-in-One Marketing Automation platform usually for eCommerce sites that are built to integrate with WooCommerce effortlessly. Furthermore, it has over ten robust features which any eCommerce store requires to increase its average order value, optimize its conversions, boost sales online and prevent abandonment of the cart.
99% of eCommerce stores are leaking money, something most people in public are not aware of, and high chances are you belong to this group. Therefore, open this page and understand how your store is losing money, hence learn how to fix it effectively within 24 hours.
Features
Comes with an optimized UI/UX which is easy to use with no coding skills necessary and is up and running in less than two minutes.
Additionally, it is responsive to both mobile gadgets and desktops, 100 % customizable to match your style and supports language translation.
To retain and build a long-term relationship with clients, Facebook Messenger is available on the store, as well as personalized emails in case a client has a unique query, and a welcome email to new customers.
Integrates an auto-recommendation feature to cross-sell products that are related as well as a manual selection of products.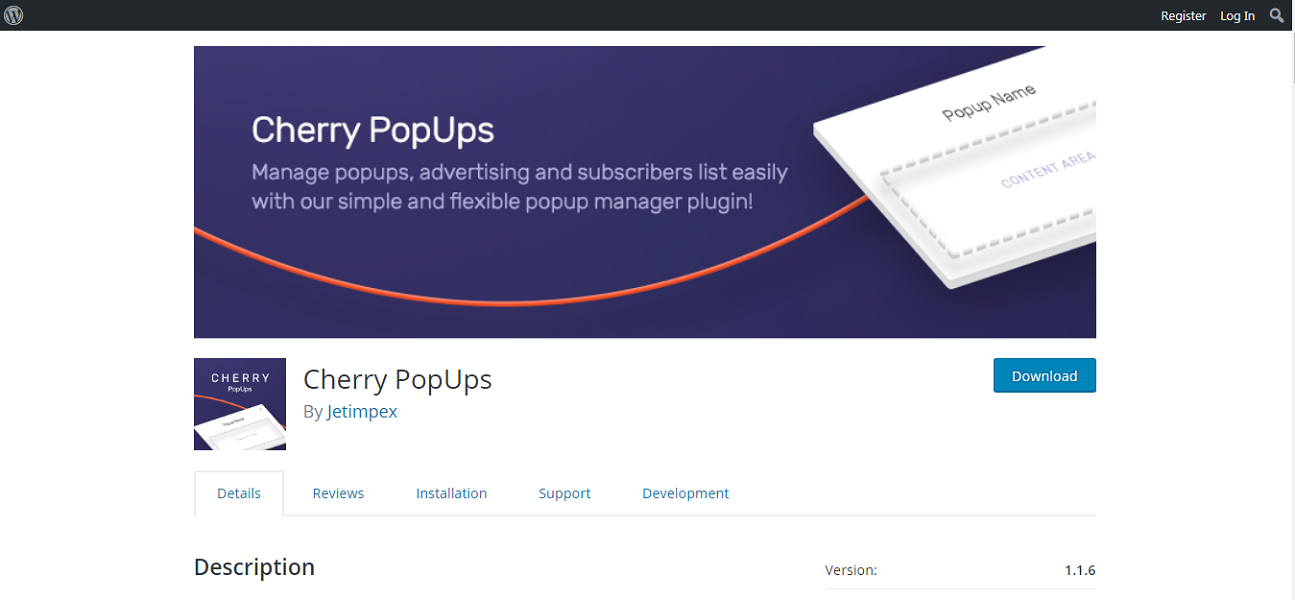 It is a standalone plugin which usually depends on the Cherry Framework package which by default comes featuring this plugin. Thus, it is not necessary to download any extra modules, but to be conscious of this dependency.
Features
It has a very responsive Front-end Registration and Login forms; therefore, all you need to do is to quickly add both your login and registration form in the front-end post or page.
Cherry PopUp comes with numerous customization options; therefore, you can readily adjust your pop-up windows by defining its color scheme, background type, shape among many others.
This plugin provides you with a basic templating system for .tmpl files with 13 templates obtainable by default. Additionally, the Cherry PopUp plugin offers support for templates that are readily adjustable using macros, and this includes; the content, title, login form, subscribe form and the registration form. Subsequently, all you that you require to do is creating a template file with the macros stated and then upload it to the templates folder.
Allows registration using a social networking account and to use this option, you need to install extra WordPress Social Login plugins.
Integration with MailChimp out of the box allows you to leverage its functionality, thereby increasing traffic and user management to your site. However, to use the Mailchimp on your site, you need to input MailChimp List ID and API Key.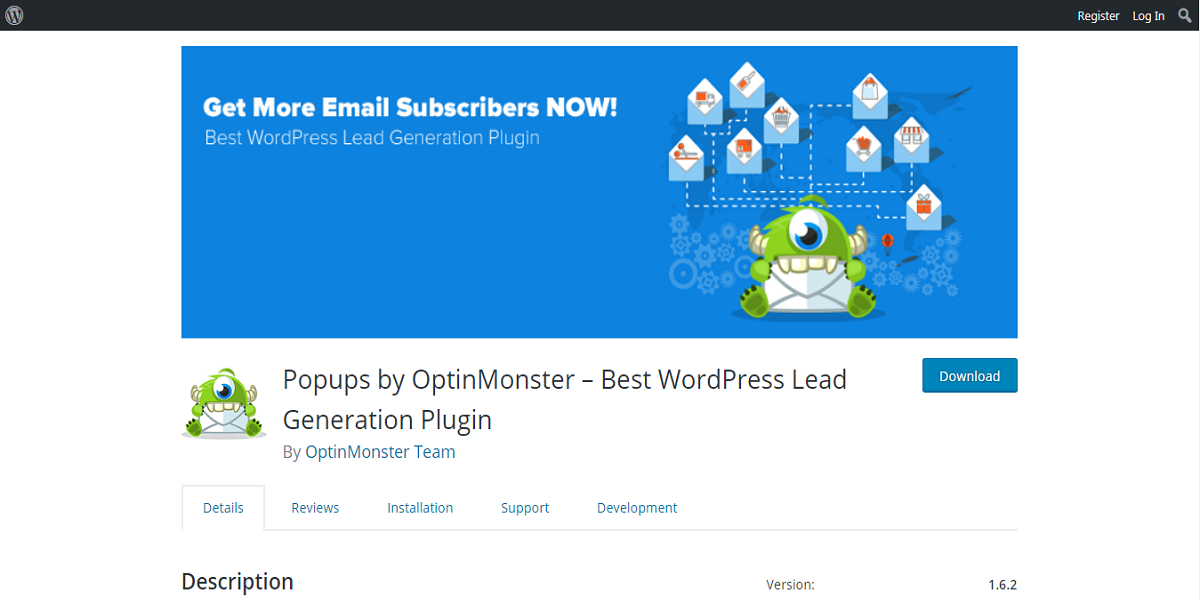 Numerous people visit your website every day, and more than 70% never return, it is for this reason that OptinMonster comes to your aid to assist you to increase your email list subsequently getting more subscribers. It does this by using popups and other kinds of high converting optin forms.
Features
The goal of this plugin is coming up with a beginner-friendly lead generation plugin by easily integrating it with all the major email marketing services to widen your email list.
Has conversion analytics that are easy to comprehend as well as providing you with the stats that matter, hence you can take actions which will improve your lead-generation strategy.
Despite A/B testing being one of the most favored features, it typically is hard to set up for novices. Nevertheless, with OptinMonster's easy A/B testing tools, you can remove all the guesswork and arrive at data-driven decisions on what works best.
Makes use of exit-intent technology, which assists you to track the mouse behavior of the user, and when they are just about to leave your website, you prompt them with a targeted message. Therefore, it lets you re-engage with your site's visitors and consequently persuade them to subscribe to your email list.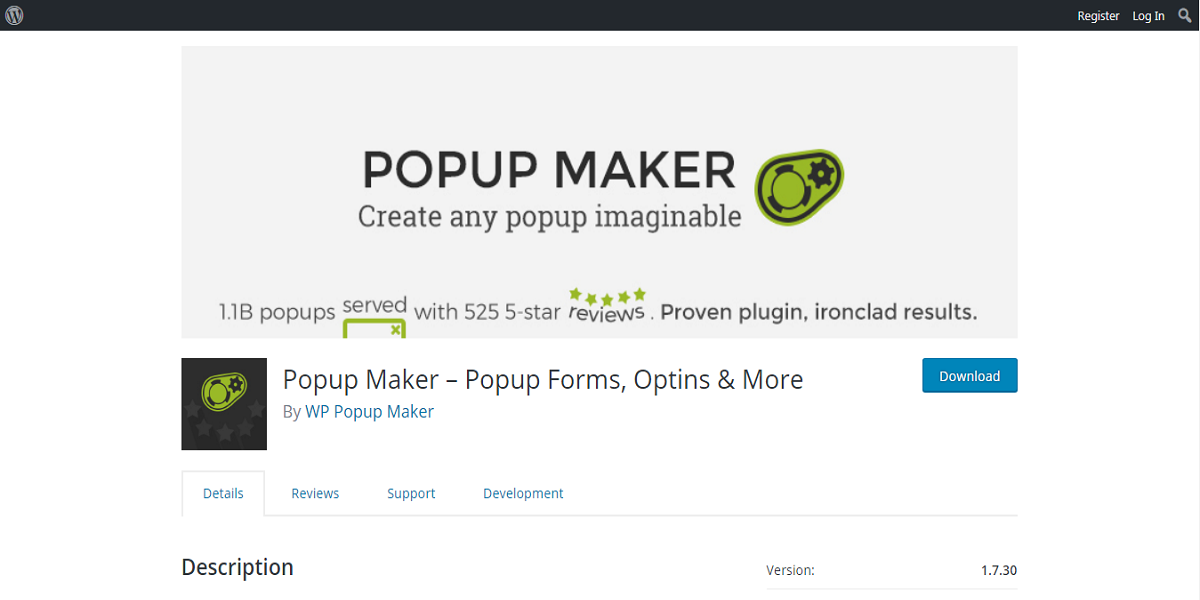 It is the best plugin offered by WordPress, with it being tremendously flexible and versatile; thus, you can bend it to produce any modal, popup or content overlay for your WordPress site.Moreover, you can modify every aspect of your popups, form position and theme to cookies and targeting, while efficiently generating EU cookie notices, modal forms, slide-ins and much more.
Features
The popups available support the most common form building plugins available, such as Contact Form, Ninja Forms and Gravity Forms.
All the popups are highly responsive across all devices.
You can set it to target who you precisely want and do not want to see your popups.
Using cookies, you can dictate the frequency at which users get to look at your popups, and edit the creation of cookies using Cookie Creation Events.
Presence of Auto Open Triggers permits you to set a timed delay; therefore, the popups get to display at the exact time you want them to appear.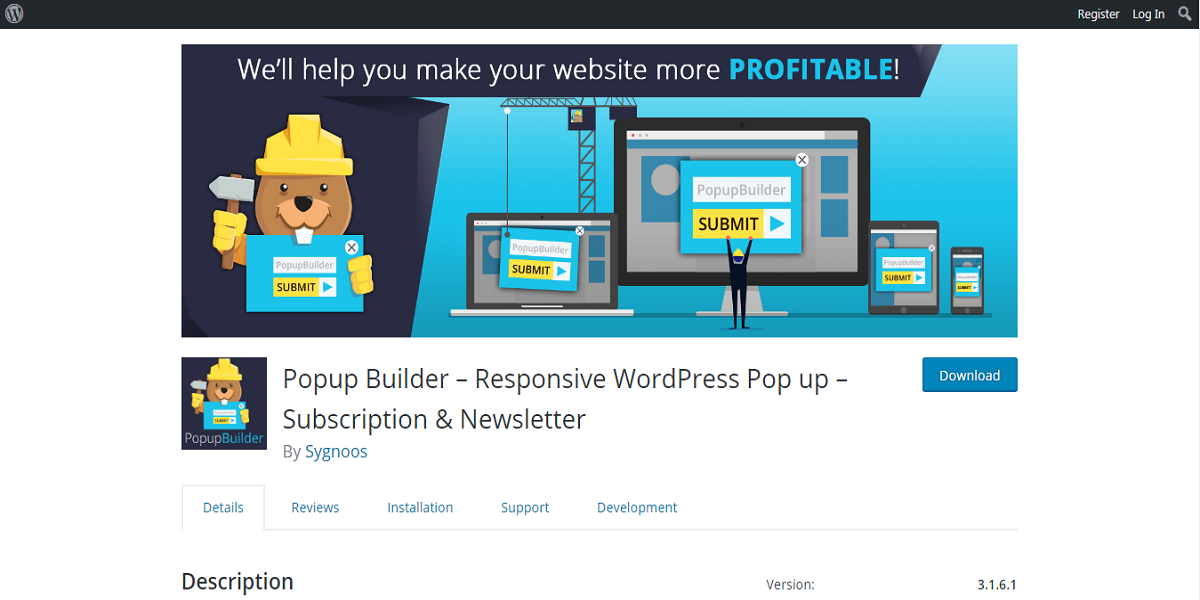 Using Popup Builder, you can create as well as manage robust promotion modal popups for your WordPress site or blog. Despite being powerful, this plugin is still easy to use hence it assists you in grasping the attention of your website's visitors thus allowing you to present them with your discounts, offers or other types of promotional advertisements.
Features
You can decide between numerous popup themes to suit your preference.
It has a very responsive popup thus works on every mobile handset and computer.
Easily create and manage as many popups as possible depending on your preference.
It is possible to set up a repetitive pop up that displays after a given duration you have set.
It is possible to set on the screen the popup location.
Which Popup Plugins Do You Like?
Need help in Plugins Selection or Plugins Issue? We are available 24/7 by Phone or Chat.