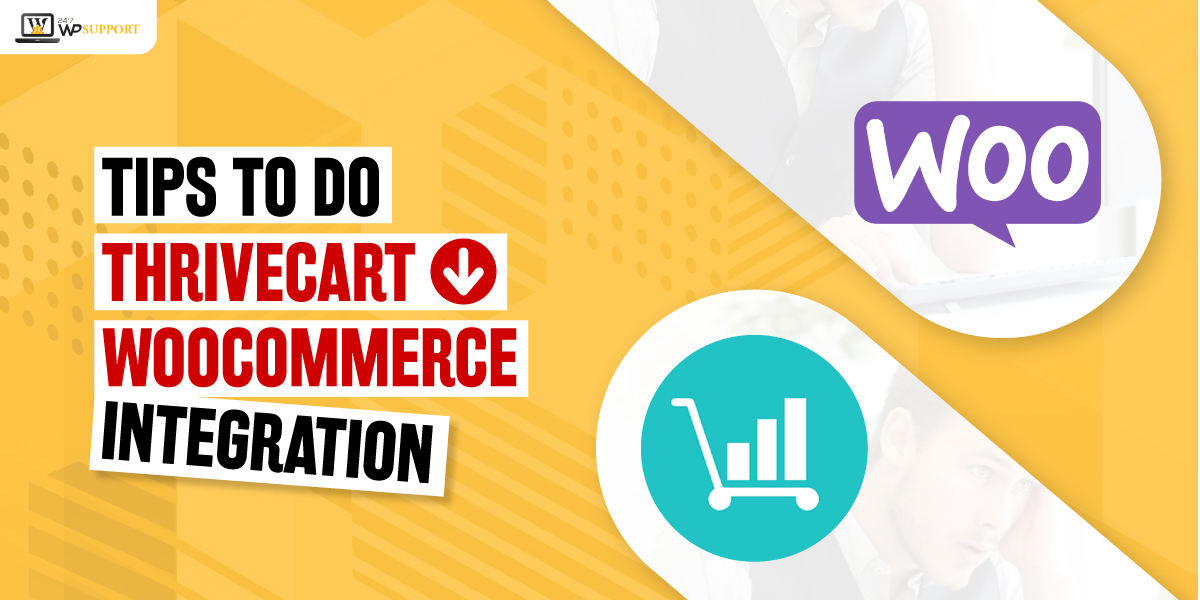 Tips to do ThriveCart WooCommerce Integration
Last updated on May 16th, 2022 at 06:22 am
The eCommerce business is thriving like a storm. The market of e-Commerce will hit $5.1 trillion by 2026. Hence, many entrepreneurs are finding new ways to establish their foothold and brand.
ThriveCart WooCommerce Integration is one such way!!
Before we learn about ThriveCart WooCommerce Integration, let us first understand eac
Introduction
1. ThriveCart
ThriveCart has earned a remarkable name. It is a significant shopping cart page builder. This page builder assists you to develop optimized pages that boost sales.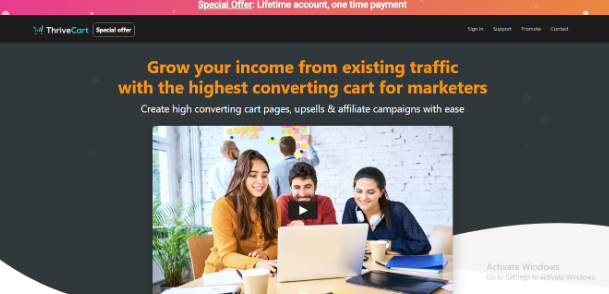 The spark that ThriveCart maintains is it never allows you to lose potential customers. This set it above its competitors.
Most e-Commerce businesses are wary about abandoned carts. 75% is the global average rate of cart abandonment in 2021. So, this page builder is a great try for the year 2022.
ThriveCart rules the market because of clever features. These elements address all the doubts of the customers on a single page.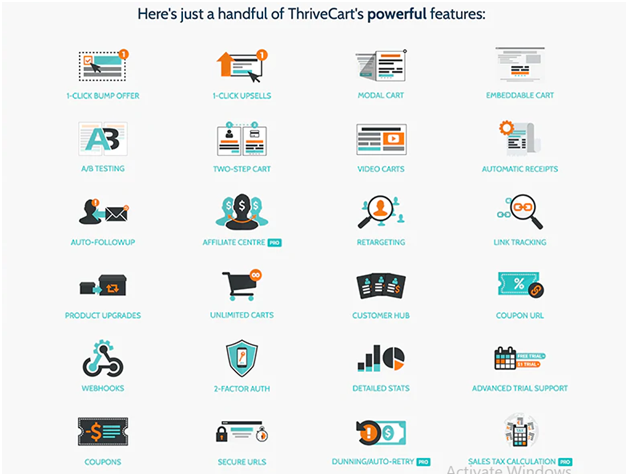 ThriveCart will make the customers feel confident about you and your brand. This page builder will compel them to complete the purchase quickly. It also provides a course of action to order bumps and add 1-Click upsells. This happens while the client is checking out. This increases the revenue overall per client.
Selling subscription or membership? You can marvel at the market with the enticing trial offers. It will give the taste to the clients of what you have you have to offer.
You can craft continuous subscriptions on a yearly, monthly, and weekly basis. Hence, the clients will get billed automatically. They will get recurring revenue from the service/ product you sell.
It is easy to use. Hence, even a person with a non-technical skill can also work on it. Hence, even a person with a non-technical skill can also work on it. You can set up a highly convertible and aesthetic shopping cart page. It can integrate with the chosen payment provider.
You can use the default template and add elements that your product requires. These templates are already optimized and tested for conversion.
It can integrate with the existing software. This can be your membership site, CRM, or autoresponders. Hence, you can use it with your favourite membership plugin or software.
Key features:
The features of ThriveCart:-
Coupons
Webhooks
Sales Funnels
1-Click upsells
1-Click bump offers
Membership Integrations
Link tracking
Retargeting
Predicted Sales
Video Carts
Autoresponder
2-factor authentication
A/B testing
Auto-follow up
Customer hub
Auto Payment Retry
Affiliate Management Center
Embeddable Shopping Cart
Dunning
Detailed statistics
Detailed analytics
Link tracking
2-Step shopping cart
2. WooCommerce
This plugin is developed for WordPress. You can customize it.
WooCommerce is free to use. It can integrate with various plugin extensions and plugins.
Utilize this plugin to sell the following:-
Digital services/ products
Physical products
You can check free as well as paid themes. Hence, you have a number of options and skyrocket your eCommerce business.
With WooCommerce, you can easily sell your products/ services to any country. You can set the currency and language.
Even, you can add 'Customer feedback'. This helps the prospective buyers to check the reviews about the previous sales. Hence, you can boost your sales using social proof. It denotes that you are a trustworthy brand in the market.
In short, it is a modular system with no limits when it comes to sales and products.
Key features
Let's check some features of WooCommerce-
Developed on WordPress
400+ official extensions
No sales or product limits
Modular system
Sell anything
Coupons
SEO
Unlimited variations
Analytics
Reporting
Worldwide-community
Built-in blogging section
Inventory Management
Unlimited galleries and images
Countless themes
ThriveCart WooCommerce Integration
Please Note:- WooCommerce and ThriveCart are two distinct types of checkout systems!!
It means you cannot directly do ThriveCart WooCommerce Integration. But you can do the magic with the WooCommerce products for ThriveCart WooCommerce Integration. Just point the products to the checkout page of ThriveCart.
1. Set up the WooCommerce to send the users to the checkout page of ThriveCart
It is not uncommon that the users of ThriveCart have previously had WooCommerce. And they might have set up their websites with the number of products set up. This might be within their chosen theme of WordPress.
As per nature, those items add products to the WooCommerce cart. You can adjust the product on WooCommerce for ThriveCart WooCommerce Integration. Hence, you can link the dedicated pages of products to the checkout page of ThriveCart instead of the product.
When editing or creating the product by default, WooCommerce can set it to a simple product. This is under the section of product data.
You need to change this to the affiliate or the external product forThriveCart WooCommerce Integration.

Instead of the button "Add to Cart", it provides a Call to Action button for the product. This when clicked will direct your website's visitor to the other URL.
Instead of the button "Add to Cart", it provides a Call to Action button for the product. This when clicked will direct your website's visitor to the other URL.
These sections will see how the cost on your site appears. Even though it does not have any direct relation to the costs you have set for your ThriveCart account.
Enter the URL to the checkout page of ThriveCart. This is specifically for the product that you have set up.
It is the Call to action section. This includes actions like "Secure your Order", "Buy Now", etc.
Once you save the product in WooCommerce, your website users will be guided to the dedicated checkout page.
2. Add the customers of ThriveCart to WooCommerce
You can hire professionals for ThriveCart WooCommerce Integration. They will guide the ThriveCart customers added to the WooCommerce site. These professionals are adept and can manage the process without any complexity or errors.