How To Add Drop Down Menu in WordPress
This article helps you to understand how to add dropdown menu in WordPress.
Why we need to add submenu in WordPress Site?
WordPress menu is a storage or a list of web links. Menus are used for navigation and add links in a WordPress site. WordPress menus allow you to quickly create a custom menu and easily add pages, posts, category archives, tag archives, author archives, or custom links, which is visible in Fronted Side as we like. We can create one or more new custom menus as per our requirement and desire.
How can do it myself without impacting website?
Follow the step and create menu and sub menu.
Create menu in WordPress:
1: Login to WordPress dashboard.
2: Go to sidebar menu and click on Menus.
3: Then click on create a new menu as shown.

4: Write a menu name(text menu).
5: And then click on create Menu.

6: Now go to the menu setting and assign menu location as you want(Top menu).
7: And click save menu.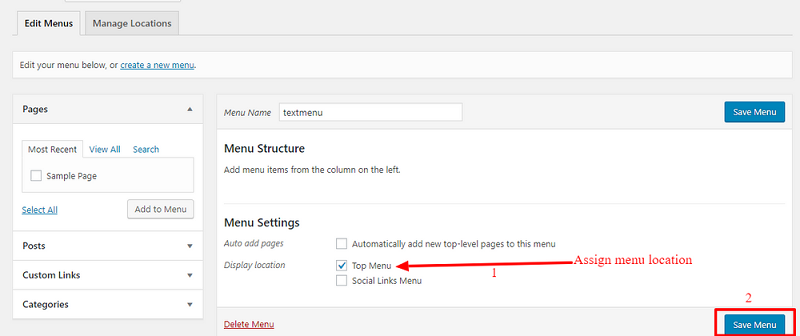 Now custom menu (text menu) created.
Add pages to the menu:
If you want to add pages to the menu, you can easily do it. Follow the steps (Go to the appearance-> Menu):
1. Select Pages.
2. Select page that you want to have in your menu.
3. Next click Add to Menu.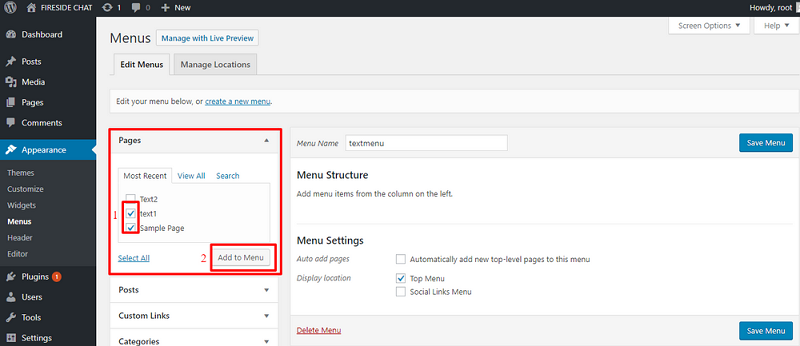 4. You can see page text 1 and sample page are add to menu.
5. Now click on save menu.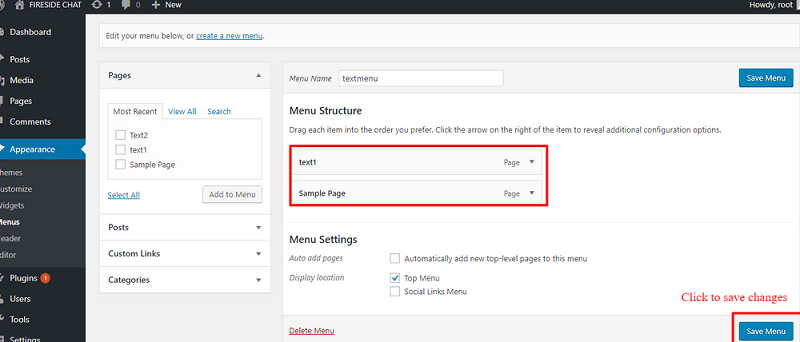 6. Visit site and check menus are display on website.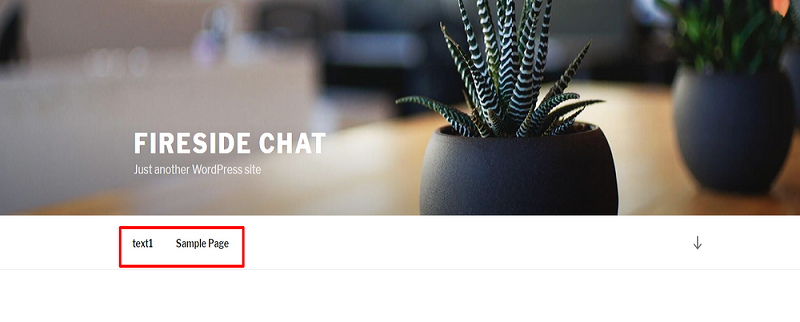 Add Custom Links
You can also create a link to be used as a menu item. If you want to add custom link, follow the steps:
1: Select Custom links.
2: Paste the URL.
3: Type the text that should show on the menu.
4: Click add to Menu.
You can see custom link education add to menu.

5: Visit site and check custom links and menu are display on site.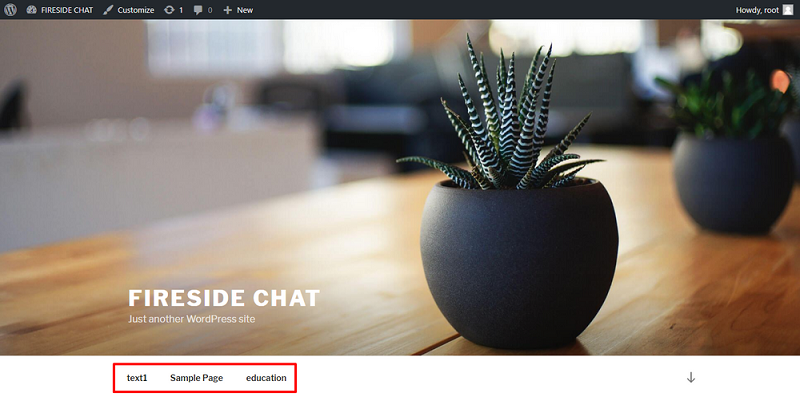 Create Sub Menu
Go to the sidebar menu and click on menu.

1: Go to pages And Select pages that you want to use as sub menu item.
2: Click add to menu.
3: You can see select pages added to menu.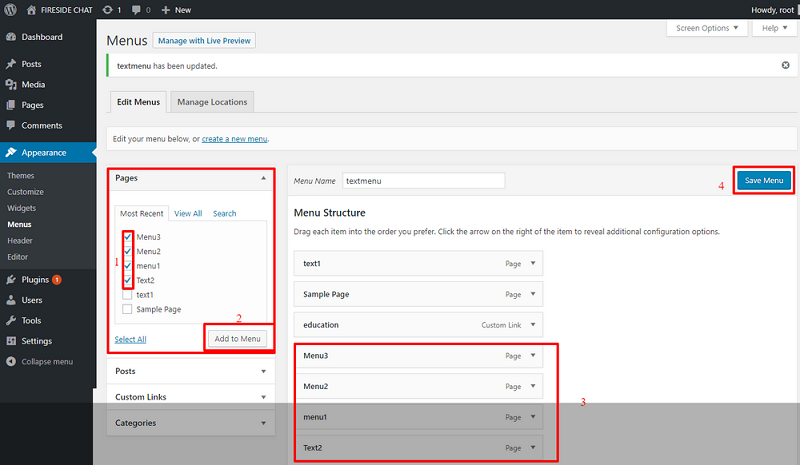 4: To add sub menu simply drop and drag the pages which you want to add in sub menu.

5: Go to the site and check sub menu are added in main menu.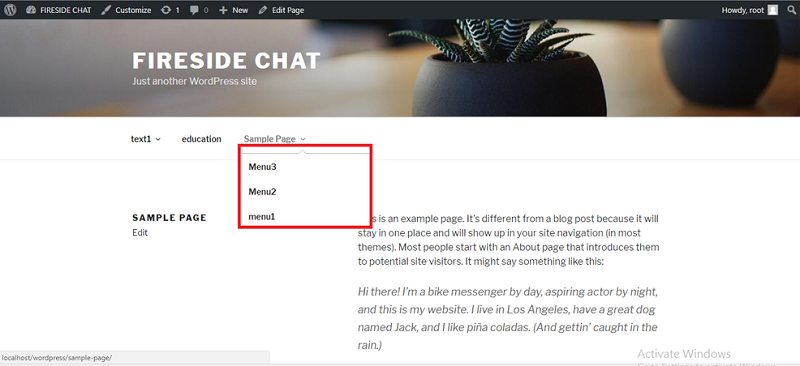 Difficulty Level {Easy, Medium, High}
Total Time Consumed