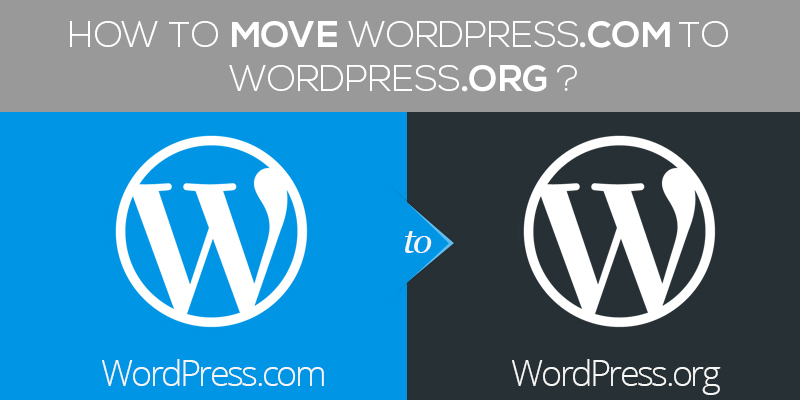 How To Move WordPress.com to WordPress.org
Last updated on August 11th, 2021 at 07:03 am
Starting your online career with a WordPress website is, without a doubt a smart move. Where creating a blog or website from scratch would cost you thousands of money, using WordPress.com to build a website is both easy and economical. As a beginner, it's the best that you can do.
But does this last longer?
Apparently no! WordPress.com is hosted and managed by WordPress and negates the need to buy your own domain and help you promote the blog for free. This might have been doable when you just started. New business, less or no user interaction and minimal content, right?
But as your business grows, so will the user traffic and that's when moving to WordPress.org seems the best fit.
Why Do You Need To Move To WordPress.org?
Can you not run your blog without moving to WordPress.org?
Stating that you cannot be giving you the wrong idea. Of course, you can continue with using WordPress.com as your website domain but that will untangle pool of issues.
For one, WordPress managed websites are limited in speed and bandwidth. Where a self-hosted website would be a lot faster and adhere to user requests quickly, WordPress managed sites are bound to suffer from poor performance and server delays.
Additionally, the WordPress.com doesn't allow website owners to add any or every plugin, try every theme, instead of restricting them to a few. On the contrary, once you migrate to WordPress.org, you are free to use everything provided by WordPress, with no limitations.
With time, things are bound to change and do the website traffic. As more and more users browse through the site, it is important to keep them engaged and offer them a lively experience. Also, it is important to make sure that your website can be accessed in a few clicks and does not keep your users waiting for an indefinite time.
That's where the idea of migrating to WordPress.org pops in. Not only with you have a dedicated domain name, but also space. You can host your files in a different environment, in a way accelerating the speed of responses rendered by the server. You can further, add themes and integrate plugins that you think would benefit your website appearance.
Fascinating, right?
Having stated all of the above, it's time to see how can you shift from WordPress.com to WordPress.org.
The Prerequisites
Before starting with the process of shifting from WordPress.com to WordPress.org, we first need to make sure that you are ready. Things that you would need to successfully migrate to self-hosted WordPress website
A WordPress hosting account, and
A Domain name
Once you have both of the above, you are now all set to move your website from WordPress.com to WordPress.org.
How to Move From WordPress.com to WordPress.org?
Shifting your website from WordPress.com to WordPress.org is a two-step process.
Exporting data from WordPress.com
Importing data to WordPress.org
Exporting Data from WordPress.com
To start with the process, you would first need to log in to the WordPress website.
Enter the credentials and validate your identity.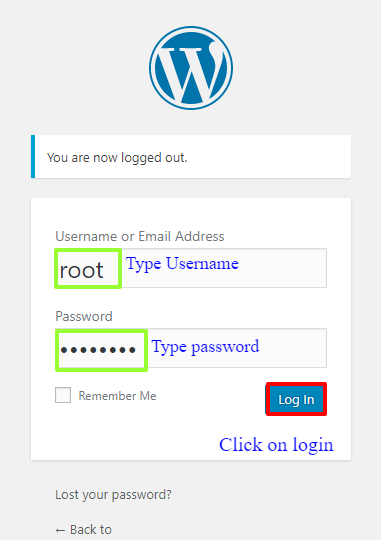 Navigate to the left of the dashboard and under the sidebar menu, click on tools.
Next, select export.
A new page opens. Here, you would need to specify the content that you want to import from the website.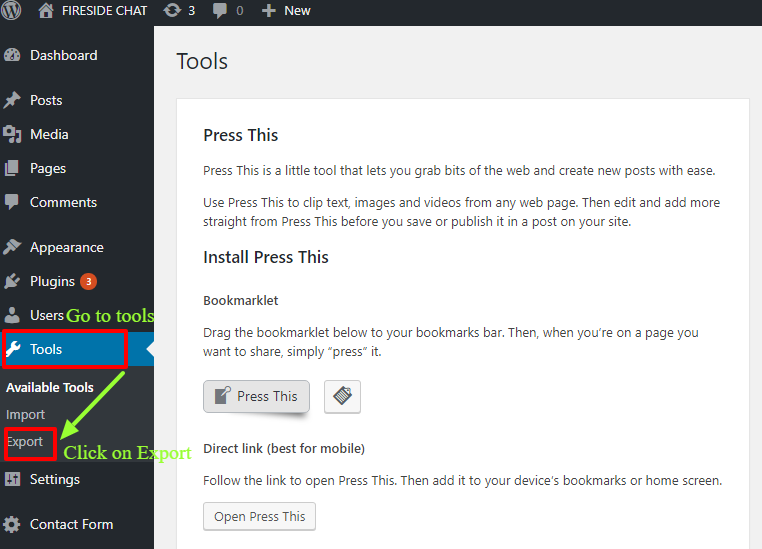 Since we are moving the entire content, it's better to choose the first option that says: All content. You can also filter posts to import only the selected ones.
Once chosen, click on export selected content.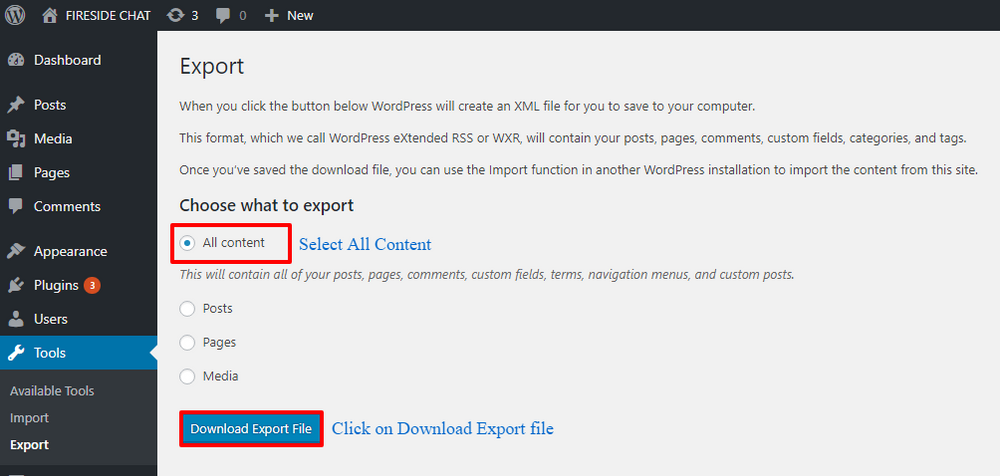 Once the process has been successfully completed, you will have an XML file downloaded on your computer. This file has all of the exported data.
We are done with exporting data and next, we will set up a new WordPress website with your own domain name.
Importing Data To WordPress.org
First, you would need to set up your WordPress website which is pretty easy. Install a WordPress website in the server of your web hosting provider.
Once done, now let's see how to import data in this WordPress website.
Log in to the WordPress website
Hover to the left and click on tools under the sidebar menu.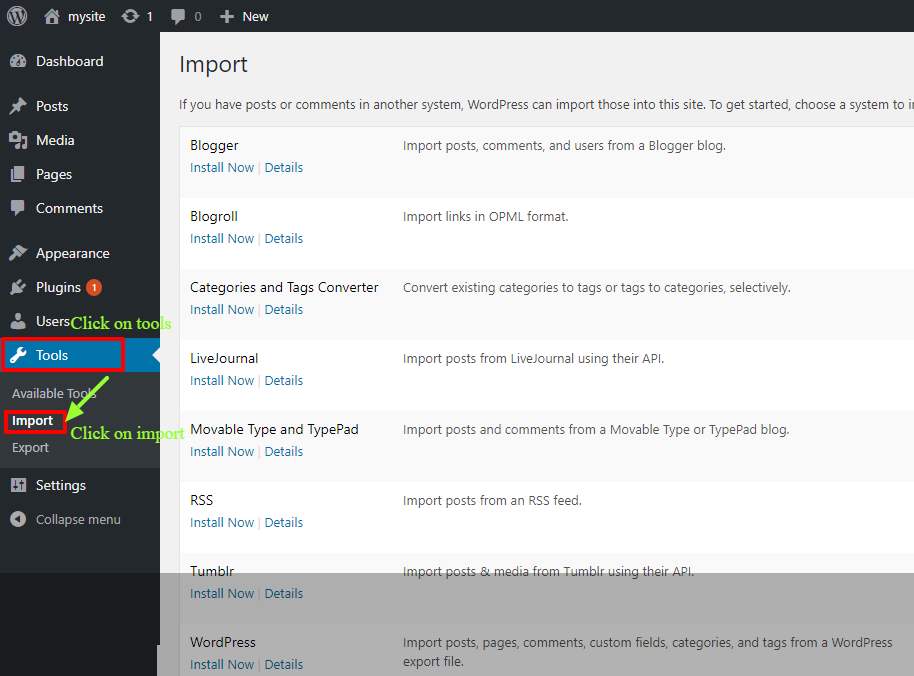 Here, you will see an importer plugin. This is the one that will help us migrate all of the data exported from the WordPress.com website.
At the end of the page, you will see WordPress install now option
Click on it to start the process.
Once done, click on run importer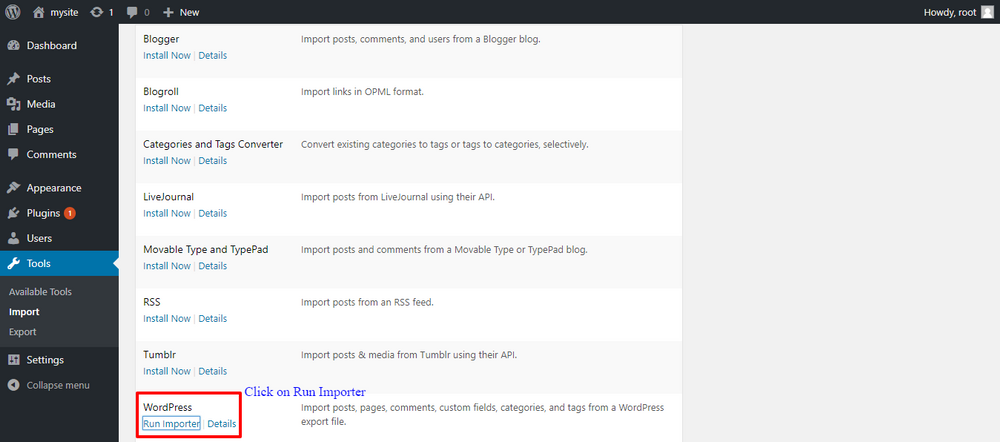 As soon as the importer runs, you will see a page that says WordPress import.
Click on choose file to select the downloaded XML file.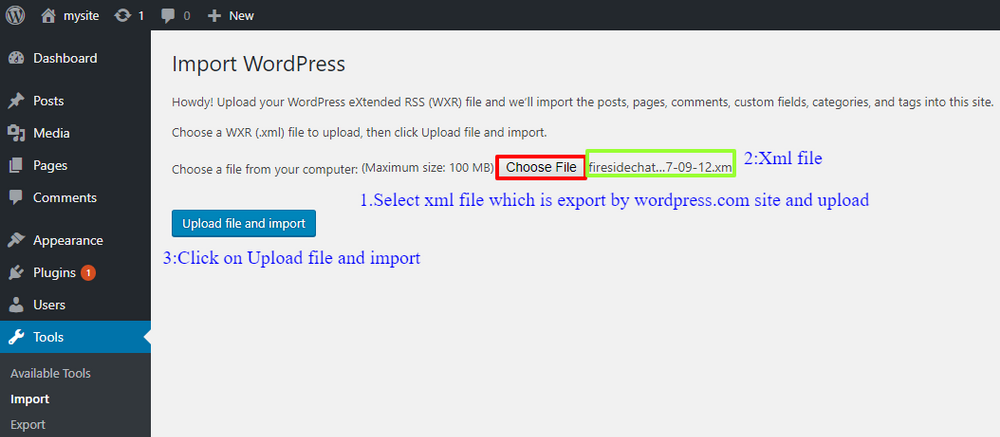 After this, select on upload file and import.
The data now will be imported in the WordPress.org website.
Assign Authors To Post
The next step involves assigning authors to the different posts on the website.
You can assign posts to an existing user of creating new users
After you have them, select the user.
Next, click on submit.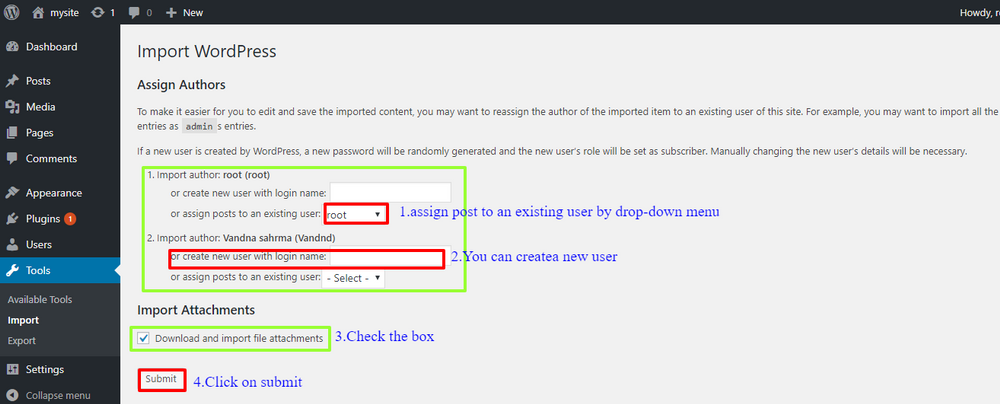 You will receive a confirmation of successfully importing the content.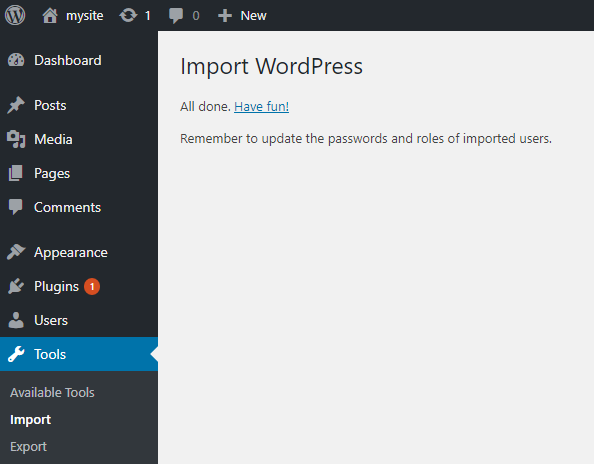 Lastly, you would need to redirect your WordPress.com website to the WordPress.org.
Visit the WordPress.com Redirect page
Here, feed in the new domain name and press enter.
You would need to pay $13 as a fee and then process the payment.

Once done, you are now ready to use your self-hosted WordPress website