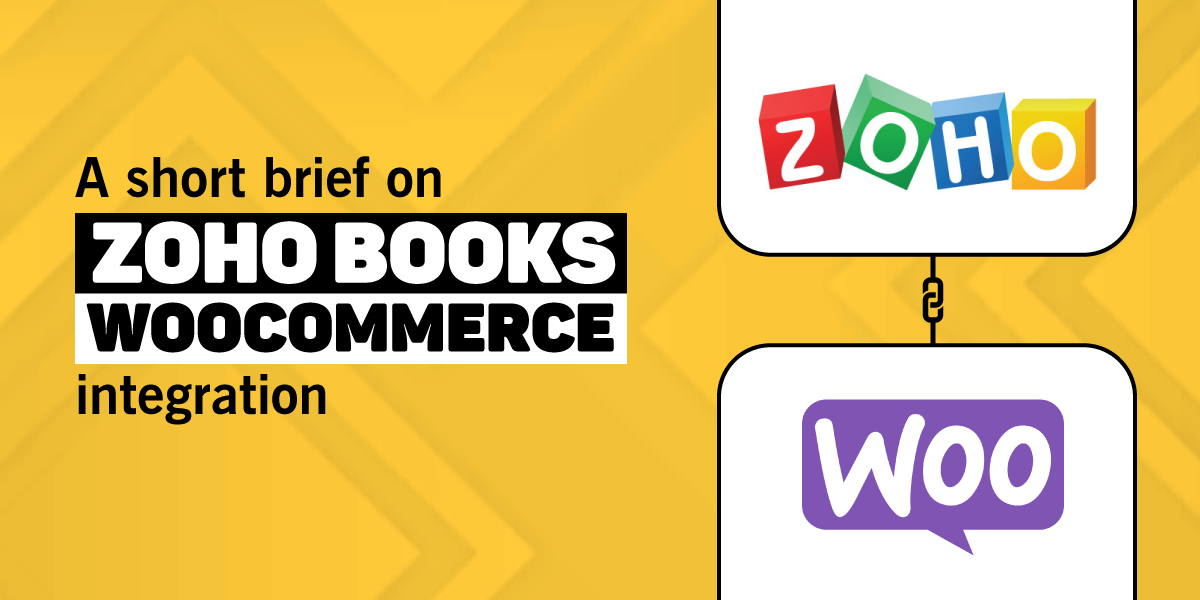 A short brief on Zoho Books WooCommerce integration
Zoho provides a suite of more than forty products. This includes Zoho Books, Zoho Invoice, and many more. They are incredible tools for small businesses with excellent client support.
Zoho Books is a smart software for online accounting. It is designed specifically to streamline and automate business workflows. This software can also collaborate securely with accountants online.
You can enjoy multiple features. This includes management of cash flow, management of balance sheet.
You can keep track of your stocks with the features of inventory. Hence, you can quickly make decisions on smart purchases. You can get a clear vision regarding the income which your business is generating. The retail shoppers registered with you can manage clients and send invoices via email or online.
History of Zoho
Zoho is a reputed technology company that has over forty widely used apps. It includes product management, spreadsheets, word processing, etc.
It was established in 1996 by Tony Thomas and Sridhar Vembu. Zoho was initially named Vembu Software.
During the wake of COVID-19, their commitments were highly highlighted. Zoho released a series of mobile apps. This helped many sectors to manage the impact of novel coronavirus.
Later in 2005, it changed its name to AdventNet. During this era, they focused on building an IT management portfolio. This comprised information security, test automation, and products of database search.
Since 2009 it has been known by the name Zoho Corporation because of its online office suite. It has over 50,000 customers. Leading brands like Cisco, Lockheed Martin, Motorola, and many more have employed Zoho.
WooCommerce: The tool next-door
WooCommerce is said to power more than 25% of eCommerce stores. No doubt! This number will evolve because of its beginner-friendly and flexible nature.
It takes the operating system of basic WordPress and converts it into a fully functional store of eCommerce. Since evolution, this tool has made it affordable and easy to sell any services or products online.
This magnificent tool makes it easy to sell physical or digital products. It can help you to manage inventory, secure payments. You can even automatically do all sorts of taxes.
Why must you go for Zoho Books WooCommerce integration?
Managing the data is a crucial part of any business. An evolving WooCommerce store is collecting on a daily basis. This cannot be managed with simple spreadsheets. CRMs are a great tool to track, visualize the data as the central stack.
Among the plethora of CRMs, Zoho is mostly preferred by many businesses. Entrepreneurs love this tool because it is reliable, fast, and quick to work on. This tool enables the functions of accounting. It includes inventory, sales invoices, and invoices in one place.
Benefits of Zoho Books WooCommerce integration
Hassle-free interface and set up
Zoho Books WooCommerce integration is quick to set up. You do not have to be a tech enthusiast for the installation and use of WooCommerce stores.
Easy and quick sync of data
One can quickly sync all the data of WooCommerce to Zoho Book.
Save time to solve complex errors
You will be given a detailed error report. It will help you to figure out the root of the error. Hence, you do not have to go line-by-line and waste time correcting the errors.
Full control of the data
With Zoho Books WooCommerce integration, you can map the order status, field, and events.
Zoho Books WooCommerce integration: Step-by-step set up
1. Quick set up details for Zoho Books WooCommerce integration
Step No#1: Visit "WooCommerce" and click "Settings". Go to the tab of "Zoho" and then add the new account.
Step No#2: Go to "WooCommerce" and click the tab "Zoho Feeds". You will develop new feeds.
Step No#3: Map the required fields of Zoho to WooCommerce Order fields.
Step No#4: At Zoho, you need to test the entry.
Step No#5: Visit "WooCommerce". Then you must visit "Zoho Logs". Make sure to do the verification if the entry is sent to the Zoho platform.
2. Detailed set-up for Zoho Books WooCommerce integration
● Connection of Zoho Account
Firstly, you need to connect your Zoho account to the WooCommerce store. For this, employ OAuth 2.0 authentication. Moreover, you can connect numerous accounts of Zoho.
● Fields Mapping
Simply select the Zoho Book. You need to object and then map the order fields of WooCommerce to Zoho objects. These fields include a custom module, deal module, account module, etc.
● Export Events
You need to tap "Event" if you have plans to send the data of WooCommerce order to Zoho Books. For instance, you can send the order of WooCommerce to Zoho after the completion of orders.
● Primary key
In order to create a new Object in Zoho Books. The objects include a custom module, lead, deal, account, contact, etc. You can update the old objects by setting the fields of Primary Key.
● Error Reporting
Suppose you have errors while you send your data to Zoho. On a specified email address, one will receive all the details of errors
Zoho Books Logs
The Plugin will save the log (detailed) of each Order of WooCommerce. So, whether the WooCommerce order is not sent or sent to Zoho, you can send it to Zoho Books Order.
● Send Historical Orders to Zoho
You can quickly export all the orders and customers of WooCommerce to Zoho. Now, you can enjoy this in the pro version only.
● Full Synchronization
You can synchronize all the products/ customers/ orders to Zoho. Suppose you restored, deleted, or updated the order. It will be restored, deleted, or updated on Zoho Book.
● Filter orders
Your orders from WooCommerce will be sent to Zoho. But, you can set up rules and apply filters to confine the orders forwarded to Zoho.
24 X 7 WP Support is a premier WordPress maintenance, design, and development company. We can carve the best digital solutions right from conceptualization to deployment. We can help businesses to build easy-to-manage and high-performing WordPress websites.