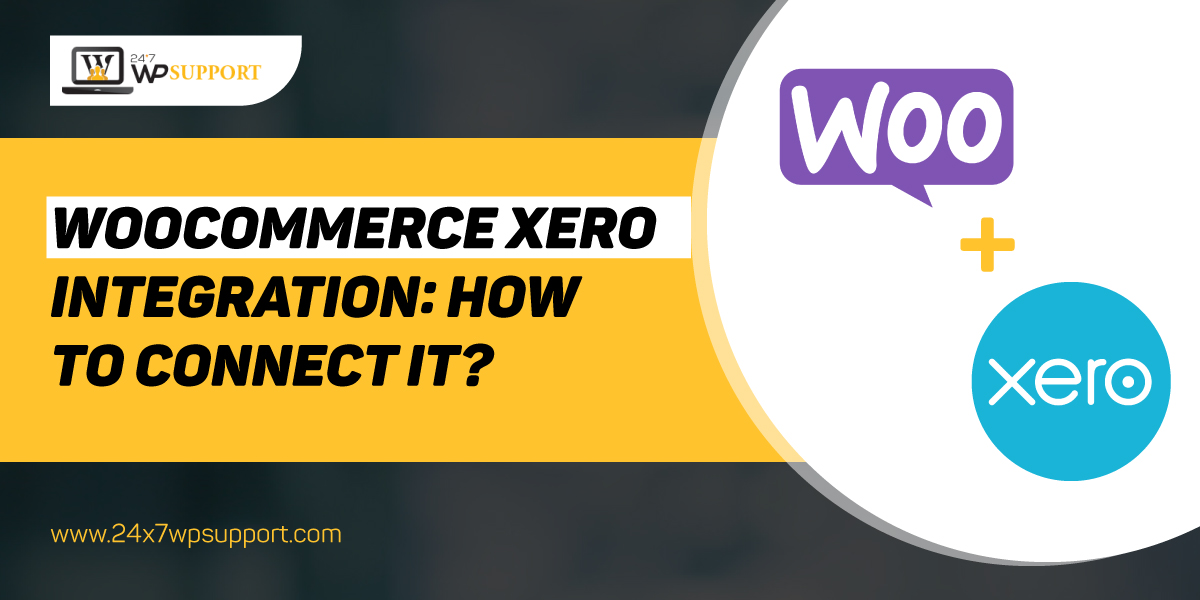 WooCommerce Xero integration: How to connect it?
People are familiar with (mortar-and-store) purchases, i.e oral marketing. But with advancement, there are some amazing options to get the business running.
Nowadays, shoppers prefer shopping 7 days a week and 24 hours a day without any restrictions. The shoppers do not love any limitations and set no border when it comes to purchasing their favorites. With a handy smartphone, system, and a fine Wi-Fi connection, they can accomplish their dreams.
There are numerous ways that companies can establish themselves in the market. They need the right strategy and must do the smart work to expand their business. A website design and development company can give you assistance with tons of marketing techniques. This includes email advertisement, social media, a great website, etc.
There are numerous themes, features, and plugins available to develop a successful website. But, this may cost you time and errors. So, it is best to hire proficient developers who can offer an all-in-one self-hosted WP site package.
As per the recent trend, Shopify, WooCommerce are some of the best platforms. WooCommerce rules the market vividly because of low prices, open-source software, etc.
A short introduction to:-
1. WooCommerce
Since the evolution of eCommerce, it has brought novelty for economics. It has encouraged businesses to run their business online. WooCommerce is the most powerful tool and plugin for WordPress. It was earlier used for blogging sites.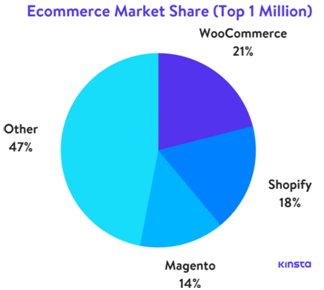 Thanks to the new ecosystem and changes in core code, you can create websites for any niche.
WordPress is ruling the market. Over 35,2% of all sites are owned by WordPress.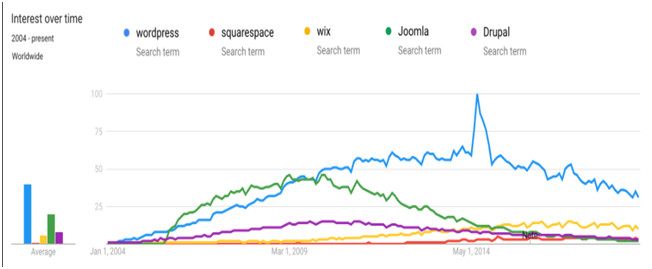 WooCommerce was introduced in 2011. But within a span of two years, it hit 2 million downloads.
This WordPress plugin does require experts. But still, WordPress has many areas to develop creativity. You can run WooCommerce on any device, right from smartphones to tabs. The entrepreneurs can control the stockpiles, pick the shipping options, sale taxes, and payment method.
2. Xero
This platform is subscription-based accounting software. Business News Daily listed Xero as the best accounting software. Apart from accounting, Xero has a lot more to offer:-
Users who have access to the data file of Xero can complete the task anytime and anywhere.
You can directly feed the transactions into the Xero system.
The user can send and create invoices. They can also claim their account for purchases and expenses. Hence, the business owners can simultaneously issue the invoice while on the site with the clients.
You and your team can approach the data (single ledger). This improves efficiency.
In short, it is a great platform to support your business, your clients, or your boss. You can truly enjoy digital nomad life with Xero.
Every individual check for ways that require minimal effort. A process that can produce financial records and accurate management. Entrepreneurs specifically invest in the processes that can simplify their operations. They look for ways to analyze and identify non-financial and key financial drivers.
To stay abreast and enjoy the pros of tech-based opportunities, businesses are transforming their ways. They are relying on the data and processes of cloud-based business platforms. This is where Xero has taken the lead.
Hence, the WooCommerce Xero Integration plugin is an effective answer to maintain financial data.
Does WooCommerce integrate with Xero?
Yes, WooCommerce Xero Integration allows you to develop automated development of invoices in Xero. One can easily configure the setup. This order is forwarded to the Xero account from the store for the WooCommerce Xero Integration plugin. One can also transmit and tract data on tax, shipping, discounts, and items to keep the records in order.
Prerequisites
It is much easier to do the set up the WooCommerce Xero Integration plugin. You require the following:-
An active account of WordPress for WooCommerce Xero integration
An active account of WooCommerce
An active account of Xero
To do WooCommerce Xero integration, you need to first set up the Xero account. For the installation, you need the following:-
You must first download the file which is on the WooCommerce account. This would be your .zip file.
Next, you must do the uploading of the new plugin to the WordPress website.
Choose the options "Activate" and "Install Now" for the WooCommerce Xero integration plugin.
Advantages of WooCommerce Xero integration
WooCommerce Xero Integration can assist you to save money and time. It will be done by automating the accounting tasks. One can send the invoices, track payments, etc.
WooCommerce Xero Integration keeps platforms to the mark. Hence, best for those who run numerous sites or inventory volumes.
WooCommerce Xero Integration can assist you in setting the triggers. This will handle the process of orders and invoices automatically.
WooCommerce Xero Integration is good in eliminating the need to enter the data manually.
How to do WooCommerce Xero integration?
Now that you have understood the legacy of these platforms. Let us check the way for WooCommerce Xero integration. All you need is a WooCommerce Xero integration plugin to set this up. It will simplify all your accounting requirements.
Step #1: WooCommerce Sign in and activation
The initial step is to set up the WooCommerce Xero integration. For this, you must sign in to WooCommerce.
On your WordPress account, from the sidebar choose Plugins. Then tap Add New.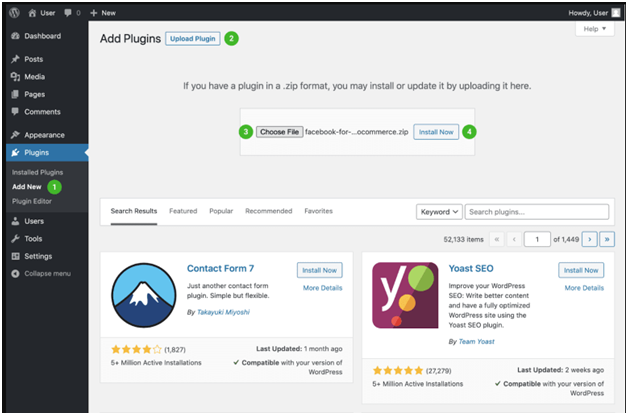 Choose Upload Plugin. Tap "Choose File" and choose Xero for the .zip file of WooCommerce. Click "Install Now". Then make sure you do the activation of the extension.
Step #2. Log in to your Xero account and creation of Private Xero app
Next, log in to the Zero account and click the button "New app".
This you will see in the section of " Xero Developer portal".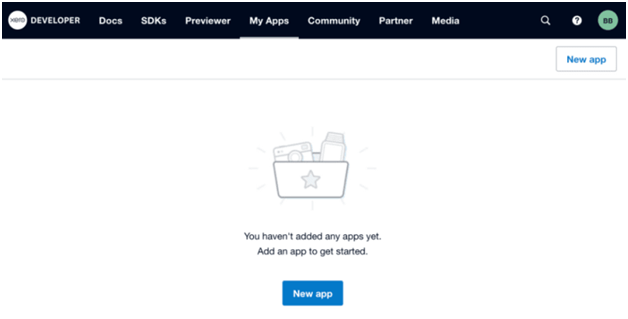 You will be directed to the screen. Here, you must fulfill the details of the Xero app.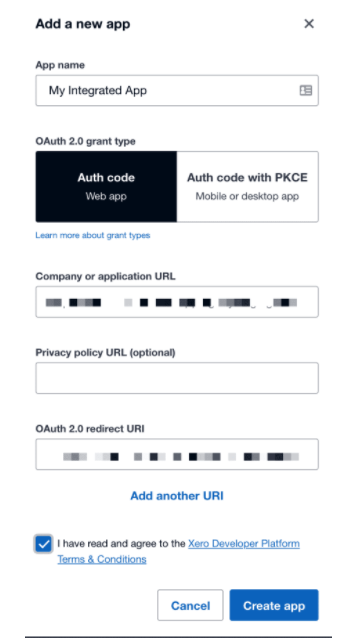 You have to complete the form.
App Name: You need to fill this section for WooCommerce Xero integration. This will be your application name.
OAuth 2.0 grant type: You must set it to your Web App.
Application or Company URL: Paste the URL of your homepage or your store.
OAuth 2.0 redirect URI: You can find this in the wp-admin panel of your WooCommerce Xero Settings section.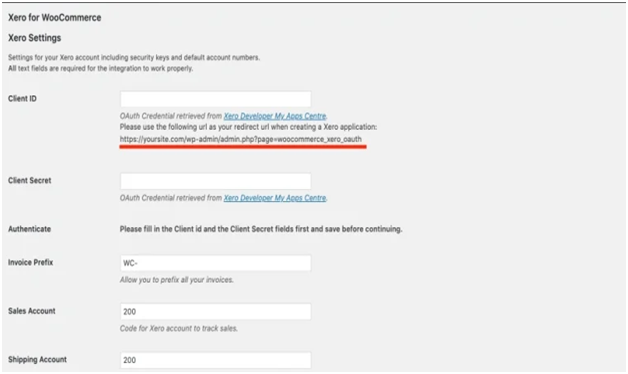 Tap Create app. You will be taken to a new screen.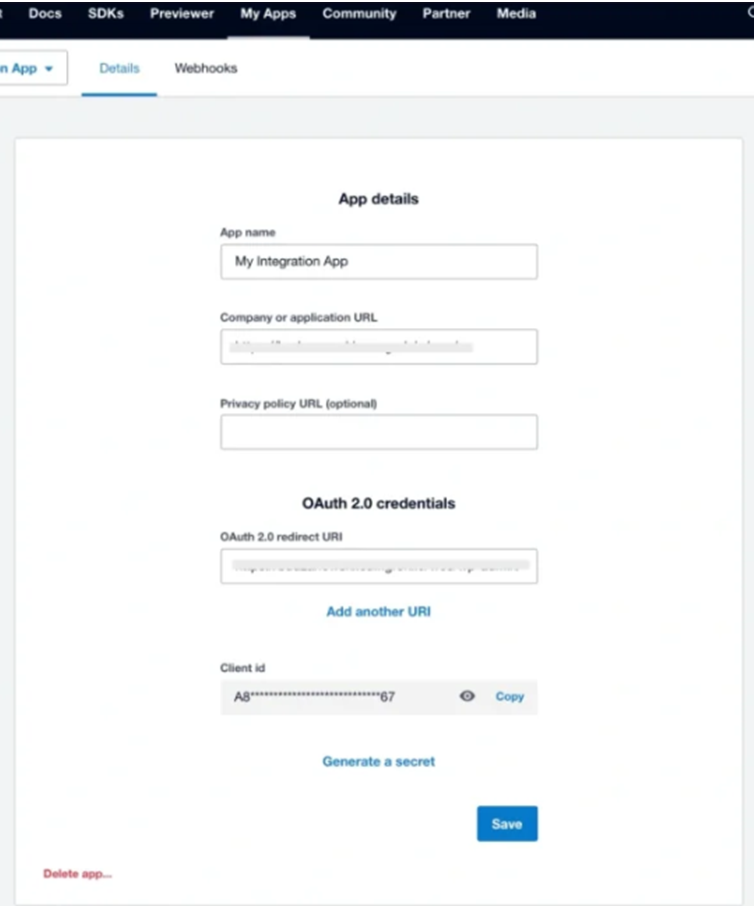 You have developed your Xero app successfully. Do not close this screen.
Step #3: Connection of Xero App with WooCommerce
For WooCommerce Xero integration, you need to do the following steps:-
Copy as well as paste the Client id. To do this, check the settings option of WooCommerce Xero admin. Next, you need to visit the Xero app and tap Generate a secret. Copy this to the field of Client Secret.
Go back to the account of Xero and tap Save. Similarly, visit the WooCommerce Xero Admin Panel. Choose the option Save.
You will see a command Sign in with Xero. Activate it!!

You will be taken to login.xero.com (This is a website).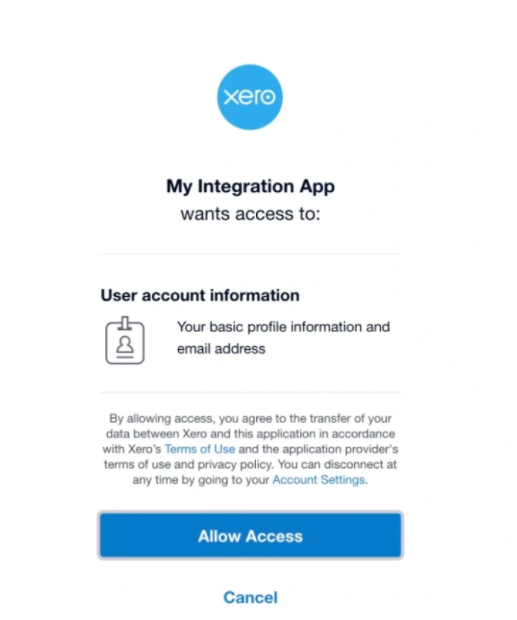 You will see the scope of permission. Next, choose Connect.
You will be guided to the WooCommerce page. It will confirm the status of the confirmation.

WooCommerce Xero integration is successfully done.