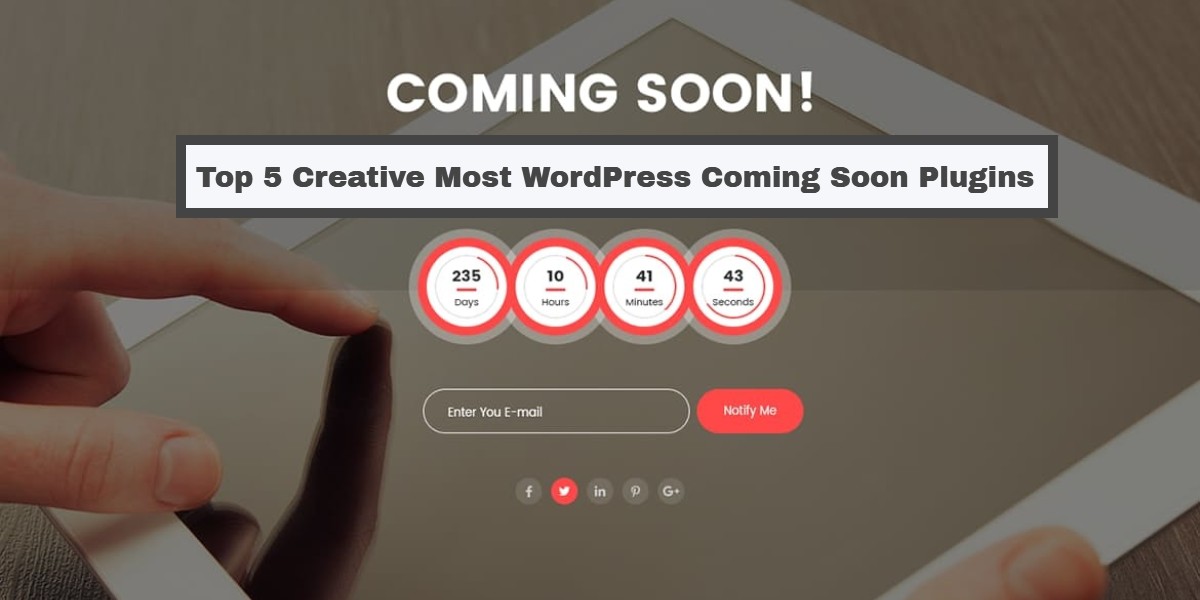 Top 5 Creative Most WordPress Coming Soon Plugins
Last updated on August 9th, 2023 at 06:36 am
You've purchased your domain name and some hosting space, and even managed to install WordPress. But your site isn't complete yet. You're still working around your theme. Yet to figure out which plugins to use. To cut it short, the site is a whole lot of a mess.
What do you do?
Simple, find a way to keep your site's visitors in the loop. You want to inform them on when to expect the site to be on. Whatever you do, the last thing you want to do is launch a half-baked website.
Suffice it to say, first impression matters a great deal when launching your site. You want you site's visitors to find the site in its best shape — with all the links working and content updated.
So you install a coming soon plugin as a placeholder. This is important in creating the much-needed buzz around your site, while informing your site's visitors on when to check you back.
Or it could be that there's some serious maintenance going on behind the curtains, and which temporarily renders your site unusable. So instead of letting your site's visitor hit an error page or broken one, you simply install a good-looking placeholder asking your visitors to check you out later on when you're done.
Now back to the options you have — here's a simple rundown of the best WordPress coming soon plugins to check out.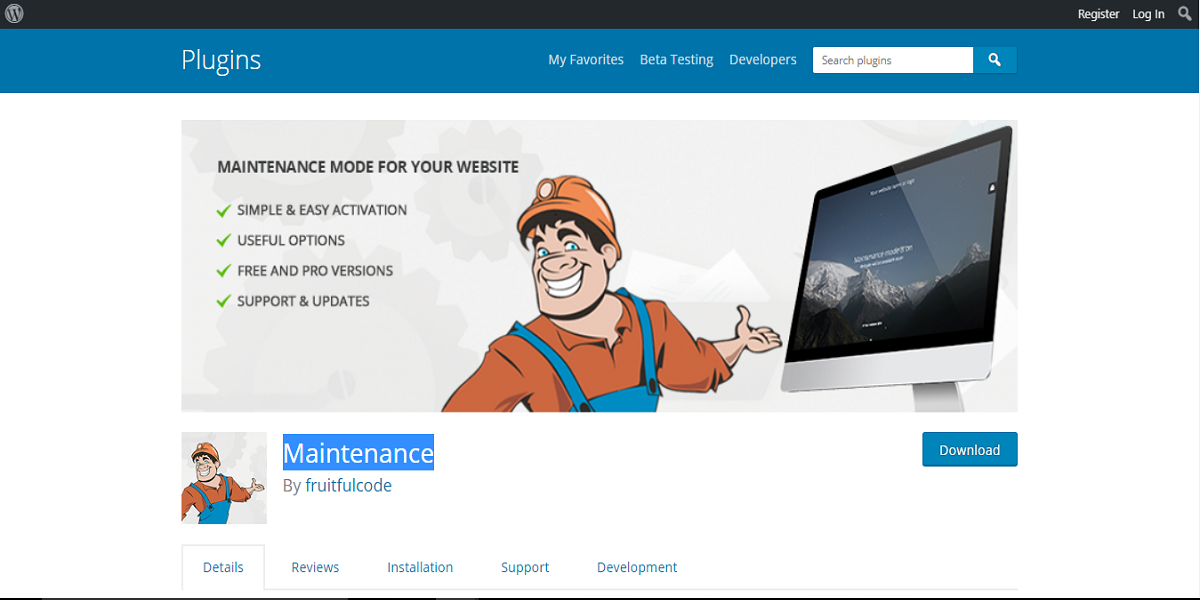 Maintenance is the simplest of all the plugins on the list, arriving with only a few design options. It's also the simplest one to use, considering all you have to do is install and activate it and that's pretty much like it. This makes it an ideal choice of plugin for non-techies.
The best part about the plugin is that you have the option to change the background image for a more appealing coming-soon page.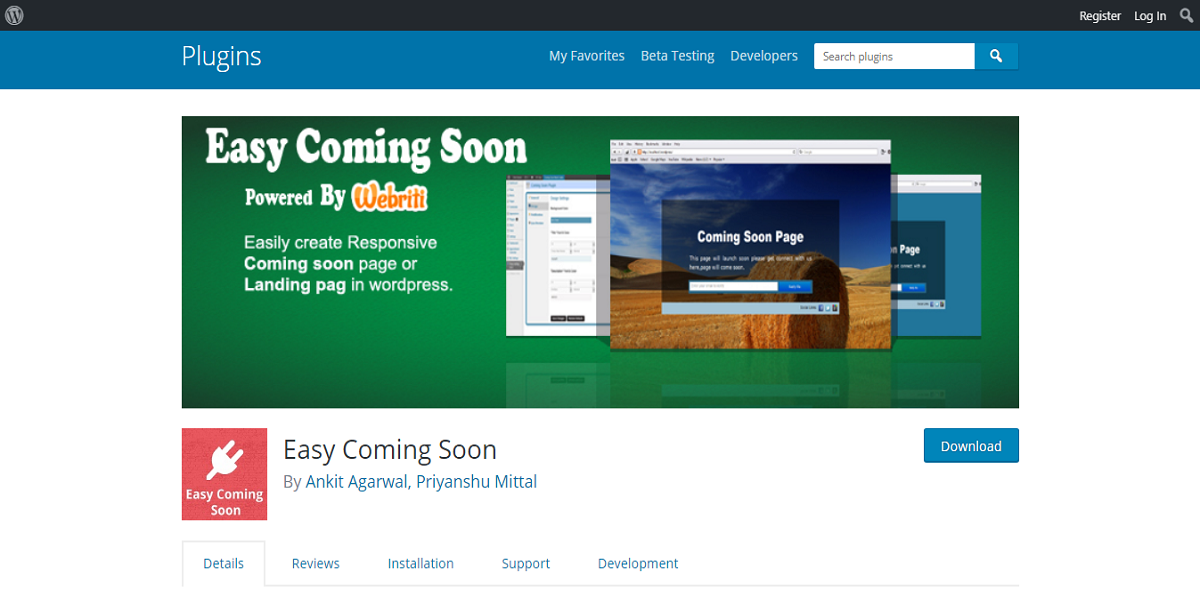 Easy Coming Soon also flaunts a simple user interface that's easy to both navigate and figure out. The plugin also comes with a handful design options that you can play around with to alter the overall look of your coming soon page.
Worth noting is that the default template of the plugin isn't as sleek as expected. Its form and button design isn't exactly appealing — and the only way you can improve the overall look of the design is by subscribing to pro version, which allows you to access premium theme in addition to including more
customization features.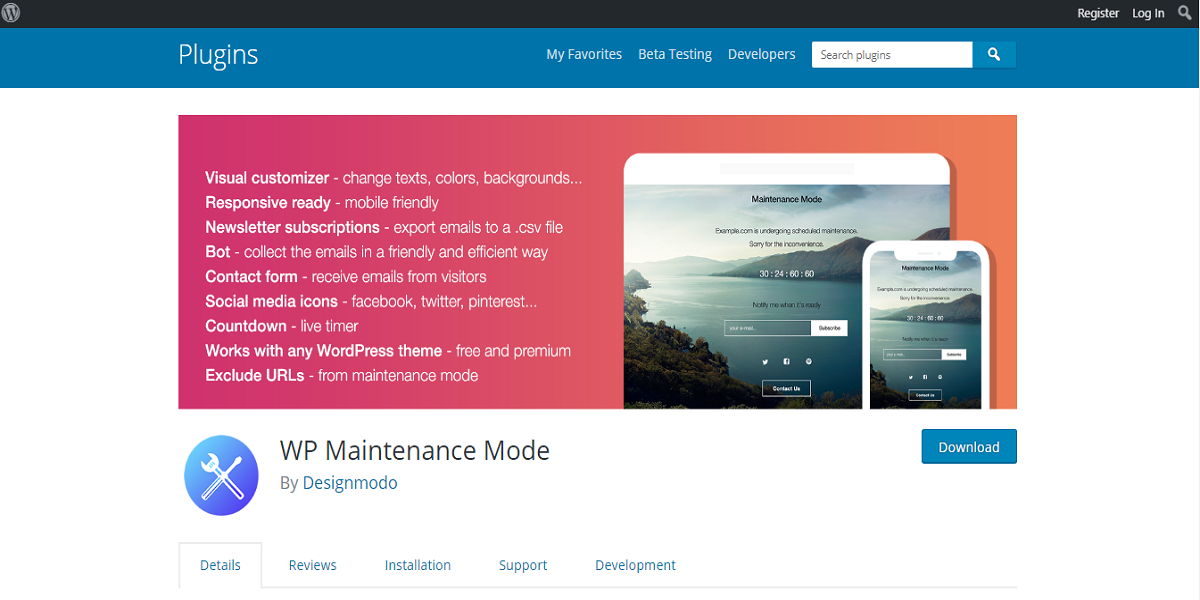 This plugin features loads of design options and an attractive countdown timer. Arriving with it is a series of landing page templates, and catchy social media icons that encourage your site's visitor to share your site around.
It's the plugin you choose if you're more concerned with how the page looks, while still banking on simplicity.
More interestingly, the plugin features an option for collecting email addresses, collected in a CSV file — which allows to import the emails you collect directly to your email marketing provider.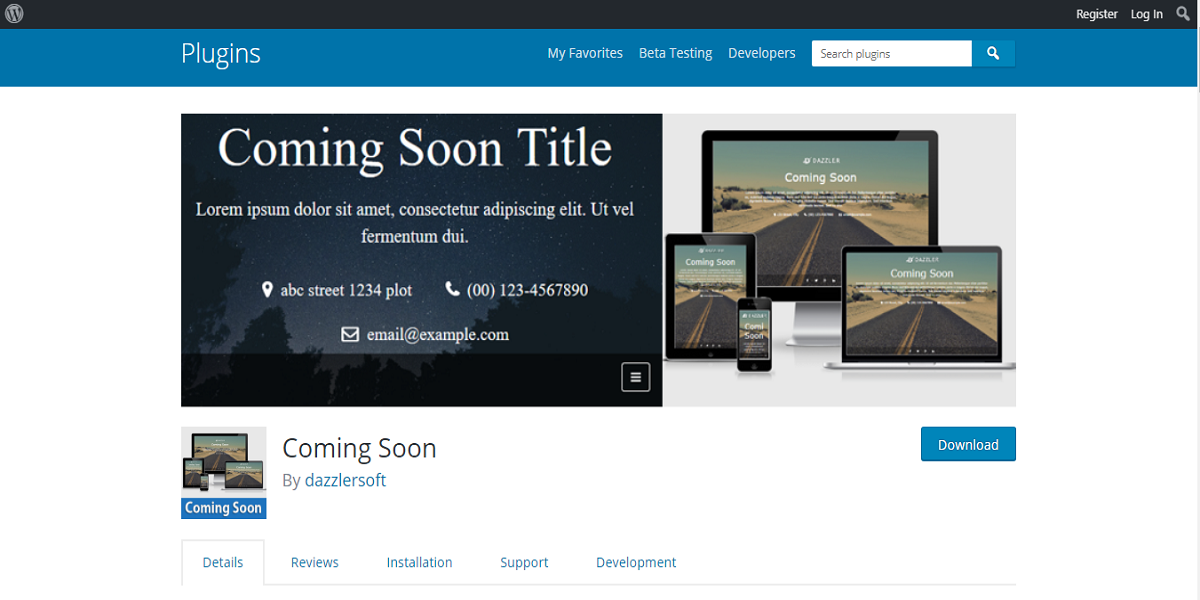 Coming soon is a more advanced coming soon plugin for WordPress. Created by Seed Prod, this plugin sticks out for featuring a live demo that you can simply check out here before you can go ahead and install the plugin.
The plugin isn't complicated at all — just a standard coming soon plugin, with an option to play around with a few features for a more customized look.
It's also fully responsive, in addition to featuring CSS3 transitions for creating a catchy fading animation.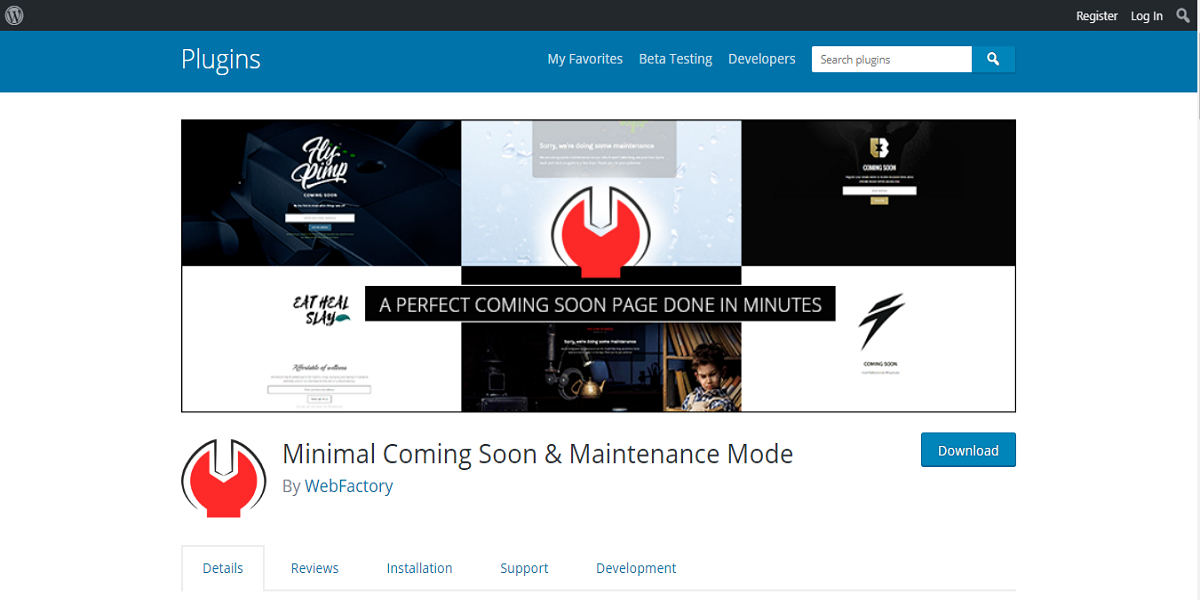 This plugin is simple enough for a minimalist, with only a few customization options compared to majority of coming soon plugins you're likely to find on the market.
But make no mistake, the plugin packs loads of functionality. You also have the option to select your choice of font, alter any of the text on your page, upload your own background image, and even play around with the overall theme color should you feel the need for it.
This isn't much compared to what you can do with other plugins on the market. But it's enough to help you come up with a truly fantastic maintenance mode and coming soon page.

Seedprod is a wordpress plugin. It is specially designed as the best landing page builder for WordPress. With the help of this landing page, the user can create an eye-catching landing page. Development design this plugin in such a way that create their own landing page just in minutes. Now let's discuss all features step by step and how to check out how this plugin is beneficial for us. User can create their own landing page for various types of purposes such as seals, optin, coming soon, maintenance mode webinar, and many more.
This plugin having spam protection which protects from both and fraud submissions. This can only possible with the help of the Recaptcha feature that has been involved in this plugin.
After creating the landing page users can check out their live preview. A bold free code feature has been present because this feature creates a landing page in such a way to load your website minimum time to load that page. Domain mapping is also present in this plugin. This plugin is not available for free. Any user who wants to use its complete feature will be required to buy its premium version after that the organization will provide a legal activate license for the particular user. And all legal documents send to the user after the user becomes premium.
Coming soon countdown responsive wordpress plugin has been designing to view your website or any page in the maintenance mode stage. This plugin has been designed or created by the Code Canon organization. Coming soon countdown responsive wordpress plugin has been designed on 21st July 2014 and the last date has been released by the organization on 24 June 2017.
This plugin does not support Guttenberg optimization but its resolution is very high and it is also compatible with all types of browsers. This plugin is also compatible with two main layouts such as custom down showcase or main title displayed. Contains 10-page transition effects. Effects include FadeIn, Blind, Clip, Drop, Explode, Fold, Puff, Slide Up, Slide Left, Slide Right with 10 predefined colors. Users can change color for templates within a single click.
Custom WP role access also provides to folder users. this plugin is not available for basic or a free version any user wants its complete feature to use in their wordpress website then the user must take its premium version. This can only visible to pay a certain amount of money e to the organization then the organization will provide activate the legal license with complete documentation.
Conclusion
You don't have to code a coming soon page when all it takes to create one on your site is to visit the WordPress repository and choose a plugin. What follows is you installing the plugin, activating it, and switching it on thereafter.
Which Coming Soon Plugins Do You Like?
Need help in Plugin Selection or Plugin Issue? We are available 24/7 by Phone or Chat.