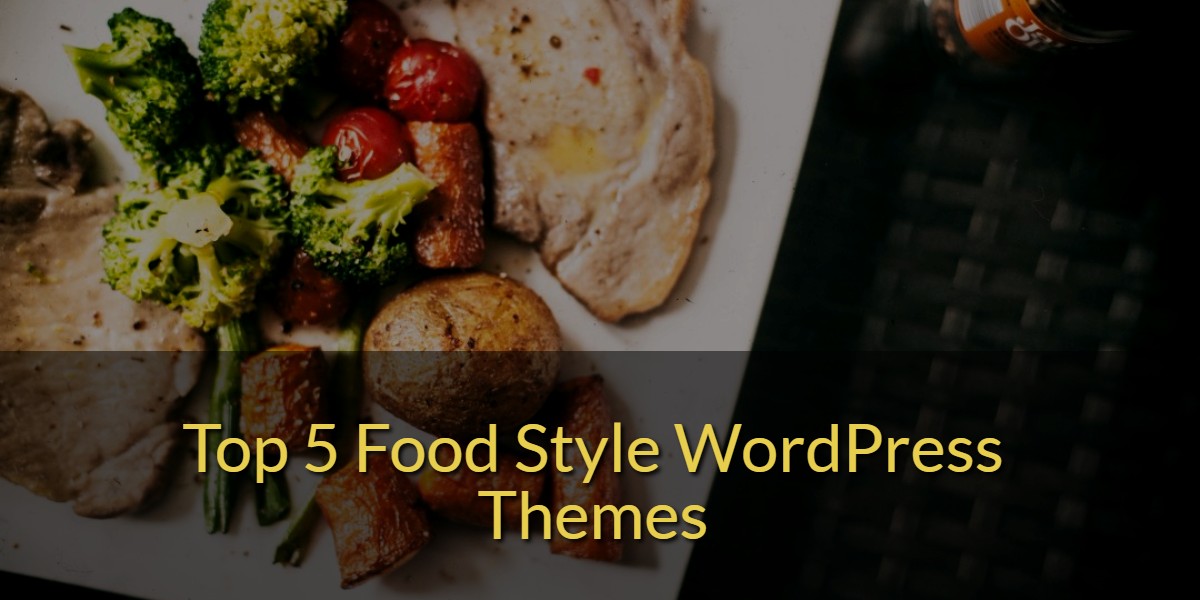 Top 5 Food Style WordPress Themes
Last updated on August 22nd, 2023 at 06:29 am
In this day and age, our world and everything we has come to understand is constantly changing. This means that we need to change along with it if we're going to be successful in the real world. The most prominent aspect to this argument is a business and its marketing and advertising techniques.
Obviously, the days of "word of mouth" are over, so how are you supposed to advertise that restaurant you've been slaving over? How are you supposed to present your gorgeous recipes to the world? Thankfully, there is a solution. The internet. Every business should have a website that's user-friendly, powerful, and very responsive. So, how do you accomplish this you ask? Simple, we've put together a list of food style WordPress themes that will ensure your client base expands and is extremely happy. These themes are the best of the best and are aimed toward those with average experience working with WordPress.
It is important to note that in order to successfully use these themes, you'll need a WordPress account and a hosting provider. Think of it this way, imagine a car. The WordPress account is your engine, your steering wheel, the pedals, and everything else that makes the car go. The road the car drives on is your host. You need somewhere for your car to move on in order for it to work properly right? Last but not least, the WordPress theme is the way your car looks. The various designs and colors throughout. For this article we will not be covering how to access these aspects, however, dozens of other tutorials exist for that specifically. Give them a look before attempting to use any of the following themes.
Looking for a WordPress theme that can handle all your needs and wants for your food website? Well, you're in luck. It doesn't matter what your intentions for the site are, because unlike many others, and why this theme has the number one slot, is that Soledad is insanely customizable. You may be thinking, that's just a figure of speech. However, I think you'll reframe that thought when you hear the next part. Soledad has over two thousand homepage options, over eight hundred blog combinations, over eight hundred sliders, is compatible with hundreds of high-quality plugins, has a dark layout option, and so much more.
The theme in itself is gorgeous and is well known for its wonderful customer support team. They are also constantly releasing new updates and demos that feature the newest new content that users absolutely love.
The theme is very user friendly and is one of the most responsive themes out there. Last but not least, this theme is designed to look fantastic across all devices. This means the theme will look great on your computer, as well as your phone, and any other device that may view it.
Are you looking for an excellent WordPress theme that'll boost your website traffic and present your food to the world? Are you looking for a theme that is user friendly and highly responsive? What about customization options? Personality? Well, you're in luck. Gillion makes this list due to its personality element. Every content creator that uses this theme knows that their website is their own, and it's true. No website using this theme is the same as another. Many ask about the limitation that most themes have, but in this case, the limit is your imagination. The theme is constantly coming out with new updates and content.
Still not sure whether or not Gillion is right for you? Why not try out Gillions 12 free demos that highlight the majority of the features that Gillion features.
In terms of food, we all know that most of us judge it on its looks. Judging a book by a cover as they say. Thankfully, Gillion is beautiful, unique and innovative and is perfect to display that perfect Italian Pesto sauce or that tasty Stuffed Bell Pepper showcase.
Why not try out this theme today? You might just love it.
Unlike others on this list, KALE can be downloaded for free. Yes you read that right. This food blog theme features extensive customization options, a responsive layout and a friendly user interface. Items like background customizations, colour schemes, dozens of logos and text styles, and banner and slider options, this theme rivals most others on this list. Now remember, this is free! So there is always the possibility that more advanced features can be unlocked by spending a few extra dollars.
KALE features almost 5 dozen integrated plugins that allow for customization beyond belief. The features that are readily available for use are always a pro, and many user reviews state that the admin interface is straightforward and easy to use.
This theme is intended for both beginner and expert web developers. Why not try it out today? Let the world see all of those tasty creations you've been working so hard on!
Are you looking for a WordPress theme that easily allows you to present your delicious recipes to the world? Perhaps you're a farmer and want to advertise your fresh and organic crop? Well, let the world see those beautiful strawberries by using Foodica. Designed specifically for the advertisement of everything food related. It's doubtful that you'll find many others who feature this much detail within their designs. Although less customizable than others on this list, the theme makes up for it in sheer beauty. They offer up to ten different colour schemes, dozens of different recipe indexes and a beautiful slider feature that's easy to set up.
One thing that is always important to someone who's running a business, and even more important for someone who's selling food or writing recipes, is that you stand out. It's vital that your content is better, more fresh, more inviting, and of course more appealing. That is what Foodica is all about. They are dedicated to helping their content creators stand out from all the rest.
Looking to include other people's advertisements on your site in order to gain your own revenue? You're in luck, Foodica includes four banner locations that are easily linked with google in order to display various advertisements.
Still not good enough? What if we told you that this theme is designed to fit any device. Whether it be a laptop or a mobile phone, the website is always going to look gorgeous.
Why not try out this theme today? You and your customers might just love it!
MagPlus, although not pointed directly at food, is still an excellent option for a food website simply because it is so customizable and able to adapt to any preferences you throw at it. Featuring a trendy and extremely user friendly design, MagPlus has been known to gather attention to itself easily and without much effort. What better way than that to advertise those beautiful blueberries or delicious recipes?
Similarly to others on this list, MagPlus is able to display your site on any device. It allows for easy compatibility and amazing graphics. This means that even if you're viewing your site on one of the oldest IPhones out there you'll still be greeted by a beautiful presentation of your work.
This theme is always updated and is constantly up to date, meaning you will never have any compatibility updates with WordPress itself.
The theme options that MagPlus provides are intense and unending, which most users love. For those among us with crippling OCD, you may take slightly longer to choose what you like best.
Last but not least, MagPlus is one of the only themes on this list that features incredibly clean code. This means you can customize everything at the very base level. You can implement anything, the only limit is your imagination and skill.
Why not try out this comprehensive and beautiful theme today? You and your audience might just love it!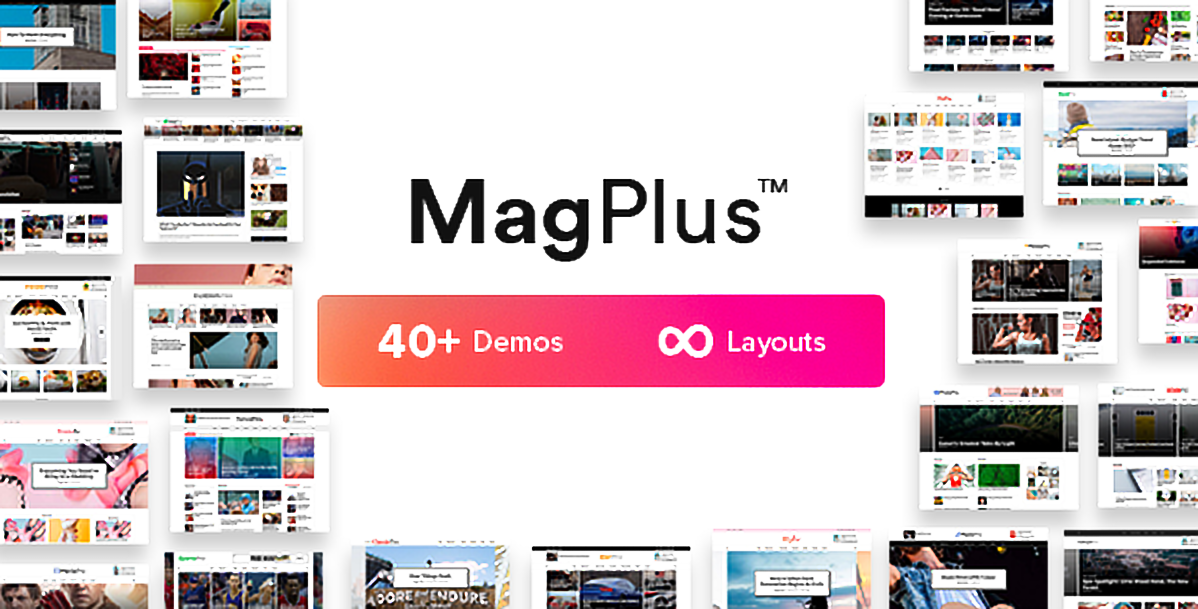 Click HERE to buy now or to try out their live preview!
Final Considerations
We hope this top five list helps you choose the food theme that's best for you. We understand that when cooking, your creations are a masterpiece, and should be presented accordingly. We firmly believe that these themes can accomplish that gracefully. Feel free to leave a comment, and if you still haven't decided which theme is best for you, don't worry! There are always new and improved themes popping up, meaning tutorials and top lists will follow!
Which Food Theme Do You Like ?
Need help in Theme Selection or Theme Issue? We are available 24/7 by Phone or Chat.