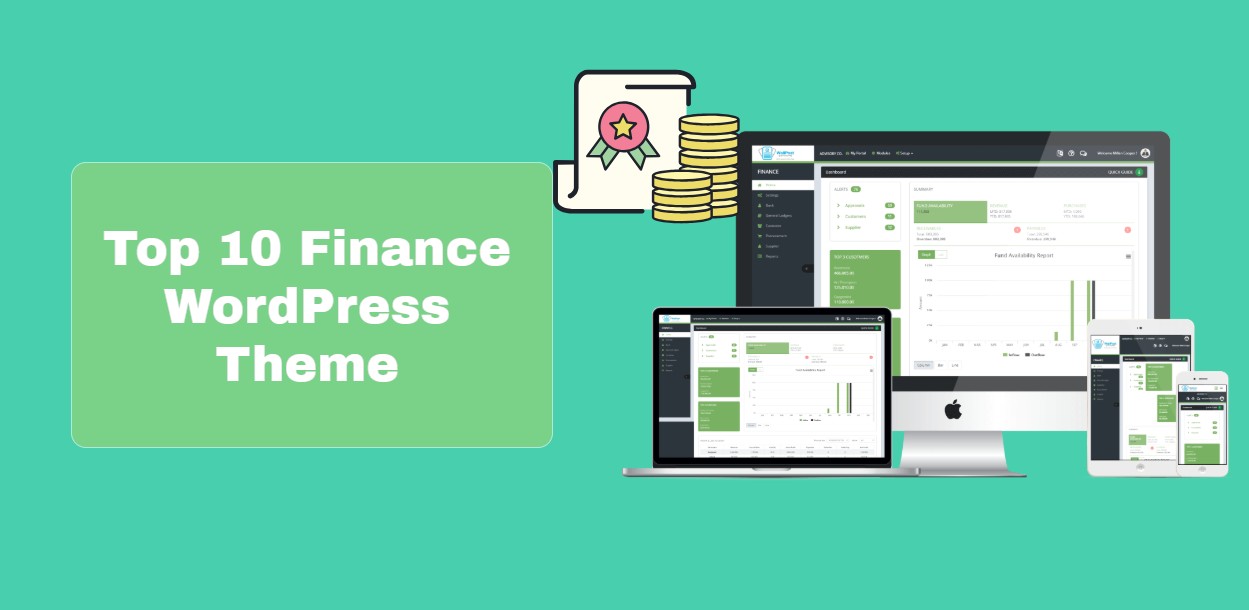 Top 10 Finance WordPress Theme
Last updated on August 9th, 2023 at 06:37 am
Prudent financial management is absolutely essential for the success of any venture. For you to be guaranteed it, you have to incorporate the use of the relevant financial management tools. Quite a number of these tools which are compatible with WordPress do abound.
These tools are also varied in scope and are suited for diverse kinds of financial management chores. We have spent a good chunk of our time to scour through the various tools in existence. In the course of our research, we identified some ten which in our opinion, particularly stand out. We shall discuss them hereunder.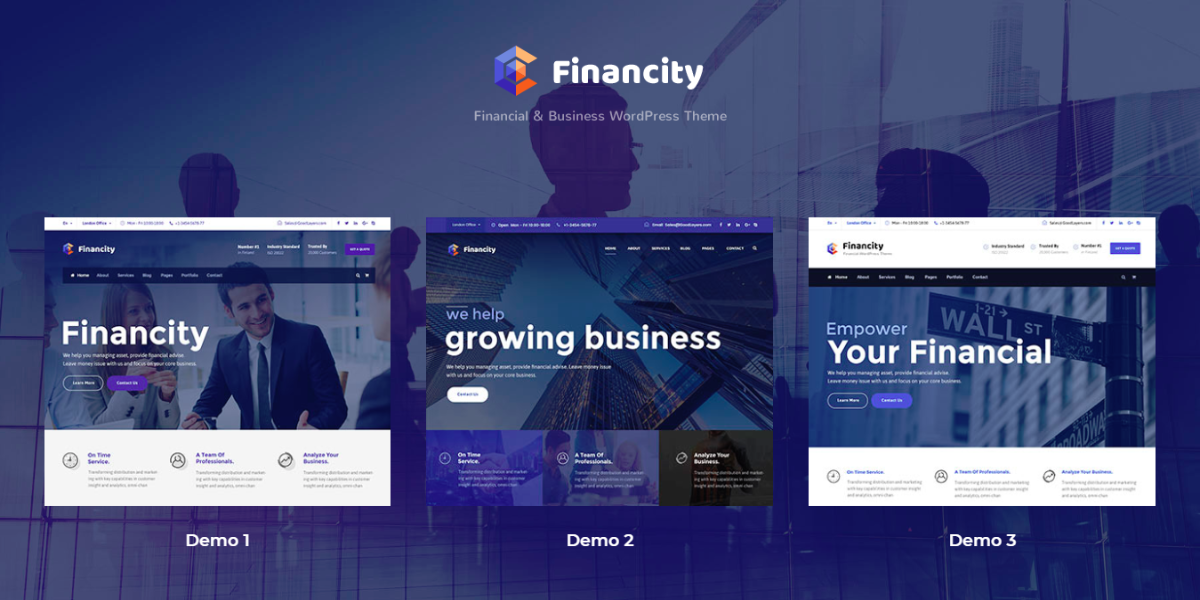 A typical financial venture entails the mobilization of resources and the channeling of those resources to the various needs. To do this, you will have to create and nurture sound relationships. This is the tool which is designed and constructed to help you in such an undertaking.
Comprising unlimited sidebar, it allows you to create individual sidebars for each page faster. Moreover, it also lets you put in multiple sidebars in each page by use of the sidebar wrapper. Its possession of the Google fonts grants you access to over 770 fonts from the Google library. This is not to mention that it is Google-mobile friendly.
Next, comes in the FinancePlus. This amalgamates the finance and business WordPress theme in one. It is wholly intended for a businessperson, law firm, accountant, investment and corporate professional, wealth and financial advisor.
It features a very powerful page builder which enables you to create your site by employing the drag-and-drop technique. This is because it contains all the relevant tools for your website like personnel, testimonials, portfolio, and blogs.
What's more? It comprises unlimited colors and fonts, multilingual capability, is SEO-optimized and backed by a reliable back-end human support.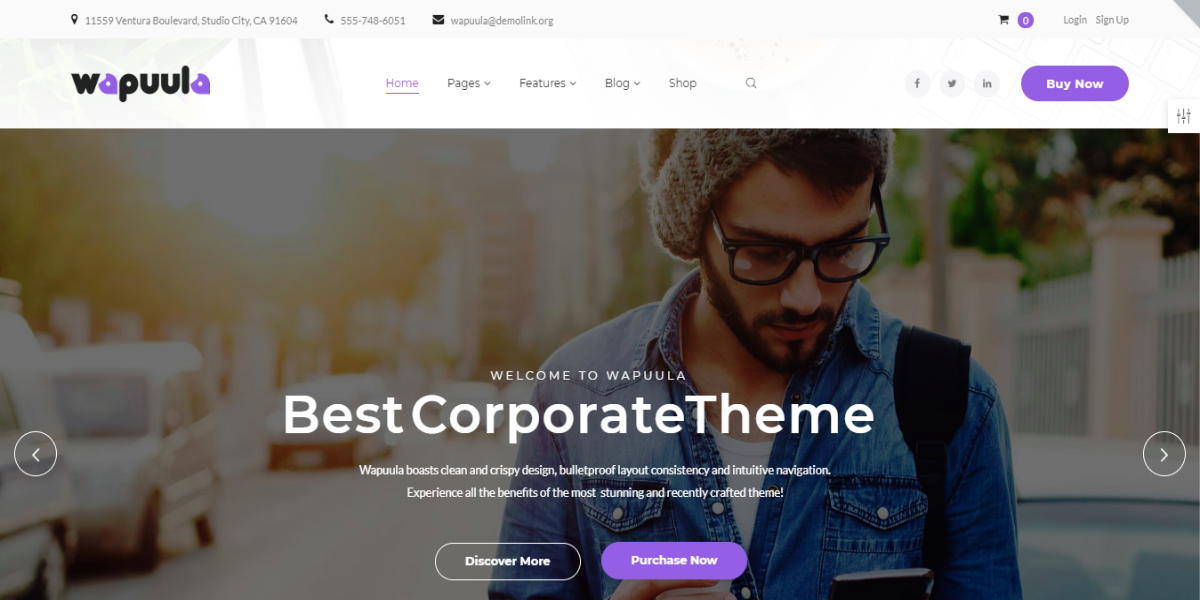 Wapuula is a fully-responsive corporate WordPress theme. The theme generally comes in handy while creating sites for your company. This is because it is easy to adjust, faster, and more reliable on the whole. It boasts of these issues by virtue of being developed by a team of experienced web developers.
Apart from this, it also contains every resource which you might want for your website. Some of these are completely flexible appearances, seamless customization, faster response rates, and robust social network support.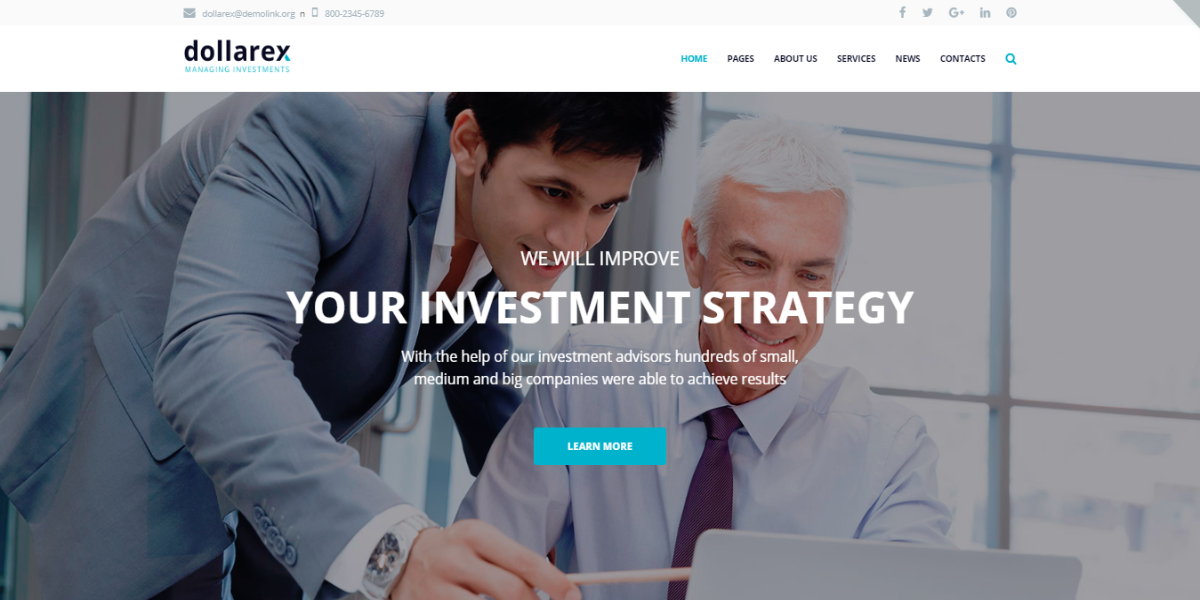 Is yours an investments company? Think Dollarex. The WordPress theme is undoubtedly a worthy companion given its composition of multiple layout options. This gives you the power to incorporate numerous contents types on your web page.
With this theme, it is possible to multiple contents types to your page at a time. You will also enjoy some sleek modern designs as is one is carefully crafted and meets the latest web design standards. The correct application of this theme subsequently enables you to build a strong online presence.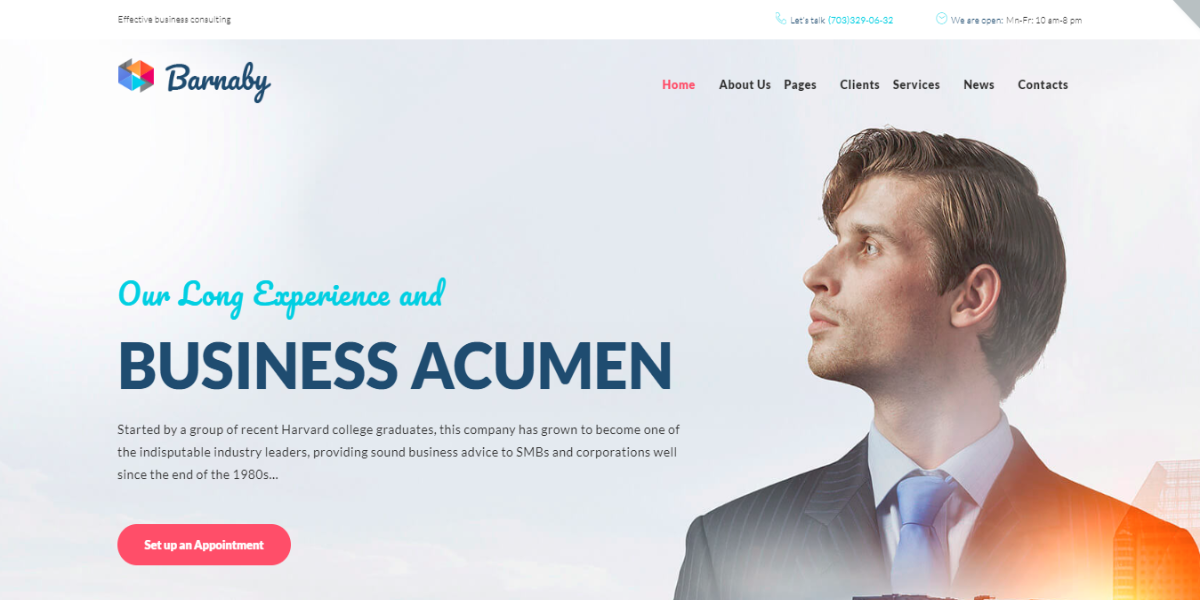 Barnaby generally comes in the form of a drag-and-drop page builder. It allows you to build pages easily without the use of even a single line of code. The theme comprises well over 25 modules as well as an advanced set of configuration options for your use.
This is not to mention also that you will be able to choose from a large set of layout options. These options will enable you to customize the appearance of the themes appropriately. Other than that, the individual content modules of the theme give you room to add more contents to your WordPress theme.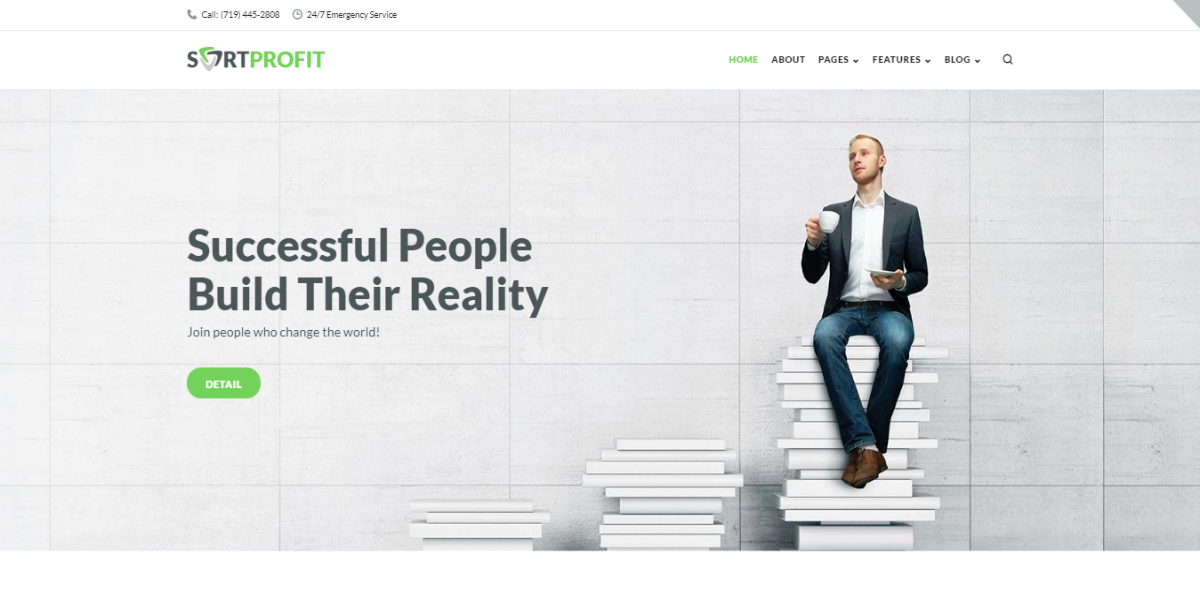 SortProfit is a fully-responsive business and finance WordPress theme. Basically, its purpose is to aid you in setting up a fast and reliable site for your financial organization. Its theme codes possess some pre-installed plugins which greatly extend the functionality of your website when used.
By use of this theme, it is possible for you to generate your own page layouts over and above those that are already present in the theme. You will also be able to visually edit the themes using the drag-and-drop, instant live edits, and instant page loads, among others.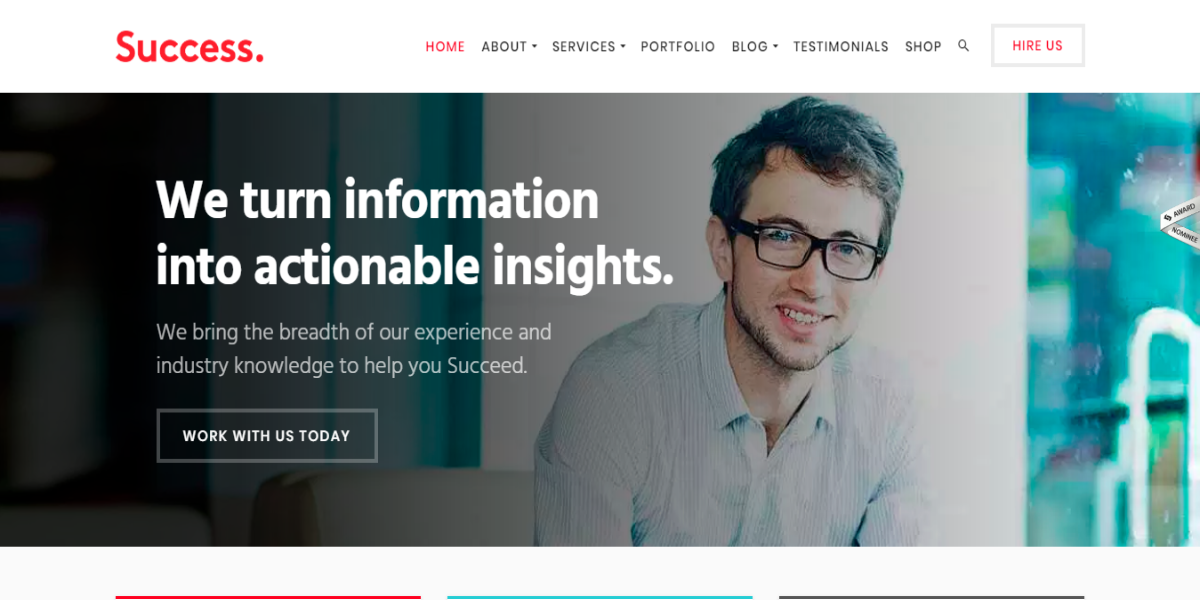 This WordPress come in the form of a fully customizable construction. With this arrangement, it is possible for you to alter the colors, layouts, and fonts in line with your unique expectations. It is also available in a responsive design that is retina-ready.
The theme is also optimized for use across mobile devices. Its mobile-friendly appearance looks fantastic besides being easy to navigate. This is not to mention that the theme is SEO-optimized and accompanied by a super clean code. A narrated installation video accompanies the theme to aid with installation.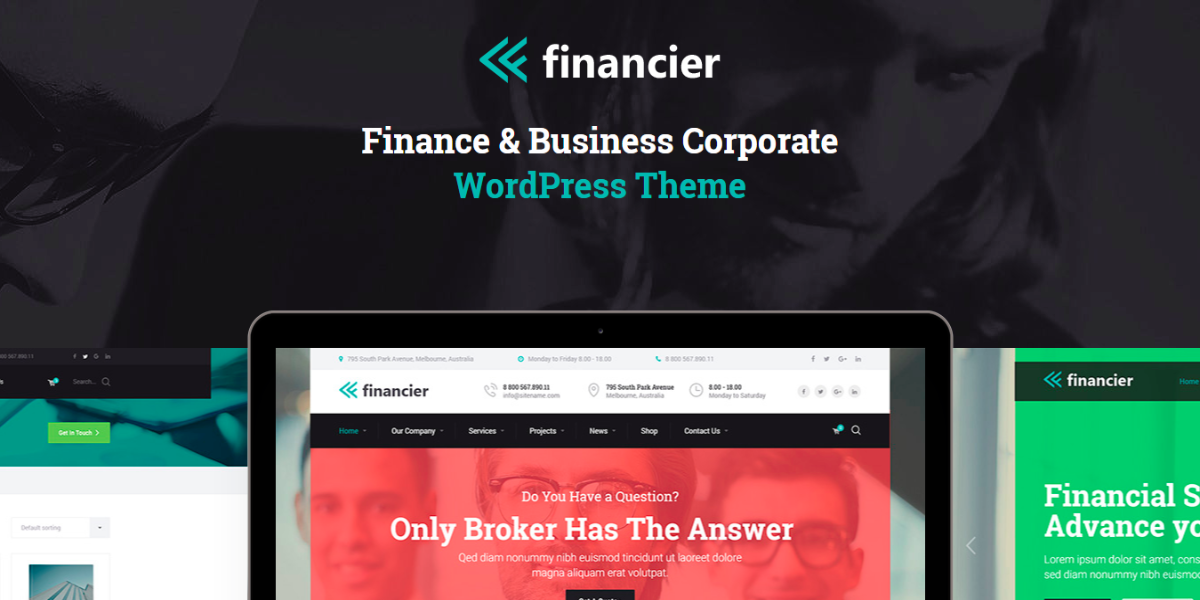 In case yours is a brokerage, consulting, or finance firm, you have this Financier for your leverage. It comes equipped with a drag-and-drop page builder which sees to it that you construct your site hassle-free. Moreover, it is also retina-ready not to state that it is simpler to customize.
The theme is based on the super-flexible Unyson Framework. Because of this, it is a multi-purpose and responsive theme which allows you to put in place your own web page hassle-free. It is subsequently a great option to explore if you have limited or almost no expertise in matters of web design and programming.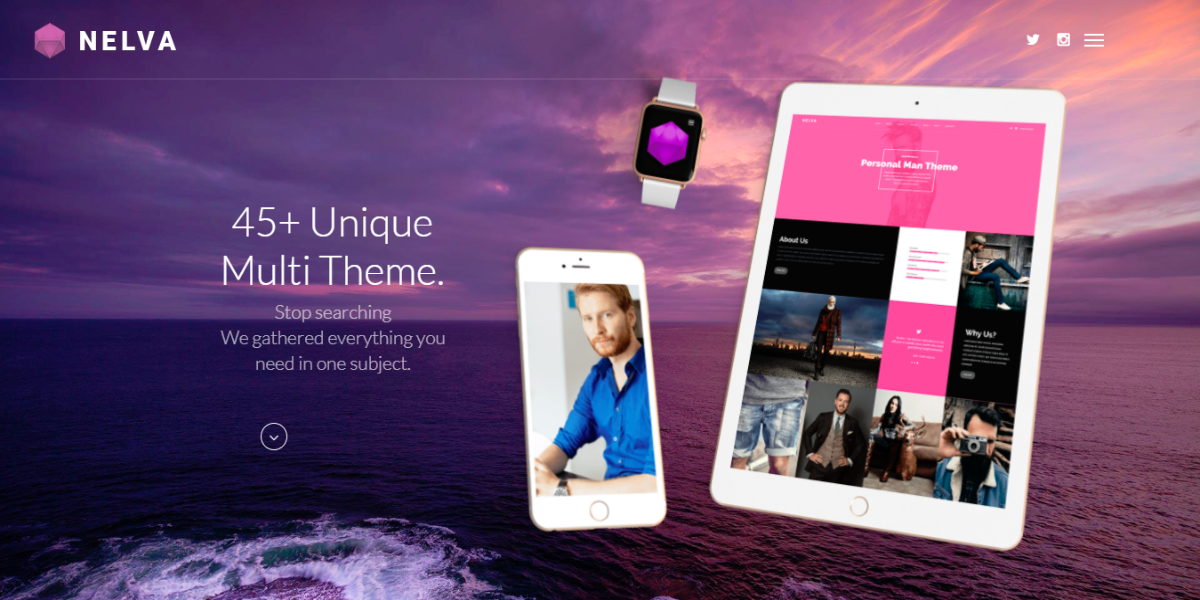 To succeed fully in your business undertakings, you might want a theme that is comprehensive in scope and construction. Look up to Nelva. It is, on the whole, a multipurpose WordPress template. You can devote it to matters finance, marketing, corporate, brokerage, and accountancy, among others.
It is based on the Bootstrap framework and is constructed using modern technology. This theme is as suited for the small as for the large company. With its numerous versions, you will be able to generate the desired sections or text pages.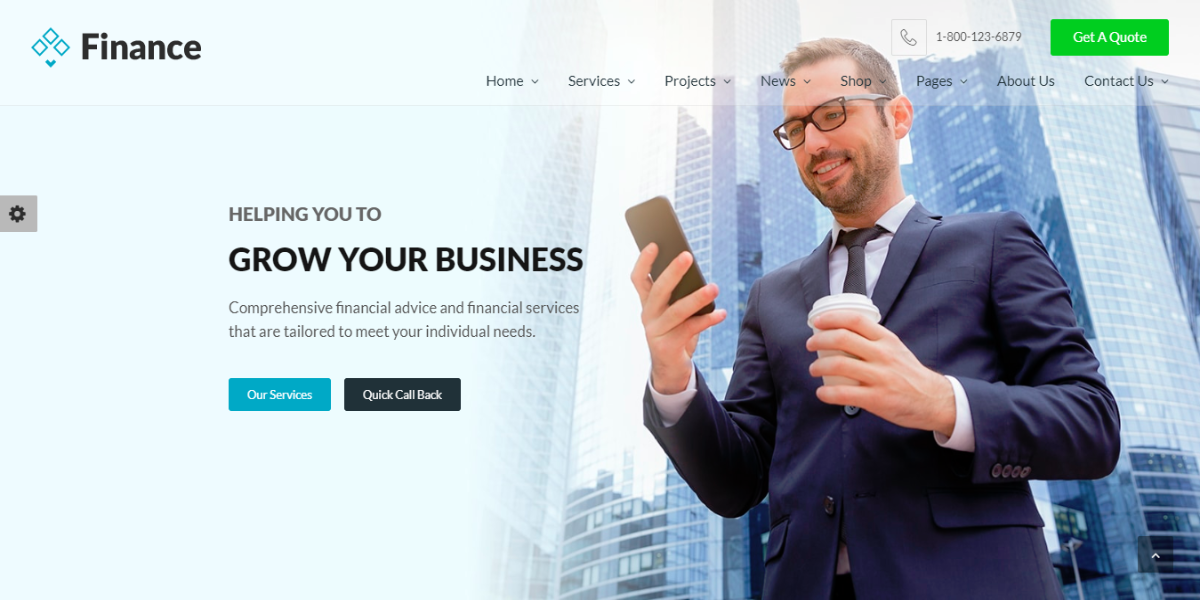 Lastly, comes the Finance. It is, on the whole, a perfect consultancy, finance and business WordPress theme. Corporate entities like the accountancy firms, consultancy outlets, financial advisory, and insurance companies will find it particularly awesome.
In its sheer design and scope, Finance is a business template which greatly boosts your online appearance. At the same time, it is also highly responsive to ensure seamless handling and operations. Its strong focus on smartphones and tablets lets access your transactions while on the go!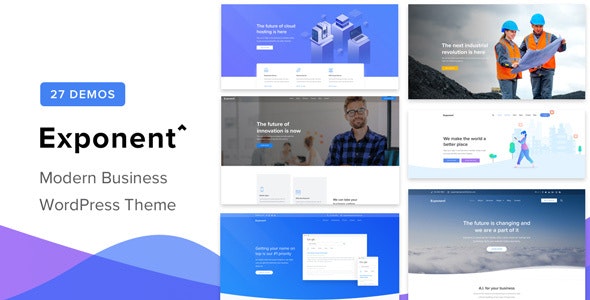 Exponent is a wordpress theme that is specially designed for the finance sector. This theme has been designed by theme forest organization and it is created or design on 6 February 2019 however, the last update has been released by the organization on 15 October 2020. This theme supports high resolution and widget ready but one disadvantage is that it doesn't support Guttenberg optimization.
Almost all browsers compatible with an exponent wordpress theme. There are various reasons to choose this theme for creating a business website such as it provides more than 26 demos. All these demos are fully responsive and it contains more than 200 pages layouts. All you are easily set up with a single click. Users can create professional blogs and full-fledged online stores with the help of woocommerce.
If we check from the performance point of view then the exponent woocommerce theme having a blazing fast performance with top-notch support. The theme is also available in multiple languages. Color management and comprehensive controls are there. exponent theme is not available for the basic or free version if any user wants to use its complete feature then the user needs to pay a certain amount of money after that organization will provide an active legal license to use all complete features. Exponent wordpress theme having more than 30 k trusted customers.
CLOSING REMARKS
Your financial management over the WordPress theme will never be the same again if you choose to incorporate the right theme for the job. All you have to do is skim the list above and pick the one that is most desirable for your use and applications
Which Finance Theme Do You Like?
Need help in Theme Selection or Theme Issue? We are available 24/7 by Phone or Chat.
Consulting Theme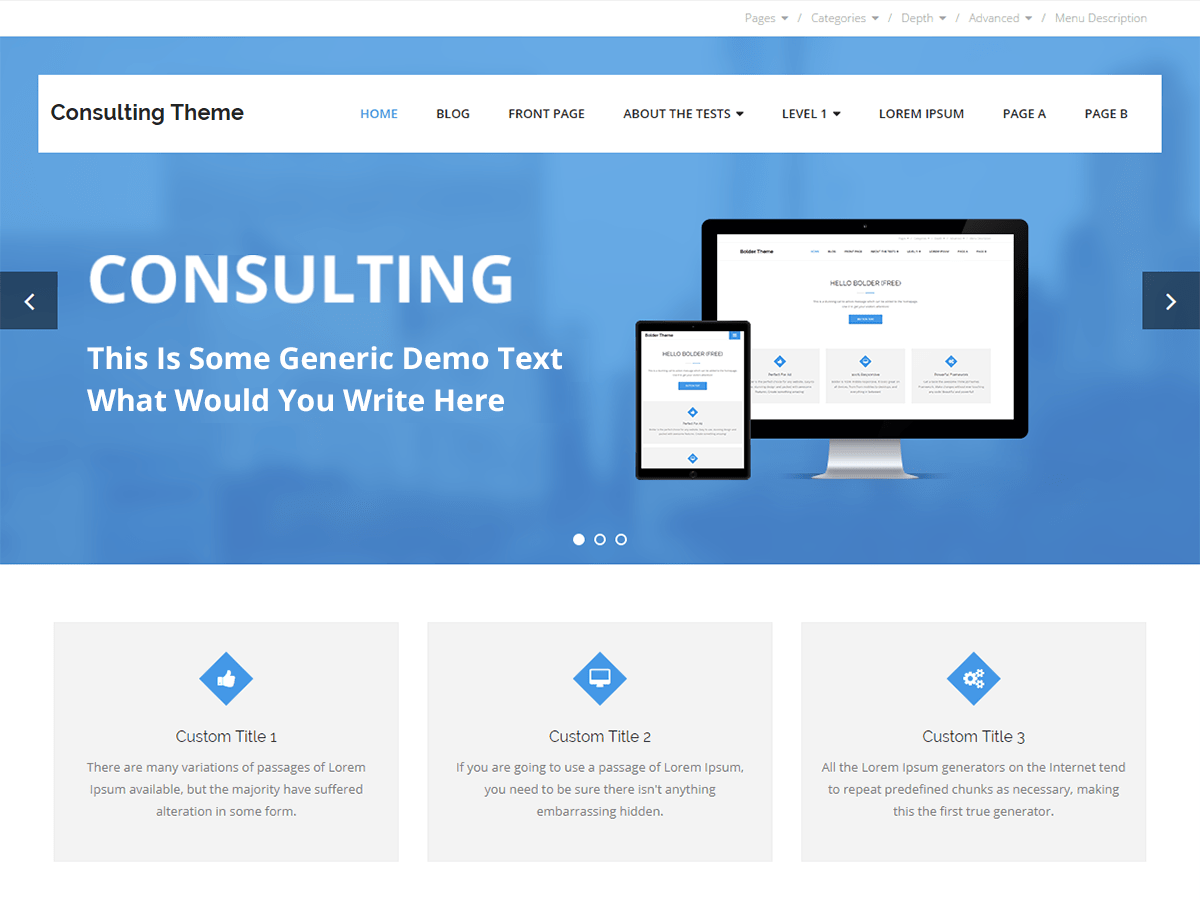 Is a wordpress theme that is specially designed for creating business or finance. This theme is design or created by theme forest and it was created on 25th February 2016 the last update of the consulting wordpress theme has been released on 9 December 2020.
The organization wants their customer to be always kept in touch with the latest technology however, this is the reason behind that they release their update in a very short time period. Consulting wordpress theme support high resolution and widget ready. On the landing page or homepage of the website, this theme provides more than 4 columns. This theme has more than 40 plus custom demos with a cost calculator. It also includes a GDP plugin and a real-time market stock module.
Consulting wordpress theme having it's on a template library with 10 languages are embedded in it such as English, German, French, Italian, Portuguese, Spanish, Russian, and many more. It also contains three service-based template, 2 case study templates, 2 blog and news layout templates, and two team page templates. If if any user wants to create their business or financial website on a consulting wordpress theme then the user must know that it is not available in the free or basic version. It is only available in the premium version.
To use all features of the consulting wordpress theme users need to pay a certain amount of money after that organization will provide an active legal license for consulting wordpress themes. After taking a premium wordpress theme organization will provide weld document format with a responsive layout.