Top 10 Job Board WordPress Theme
Last updated on September 13th, 2023 at 05:15 am
For a successful job website one needs a Job board template with powerful features as well as capabilities. A great Job Board theme should be one that best suits your budgets and your expectations without you having to compromise on anything that is of value to you. The following Job board WordPress themes allow you to create unlimited job categories. One can create job listings with various categories based on location, salary, category, keyword etc. We have compiled a list of the top themes you can use on your job board.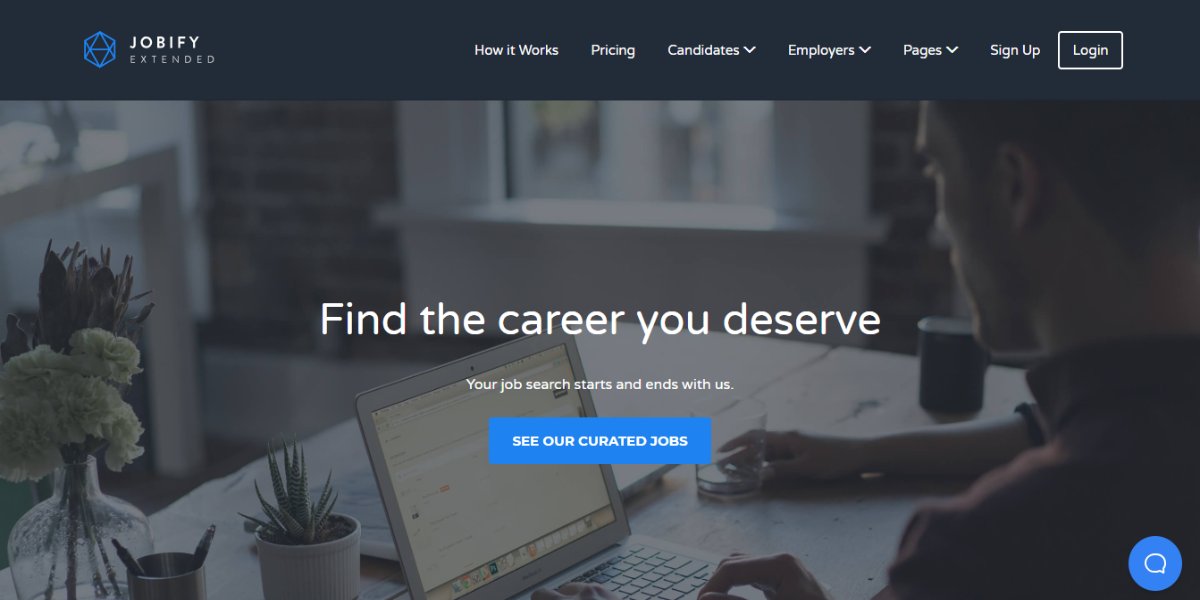 This theme is an easy to use and easy to customize option that will hardly ever disappoint. It is a great platform suitable for employers as well as employees. Its core features include; a fully customizable homepage meaning you control the layout of your website. It has a simple live searching filter for jobs that make job searching easier. This theme is fully responsive allowing the user to enjoy their experience.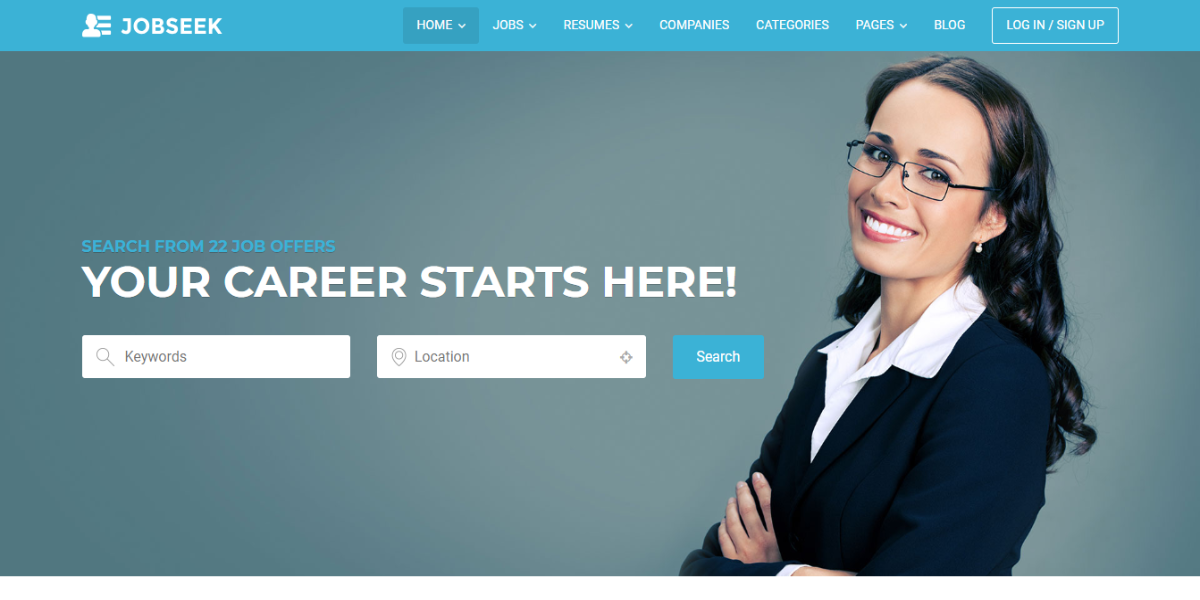 It's a great Job Board WordPress theme that is suitable for recruiting agencies as well as human resource companies. It has most definitely been developed with the most popular plugin WP job manager. It allows employers to list jobs on the site from the front end, thus allowing employees to include job details, job description, as well as location. Each listing is always assigned an email address or a website that the job seeker can use to apply to the job. This theme is also great and easy to make your own to fit your brand.
It's one of the best ways in which job seekers and employment agencies can advertise their jobs on your online platform. The jobs portal owner basically creates a link between the two. It has two subscription packages where each package has a certain fee and allows a specific number of job posts. You can use this theme for your brand if you need something that is very easy to navigate and has a classic look that will remain timeless.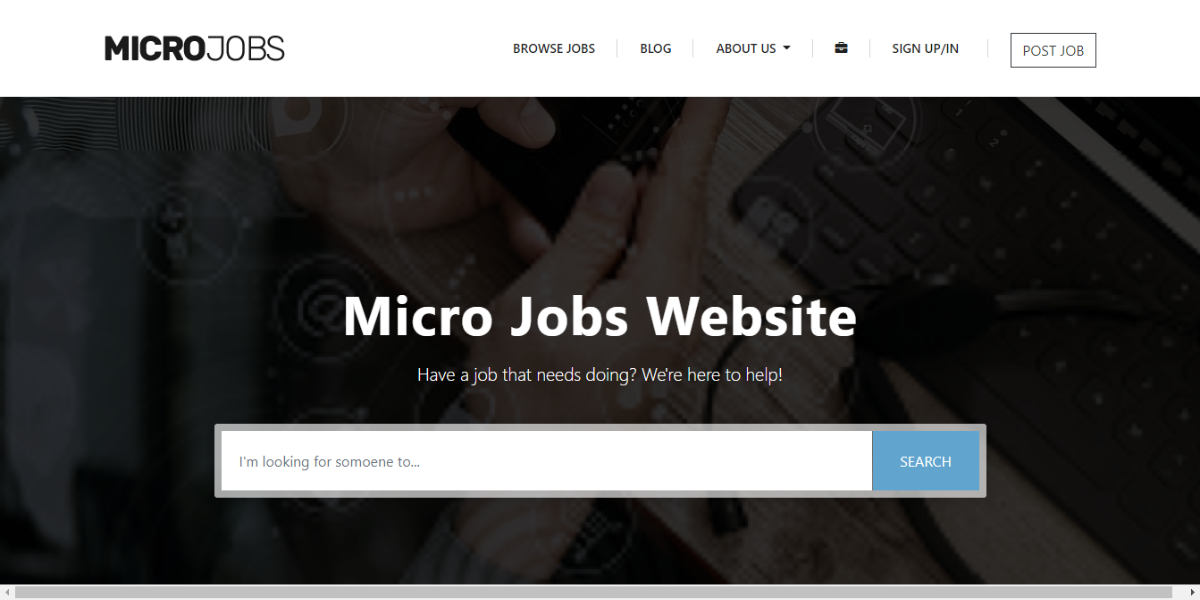 When you are building a website for a job board for a client or maybe starting your own business you need a job board WordPress theme. Micro jobs theme allows sellers and users to communicate easily, stay updates and also send attachments of work. This theme gives a dedicated feedback system that allows buyers to rate sellers on their performance by an indication of a star.Its a great theme that is responsive across multiple devices. You can also consider this for your business.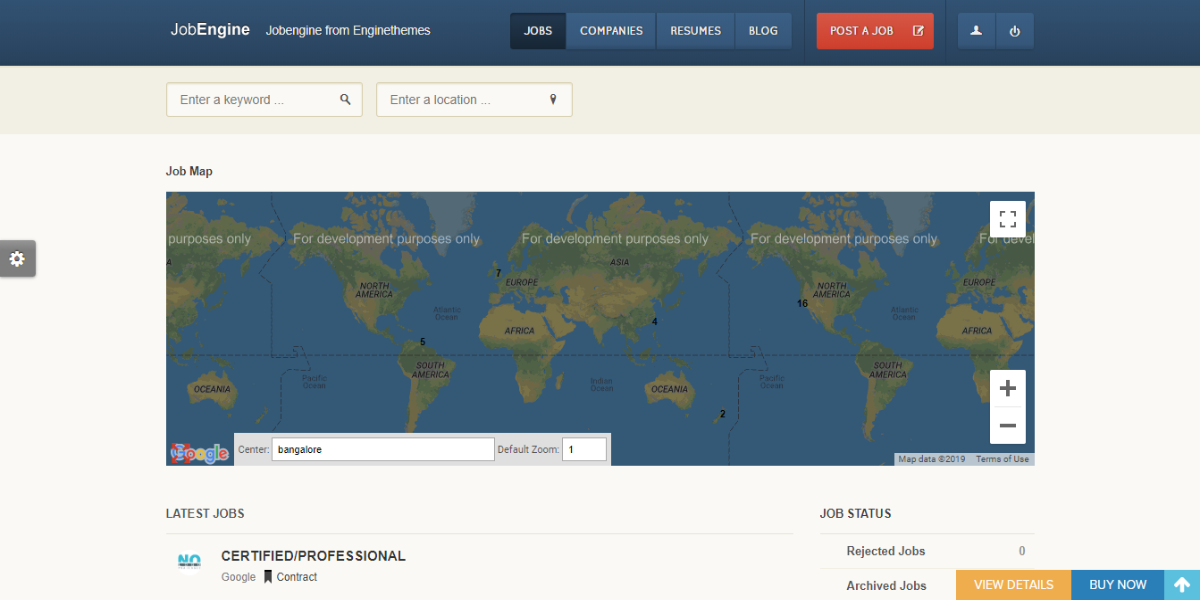 It's more than just a theme because it transforms a website into something that is ideal and most suitable for job listing. It however doesn't change the visual appearance of a WordPress site as the way a regular theme does, instead it adds all the functionality that is primary for the managing of a job board website. Most times people think of this theme as an app as opposed to a WordPress. It is a great contender because it is tried and confirmed to give results.This is a great theme that will play its role effectively.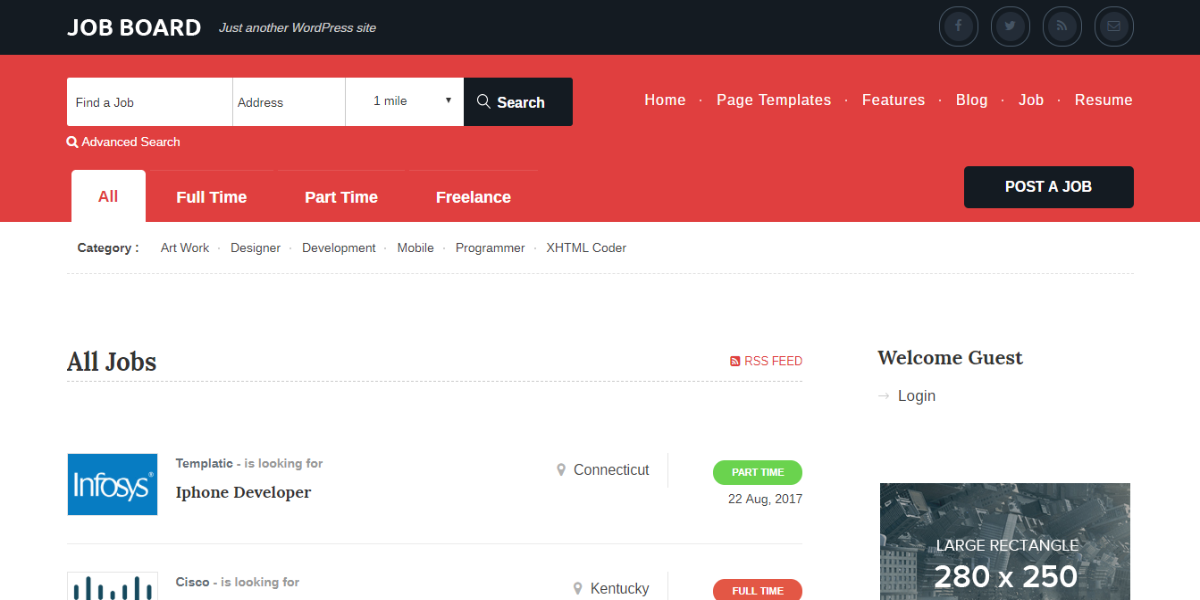 Can be used to create a vast type of job-based websites. One can create job boards with is dedicated to an institution, a company, or even university. The Job board is able to display the vacancies available in that particular institution or company only. It's mostly suitable for large industries, companies or even universities that declare vacancies constantly. It's also the kind of Job website that helps people find the job for a certain type.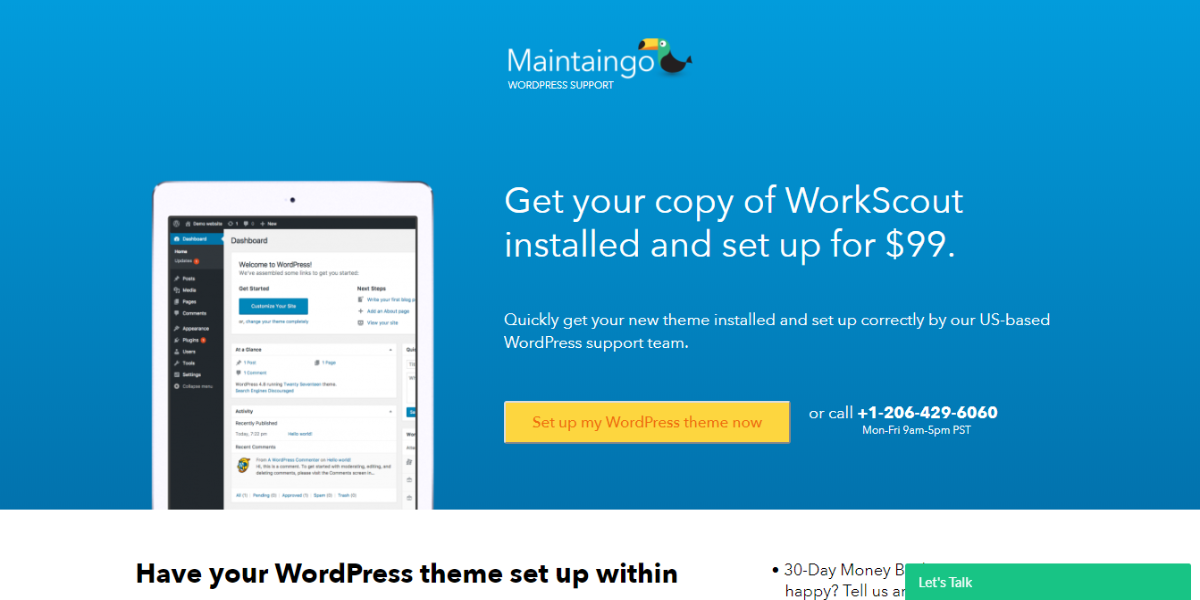 It's an agency powered WordPress maintenance and support services which is an award-winning WordPress web developers. WordPress maintenance is very essential because as irritating as backups and security are its very important for one to keep WordPress site very secure, safe and efficiently running. For instance, if you don't like having to maintain your WordPress site or you do not have the time to do it you could outsource the work to an expert. This theme is easy to customise and manage for both experienced developers and people without much experience.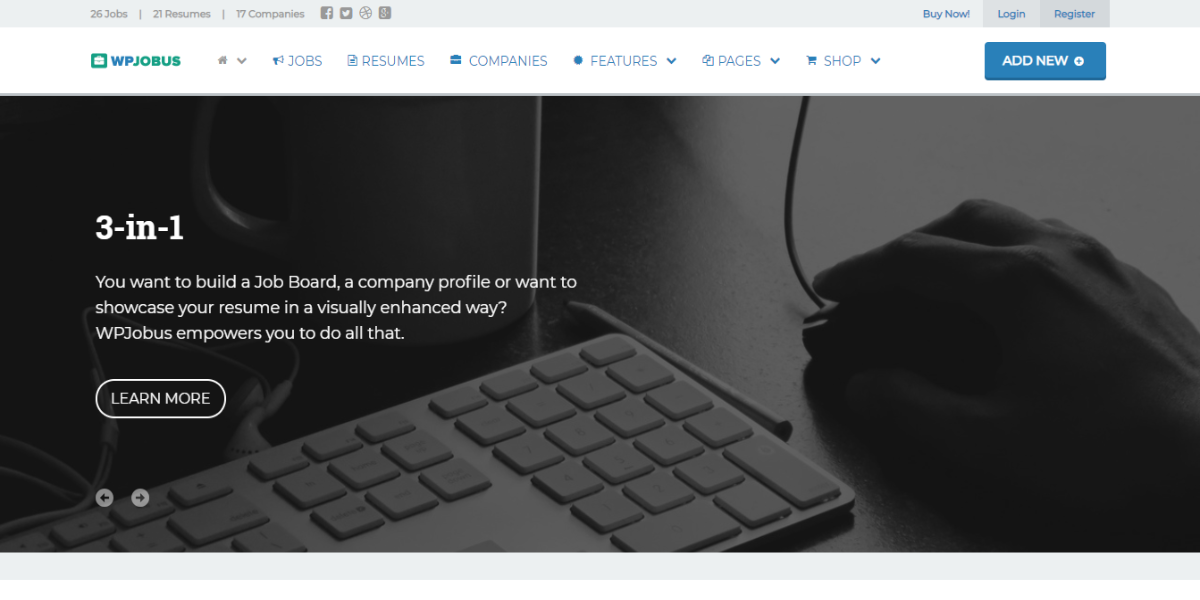 It's a 3-in-1 WordPress responsive theme that you can consider for your blog. It is mostly used for Job Board, company profile website and personal resume. It allows one to search, browse and filter job companies and resume. The companies have complex profiles which are long and this WordPress theme can filter or sort the company. WPJobus is often applied in personal resume as it can easily showcase all of your skills, education and even career. People mostly use this theme when applying for a job. This is another great theme that you can use for your website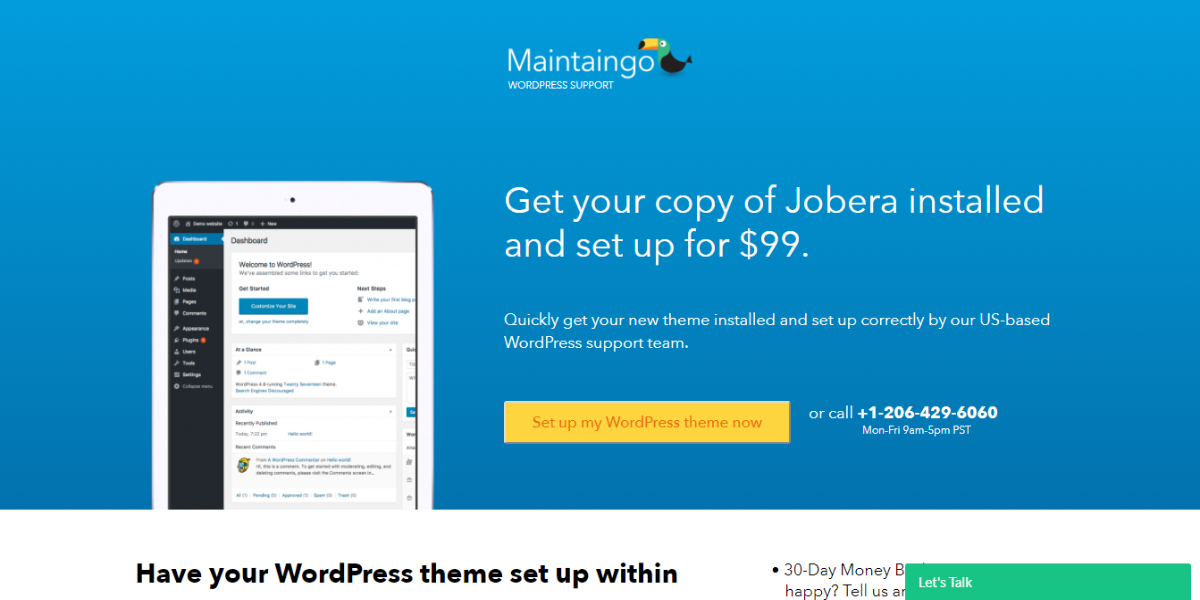 Jobera is a great theme for those who may not be very tech savvy. This theme is part of the maintaingo service company. Besides looking great across platforms and being responsive, this theme is SEO ready and is maintained by a great team of well qualified individuals. You can expect to get 24/7 support from the team and a thirty-day money back guarantee in case you are dissatisfied with the final outcome.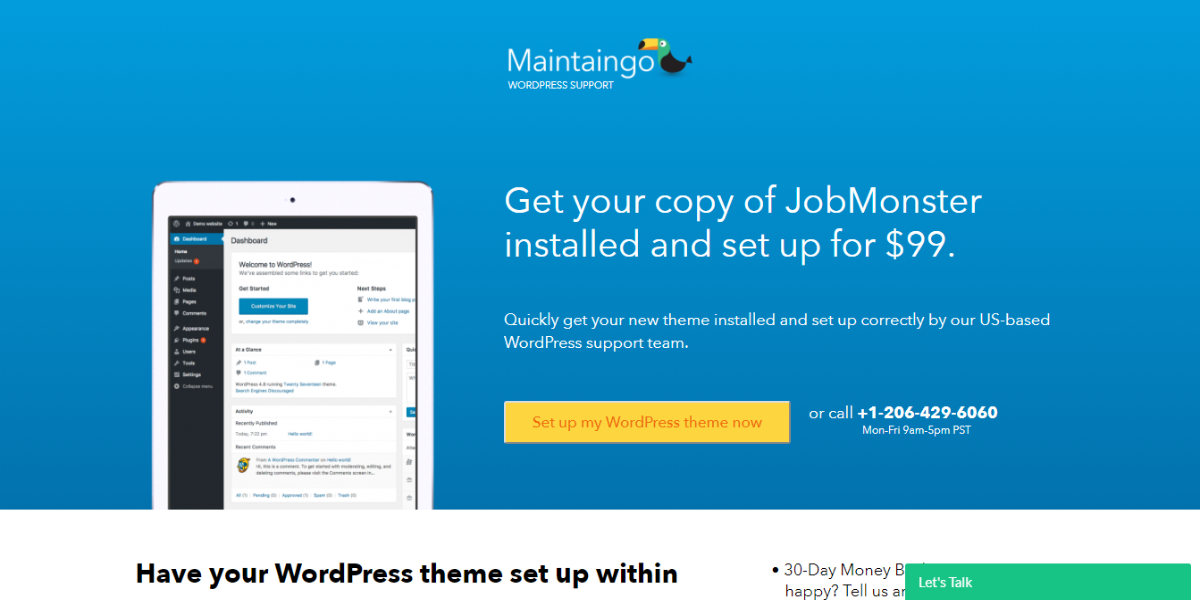 Job monster is another lovely theme that your blog or website can benefit from. It comes with many ready plugins installed and it allows you to quickly change things around to maximize on your individual needs. This is a great theme for both tech savvy individuals and also those who are not too experienced. It also has a great customer support team that allows you to get exactly what you need with help from a qualified and experienced team of individuals.
When finding the perfect theme for your Job board CMS, the above are a great place to begin your search. These we believe will give you the freedom to make the website your own easily and really fast as they have been made with a job board website in mind. A great theme is a necessary step towards the success of your business. This is because it displays to your customers what your vision is. An aesthetically pleasing website will attract as well as keep your customers engaged. People are also more likely to refer other people to your website when you have a great responsive and beautifully designed platform.
Which Job Theme Do You Like ?
Need help in Theme Selection or Theme Issue? We are available 24/7 by Phone or Chat.