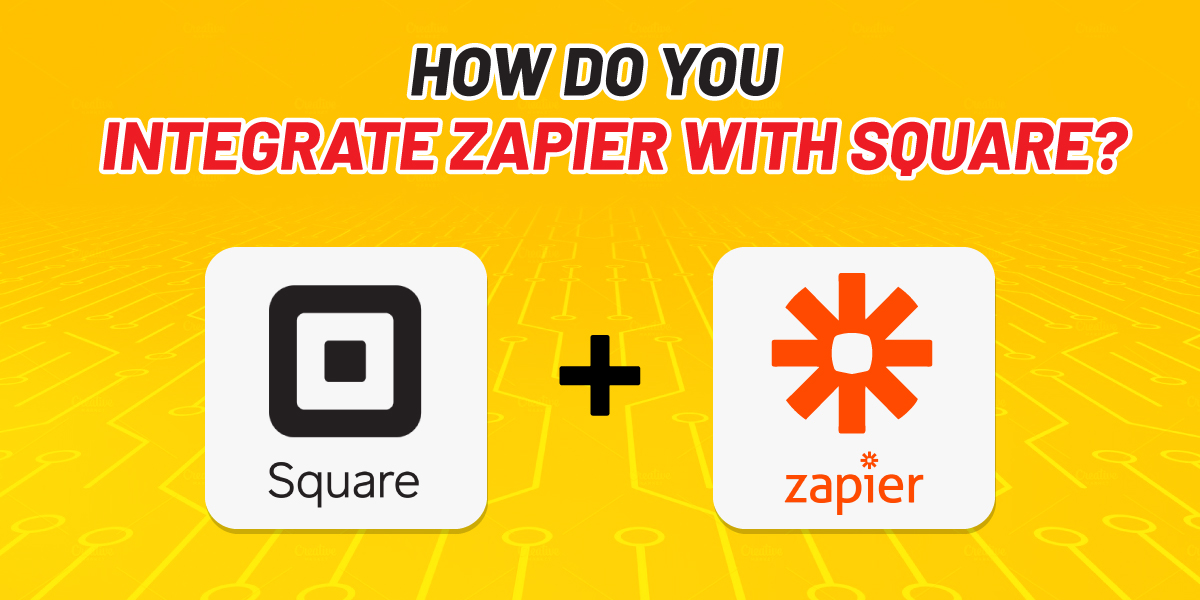 How Do You Integrate Zapier with Square?
Last updated on September 23rd, 2021 at 12:12 pm
Started as a weekend project, Zapier is now leading the world of automation with over $5 billion worth. From an industry beginner to the big fishes, all are in awe of the amazing automation abilities of Zapier. Gladly, Zapier never disappoints its users and keeps on inventing new ways to leverage their productivity. Recently, this automation giant announced Square integration and gave its users one more reason to celebrate.
With this brand new integration, people can now enjoy automatically add customers to CRM contacts, log new Square transactions without any errors, and send particular Square transactions to your new transactions. It's just the tip of the iceberg. This is a whole new world of possibilities that you can discover after integrating Zapier with Square.
In this post, we are going to unfold every bit of secret that one needs to know for achieving successful Zapier integration with Square.
How Do You Integrate Zapier with Square?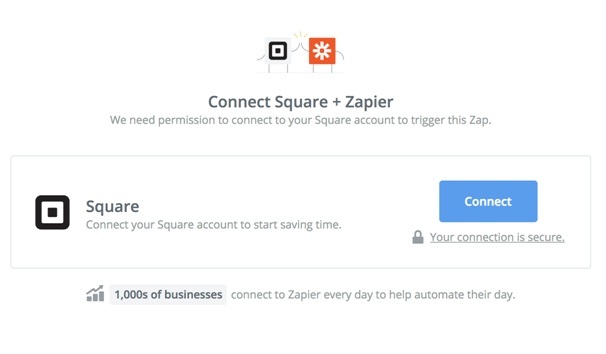 Step 1 – To make this happen, one has to create a Square Zap. For this, you need to complete the sign-up with Zapier, if you haven't done it already.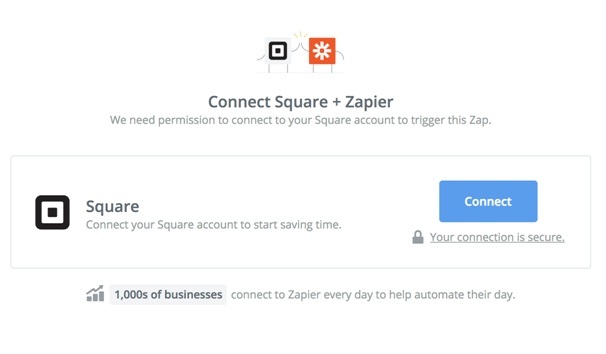 Step 2 – Provide the Square account details and sign in completely.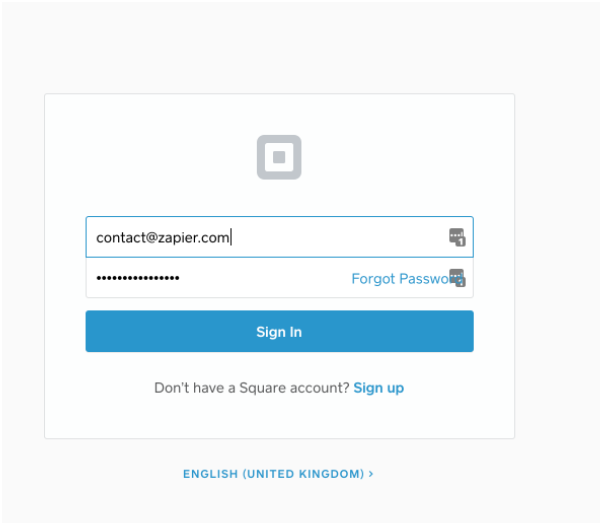 Step 3 – Click on "Continue" and Zapier is integrated with Square.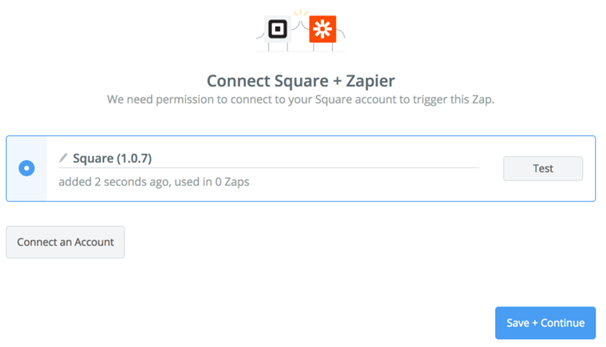 In these simple steps, Zapier, along with Square, will be at your service and you're all set to unleash functionalities and capabilities that were never imagined before.
How Zapier + Square Works Together?
Completing the Zapier integration with Square is not the only thing that you need to know. One should be aware of how these two get along with each other to help you out.
Here is how it will help:
Authenticate the Zapier+ Square by following the said verification method.
Select one of the app, which you want to be automated, as a trigger to start the automation. For instance, if you want to get customer data from Zoho CRM then select it from the given list.
Select the resulting action that you want Square to do with that data. For instance, you want to notify the team each time a new customer, added in CRM, makes a payment.
Select the data which you want to send from CRM to Square.
Rest will be handled by them.
Get Your Facts Straight About Zapier and Square
Now's that you're aware of the process to bring these two powerful tools together, let's brush up on your knowledge about Zapier and Square!
Zapier is a strategically designed online platform used for the automation of workflows by bringing all the apps and services that you use on a centralized platform. It is a plug-and-play tool that one can use to automate repetitive tasks without getting into the troubles of integrating the apps and solutions on your own. It basically acts as a bridge between the actions done; tools used and expected outcomes to ensure timely service delivery.
To enjoy automated workflow, one has to create a Zap. It is an automated workflow command featuring a trigger and related one or more actions. After creating Zap, triggered by a certain act, related actions will occur automatically.
For those Zaps, triggers, and actions are not getting into the head, Zaps are the workflows that Zapier uses to connect the targeted app to automate the repetitive task.
Trigger refers to an event whose occurrence initiates the Zap and action is the result that Zap delivers after performing as per the trigger.
Those who have no sound coding knowledge can also use Zapier to integrate with other apps as there are already tons of pre-made Zap templates for you.
It's shocking but true that around 3,000+ apps can be integrated with Zapier just to make things easier, quicker, and better for you. Square is amongst those 3,000+ apps that work in conjuncture with Zapier.
There is a 14-free trial offered. During the trial, one is allowed to use Zapier in its full swing.
So, if there are any worries and qualms about giving Zapier a chance then this free trial will clear all of them. The trial is applicable to all the plans.
For limited functionalities, one can go for its free version which can handle 100 tasks per month.
If you're impressed with its performance are convinced to put your money, $19.99 is the minimum investment that one has to make.
Square is basically an open-source point-of-sale system designed for all sorts of businesses. Using this tool, one can empower the payment processing aspect as it makes multiple payment systems, inventory tracking, real-world analysis, customized invoicing, and various other related tasks possible.
Without demanding any coding work, Zapier lets you enjoy immediate integration with Square. For the convenience of its customers, Zapier goes the extra mile and offers some of the pre-made Square integrations.
Why Consider Integrating Zapier With Square?
It's obvious to think why the world is going ga-ga about this combination. Well, the craze for Zapier and Square integration is not without any reason. Here is what one will experience or enjoy after bringing these two tools together:
Streamlined operations at every front
When Zapier integrates with Square, it's evident that payment processing will touch the highest level of perfection and efficacy. Users will be able to send automated and highly personalized emails or SMS messages to prospective and new clients.
There won't be any hard work to migrate or track the new clients, new form submitters, and new calendar invitees in the CRM and update their details in Square. Zapier will do it for you. All these new customer data will be updated in Square as customers.
Huge saving of time and efforts
The kind of automation in payment processing one will experience will have a direct impact on the productivity of the team. After the automation of menial tasks, the team will be able to perform more tasks in less time. Having such pro-activated work delivery will empower businesses to achieve organizational goals effectively and surely.
When a huge amount of work is automated, there is no need to own a huge workforce. Businesses can operate with less manpower without compromising on the quality of the work.
The payment process is a tedious job and leaves no scope of errors as a mere error in billing can end up with tons of goof-ups at various levels. There is too much manual editing or monitoring involved as well.
When a business chose to integrate Zapier with Square, it basically made a step to fewer errors. Zapier will automate every menial task and will keep human involvement as little as possible.
When high-end AI is bearing the responsibility of converting the currency, generating the recipients, updating the credit card details, and various other crucial payment processing tasks, errors will occur less.
Use Square in its best capabilities
Zapier has done a great job to empower Square by offering a whole set of pre-made Square integration, out of the few have mentioned above. In total, there are more than 1,500+ apps already integrated with Square for your convenience. AWeber, Thryv, and MailChimp are few notable names to be taken.
With such an extensive integration network, it's easy to use Square in unimagined ways. This also means that you can connect Square with almost every possible and viable app.
The Key to Success
By now, it's clear that Zapier and Square together can create wonders and reap multiple benefits. We learned about the steps as well. While things seem easy to accomplish, there are some hidden caveats.
For instance, migrating data, if adoption is done the first time, can be a daunting job. Data management is a huge challenge for users. This is why it's wise to hire a skilled Zapier integration expert. Zapier offers great support itself. You can either go with what Zapier recommends or outsource other independent ones as well.
Regardless of the type of expert chosen, it's important that the integration is done as per your organizational needs.
The Final Say
If empowered and automated payment processing is what you aim for, try to integrate Zapier with Square. These two, when used in combination with each other, can leverage the team's productivity in no time.
However, success in this step depends only if integration is done perfectly. There is a whole lot of help & support on the Zapier website. One can always hire a certified Zapier integration experts from 24x7wpsupport to maintain the quality standard in the integration.