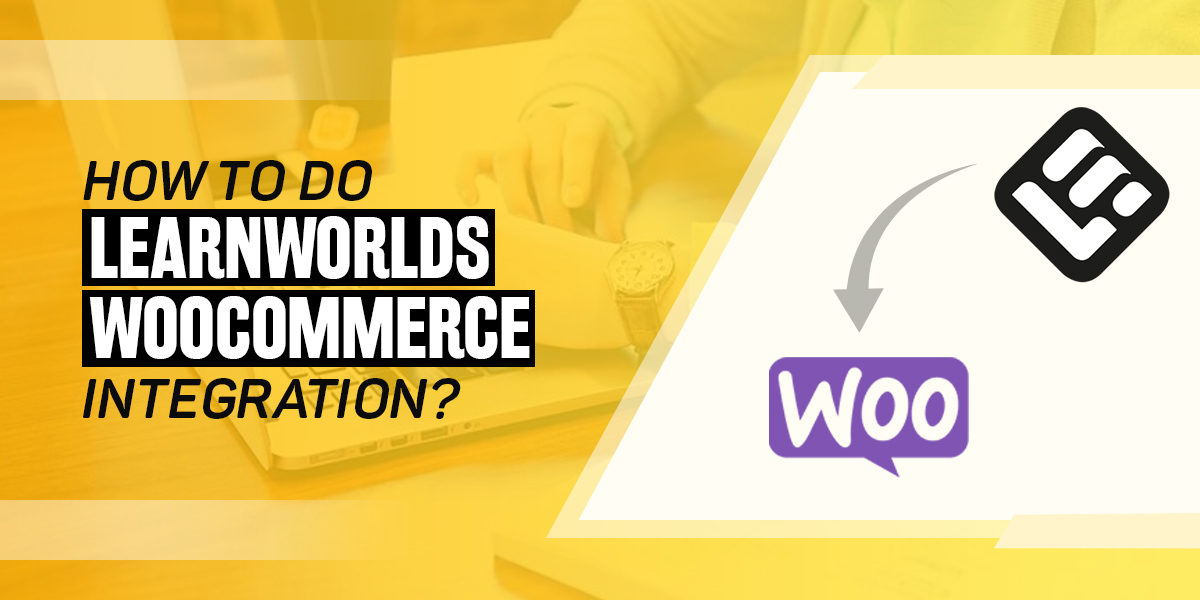 How to do LearnWorlds WooCommerce integration?
Perhaps the most effective way to develop an undeniable Virtual Learning business is to develop and sell courses online. LearnWorlds takes the lead in this because of some extravagant features.
It permits you to configure courses for different types of subjects cautiously. Nonetheless, to showcase these courses and begin with developing the student community, you'll require a powerful website.
Your website must give a powerful message to engage and attract the students who are looking for desired courses. This is the place where WooCommerce can come to your guide. Hence, developing a LearnWorlds WooCommerce integration makes sense.
In this post, you will comprehend to set up the LearnWorlds WooCommerce integration. Here, you will likewise acquire a top to bottom comprehension of both these platforms and the elements they offer. You will also get to know how LearnWorlds WooCommerce Integration can be advantageous for your business.
What is LearnWorld?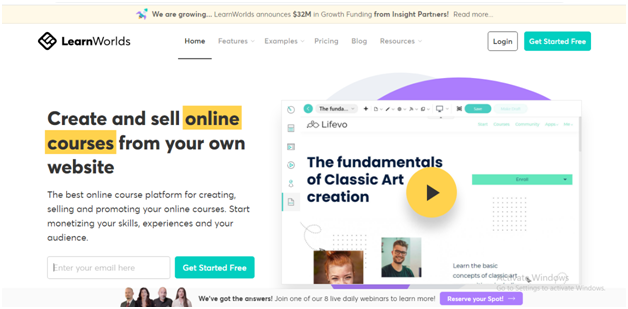 LearnWorlds is the Learning Management System module of WordPress. This plugin permits you to manage teachers and courses in one place. You can develop an online community that allows the user to create his/ her account and communicate on the system.

It allows you to communicate with the system and develop an account. You can build a private team from where you can access only specific information.
LearnWorlds is a lightweight yet powerful, customizable cloud-based LMS. It has all the capabilities of eCommerce.
You can term it as an all-in-one solution tool that is ideal for any course developer (author) or business. Hence, the best tool for school owners.
Any institution/college or business-oriented learning system can help their students with class lectures and video tutorials. There are various features within LearnWorld's course that will help students to keep a track of their development/ lessons.
How can you craft learning experiences with LearnWorlds?
Effective and engaging training
You can easily engage the students with interactive books, eBooks, surveys, etc. The users will get assessments and will be given certificates after completion of courses.
Flexible course experience
One can create aesthetic themes for the course players. You can also set flexible or curated pathways for private, paid, or free drip-fed
You can nurture the community and build long-lasting relationships with the social-first school of training.
Interactive video learning
You can convert the videos effortlessly into exceptional experiences. With LearnWorlds, you can automatically extract tables of contents, quizzes, and transcripts.
How can you increase your ROI and create profitable funnels for marketing with LearnWorlds?
Sell Memberships, bundles, and courses
LearnWorlds is a powerful search engine. It has advanced options of pricing for all types of digital products. You can optimize for selling courses online and capture maximum leads.
Cross-sell and Upsell with payment, coupons, and promotions plans
You can cross-sell and Upsell with highly converting sales pages and irresistible offers. One can even create customizable checkout experiences.
Best platform for White Label course
You can imprint the identity of your brand and create your own domain name. With LearnWorlds, you can have full control over the experience of your clients.
Connect the complete the marketing stack smoothly
LearnWorlds can assist you to integrate with the best tools. Hence, most course sellers go for LearnWorlds WooCommerce Integration.
Key Features of LearnWorlds
Contemporaries experiences of Learning: LearnWorlds has a cutting-edge UI. It is convenient and simple for the end-users.
Focus Mode: It aims to streamline the learning experience of the users and eliminate distractions. This results in higher completion and learning retention rates.
Astute Course Creator: The Dashboard of the Admin has a course builder page with simple drag-and-drop. This allows you to develop content for the multi-faceted course. You can divide it into quizzes, categories, quizzes, and categories.
Schedules of Lessons: Suppose you have doubts that your users may skip or take a longer time to skip the content. In this case, you set a time limit for every lesson. This will keep students your students from jumping ahead.
Use of Dynamic Forums: A powerful forum can be made for a course. The users who are registered can communicate and participate with other participants of the course. You can confine a participant to just the course he is taking.
What is WooCommerce?
It is the best eCommerce plugin. This platform permits organizations to rapidly build an eCommerce site to make online sales. It is profoundly adaptable and fulfills all standard guidelines of an eCommerce site.
The SEO of WordPress allows the users of WooCommerce to perform great in search results. It has an undeniable degree of extensibility because of extensions and plugins.
WooCommerce plugins simplify things to incorporate features. This includes Dynamic Pricing, Membership Models, Subscriptions, etc.
WooCommerce likewise gives a set of services. This will assist the businesses to process Technical Assistance, Payments, and Shipping.
Key Features of WooCommerce
Fueled by Faith: This platform is based on WordPress. This software powers over 34% of the Internet.
Matter of the Heart: WooCommerce consistently incorporates content and commerce. You will be selling your products on the largest and most prominent Content Management System.
Everything in One Location: WooCommerce is intended to be lightweight. It permits you to add the features you really want. It is designed to function with the most cherished WordPress plugins. It permits you to keep the features you love already.
Sell anything: You can sell anything from WooCommerce. Right from content to digital downloads and physical products, you can manage everything. You can even set appointments through the WooCommerce platforms.
Insignificant Restrictions: You can customize anything in WooCommerce. This implies you can change and modify anything. You can even acknowledge a limitless number of order requests.
Benefits of LearnWorlds Woocommerce integration
There are plenty of reasons why people love to do LearnWorlds Woocommerce integration. The main reason is due to the SSO plugin of WordPress. It allows you to improvise the experience of the users.
This plugin also eliminates the requirements to create a new account. Hence, you do not have to re-enter the email and passwords. In short, you do not have to go line by line to complete the credentials in WordPress and LearnWorlds.
With LearnWorlds Woocommerce integration, the students need not update their credentials every time separately. So, whenever they update their credentials in WordPress, it will update automatically in LearnsWorld as well.
The SSO plugin lends great support to WooCommerce. So, when you sell the courses online via WooCommerce, LearnWorlds will take care of the course delivery.
This plugin is an excellent source for the creators of course. The combination (LearnWorlds Woocommerce integration) gives you a great opportunity to manage things from one area.
Before understanding the process of LearnWorlds Woocommerce integration, let us know about SSO.
What is a Single-Sign-On System?
SSO is the method for authentication. It lets the users use their email addresses and passwords to sign into multiple platforms. The login systems are connected to various platforms. Hence, one can access different platforms from one set of credentials.
You do not have to be tech-savvy when working with Single-Sign-On System. You just need to do the installation and configuration of the plugin. Hence, the students can log in to both platforms easily. With LearnWorlds WooCommerce integration, they do not need two credential sets.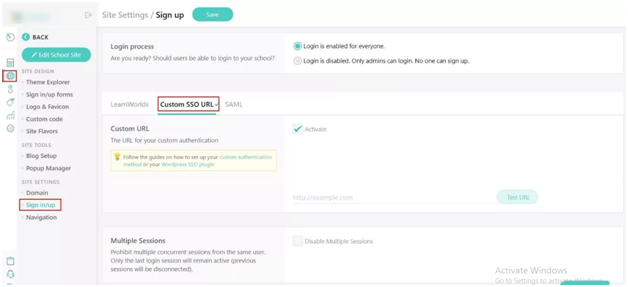 Process for LearnWorlds WooCommerce integration
It is very easy to do LearnWorlds WooCommerce integration. But you will require an API code for integrating LearnWorlds with WooCommerce.
Download the plugin of WordPress. For this click Plugins and search for Installed Plugins. Next, you need to tap the button Activate.
Before integrating LearnWorlds, get in touch with the customer support team of LearnWorld. They will provide you with credentials. This will assist to do the configuration of your school with the SSO system.
The next step is to do the configuration of your website for the plugin after you get all the credentials. For this check the LearnWorlds Settings. Click LearnWorlds SSO and complete all the credentials.
You need to follow all the prompts. Enter the widget or shortcode that will assist SSO in signup to your WordPress account.
By doing this, you will do LearnWorlds WooCommerce integration successfully.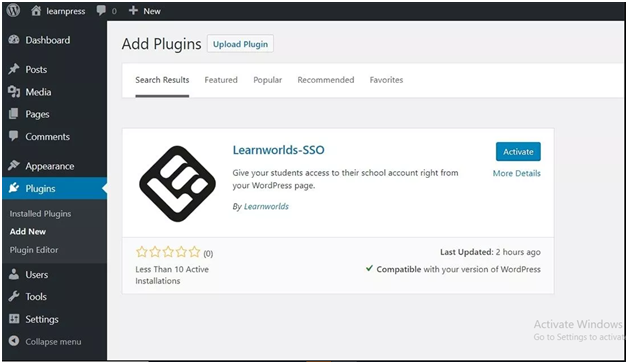 In conclusion!!
There are numerous benefits of living in the digital age. You no longer have to have experience in writing extensive codes for LearnWorlds WooCommerce integration.
Plugins are the best way for people who are not tech-savvy. It is vital to use the WordPress Single-Sign-On System system for developing a positive user experience.
If you are planning to offer a delightful digital experience to your users hire 24×7 WP Support. We employ advanced technologies to solve complex business requirements such as fixing errors. Our dedicated team of WordPress experts uses cut-edge frameworks and technologies to deploy and develop quality products.