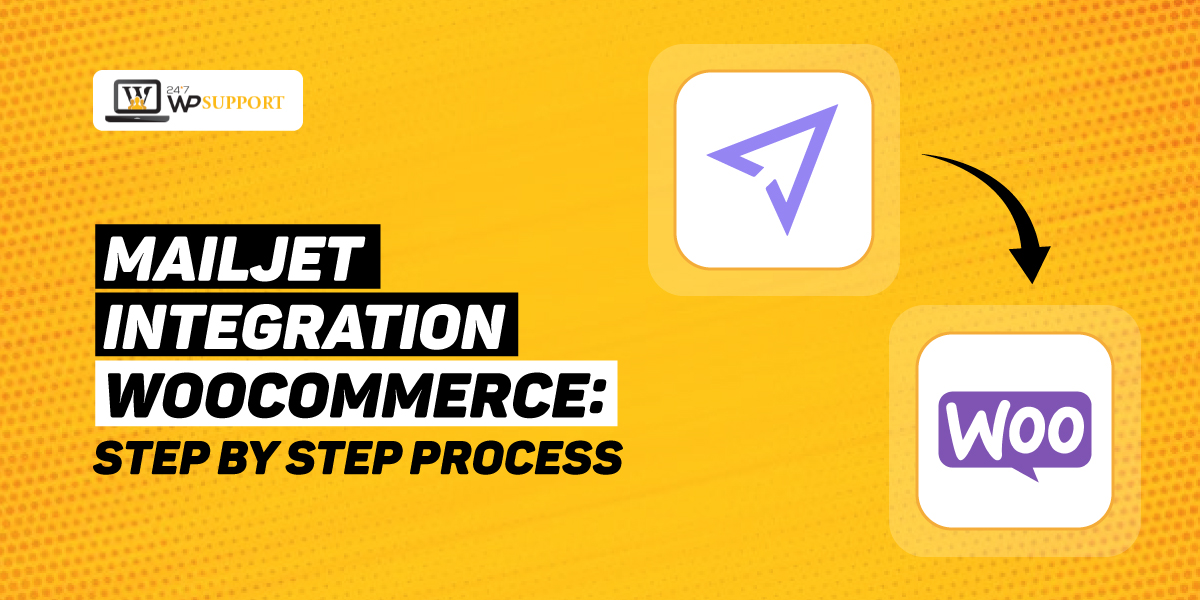 Mailjet integration WooCommerce: Step by step process
WordPress influences 20% of sites that exist currently. If you are a first-time Mailjet user, then you need to understand why email marketing is the lifeline for any website.
Mailjet is upgrading and innovating its services that suit your enterprise requirements. They have developed native plugins that can seamlessly integrate with WordPress. It assists you to relish the services in the dashboard of WordPress. It eliminates all the urge to jump from one platform to another.
A brief history regarding Mailjet
Mailjet is a leading email marketing tool. It was established in the year 2010. This platform is a cloud-based email tracking and email delivery system.
Julien Tartarin and Wilfried Durand are the masterminds behind Mailjet. Mailjet incorporates tools that ensure email deliverability. It includes tracking and designing emails, managing the reputation of senders, etc.
This platform professes to be GDPR consistent. Hence, you can integrate this with different types of CMSs and platforms.
In the year 2011, the organization raised €2.5 million from Alven Capital. In 2014, it raised €2.2 million in addition through eFounders. They have established new offices in Berlin, London, and New York.
Small brief about WooCommerce
WooCommerce is an extended version of WordPress. As per the stats, this plugin has helped many entrepreneurs to earn great RoI.
Features of Mailjet integration WooCommerce
You can manage and create all your transactional as well as marketing email campaigns. This you can do from the admin panel of WordPress for Mailjet integration WooCommerce.
Customize and build a subscription widget. This assists your site visitors to subscribe to the newsletter.
You can synchronize the contacts of your WordPress into separate email lists of Mailjet. With continuous synchronization, you never need to reconsider managing the contacts again.
Utilize a simplified email manager or HTML builder to make engaging and alluring emails. This you can manage straightforwardly from the Admin panel of WordPress.
You can land into the inboxes of your subscribers with routing infrastructure and global deliverability.
You can access statistics in real-time regarding your campaigns. It will display the average time the user spent on your campaign, locations, opens, and clocks. Mailjet integration WooCommerce will also help you to identify the efficiency of your email.
You can build on the "user role". Hence, you can target and filter the marketing campaigns to the exact groups. You can even subscribe to the comment authors in a selected contact list of Mailjet Contact. It offers the second channel to get more subscribers.
You can tackle the contact lists. Hence, you do not need to worry about the regulations of global data privacy. Mailjet is GDPR compliant. This means you can be assured regarding the optimal level of data privacy of email.
What benefits can you achieve while doing Mailjet integration WooCommerce?
This esteemed Plugin permits you to:-
1. Add Contact Forms for your website
Each website requires a contact form to compile emails. With Mailjet, you can customize and build your forms. Rather, it has made the process easier. When you create your forms, add the subscription widget to any page or post employing shortcode.
Now, if you face any issues, then you can get assistance from the shortcode support.
2. Interface the Mailjet to the WooCommerce Store
Mailjet can integrate well with WordPress and WooCommerce stores. Simply go to the settings of the Mailjet modules for Mailjet integration WooCommerce. This will empower the WooCommerce integration. The interface of Mailjet permits you to collect emails from your clients. This step is necessary for the development of your web-based store.
3. Automated Contact Synchronization
You can build Mailjet in four different ways. They are:-
At the point when somebody subscribes or sends remarks to the list.
At the point when somebody fills in the contact form.
Furthermore when you take part with a lead magnet.
Whatever way your client adopts to come to your list. Mailjet will segment and synchronize your clients automatically. Hence, you can send your targeted emails to your potential clients.
A step-by-step process for Mailjet integration WooCommerce
1. Firstly, you need to log in to WordPress for Mailjet integration WooCommerce. Make sure to log in from the Administrator Profile. Then tap the button"Plugins" and click "Add New."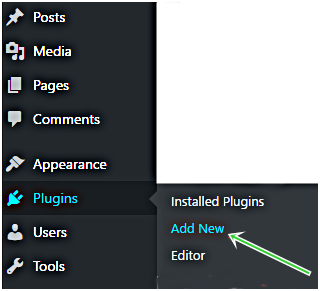 2. Search and do the installation of the marketing plugin. This must be installed for each Mailjet Email Newsletter.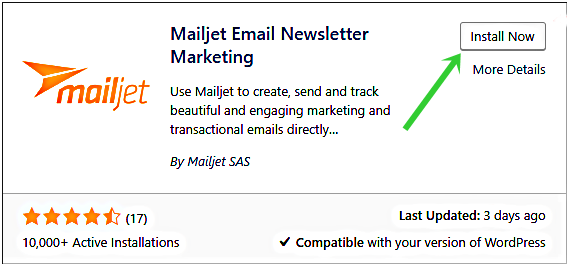 Then click the button, "Activate".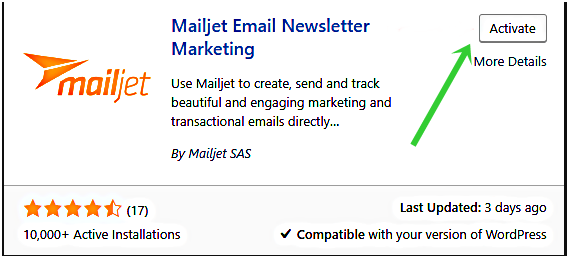 3. Next, you need to set up an account. To do this, tap "Setup account" for Mailjet integration WooCommerce.

4. Click on the option "Mailjet."
Visit "Mailjet settings" and click "API key." Next, you need to add the "Secret key."
Tap "Connect" for Mailjet integration WooCommerce. It will help you to make a connection with your existing Mailjet account.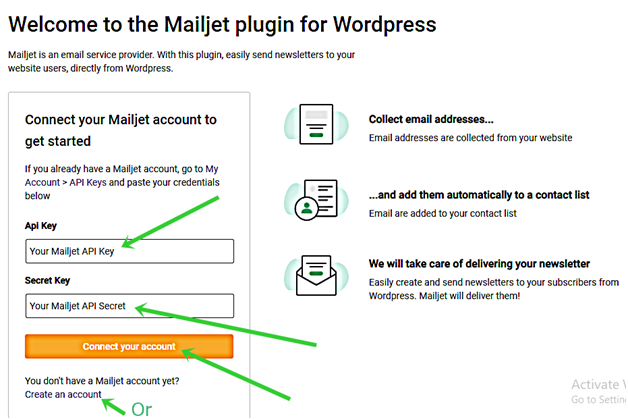 5. Click "Connect your account". In the next step, you can start to synchronize your Mailjet email list with WordPress users.
On the menu of drop-down, pick the email list that you wish for synchronization.
If you do not find any, tap "Create a new list". This you can figure out under the menu. You can build a new as well as name the list as per your wish.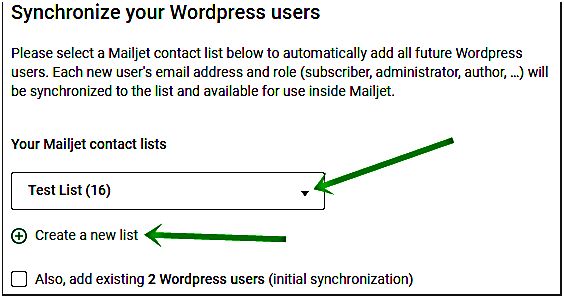 6. Check the checkbox for Mailjet integration WooCommerce. Click"Create a new list". Here you can add your Users. You need to go for"Apply and Continue."

7. Next, go to the settings of the Mailjet plugin. Here, under the field "Configure WordPress email sending" tap "Configure".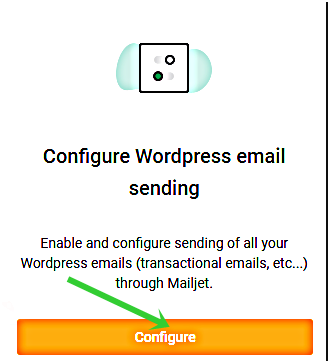 Under the section "Update settings" tap "Settings".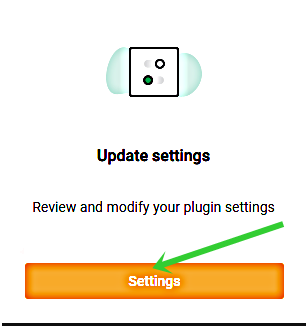 8. Visit "Sending Settings". Make sure to check the "Enable Sending through Mailjet." Using Mailjet SMTP relay one can send emails. This step will make sure that you can track the activities in real-time and give world-class deliverability.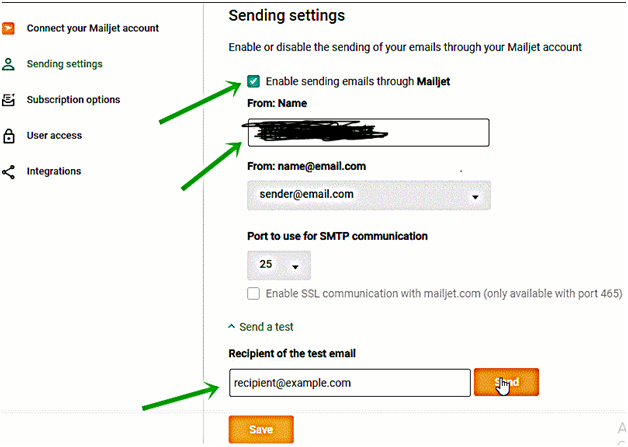 Make sure to add the test mail. It will assist you to test if the settings have been properly configured.
9. Visit "Subscription settings". Ensure to tick all the boxes that are aligned as per your goals.
Visit "User access" for Mailjet integration WooCommerce. Here, you need to choose and give access to the plugin. Tap "Save."
10. Go to "Integrations" and click the following boxes:-
"Display 'Subscribe to our newsletter'
"Add subscribers to this list."
"Enable WooCommerce Integration"
Note:- This option will work for those who have a WooCommerce/ WordPress store.

In the new list, you can add the people.
In a conclusion,
Mailjet integrations WooCommerce will build up the efficiency of your email campaigns.
Facing trouble integrating these two platforms? What are you waiting for? Hire us today!!
24×7 WP Support is an innovative WordPress web designing and development company. We provide exceptional WordPress support for valuable clients. Our team has experienced and certified WordPress developers. They can proficiently tackle all errors and give you the best assistance.