Email Marketing and Sales Integrations for Empowering your WooCommerce Store
Last updated on August 10th, 2021 at 01:19 pm
Having an eCommerce store is definitely an excellent idea to start your own business. With tools such as WooCommerce, setting up and establishing the store isn't a tough task. To top it all, tools such as CRM, or the accounting packages further enhance the functionality of the WooCommerce store, right.
Now, considering that you have integrated all these tools to improve your online store, you would have tons of customer's data at your fingertips which can be used to direct marketing methods. When we talk about online stores, we discuss consumers and when they come into the picture, it is important that store managers undertake all possible measures to target users, pitch marketing mails and further attract users to close a deal.
While there have been significant ways to connect with users through email marketing tools, finding one for you is a bit cumbersome. Since, you already have a fully functional online website, one with CRM and other third-party tools, the right choice of email marketing software would not only optimize the process but also automate it. For organizations that have decent traffic and significant subscriber count, embedding email marketing tools to attract customers is the best way to increase their sales and etch higher revenue.
If you aren't sure which one would serve your purpose best, this article will shed some light on the top 5 email marketing tools for a WooCommerce store.
Top 5 Email Marketing Tools for WooCommerce
1. WooCommerce Mailchimp Integration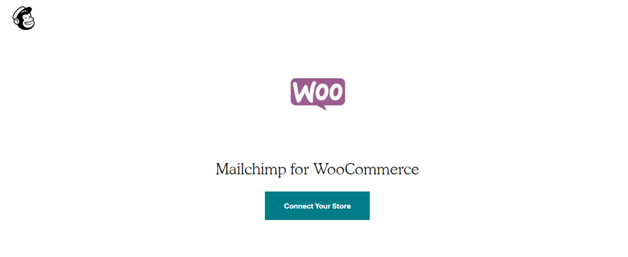 Running an online store, you would always feel the need to send product campaigns or targeted emails to your potential users. Doing it manually might sound a cheap affair but not when you have hundreds of active users.
Here is when you need to integrate marketing tools and what could be better than to integrate Mailchimp with WooCommerce.
With more than 16 million active users of Mailchimp, WooCommerce Mailchimp integration for your online store would be the best fit. Marketing campaigns as tailored by the tool is such that it induces a customer-driven approach and create an atmosphere where users are tempted to engage with your brand.
With WooCommerce Mailchimp integration, all of the data of your customer along with their purchase history is automatically synchronized on the platform. This boots the personalization of emails as generated and targeted towards the users. When you integrate WooCommerce with Mailchimp, the process of sending targeted campaigns is improved. These campaigns target the sales, send recommended products, notify on abandoned carts and offer deals and discounts to attract customers' attention and convince them to visit the store.
Features:
Automated synchronization of data with the platform.
WooCommerce Integration with Mailchimp tracks customer purchases and segment them into groups for better marketing
Marketers Integrate Mailchimp with WooCommerce to pitch recommendations on products similar to the ones purchased by the user.
Visual representation of the marketing performance for analysis
Inbuilt popup forms to transform visitors to subscribers.
2. Sendgrid WooCommerce Integration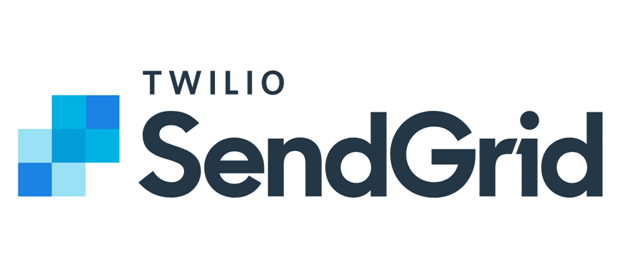 Ok, so you might have been influenced by the features of Mailchimp, but it isn't the only email marketing tools that you can integrate within your WooCommerce store. One similar to the WooCommerce integration with Mailchimp is the sendgrid WooCommerce integration. If you are tired of maintaining logs of your customer's data, then this cloud-based email marketing tool would be the perfect one for you. Sendgrid is a robust and reliable email marketing tool that helps online store leaders to cut down the cost incurred in managing the email system of users.
The sendgrid WooCommerce integration comes along with flexible APIs that can ease the task of scaling business operations through customized email marketing. An SMTP is used to replace the default mailing system with that of sendgrid and pitch emails through sendgrid on the go. Also functioning as the analytics tools, the integration paves way for better campaigns, one that is customer-oriented and feature-specific. Once the sendgrid plugin is installed and activated, all of the customer's data is synchronized on the mailing platform to analyze and send emails. The integration allows store managers to pitch emails either globally or on a per email basis. Further, the emails could either be sent to a group of users or to each one by one.
Features
Automate synchronization of contacts and customers' purchase history.
Pitch customized mails to users, targeting specific products.
Embed technologies to boost up the process of email marketing.
3. Hubspot WooCommerce Integration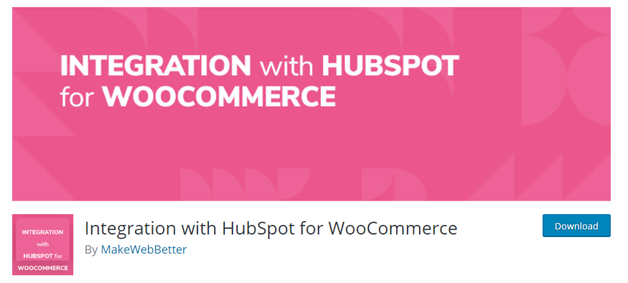 Add more automation to your marketing and sales with WooCommerce HubSpot integration. The certified premier integration partner of HubSpot helps in seamless HubSpot WooCommerce integration. Once you integrate your WooCommerce store with the HubSpot email marketing tool, you can easily transfer all the data stored within the WooCommerce store as the customer's basic details, coupons, orders, information about the abandoned carts, etc to the HubSpot portal. The WooCommerce HubSpot integration enables the store managers to send personalized emails and for free.
In case, you want additional features along with the basic one, you can always upgrade and opt for treatment HubSpot WooCommerce integration pro. There are different plans that come up with different features and functionality. On the basis of the chosen plan, you can create a dedicated marketing channel where customers are segmented and the regular ones fall in the smart list.
Also, the HubSpot WooCommerce integration pro offers creating personalized emails with deals on every offer for the smart list customers. WooCommerce HubSpot integration is one of the best email marketing tool integration. The pro version encompasses synchronizing more than 70 contacts with a smart list of more than 20 customers. It also embeds ROI tracking and RFM (recency, frequency and monetary) segmentation for better analysis and marketing.
Features
Synchronization of customers' data in real-time.
Customer-based RFM segmentation.
Premapped and prebuilt fields for improved workflow.
WooCommerce Hubspot integration is both fast and reliable.
4. WooCommerce Salesforce Integration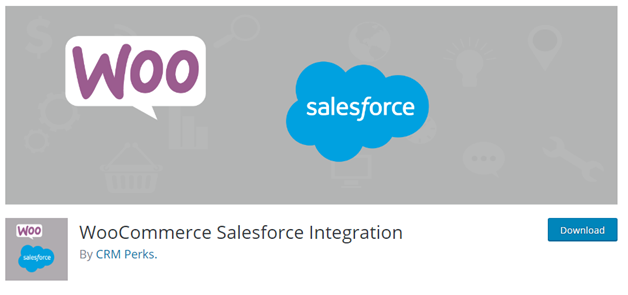 Pitching emails and tracking sales, done with the manual way? Well, the WooCommerce Salesforce integration might be something you should do. The WordPress WooCommerce Salesforce connector works as an extension that you can add within your WooCommerce store and benefit by leveraging the features of Salesforce CRM.
When we talk about eCommerce sales, customer service is something that you should lay focus upon. Without a customer, a business cannot stand. And to attract customers, you need to have something that we call as Salesforce CRM.
Synchronization of Salesforce with the woo-commerce store embeds a whole new image to the idea of B2B and B2C sales and marketing. Following the service-first approach, WooCommerce Salesforce integration is tailored to enhance the sale of the WooCommerce store through real-time data integration, stock and inventory management, and improved customer services.
Using the WooCommerce Salesforce connector, you can synchronize all of the customer's data within the Salesforce platform. Generating leads has never been easy. With the all-new WooCommerce Salesforce integration, the store managers now have a better view of the products, stock, and purchases made by the user. Using Salesforce marketing solutions, marketers can pitch customized emails to potential customers and enhance the likelihood of their engagement.
Features
Real-time data synchronization
Automated Inventory and stock management
Generate leads through data analytics
Plan and create customer-specific email marketing campaigns.
5. Drip WooCommerce Integration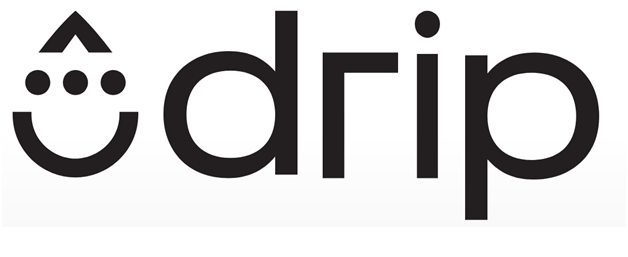 Another marketing tool that tops the charts is drip. Also referred to as the CRM or the eCommerce marketing tool, drip enables the store managers to have better hold on their in-store happenings. Drip WooCommerce integration streamlines the task of store management. The software has distinctive in-built tools that help in tracking the conversion rate, provide details on the carts that have been abandoned, the customer's lifetime value and the performance of sales.
Further, drip WooCommerce integration connects the WooCommerce store with the email marketing account of drip. Once a user subscribes to these, he/she is entitled to receive all kinds of emails. After every sale made from the account, the drip takes further actions in the form of goal conversion, then an event is recorded stating the purchase made by the customer, then the lifetime value of the user gets updated and finally, the products as purchased by the customer is marked so as to customize the marketing plans in a way that better address to the needs and preferences of the customer.
In addition to the above, drip WooCommerce integration highlights which subscribers are potential users so that the future marketing campaigns can be tailored keeping in mind the preferences of the customer.
Features:
Easy to use
Tracks conversion
Pitches automated emails
Track lifetime value of customers
Data on drip is automatically updated on purchases made in WooCommerce.
The Final Word
So, you see these were the top five email marketing and sales integration for your WooCommerce store. While each has its own spec of features and benefits, what suits you is based on your store, the overall traffic, and the underlying requirements. In case, budget is not an issue, you can always invest in the HubSpot WooCommerce integration pro as it has more than features than any other in the list. However, the choice is yours; make it wisely.