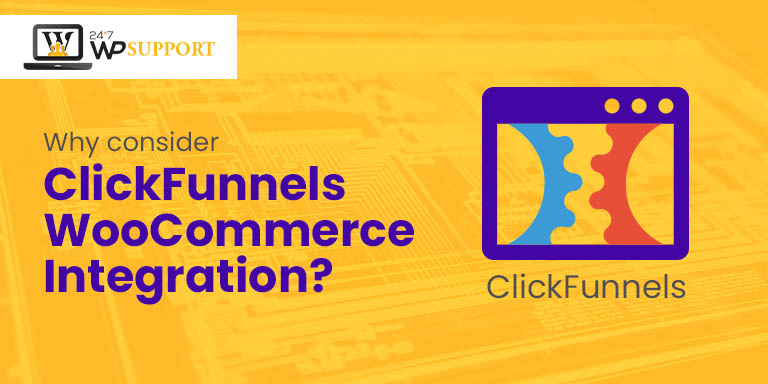 Why consider ClickFunnels WooCommerce Integration?
ClickFunnels was introduced by Russell Brunson and his group in 2014. It is the best application that helps to construct a sales funnel. You can easily manage things with Marketing Funnels such as:-
Membership sites
Webinars
Squeeze Pages
Landing Pages
ClickFunnels is the simplest and easiest way that can help you to make marketing & high-converting sales funnels. Hence, you can exclusively convert your potential clients with ClickFunnels WooCommerce integration. You can do email integrations, landing pages, client invoices, etc.
Before getting to know about ClickFunnels Woocommerce Integration let's know what Sales Funnel is.
What is a Sales Funnel?
Sales funnels, otherwise known as marketing funnels are consecutive steps of the sequence. You can build your feasible prospects into purchasers.
There are different types of actions the moment a client enters the funnel. The journey of the customer is broken down into smaller sized steps. Using it, a small business can efficiently provide offers to its target audience.
Following are the strategic funnel will cover the following:-
Unqualified leads visiting your website for the first time
Offering rewards, and values, & collecting their emails.
Giving relevant offers as soon as you get your lead's emails
Leads convert as your clients
Connecting and establishing more communication via email and offering more value.
Finally selling more
Why ClickFunnels WooCommerce integration?
ClickFunnels WooCommerce integration can help you to construct highly-transforming sales funnels for your online store.
Features of ClickFunnels WooCommerce integration
Funnel template blueprints
It has got you covered if you have not created or tried a sales funnel before. You get around 22 funnel forms and these are all tried & tested by Russell and his team. They attained good results with it.
Funnel forms are categorized into the following classes:-
Event
Sales Page
Lead Capture
Membership, and many more.
Each Funnel Forms class has its paid templates and free templates. Great support for people with no design skills. With it, you will have professional and consistent funnel pages within minutes.
Excellent Visual Drag & Drop Editor
ClickFunnels WooCommerce integration allows you to build forms with amazing page templates and funnels. You can easily construct each page in your own vibe by integrating ClickFunnels with WooCommerce.
You can drag all the elements using your mouse and place them the way you want.
You can edit the text elements inline and also modify the properties of the elements using the flying-out sidebar. You can manage this all with no programming skills.
Exceptional Page Elements selection
Widgets or Elements play a key role in flexibly designing pages the way you wish. It offers plenty of range to use.
You will get all sorts of basic elements including Input forms, Buttons, Headlines, Text, etc.
You also get the before of using advanced elements with it:-
Custom HTML
FAQ Blocks
Progress Bars
Pricing Tables
SMS Signup
Facebook comments
Surveys
Countdown Timers
Apart from it, you get Shipping/ Order form elements and Membership elements for order & membership pages.
Since there are many elements available, you can modify properties like fonts, margins, background colors, etc.
You can build web pages in the quickest way employing elements and templates with ClickFunnels WooCommerce integration. You get a splendid editor that is easy to use. You just have to work on the appearance as per your project requirements, change the text, and drag and drop various components on the page.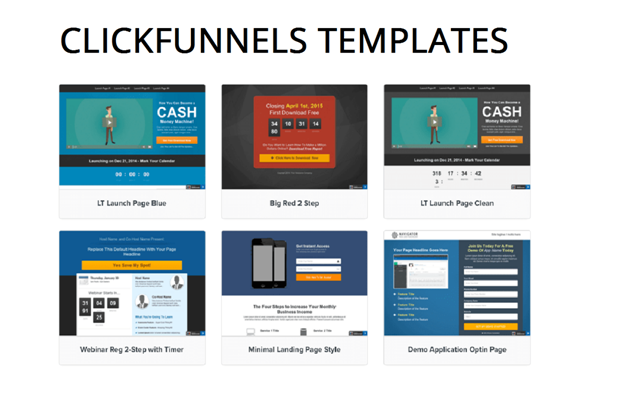 You get plenty of templates with ClickFunnels WooCommerce integration. They are:-
Option Pages
Presell Pages
Sales Pages
Thank You Pages
OTOs
Webinar Pages
Order Forms
Affiliate Pages
Subscription Pages
You can customize the pre-done pages.
Email automation software
ClickFunnels WooCommerce integration comes with a splendid software names Actionetics. With this software, you can manage extravagant things like creating emails, scheduling emails, etc. It covers SMS advertising as well as messenger advertising. It manages automation to the very next level.
You can gather all information regarding the billing on your sales web pages from the clients through ClickFunnels WooCommerce integration.
Your clients do not have to leave your website. Marketing is made simpler for businesses with ClickFunnels WooCommerce integration.
Advantages of ClickFunnels WooCommerce integration
Create funnels easily and quickly.
Keep a well-organized business with an All-in-one system.
Split conversion tracking and split testing of the customers
Enclosed with best email autoresponders
ClickFunnels Vs Other Competitors
ClickFunnels vs Leadpages
Leadpages was considered the best option before ClickFunnels WooCommerce integration.
Leadpages is a software app that captures the lead. But there are restrictions for Leadpages layout modification. On the other hand, you can do the customization in ClickFunnels WooCommerce integration.
ClickFunnels vs Infusionsoft
Infusionsoft is completely a CRM system where you can manage the complete data source of your consumer. It is expensive in comparison to ClickFunnels with few functionalities.
An extravagant WooCommerce support team can help you to integrate ClickFunnels with WooCommerce without any trouble. There are chances of getting complex errors. So, consider hiring a good team.