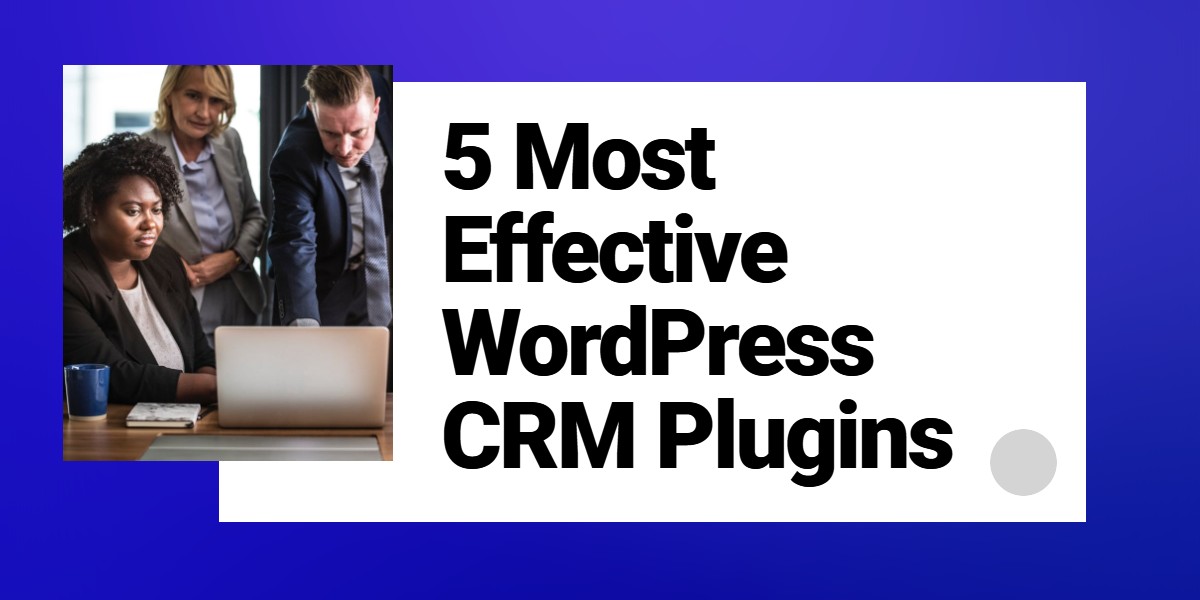 5 Most Effective WordPress CRM Plugins
Last updated on June 22nd, 2022 at 04:23 am
You've probably heard about Customer Relationship Management (CRM). But why are they considered an integral part of any online marketing strategy?
Well, the first thing we can all agree on is that keeping tabs on your business contacts and online connects is a tough task in itself, and one that can take a tremendous chunk of your daily routine, thus robbing you of the valuable time you'd have used to grow your online customer-base. And like we all know, the future of your business or brand for the most part depends on the rate at which your business grows.
Basically, what CRM's do is help you regain that time. Where you could be spending the bulk of your time managing your contact list, and reorganizing them around for easy retrieval and outreach, you have an option to take advantage of CRM, which will be basically helping you understand your customers better, besides supporting your engagement with loads of current and potential customers in the most effective way possible.
And once again, it never hits us as a surprise when it turns out that WordPress has a long list of plugins that have been specifically designed to accommodate the needs of a CRM software.
After scouring the net and experimenting with lots of these plugins, we saw it fit to come up with a condensed list of top 5 WordPress CRM plugins that you're allowed to take advantage off today as you grow your online following.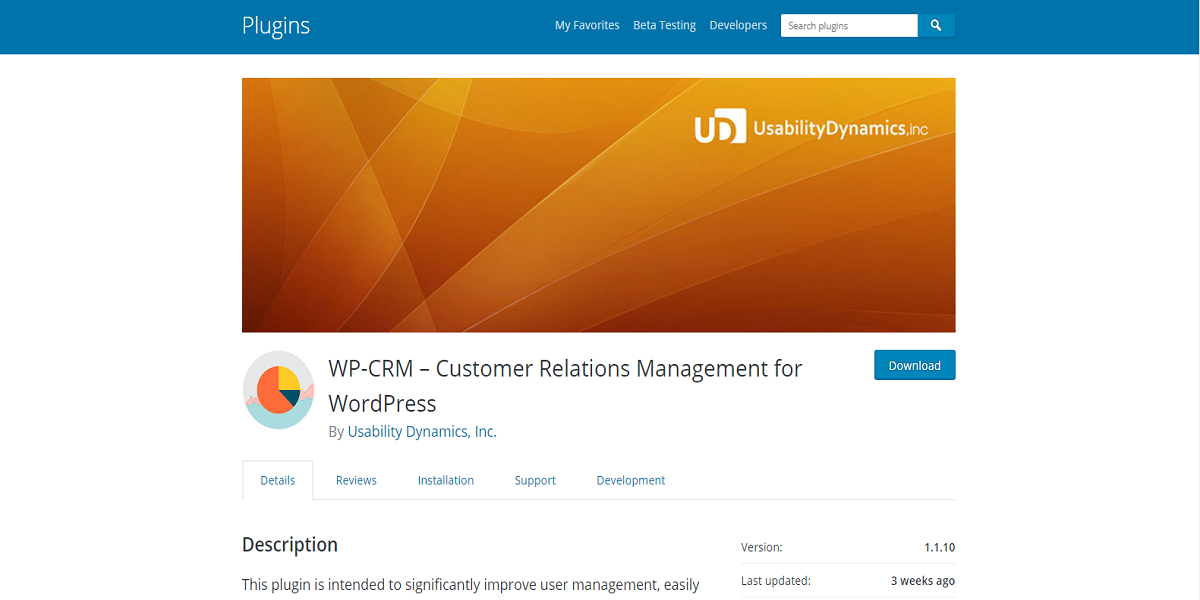 WP-CRM has all the qualities of great CRM software. Though offered for absolutely free, the plugin stacks almost everything you'll need to effectively manage your online user-base.
As it stands, the plugin boasts an upward of 4, 000 active installs, laced up with a 3.8 star rating. For that, it's safe to say it's among the few plugins you need to make your online business a successful one.
First, the plugin will be helping you organize your contact list in a more pliable manner. You also have the option to come up with custom fields that you'll be using to generate custom data.
With the custom forms, you can also collect all your custom data that you'll be later on be filtering for a simple contact analysis. Also, the lead generation forms can be used to create a custom user role that you can easily integrate with your site.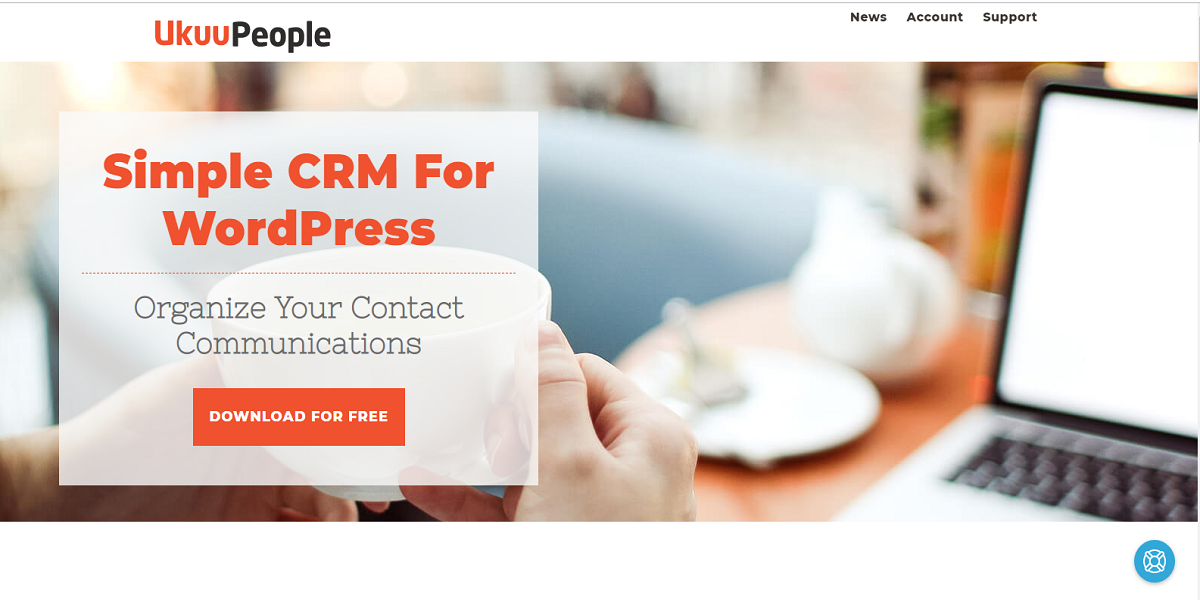 UkuuPeople sticks out as one of the best WordPress CRM plugins that you're likely to come across online.
First, the plugin is billed as one of the few plugins that unifies applications, integrations, and all the essential tools that you'll be using to collect contact data.
The plugin works with what you have to create a comprehensive master list of the contacts you have. It even goes a step further to incorporate your interactions with every single one of your contacts.
It's able to do all this using some of the most commonly used business tools such as Gravity Forms, MailChimp, and a long list of other tools web owners and marketers use on the regular.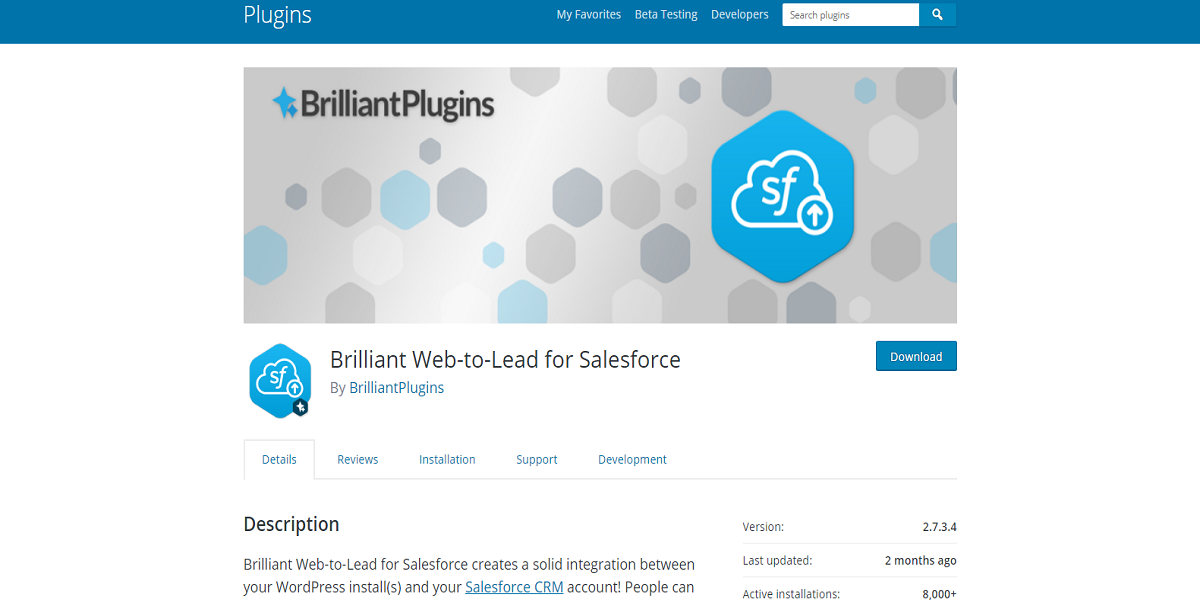 Brilliant Web-to-Lead Salesforce was designed to help you capture leads and/or create web forms that your site's visitors can complete before submitting to you.
Even better the form fields created using the plugin are highly customizable. In which case, any message the form captures will be directly uploaded to your Saleforce account where you're allowed to view and figure out how to best use it.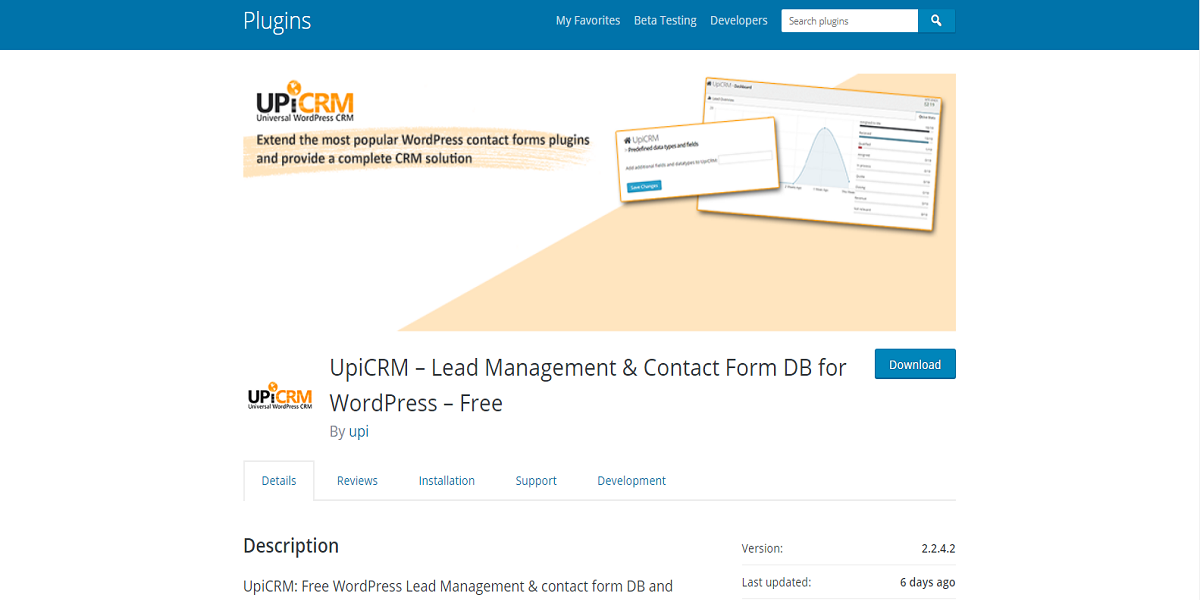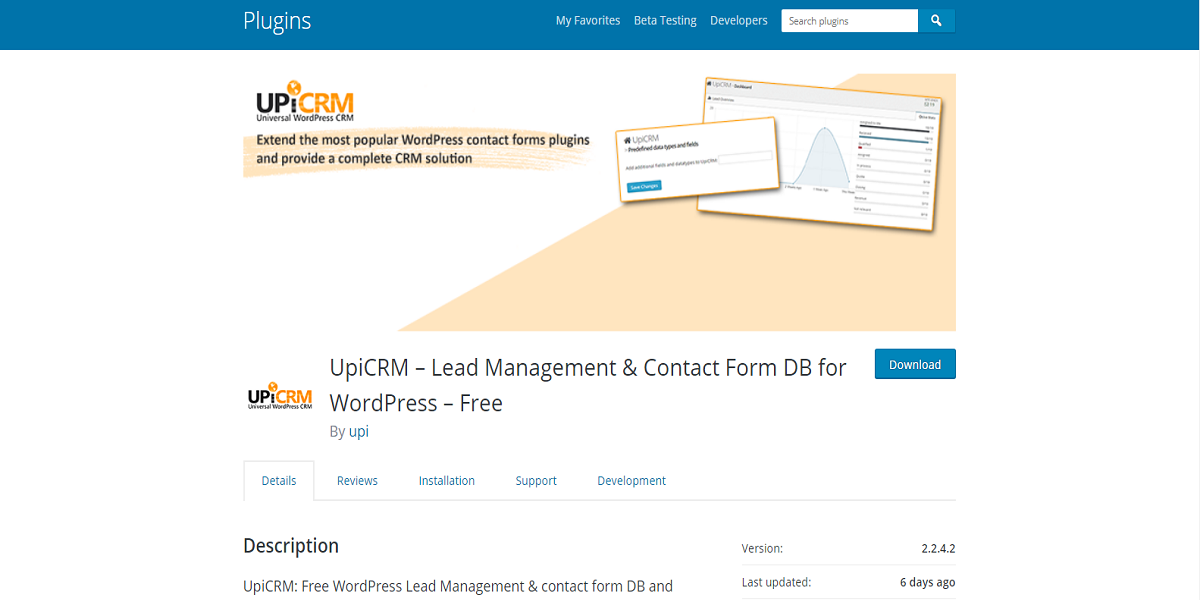 UPI CRM is offered at zero cost, despite stacking loads of advanced lead generation features such as automated lead assignment.
Basically the plugin is designed for professional marketers and web owners that are looking for a simple solution to capture leads directly from their WordPress sites, after which they can automatically assign them to the right team members for targeting.
All this is done to save time, and to target your prospects in the most effective way possible.
Speaking of which, the plugin is well suited for business owners and sales managers, particularly those looking for a free CRM software that arrives with loads of automation features such as lead assignment.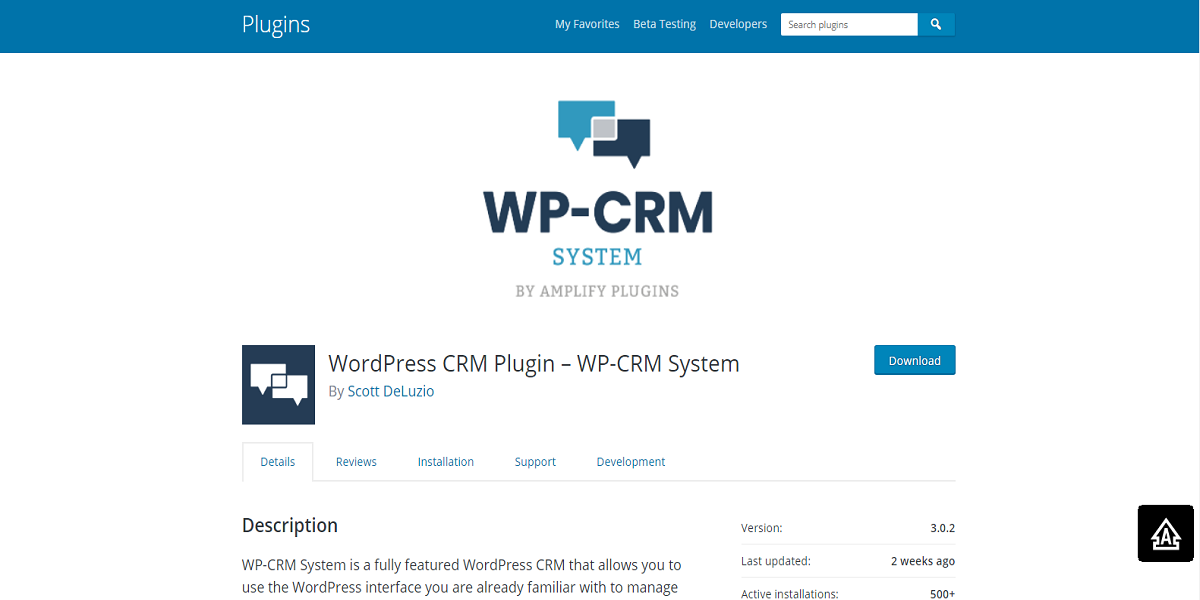 WP-CRM is specifically meant to allow business owners to manage projects, leads, and all the marketing activities business owners engage in.
More interestingly, the plugin also allows you to receive payments and send invoices. That's without mentioning the option for self-service, where customers access an online portal that they'll be using to both make and manage one-off and recurring payments, in addition to checking the status of their projects.
This is an all-in-one growth platform. It assists entrepreneurs to grow their businesses faster. You can nurture, teach, and organize your customers and leads with Hubspot. You can term it as the best tool to delight and engage your customers.
It has an abundance of tools such as ad management, chatbots, email marketing, CRM, and live chat.
This plugin is a complete set of features. You can run live chats, make forms, and give analytics. You can even enjoy email marketing tools. Through this tool, you can send automated newsletters and emails.
The best package to build an aesthetic Customer Management Platform.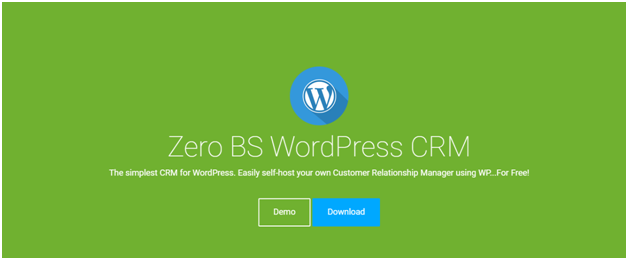 With this magnificent CRM plugin, you can effectively manage your customers easily. It lives up to the claim it promises. Zero BS WordPress CRM is specially designed to give an interactive approach. Hence, it has the potential to convert your leads into loyal customers.
It provides a new B2B mode. From where you can manage and add companies effortlessly.
This CRM plugin is relatively easy to use and quite adaptable to mobile devices.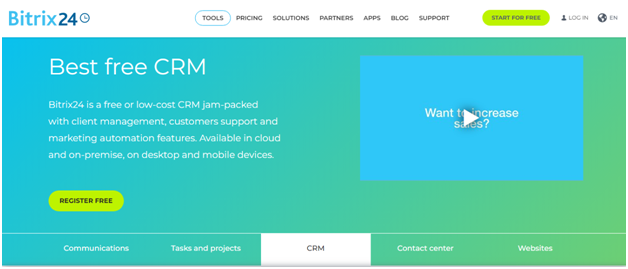 A multifunctional CRM with advanced options. It can securely store your contacts on the user database of WordPress. You can manually add the contacts or capture them automatically via the Lead Generation Form.
You can manage the contact with this alluring CRM. In addition, you can conveniently edit forms within the WordPress Admin. Each contact record has a correspondence thread You can use it to categorize by the type of contact. Hence, you can keep track of each interaction using Bitrix24 CRM.
It has a plethora of support options and a robust support area.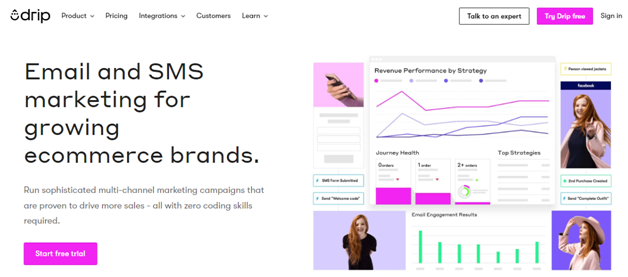 It is one of the popular e-commerce CRM software. This plugin is uniquely designed to expand sales. It is extremely powerful. Drip features an initiative user interface.
The Drip is loaded with splendid features. This includes e-commerce user tracking, email campaigns, advanced contact management, etc.
This admirable CRM comes with native integrations. You can easily use it with all the best third-party services. It includes WooCommerce, Shopify, SMS Services, etc.
Drip provides workloads to create leads from Instagram and Facebook. Hence, you can get tapped for your business with a massive user base.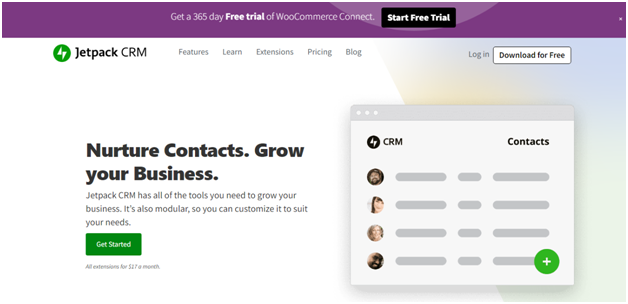 It is an acclaimed suite of WordPress security tools, analytics, and optimization for business. Even though it is a newcomer, it offers great CRM accessibility. You can access the CRM from the admin area of WordPress.
It offers you tools to track and identify your customers, leads, and visitors. Jetpack CRM allows the users to craft contact from the tag contact, segment, and form responses.
You can even tailor the experience as per your requirement through Jetpack CRM.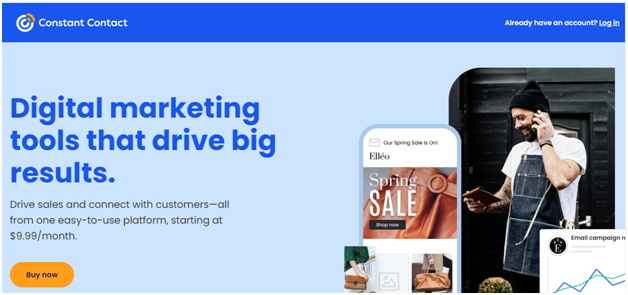 A bonus CRM software and email marketing plugin. Constant Contact allows you to manage the information of customers, store contacts, and send emails. You can even track the activity of the customers through your dashboard.
It has robust drag and drop tools through which you can send emails quickly. You can easily draft simple reports and create activity logs for every contact.
An exceptional driven CRM software that offers great RoI. This platform provides full sales pipeline management with alluring UI. It can give complete and quick access to the details that a potential buyer is looking for.
It is designed for the sales team. It includes sales forecasting, sales reporting, email integrations, advanced contact details, etc. On top of it, you can even enjoy customizable pipelines.
This CRM software has an expanding selection of integration apps.
Conclusion
By now you should have decided on the most fitting CRM tool to go with. If not, just go with a random selection on the list and we can almost guarantee there'll be nothing to regret regarding the choice you just made.
You don't need to be reminded about the importance of a CRM tool as far the overall success of your business in concerned. But core among the reasons you'd want to use one is to maintain a quantum leap over the people you're in competition with.
Which CRM Plugins Do You Like?
Need help in Plugin Selection or Plugin Issue? We are available 24/7 by Phone or Chat.