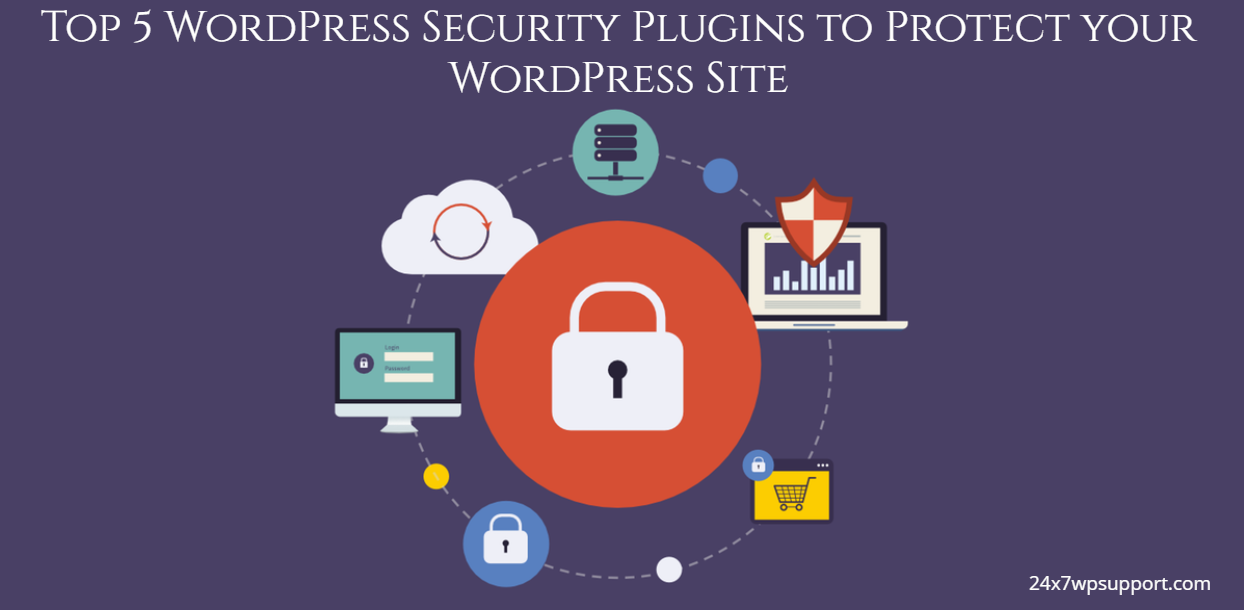 Top 5 WordPress Security Plugins to Protect your WordPress Site
Last updated on September 8th, 2023 at 04:59 am
Cybersecurity threat continues to be a growing concern for website owners, thanks to cyber criminals who continue to advance their skills, which enables them to get around standard security measures with ease.
According to statistics, about 4.5 billion records were exposed in 2018 due to data breaches. In 2019, almost 3 billion identity records, comprising 774 million unique email addresses and millions of passwords were compromised and posted online for sale.
Is your WordPress powered website or blog sufficiently protected with a reliable wordpress security plugins? If not, below are the top 5 WordPress security plugins to consider: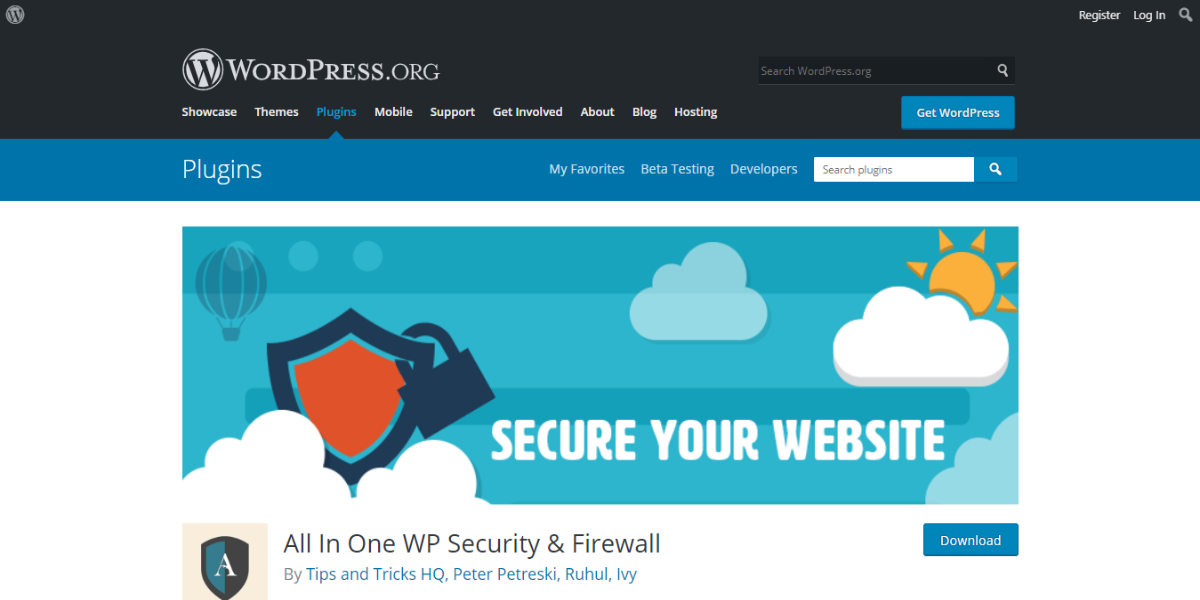 All In One WP security is fully packed with security features, easy-to-understand, easy-to-use, stable on any platform, and well supported by the developer. This state-of-the-art WordPress plugin, which is designed and written by top Web security experts will protect your blog or website from all cybersecurity threats.
It checks for vulnerabilities and implements or enforces the latest Web security practices along with techniques. User registration security, user account security, user login security, file system security, and database security can all be catered for with All in One WP Security.
Features of the plugin include blacklist functionality, firewall functionality, file backup and restore, and brute force login attack prevention. WHOIS lookup, comment spam security, content scanner, and front-end copy text protection are also included on the list of the most important features of this plugin.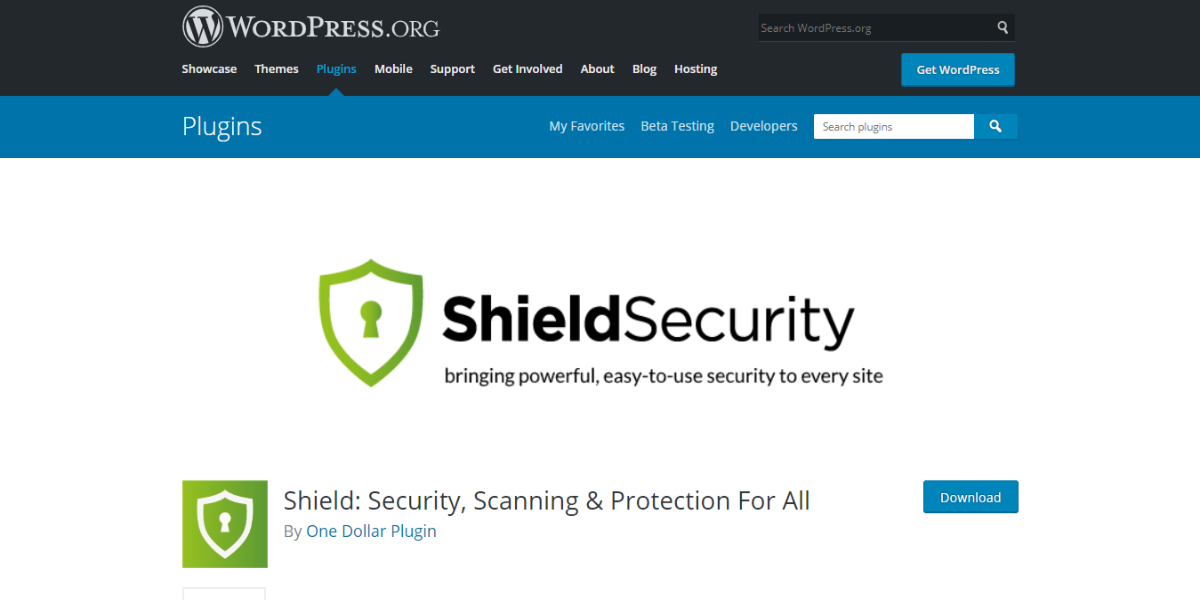 Touted by the developer as the highest rated WordPress security plugin, Shield provides comprehensive super admin security protection, firewall protection, and comment spam protection. Other features include fully automatic blacklisting engine, automatic updates, login & identity security protection, spam and comments filtering, and automatic updates. With all these features at your disposal, courtesy of the highest rated security plugin for the number one CMS in the world, you can be confident that your blog or website is safe and secure. You will no longer be vulnerable to malware, ransomware or other forms of cyber attacks.
Your users' accounts too will be protected from hackers, ensuring your business runs smoothly. However, the PRO version(paid) offers additional features like exclusive customer email support, protection for your WooCommerce customers, improved audit trail logging and more. You can select it over the free version if you would like to get more from this WordPress security plugin.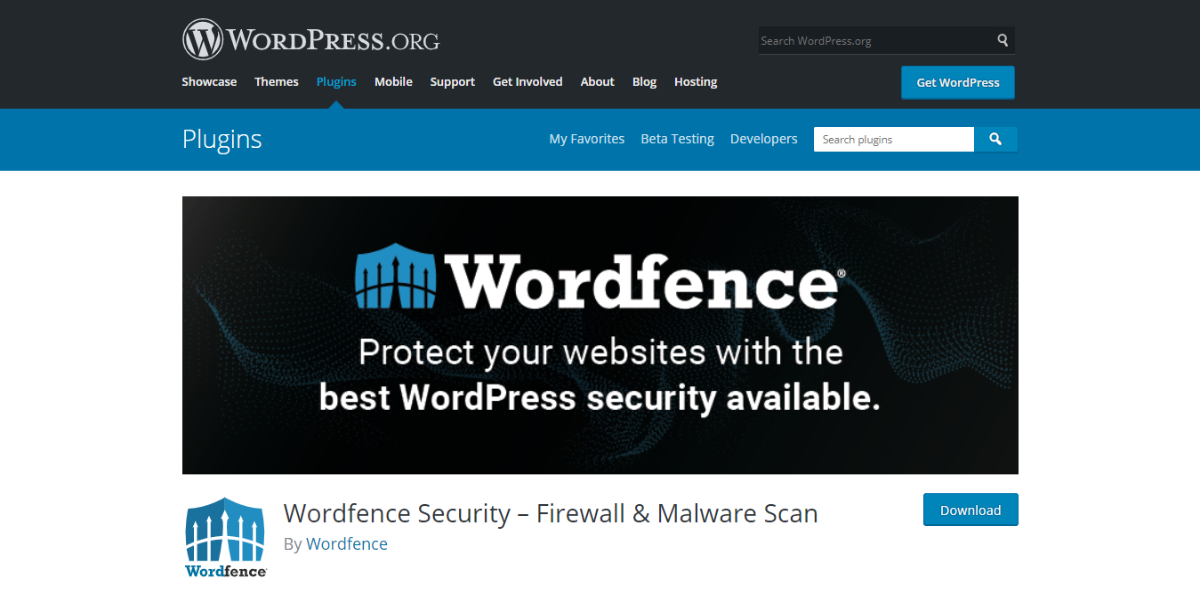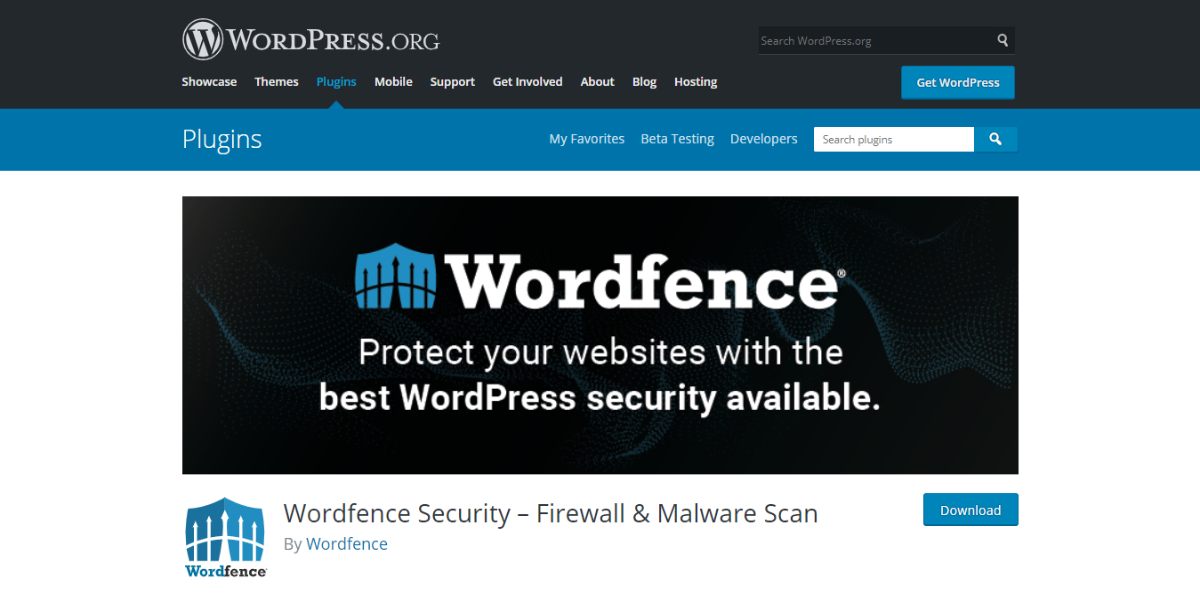 Wordfence Security is one of the most treasured WordPress security plugins out there. This comprehensive security tool for WordPress comes with a set of important features to ensure absolute protection and safety for you and your users.
WS also helps provide a smooth user experience, making your website easy and fun to browse. Some of the features include endpoint firewall defense, malware detection and elimination, and file repair. One thing that really stands out about the plugin is that it looks out for malicious IP addresses that are normally used by hackers or even some notorious WordPress users.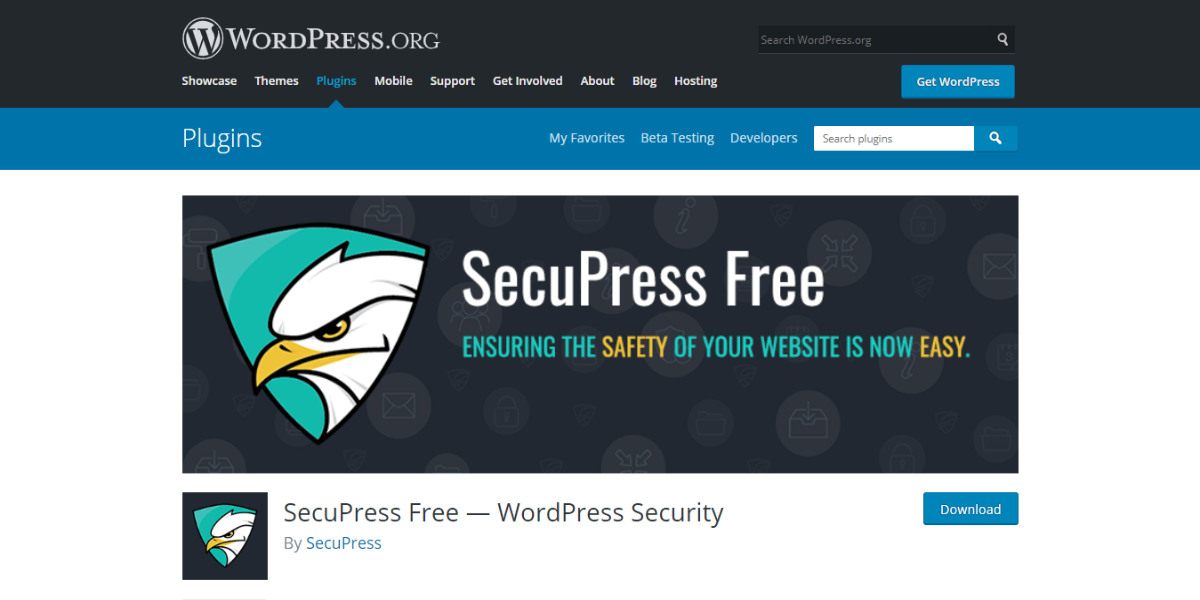 SecuPress Free is another awesome plugin for WordPress security. This comprehensive and well-packed software completely eliminates all malware, and blocks suspicious bots as well as suspicious IPs. Available in both free and paid versions, the plugin's top features include malware scan & elimination, anti-brute force login, IP blocking, firewall, security alerts, and country or geolocation blocking. Other features comprise protection of security keys, vulnerable plugins & themes detection, plus security reports in PDF format. This plugin is very easy to install and it takes only a few steps to do so and start benefiting from it.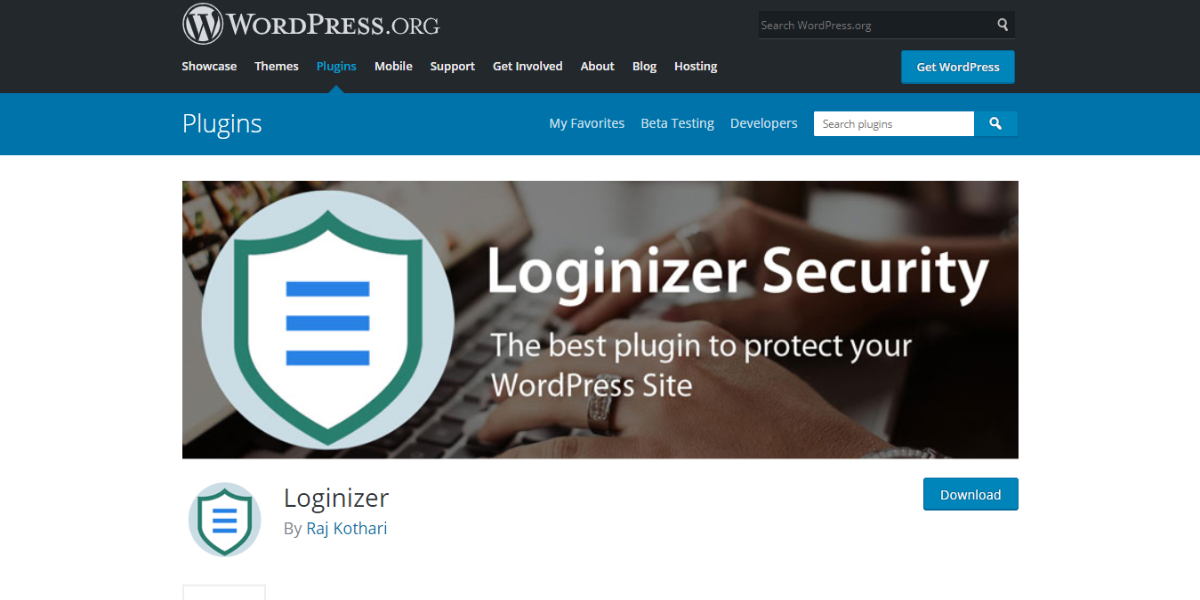 Actively used by over 700, 000 plus WordPress websites, Loginizer helps you fight against brute force attacks by blocking login for the IP after it reaches the maximum retries allowed. You can whitelist or blacklist IPs for login using this popular WordPress security plugin. Additionally, you can use several other features such as reCaptcha, Two Factor Auth, Passwordless Login, and so on to boost the security of your CMS-powered website or blog.
Plus Logitizer is available in both free and paid versions to cater to everyone. The Pro version has the most comprehensive features though. What makes Logitizer so popular that it is almost recording a million users is customer support, which is incredible, to say the least.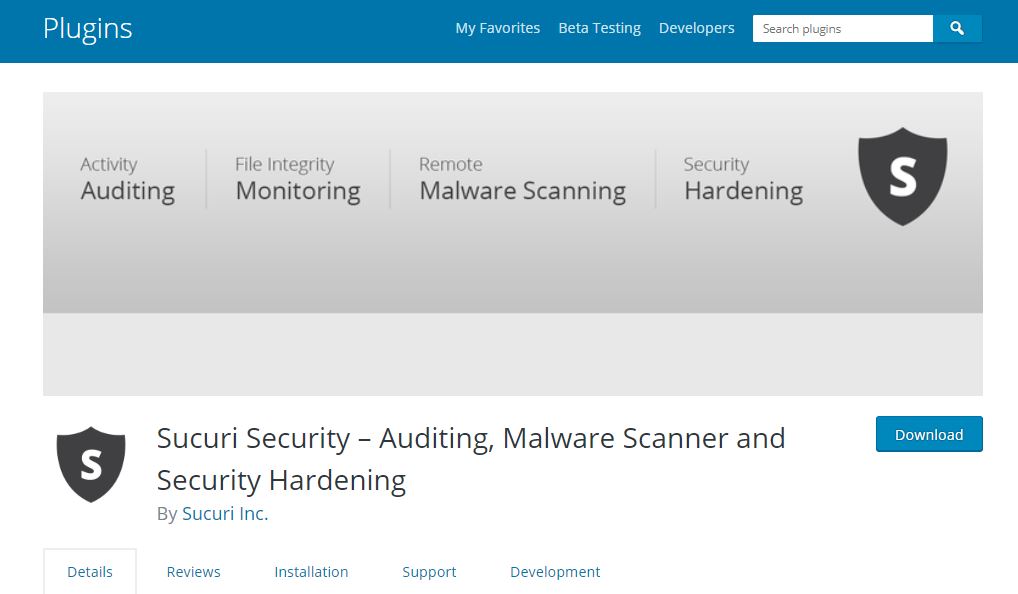 Moving towards the next WordPress security plugin is malware security. This WordPress plugin is designed or created by Malware security and has more than 10k active installations. Close users having a 4.0 or higher WordPress version then they can install this WordPress plugin.
It supports 5.4.0 or higher PHP version. This WordPress plugin is easy to use music and set up a new account within 60 seconds. A one-time security configuration setting is going to be set up. This plugin is used to scan or remove malware from the WordPress website. The best feature of this WordPress plugin is it can clean up after an attack of malware in a single click. It also gives firewall protection with remote malware scanning which is going to help to remove overload from the server.
It also provides a developer tool that includes white labeling and client reports. Users can download and install this WordPress plugin for free e only for scanning. apart from that users want to use its complete feature and then must spend a certain amount of money to buy its premium version with a legal license. It also contains responsive customer support and Agile.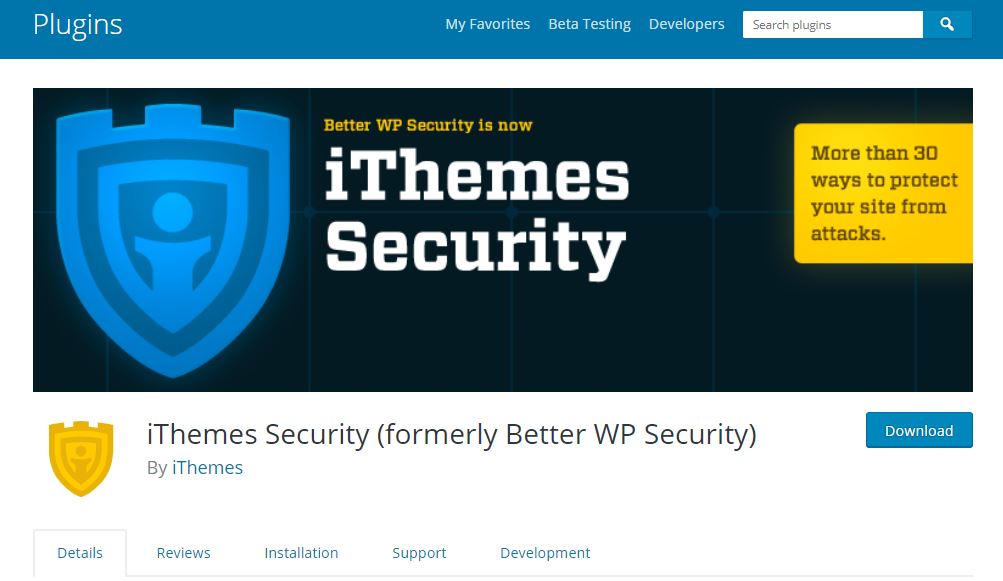 iThemes Security is another big-name of WordPress security plugin it is the most trusted and popular WordPress security plugin. This WordPress plugin is created or designed by iThemes with current version tones users having 5.2 or higher WordPress version can download and install this security plugin.
The security plugin contains more than 900k active installations. It also supports 5.6 or higher PHP versions. this WordPress security plugin protects any WordPress website in more than 30 ways. Two-factor authentication it's a broken feature. By the help of this WordPress plugin, you can update your WordPress keys and salts easily.
This plugin scan malware on WordPress site every day. It also generates a strong password from the profile for the dashboard screen. Google ReCaptcha protection is also there. User can mark their important task by the help of a dashboard widget. Users can also manage site security with the help of the command line. If any user wants to buy its legal license to use its complete feature then must spend a certain amount of money e to b a member of the premium version.
Final Thoughts
All in One WP Security, Shield Security, Wordfence Security, SecuPress Free, and Logitizer are the most popular WordPress security plugins. Each plugin is easy to install, easy to use, and so responsive that it can run on any mobile or computer platform. Plus, each product is backed by great customer support. To get the best out of any plugin, you would be better off choosing a paid version as opposed to a free one. Just like the case with any other type of plugin, the PRO versions offer the most comprehensive set of features.
Which Security Plugins Do You Like ?
Need help in Plugin Selection or Plugin Issue? We are available 24/7 by Phone or Chat.