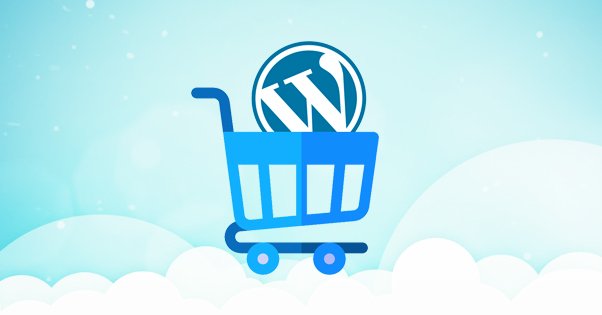 5 Most Dynamic WordPress Shopping Cart Plugins
Last updated on August 30th, 2021 at 07:11 am
There are several types of WordPress plugins that can provide value to entrepreneurs who run WordPress powered blogs or websites. One of them is a shopping cart plugin.
As you already know, a shopping cart facilitates the purchase of a product or service by accepting the customer's payment and organizing the distribution of that information to the merchant, payment processor as well as other parties.
Nevertheless, there are plenty of shopping cart plugins from which to select. Just like any other types of plugins out there, these plugins are not rated the same in terms of efficiency and value. Yet choosing the right shopping cart plugin for a WordPress powered blog or website can be very essential. With that in mind, here are the 5 most dynamic WordPress shopping cart plugins: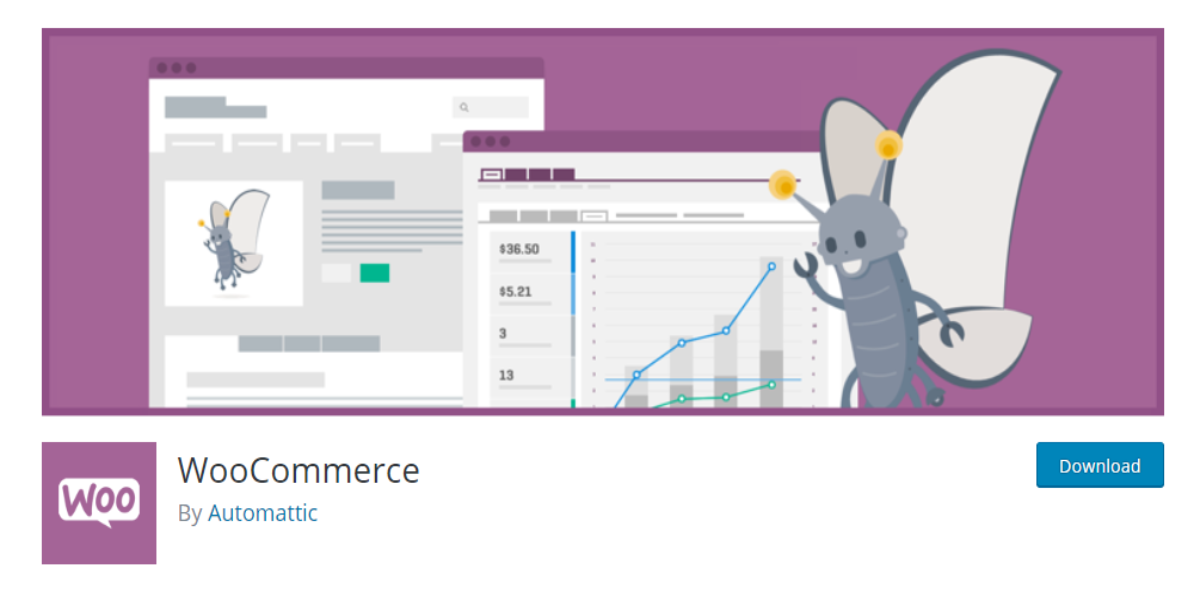 WooCommerce is an amazing WordPress plugin that lets you sell anything anywhere and ship wherever you like. This free e-commerce plugin accepts bank transfers, several credit cards, and PayPal. You can even use it for cash on delivery transactions. But that is not all when it comes to payment options as this CMS plugin can be integrated with more than 140 region-specific gateways, including Amazon Payments, Authorize.net, and Stripe. Actually, these are some of the popular choices on the market as far as payment gateways are concerned.
The best part about WooCommerce is that it is built to integrate seamlessly with your WordPress blog or website to facilitate your e-commerce business. Plus, it is highly responsive and developed with mobile optimization in mind.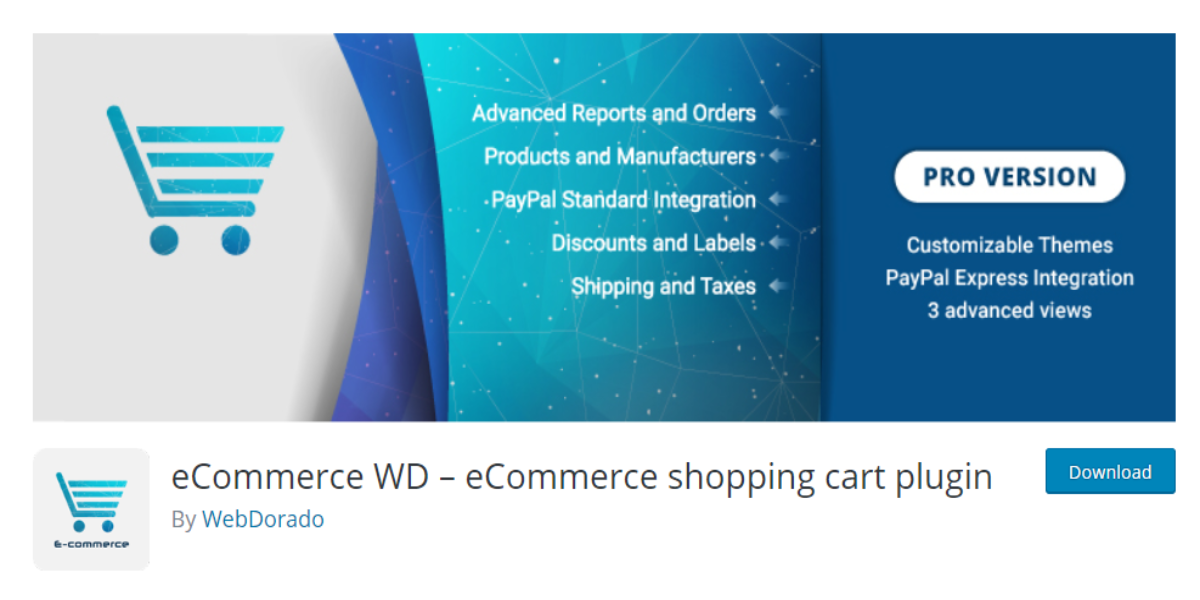 Ecommerce WD is available in free and paid version, with the latter obviously offering the ultimate value. This highly functional shopping cart plugin for WordPress powered online market places allows for payments to be made only through PayPal though. The user-friendly plugin offers up to 5 in-built themes with the possibility to edit themes or add new ones. Plus, it also comes with multiple built-in templates that can customized website design needs. In addition, it supports popular social network integration, including Facebook, Twitter and more. Finally, this highly responsive plugin even supports mobile-optimized sites to make things easier for mobile customers.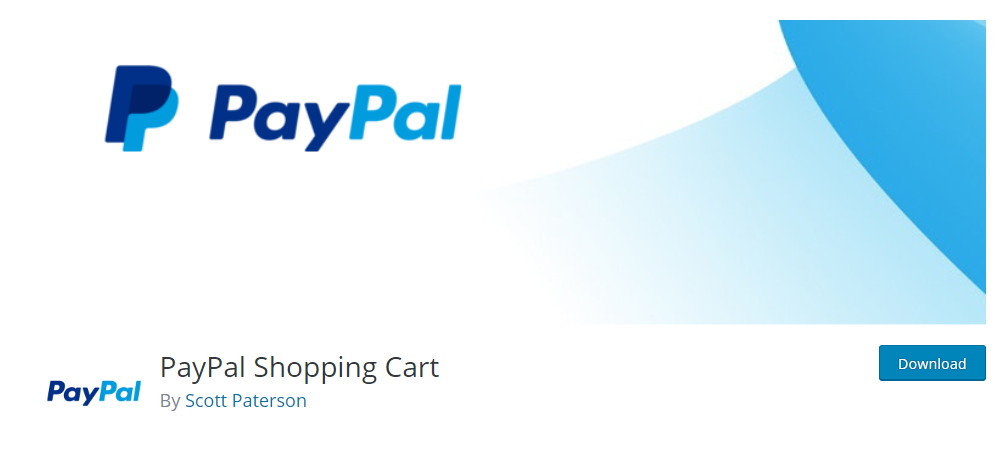 PayPal shopping cart allows your customers to pay for items or services securely via PayPal, credit card, and debit card. This user-friendly WordPress shopping cart plugin comes bundled with a variety of features including a button inserter, built-in support for up to 25 different currencies, and in-built support for up to 18 languages. Other features include compatibility with any WordPress theme, a choice of up to 2 different PayPal button styles and PayPal testing through SandBox. Finally, you get to select how the PayPal window opens. The Pro version of the plugin, which is paid, offers additional features like charge shipping and handling per item, charge fixed tax, charge tax rate, apply a fixed discount per item and more.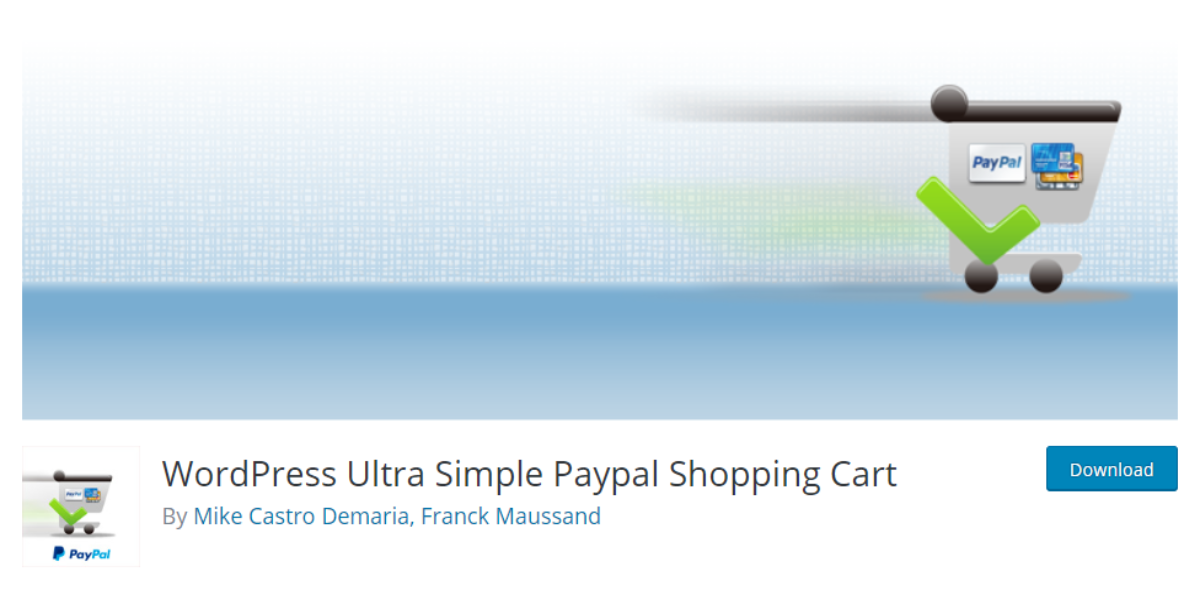 With the WordPress Ultra Simple Paypal shopping cart, you can add an 'Add to Cart' button on any posts or pages. Plus, you get the ability to add or display the shopping cart on any post/page/sidebar with ease. Finally, the software supports PayPal sandbox, allowing for testing.
On the customer's end, the highly-functional plugin shows the user what they currently have in the cart and lets them remove items as necessary. It provides a smooth shopping experience for customers by allowing them to select items, review the cart to add/remove items and pay securely with their PayPal funds easily.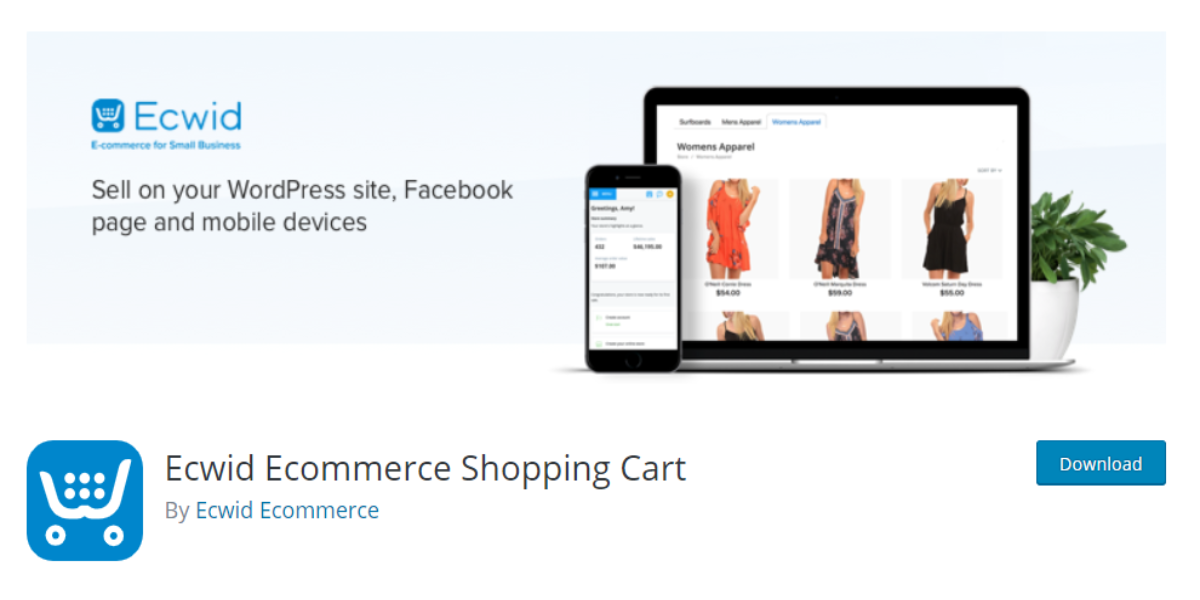 With Ecwid Ecommerce, you can easily sell items on your WordPress blog or site. This user-friendly and highly dynamic shopping cart plugin supports over forty payment options, including PayPal and Stripe. Used by over 1 million merchants in 175 countries, it remains one of the top shopping cart CMS plugins to use. Other features include real-time shipping integrations and shipping rates calculation, Facebook and Instagram selling alongside support for up to 45 different languages, including English, French and Chinese. It uses several major carriers such as UPS, USPS, FedEx, Canada Post, and Australia Post to automatically calculate shipping rates.
Final Thoughts
If you are looking for a dynamic shopping cart plugin for your WordPress powered blog or site, look no further than these 5. Each plugin is user-friendly, highly-functional and highly-responsive, making online shopping easier even for mobile users. Do not forget, however, that some plugins are totally free even though many plugins are available in both free and paid versions. It will be up to you to decide whether you want a free plugin or a paid one, depending on the features you are looking forward to.
Which Shopping Cart Plugins Do You Like ?
Need help in Plugin Selection or Plugin Issue? We are available 24/7 by Phone or Chat.