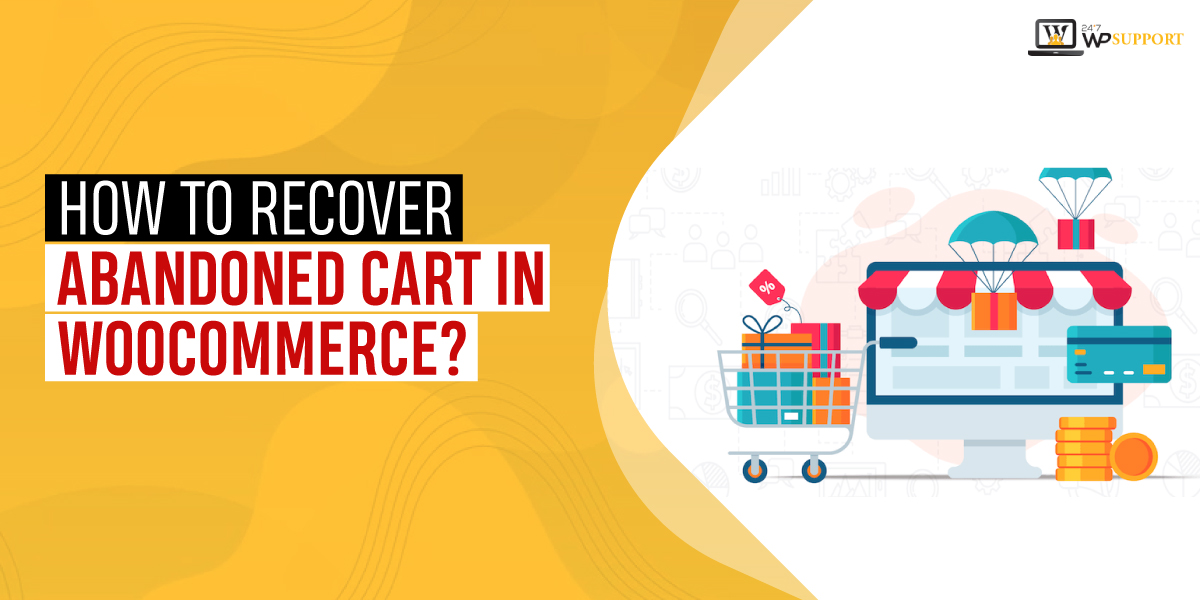 How to Recover Abandoned Cart in WooCommerce?
Cart abandonment isn't something that can be avoided when it comes to managing WooCommerce stores. At times customers add products to the cart but don't complete the purchase for one or the other reason. Resultantly, it becomes a challenge for companies to convert the abandoned carts into sales.
Fortunately, there are some solutions and plugins that can help you in recovering the lost sales. In this post, we have highlighted the top methods and recovery plugins for abandoned carts that can help you in recovering abandoned sales successfully. Read on to explore the details. Or, contact 24x7WPSupport to boost your sales by recovering abandoned WooCommerce carts in your store.
Methods to Recovering Abandoned Carts
Cart abandonment is an inevitable part of running a WooCommerce store. However, there are a number of ways that can help you in recovering some of the consumers by converting them into potential purchases. Listed below are major techniques that can be implemented for WooCommerce abandoned cart recovery.
1. Don't force account registration on shoppers
Most of the time shoppers don't prefer to invest their time in creating user accounts on the site. Forcing the potential shoppers for the same discourages them from completing the purchase. Hence, it's best to allow guest checkouts to lower the rate of cart abandonment.
2. Entice customers with discounted or free shipping
Shipping cost is one of the major reasons for cart abandonment by online shoppers at checkout. If possible, facilitate your customers with discounted or free shipping. Alternatively, you may consider creating a minimum order value threshold. It will not only increase the order value but also give you margin to offer free shipping.
3. Send reminders to your customers about the Abandoned Cart
Emails are the best mode to send abandoned cart reminders to your customers. Abandoned cart emails encourage potential buyers to complete their purchase. According to a study more than half of the individuals who come across such email content end up completing their purchase. The best part is that the entire system can be automated with the help of plugins which are discussed below.
4. Facilitate the shoppers with multiple options for payment
It's important for WooCommerce businesses to create flexible payment options to make checkout easy for customers. Hence, if possible give as many payment options to your customers as possible. Besides, your site should feature an updated SSL certificate including other security indicators.
5. Retarget and remarket potential shoppers leveraging social media platforms
Messaging apps and social media platforms like Facebook and Instagram have opened countless retargeting and remarketing opportunities for WooCommerce businesses. You can bring these platforms to your advantage for automating the messages to potential buyers on the basis of the actions they take.
6. Send periodic updates to encourage individuals for shopping
Connect with your customers directly through email or any other mode and send them periodic updates about the new offers and deals. It is also an amazing strategy to generate interest in your customers or keep them engaged with your platform.
Now let's explore the top WooCommerce plugins ideal for recovering abandoned carts.
1. WooCommerce Abandoned Cart Lite

The plugin is designed to help users automate the email sending process to remind customers about their pending purchases and the items in the cart. The reminder emails can be sent to both guests and registered users. Additionally, the plugin helps individuals in identifying the info and every relevant detail of their abandoned cart. Also, it enables the shoppers to reclaim their abandoned cart in a go.
WooCommerce Abandoned Cart Lite allows WooCommerce business owners to keep track of the value of the order that has been recovered. It also has a reminder emails feature that enables them to keep note of the sales volume that could be recovered. The plugin notifies store admins about the recovery of every abandoned cart.
2. WooCommerce Jilt

Jilt is an advanced plugin that comes with an email follow-up feature. Easy to install on the WooCommerce store, Jilt helps WooCommerce owners identifying abandoned carts. It is also capable of sending automated emails for persuading shoppers to complete their purchases. And to top of that, this plugin also helps users in creating multiple emails as per individual requirements for the abandoned cart recovery campaign.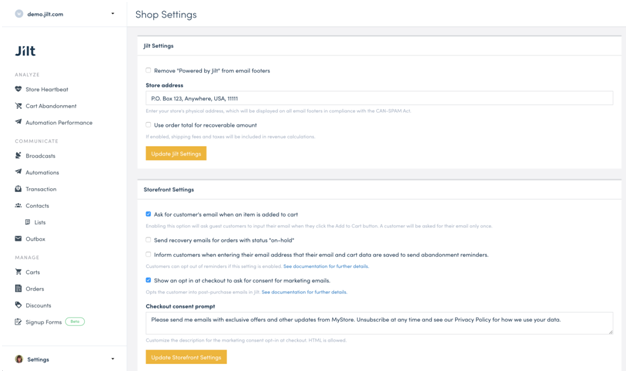 Jilt plugin also comes with an in-built email builder which is designed to help users edit and create templates on the visual interface. Besides, it helps users in advancing their follow-up and transactional emailing systems.
3. WooCommerce Abandoned Cart Pro

The Abandoned Cart Pro is another WooCommerce plugin that comes with a unique set of tools designed to improve the abandoned cart rate. It enables users to remarket with Facebook Messenger, set automated emails, and send text messages. Another major advantage offered by this plugin is that it allows users to set up all the listed actions for shoppers for both registered and guest customers.
4. WooCommerce Metorik
The plugin is ideally created for email and reports automation. It's a comprehensive solution for WooCommerce that is capable of generating a wide range of automated reports and emails related to major aspects of a WooCommerce platform. The plugin can generate cart reports to show detailed reports of abandoned carts, placed and open orders.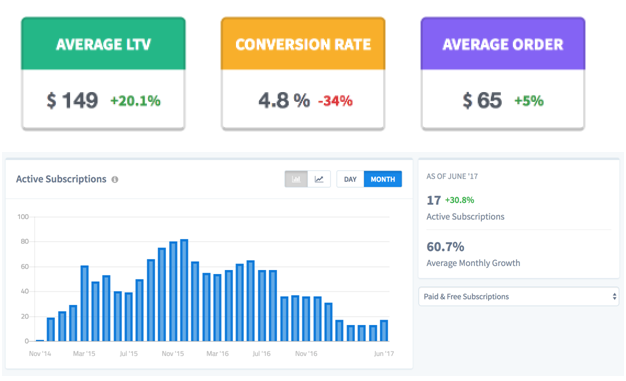 Besides, Metorik also allows users to access sales reports, product categories, introduce a subscription service, while accessing multiple customer service systems. Plus, the plugin is also capable of sending automated emails to shoppers with abandoned carts, new customers, and high-value customers. It is to be noted that users will need to use all the features of Metorik to get the best out of this plugin.
5. WooCommerce YITH Recover Abandoned Cart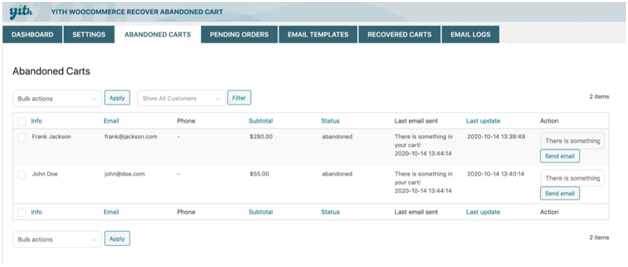 YITH Recover Abandoned Cart is one of the top free abandoned carts recovering plugins for WooCommerce. It works similarly to other plugins in the list. It's an easy solution to send reminders to your customers about their incomplete purchase while providing them details about their abandoned cart. Additionally, it also helps the users in customizing their email templates which need to be sent to the shoppers. Users also get the option of sending emails for cart abandonment manually. This feature comes in handy when it comes to sending notification to either individual users or to different users in a go.
6. CartBack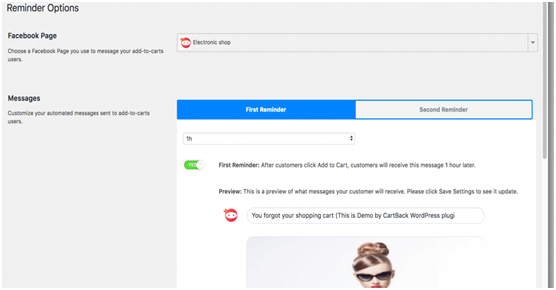 The plugin is created specifically for tying Facebook Messenger and WooCommerce stores together. Advanced features of CartBack allow users to recapture buyers with abandoned carts.
Additionally, it also allows the users to connect their Facebook business page with their WooCommerce store making it easy for them to send messages and connect with the customers. Moreover, the plugin enables users to create automated messages and customized messages for quick processing. It also offers access to in-built analytics features allowing users to make their best possible use for abandoned cart recovery.
Conclusion
Abandoned carts require immediate attention and solution or else you are sure to lose the lead. Managing cart abandonment isn't an easy task and it turns out to be a whole lot of work. Fortunately, WooCommerce plugins for Abandoned Cart recovery have made it possible to convert these leads into potential customers with minimal effort.
All the Abandoned Cart recovery plugins listed above are specifically designed with the aim of recovering the abandoned carts of the WooCommerce Store. Every plugin comes with its own set of functionalities and uniqueness which help users to keep the graph of their sales elevated.