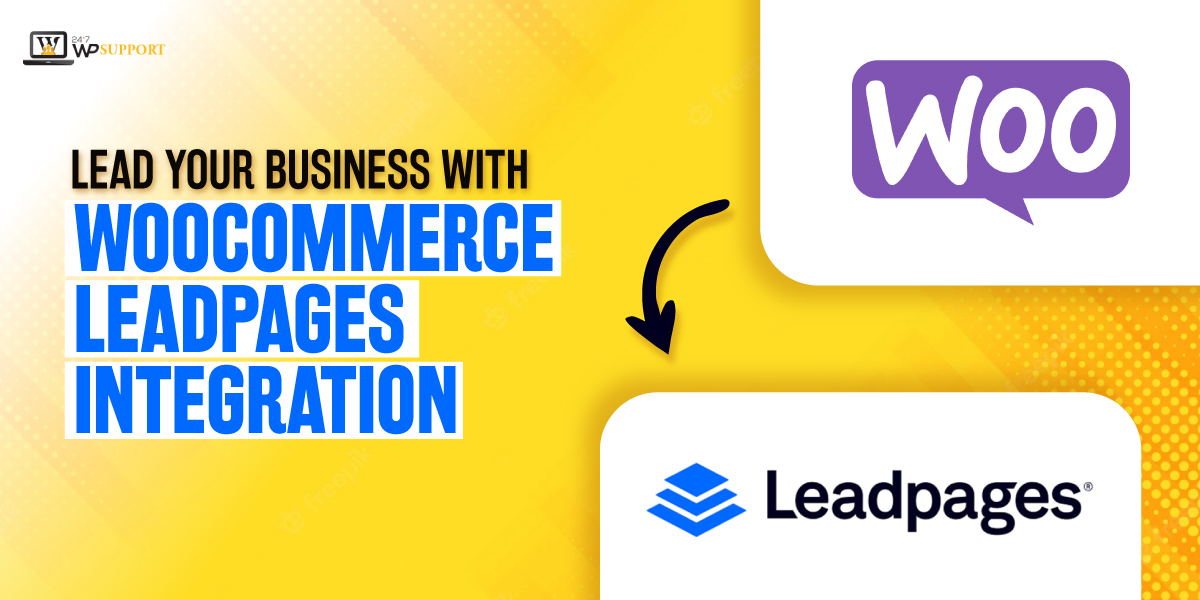 Lead your business with WooCommerce Leadpages integration
Many of us would have stumbled upon a particular landing page. A WEB PAGE- An unique purpose to get your mail in exchange for free content. This includes online courses and e-Books.
Since the world of the internet is humungous. You have vast options to experiment with.
WooCommerce Leadpages integration is the best tool for today's business. It is best that everybody gets the best use of it.
Let us first understand Leadpages and WooCommerce in detail before we delve further.
An introduction to
1. Leadpages
Leadpages was introduced in the year 2010 by Clay Collins. You can generate beautiful landing pages by using this platform. You do not have to be an expert to understand the coding.
It offers you a superbly designed template for all your requirements. It is categorized by purpose and industry. The best part is that the designs of Leadpages are mobile-friendly.
For sure, you might be asking whether this tool is worth it?
Let us jump in and figure it out!!
Leadpages has effective development programs. You do not have to do any cram or crash course to get started.
Leadpages have two different types of specifications. They are:-
This tool has beautifully designed pop-ups- "Leadboxes". You can manage to do great sales without annoying your clients. With Leadboxes, you can even figure out the effectiveness by activating an option. Here, you can track the client interactions with pop-ups.
You can easily couple it with Google Analytics. Hence, you can evaluate your steps quickly. This tool will also alert you regarding a promo or purchase.
2. WooCommerce
It is the best ecommerce plugin for WordPress. It was specifically designed for large and small-sized merchants. It was introduced in the year 2011 and is popular for its simplicity.
The eCommerce market is growing rapidly. This tool has allured prominence because of the base product, apart from many plugins and extensions.
WooCommerce Leadpages integration: A quick way
For WooCommerce Leadpages integration, you will need to:-
Download the plugin of WordPress from your Leadpages account
Upload the plugin and activate it.
Publish the alert bars, pop-ups, and pages to your website.
Download the Plugin
1. Tap the 3 dots (…). When you hover the mouse on these dots, you will see "Actions", Click it!!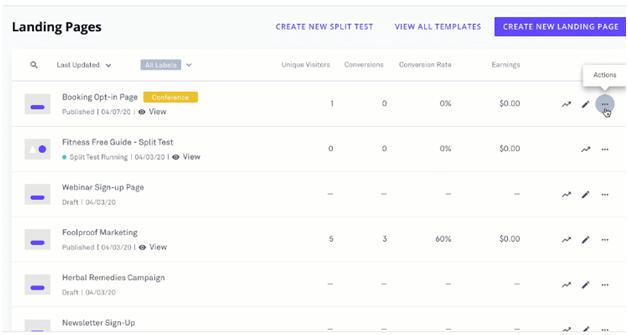 Next, you can see "Publishing Option", tap on that.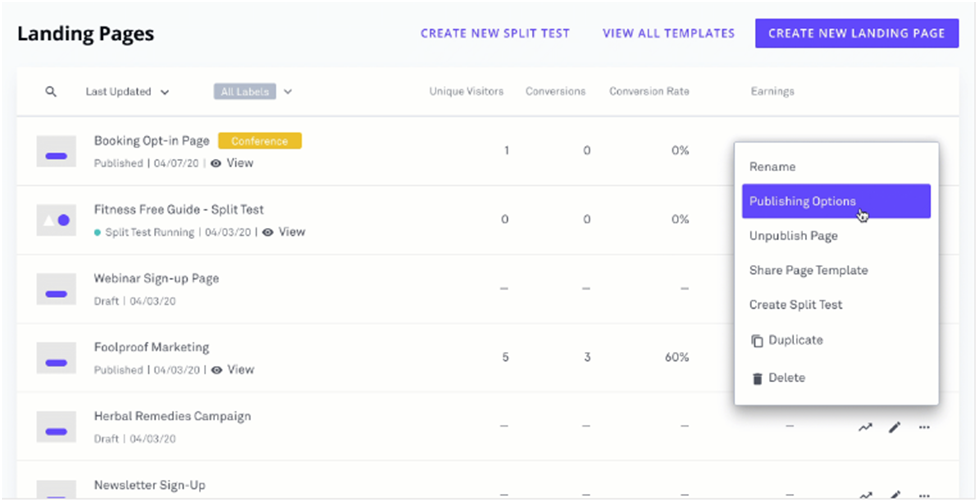 A new message box will pop up with three headers, "Domain" "WordPress" and "HTML".
2. Choose the HTML and WordPress tab, Click "Download Now".
Addition of plugin to WordPress site
Since you have downloaded the plugin it is the right time for the installation of it on your website.
Log in to the dashboard of WordPress. Select "Plugins" and hit "Add New".
Tap the option "Upload Plugin". You need to choose the downloaded ZIP file.
Hit "Install Now" for WooCommerce Leadpages integration.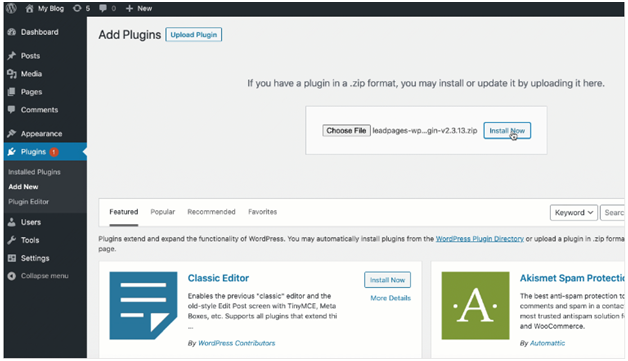 4. When it prompts, tap "Activate Plugin". You can see the Leadpages on the sidebar of your WordPress sidebar.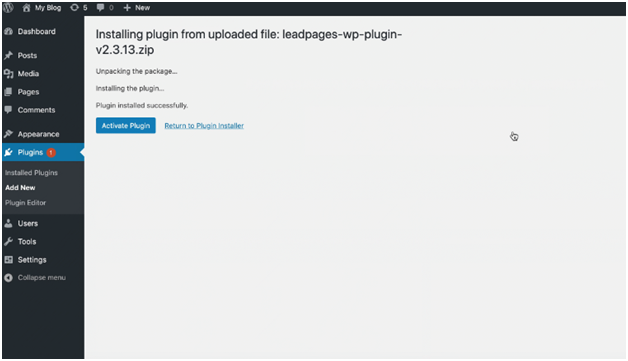 5. Click on the tab of Leadpages for WooCommerce Leadpages integration. To log in, you need to utilize the credentials of the Leadpages.
Tips for troubleshooting
Ensure that you have the plugin of the Leadpages installed in your system already.
Type in the login credentials of your Leadpages manually. Avoid using Auto-fill.
Ensure that your WordPress website has PHP version 7.2 or much higher to it. This is in case you are seeing a blank white screen.
If you are still experiencing the troubleshooting, reach 24×7 WP Support!! We have a dexterous team that can assist you with WordPress errors, integrations, etc.