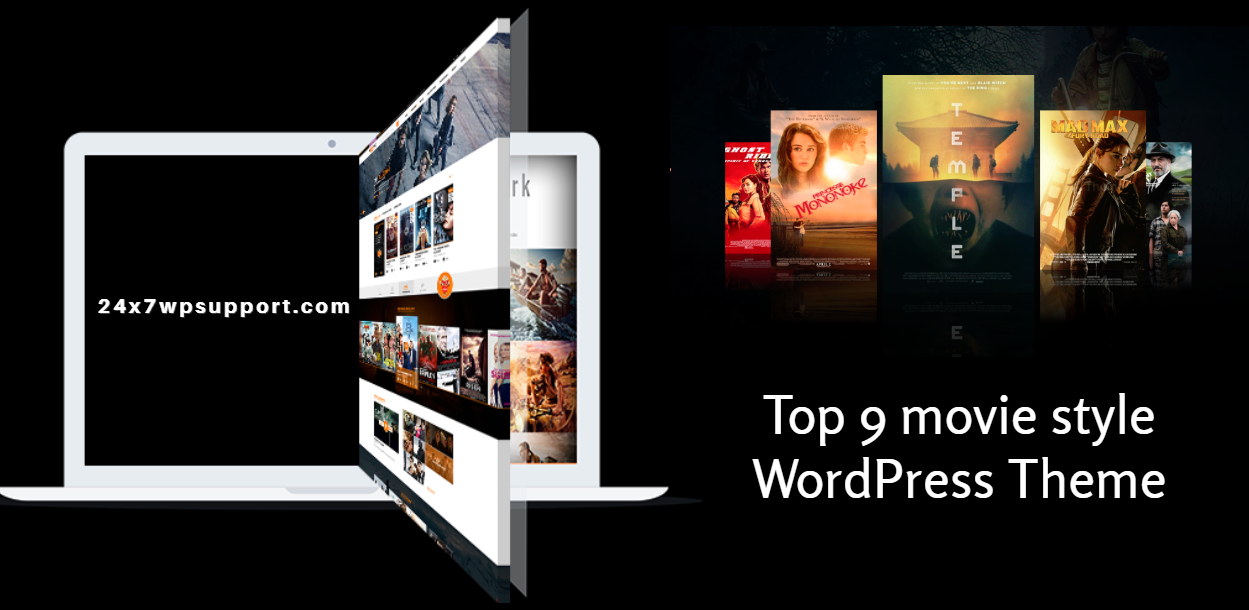 Top 11 Movie Style WordPress Theme For 2022
Last updated on February 4th, 2022 at 10:26 am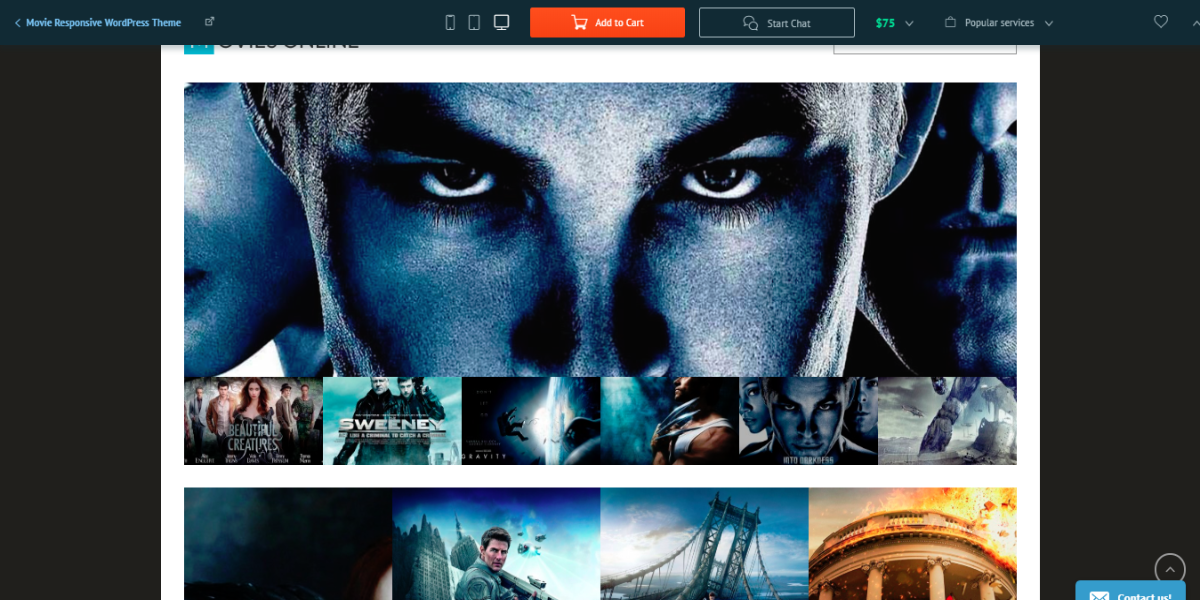 Videos is a premium WordPress theme that's been specifically build for blogs and websites for posting media content, particularly videos. The theme features a like and dislike button, a feature to watch a video later, and another one that allows you to create a cherry-picked playlist for your visitors.
The theme can also be integrated with YouTube for views count. Not to mention, the theme has been optimized for SEO, so as long as you work on the quality of content you provide, you're guaranteed a favorable ranking in the SERPs.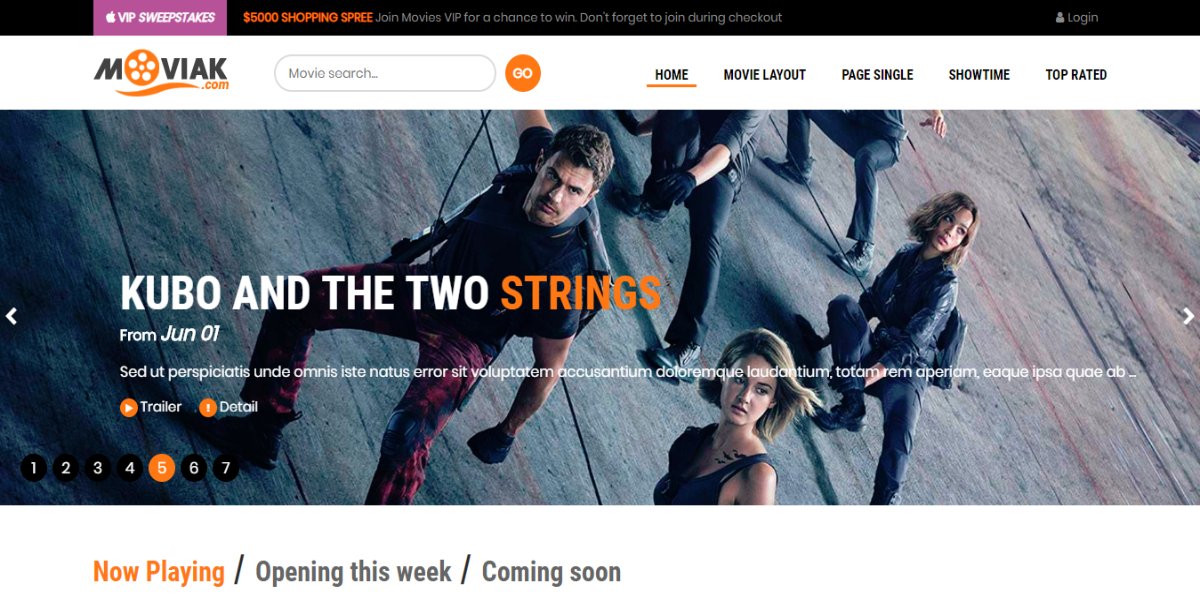 Amymovie is a prebuilt theme designed for developing a dynamic website for sharing your passion for movies.
Core among its top features is the stylish design of the template. Designed to ensure that it caters for a broad range of audience, the theme allows you to choose a static image or a full width slider for welcoming your site visitors.
Also provided are seven category page options for presenting your movies and any other content you have in mind.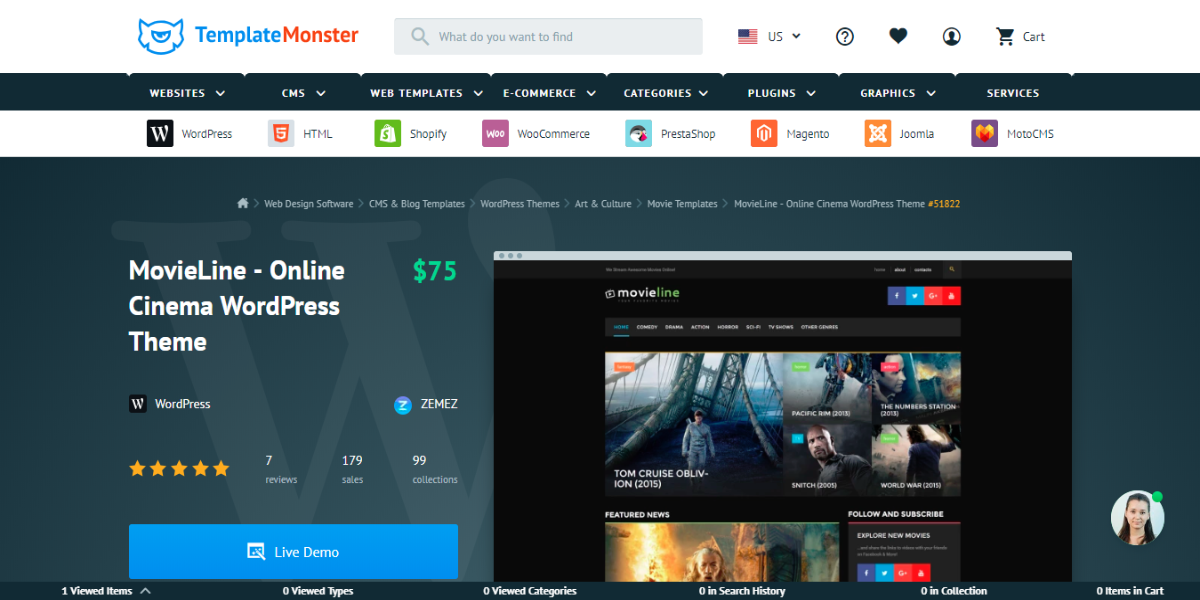 Are you a movie enthusiasts looking to share you love for movies with your fellow movie buffs? Well, just in case you're looking for a great theme to develop a strong online portal for sharing your taste in movies and TV series, look no further.
As the name suggests, Movieline allows you to start an online cinema in style. With the resources provided, you can easily establish yourself as a force to reckon with by sharing top quality images with online users looking to catch up with the movies they missed or their favorite TV shows.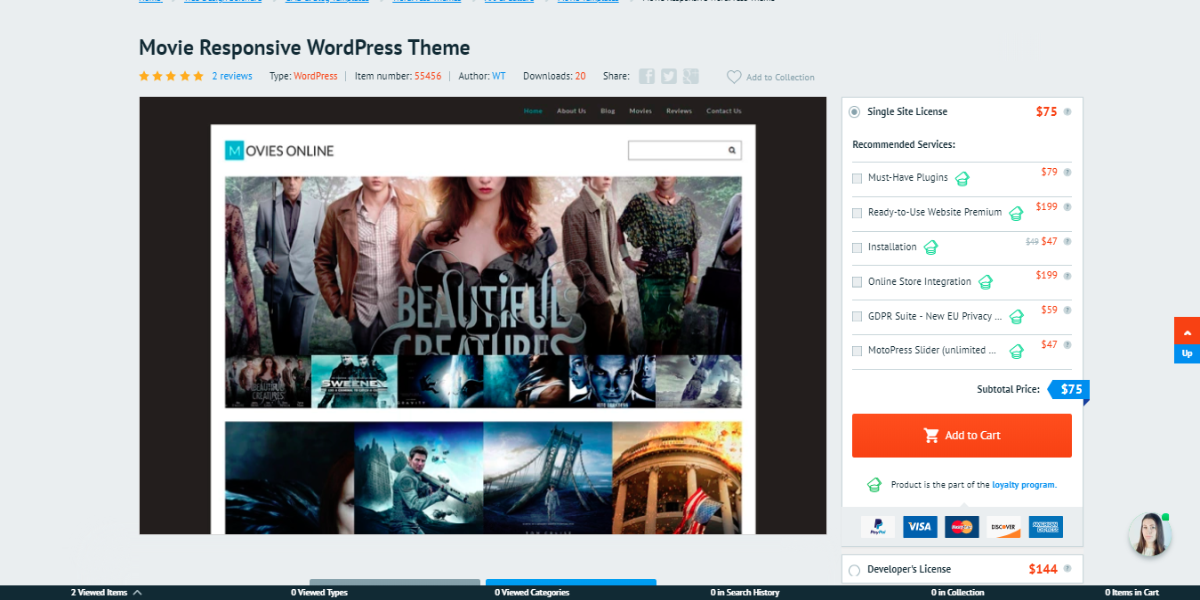 Movie Responsive WordPress theme is a bootstrap theme designed for entertainment in general. But what's interesting is that it comes with loads of high-end features that allows it to be used to create a dynamic cinematic website.
Among them is a live chat feature that you can use to chat up your clients and online visitors. It also features a series of animation effects that together make it more significant and powerful, besides keeping it in line with the modern day trend.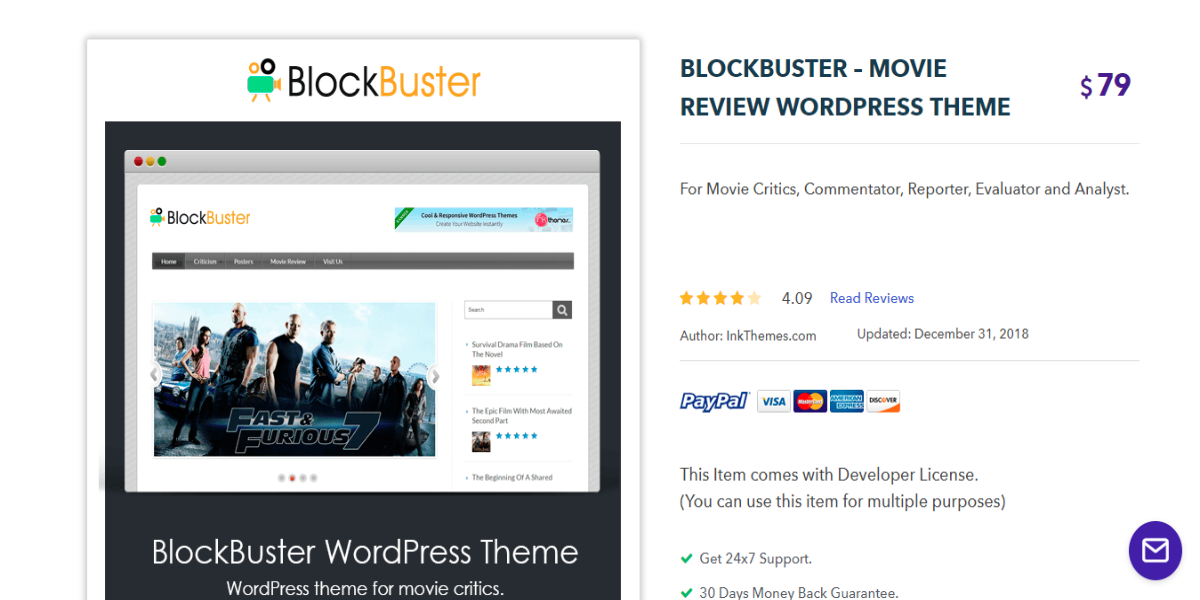 The blockbuster movie review theme for WordPress was specifically designed for movie critics, commentators, evaluators, reporters and analysts.
With the theme, you can design a stunning website where you'll be reviewing movies, with an option to allow your readers to drop a comment or rate the movie. You also have the option to categorize your movies based on genre – suspense, comedy, thriller, action or romance.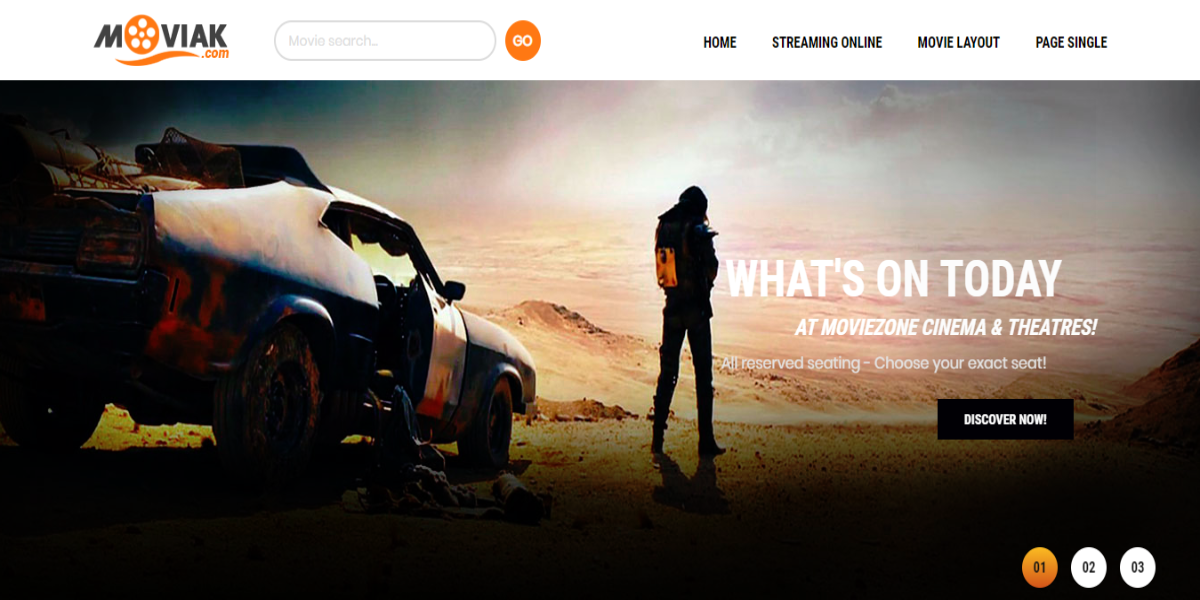 Cinema24 works perfect for a movie company, theatre, comedy club, circus, stadium, puppet show performers' website, and film manufacturing agencies and NGOs.
Any cinematic element you can think of is integrated in the theme, which sort of softens your job when designing.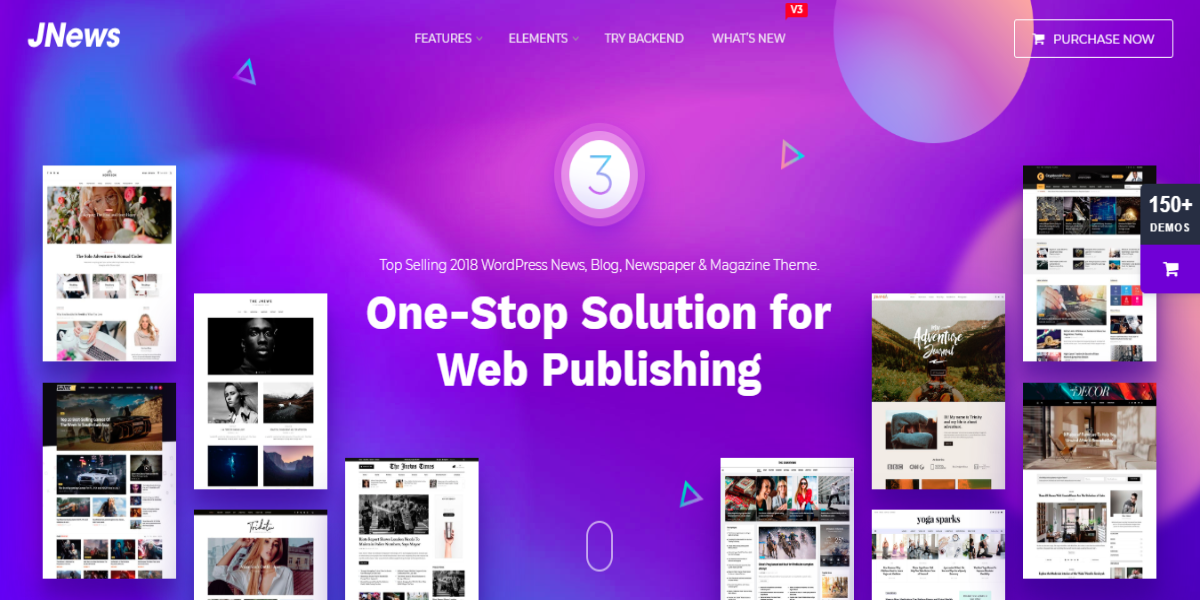 JNews is a premade WordPress theme for designing a movie news portal or magazine. What's interesting is that the theme has been designed to support YouTube, vine, vimeo, and self-hosted videos.
It can also auto-generate thumbnails from the above mentioned platforms and post them on your site. Its design also allows it to speed up the pace at which pages load up for enhanced user experience.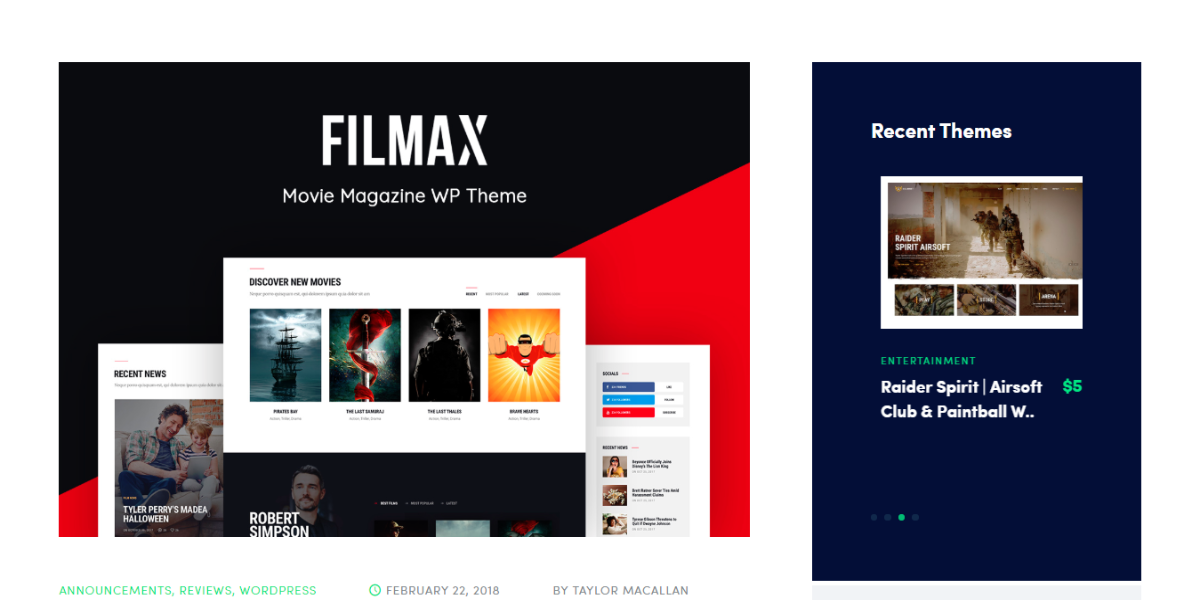 Filmax is one of the most stylish WordPress themes for an online magazine, movie review, or film portal. Essentially, the theme is designed to focus on regular publication of articles online.
Suffice it to say it can work for any kind of movie-related blog. Even better, the theme provides a wide range of options on how to present your content to readers – slides, post widgets, short codes, and carousels to name a few.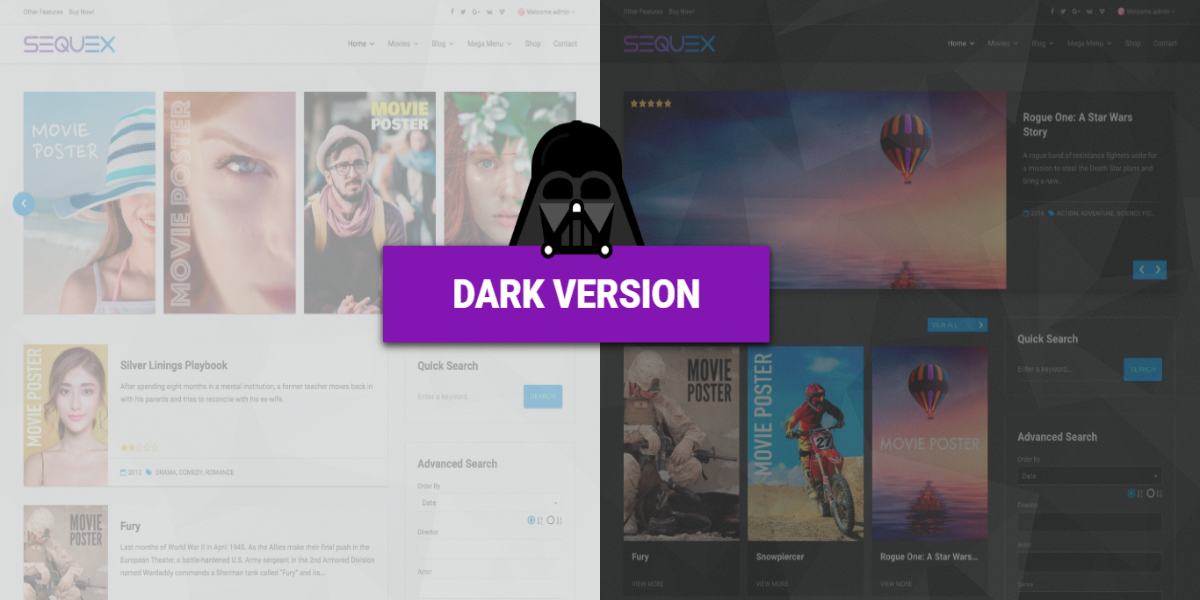 Sequex is the theme to turn to if you've been looking to set up your own movie database such as IMDB.
With the theme, you have the option to import movie posters, images and all kind of data with only a few click and little strain on your part. The theme also allows you to customize your site any way you see fit, thanks to the broad range of page builder elements the theme stacks.
Noxe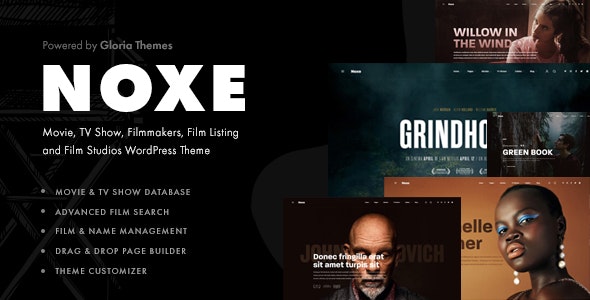 Noxe is a wordpress thing that has been specially designed to create movie e websites. This theme has been created or design by theme forest. This theme contains more than 18 pre-built demos so that user can check out which theme is suitable.
The organisation create this theme on 29 June 2020 and the last update has been released by the organisation on 29 November 2020. Noxe wordpress theme also supports Gutenberg optimised high resolution and widget read.
It is also compatible with almost all browsers such as Firefox, Safari, Opera mini Google Chrome and edge. There is a various file included in creating this theme these are PHP files, CSS files, and JS files. Noxe wordpress theme is design or created in such a way that its optimisation performance is very good we can say that speed score and page speed is 99 and the loading time of the complete website is 1.3 seconds. Users can create movie and TV show lists apart from that episode management it can be done with the advanced film search system.
Noxe wordpress theme is not available for free or basic if any user wants to use its complete feature then use and need to pay a certain amount of money so that organisation will provide an active legal licence with complete features. This theme will provide with well documented and completely responsive for all screens.
Which Movie Theme Do You Like?
Need help in Theme Selection or Theme Issue? We are available 24/7 by Phone or Chat.
Mugplus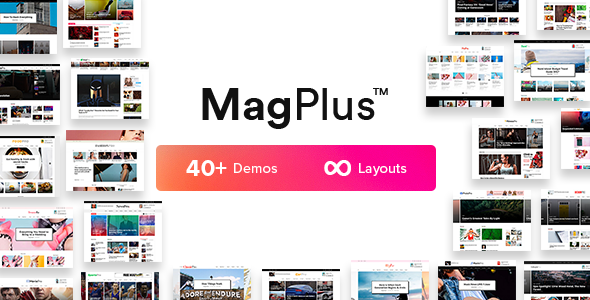 Mugplus is again a wordpress theme which is specially designed for creating a website related to movies niche. Mugplus has been created by theme forest on 21st November 2017 and the last update of the theme has been released by the organisation on 8th December 2020.
Mugplus create top-selling wordpress theme record with more than 3K customer. This theme support Gutenberg optimisation with high-resolution and widget ready. It is compatible with all browsers such as IE9, IE10, IE11, Firefox, Safari, Opera, Chrome and many more. Theme forest file includes in this theme are PHP files, CSS files, JS files and, layered PNG. This thing having more than 40 demos with infinity layouts and 30 plus templates to be installed within a single click.
Mugplus contain inbuilt builder with elementor and WPbakery page builder. If a user wants to know about its loading speed and many more thing related to point of SEO is performance grade 99, loading time 2.25 seconds, page size 2 MB. There is more than 12 header layout out. Ultimate colour option with advanced topography option and blog layouts.
Mugplus is a premium plugin it is not available for the basic or free version. If any user wants to use it all feature than user needs to a certain amount of money e after that organisation will allot in legal active licence so that user can use a complete feature of this theme. Very documentation and a responsive layout for all screens are to be present inside the theme.