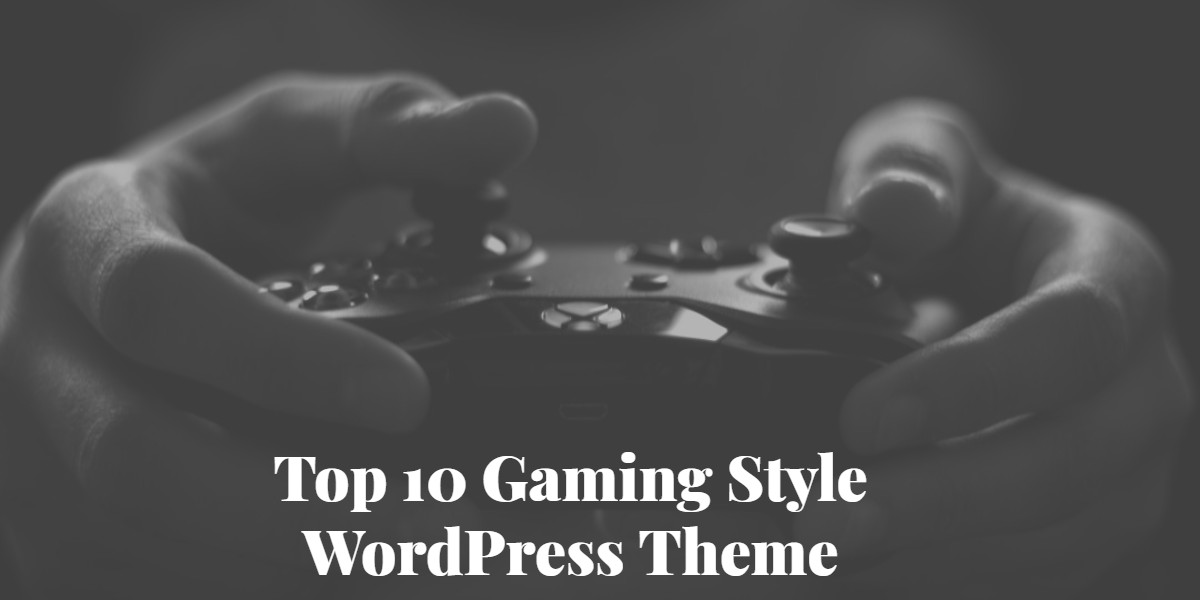 Top 10 Gaming Style WordPress Theme
Last updated on September 13th, 2023 at 05:23 am
Are you a traveler, realtor, marketer, or a general middleman? You badly need a relevant Gaming Style WordPress Theme for your firm. This is basically a theme which is suited to capture and handle the unique needs of your company's nature, character, and overall objectives.
We are here to help you get started in this. That is why we have compiled ten of the best 10 Gaming Style WordPress Theme on the market today. We are going to examine them in finer details for you in the conversations that follow hereunder.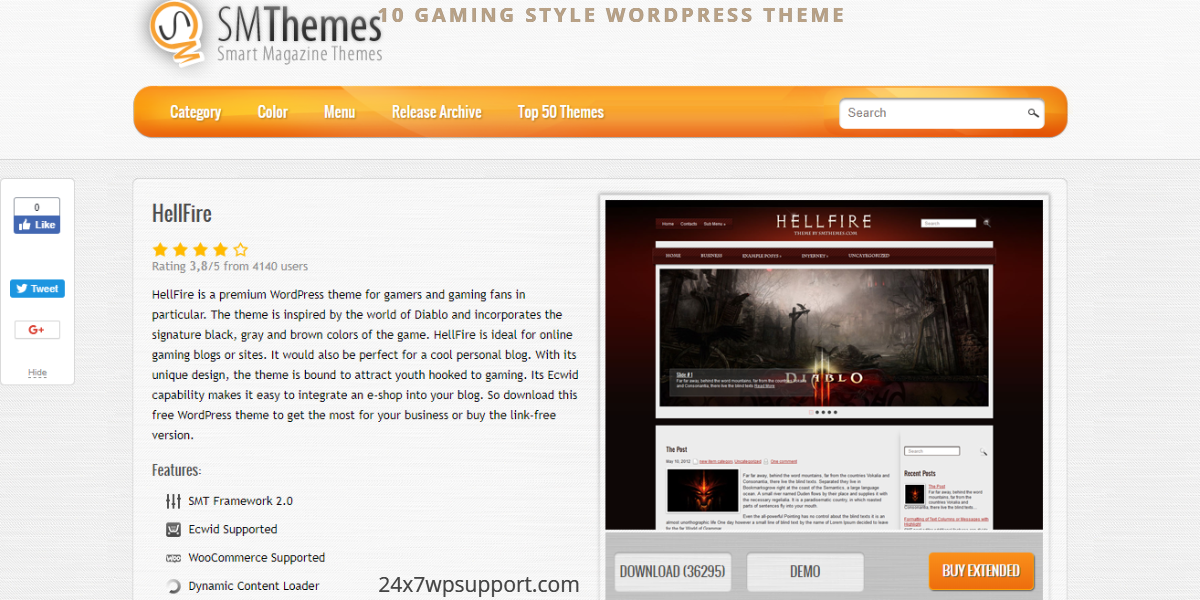 Features
Hellfire has an SMT framework 2.0 in which you can design your site very well.
Consequently, heel fire features a responsive web design that can easily adapt the layout to a tablet or a mobile gadget.
The presence of dynamic content loader helps in loading new posts without reloading the page.
Furthermore, custom sidebars are available to assist in customizing the layout of your web pages.
Social bars aids in making it easy sharing of your articles by those who read it through our social bar.
For you to keep visitors on your site multicolored related posts are available to help in catching presence of related posts.
Presence of anti-spam without captcha helps to keep your theme protected against spam without having scrutinized captchas.
Translate is also available for easy translation of the site to any language while using one page in the administration panel.
You can add originality in the design of your posts by the use of advanced editor options.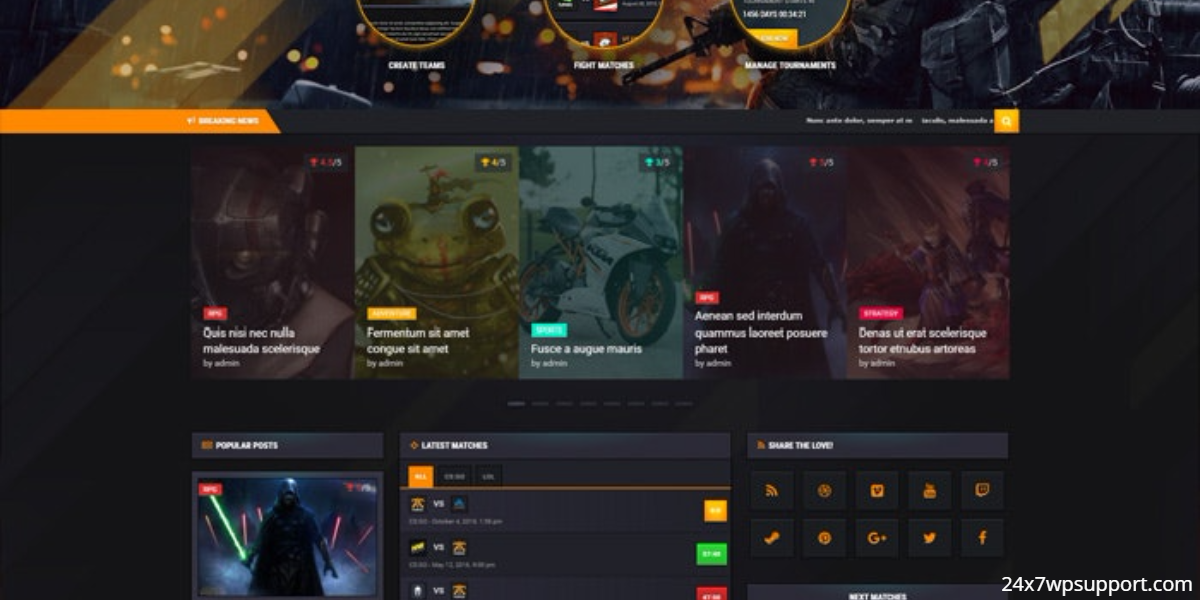 Features
The availability of a tournament system enables one to create as well as manage tournaments between teams and users.
In arcane theme, users can create as well as manage their teams.
Consequently, the team war system helps in creating and managing tournaments and team matches.
The page layout in the arcane theme is predefined for clans for easy creation.
Arcane theme features animated images and icons as well as WooCommerce support and HTML5.
You can upload your background on the arcane theme, and it also features unlimited colors.
The arcane features a fully responsive design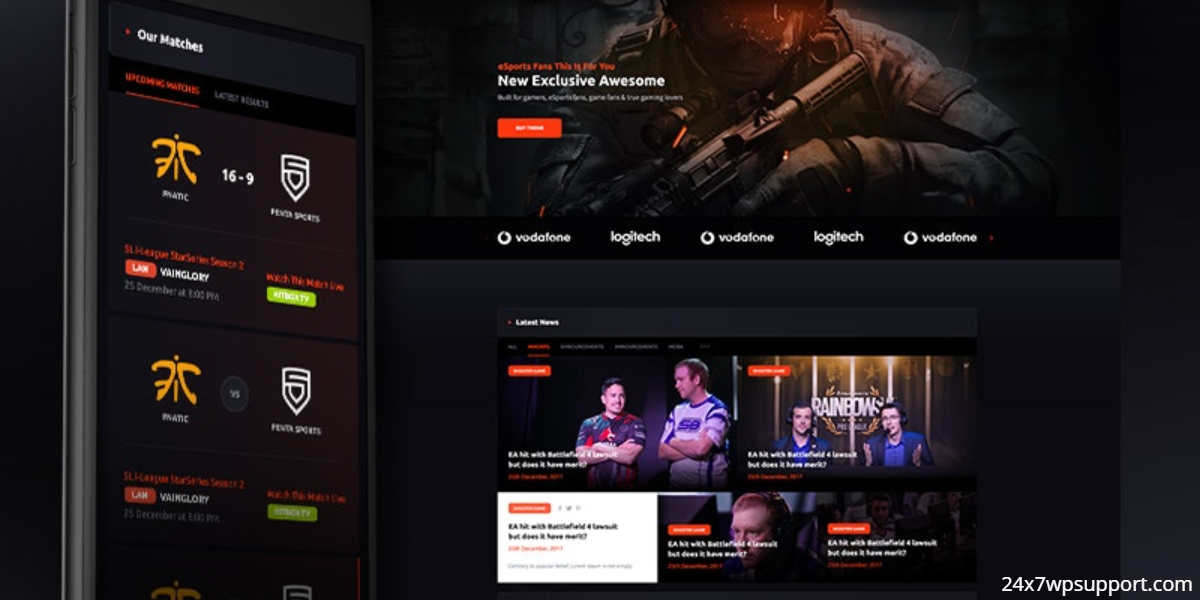 Features
There are unlimited teams in the pixie huge theme and lists of players with their profiles.
You can watch a live stream as well as view upcoming matches and results.
Pixie huge is fully colored and customizable.
Furthermore, pixie features sponsor promotions and has a Twitter feed as well.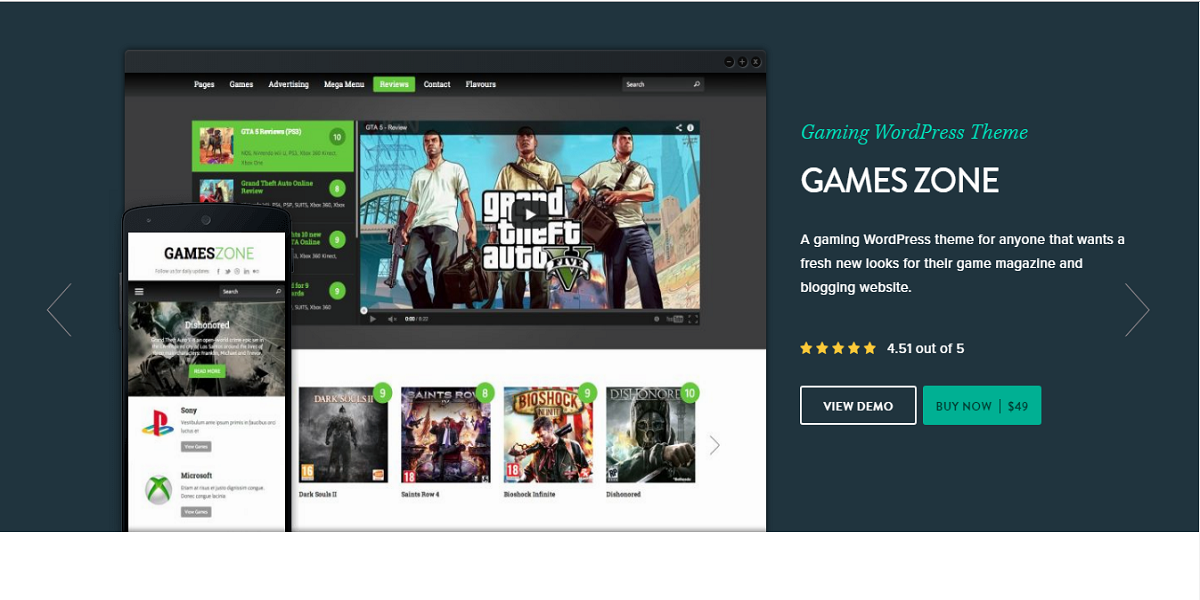 Features
The game zone theme is customizable as well as it is easy to use and install.
The background colors can be changed easily directly from the WordPress administration.
There are several built-in layouts for you to use in the game zone theme.
Furthermore mega menu a user-friendly menu is available and makes it easy to create highly customized mega menu configuration.
Consequently, the game zone features a built-in calendar to keep the users updated with all the upcoming events.
There is bunch Google's font integration available for free in the game zone theme. Since the fonts are available on the Google server displaying them on your website will always be fast.
There are multiple slide options available for users to choose from.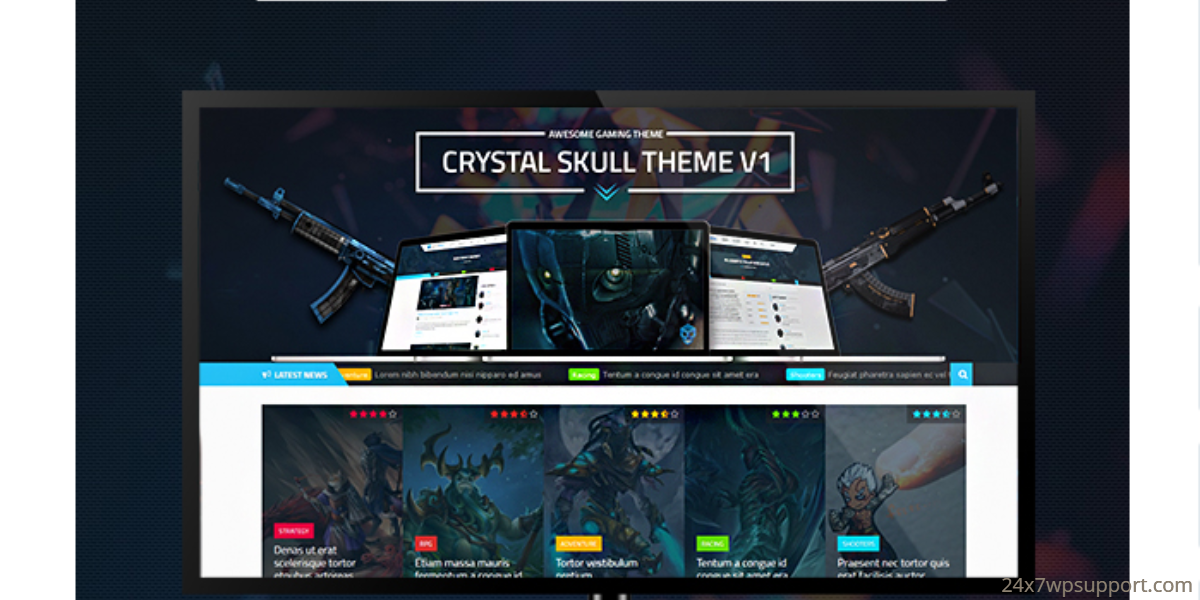 Features
It is built on bootstrap which is responsive and looks good on pc, tablet as well as mobile phones.
Crystal skull features a page builder that is powered by Visual Composer.
The crystal skull is fully compatible with the WooCommerce with a design that looks amazing.
There are various colors available in the crystal skull.
In crystal skull, you can upload your desirable background.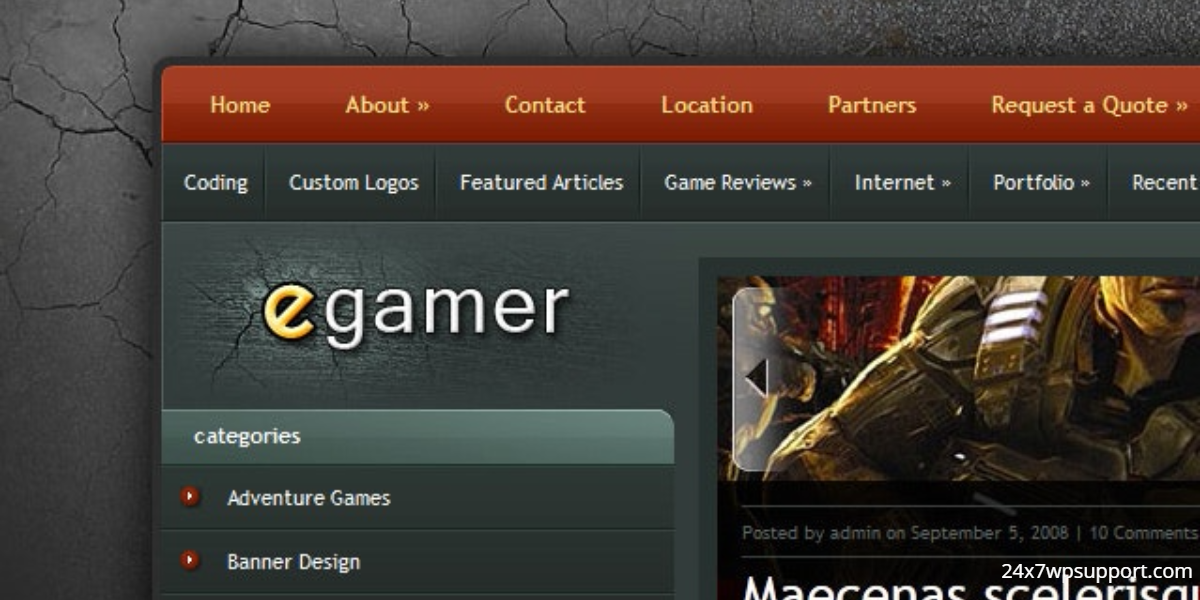 Features
You can create incredible and complex layouts by the use of shortcodes available in the eGamer theme. Furthermore, the shortcodes improve the functionality of your content.
Accessing pre-made styles and functions have been made easier by the use of page templates. Consequently, each template can be applied to a separate page.
There are various theme options available in the eGamer. You can adjust your layout as well as manage advertisements, optimize for a search engine or even control colors
Features
It features a unique home page layout as well as 1-, 2- and 3- portfolio and four menu areas.
Furthermore, this theme is equipped with a filterable portfolio and four sidebar position.
There are more than 80 shortcodes available for better functionality of your content.
You only need two steps to install this theme, and it features multiple color options with fantastic sliders.
The typography is customized with more than 600 Google font as well as a custom widget for sharing on social media as well as commenting.
There is a built-in theme customizer available in this theme.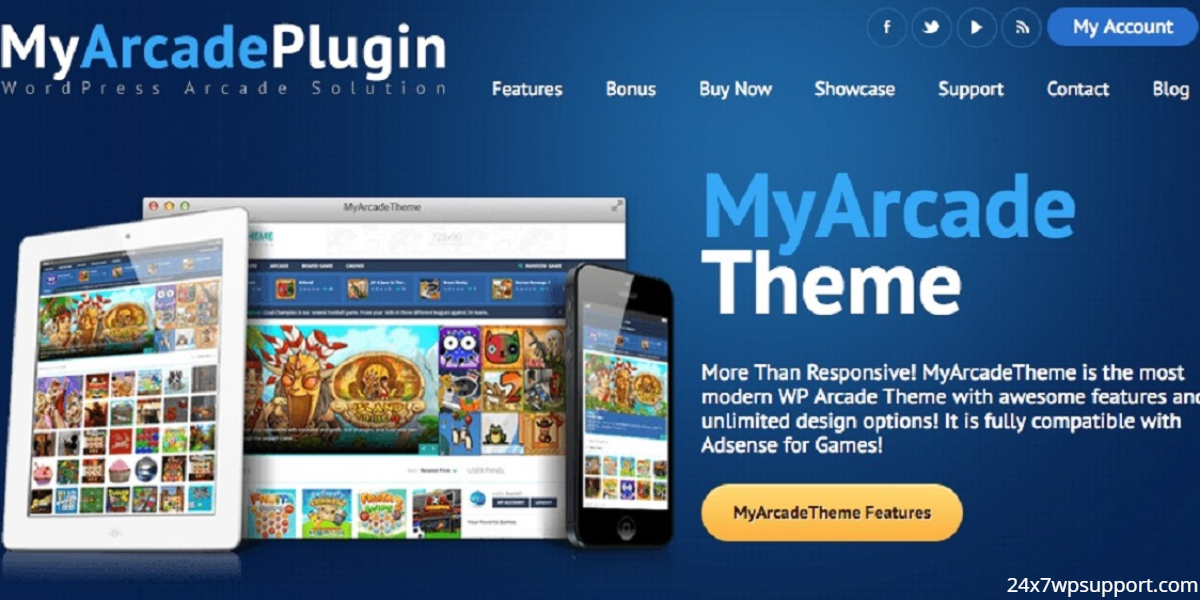 Features
Game on has a responsive design that works perfectly for mobiles and desktop. Furthermore, it is easily customized stylish and simple to use.
The game on the theme is designed to be compatible with MyArcadePlugin, BuddyPress as well as bbPress Forum.
There is a translation ready in the theme, various color schemes, Google analytic integration as well as it is supported on major browsers.
Furthermore light off option is available on the game page.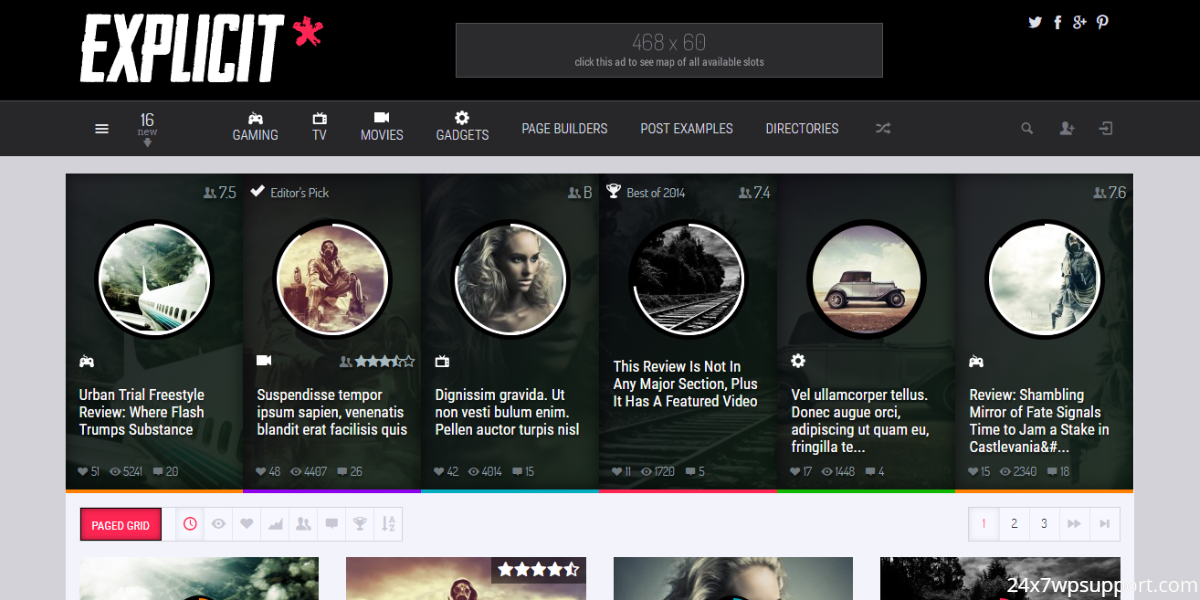 Features
Explicit features Ajax powered mega menu with categories icons and colors. This makes it easier to create sub-sections within your website. Furthermore, Ajax sporting as well as paging makes it optimized and fast for minimal loading of the server.
A master slider that is touchable is available making it easy to slide contents on your mobile as well as it is fully optimized.
There is an infinite loader for both blog layouts and grids.
Various rating styles for turning any standard posts into a review.
You can select users or criteria editors that can rate any post by the use of selective rating or unlimited criteria.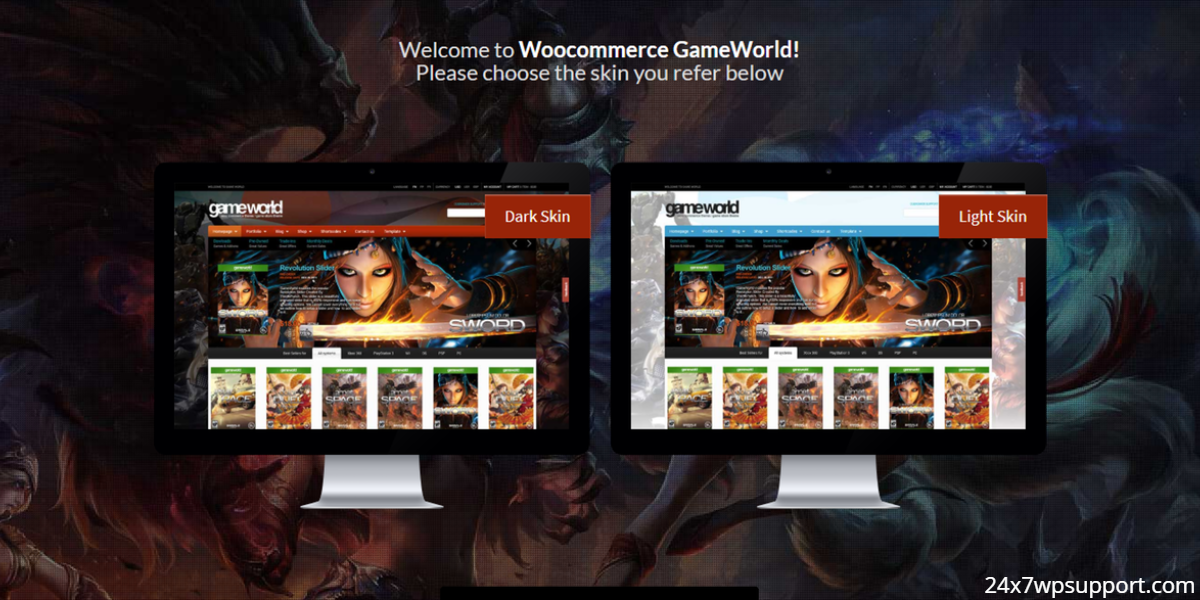 Features
Multiple homepages. There are two different homepages available that can be used on the website.
Game world is designed to be optimized in all the most common screen resolution.
Built-in mega menu that is best for larger menus. This feature supports color, column, a set icon as well as more menu in a tablet.
There is an amazing revolution slider that is created by theme punch.
You can easily change your color for the whole theme from the backend color selector.
Game world features a custom layout where you can right, left sidebar or even full width on any page.
Which Gaming Theme Do You Like ?
Need help in Theme Selection or Theme Issue? We are available 24/7 by Phone or Chat.