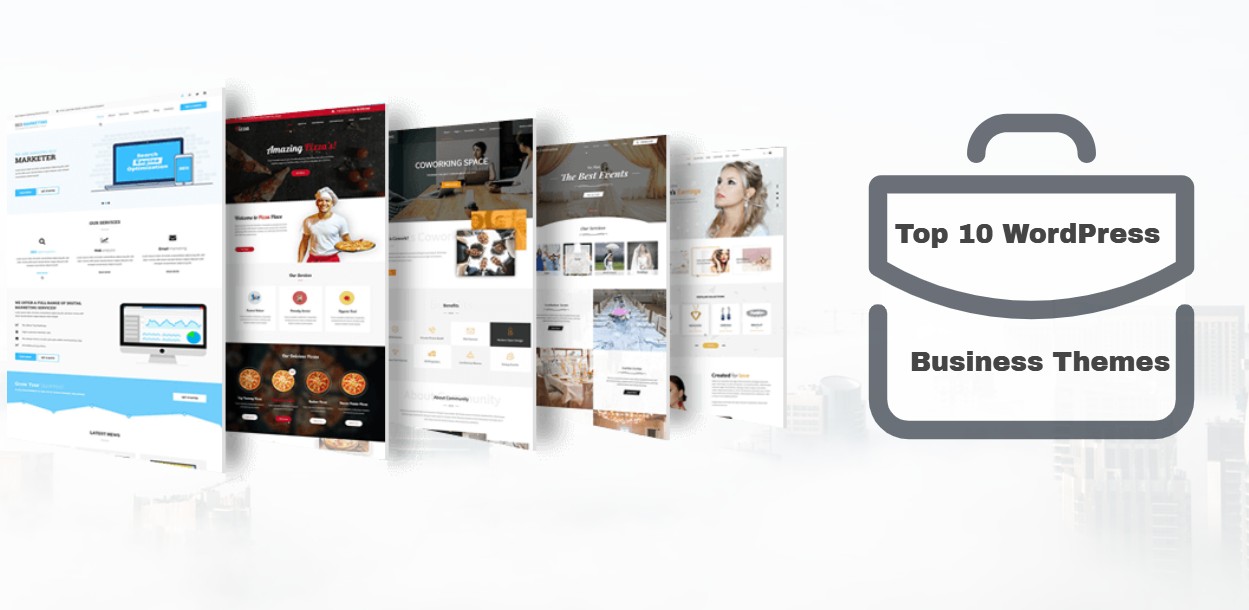 Top 10 WordPress Business Themes in 2022
Last updated on February 4th, 2022 at 11:36 am
Setting up a business website shouldn't be that tough task with the right theme. Regardless of the industry, you operate in, there's always a WordPress theme that snugly matches your brand and needs.
And after you install the theme, the next thing you do is make a few customizations here and there and there you have it – a nicely designed WordPress site that faultlessly matches all of your online needs.
The best part is that you have tons of premade themes to choose from. Of course, you're bound to suffer from analysis paralysis while going through the entire catalog just to single out that one theme.
For this reason, we decided to handpick the best of these themes and run them into a list of 10 for you to go through and make a pick: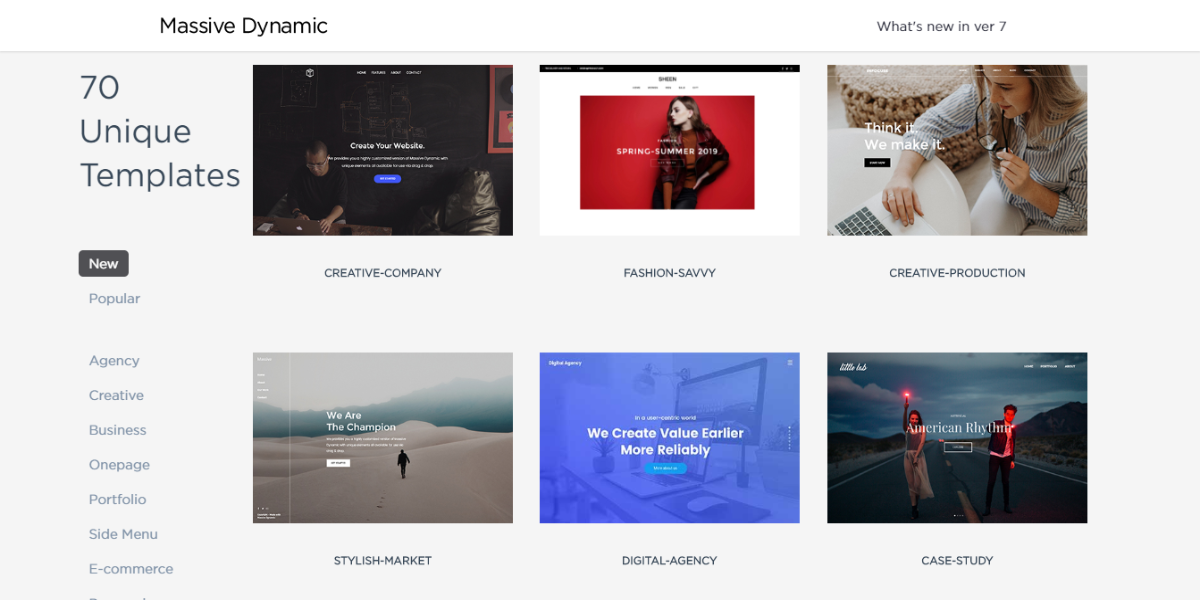 Massive dynamic is one of the most sophisticated business themes you're likely to come across online. Crafted by a team of professional developers, the theme was designed with utmost care and attention to detail.
This went on to see that the final design was NOT only smooth but that it was also nicely polished and with one of the most functional interfaces and technology mix up you're likely to find in a theme.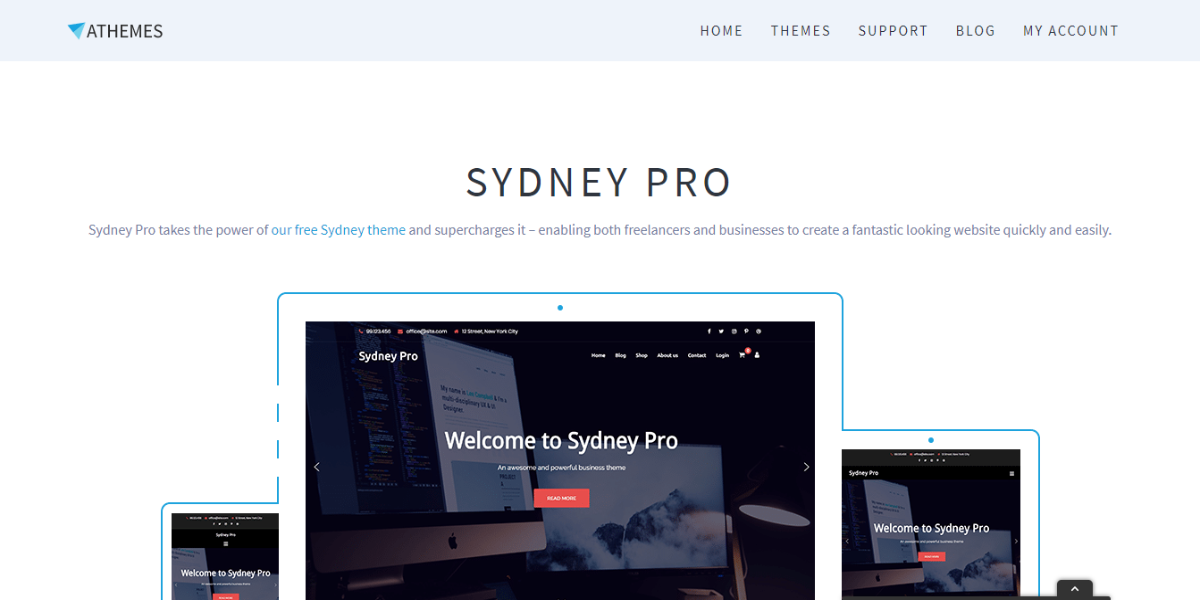 Sydney pro is a full pack business theme for WordPress. The theme arrives with an option to upload a custom logo, edit the slider, play around with all the colour options provided and access all Google fonts from the comfort of your WordPress dashboard.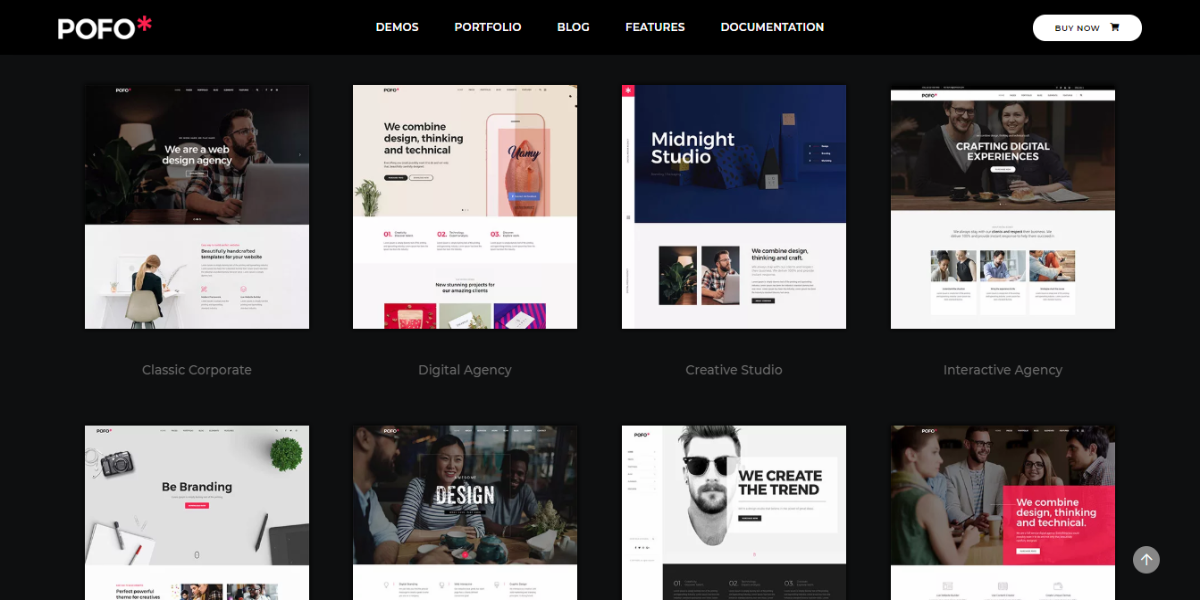 What sets Pofo apart from the rest of themes on lists is that is does feature a broad selection of layouts and functioning demos for you to choose from. The theme is also designed in such a way that it can be used for almost any kind of business.
The theme also happens to flaunt one of the most visually-friendly full screen designs, in addition to providing an array of interactive elements and other effects that work together to give your site that professional look every business owner wishes to see whenever they look at their site.
Zelle Pro is a modern, interactive business theme for WordPress. As a single page theme, the theme is well suited for small businesses.
In quick highlights, the theme arrives with a full-width background image, a wide range of animations and a well-crafted white bar at the top for the menu.
The theme flaunts one of the most user-friendly designs, in addition to stacking a colourful and catchy design you'll certainly love. Goes without mentioning the parallax effect for a stylish sliding experience as you scroll through your site.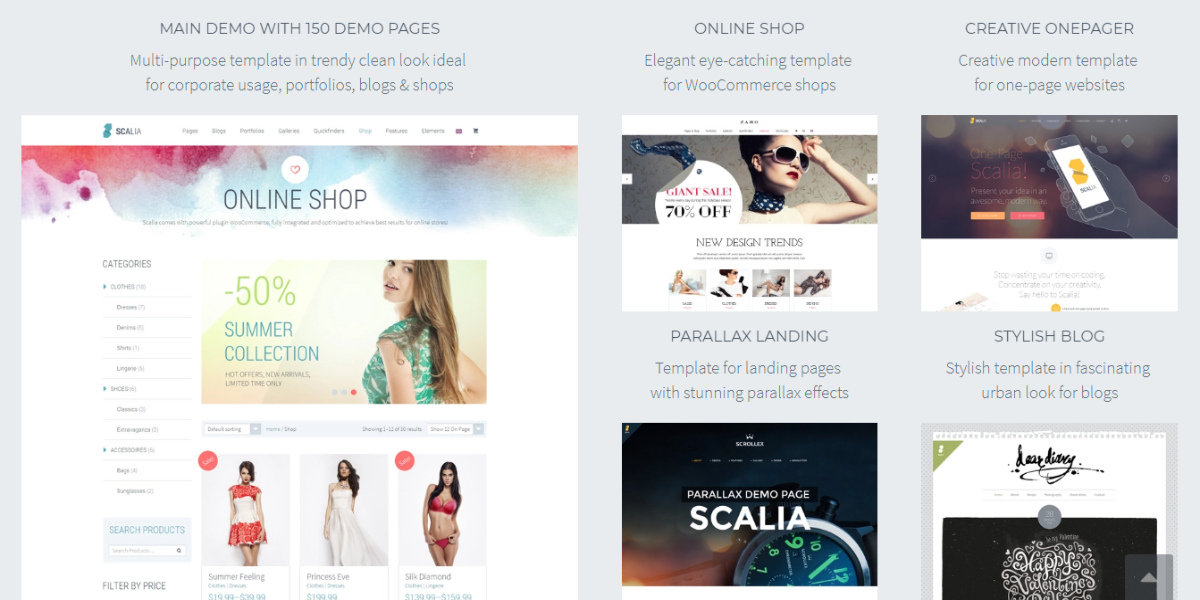 Scalia is worth every penny you'll be spending on it. As a top-notch WordPress theme whose design allows you to have an astounding online experience while managing your business, the theme is rich with all kind of features.
Besides flexibility and versatility, the theme arrives with more than 50 premade templates for you to choose from. So regardless of the industry you are in, you're guaranteed to find that one template that snugly address all your website needs to the core.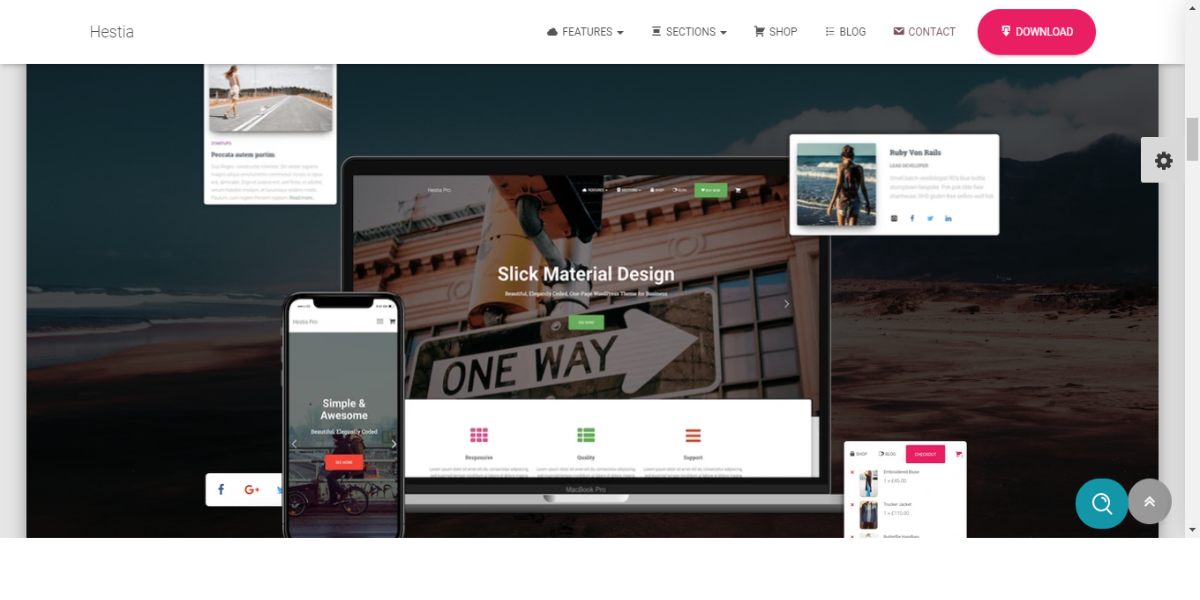 Hestia is the theme you choose if you're looking to create an online profile for your business.
It's a modern theme designed to the best of the industry standards. It's also SEO friendly, fully responsive, and both RTL and translation ready.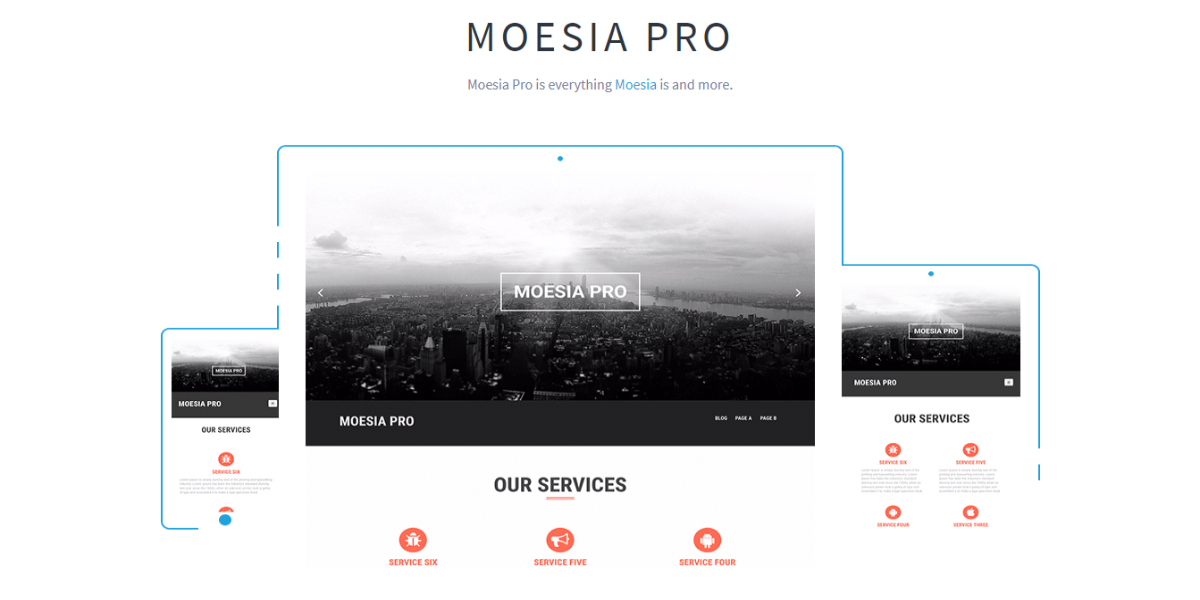 Moesia is another responsive business theme for WordPress. The theme offers a full parallax support, in addition to coming with 11 predefined blocks for designing your site's homepage.
Keep in mind that each block also features its own parallax background that adds up to the overall beautiful experience of having a great design for your site.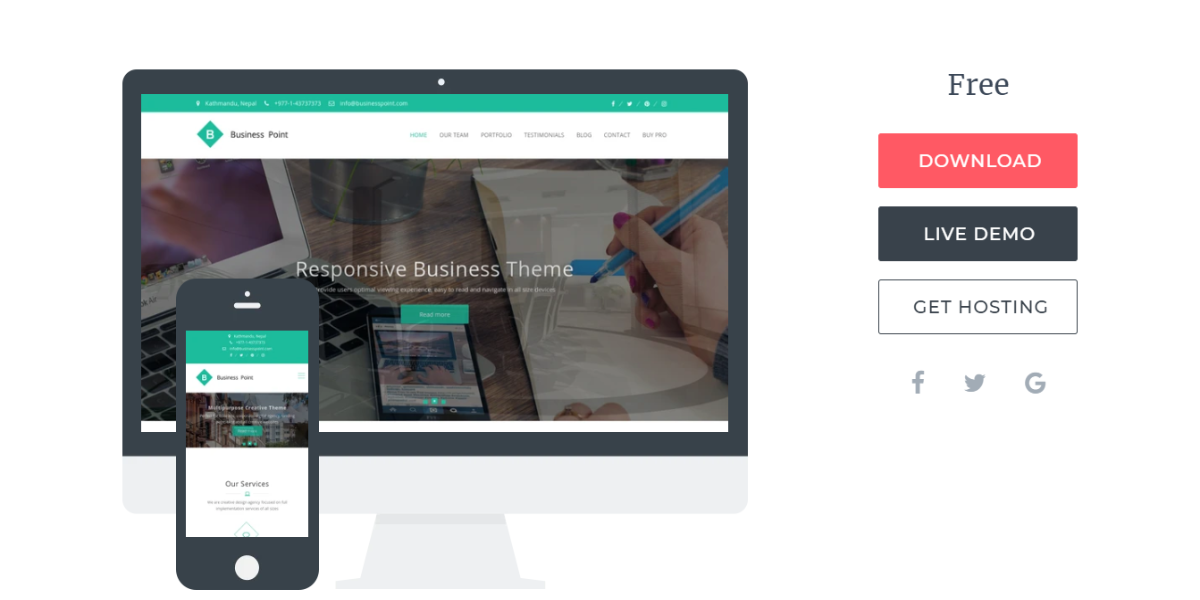 As the name suggests, Business point is the theme you choose to design a business, portfolio, landing page, entertainment or informative website for your business.
The theme happens to feature different sections including testimonials, services, client carousel, and team section among others.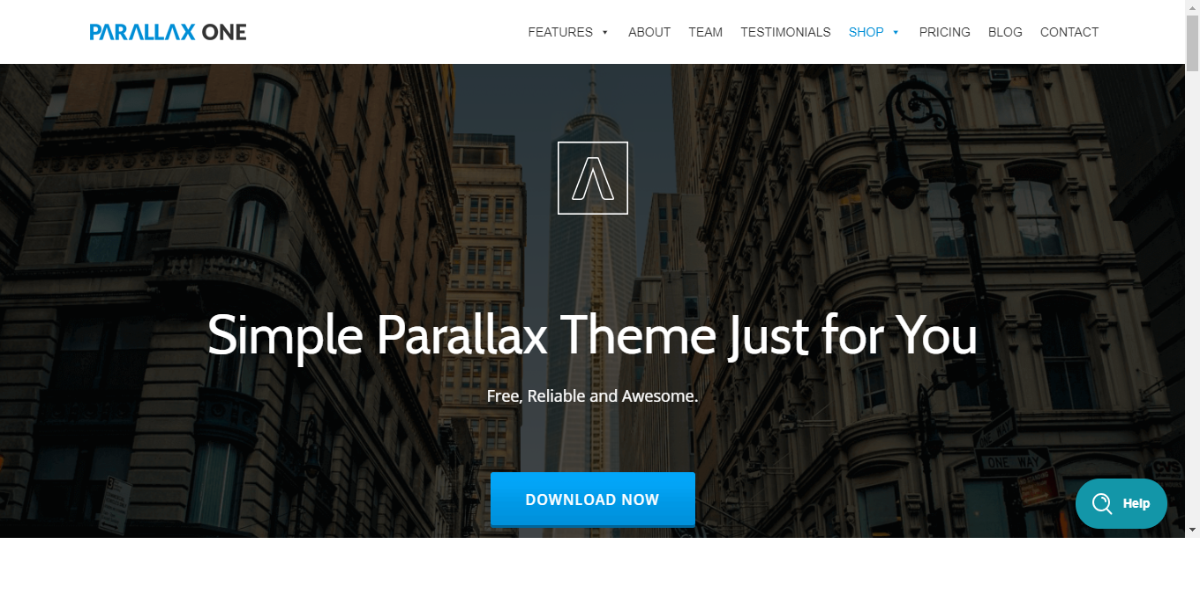 Parallax One is the themes you use to tell your business story. The theme is mobile responsive. Meaning it can load just find in any devise out there without losing its structure and layout.
You also have the option to allow a smooth scrolling of your site using the parallax effect.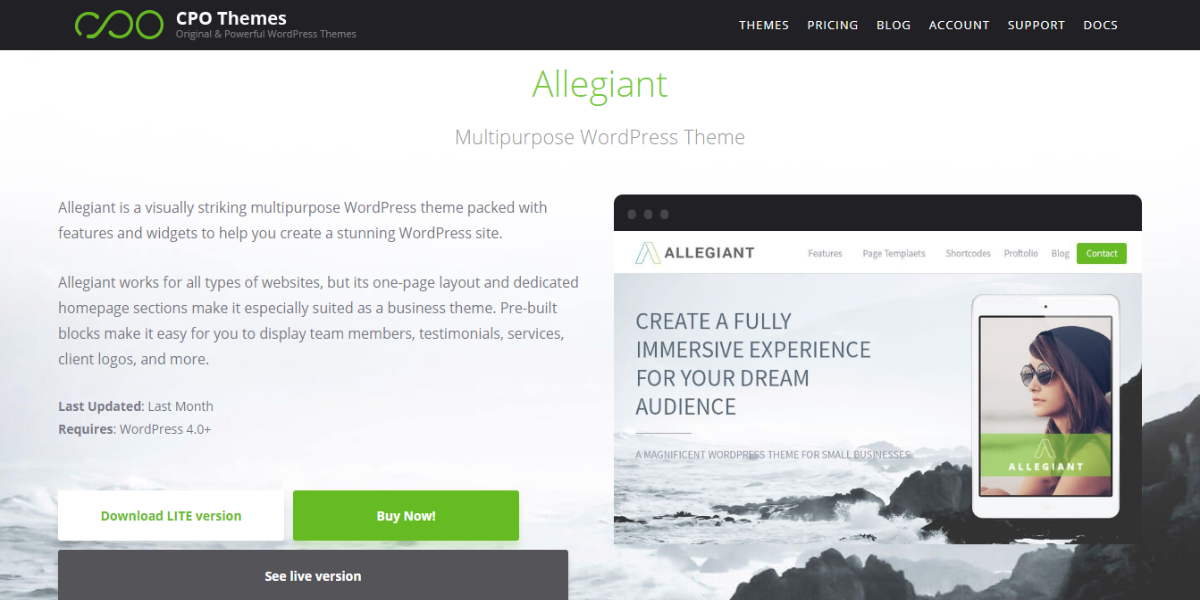 Allegiant is one of the most attractive business themes to use for your site. As with all the themes on the list, the theme comes jam-packed with lots of top-of-the-shelf features that you could use to establish a strong online presence for your business.
The different dedicated homepage sections also makes it an ideal kind of theme for any kind of business website. And with the pre-built block, you can easily include even more sections to the site with just a simple click of a button.
It's a Wrap
Your business needs a fitting web portal to start cashing in on visitors that rely on search engines and social media for the buying decisions they make. There's also a fair chance that you competitors have already taken a jump on you and already set up an online portal for their business.
But just in case you haven't, there's NO need to fret—just pick a theme from the options provided and with a few guidelines, you should be able to set up a full functioning WordPress website for your business.
Divi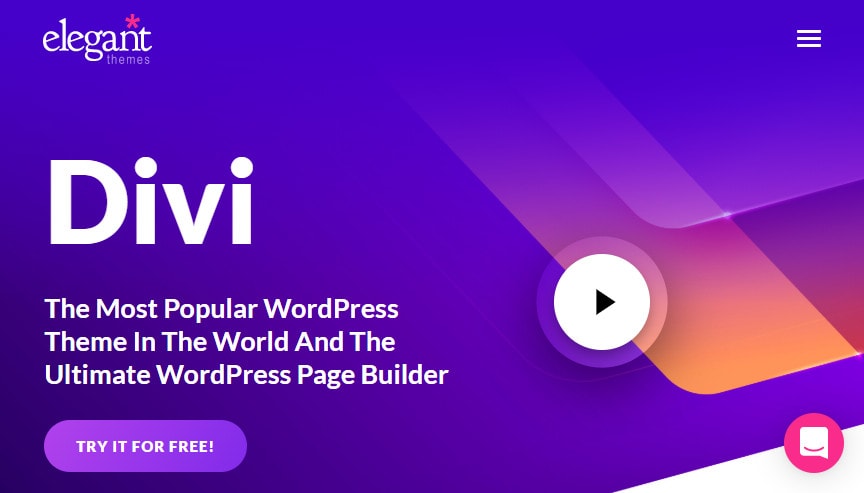 Divi is the most popular business theme in WordPress. This theme is produced by elegant themes team. This team include this theme as its flagship product. Divi theme was launched or released in in 2013. After this, it got regular updated so that it it will become a multi-purpose WordPress theme category with a highly advanced and improved version. This theme is now available and it is used for multi-purpose work by using this theme user can create any type of website. It depends on the user customisation how is going to build a new WordPress website with the help of the Divi theme. There is a good point from this WordPress theme is that it has been regularly updated and secure WordPress theme. This theme contains much powerful software in it. This theme has its own element builder. Through this element, builder user can drag and drop and create its website. The best part about this theme is the Divi plugin also present on WordPress. This plugin is officially called a Divi builder. This plugin creates or design by the same team that is an elegant theme team. This plugin work as an element builder which helps you to create or customise a great website with the help of drag and drop.
The GEM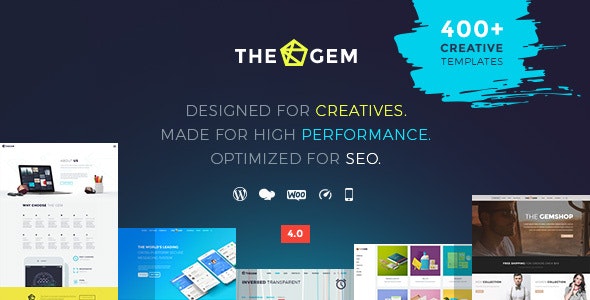 This theme is again in top business WordPress theme. TheGem is a versatile, responsive, high-performance WordPress theme with a contemporary imaginative design which is going to suitable for an abundance of creative uses for building business websites. This theme has been conceived so carefully that it implies its variety. In this theme, we can see various imaginative uses visa capitalizing high flexibility the theme also called a Swiss army knife.
The gem contains more than 40 unique multipurpose creative design concept full stop this theme having 150 stunning demos page and all they are also more than IIT navigation style. It contains the most flexible pages layout and the having possibilities which is really unlimited. There is a huge concept behind the theme is that it can be fitted in any size of business and with unique ideas. The gem theme contains everything which is going to cover your ambition and creative needs.
Unbound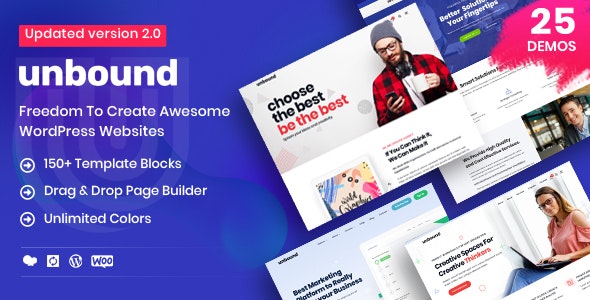 This is again a WordPress theme. The unbound theme is designed only for creating business WordPress website. This theme has been designed by many creators to give all unique ideas and design to built this theme. About the past few years, many people download this theme. Counting of downloader of this theme has been increased like a skyrocket. The theme having a unique feature that you create your own layouts using WP bakery page builder. With the help of this builder and combination of unbound theme user can create for building a profitable business website.
Which Business Theme Do You Like?
Need help in Theme Selection or Theme Issue? We are available 24/7 by Phone or Chat.