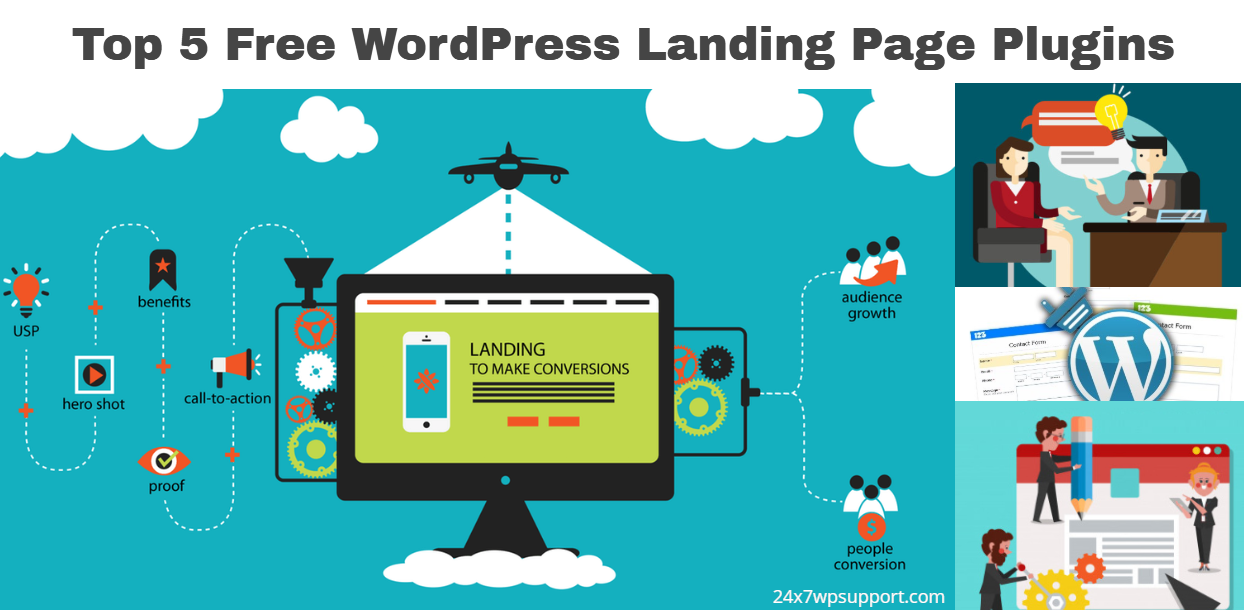 Top 5 Free WordPress Landing Page Plugins
Last updated on August 22nd, 2023 at 06:49 am
Your business thrives on the amount of traffic you're able to drive to your site.
But at the end of the day, you have to ask yourself – where does all this traffic converge to? If your answer is your site's homepage, then there's a whole lot you're missing in terms of traffic conversion.
And that's exactly where landing pages comes in.
Instead of directing your visitors to a single, cluttered homepage, you can come up with highly targeted landing pages to clean out the clutter on your site and get even more of the visitors you attract to your site to convert.
With landing pages, you get to showcase individual products and services in a manner that's both clear and attractive, getting the bulk of the visitors you attract to take action.
Designed to grab users' attraction quick enough while prompting them to take action, landing pages are basically designed to serve as conversion machines.
Creating a Landing Page
Creating a landing Page is never easy. But for WordPress users, the process can be as simple as installing a landing page plugin before going back and forth to make a few tweaks and that's it.
With a good landing page plugin, there's NO limit as to the type of landing page you can create for the products and services you offer. The best part is that you're NOT necessarily required to be tech savvy to pull it off, considering a great majority of this plugins boast a drag and drop interface that simplifies the whole process.
Also offered are a series of other elements including CTA buttons, featured images, videos, heading and links, all of which work together in helping you create highly converting landing pages in the shortest time possible.
That being said, here's a top 5 list of the best landing pages plugins on the market for you to choose from: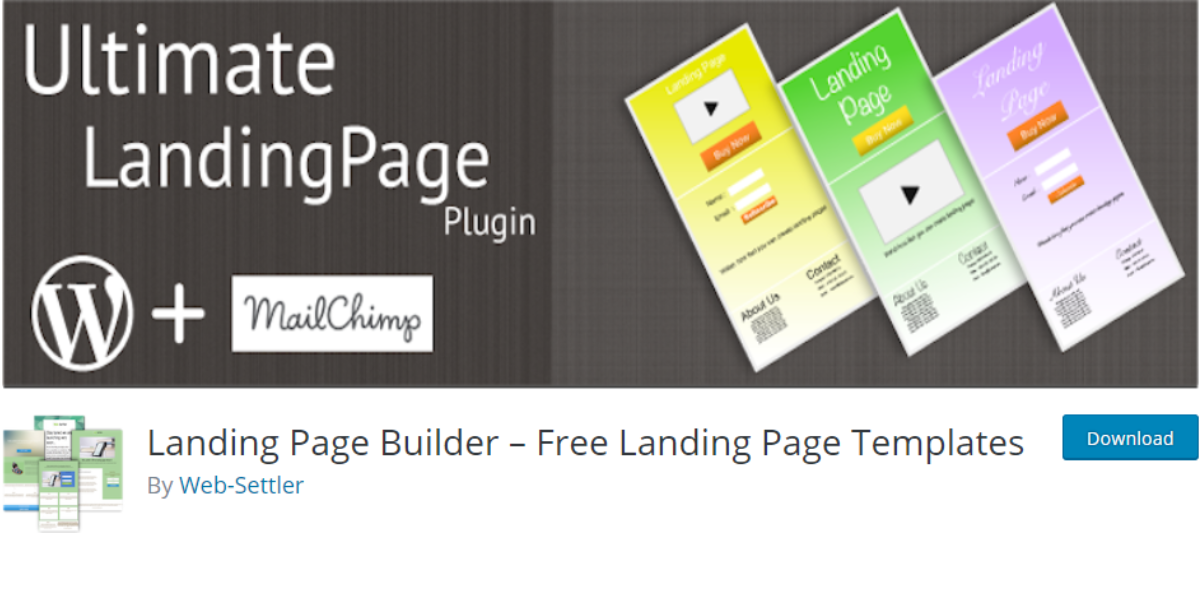 As the name suggests, the landing pages plugin doubles as a tool that you'll also be using to grow your email list.
The plugin also features a visual editor that you'll be using to edit through the landing page you create and view the changes made as they roll. You can thereafter optimize the campaigns you've created using the conversion statistics included.
It supports A/B testing, which allows you to test several versions of the web page you create so you can decide on which one among them offers the best conversion results.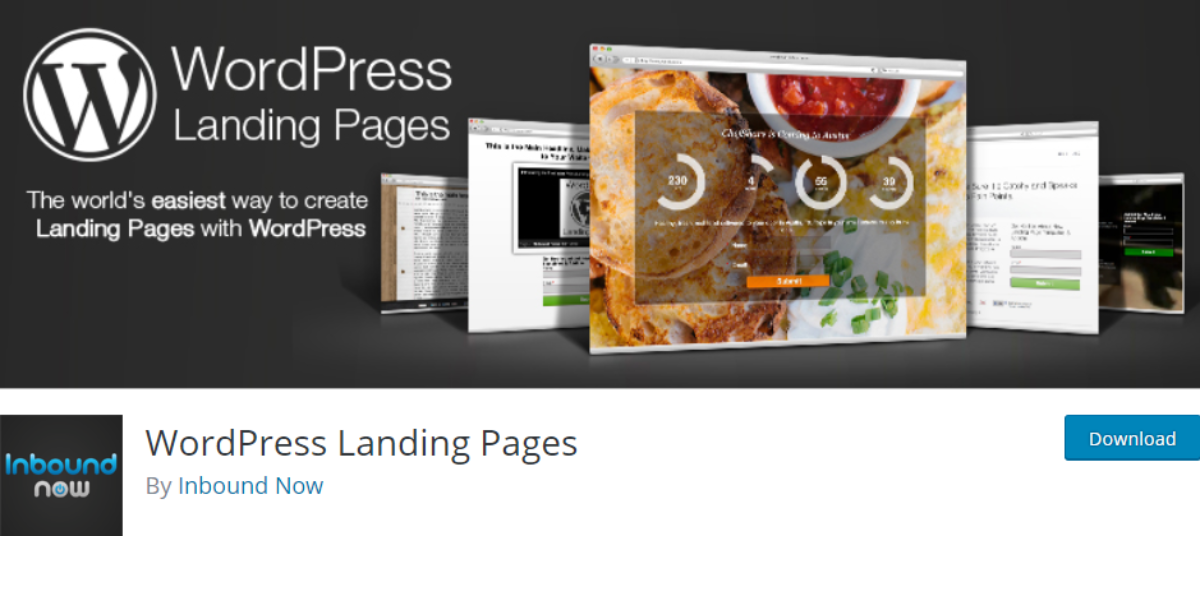 WordPress Landing pages plugin is offered at no charges. It's the plugin you choose if your plan is to turn the visitors you attract to your site into active subscribers and customers.
Intended to support inbound marketing, this is among the few landing page plugins that come with a little more options for converting more of the visitors you attract into potential customers.
The plugin also features an inbuilt page builder that allows you to view the changes you make as they happen. Shipped with a couple of templates, you can choose a canned template from the options provided, tweak them where necessary and create stunning landing pages for your business.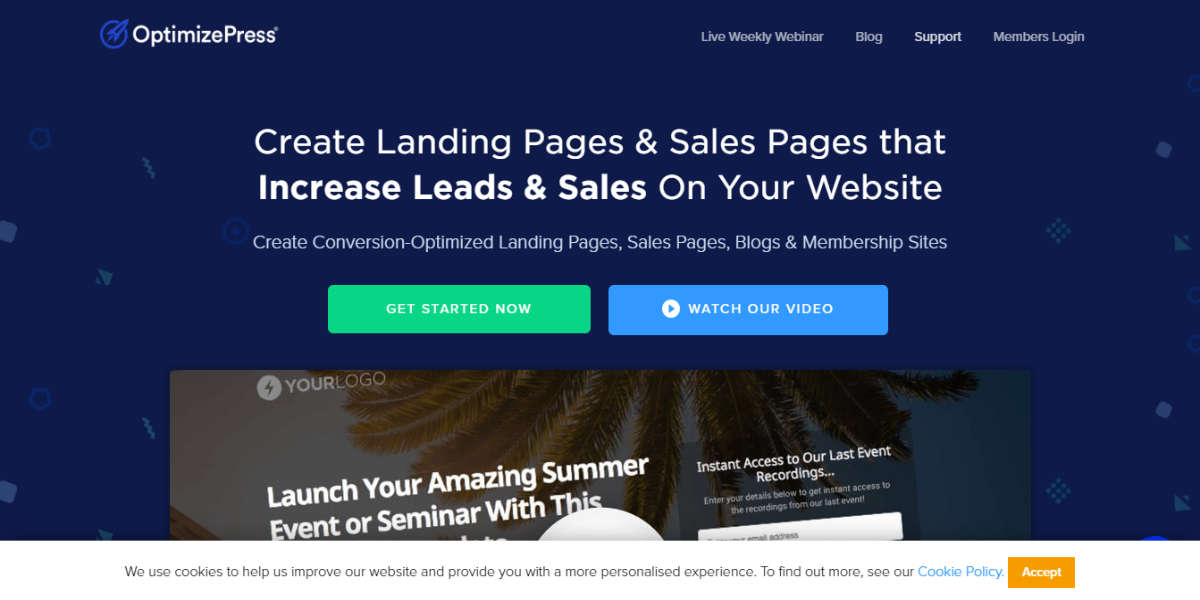 OptimizePress is designed to help you set up well optimized landing pages for your WordPress site. Available as both a plugin and theme, the plugin allows you to edit your landing page in real-time using their LiveEditor system.
The landing pages created using the plugin are fully-responsive so you can expect them to load just fine in any devise.
The plugin comes with an upward of 30 premade templates for you to choose from for an instant head start. To set up a landing a page, all you'll be required to do is edit through the various elements provided and add some more from the element browser options and that's it.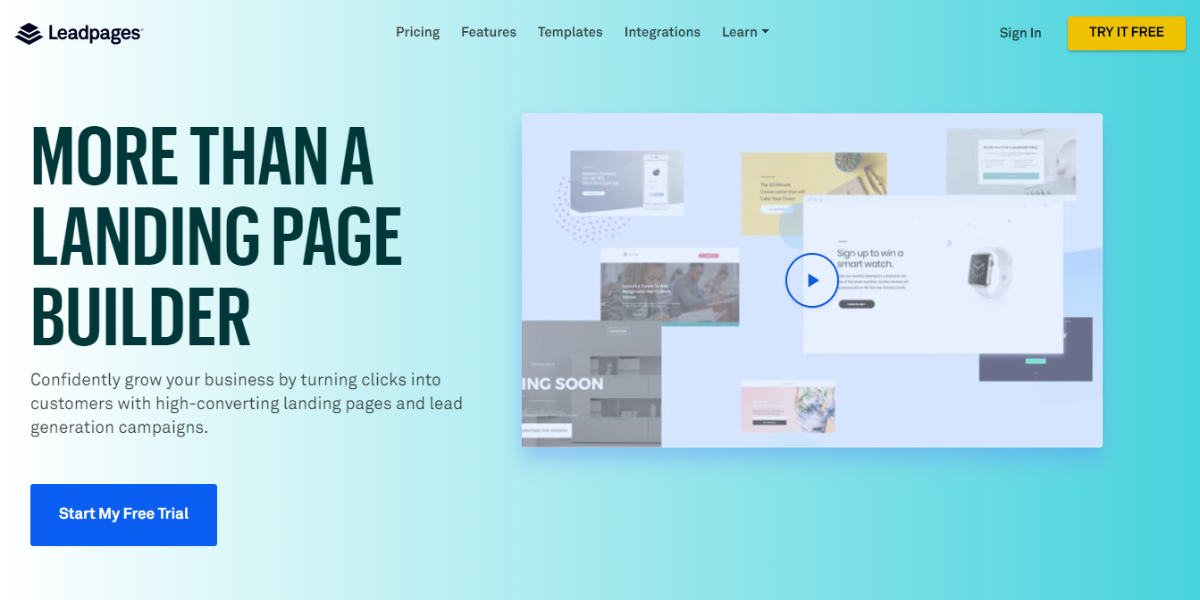 LeadPages is a bit on the technical side. It's a SaaS builder that's dedicated to both building and integrating all your WordPress landing pages.
There are so many reasons you'd want to use a SaaS plugin over any other plugin on the list to set up a landing page. The key being it allows you to manage multiple landing pages for different sites from a single station, which can go a long way to boost up your productivity. In other words, you don't have to switch between dashboards to view the changes you make.
Lastly, leadpages host all of your landing page files, including downloadable thus making it a cinch to host lead magnates compared to the other plugins on the list.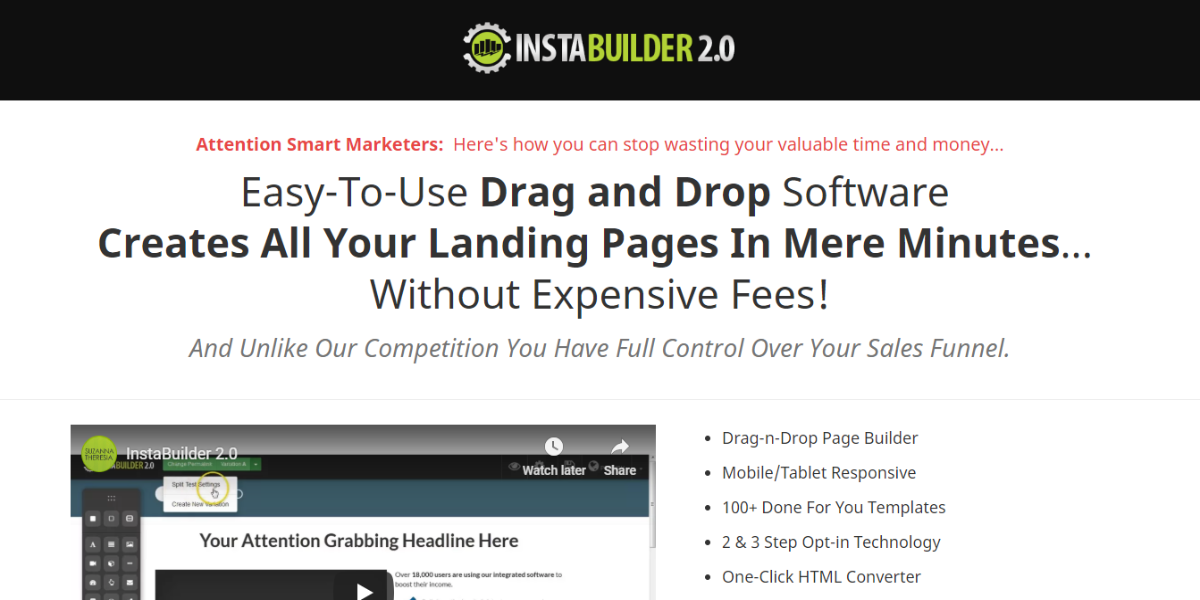 InstaBuilder is another SaaS page builder. Meaning the plugin allows you to integrate several landing pages and manage all of them directly from one spot.
It's also the most expensive landing page builder on the list, but that's mostly because it's the only plugin on the list that allows you to collaborate with other pages builders to improve on the landing pages you create.
It's a Wrap
There goes the list of some of the best landing page builders on the market at the time of writing this.
It's hard to point out a single plugin on the list and pass them as the absolute best, considering the perfect plugin is for the most part one that best addresses your specific needs and circumstances.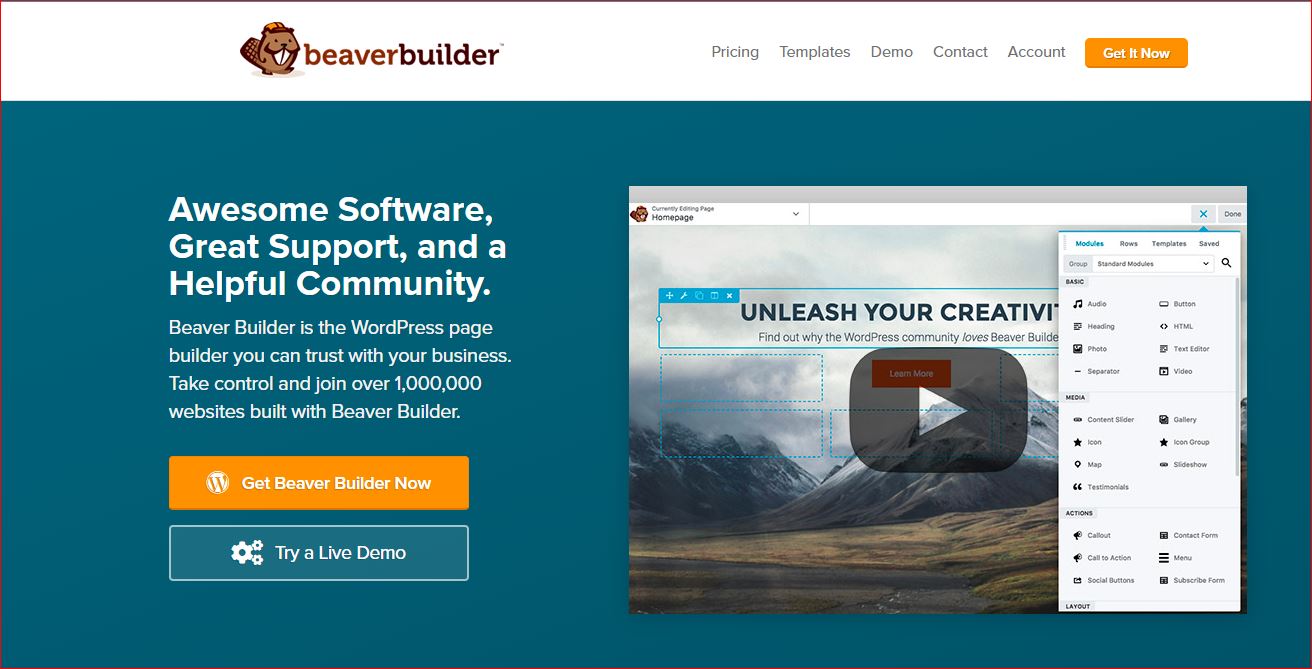 Beaver Builder is a WordPress plugin that is used for creating or designing a landing page for any type of WordPress website. This WordPress plugin is the most popular plugin which contains more than a dozen fully customized templates. Users can choose any one template for creating a landing page of its website. This landing page can customize through Beaver builder.
This WordPress plugin is designed in that way so it can work in any type of WordPress theme. The best option for this landing page plugin is the user can change its theme without losing created or designed landing page. The graphic user interface of this WordPress plugin is intuitive and fast. Shortcode and widget support. The developer option is also present inside this builder.
This WordPress plugin is mobile-friendly / fully responsive in any kind of screen size. This plugin support post, pages, and custom type. Apart from WordPress this plugin also supports woocommerce. It also provides tune and optimization for SEO to the user. Users can import and export their layouts or migrate to any website with inbuilt import-export tools. This WordPress plugin is not available in the free version if any user wants to use all features of this WordPress plugin then a certain amount of money is required to spend then a legal license has been given by the organization.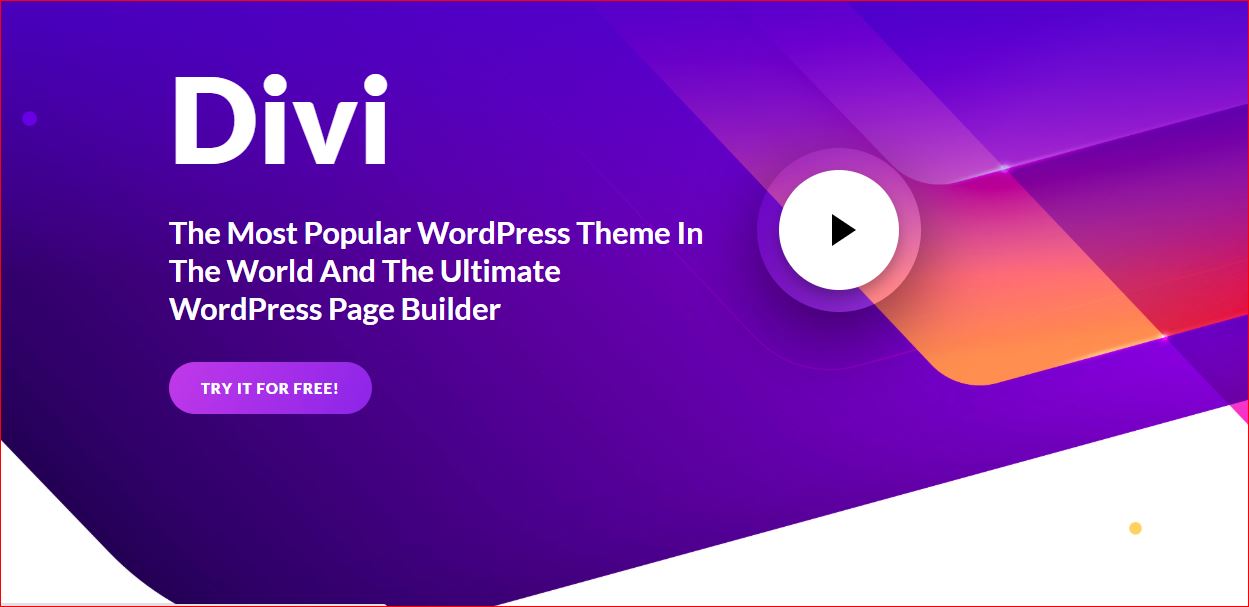 Divi is a WordPress plugin that is created or designed with elegant themes. This is the oldest WordPress theme organisation. This WordPress theme contains more than 20 fully customized WordPress theme templates.
This WordPress theme comes with the integrated builder so that the user can make their custom block design. Apart from that this WordPress theme also contains a stand-alone builder which is going to work with any type of WordPress theme also. User experience and reviews towards Divi theme are great and it is easy to use and intuitive landing page editor. This WordPress theme active downloader the family is very vast so a user can trust this theme.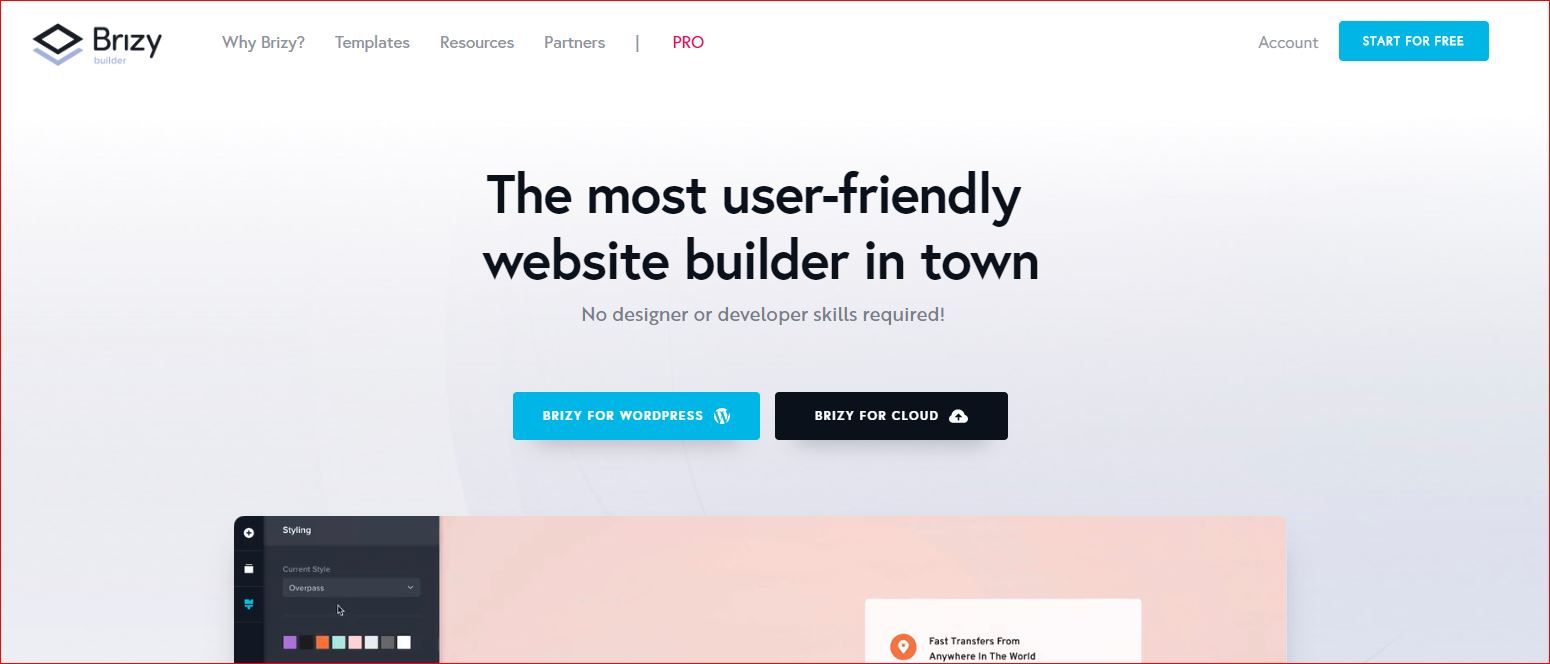 Brizy is a WordPress login that can be used for creating and designing a landing page. This WordPress plugin is new to this field as compared to other WordPress plugins but it is an extremely smooth visual editor. As we look at this WordPress plugin overall then its feature is limited as compared to other WordPress plugin but this WordPress plugin contain beautiful and attractive premade WordPress templates.
This plugin also contains a drag-drop editor option and fully customized female templates. This plugin also contains email marketing integration with limited but the user can also connect to zapier if there will be no direct integration.
Which Landing Page Plugin Do You Like?
Need help in Plugin Selection or Plugin Issue? We are available 24/7 by Phone or Chat.