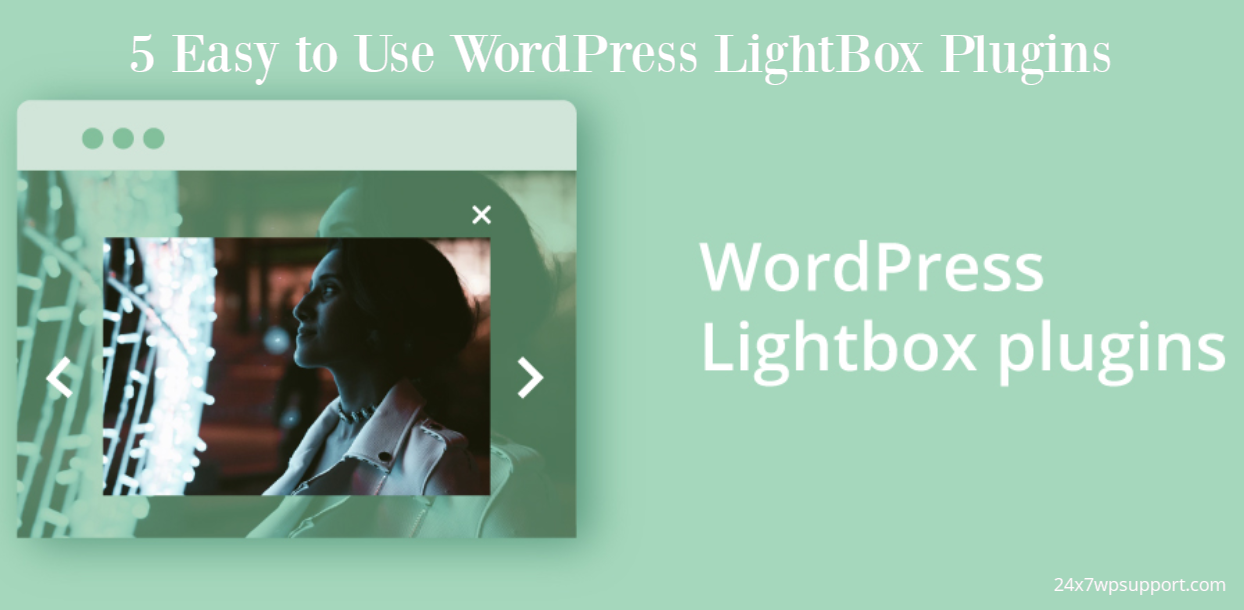 5 Easy to Use WordPress LightBox Plugins
Last updated on June 23rd, 2022 at 07:10 am
In this blog,We have shared the top 5 WordPress LightBox Plugins which is suitable for your website. as well we have explain, how you can used in WordPress.
To enhance the appearance of your WordPress blog or theme, you need to overlay it with some images from time to time. You will need to make use of the Lightbox script. This is a sequence of characters which overlays images on your existing web page or WordPress theme.
On the whole, Lightbox works on all major browsers and is comparatively simpler to install. It works by filling entire screens while at the same time dimming out the remaining portions of the web page. For it to be able to do this, it comprises a library of images and videos which may be appropriately selected in line with the current contents.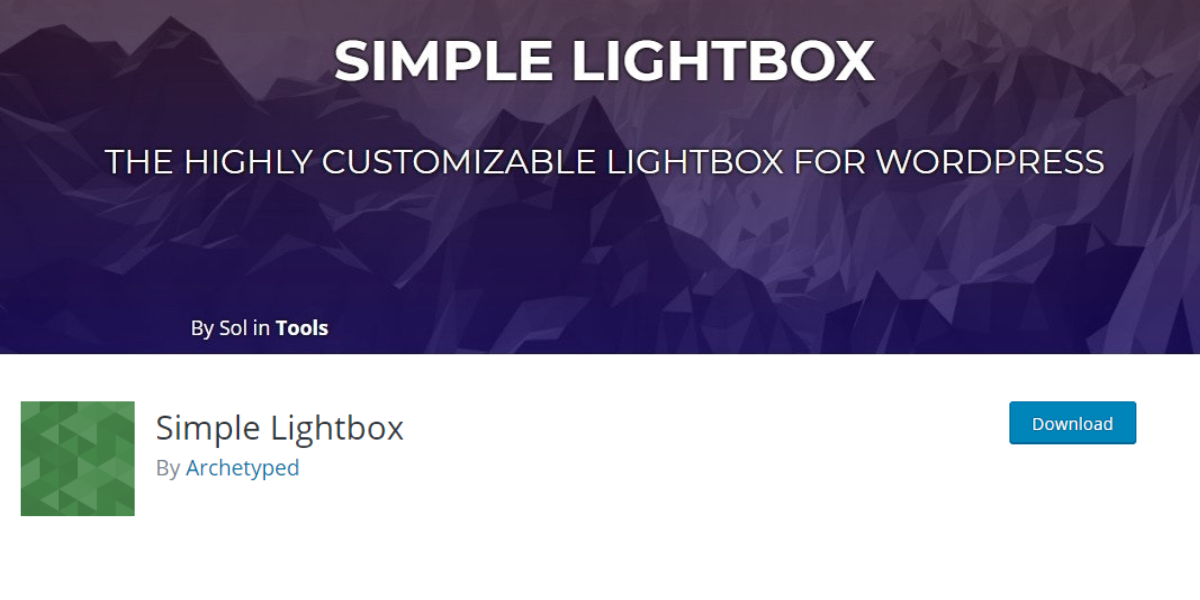 As the name suggests, this Lightbox plugin is simple indeed. Further to this, the plugin is also highly customizable and is hence simpler to tailor to your unique expectations. You will clearly see the options which are useful and necessary for customization clearly displayed on the 'Appearance' segment of the dashboard.
Some of the functionalities made possible by the plugin are activation of links, customization of the themes, institution of the mobile-optimized responsive themes, customizing animations, attaching extra add-ons, incorporation of image attachment links, and supporting the links in the widgets.
The plugin also possesses excellent keyboard navigation. With this navigation, it is possible for you to display media metadata such as caption, and description. Other than that, you will also enjoy the privilege of enabling the lightbox depending on the page type such as home, pages, and archives.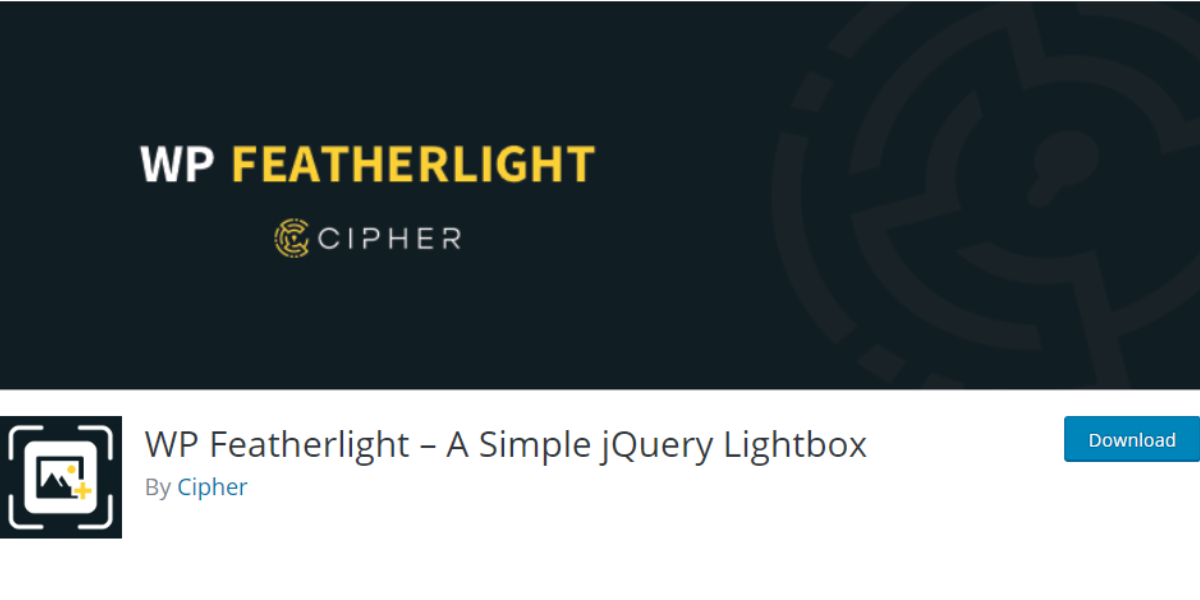 If you are intent on adding some minimal, high-performance and responsive jQuery lightbox to your WordPress website, this WP Featherlight is yours for the taking. In all, this plugin is basically a wrapper which encases the jQuery lightbox plugin.
Upon installing it, the plugin automatically displays all the standard WordPress images and galleries. These displays are contained in a simple and very small pop-up. For you to lightbox the galleries and images, you need to choose the 'Media File.' This shall choose where the thumbnails will eventually link.
Alternatively, you might as well choose the 'Custom Link' option to link directly to an image file. Such linking will have to work fairly even if the site is hosted on a foreign website. Moreover, the plugin allows you to lightbox iframes, Ajax contents, and the videos by incorporating data which is directly relevant to your contents.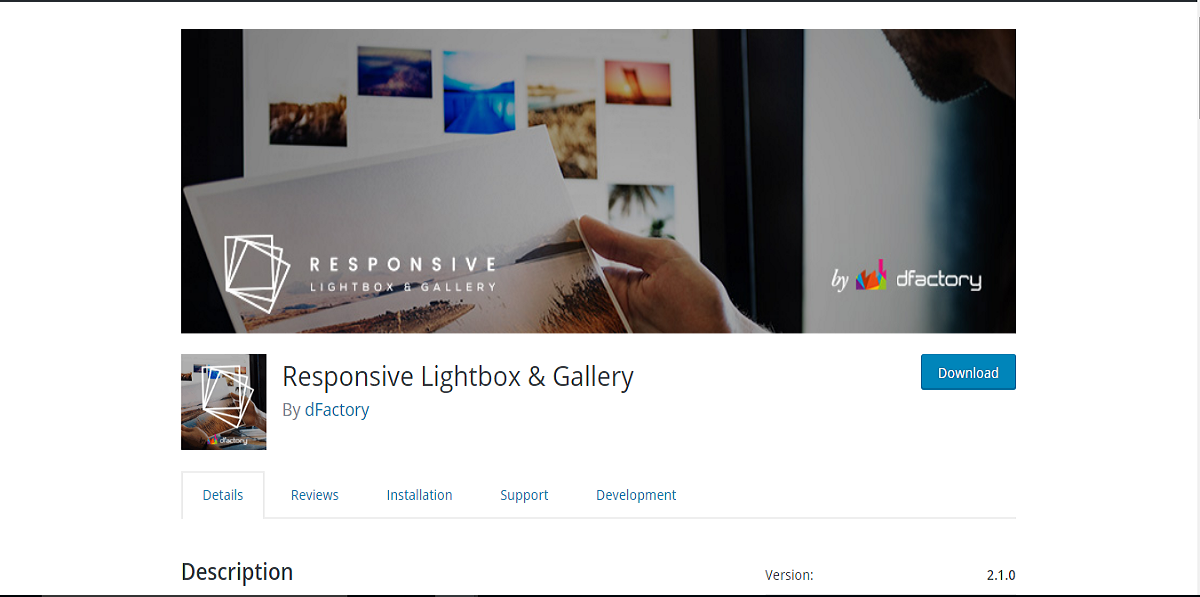 Responsive Lightbox is so called because they enable users like you to generate galleries and view larger versions of your images, videos, and galleries in an overlay which is optimized for mobile gadgets. Its screens adjust appropriately to accommodate the sizes of the screens of the gadgets in use.
Generally speaking, this lightbox is powerful, but nonetheless easy-to-use gallery builder. It comprises some three beautiful basic gallery templates, namely grid, slider, and masonry. These are further complemented with some eight responsive lightbox scripts for your choosing and customization.
They jointly enable you to create galleries from the Media Library or post them to attached images. This is not to mention the drag-n-drop re-ordering of images, a gallery picker to insert the shortcodes, the media folders, iframe, content support, and the advanced pagination features.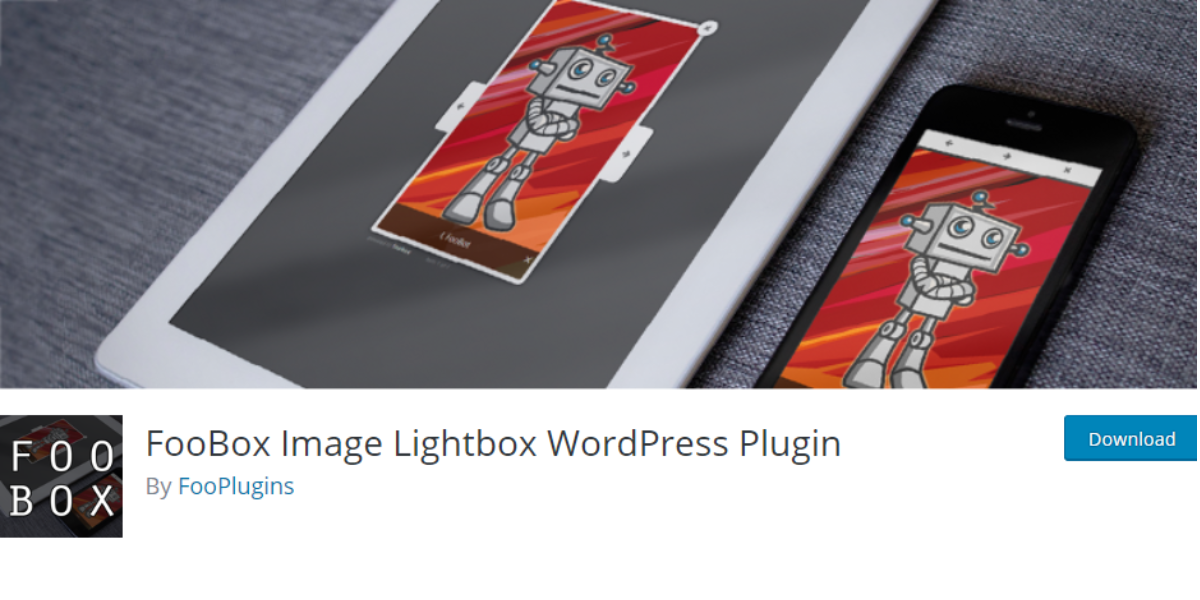 Foo Box Image, just like the Responsive Lightbox, is yet another responsive script. This is to mean that it scales its images in such a way as to enable them to look and fill the screens better, and as perfect as can be.
Over and above this, it re-arranges the button controls to make them appear great, be it in the landscape or the portrait orientations of choice. The lightbox works well with many gallery plugins but is particularly great with the FooGallery Gallery WordPress Plugin.
Unlike your ordinary lightbox plugins, this one operates automatically. You simply have to link your gallery and the images to the media file to activate this feature. The plugin also operates by default by combining the stylesheet assets to the JavaScript. This arrangement saves you some great deal of time and effort.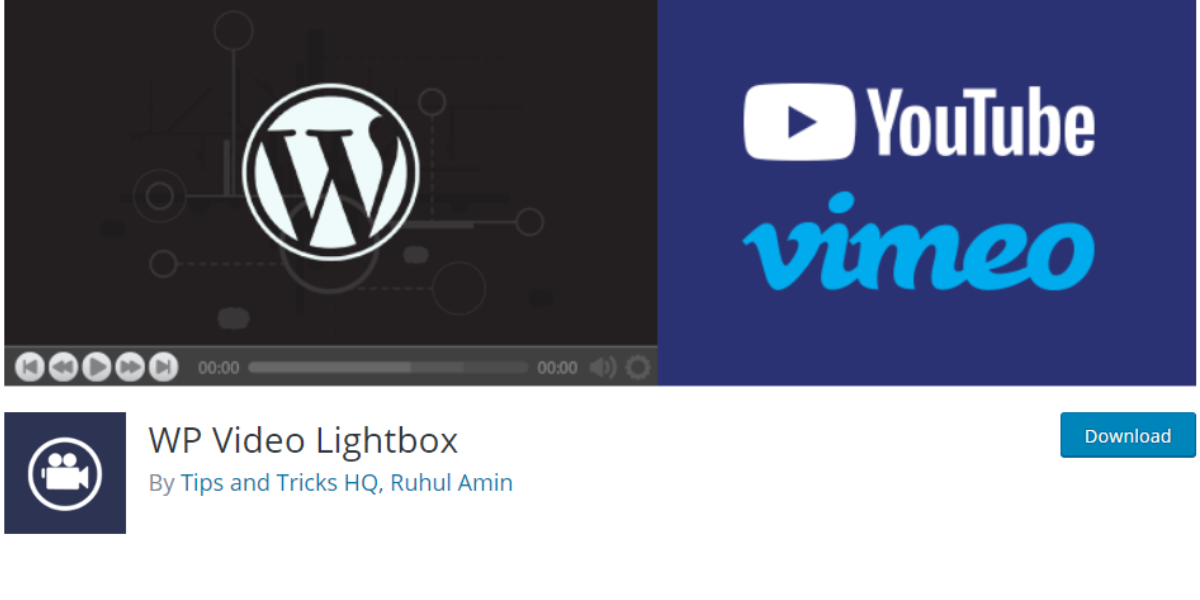 This WordPress Video Lightbox plugin is the one to go for if you want to embed the videos on the web pages. It gives you the leeway to display all kinds of images and videos onto a lightbox overlay. What's more? It also lets you view your images on the iPad and the iPhone pretty conveniently.
Upon installing the plugin, you may proceed to configure some options in order to customize the pop-up. You may access the settings menu easily from the dashboard ahead of you. These settings may allow you to enable the pretty Photo, alter the animation speeds, Autoplay slideshow, and determine your preferred opacity.
Other extra features and functionality you may undertake on this plugin are displays of the title, resizing of the image, expansion of the screen size, setting of the default width, and the labeling of the various parts and parameters of the images.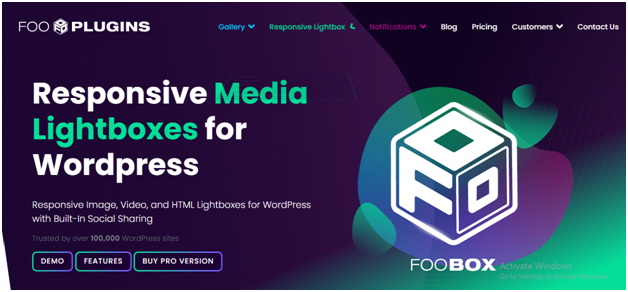 FooBox is the most stylish and premium WordPress lightbox plugin from FooPlugins. It has a social-friendly and modern display. Each lightbox comes with attached social icons. Hence, you can share all your images easily.
It can easily let the visitors engage with your brand messages. You can increase your leads while using a responsive and modern design.
FooBox can fit any screen size and is completely mobile responsive. It can scale images and rearrange buttons so that it perfectly fits on the phone. You can manage both landscape and portrait orientations.
It has built-in slideshows. Hence, you can view it easily in lightbox galleries. It supports the new editors of WordPress, Gutenberg. Hence, you can easily manage your gallery blocks and images. It can pick up the image caption automatically that is developed by Gutenberg.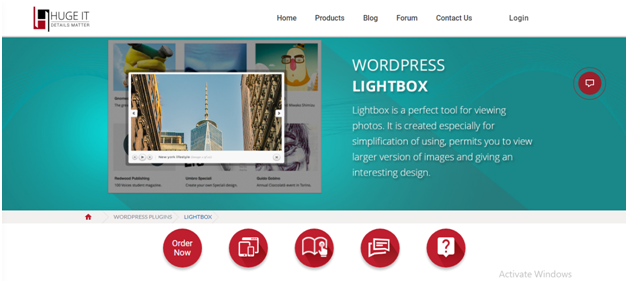 This WordPress lightbox plugin is a great plugin that comes with a modern and friendly dashboard interface. It has plenty of interesting settings.
This plugin can easily add Lightbox to the images. It also works well on videos from Vimeo and YouTube. You can even design and customize your pop-up using WordPress Lightbox by Huge-IT. It can fit well with your purpose and website design.
With WordPress Lightbox by Huge-IT, you can watermark your images when it opens in the lightbox. It gives social share buttons. You get the full-screen option. Hence, you can enlarge the images on the screen entirely.
Your visitor can click on the "Download" button to save your media files easily.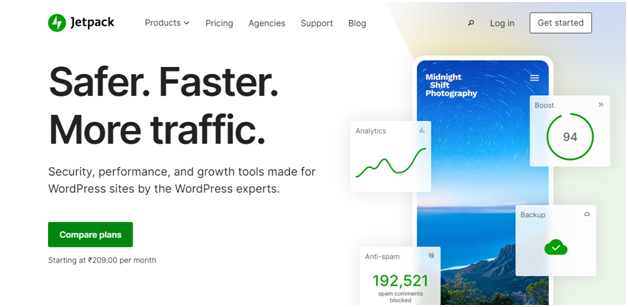 An efficient WordPress lightbox plugin. It can allow you to develop a responsive and simple lightbox for the WordPress website.
Carousel by Jetpack has a clean and simple design that makes it faster to use. This plugin is super lightweight. It can turn the default gallery of WordPress into a page or post. Hence, your users can have a full-screen browsing experience.
Some features:-
It will not affect the loading speed of your website
It displays the images in the mosaic
Can share the comments
Display the metadata of the image in the lightbox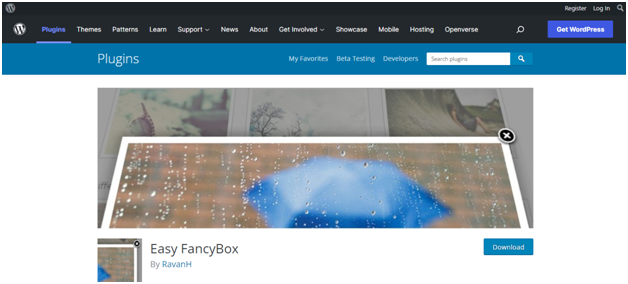 One of the best WordPress lightbox plugins started on this land. It offers aesthetic and flexible solutions to create huge variants of the lightbox popup.
Easy FancyBox can recognize the content automatically. It supports videos from prominent platforms. They are Google Maps, Vimeo, and YouTube. This WordPress lightbox plugin has multiple images. Hence, you can utilize it to develop a lightbox popup.
You can get more features in Easy FancyBox's pro version. Some additional features are:-
Styling options such as rounded corners, text colors, etc.
Supports priority
Compatibility with the Galleries of WordPress
Hide and display the titles of images over mouse hover
Automatic triggers
Conclusion
You can never hope to make your WordPress theme appear elegantly without the incorporation of these WordPress lightbox plugins. The challenge is hence on your part to take the next extra step to do so. Simply peruse the list above to find the one which is more likely to suit your unique needs and desires. What are you waiting for? Do take the first step right away!
Which LightBox Plugins Do You Like?
Need help in Plugin Selection or Plugin Issue? We are available 24/7 by Phone or Chat.