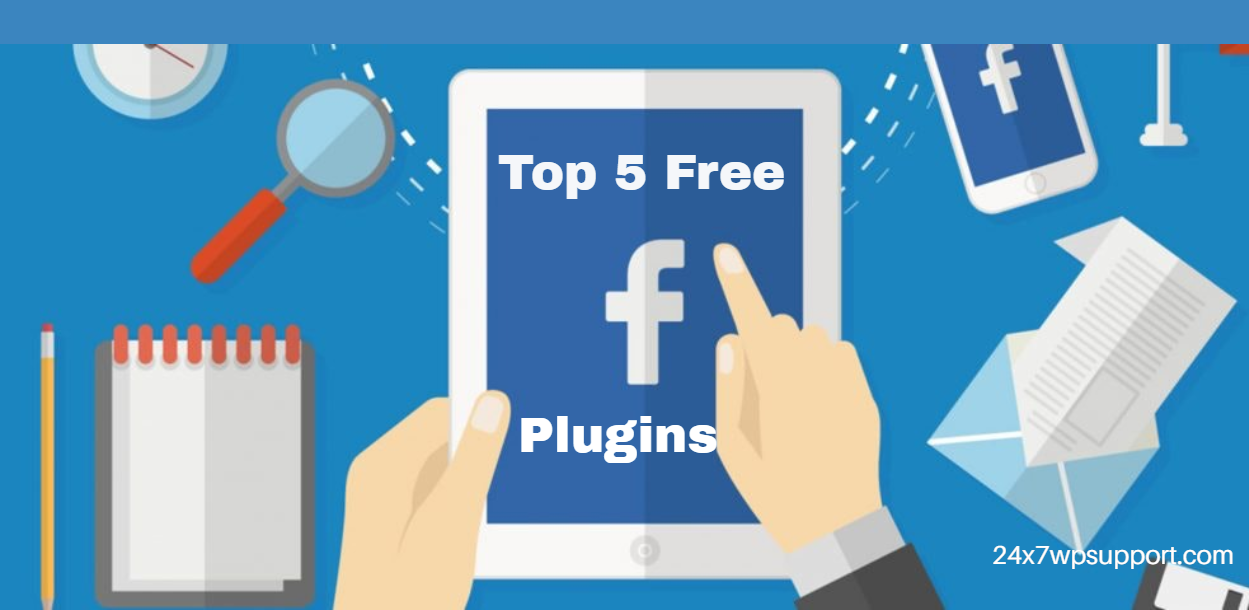 Top 5 Free WordPress Facebook Plugins in 2022
Last updated on August 8th, 2022 at 10:32 am
WordPress widgets allow you to add a nifty functionality to site's footer or sidebar. However, by default, this doesn't allow you to integrate Facebook widget to your site.
While working on securing your site, improving its load time and so forth, it's important that you also consider bringing your social proof right to your site.
You want your readers to like your site and the content you post, and at the same time have an easy time liking your page and sharing your web content across different social media platforms.
The good thing with running your website on WordPress is that you can easily achieve virtually anything through a simple use of a plugin. The same applies to adding a Facebook widget and other functionalities to your site.
Having said that, here's a list of top plugins that you could use to integrate your preferred choice of Facebook functionality to your website: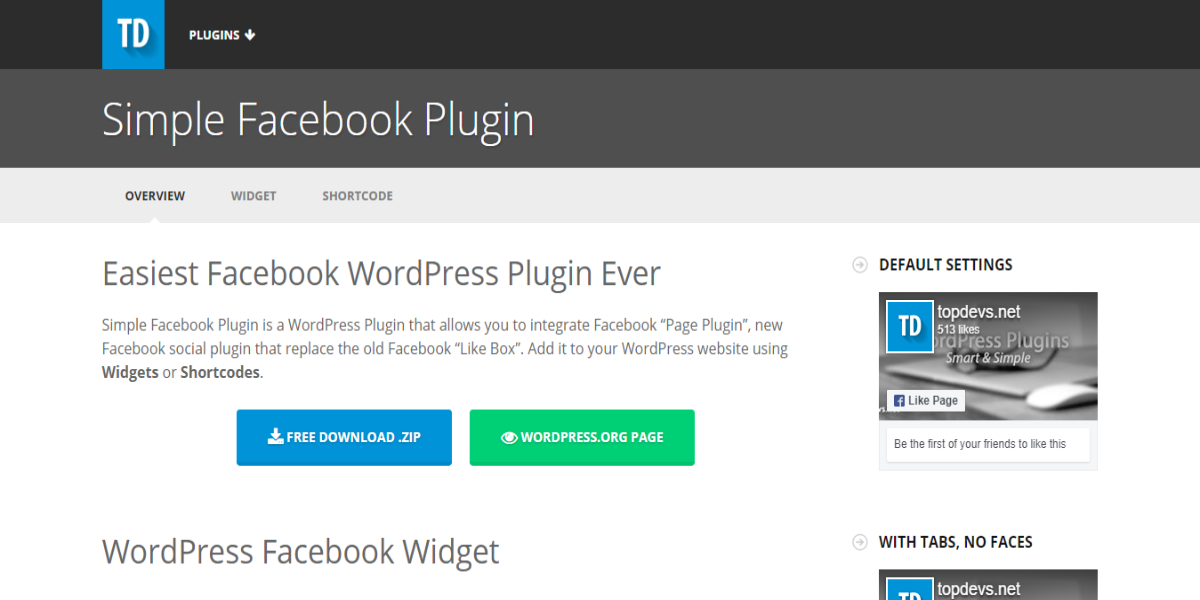 As the name suggests, this is one of the simplest Facebook plugins you're likely to come across. Offered for free, the plugin allows you to display your fan page on your sidebar or footer for your site's visitors to like and help you grow your social media fan base.
With the plugin, you can display post feeds in your widget, and even get your site's visitors to like your page without necessarily getting dragged out of your site. The plugin also happens to boast one of the simplest users interfaces. Speaking of which, you should be able to work your way around it with just a casual glance over it.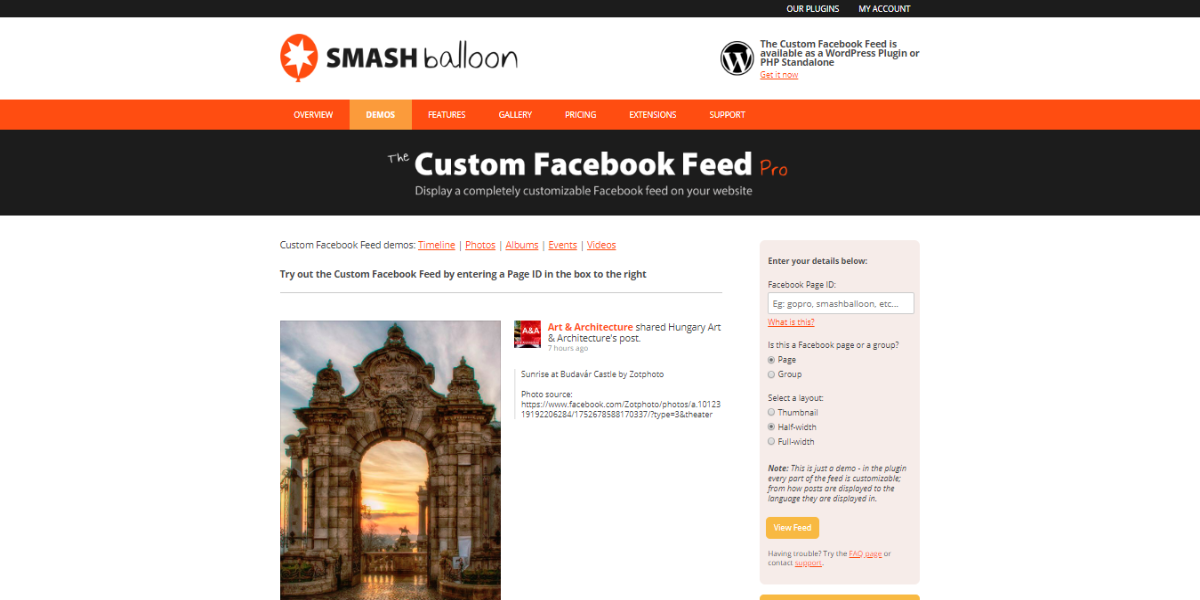 Custom Facebook feed strives to make it a snap for you to integrate your Facebook feed right to your WordPress site. Featuring a lot of customization options that will be helping you match up the feel and look of your site to a T, this plugin also works to ensure that search engines are able to crawl your Facebook feed, thus bringing with it a healthy dose of SEO value.
Even better, you can use the plugin to display feeds from different Facebook pages and groups. All this can be done with a simple customization of the plugin. It's also worth mentioning that the plugin allows you to place the feeds anywhere you wish to see it on your site, including your posts, through a simple use of a short code the plugin provides.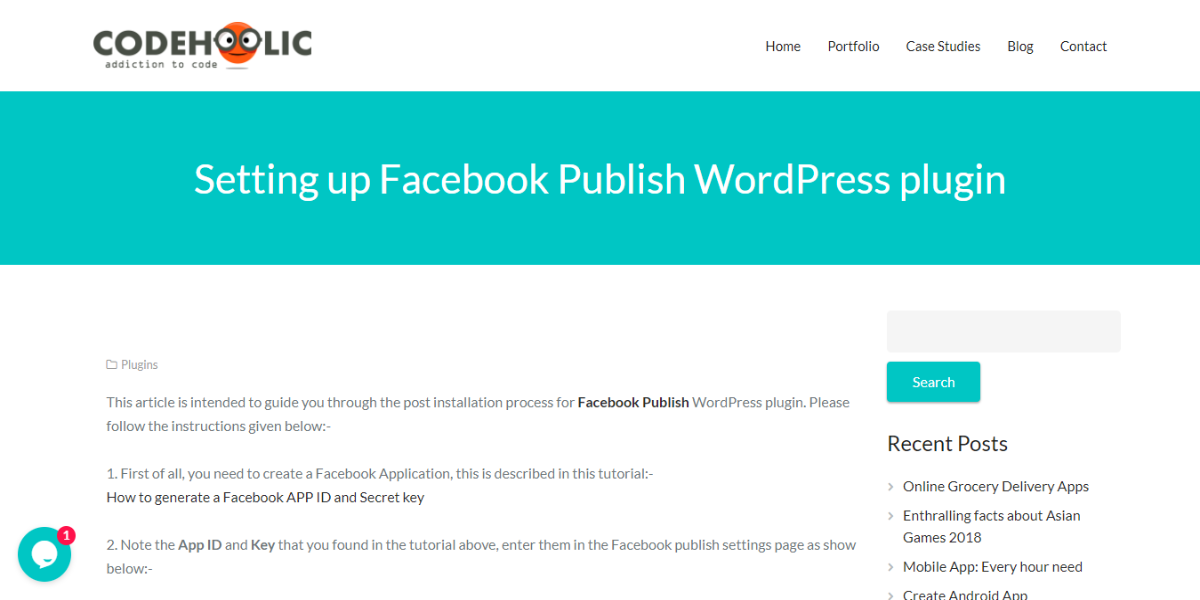 This plugin allows you to automatically share your blog posts to your Facebook page for your social media following to see. With some simple configuration, you get to instantly publish and share your posts on Facebook.
In addition to all that, the plugin is also designed to let you share all your posts in one fell swoop or by categorizing them in groups.
Suffice it to say the plugin offers nothing but the best of the Facebook functionality. You don't have to be a geek or have any prior experience using Facebook plugins to be able to run with it. Just follow the usual plugin installation procedure to get the plugin installed.
You can afterwards open the plugin's settings and play around with it until you're finally able to achieve the functionality you wish to see on your site.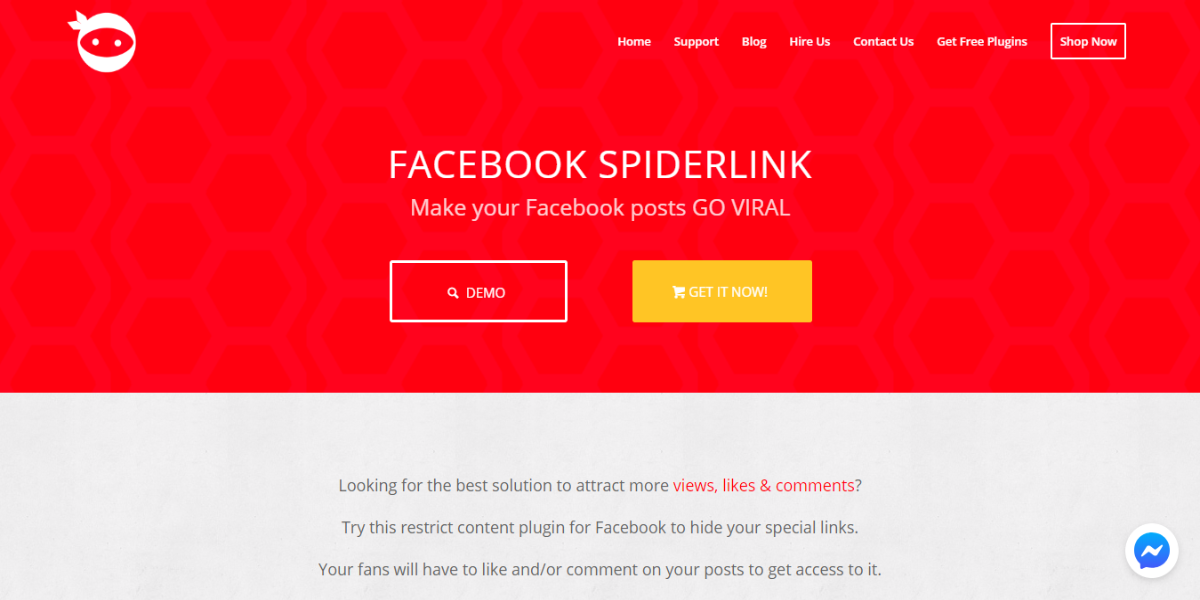 Dave's WordPress Live Search makes your site come to life with the "live search" feature. With "live search", the result the visitor is searching for will appear before they finish typing, and the result will pop up without clicking on a submit button. This is achieved through the plugin continually querying WordPress which in turn identifies search results that match what the user already typed.
This function requires JavaScript, but the search box will still work if there is no JavaScript present. Dave's WordPress Live Search is compatible with the xLanguage and WPML plugins. Other features of the plugin include a multitude of filters to use like "dwls_post_date" for example. All you have to do is install the plugin right from WordPress's "Plugins" section, and follow further instructions.
The default WordPress search plugin may not be a great content management system, but its features can be catapulted with the help of the top 5 search plugin tools. When WordPress is combined with these plugins, there is no stopping you in growing your business.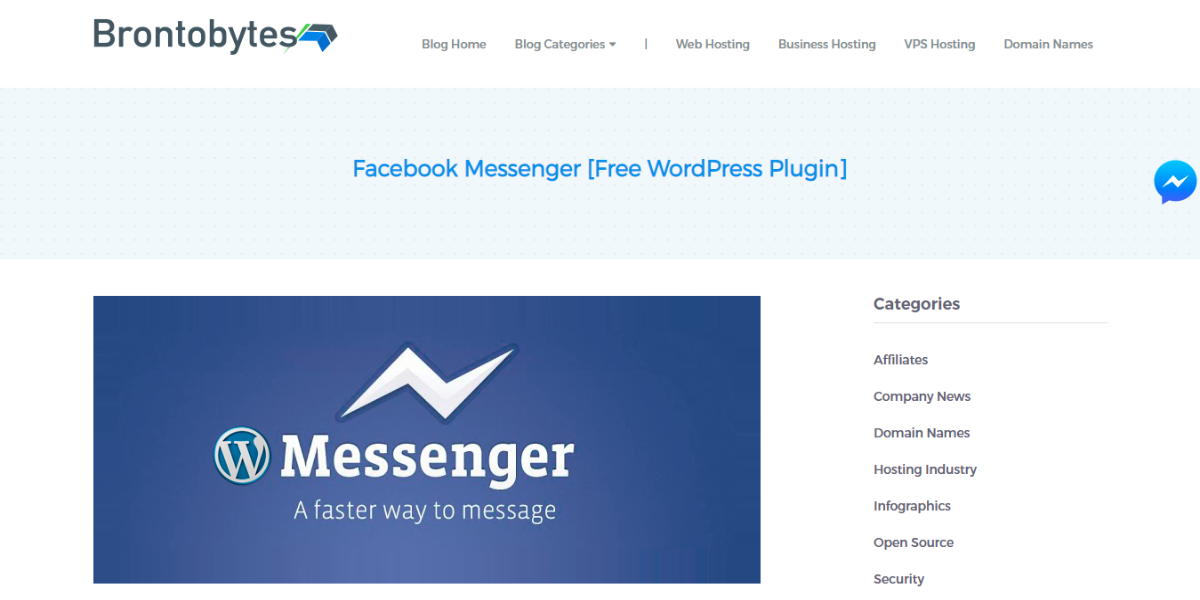 There's no better way to interact with your Facebook followers than via the Facebook messenger. And thanks to the Facebook messenger plugin for WordPress, it's now possible to have the feature right in your website.
With the plugin, you're almost guaranteed that you won' be missing on any important visitor. Now that they can easily message you and have you notified on the other end right way, regardless of where you are or what you're doing.
More interestingly, the plugins supports almost all languages and has the features associated with an instant notification system that will be working to keep both you and visitors updated.
It's a Wrap
As you can see, there's a whole lot you can achieve with a simple installation of a Facebook plugin on your WordPress site. Whether it's running a Facebook slider or including a simple Facebook widget or messenger feature to your site, there has to be a plugin on the list to help you achieve exactly that with minimal strain on your part.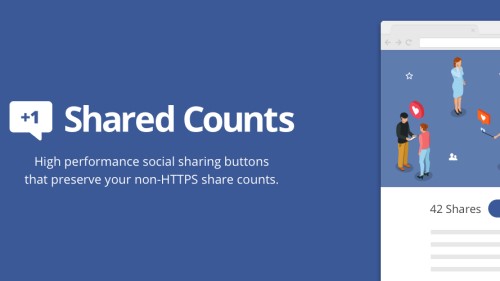 Share count is a WordPress plugin that is used for social media sharing. This plugin is one of the best Facebook post-sharing plugin. This plugin has been created or designed by Bill Erickson and Jared Atchison.
There are more than 10k active users using this plugin. Users can install shared accounts WordPress plugins having 4.6 or higher WordPress versions. It also supports the 5.6 or higher PHP versions. The main purpose of creating this plugin is it provides all types of sharing buttons on pages, posts, and custom posts. Users can also ambit email sharing with ReCaptcha. Displaying have a collection of buttons such as the print button LinkedIn share button share count total button. All buttons are very stylish and very attractive after the display.
This plugin also contains HTTP recovery and upgrading to HTTPS in a single click option. Users can also retrieve data from both without losing a single bit of data. This plugin does not use cookies tracking script to store any user data. This plugin is fully customized so that the user can upgrade it according to their needs and usage. The organization welcomes contributions by providing support on GitHub only.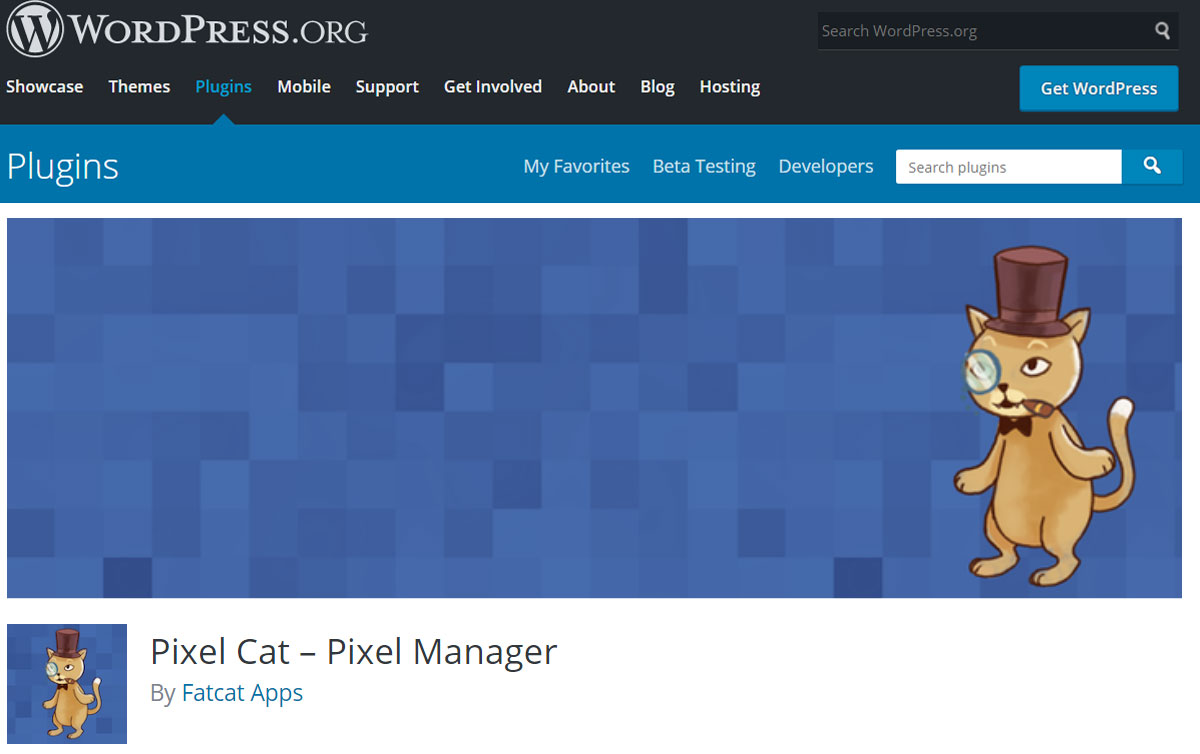 Pixel cat is is a WordPress plugin that is used to convert or show a conversion pixel manager. This plugin has been created a design by fatcat apps. This plugin is widely used by WordPress user throughout the world there is more than 40k active installer. Any user can install this plugin who has 4.0 or higher WordPress version. This plugin is used for running better Facebook ads and campaigning.
It built a powerful conversation with a retargeted audience. With the help of this plugin, users can also track Facebook conversion. Pixel cat login sends all types of events to Facebook and builds an effective retargeting audience. This is the best plugin to run better ads for paid ads on Facebook. Pixel cat plugin also creates standard events and customises pixel event parameters also. Users can filter route all segments of visitors by a page view.
The advanced pro version of pixel cat WordPress plugin provide more effective and best features in these areas, It helped to trigger dynamic event so that user can build a custom audience on the basis of links and buttons of visitor clicks. Users can also track valuable user information and also send HTTP references for posts and categories.
A custom event is also created by pixel kat WordPress plugin. This organization has a fast and friendly support team that is always ready to help and also provides phenomenal email support. Users can not only integrate this plugin into WordPress but it is also integrated with woocommerce. And it also provides easy digital download integration.
Which Facebook Plugins Do You Like?
Need help in Plugin Selection or Plugin Issue? We are available 24/7 by Phone or Chat.