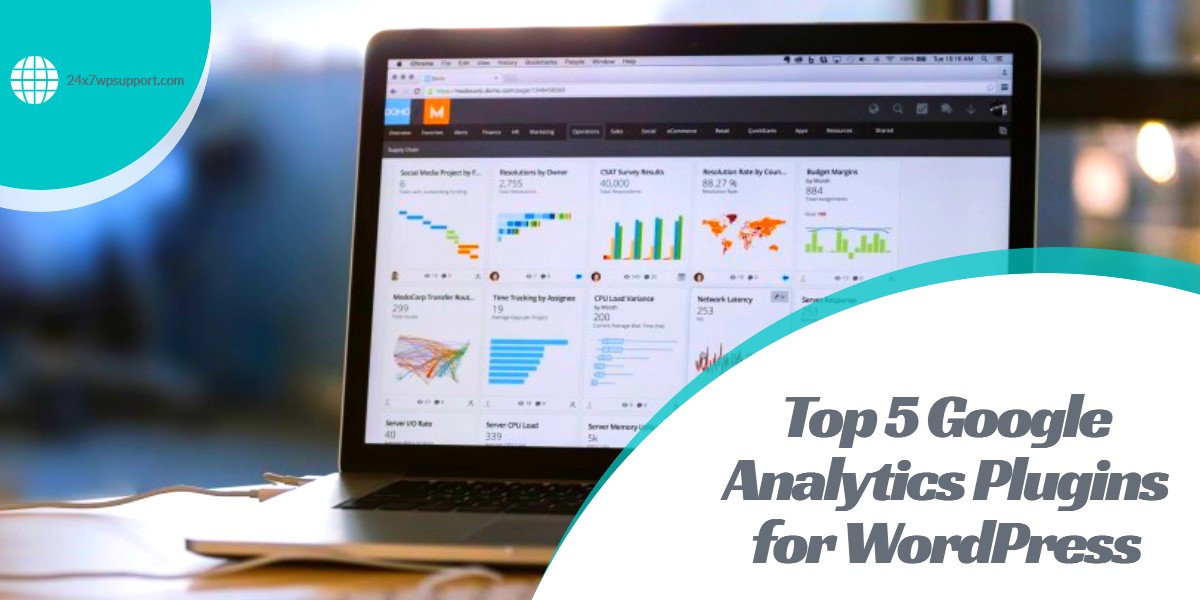 Top 5 Google Analytics Plugins for WordPress in 2022
Last updated on August 5th, 2022 at 06:00 am
Google Analytics is a service provided by Google for free to monitor traffic on your website. It is important to boost your website traffic especially for WordPress site users. There are a number of ways to boost your website traffic by SEO optimization and creating contents of high quality are the most common ways of boosting traffic.
Google later developed an easy to use method to help WordPress site owners boost traffic, the method is called Google Analytics. The procedure is simple, first WordPress site user have to register on Google Analytics. After registration the user has to integrate the plugins with their website.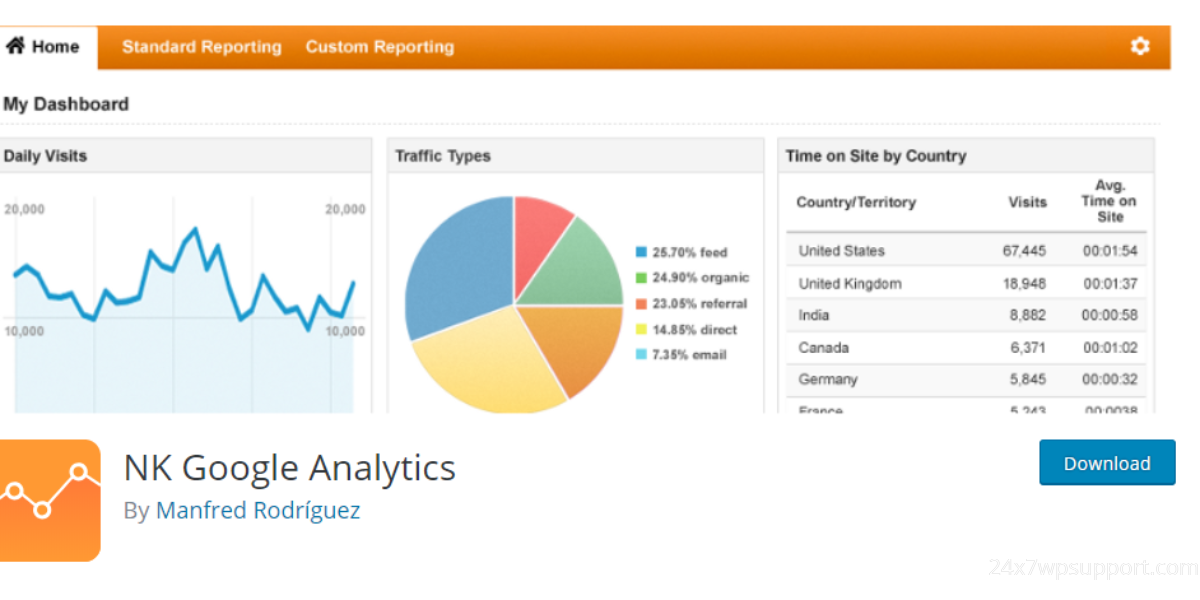 It uses JavaScript to track the proceedings of your website. NK Google Analytics backs the google analytics tracking code. Using NK Google Analytics is easy, to use simple add the Google Analytics ID and save the changes.
Features
It supports the Google Analytics tracking using the new sync methods of tracking. This is a lot faster than the previous ga.js tracking methods.
Supports the Classic, Universal Google Analytics tracking code.
It inserts tracking codes to all theme pages.
It backs cookieless tracking using fingerprint.js
It supports the Remarketing tracking code.
It does not allow for the tracking of admins logged on
It can make your ip anonymous
NK Google Analytics enables google analytics on all pages of your website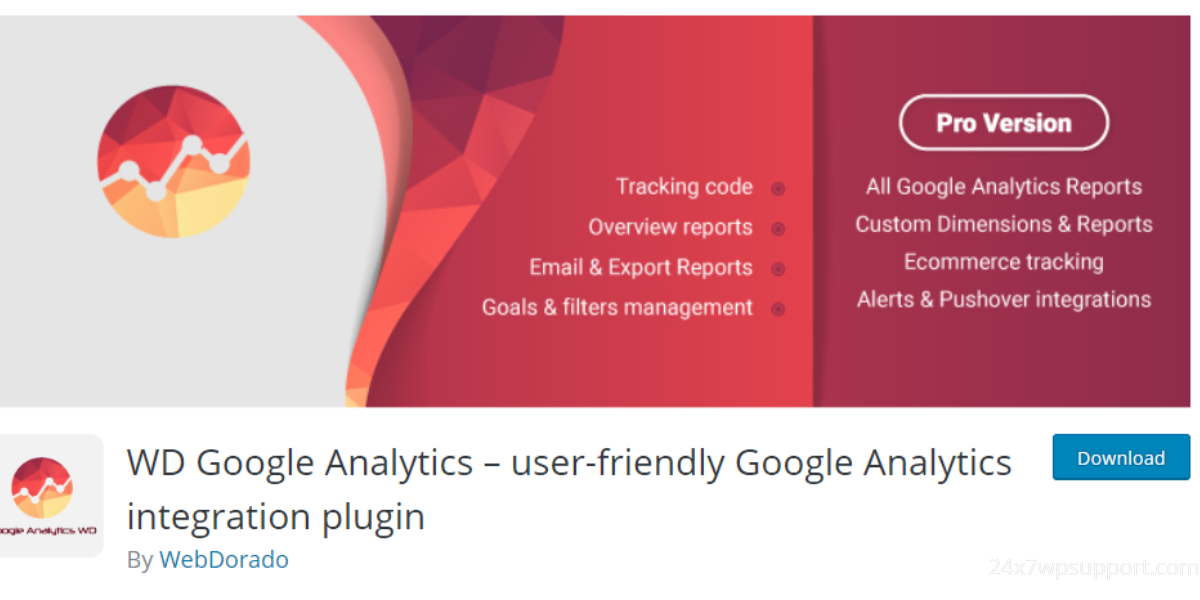 This plugin allows WordPress website owners to view the google analytics reports within your site. It is has great functionality that provides the owner with different tools and options to control and track website settings easily.
Features
Google Analytics WD allows WordPress website owners to add google analytics tracking options to their website. It also provides with options to configure the best tracking settings that you require. It allows you to expel traffic from other user who are logged on.
Google Analytics WD provides reports such as age, demographics, gender, behavior and technology. It also tracks E commerce, custom reports and dimension.
Google Analytics WD provides reports for all your publications. This feature is useful for website owners as it allows them to keep track of the sessions on their pages and posts, it provides for full information of the user activities.
This plugin allows website owners to manage their goals by adding goals to your google analytics. It automatically detects data in the reports page therefore giving the user information concerning relevant interactions.
Google Analytics allows for the exportation of the report pages to PDF and Email. More so you can configure the plugin to send specific reports to selected email addresses.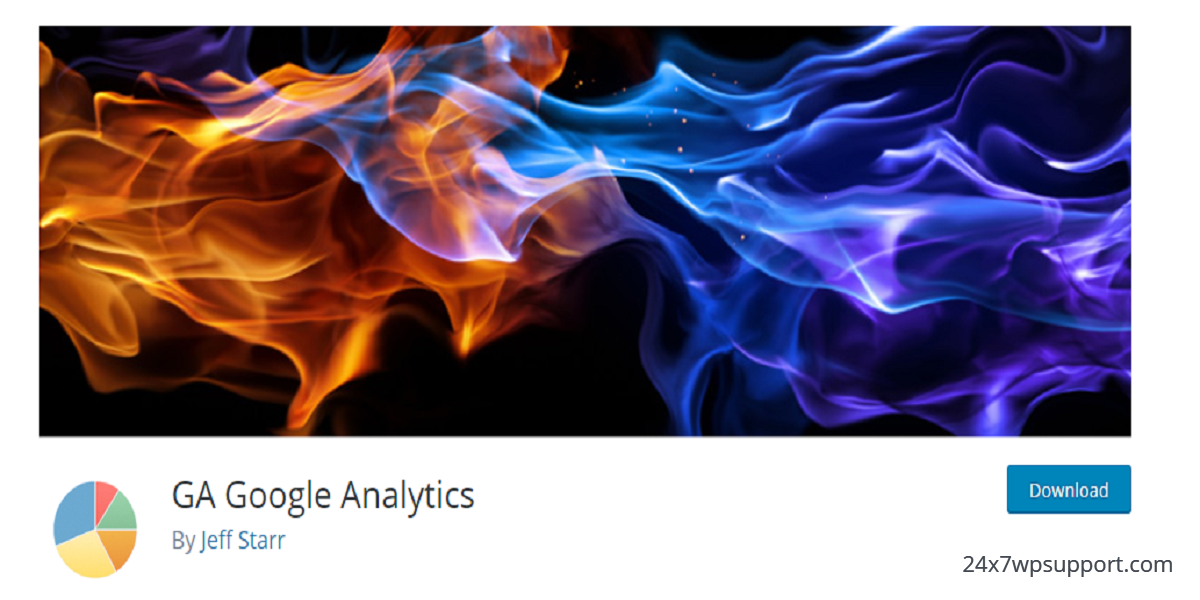 This plugin supports Global site tag, it allows for Google Analytics for your WordPress website. It does not consume space and does not interfere with the speed of the website.
Features
It is simple to use and performs very fast
It keeps up with the trends of the latest tracking code
Includes tracking codes on the pages in WordPress
It has options to allow you configure your own custom markup
It has a lustrous settings page that has toggling panels
It has the option that allows the owner of the website to track pages in the admin area
The GA feature supports display advertising, IP anonymization, Force SSL, Tracker objects, Enhanced link attribution and google optimize.
This plugin is categorized as a lightweight, it inserts the necessary GA tracking code to the site. It also allows the owner to view their statistics via their Google Analytics account. The plugin use universal analytics, global site tag and legacy as its tracking options.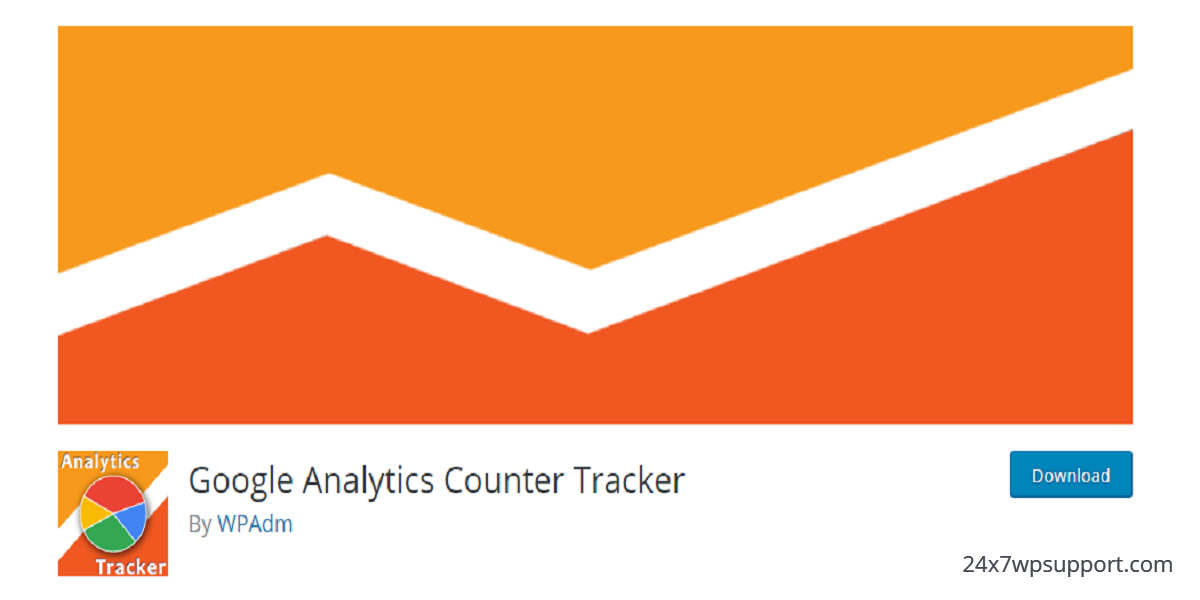 Google analytics counter analyses the guest's hits on your homepage and graphically displays it.
Features
It is simple to install and use
It allows for the anonymization of your IP address
It has a mobile friendly design
It comes with a multilingual google analytics that includes many language such as English, Arabic, and Dutch, French, German and Russian google analytics.
It is compatible with all the versions of WordPress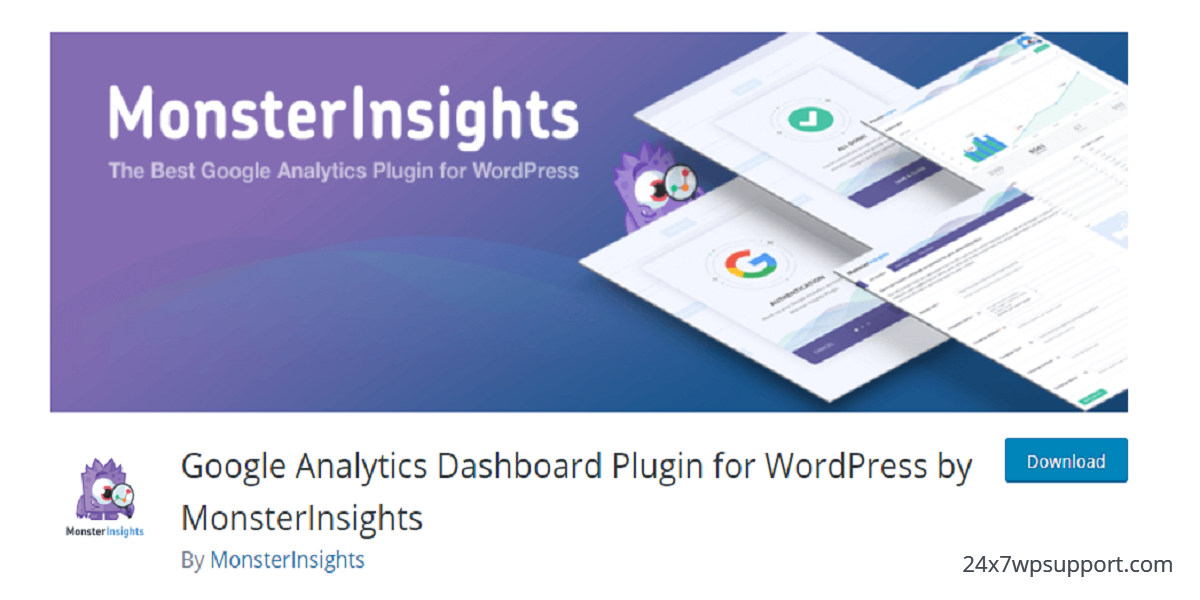 This plugin makes it easy for you to connect your WordPress website with Google Analytics properly effortless. It is the most used plugin for WordPress and it comes with features that are free and others on a premium rate depending on your budget.
Features
It is quick and easy to setup and use
The website owner can view real time statistics
It supports universal tracking and Ecommerce tracking
It also support Ads tracking, link tracking an file download tracking
It supports enhances link attribution
Which Google Analytics Plugins Do You Like ?
Need help in Plugins Selection or Plugins Issue? We are available 24/7 by Phone or Chat.