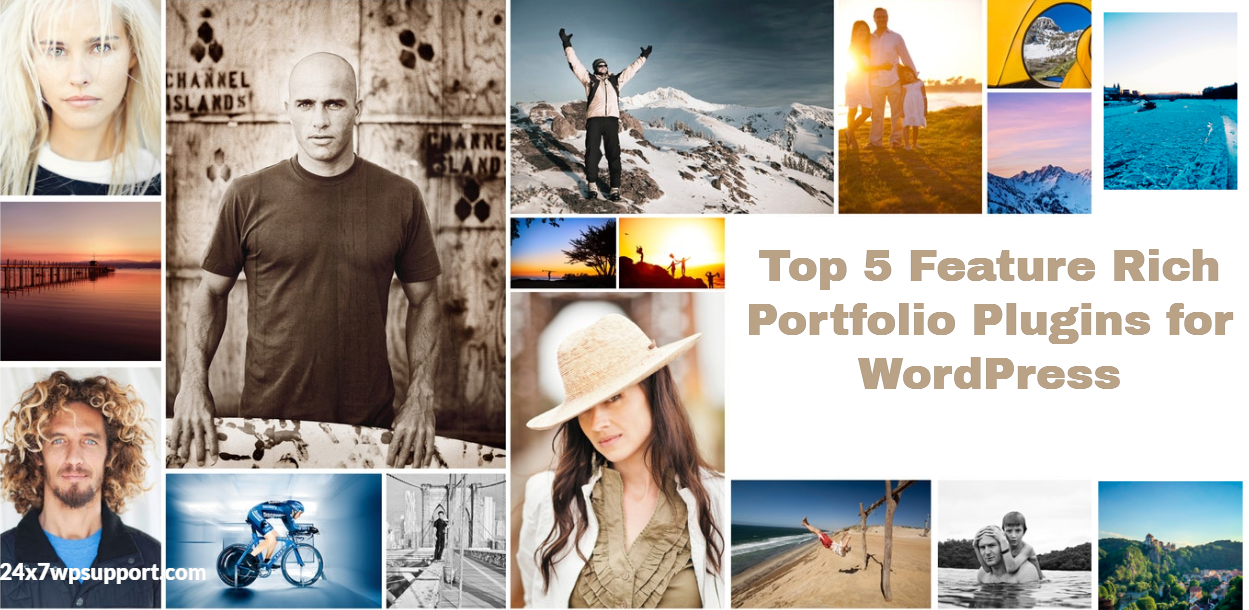 Top 5 Feature Rich Portfolio Plugins for WordPress
Last updated on August 22nd, 2023 at 06:28 am
Whether you're a web developer, photographer, artist, writer or graphic designer, one sure way to get a potential client interested in hiring or working with you is by showcasing some of your past work. You want the client to trust that you can deliver based on what they've seen, and NOT out of imagination.
What you need is an impressive portfolio. Laid in an easy to understand manner, and giving a clear and easy-to-digest overview of your past work with the aim of providing assurance and winning trust.
One thing with WordPress is that there exists a large collection of portfolio themes that you could use to achieve that. The only problem is that most of these themes don't offer much in terms of customization.
For an advanced portfolio system, you might want to look into a free or premium plugin, which tend to come with lots of advanced features NOT found in a portfolio theme. Keep in mind that some of these plugins are extremely flexibly, thus allowing for an easy customization of your portfolio.
That being said, here's a cherry-picked list of the 5 best portfolio plugins on the market as we speak.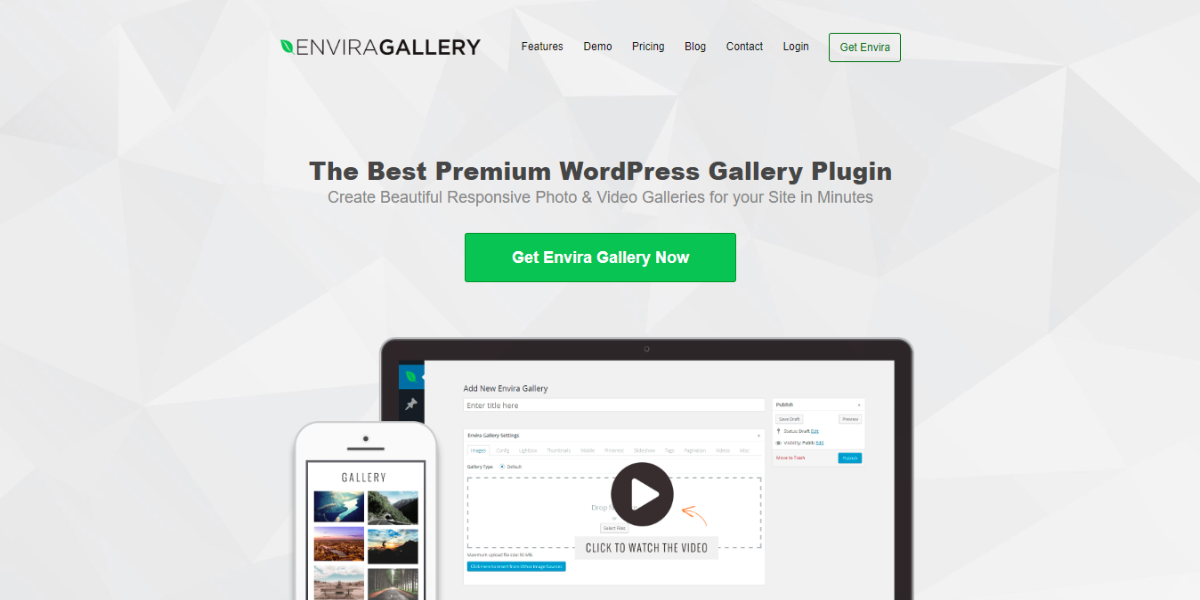 Envira is one of the most trusted gallery-like portfolio plugins for WordPress. Designed to help you showcase beautiful images of your past work, the plugin boasts of being used by thousands of web owners, most of which consider it the best out of all the portfolio plugins they have ever interacted with.
There's nothing complicated about creating your portfolio using Envira. All you have to do is install the plugin and afterwards create the galleries that will be containing all the items you wish to see in your portfolio.
You're also allowed to group the galleries into albums and even add the portfolio items you wish to showcase anywhere on your WordPress site with just a simple click of a button.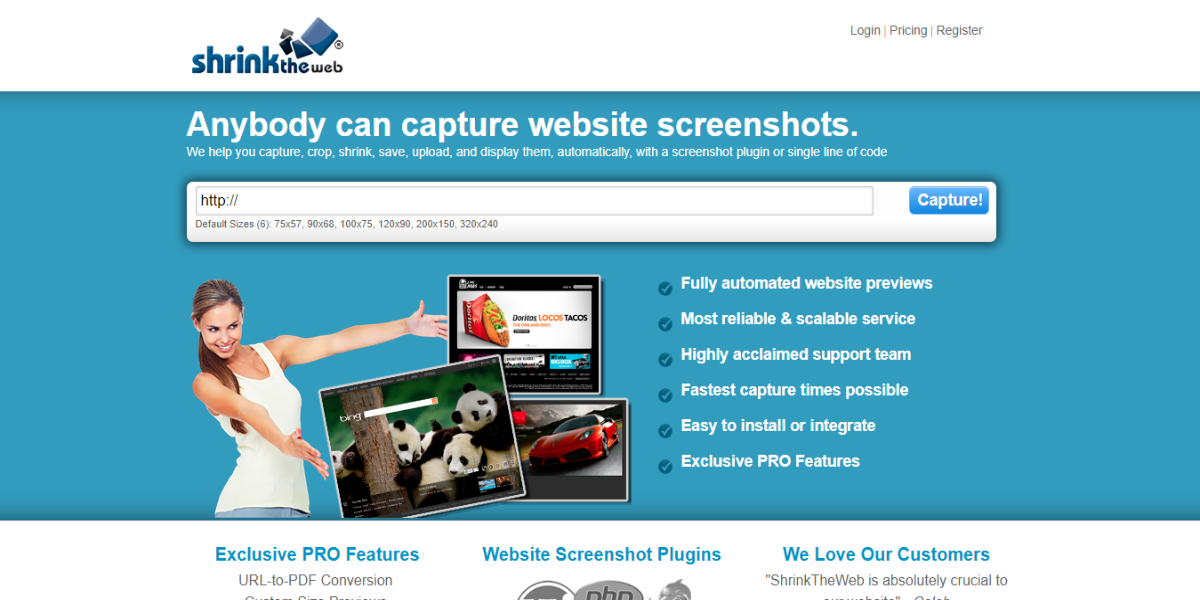 Creating a portfolio has never been this easy. With the WordPress portfolio plugin, you can create a portfolio feature that automatically screenshots your published work to post them directly on your site.
This can help you save a tremendous amount of your time, particularly if you're looking to showcase a long list of your past work.
The plugin comes with no extra features including the lightbox effects, but it sure does provide a minimalistic layout that's still stylish and pleasing to the eye.
That's without mentioning that it's designed to allow for an easy configuration of your portfolio, as all you're required to do is add the short code provided to an existing web page on your site and you're good to go.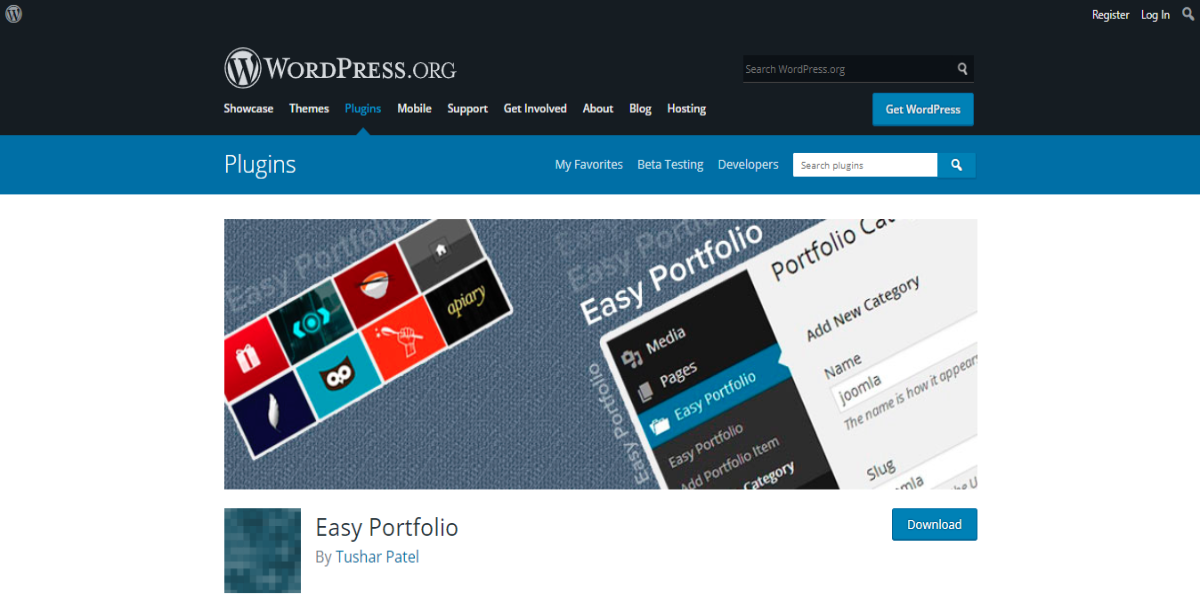 As the name suggests, Easy Portfolio is designed to allow for an easy setup of your portfolio and all that is needed.
It should only take you a few minutes of your time to both install and configure the plugin according to your style and preference.
Even better, the plugin allows you to create an interactive slider. Also, if you're looking for something simple, simply because you do not have the time to go around the plugin and play around with the setting, then this could be the right plugin for you.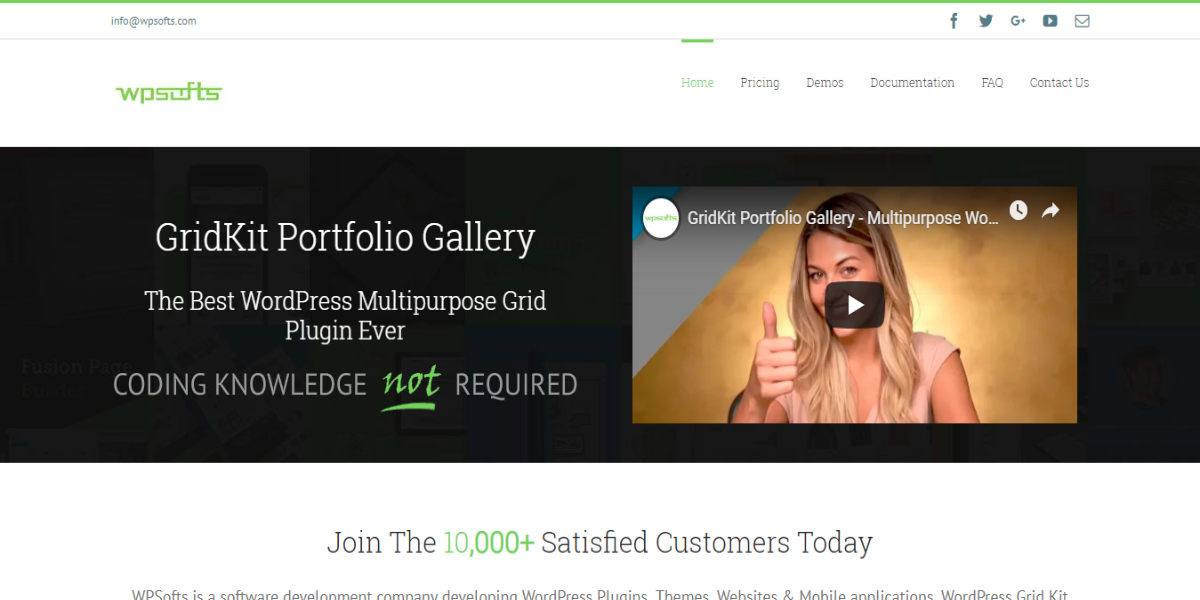 GridKit is a portfolio plugin that's well suited for composing gallery, image slider, photo album, video gallery, and fluid layouts.
It's one of the few portfolio plugins that you can comfortably fit the whole of your content into the container without overstretching your pictures. Also provided is the popular 3 layouts styles (that is the masonry, gallery, and puzzle) for you to choose from and significantly improve the style of your portfolio.
Designed to also support videos, maps, iFrame, and embedded popups, the plugin happens to feature an upward of 100 predefined animations and effects that you could use to customize your portfolio anyway you see fit.
Lastly, the plugin also makes it possible for you to showcase project titles, links, descriptions, and hover magnification buttons for a clear showcasing of your images.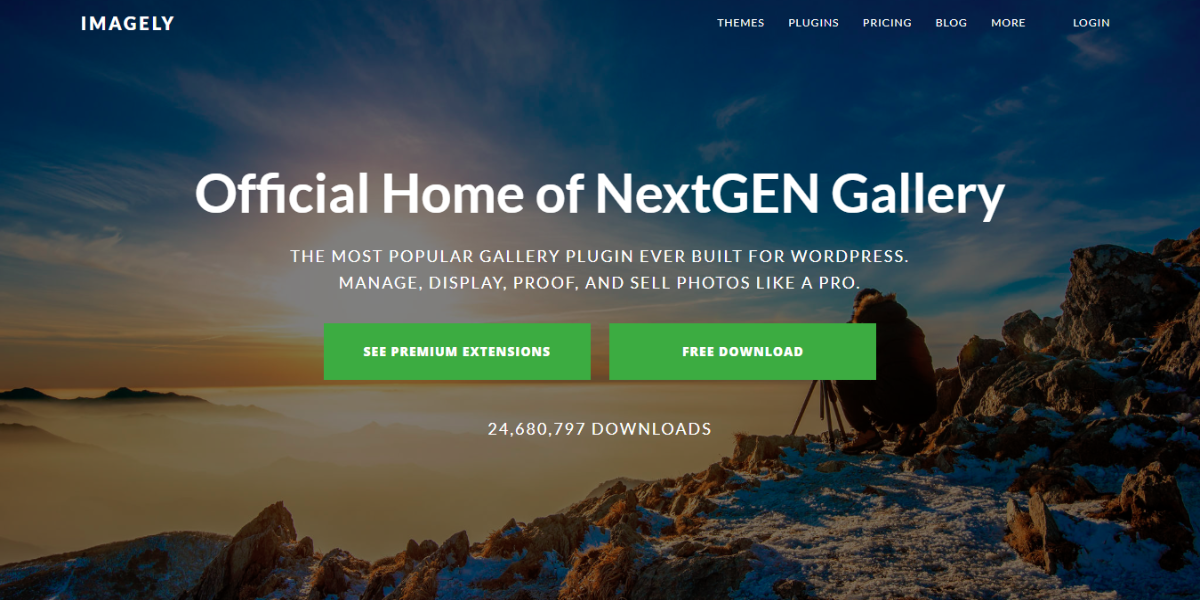 The NextGen portfolio plugin is everything you'll ever need to set up a photo gallery showcasing some of your latest projects. Works even better for photographers or the people in the creative industry.
As one of the most popular portfolio plugins, the plugin allows you to choose between a free or premium version. But make NO mistake, the free version of the plugin still has everything you'll ever need to set up a fully functional portfolio right into your WordPress site including the lightbox feature and long list of other features, not forgetting the ability to include metadata and add watermarks.
It's a Wrap
The trick to creating an impressive portfolio is to pick that one plugin than best meets your portfolio requirements. In this post, we believe we have helped you a great deal decide which plugin is best suited for your portfolio needs. However, if you're still stuck or find it hard making a pick – or it could be you're looking for a plugin to serve an entirely different purpose – kindly consider reaching out to us with your query and we'll be glad to help.
Which Rich Portfolio Plugins Do You Like?
Need help in Plugin Selection or Plugin Issue? We are available 24/7 by Phone or Chat.