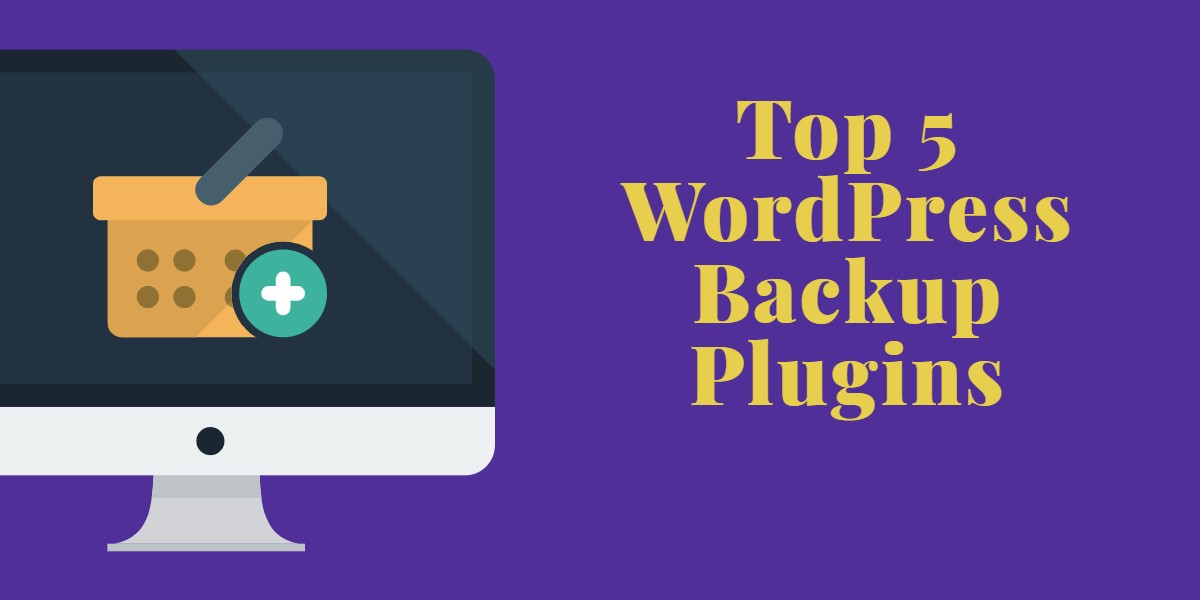 Top 5 WordPress Backup Plugins for Protecting Your Site In 2022
Last updated on July 8th, 2022 at 04:44 am
WordPress is arguably the best content management platform, powering an upward of 30% of all the websites on the internet. Regarded as one of the most flexible, capable and approachable content management systems, the platform powers some of the world's largest websites including BBC America and TechCrunch.
But even with this, there's one thing the platform isn't – completely immune to cyberattacks and breakages. You read it right – ever imagined pumping in loads of work to bring up your site, only to wake up one morning to find it gone?
Well, with WordPress, that's nothing out of the ordinary. A simple miscalculation on your part, or installation of a stray plugin not attuned to your version of WordPress is enough to bring your entire site down in a split second.
It's for this reason, and so many more, that you're constantly reminded to always back up your site. By doing this, you'll only be left with one problem when your site gets hacked or suffers breakage – and that is, getting your site up in the shortest time possible.
Having said that, there isn't enough emphasis as to why a trusted backup plugin for WordPress is one of the most important arsenals you can't afford to miss in your web management toolkit.
But with all the available options out there, how can you be sure that the plugin you selected can be relied on during such already stressful times?
Simple, limit your selection to the best of the WordPress backup plugins we handpicked and compiled in the list below.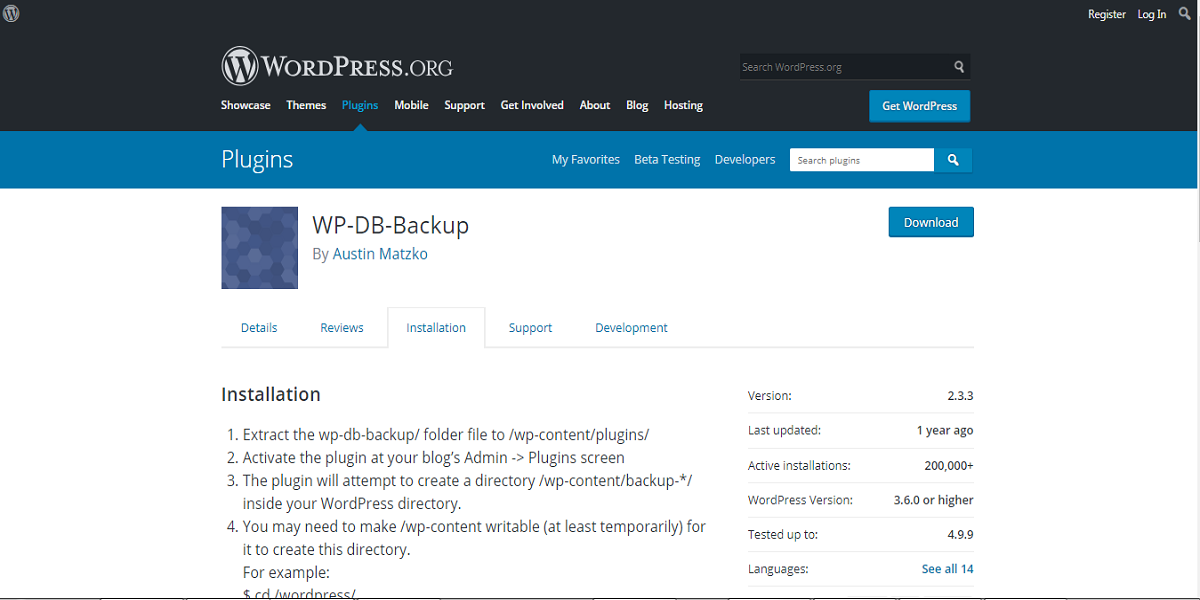 WordPress DB allows you to create a backup of your WordPress database. The backed up data will then be emailed to you for an easy retrieval just in case you need to restore your site's database.
Read this bearing in mind that the plugin doesn't exactly restore your entire site, only the database. So in the event that you need to back up the rest of the site's content, you'll have to do it manually or pick a different plugin to help you out.
The plugin is recommended if you're not the type that regularly updates your WordPress site. It also requires a certain level of technical expertise, and is as such not recommended for novice developers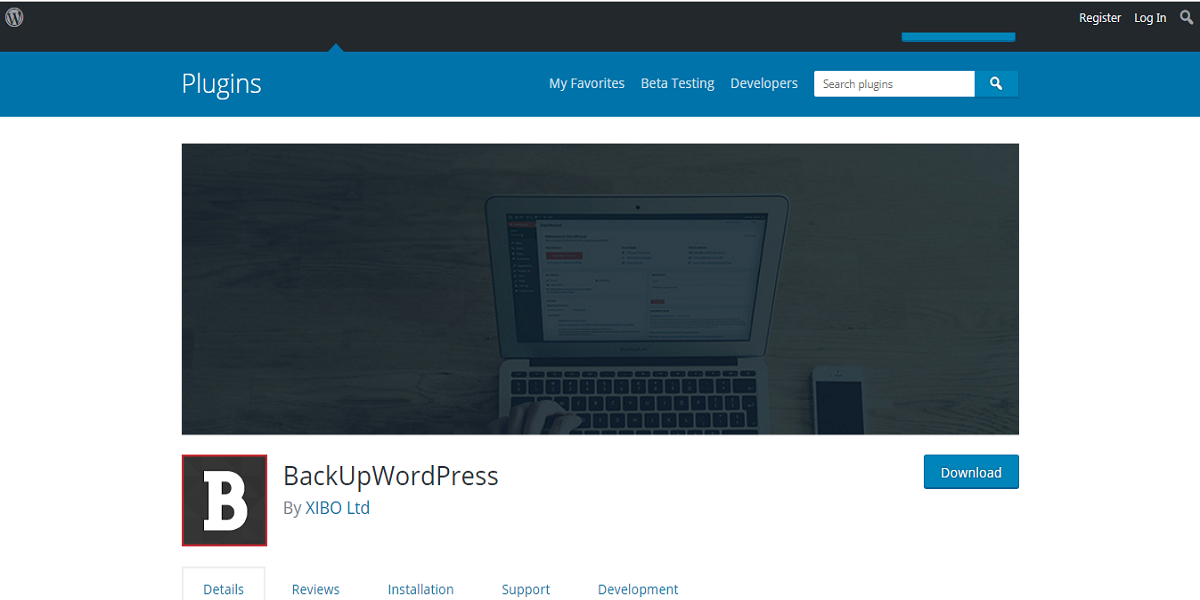 BackUp WordPress is a popular choice of the backup plugins that actually work. Rated 4.7 out of the possible 5 star rating, there's a good reason a good number of WordPress developers prefer the plugin over any other option you're likely to come across.
Core among them being it has one of the lowest memory usages, which makes it ideal choice of backup plugin for those running their site on shared hosting.
Even better, the plugin has been designed to back up everything on your site. It also provides scheduled backups. Meaning you don't necessarily need to be there for the plugin to back up your web content.
You also have the option to choose if you want the backup files to be stored on Google drive or DropBox.
The only limitation is that the plugin is not free.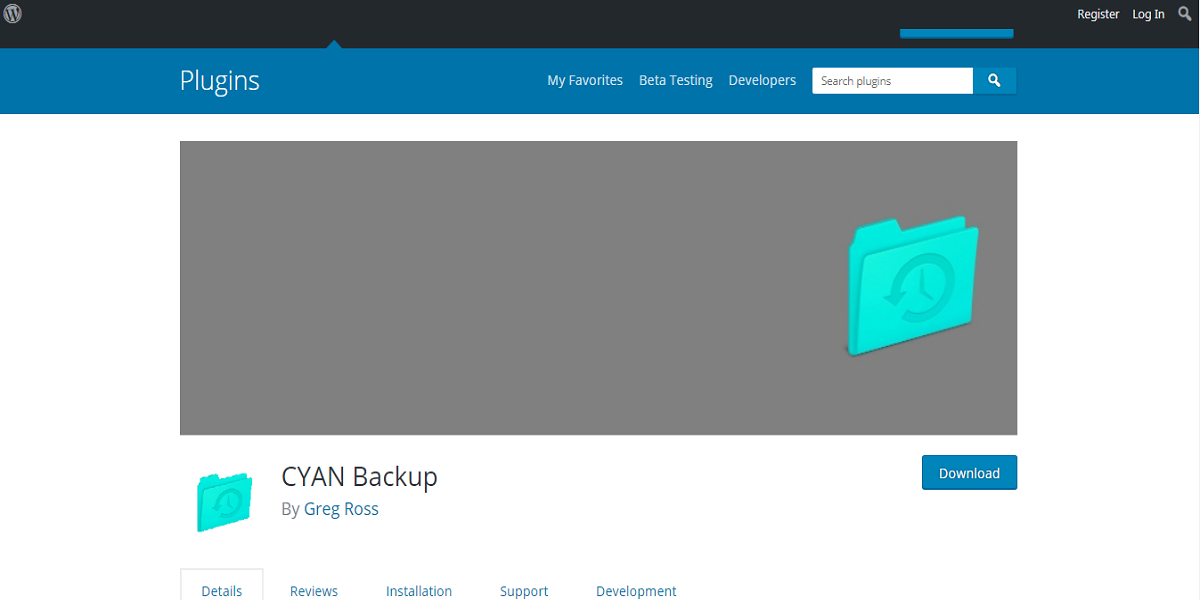 With CYAN, you can back up any piece of content you might want to restore in future with minimal strain on your part.
Designed to handle all your backup needs in the most efficient way possible, the plugin allows for scheduled backups – whether hourly, daily, bi-weekly, weekly, or monthly.
BackWPUp is another WordPress backup plugin that allows you to back up your entire WordPress site for an easy installation next time you feel like restoring your site to what it were before the breakdown.
With the plugin, you have the option to save the backup files on your computer or a remote location such as Amazon S3 and DropBox, with the option to back it up on Amazon Glacier or Google Drive on the premium version.
Among the things that makes the plugin to strike out is the fact that you can back up your site to multiple locations. It also allows you to back up specific files on your site, just in case you don't want to back up the entire site.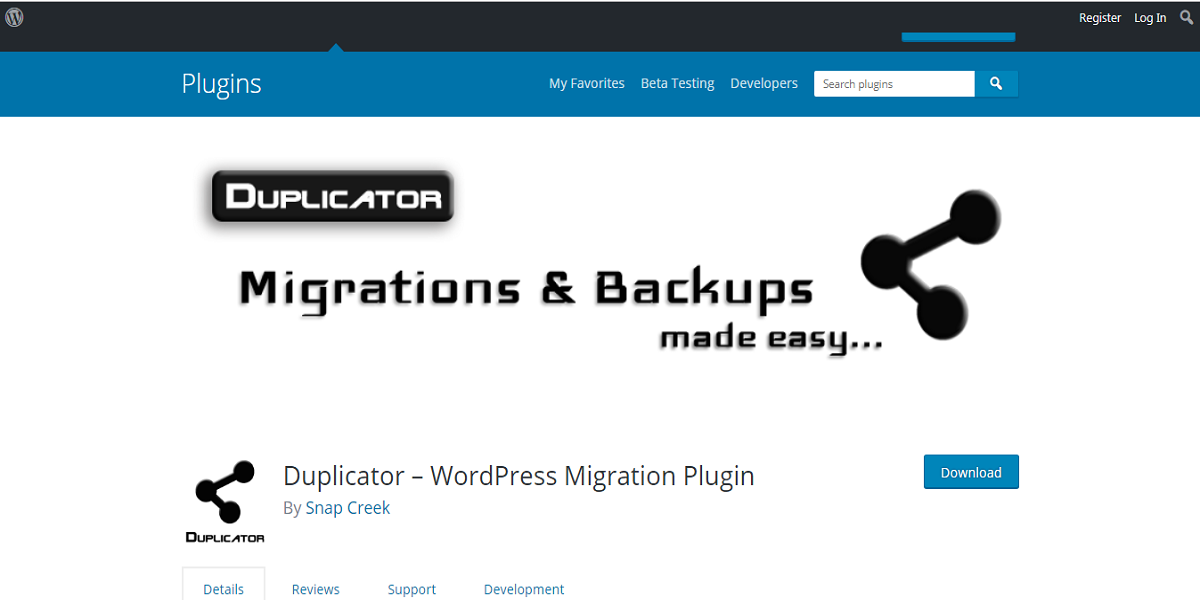 As the name suggests, duplicator is the plugin you use to create an exact copy of your website. It can as well be used to back up your site, and in the event that something bad happens to your site and you want to restore it to its former state, you can always follow the instruction provided and get it done in a matter of minutes.
In other words, the plugin allows you to clone your site. It does this by bundling up every single piece of content on your site to a zip file. This way, all you'll be required to do to set up an exact replica of the site is upload the zip file and ta-da! You have a clone version of your site.
Even better, the plugin allows you to make scheduled backups, and remotely store the backup files for an easy retrieval when you need them.
Conclusion
It's our wish that it never gets to a point where you'll have to restore your site. However in order to stay safe, just in case something nasty happens in future, we strongly advise you to be always backing up your site.
WordPress Backup Plugins
Which Backup Plugins Do You Like ?
Need help in Plugin Selection or Plugin Issue? We are available 24/7 by Phone or Chat.