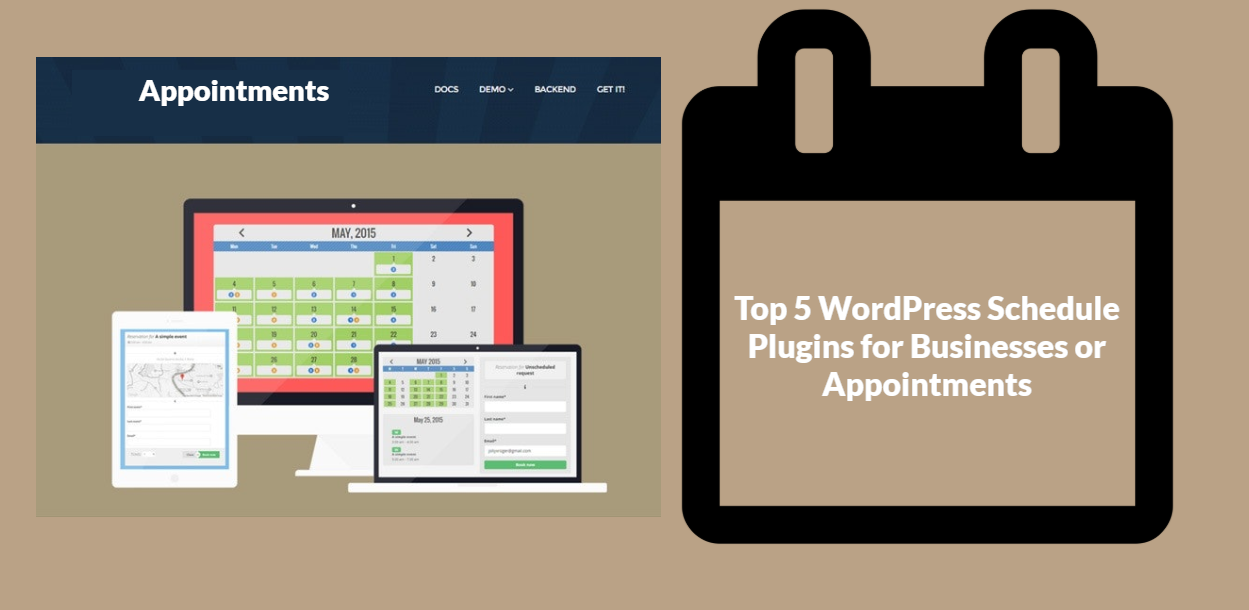 Top 5 WordPress Schedule Plugins for Businesses or Appointments
Last updated on September 8th, 2023 at 05:04 am
Instead of making your customers chase after you or visit your brick-and-mortar office to book appointments, why don't you make it such that they can do it at the safety of their computers or mobile phones and directly from your site? Sure, because with WordPress, that's actually possible.
And nothing is complicated about it – as all you're required to have is a simple appointment booking plugin tailored to meet your needs and standards. Your options are as wide as you'd want them to stretch. But there's the problem of paralysis analysis – how do you single out the best of the plugins from a list of hundreds?
Well, simple – you look for someone who has experience using the plugins before and ask them to help you decide. Luckily for you, we did the groundwork and decided to narrow down all the options you've got to a top 5 list of the best WordPress schedule plugins for businesses and appointments.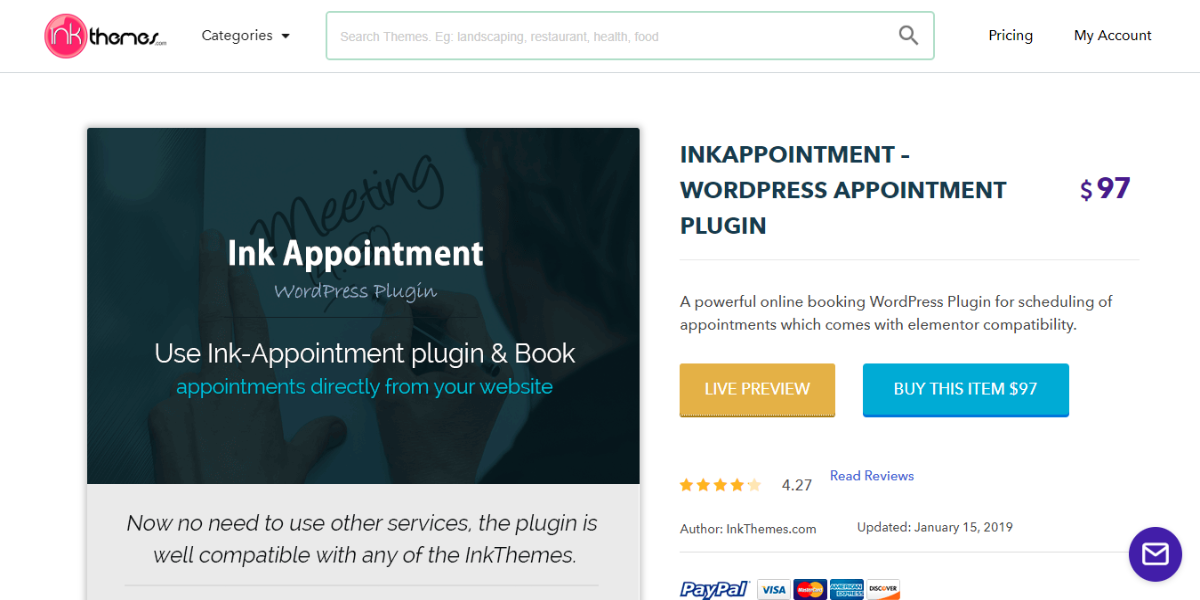 Ink-Appointment plugin has everything you'll need to set up a fully functional booking system. It features a smorgasbord of features that tackle every single aspect of booking appointments.
The plugin is also flexible, making the booking process a snap for both you and the clients you have on the other end.
What's even better is the fact that the plugin has been designed to support all kinds of booking, scheduling, and appointments ranging from client scheduling, resource scheduling, and general scheduling all the way to event booking and whatever else you have in mind.
So whether you're running a salon, legal services, a fitness center, clinic, or taxi service to name a few, you can trust the plugin to comfortably address all your scheduling and booking needs.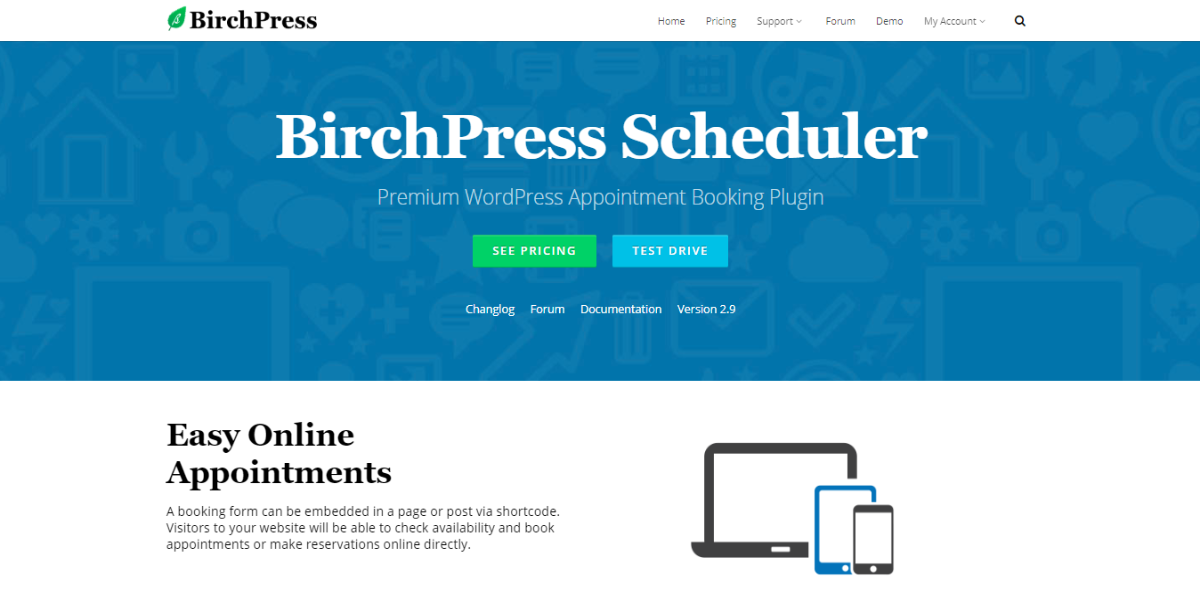 BirchPress is a feature-rich appointment booking plugin for WordPress. It's the plugin you use to set up a formidable booking management system right into your WordPress site. Through the plugin, users can book appointments and even proceed to make payments via PayPal or Credit Card with only a simple click of a button.
The best part is that the plugin has been designed to sync your booking calendar with other booking calendars including iCal, Outlook, and Google Calendar among others.
You're also allowed to customize it any way you see fit. For instance, you could customize the email notification feature and the reminder system to keep both you and your clients notified immediately a booking is made.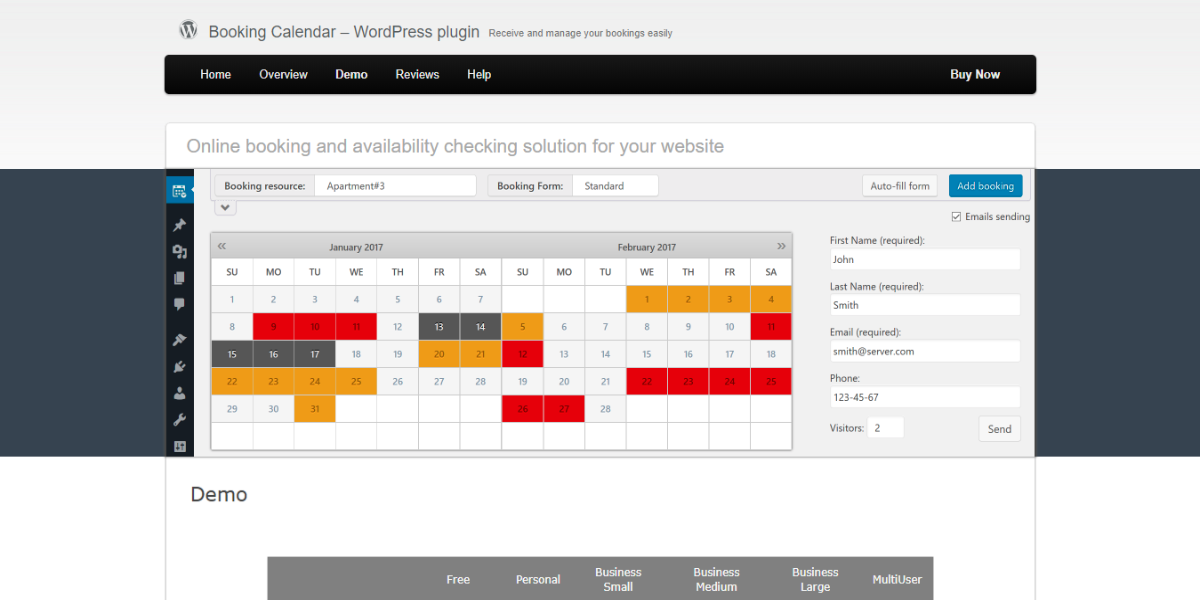 Booking Calendar is ranked among the best booking plugins for WordPress as we speak – and that's major because it's simple, well-documented, and extremely easy to use. Arriving with it is a calendar view for both the client and you. You also have the option to add a booking or appointment form right into your post or page through the simple use of a shortcode.
You're reminded that you're NOT required to have any special skill to be able to use the plugin. Even with a whole page of options, all you're required to do to use the plugin is install it, activate it, and head straight to the settings page to play around with the different options provided until you're finally able to achieve whatever it is you have in mind.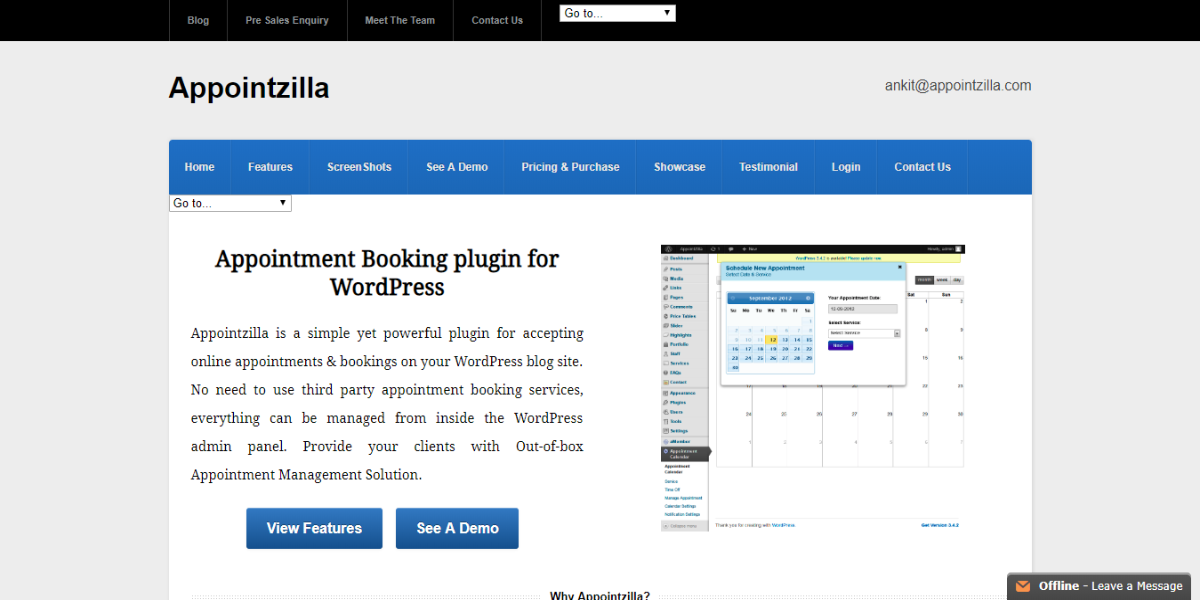 Looking for a simpler appointment booking plugin that won't be stressing you out while using? Well, this could be the plugin for you.
For starters, the plugin is offered at no cost. And make no mistake, it's as comprehensive and functional as any other plugin on the list.
In quick highlights, the plugin features an email notification, a bookable time slot, and the capacity to export your data right to your Google Drive account. It also arrives with a printable booking list, in addition to allowing you to customize your availability or set up the number of times a client is allowed to book.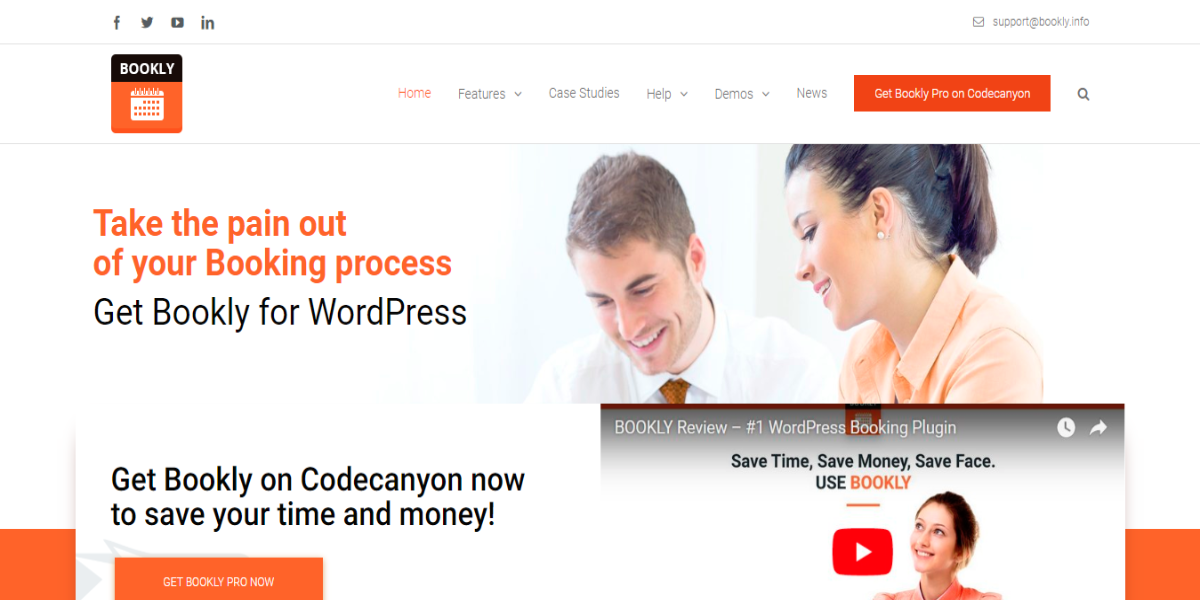 Bookly Pro is a super-advanced appointment booking plugin for WordPress. How your customers access your site doesn't matter a whit – with this plugin, you can optimise your system and help them book even more appointments.
Top among its core strength is the fact that the plugin is responsive enough to load in any devise. It also comes with an inbuilt support system that's directly connected to email and can also send SMS notifications. Not forgetting the part where you can integrate it with your Google Calendar to make sure that none of the customers you attract gets to miss an appointment at the end of the day.
For payments, you can integrate it PayPal, Authorize, Stripe, Payson, 2 Checkout, PayU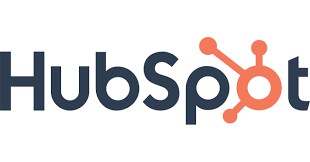 Hutspot is a WordPress plugin. This plugin is used for various formats but it is also used for scheduling an appointment for the business. The latest version of this plugin is 7.42.2. this plugin releases the quick update in a very short time period because I want their user to always touch with the latest technology. More than 10000k active users use this WordPress plugin.
It supports 4.0 or higher WordPress versions and 5.6 or higher PHP versions. This plugin is available in both versions such as the basic version as well as the premium version. Let's discuss some features which are given in the basic version. Hubspot plugin helps the user to convert their visitors into the lead. And also built attractive and creative email newsletters.
These newsletters help to use for doing email marketing. User can measure their business growth by seeing real-time analytics. It was so created a database with free CRM. Help to control all contact together which are present in the list builder. As we discuss about that this wordpress plugin is available in both versions.
If a user wants to use its complete feature then and news on the need to spend a certain amount of money to buy its premium version or pro version. After that, the organization will be going to provide a legal activate license complete embed feature.
Book an appointment online Pro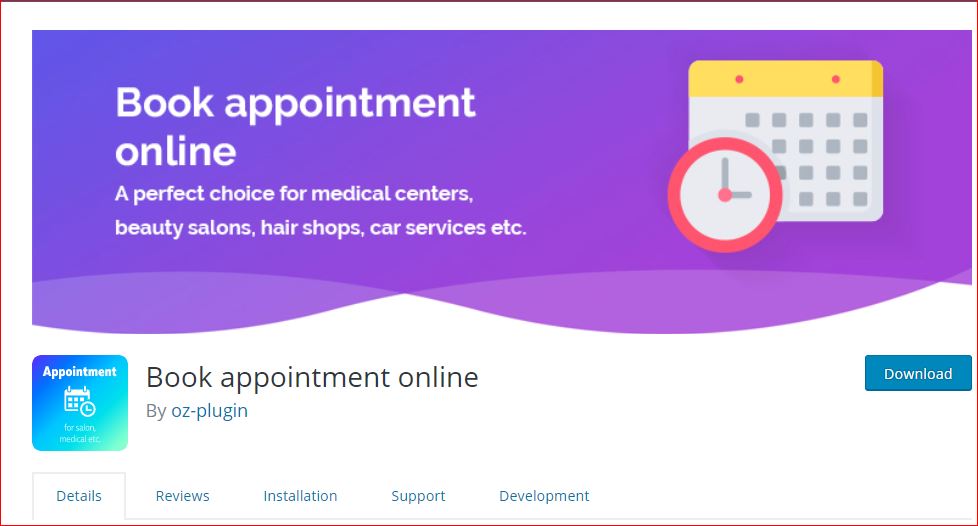 Which Schedule Plugins for Businesses or Appointments Do You Like?
Need help in Plugin Selection or Plugin Issue? We are available 24/7 by Phone or Chat.
Book an Appointment Online Pro is a WordPress plugin that has been used for scheduling online appointments. This packing has been created by the Code Canyon organization. This plugin was most irrigated or designed on 11 September 2018. The last update was released on 1st September 2020. It also supports the Guttenberg editor and it also contains high resolution.
It also supports all compatible browsers such as Firefox, Safari, Opera Mini, Google Chrome, Edge, and many more. It is also compatible with almost all editors that are released in the WordPress market. The file included in this plugin is JavaScript, CSS, and PHP. This plugin is friendly to use so that any beginner user can book an appointment.
Jossa helps to integrate a lot of features such as Paypal integration, SMS channel, and email notification. display game is available in both versions such as basic as well as pro version. if users want to use all the complete features of this plugin then use need to pay a certain amount of money for choosing its pro plan. After that organization view generates an illegally activated license with all its complete features