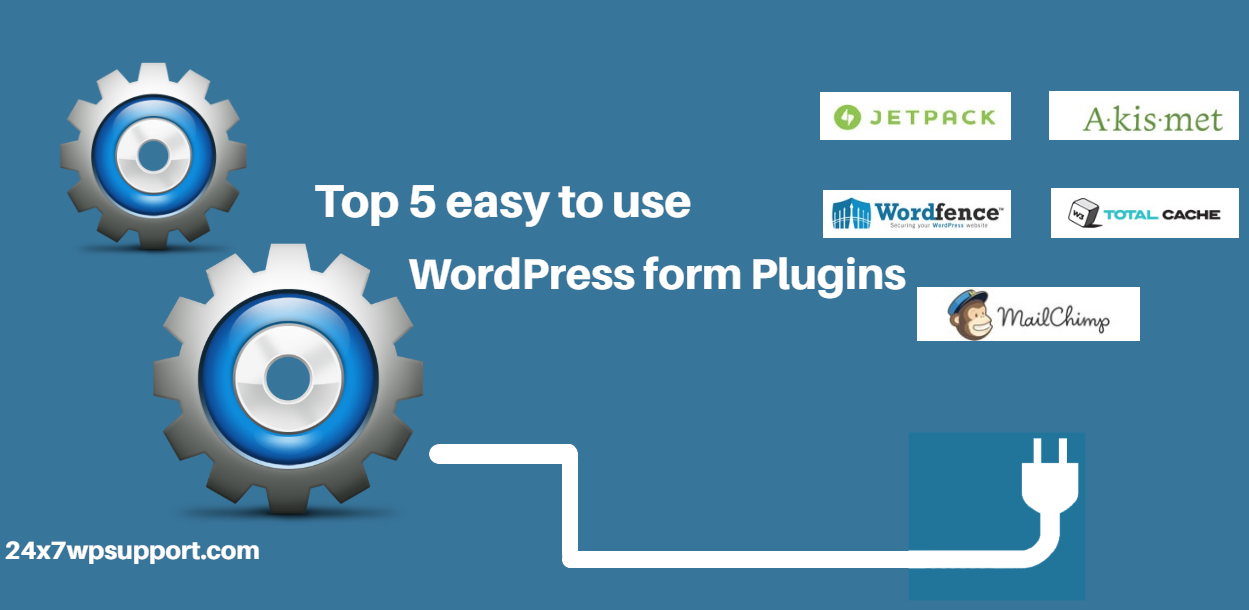 Top 5 Easy to Use WordPress Form Plugins in 2022
Last updated on August 11th, 2022 at 06:24 am
It's been established that one of the most effective ways to engage your site's visitors and gather significant insight on their usage and other essential elements is through forms, polls, and surveys.
If you're running your site on WordPress, then there's no need to worry on how to go about creating the forms – as there exists a number of plugins that you could easily install and create just about any type of form, poll or survey you wish to see on your website.
To save you the hassle of scouring through an endless list of these plugins trying to pick the best of them, we did the groundwork and pulled some of the top choices available for you to go through and make a pick.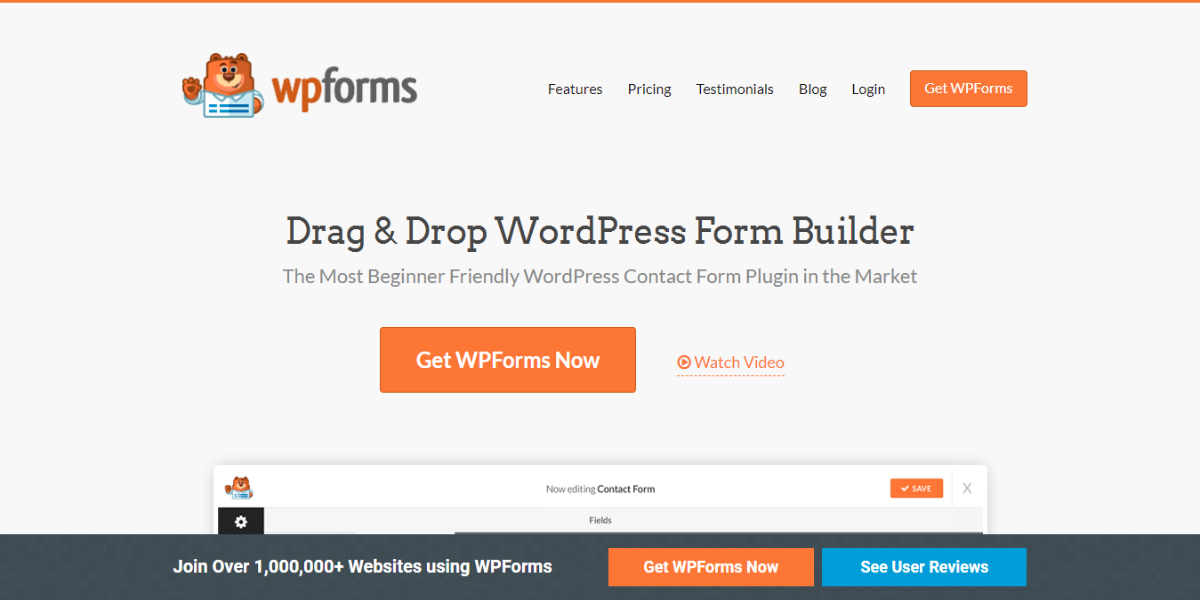 WPForms is a beginner-friendly, drag-and-drop form builder plugin that's most suited for creating WordPress contact forms. As it stands, thousands of the WordPress site you see around have a contact form that's been build using the WordPress form plugins.
Built with the aim of making form building both easy and powerful, the free version of the plugin comes with all the basic features for building a contact form including captcha for protecting you from spam, different field, email notification and a confirmation page for thanking the visitors that contact you.
However, with the premium version of the plugin, you can build almost any type of form including a multi-page form, payment form, email subscription form, and order form among others.
Also included in the pro version of the plugin are a series of other powerful form fields including file upload, conditional logic, geo-location, form abandonment, signature feature, login, user-submitted content and a huge collection of premade form themes to name a few.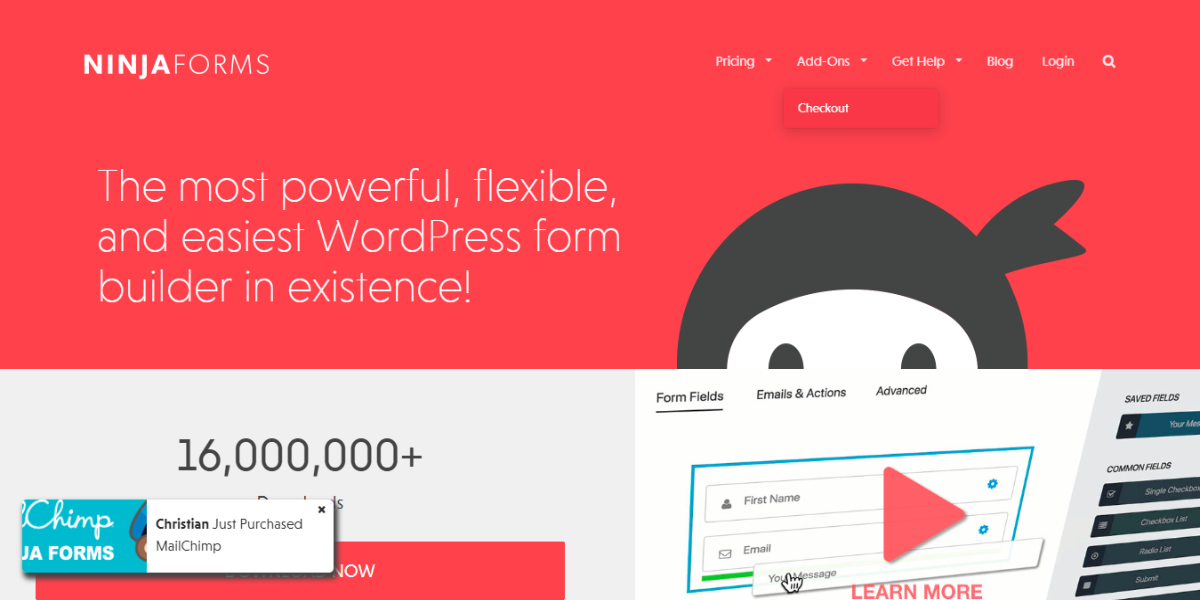 Ninja Forms is a free contact building plugin that allows you to create highly interactive forms with little effort and strain on your part.
The best part is that the plugin is offered at absolutely no cost, thus allowing you to download it and install on as many websites as you possibly can. And just in case you want to extend the plugin's functionalities and some of its features, there are premium extensions such as Salesforce, and FreshBooks, SMS notification, Campaign Monitor and PayPal integration that you could easily install for that purpose.
The only limitation is that while the plugin is being offered gratis, its extension are actually NOT – meaning you'll be required to shell out a hefty amount of your hard-earned cash to be able to use them.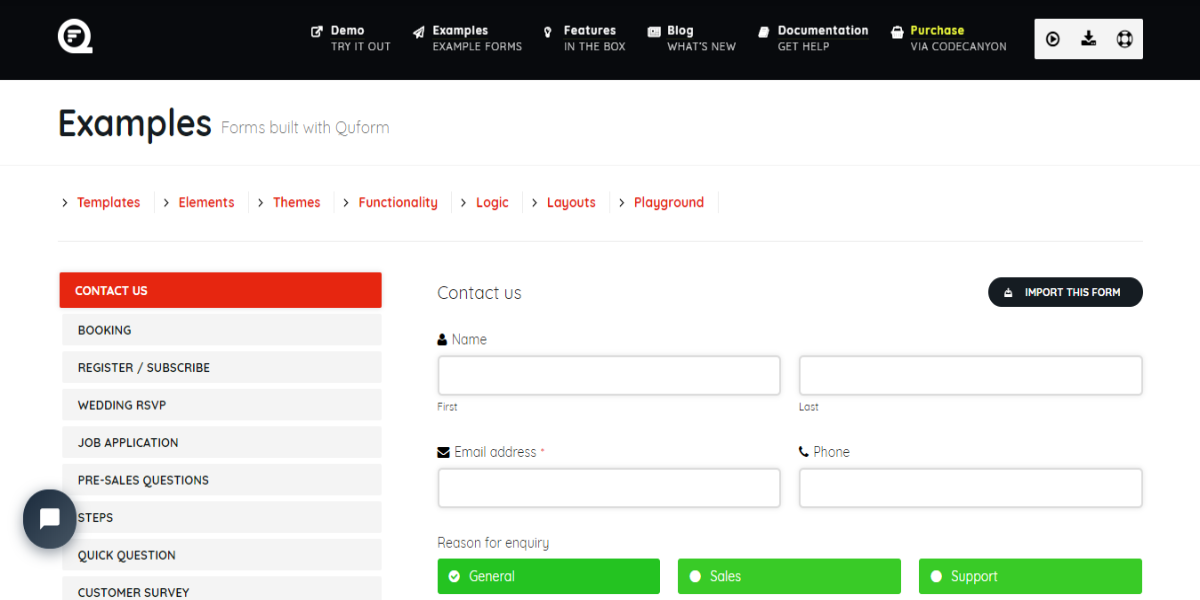 With Quform, you can set up a fully-functional contact form within minutes. The simple drag-and-drop form builder also happens to stack a string of really amazing features that you could use to create super-advanced forms without laying down a single line of code.
You'll also be offered a number of dark and light form themes to choose from, in addition to being exposed to an endless list of form building options to choose from.
Goes without mentioning that the forms built are responsive enough to load on virtually any device your visitors use to access your site.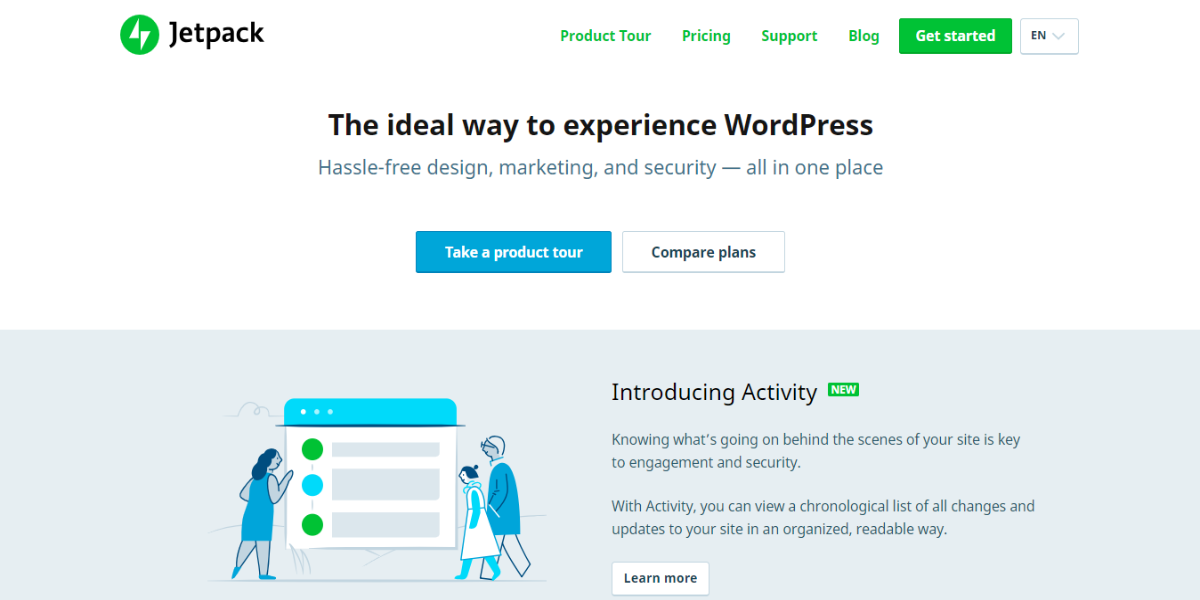 You probably have already been exposed to Jetpack — the plugin you use to display Google analytics stats and data on your WordPress dashboard. What you don't know is that you could also use the plugin to create a fully-functional contact form on your site.
Start by activating the contact form module on your Jetpack plugin. This can be done via the plugin's settings.
But unlike all the other plugins on the list, the forms build via Jetpack tend to work a little bit differently. First, instead of creating the form separately and later on adding to your contact page, the plugin allows you to create the form directly on your contact page while previewing it.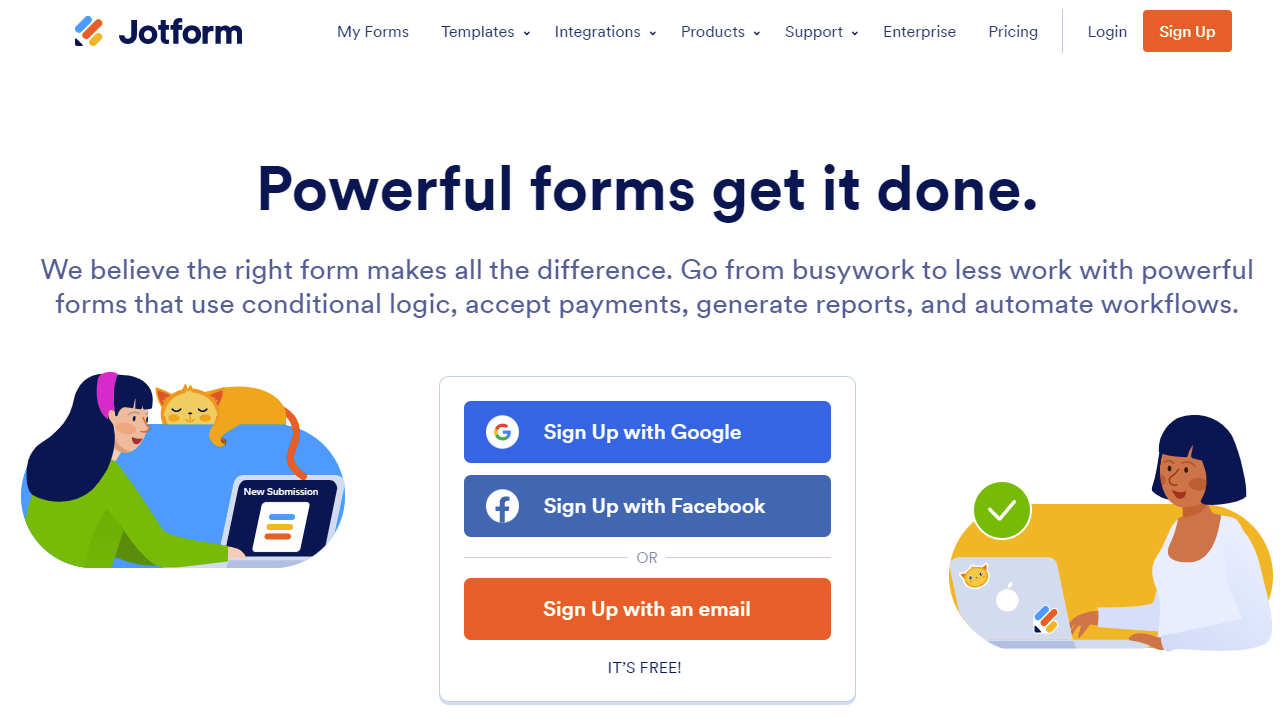 Jotform is a free online form builder that allows you to create effective and customized forms. You can effortlessly collect data and store them in one place with Jotform's various features.
Forms make the process of collecting data easier for its users with its easy-to-use design. Apart from collecting data, you can also build approval workflows, no-code apps, and PDF documents with Jotform.
With its ready-made templates, you can create various forms for different occasions or customize your forms to suit the theme of the data you are collecting. You can also accept payments through Payment Processor Integrations by adding them to your payment, donation, or online order forms.
Jotform offers a free plan, however, there are also paid plans that are more extensive. The best part is that you can upgrade or downgrade your subscription at any time!
eForm is a super-advanced form builder plugin offered at codecanyon, and which you could use to create almost any imaginable type of form including surveys, quizzes, cost estimation, user feedback and payment getaway and processing forms among others.
Going as $29, the plugin is designed to help you build forms within minutes. Also included is a feature that allows you to accept guest blogs from your visitors, create a customized user registration form, and even integrate the forms with different payment gateways including stripe.
It's a Wrap
This post basically focuses on the plugins you could use to set up a simple contact form on your WordPress site without straining much. Of course some of the plugins including the eForm can still be used to create complex forms. But for super advanced forms with multiple layers of technicalities you might want to look into a plugin such as gravity form.
Which Form Plugin Do You Like?
Need help in Plugin Selection or Plugin Issue? We are available 24/7 by Phone or Chat.