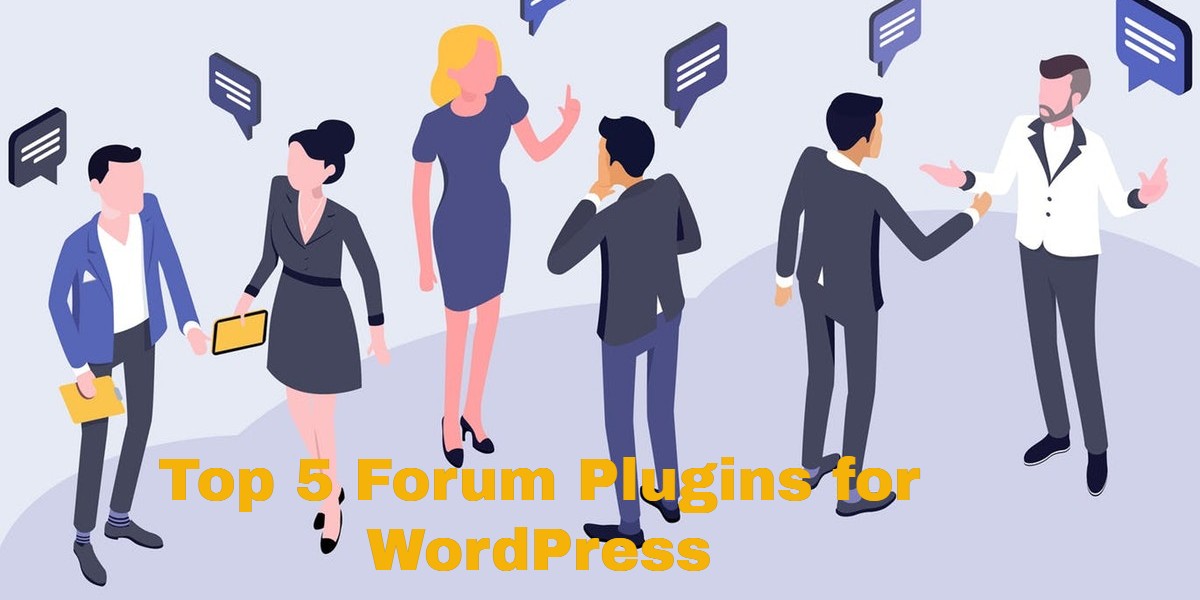 Top 5 Community Building Forum Plugins for WordPress in 2022
Last updated on August 12th, 2022 at 04:24 am
Dear reader, are you feeling frustrated with forum software that is too sluggish, bloated and always putting your server at the mercy of hackers? If yes, I have got great news for you. Today, I am going to enlighten you with the top 5 best community building forum plugins for WordPress to try. Each plugin is focused on speed, ease of use, ease of integration, and your data security.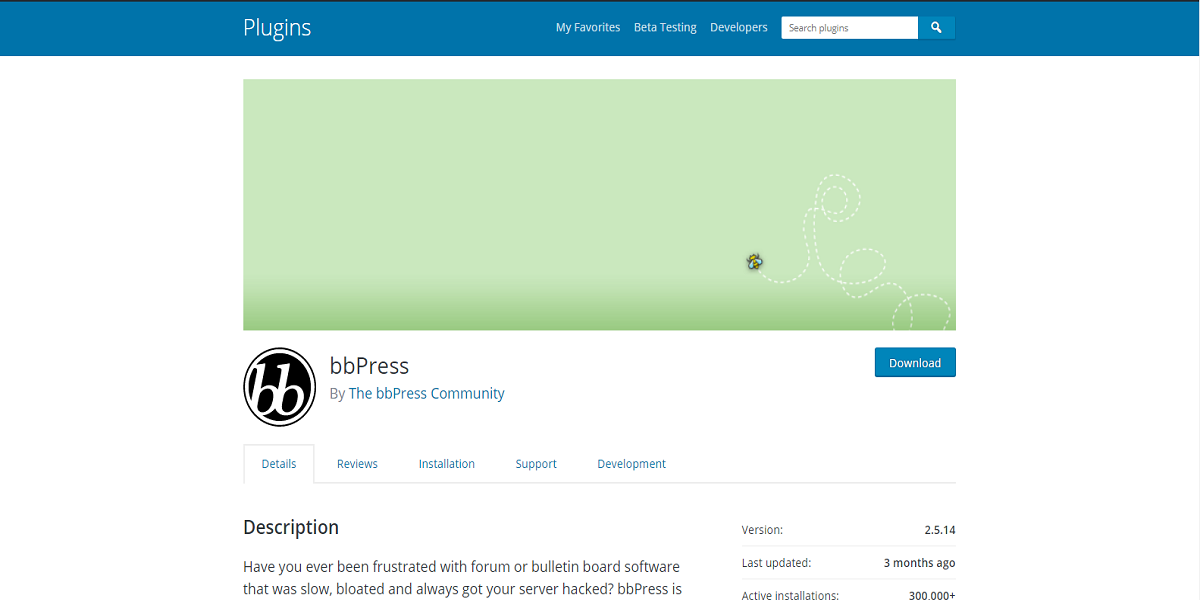 BBPress is one of the top 5 best community building forum plugin choices for WordPress. This open source software currently has recorded 300, 000 plus active installations and the number continues to rise sharply. Plus, it supports up to 50 different languages, including Chinese, French, Russian, Japanese and all varieties of English.
BBPress is a great solution for WordPress powered forums and bulletin boards, as it offers an array of features, ease of integration, and ease of use. Plus, this top-rated WordPress plugin adheres to web standards, not to mention the fact that it is super-fast.
The developer kept things as small and light as possible without compromising on add-on features through with BBPress. This resulted in a lean and powerful plugin that is ready to take on any WordPress forum project that is thrown its way.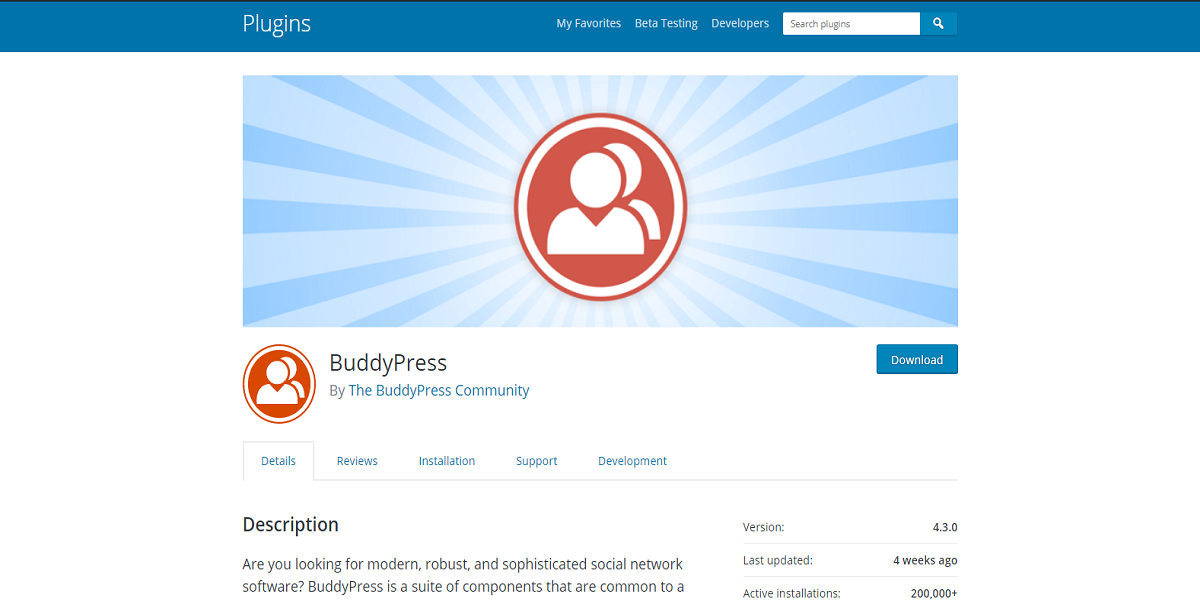 BuddyPress is a new, robust, and sophisticated community building forum plugin for WordPress powered blogs or websites. Built with developers in mind, this extensive and highly customizable plugin is focused on ease of use, ease of integration, ease and flexibility. Boasting 200,000 plus active installations up to date, it offers a great CMS solution for developers and blog or site owners alike.
BuddyPress is extremely powerful yet incredibly simple and it continues to be Updated frequently. The content management system focused plugin supports up to 37 different languages, including Chinese, Greek, Germany, French, all versions of English, etc. Plus, it comes with three extensions to make it better and improve the user experience. The said extensions are as follows;
• BuddyPress Docs.
• BuddyPress Activity Plus.
• rtMedia for WordPress, BuddyPress and bbPress
Users should take note that BuddyPress supports only WordPress version 4.6 or higher. So, it is important to check the version of your CMS before downloading the plugin.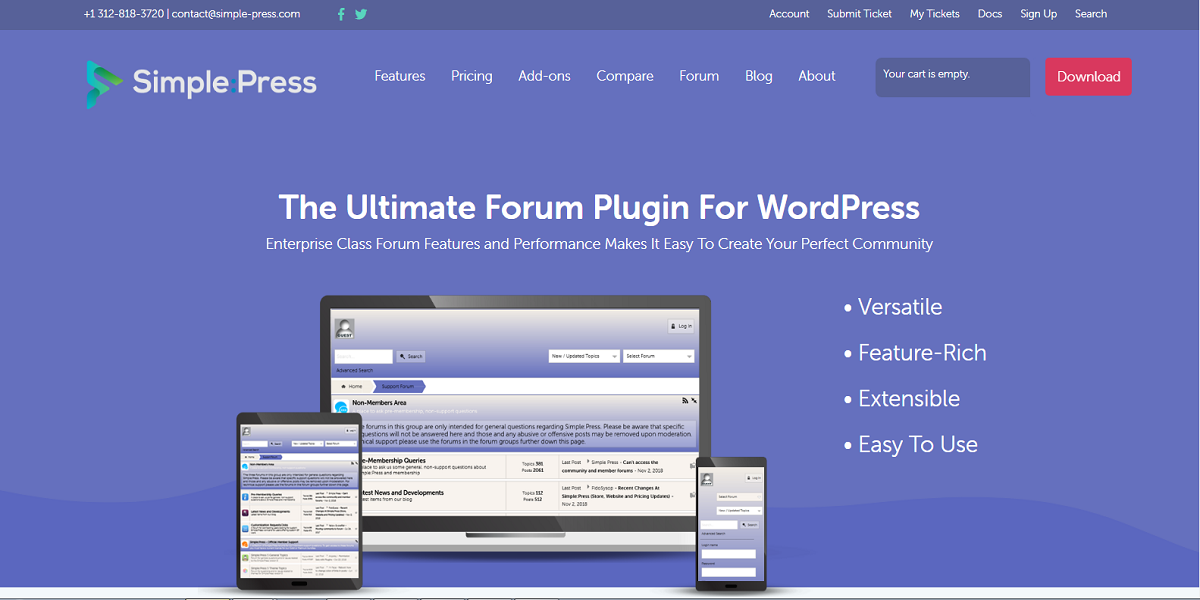 Simple Press is easy to use, versatile, extensible and feature-rich. This top-rated community building forum plugin for CMS powered blogs and websites a very unique set of features. These features enable users to create multiple nested forum functionalities, alongside private & public messaging functionalities for their WordPress powered blogs or sites. Other amazing features of the software include broad customization options, SEO ready, statistics & reporting and multiple security functionalities.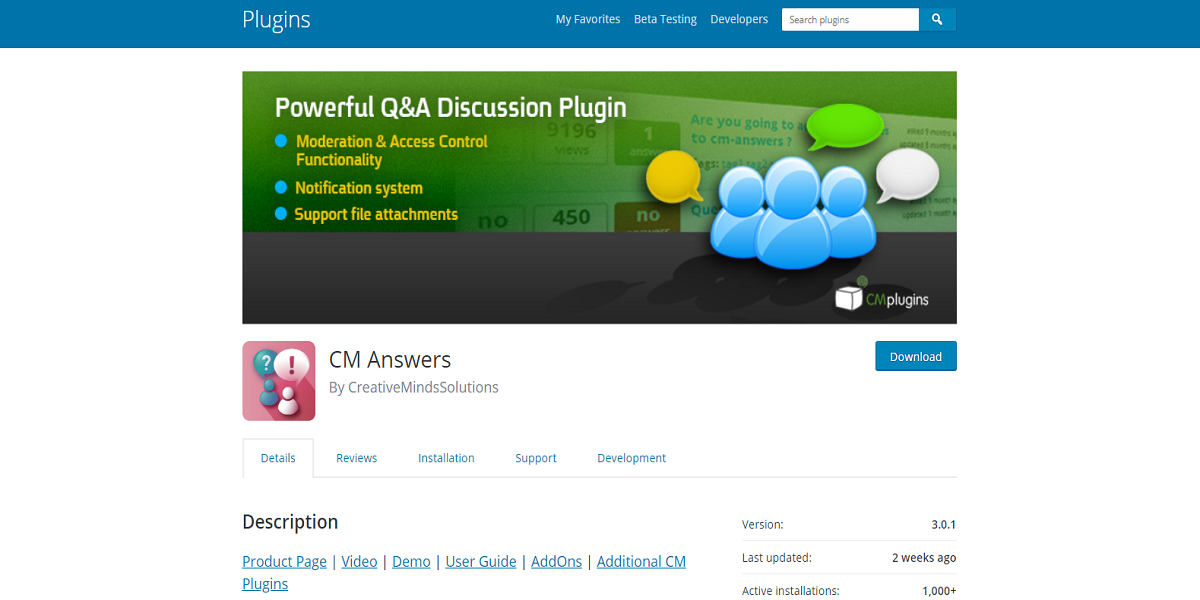 CM Answers is an upcoming plugin for creating a forum and answer functionality on a WordPress backed blog or site. This promising plugin with 1000 plus active installations so far is ideal for WordPress version 4.0 or higher. Updated with a set of exciting add-ons and extensions just recently, it now offers multiple features to boost functionality and user experience better.
These features include asking the expert, answers widgets, answers idea stimulator, and anonymous user answering & posting. Micro-payments, as well as data import and export, are also an important component of this new WordPress-focused forum plugin. If you are looking to create a questions and answers platform on WordPress, this is a must-have plugin. As you can see, these incredible features plus others will make your work easier and enable you to do more with fewer resources.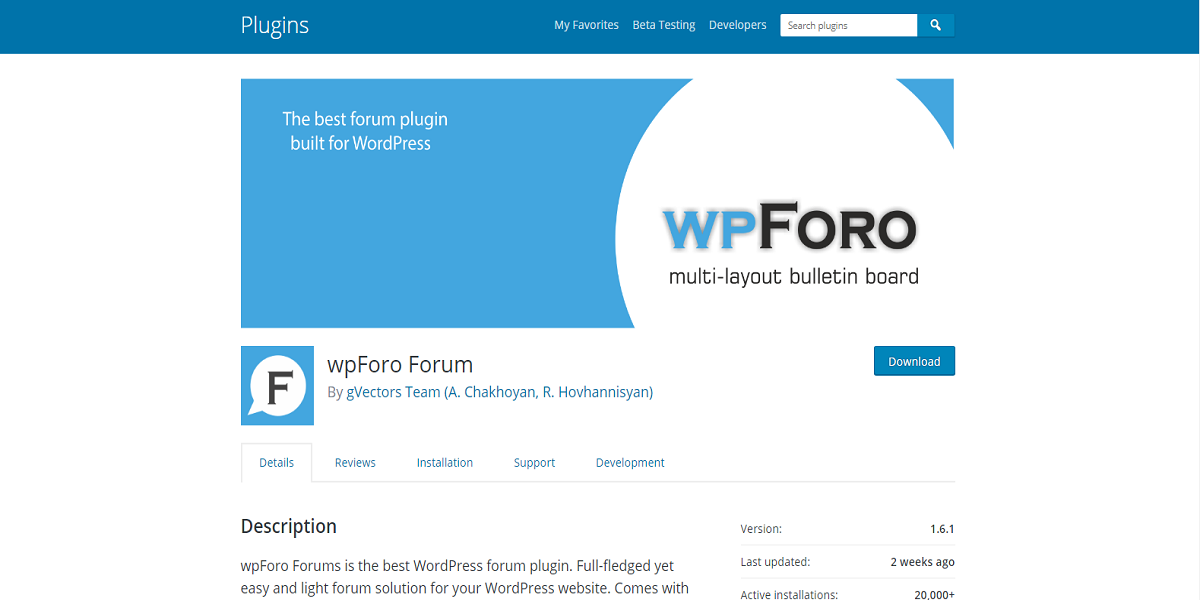 The WpForo Forum plugin is ideal for WordPress version 4.1 or higher. This amazing CMS forum plugin, which has recorded 20,000 plus, active installations so far, supports 11 different languages. The languages include English, Chinese, Russian, Korean, Japanese and Spanish. Its features include a multi-layout design, powerful in-built forum usergroup system, in-built forum SEO functions and built-in forum cache system. WpForo Forum also comes with topic tags & tags widget, a drag and drop forum management system as well as a built-in anti-spam feature with Akismet integration for added security. It is a great choice besides the other four plugins.
Conclusion
BBPress,BuddyPress, Simple:Press,CM Answers and WpForo Forum are the top 5 best community building forum plugins for WordPress. Be sure to replace your disappointing plugin with one of them. It goes without saying that each plugin is feature-rich, focused on speed, ease of use, ease of integration, and your data security. Do not forget to check your WordPress version though, as each plugin is suited to a particular version of this leading CMS.
So, which among these top-rated WordPress forum plugins do you intend to choose and why? Is it BBPress, BuddyPress, Simple:Press, CM Answers orWpForo Forum? Feel free to engage with us in the comments section below. With nothing more to add, good luck shopping
Which Forum Plugins Do You Like?
Need Help in Plugin Selection or Plugin Issue? We are available 24/7 by Phone or Chat.