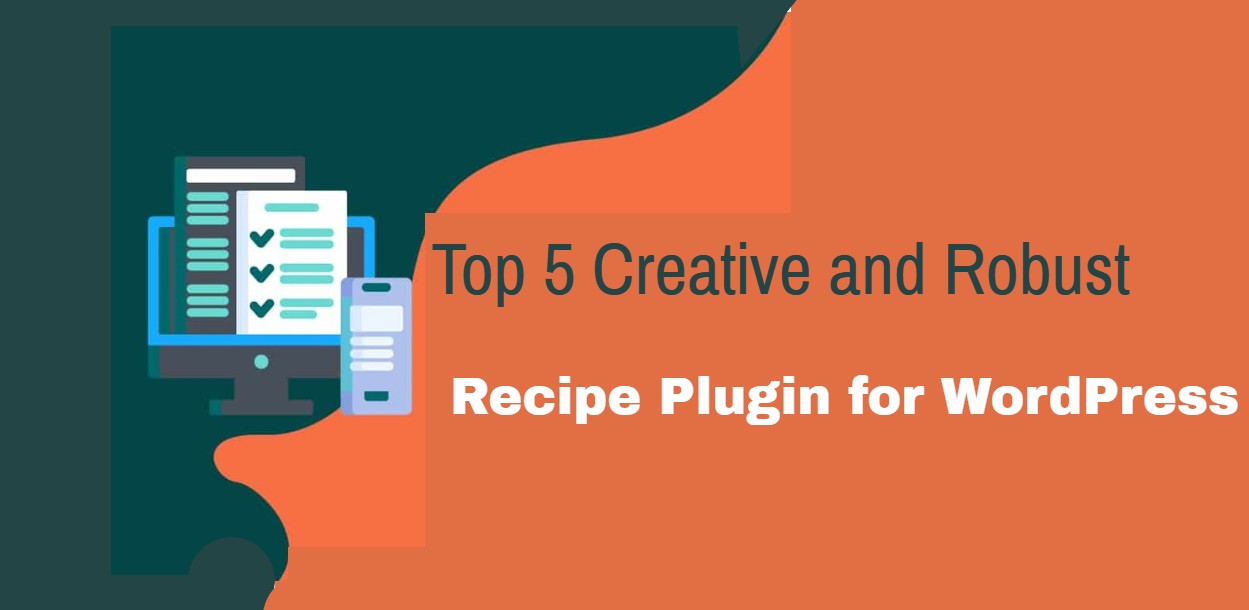 Top 5 Creative and Robust Recipe Plugin for WordPress
Last updated on September 18th, 2023 at 06:17 am
WordPress made it easy to venture into the world of blogging—and food blogging isn't an exception in this.
With WordPress, instead of spending a good chunk of your hard-earned savings to hiring a professional designer and developer, it's possible to get a whole lot done with a simple use of a plugin or theme.
Of course your master chef skills will come in handy. But that's NOT all. You need to figure out the best way possible to showcase your recipes to blog readers.
Come to think of it, your followers aren't interested in a theoretical belabour about what you're making. They don't care a whit about its origin or the science behind it. What they're interested in instead is how you went about preparing the meal. They want to be walked through the ingredients and recipes, in a clear and oversimplified manner that they can easily understand and be able to follow and prepare the same meal too.
While this could have been pretty hard to achieve with a different platform, WordPress makes it a cinch with a simple use of a recipe plugin.
To help you get started, we had to sniff out for all the best recipe plugins for WordPress that you're likely to come across online, before narrowing down all the options you have to a top 5 list of the best WordPress recipe plugins out there.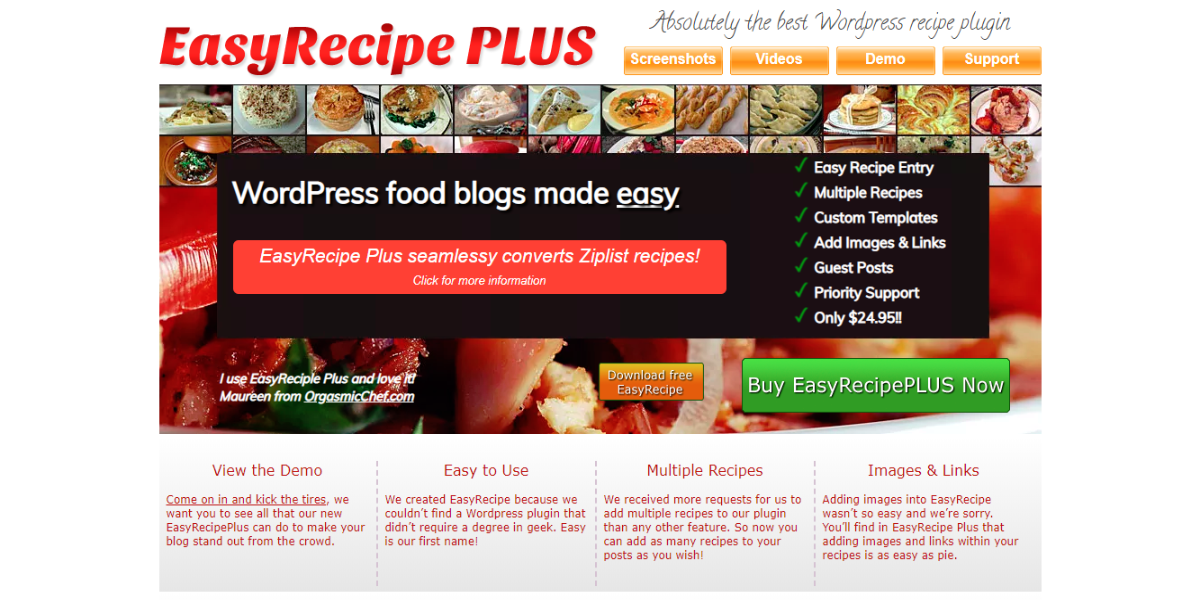 Easy Recipe is one of the simplest WordPress recipe plugins to use. Designed to simplify how you showcase your recipes, the plugin automatically converts the plain texts you publish in your WordPress blog into good-looking recipe posts.
The plugin also offers custom formatting, which comes with a recipe rating and a review option that you could use to evaluate the quality of the recipes you post.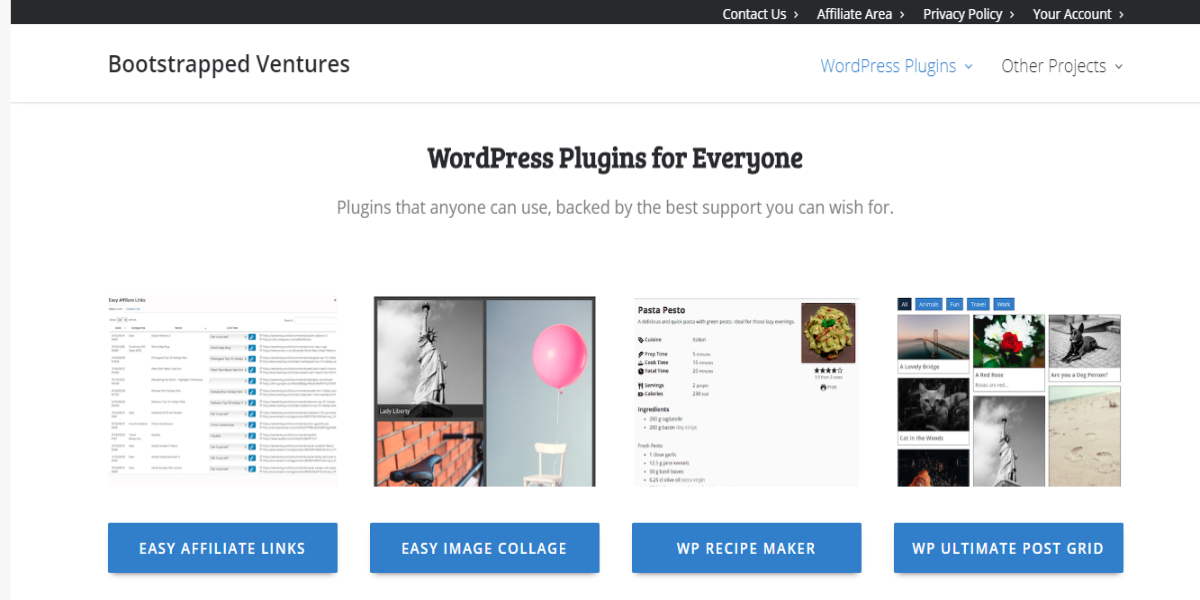 WP Ultimate Recipe is an advanced WordPress recipe plugin, designed to make it easy for your readers to go through your recipes and print them if they prefer reading them in hard copy.
The plugin also features a short code that you could use to display your recipe just about anywhere that you wish to see them in your blog.
Whether you want to display your recipes alongside their ingredients, course types and rating, the plugin is designed to make it all possible for you.
But what's even more important is that the plugin is fully responsive. Meaning your recipes get to load just fine regardless of the type of device your followers are using to access them.
Goes without mentioning the Google rich snippet that works to ensure your recipes look the part in the Google search results that show up.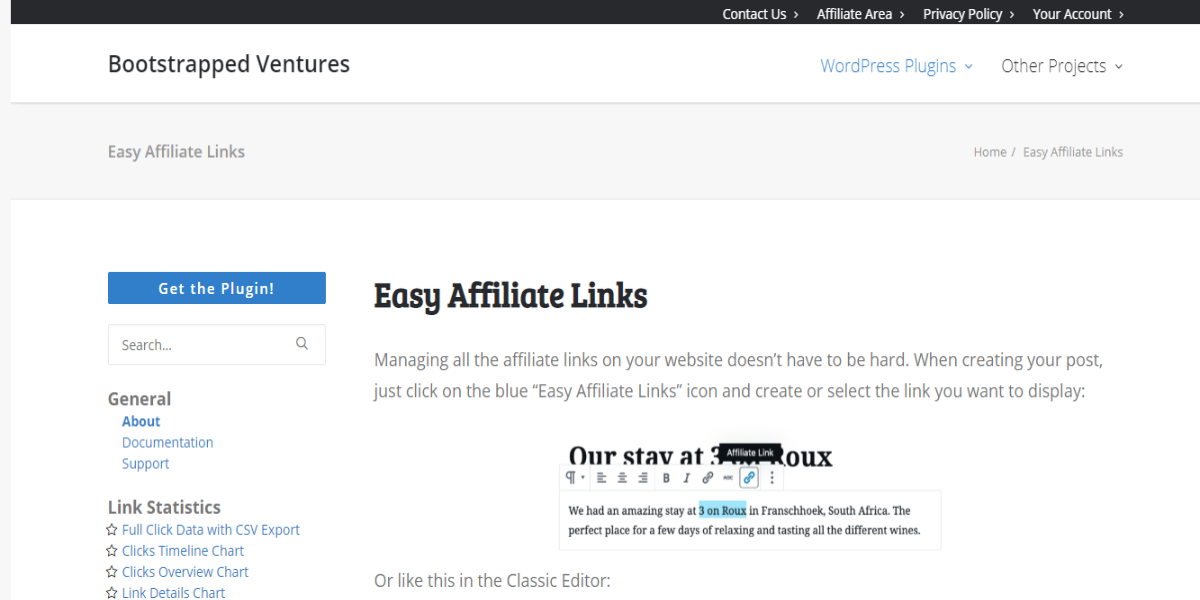 Wp Recipe is an awesome WordPress recipe plugin. It's a simple plugin that you could use to add a fully functional recipe feature to your WordPress site.
In addition to that, the plugin has been designed to automatically generate schema metadata that ensure your recipes are nicely presented in the Google search results that show up.
As you're already aware, one of the best platform for targeting foodies that may be interested in checking out your recipe blog is Pinterest. Luckily for you, the plugin offers a broad range of pis options that you could use to take advantage of the platform and expand your reader base.
The plugin also allows you to add recipe images with every step of the guide. Overall, WP Recipe stands as one of the best recipe plugins for WordPress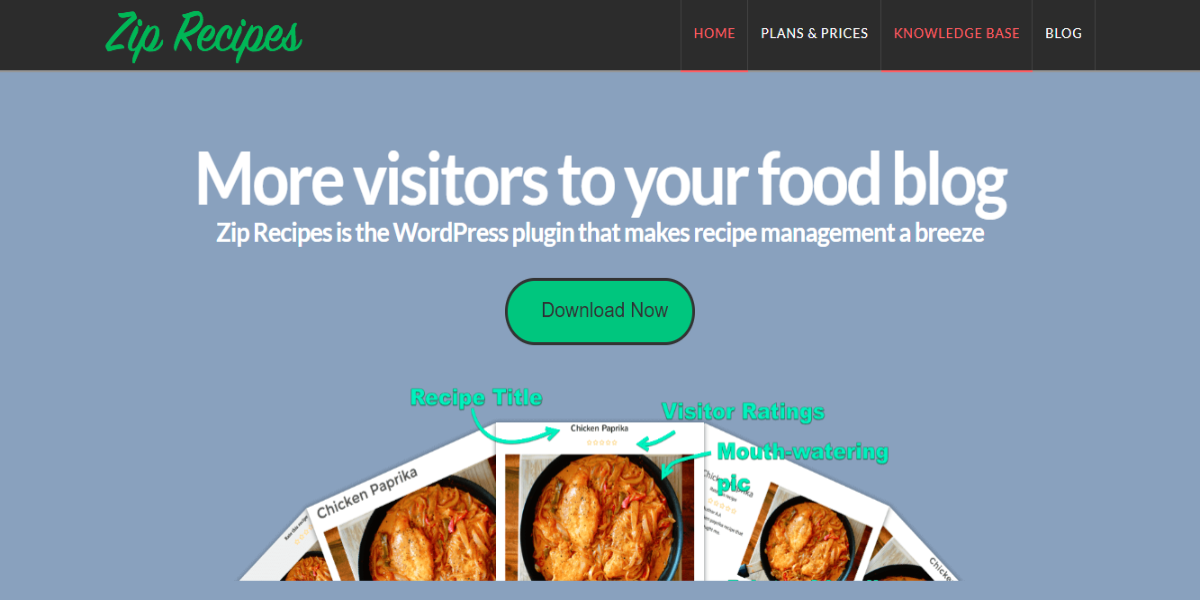 Zip Recipes was designed as a replacement for ZipList – and allow us to say, this new plugin is by far more superior.
To start with, this new plugin is as simple as you'd want a recipe plugin to be. And even though it lacks some of the features the other plugins on the list sport, it's still the ideal kind of plugin for beginners and food bloggers looking to take a minimalistic approach.
With the plugin, you recipe customization options are only limited to bolding and italicizing – that's besides adding images.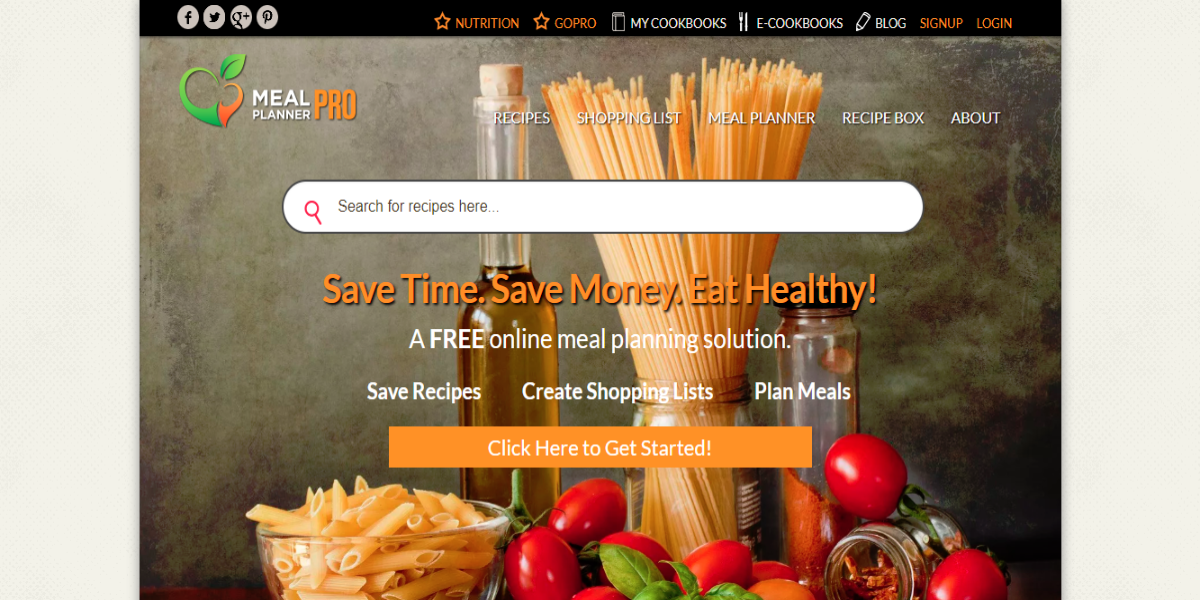 Meal Planner Pro is the most advanced plugins on the list. Equipped with utmost functionality, rich features, cutting edge performance and a neatly designed admin panel, Meal Planner can adjust to whatever design or idea of a recipe blog that you have in mind.
Designed to be both easy to use and access, for both the user and web owner, the plugin makes it simple enough for you to access your recipes and even add them to their corresponding shopping list and an inbuilt meal planning calendar or undertake several actions that could come in handy in setting up an authoritative recipe blog.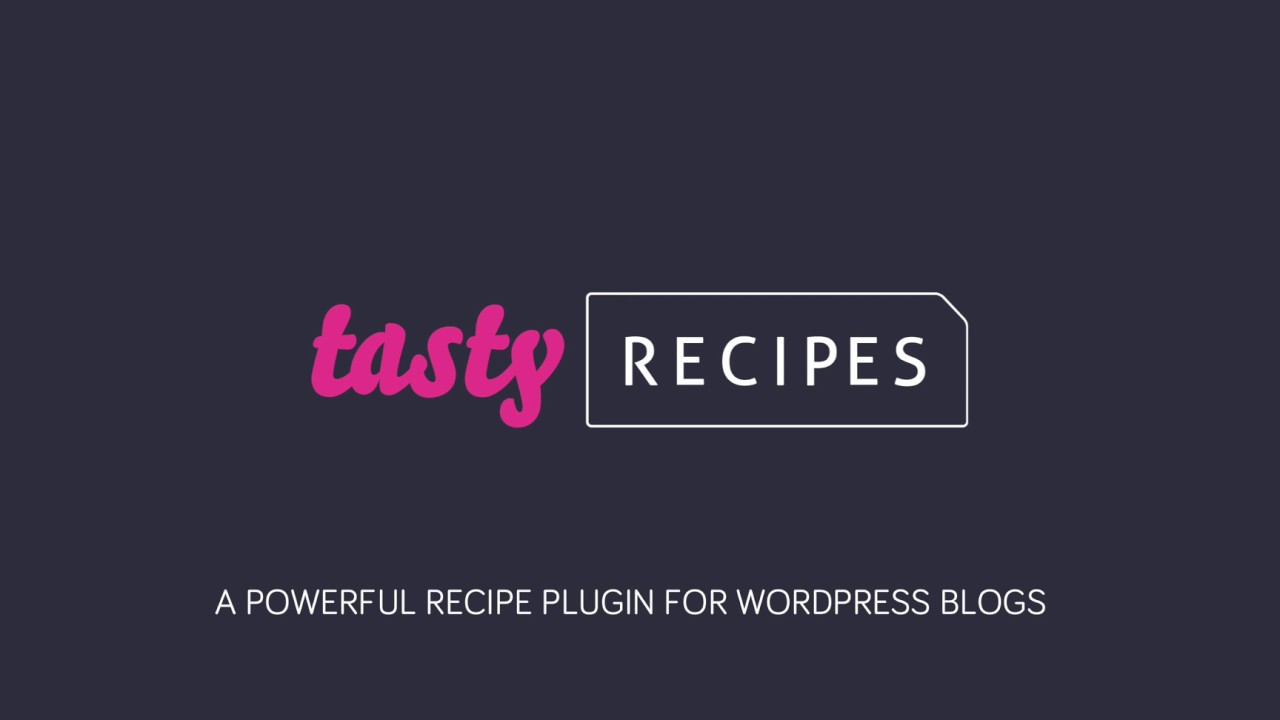 Tasty recipes is a WordPress plugin. This plugin contains a lot of features in it. Let's discuss one by one. First of all users must be aware that it is a premium plugin there will be no basic or Pro version available for it. Users can move one recipe plugin into another recipe plugin with the help of a tasty recipe plugin. This is the most difficult task to do. With the help of the tasty recipe WordPress plugin users import gracefully.
Users can easily convert all recipes at the same time. Instead of converting one by one in another plugin. This plugin is compact with Search engine optimization. Video integration is also present so that the user can easily post video content in it. As we know that call visitors or clients do not having, the same way to write content. So provide flexible formatting content for all users. User can easily customize according to style. Readers can provide reviews for your recipe in the star format. The development mode feature is also available for developers so that they can develop this plugin according to their requirements.
If any user is stuck while using tasting recipe plugins, then there will be active ultimate support for those users. As we discuss that this is a premium plugin so if users want to use this plugin with the complete feature, then the user must buy by its premium plan.
The user needs to pay a certain amount of money to buy its active license. The tasty recipe also provides 15 days money-back guarantee if any user is not satisfied with their service then the user claims their money back within 15 days time period.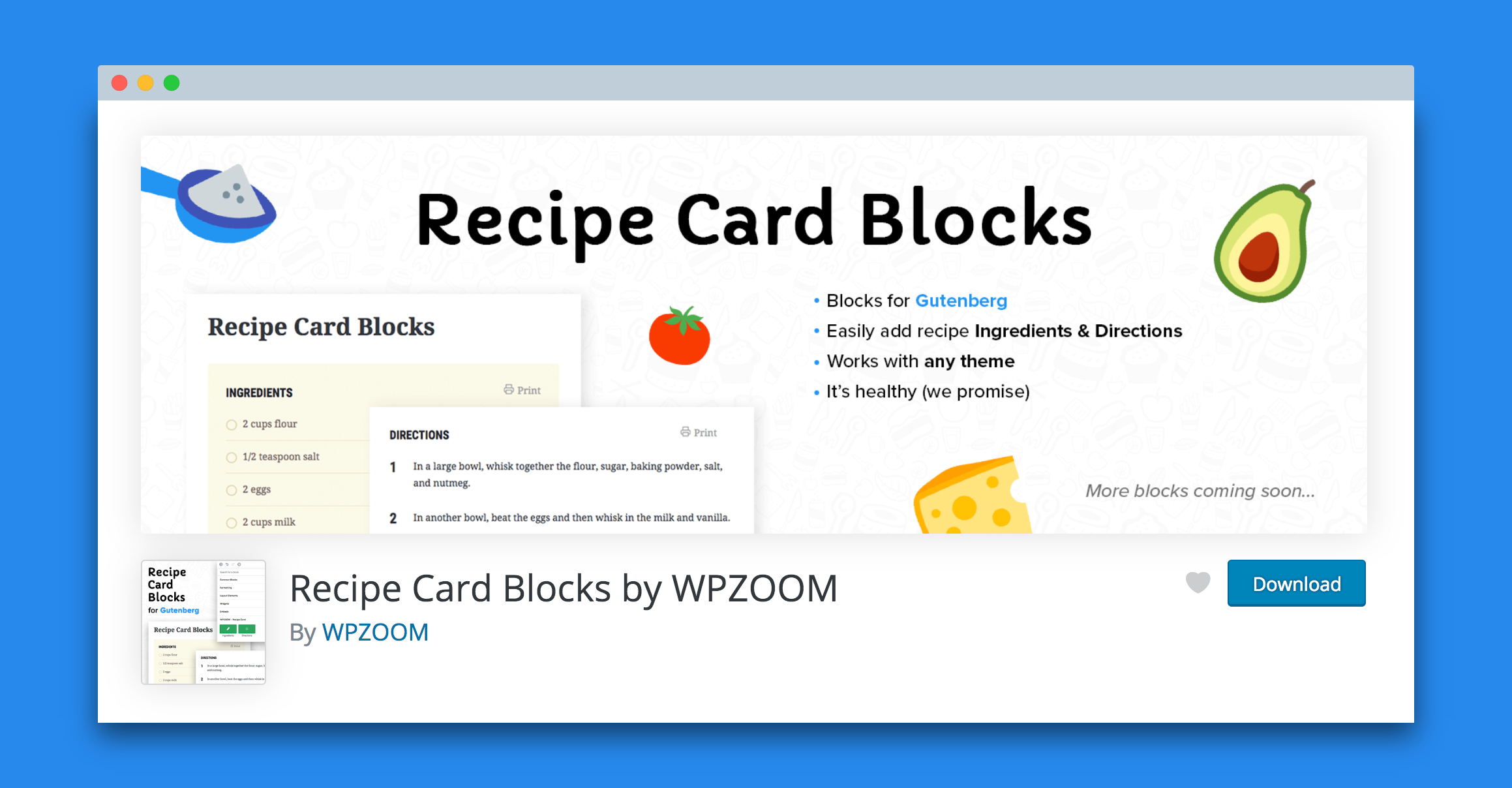 A Recipe card block is a wordpress recipe plugin. This notice plugin in space new design for a new wordpress blog editor that is also known as Guttenberg editor. This is a premium wordpress plugin there will be no basic and free version of recipe card blocks wordpress plugin available. Let's discuss its features one by one so read it carefully. This wordpress plugin contains structured data which is going to help highlight your food blog in the search result. This wordpress plugin displays formation is different it is created in such a way that it displays a recipe in card format. There are a lot of things present in the card such as
Image off your food
A video
Integrated list
Step by step direction
All basic detail which is required.
Food category type
There will be zero codings required to use this type of wordpress plugin only drags and drop option will be there. It also helped to grow your food blog with schema markup. Rich card block loving contain a lot of schema markup. The User can combine this wordpress plugin with any theme it is compatible and adjusts any wordpress theme. As we discuss that this is a premium plugin so if users want to use this plugin with complete feature, then the user must buy by its premium plan. User needs to pay a certain amount of money to buy its active legal license.
It's a Wrap
As you're soon to find out, a food recipe blog is very profitable and if executed right, can drive tons of traffic that may come in handy in propelling your business to the next level of success.
Read this bearing in mind that there are so many ways you could monetize the blog and get to rake in massive amounts of profit.
All you need to get started is a fully functioning WordPress recipe theme and your choice of the plugin from the list above and you're set to go.
Which Creative and Robust Plugin Do You Like?
Need help in Plugin Selection or Plugin Issue? We are available 24/7 by Phone or Chat.