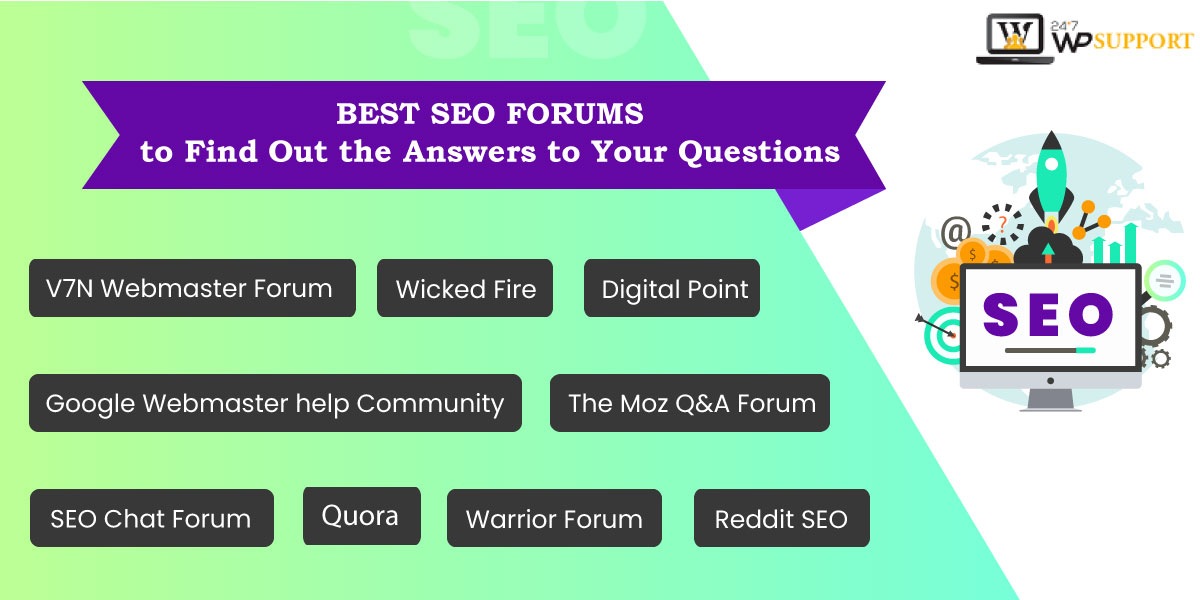 Best SEO Forums to Find Out the Answers to Your Questions
Last updated on August 11th, 2021 at 06:49 am
In this modern era, when users can search anything they want at just one click, every business tries to get better rankings on search result pages. As we all know from our experience, the first rank on the page always wins our click. However, the process of optimizing search engine result ranks is not an easy task and tons of people face a lot of problems along the process on a regular basis. For these problems there are a number of communities helping and solving each other's issues. These SEO forums come very handy and help a lot people resolving issues and also help them learn better optimisation techniques.
Before going forward first let us understand what SEO means?
SEO is a method that is used to increase the website's position on search engines result pages such as Google, Bing or Yahoo. If proper techniques are adopted and valuable backlinks are in place, sales figures could improve dramatically.
Types of SEO
On-site SEO- On-site SEO helps you find the right guidelines that you can apply to your website and make it search engine friendly.
Off-site SEO- Off-site SEO you enables you adopt best practices to promote your website so that it could rank higher in search results. Offsite SEO is a perfect way to increasing Page Authority of your site.
Technical SEO- Technical SEO ensures that search engine is navigating and indexing the site without facing any trouble. It facilitates the job of search engine crawlers as it helps in configuring the settings regardless of whatever the content is.
Why is SEO important?
SEO marketing has become vital more than ever in the past decade. It is made up of numerous elements such as keywords, content, off-page SEO, search engine marketing, etc. now as you know what they are, it is imperative to know why they are important-
Improves visibility and ranking
Increases web traffic
Creates a better visitor experience
Growth
Users trust search engines
Good for social promotion
It puts you ahead of your competitors
The process of optimizing a page rank on search result page is exhausting and there isn't any 'one solution fits all.' There are multiple approaches for creating valuable backlinks and mostly the ones that are new to the party, end up getting confused. However, SEO Forums help people to endure the challenges and optimize their way to the top.
Let's understand what challenges you may face with the help of an example.
Mike runs a B2B content marketing company. However, since the space is so competitive, Mike always wants to win. He realises that by SEO he can generate better sales leads sitting back at home. But very soon he realizes that it isn't as easy as he thought. Mike is caught between all the puzzles that confuse him. But like every human of this era, Mike tried Googling his doubts. "What are backlinks?" , "How to create backlinks?", "Where are backlinks made?" are some of the doubts that Mike had.
However, not all answers can be found on Google. Only people with experience in SEO could help Mike choose a befitting approach of doing SEO according to his site map, and define SEO friendly content and webpages. Hence, Mike reaches out to the SEO forums that hold a multitude of people with experience in SEO that help him build his dream.
Most Preferred SEO Forums
Here, we have mentioned the best SEO communities or Forums that you can join. This list is made after proper research and can cater to all your needs.
SEO chat forum is one of the most popular forums. It helps you to get useful tips related to SEO and also introduces you to people that can offer tricks to optimize your website hassle-free.
The good news is that you can join SEO Chat forum without paying any fee, which means it is free. Once you sign up and register yourself you would get access to hundreds and thousands of informative threads. That is one of the reasons why it is the most popular SEO Forums. Here, you would get SEO tricks and tips which would help you in optimizing your website's ranking on search result pages.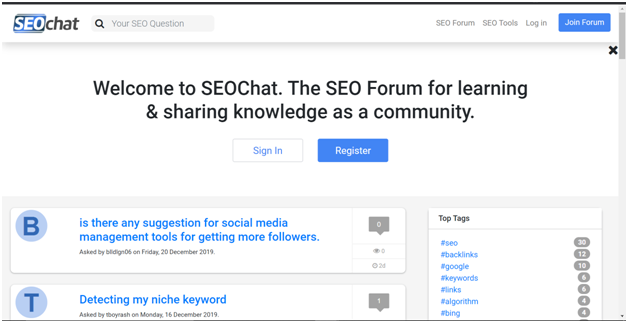 The simple web design offered by the forum allows users to navigate through the website in a very easy manner. The quality of user experience is pretty good and the user finds it very easy to post a thread or a query because of the interactive user interface. The easy to use interactive interface enables beginners to connect with experienced professionals and grow at a better pace. This SEO mastering forum has discussion boards on programming, advertising, SEO, keyword research, social media marketing and other such information for webmasters.
Pros
Easy navigation
Free of cost
Offers access to experts in SEO
Helps increasing website presence on the internet
Cons
If privacy is a major concern for you, in that case, Not Secure sign might scare you The "Not Secure" sign on the dashboard might scare you if you're using sensitive data.
This forum is renowned for getting answers that are specific to SEO or Search Engine Marketing and that too from Moz experts. Moz is one of the best SEO focused digital marketing companies which has a huge customer base. Thus, they have developed a forum where anyone can ask questions and provide answers. The first thing one should do is sign up to become a member.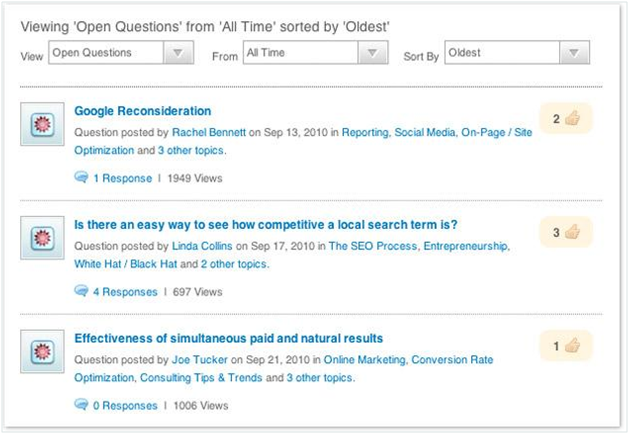 After becoming a member you can ask questions, give thumbs up and provide answers. The best thing about them is that they provide you access to read every Q&A.
The news and updates that they provide are always reliable for all SEO professionals globally. Also, the platform is absolutely free.
Pros
Get the answers within a couple of hours
Free of cost
Simple UI makes it user friendly
Get reliable updates and news
Cons
Unavailability of 24X7 support if not a premium member
Warrior Forum is one of the leading SEO Mastering Forums. It covers many categories with ample threads of writing and also covers other aspects like link building tactics, ample technical SEO issues, and optimization. Apart from SEO, it deals with other areas of online business such as Growth Hacking, Social Media, Offline Marketing, Internet Marketing, Product Reviews, Copywriting, PPC/SEM, and Website Design.
Warrior forum has garnered respect in digital marketing as it this platform supports both professionals as well as beginners. Warrior forums is one of the platforms which creates Special Offer (WSO). This further helps you to launch and establish your product, course or a service, even for a highly competitive market full of affiliate marketers, SEO specialists, and entrepreneurs.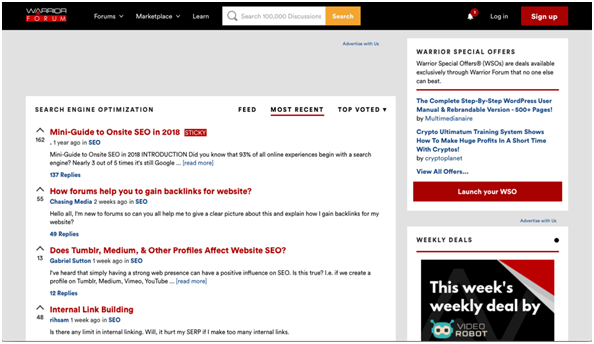 Another good thing about this SEO forum is that it is compatible with advanced webmasters or professionals, plus also helps beginners to learn more about top SEO techniques.
Pros
Versatile forum
Equipped with beginners area
Coherent with technical SEO glitch
Cons
Have to pay $97 per year subscription to access more features
Warrior Forum is available to join for free as well as in the premium version. Signing up is very easy with them, you can join this forum using your email address. Moreover, there are multiple features that only premium members have:
Access to internet marketing tools
Access to digital marketing courses
Additional forum-related benefits
Google Webmaster help Community is labelled as an excellent free SEO Forum which is owned by Google and generates bountiful threads per year. It comes under the best SEO communities where you can ask about all the services related to Search Engine Optimization and also about Google products from SEO experts working at Google.
You will see certain categories on the main page which are 'Crawling' 'Ranking', and 'Indexing'. If you face any issue, you can type in the search bar. In addition to this, there is another option of 'View All Post' from where you can make an advanced query.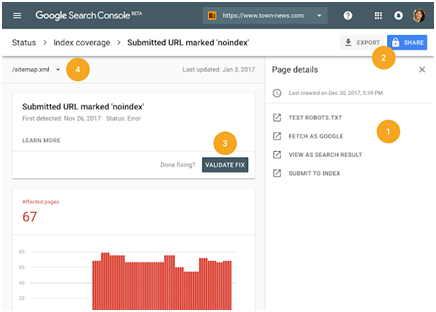 The amazing part of this forum is that your problem will be solved very quickly which would help you save a considerable amount of time. However, if you do not get any of your queries answers through the search box, you always have an option to further post your questions in the forum. You will surely get the response even from forum top contributors, other webmasters, or Google employees.
You can even join their product expert program if you want to share your knowledge and experience.
Pros
Excellent search features
Owned and managed by one of the most trusted organizations in the world 'Google'
Free SEO forum
Cons
Very few Preset categories, only 4
Wicked Fire has millions of members across the world. It is ranked as one of the best marketing and SEO forums. It serves as an ideal platform to communicate with developers, internet webmasters, and marketers. It also lets you learn about website optimization.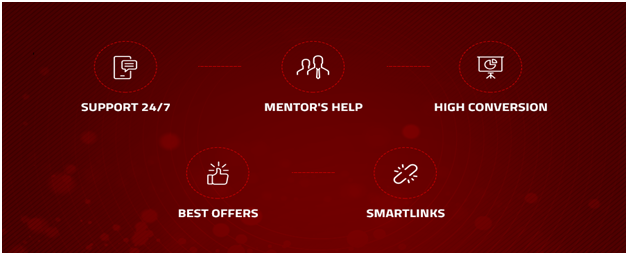 Wicked Fire is compatible with many types of forums and has many categories including Affiliate Marketing forum, Webmaster Forum, Marketing forum, and Webmaster Forum. However, you need to ensure during any financial transaction, that it is safe, as it has a trade area too. A little carelessness can make you lose your money!
Pros
Entirely free
The simple and fast registration process
Provides access to exclusive features including responding to polls, and uploading content
Forum icon indicator on new posts
Cons
Limited access to features while viewing the boards as a guest
SEO discussion are scattered on many categories
V7N is featured with an array of business categories including webmaster forums, web marketing forums, web development, business forums, support forums, webmaster marketplace, etc. In case you want to ask any question, you need to register yourself for posting questions without paying anything. Users can avail these services free of cost.
It provides informative SEO threads and you get responsive replies. Being a registered member, it will enable you to send direct messages to other members. There is no restriction to reply to old threads once you have registered yourself.
It consists of numerous threads and each thread begins with a single post which further expands with several individual posts added by multiple users. You need to click on its title, to read a thread. There are interesting topics that you can read which may benefit you when you join this forum such as SEO trends in 2019, how to boost organic traffic, etc.
Pros
Free to use
Manages many forums ranging from web development to marketing
Cons
The Not Secure warning needs consideration
Does not include any subcategory under SEO which makes the process a bit complicated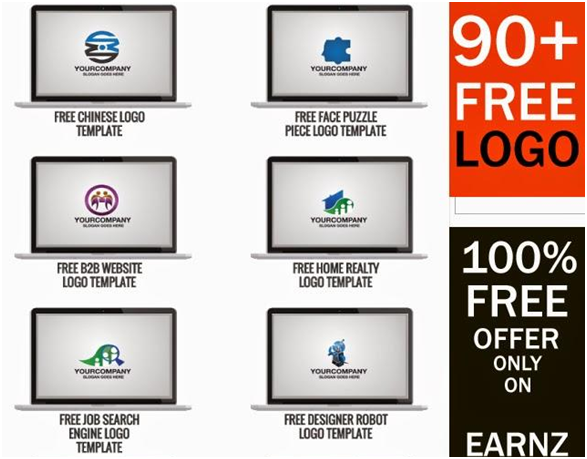 Digital POint is another leading platform for SEO community which is particularly devoted to Search Engine Optimization. You should know that it is one of the largest SEO forum platforms where you can get the answers to any question related to SEO.
It includes extensive topics such as web marketing, web designing, web and business development. Digital Point also informs you about certain crucial spects imperative for the companies overall growth such as how to sell your products online, the best SEO strategies, web designing information, and the various ways through which you can make money online.
Being free of cost, it has acquired a significant customer base. However, you may find their website a bit clustered as shown in the image above. Overall, it provides many opportunities for web developers and designers.
Pros
Superlative category management
A considerable amount of discussions
Free to use
Cons
The registration process is not user-friendly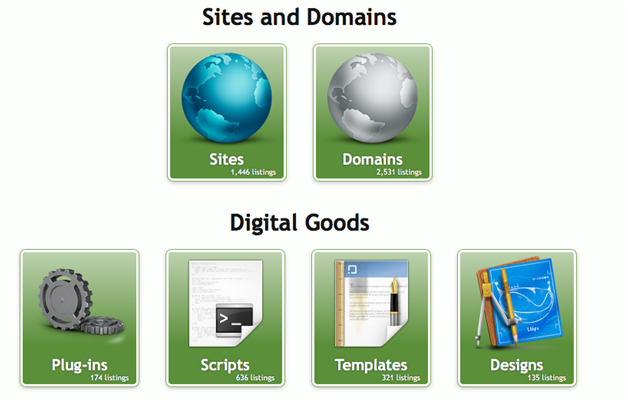 It is an ocean of knowledge and covers extensive categories including SEO techniques by offering many valuable tips to enhance knowledge on SEO. It has become more like a chat platform where people come to share their knowledge. That is why it is now the biggest Q&A websites with numerous users across the world.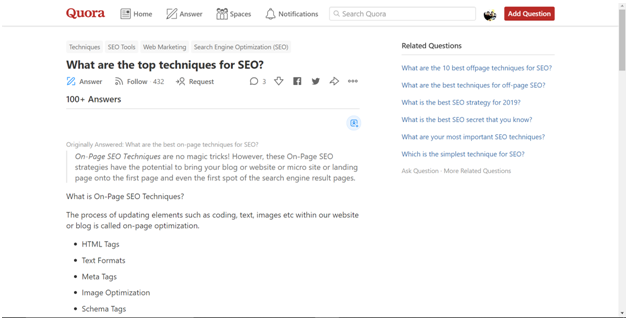 There are various ways to join Quora that is either by using your Facebook or Google account or registering with an email for free. You can specify your interests and start asking questions related to your interest field. You can also use the search bar if you want to find or give answers to a specific issue. Moreover, it enables you to search for any unanswered questions too.
Quora has become a renowned platform for all streams of businesses including writers, journalists, and scientists to exchange their thoughts/knowledge. It helps each and every one to grow exponentially.
Pros
Free to use
Tremendous platform to exchange your ideas
Simple user interface
Cons
Not a category-based forum
Reddit is one of the most frequent and active places for internet marketers and web developers. It is a subreddit (different topic threads) for getting news, tricks, tips, and case studies on SEO. Furthermore, it allows you to ask questions, submit posts, and give answers to others.
Its SEO section has a huge list of members, that is more than 97000. You can start creating your posts and decide where you want to post it, be it your profile, r/SEO, or original content communities. You need to add labels of r/SEO to choose the subcategories.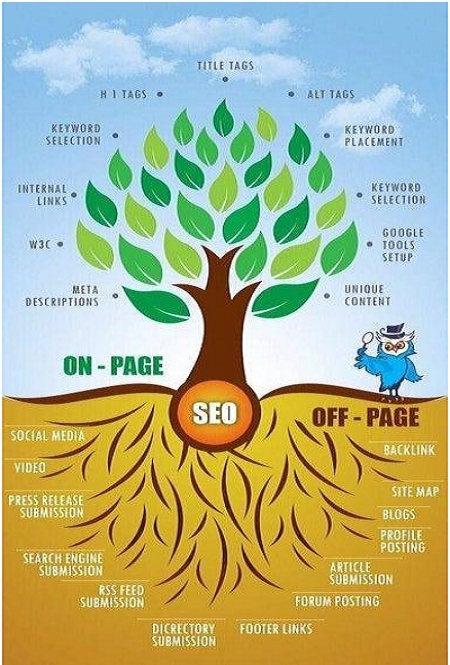 Pros
Entirely free usage
Enable you to ask newbie questions
User-friendly
Cons
Subcategories are not available in r/SEO
Advantages of using SEO Forums
Few major advantages of joining SEO Forums are-
They help in increasing the awareness of your business and is a useful medium for bringing in website traffic
The more members you would have in the forum, there are increased chances of getting more sales
The best thing is that in the forums there are already thousands of questions answered, so you would get the answer to your query easily there
Also, if you are not willing to reveal your identity, that's ok, you can remain anonymous
You would be able to get feedback on your website there which would help you in making your website better and increase its SEO capability
It helps in making new contacts and also allows you to get the recent industry news and updates
Which SEO Forums you should choose?
The forum should be well moderated as it would help you in solving any activity issue plus it would also restrict any misuse of the forum
Go for a forum that is active, uses sub-categories and needs registration for posting and commenting
The forum should be well structured as it would help the members in finding the answers to the queries easy and simple
Once you choose the forum just ensure that you do not click on any links randomly, first check if the person who posted it seems trustworthy or not and interact with people who have entirely filled out their profile.
Wrapping it up
The first rank on a Google search engine result page is a dream that lures every entrepreneur. However, reaching all the way to the top rank is a challenging and exhaustive task. Entrepreneurs hence, fall to SEO forums Plugins to help them optimize their websites.
All of the forums are extensive and offer a multitude of services that help businesses rank their pages better. However, we suggest Moz Q&A forum, Reddit and Google webmaster help community since these platforms provide information and techniques from credible and experienced professionals.
Search engine optimisation might not be always generate sales, but it definitely will help you boost your brand visibility.