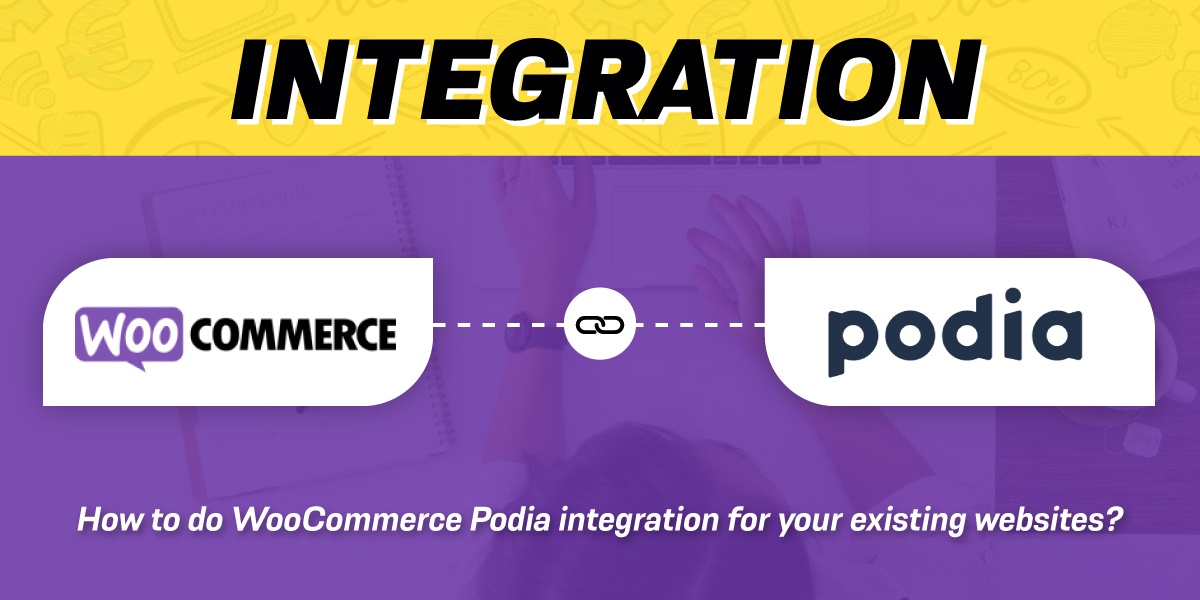 How to do WooCommerce Podia integration for your existing websites?
Podia has earned prominence among businesses because of its easy-to-use nature. One can easily figure out the features on the dashboard. Hence, you can quickly build digital shops, membership sites, and online courses.
In addition, you can store all the products at one location. It will allow you to host the membership websites together, digital downloads, and online courses. You do not have to employ any DropBox or storage apps to host any products/ items.
WooCommerce has a wide range of features. It can transform any WordPress website into an effective e-commerce store. WooCommerce Podia integration allows accessing coupons, discounts, sensitive information, etc easily.
Brief introduction related to Podia
Podia currently has 20,000 content creators. It is best for those who have plans to sell the following things:-
Downloadable digital contents
Memberships
Online courses
You can develop an alluring digital storefront and instantly sell your products. With Podia, you can send emails, newsletters, and process payments. If you are not pro with programming languages or HTML, you need not worry about Podia. Additionally, you will have alluring themes to start your store instantly.
Podia is easy to use and has a neat interface. You do not need to be a pro regarding the third-party plugins, technical knowledge to develop your e-Commerce website. Hence, Podia is said to be a user-friendly tool for intermediates and beginners. It is the best tool to trade digital services/ products online.
Some popular issues related to Digital Storefronts
Do you have a website with WordPress? If yes, then you might know that you can easily build a digital storefront with WooCommerce.
Even eCommerce plugins can give you great support for developing a digital storefront. But the issue arises when you have installed plenty of plugins to power the store. Besides, you must have a good technical expertise level to run your online store.
Hence, most businesses insist on using Podia. This tool makes everything easy with its drag-and-drop mechanics.
Steps for WooCommerce Podia integration
WooCommerce Podia integration is not difficult and the setup will be easy.
1. Embed options for checkout
Numerous businesses opted to embed the checkout experience of Podia on their pages and websites.
And has proved to have full control over the sales page design.
2. Add the link to the header of your existing website
Your website will have a header. Headers are at the top-front of each page. But it only serves a few essential purposes. This includes linking the website and other pages.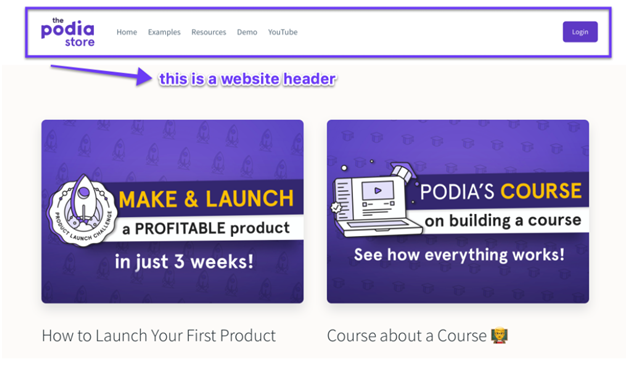 3. Link to the product pages of Podia
It is easy and simple to connect Podia to the existing site.
Now, while you share the links of Podia's product pages, it will direct the user to your website directly. WooCommerce Podia integration also has added SEO benefits.
Click the "Products" and tap "…". Choose "Share Product…". Copy the links available.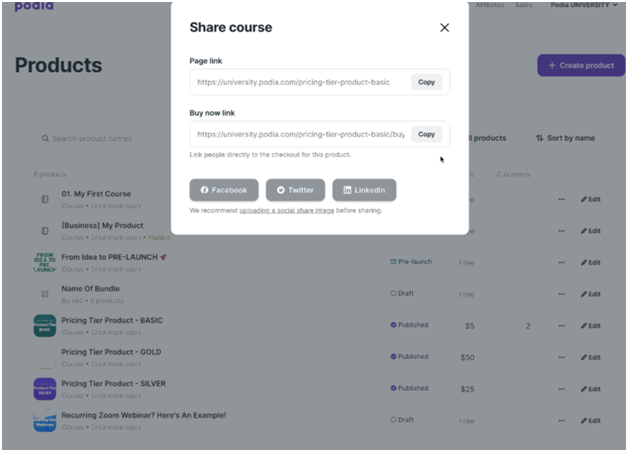 4. Embed the form of Email Newsletter
Mailing is an excellent move to nurture and grow the audience. It will attract people to download digital products, membership, and courses. This is yet another major advantage of WooCommerce Podia integration.
One can easily add the action of the newsletter to any Podia page. When you are done just tap on "Copy Embed Code". This will assist you to get the HTML of your website.