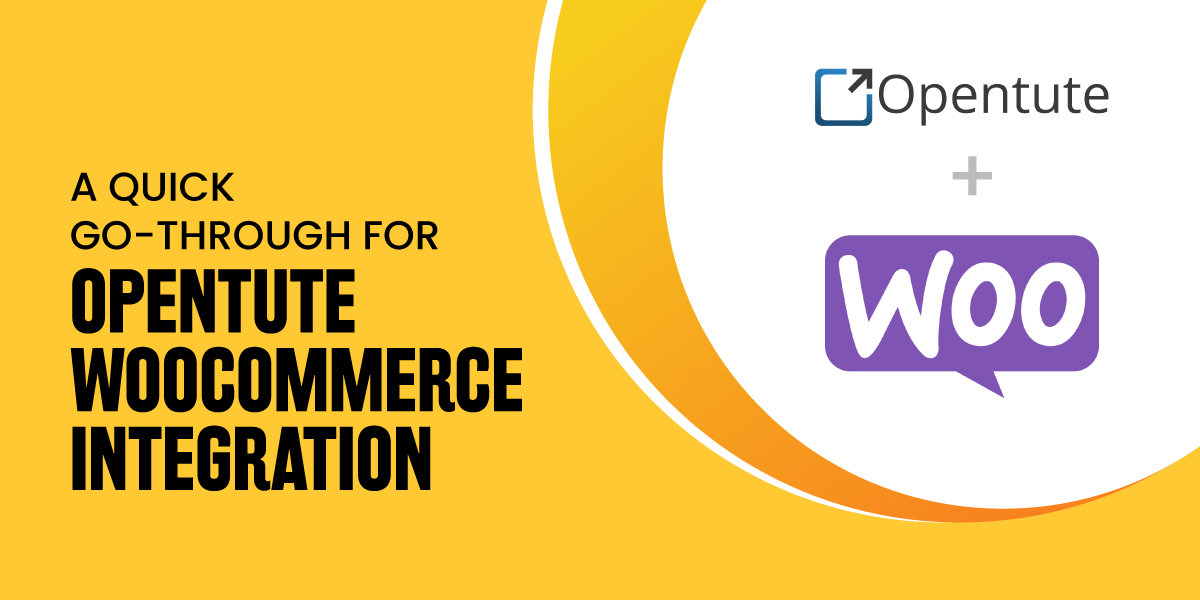 A quick go-through for Opentute WooCommerce integration
Opentute is a next-generation Learning Management System. It has taken the world by storm with great checkpoints, mobile apps, micro-learning, social groups, and other stuff.
More About Opentute
This platform was launched in the year 2015 and focuses on learners. Opentute assists to train the organization by providing excellent engaging learning experiences.
Specialties of this magical platform
Enterprise Learning Networks
On-Demand Learning Facilitation
Learning and Development
eLearning
Communications Solution
Tools for Online Education
Learning Management Systems
Hence it is great to go for Opentute WooCommerce integration for your business.
Why should you for Opentute?
Development and Learning
Opentute's learning software can assist your business to educate your employees. The employees can stay updated about the changing trends. They can stay satisfied at their work because this tool provides opportunities to upskill. This results in reducing the turnovers of employees.
The user interface of Opentute is easy-to-use. It takes minimal time to learn the software.
Security
Opentute has an excellent privacy policy and support for internal security processes. It offers a GDPR page in compliance with the European General Data Protection Regulation.
Pricing
The pricing of this platform depends upon your business needs. This includes the size of the company and the number of employees you have.
Key features
Saves money and time to publish online courses
Opentute has a great flexible learning builder. This tool is a great source to sell your online courses. You can keep your courses hidden, public, or private as per your wish/ demand. With Opentute, you can even access credit cards.
Quick chats and messages in channels
Your users can have branded experience once they register or log in themselves. One can easily develop connections with their users through push notifications and instant messaging.
Customizable landing pages
One can promote their courses or modules through search engine optimizable pages. Opentute's easy editor can help you to brand the portal easily. Thus, you can keep all your front pages updated.
Enables Stripe for credit card commissions and payments
You can easily sell your membership or courses to your channels/ portals.
One can employ the power of synchronized Zoom and calendars to sell live training.
Build Checkpoint and quizzes
You can easily engage with your users through surveys, quizzes, and Checkpoints.
Developing a pathway by using all the requirements
One can enable the journeys of custom learning by unlocking 1/ more modules or courses. This you can do upon the completion of the prerequisite.
You can give custom certificates once the user has completed one/ more courses. This will give a sense of great satisfaction for the users who took the course.
One can manage and store all the files at one location.
You can customize or personalize the welcome pop-up for any new user. These you can do via text, images, or develop a video to give your new user a warm welcome.
About WooCommerce
WooCommerce is an amazing WordPress plugin that can assist you to sell your products online. This platform is known for its plethora of extensions, plugins, and flexible nature.
Steps for Opentute WooCommerce integration
Step 1: You need to authenticate WooCommerce and Opentute for Opentute WooCommerce integration.
Step 2: Choose your trigger from the list of triggers. It will kick the automation.
Step 3: From the other app, you must pick the resulting action.
Step 4: Choose the data that you need to send from WooCommerce to Opentute.
You are done with Opentute WooCommerce integration!!
If you have plans for Opentute WooCommerce integration for your business or need additional details. You can reach 24×7 WP Support!!
We have professional experts who can develop classy websites. Our developers have experience fixing the most complex issues and errors. We can fix malware in WordPress deceptive websites.