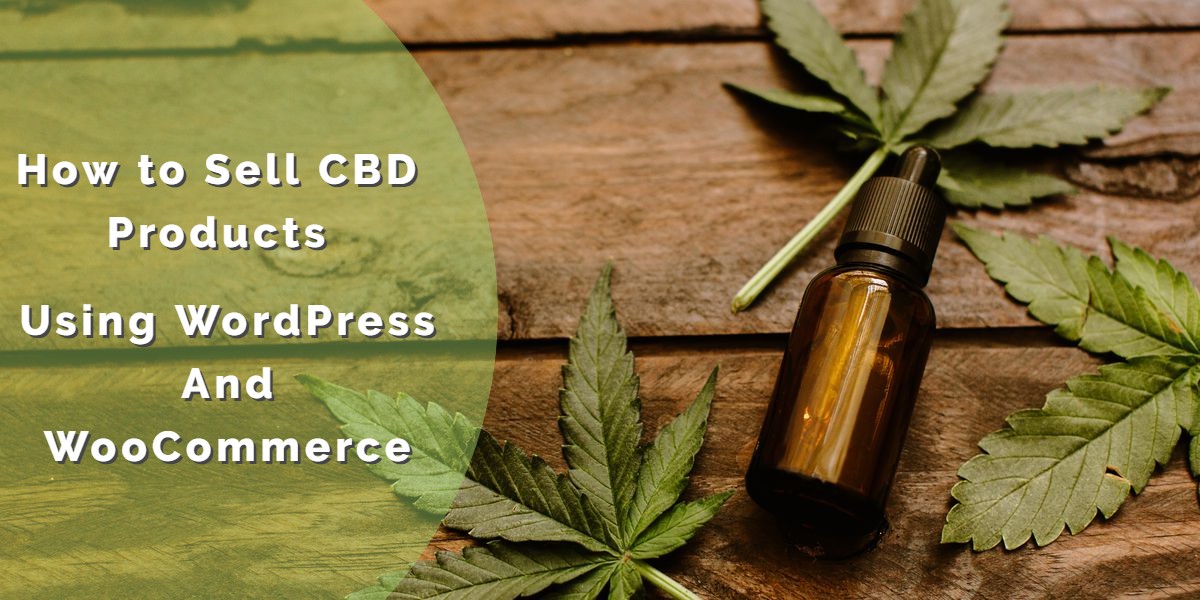 How to Sell CBD Products Using WordPress and WooCommerce
Last updated on August 10th, 2021 at 12:48 pm
The CBD industry has experienced exponential growth in the past few years, with global growth expected to compound at an impressive rate of 55% in the next few years. This is great news for online shop owners looking to sell CBD related products. After all, 60% of CBD sales occur online, making this a lucrative industry.
The problem is, selling CBD related products online isn't as easy as people would like to think it is. In fact, Shopify shop owners are learning the hard way.
Because Shopify is a private company that hosts your website and all its data for you, they maintain complete control over the types of products you can sell. And since CBD is considered a 'high risk' substance at the federal level in the United States (as well as other countries worldwide), Shopify has begun the process of shutting down eCommerce shops that sell CBD related products.
Of course, some people are making the claim that it's okay to use Shopify to sell CBD products, so long as you don't use their default payment processor (which turns out is the core of the issue, not the Shopify platform itself). That said, because Shopify maintains control, they can change their minds at any time and effectively put you out of business in an instant.
But don't worry, there's another way.
If you want to sell CBD products online, there's always the option of using the WordPress content management system and popular eCommerce platform WooCommerce.
Can You Sell CBD Products Using WordPress and WooCommerce?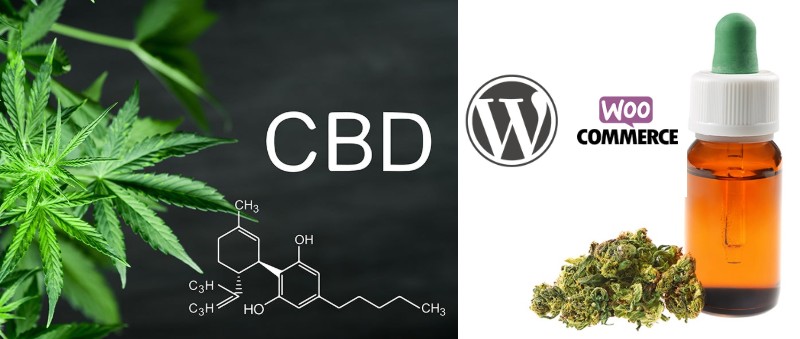 The short answer is a resounding yes; you can sell CBD products using WordPress and the eCommerce platform WooCommerce. But there are some things to take into consideration before setting up shop.
According WooCommerce, you can use WooCommerce to sell CBD products. Since the WooCommerce software is open source, there are no limits to its use. And since self-hosted WordPress software is also open source, you maintain full control over your website and what you sell online.
WooCommerce Limitations
Before you get too excited about selling CBD products using WooCommerce, make sure you're aware of the following:
WordPress.com: you cannot sell CBD products using WordPress.com, since it's a hosted solution (much like Shopify) and is supported by the company Automattic.
Automattic Services: you cannot use services offered directly by Automattic to support your online CBD store. In other words, you cannot use WooCommerce services that that depend on a Jetpack connection to work, since Jetpack is offered directly by Automattic.
Though there are many WooCommerce shop owners and customers residing in countries where some of the products on the official restricted list are fully legalized, the production and sale of these products in the US – where Automattic is registered–is highly regulated. Not to mention, the sale, production, and consumption of many of these products, including CBD, are illegal in many places around the world.
So, the takeaway here is, if you want to use WordPress and WooCommerce to sell CBD products online, you can. Just make sure you use self-hosted WordPress.org and avoid using Jetpack and any related WooCommerce services that rely on Jetpack.
Jetpack Services to Avoid When Selling CBD Online
While the decision to use WordPress and WooCommerce to sell CBD products online is not a difficult one, giving up some powerful Jetpack services might be.
And just so you're clear, in 2017, Todd Wilkens madeit known that WooCommerce would continue to make extensive use of Jetpack in the future to provide cloud services and a better user experience for both shop owners and customers.
WooCommerce uses the Jetpack connection to help you get your online shop up and running as easily and quickly as possible.
Features that you can access in your WooCommerce store using Jetpack include:
USPS label purchasing and printing (from domestic USA addresses only)
Automated tax calculations
Stripe account provisioning
PayPal Express Checkout payment authorization
WooCommerce, Payment Gateways, and Selling CBD Products
When it comes to selling CBD products online, the real challenge is finding the right payment processor. Remember, Shopify shops using the default payment processor are most likely to be shut down.
In addition, there have been reports of Stripe and PayPal (both highly popular payment gateways) freezing accounts without notice after the sale of a high-risk item such as CBD oil or other CBD related products.
That said, many third-party payment processorsare willing to work with CBD retailers. And since WooCommerce relies on Jetpack to provide both Stripe and PayPal services, and you can't sell CBD products using those services, you won't be missing much as you'll need to find an alternative payment processor anyways.
Here are some third-party merchant account providers and payment gateways known for working with CBD online shop owners:
PaymentCloud: specializes in placing high-risk businesses (including those in the CBD industry) with third-party processors in the United States and around the world.
T1 Payments: process millions of weekly transactions for CBD companies. In addition, they offer same day merchant accounts, international payment processing, and flat rate credit card processing.
Easy Pay Direct:offer merchant accounts for both low and high-risk businesses and have a ton of experience with CBD retailers. One notable feature involves setting you up with a domestic bank or credit card processor, making eCommerce sales a cinch.
As you can see, though PayPal and Stripe are not viable options for your WooCommerce store, other solutions will allow you to sell CBD products in your WooCommerce shop.
Final Thoughts
Selling CBD online is a viable way to generate a steady revenue and cater to the increasing demand consumers have for things like CBD oil. However, setting up an online shop and actually collecting payments from customers requires a little research on your part.
In the end, using the WordPress CMS and eCommerce platform WooCommerce is less risky than using the Shopify platform. With its open source nature, the fact you own the data, and the availability of alternative merchant accounts and payment gateways, the chances of your shop being shut down for no reason is very unlikely.
Are you looking for a web host to help you with your newly launched online CBD store? Check out what we have to offer WordPress website owners that use WooCommerce and need high-qualitymanaged WordPress hosting or WooCommercesupport.