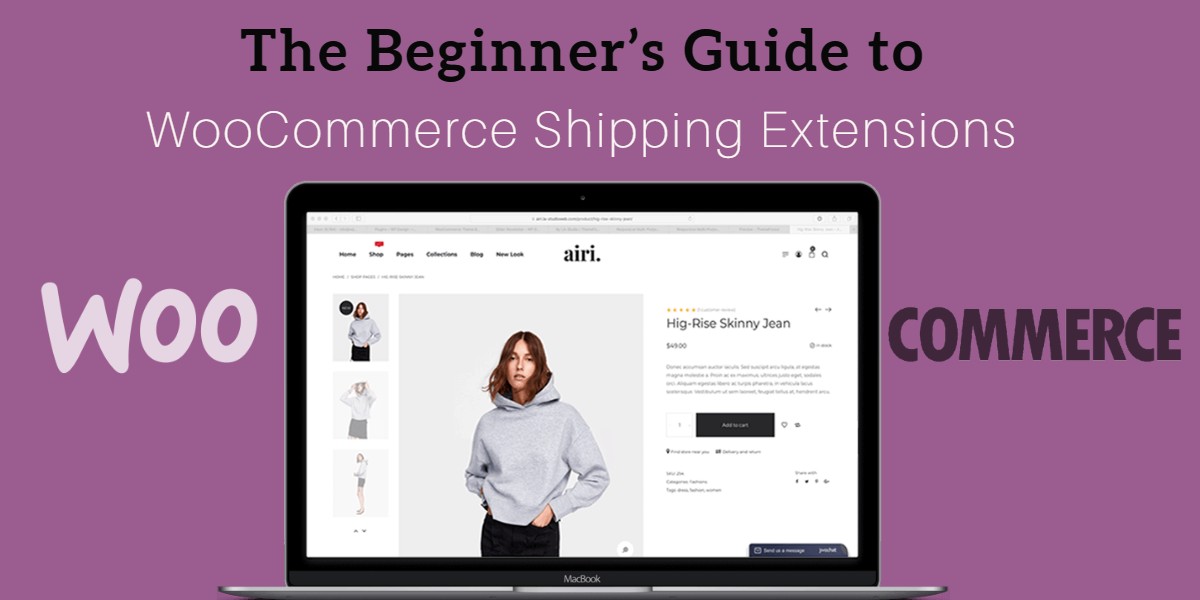 The Beginner's Guide to WooCommerce Shipping Extensions
Last updated on August 10th, 2021 at 01:06 pm
WooCommerce is a robust e-commerce plugin for WordPress. If you are a merchant who deals with physical products, then you need a reliable shipping extension to perform all activities. In this article, we have listed down all WooCommerce shipping extensions available on the platform.
1.WooCommerce Shipping
WooCommerce Shipping is the default shipping extension available on the plugin. The extension allows users to print shipping labels at a discount. It empowers users to process all order details without leaving the dashboard of the WooCommerce plugin.
For people working through US postal service, WooCommerce Shipping saves time and money at the post office and during shipping. Users can leverage from the extension's easy-to-use mechanism for handling awaiting orders from ships. Moreover, you can also print discounted labels for both domestic and international shipments directly from your dashboard.
The WooCommerce Shipping extension is available at $0.00.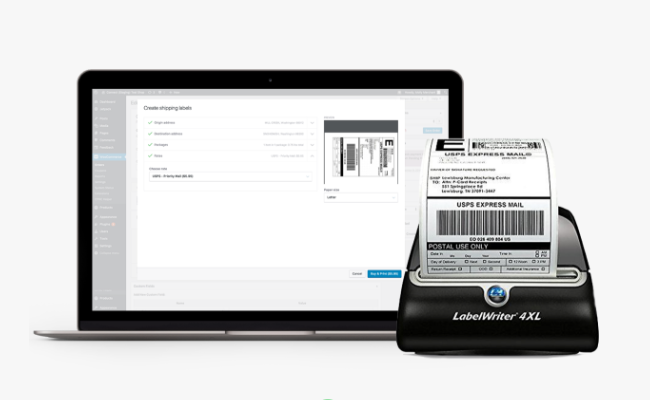 2.UPS Shipping Method
Founded in 1907, UPS allows users to get live shipping rates through its API. The UPS API handles both domestic and international parcels and only requires the installation of SimpleXML on your server.
By default, the extension only works in inches (in) and pounds (lb), but you have the option to convert it to other units automatically. The API for determining 'Rates' will return rates based on the currency of the country where the API was registered. This ensures that those rates match your store.
The extension also has the ability to calculate quotes worldwide, because it can handle both domestic and international parcels. However, the UPS Shipping Method does not support freight shipping, as it has a weight limit of 150 lbs.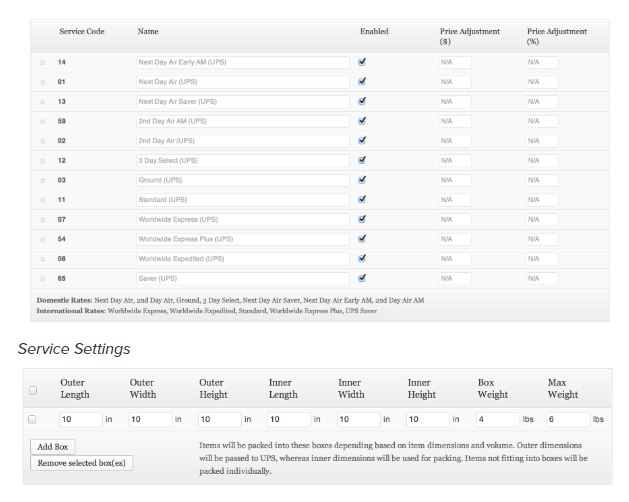 3.USPS Shipping Method
The USPS shipping method is directly related to the United States postal service. You can acquire shipping rates USPS API for both domestic and international parcels and display accurate shipping rates automatically to your customers.
However, the store has to use US Dollars as its currency, and you can only select the United States, Puerto Rico, or US Virgin Islands as your base country.
USPS Shipping Method works with pounds (lbs) and inches (in) by default, but users can convert to other units automatically. However, it still has the ability to calculate quotes worldwide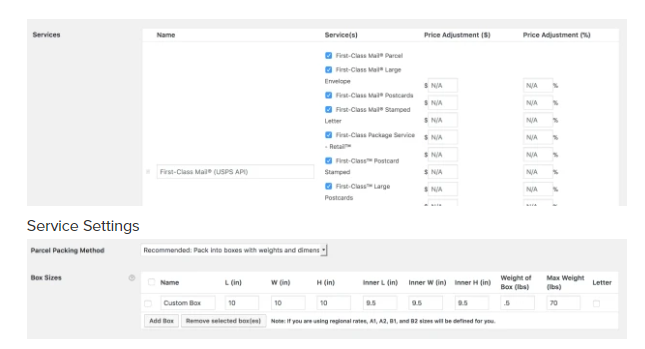 4.ShipStation Integration
ShipStation Integration is an ideal extension for online retailers, and you can start using it free of cost. It allows users to save time by importing orders automatically, regardless of where they sold it.
Therefore, users are able to manage all major cart or subscription boxes (like eBay or Amazon, walmart.com, etc.) through a single streamlined dashboard.
Moreover, the extension gives users the option to view all rates available, along with all carrier choices you need. This allows users to benefit from the best discounts on the market without searching for them from site to site.
5.Table Rate Shipping
The Table Rate Shipping extension allows business owners to integrate advanced and flexible shipping to their online retail business. Users can customize multiple shipping rates depending on the weight, price, location, shipping class, or item count.
The users can also leverage from 'Wildcards' to match multiple regions too. You can benefit from the following features after adding the Table Rate Shipping extension to your WooCommerce plugin:
Highly customizable table rate calculation: Calculated per order, per item, per line, and per class.
Add multiple tables of rates on every shipping zone
Add selection rules based on the Number of items, Weight, Price, and Number of items by class
The extension starts at $99.00 for a single website. However, you can get more value for money by opting for a 5 site deal ($149) and a deal for 25 sites ($299).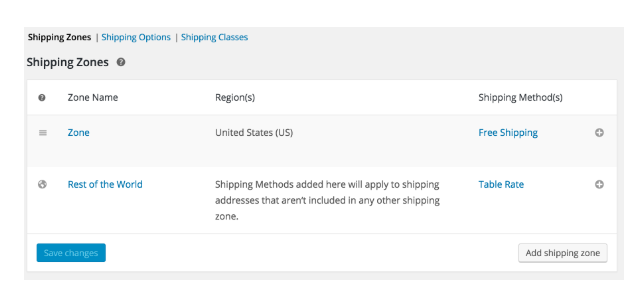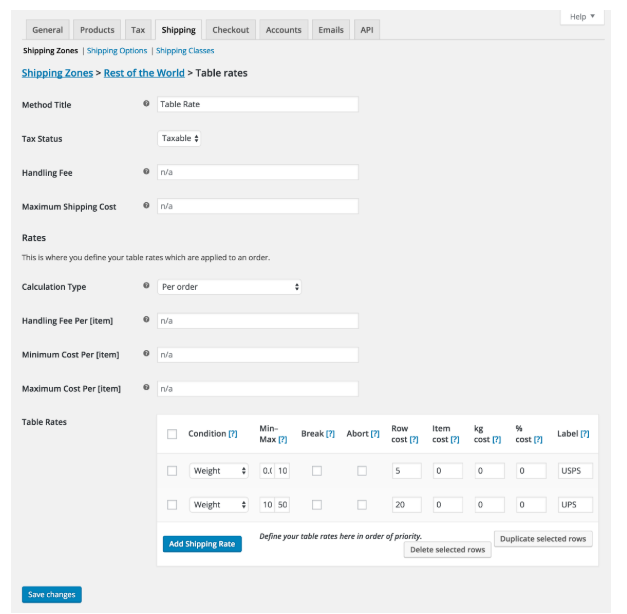 6.WooCommerce Print Invoices & Packing lists
The WooCommerce Print Invoices & Packing lists extension specializes in generating invoices, pick lists, and packing slips for all WooCommerce orders. It allows users to customize document appearance without having to code (through WordPress Customizer).
Users can print or email invoices per given orders and even in bulk quantities after the payment has been made. The extension also has other exciting features like sorting items by category list, emailing packing lists automatically and printing pick lists for multiple orders.
WooCommerce Print Invoices & Packing lists start at $79 for a single website, whereas 5 and 25 website deals cost $109 and $179 respectively.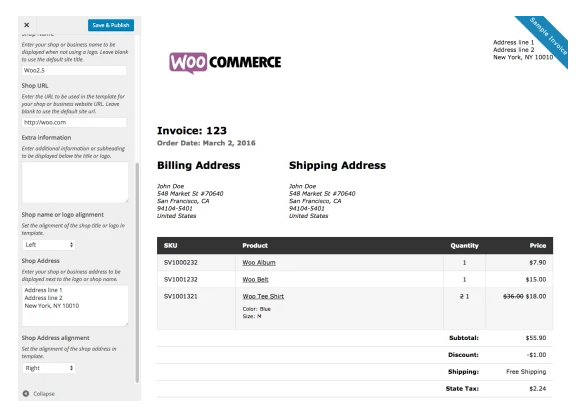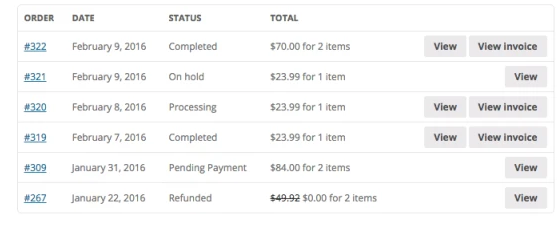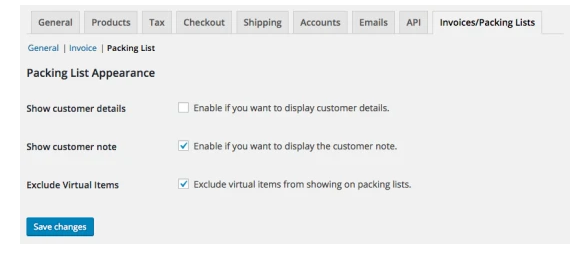 7.Shipment Tracking
Online retail customers are always eager to know the location of their order at a given time. The Shipment Tracking extension on the WooCommerce plugin allows your customers to view shipment tracking information of each of their orders.
After the customer adds details to a certain order, they can view the tracking information through the order tracking page, their emails, and the order view page in the customer's account section.
To track the order more accurately, a customer must add tracking information just before they complete an order. The extension supports the tracking list and automatic tracking lists for almost all major shipping methods.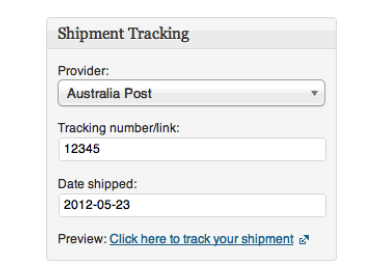 8.FedEx Shipping Method
FedEx Shipping Method allows users to get live shipping rates through the FedEx API. You can use the service for handling both domestic and international parcels. However, you need to fulfill some pre-requisites before starting to use the extension. For instance, users need to install SOAP on their servers first, and they can only choose the US or Canada as their shop base. Likewise, the extension only allows US or Canadian Dollars as currency.
However, by using this extension, users can leverage FedEx Express to provide rapid, reliable, time-definite delivery to almost 220 countries and territories. By default, FedEx Shipping Method works on the metrics of inches and pounds, but you can convert to other units automatically.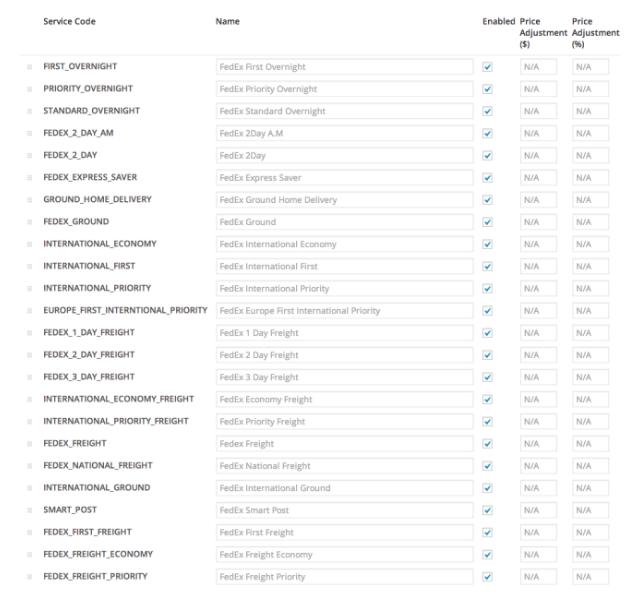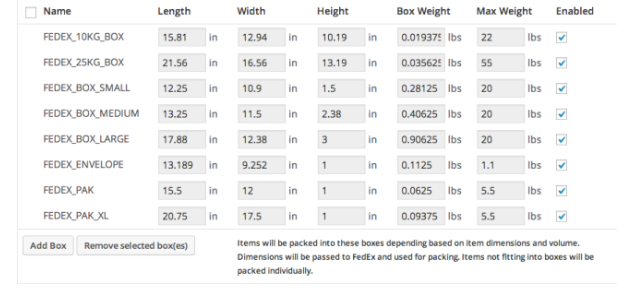 9.TradeGecko
TradeGecko lets users manage all their greater supply chain needs along with inventory and sales orders. It allows users to automate order routing & logic ad helps them to expand to more e-commerce channels and marketplaces.
The extension presents a comprehensive platform for creating your own wholesale business through EDI integrations. It also has a unique B2B e-commerce portal that supports catalogs, price lists, and storefronts for every buyer.
You can also integrate accounting applications (i.e., QuickBooks Online, Xero) and streamline operations in your warehouse for optimal efficiency. You can also benefit from several other unique benefits through TradeGecko Payments and TradeGecko for Manufacturing.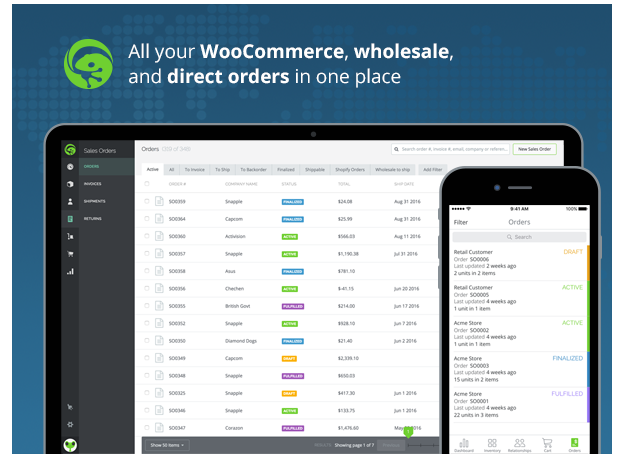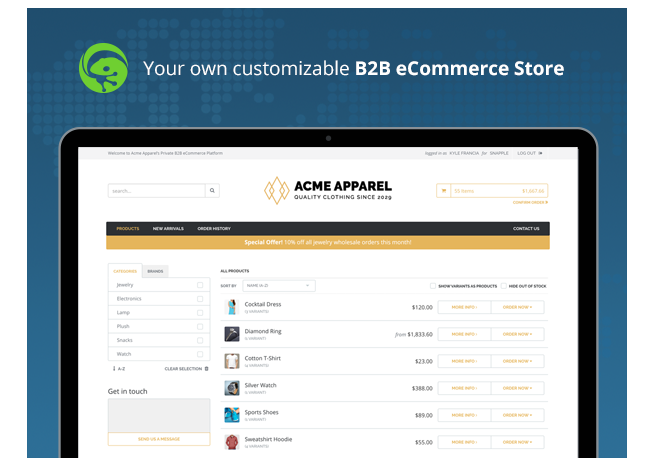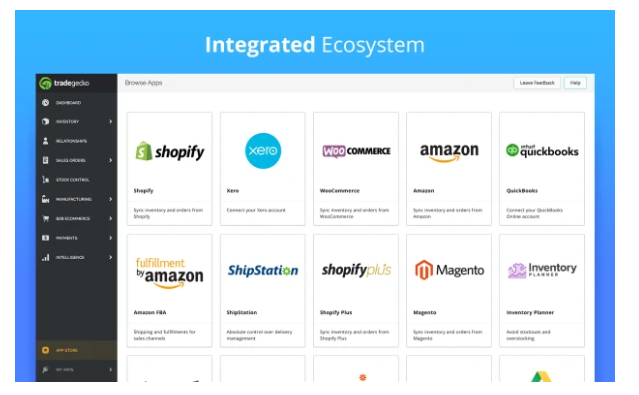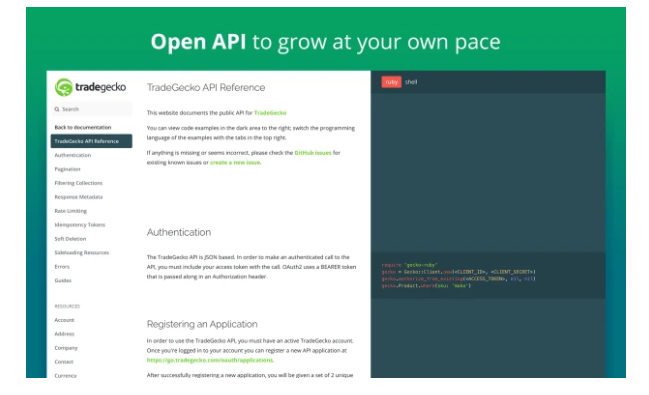 10.Conditional Shipping and Payments
The extension allows users to leverage conditional logic to control shipping methods, payment gateways, and shipping countries/states more efficiently. It only works with WooCommerce plugin versions greater than WooCommerce 2.4.
With the help of Conditional Shipping and Payments, users can create rules for special handling requirements and their compatibility with shipping methods. You can also program valuable order to ship only via insured and trackable shipping methods.
Furthermore, users can customize shipping or payment gateway access to specific groups of customers, such as people with Membership. You can also limit payment methods for special subscriptions and block shipment of products to countries that have restrictive customs regulations.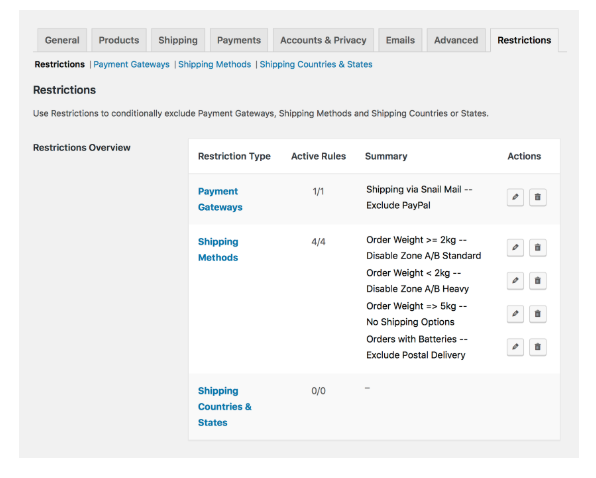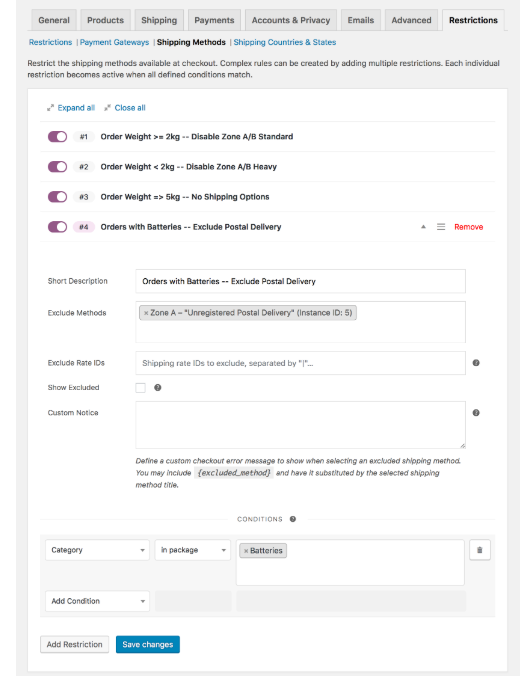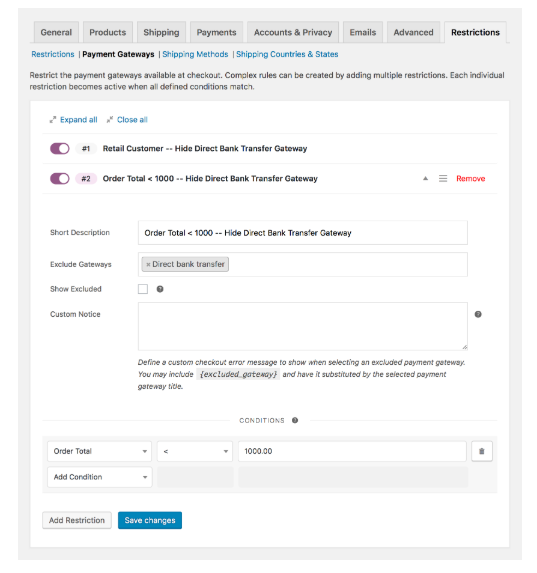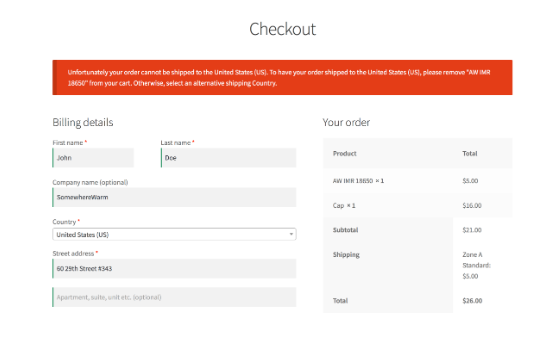 11.Advanced Notifications
Advanced Notifications allows website administrators to set up an order and stock notifications for multiple non-admin users. These features make it great for notifying staff and users of sales about crucial updates. You can use the extension to send stock notices to suppliers, or issue orders to drop shippers.
Inside the WooCommerce plugin, you can create new users and assign them a name, email address, and other details. After that, you can notify these users whenever there is a shortage of stock; there are impending backorders, or a new order has come up.
You can also customize these notifications for different scenarios related to products belonging to a specific category, products in a shipping class. Alternatively, you can set a different notification for each product.


12.Per Product Shipping
The Per Product Shipping extension in the WooCommerce plugin allows users to define separate shipping costs for each product. The feature includes the prices added at the checkout to show a total shipping cost of the product.
The feature estimates the shipping cost according to the item selected, the shipping method used and the destination of the product
13.Australia Post Shipping Method
Australia Post Shipping Method requires Fsockopen/CURL support to function effectively in the WooCommerce plugin. However, you cannot benefit from any discounted rates you acquired from Australia Post Business.
Still, you can find out shipping rates for both domestic and international parcels through the Australia Post API. The extension differs from traditional shipping methods because it only allows stores to Australian Dollars for currency and uses cm & kg as metrics for dimensions and weight. Regardless, it gives the option to convert other units automatically.
Other features include additional services, such as delivery coverage and extra coverage. You can also enable or disable services, edit their names, and add costs to each of them. Furthermore, you have the option to use the service's built-in box packer or pack items individually.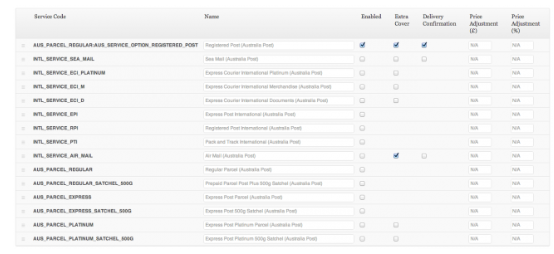 14.WooCommerce Stamps.com API
WooCommerce Stamps.com API is an integration that allows users to create printable shipping labels according to each item in an order. However, it does not show the shipping rate to your customers before checkout and requires USPS Shipping Method for support.
The extension gives access to all USPS shipping services, including discounted USPS rates, discounted Stamps.com Insurance, USPS Priority Mail, and USPS Priority Mail Express shipment.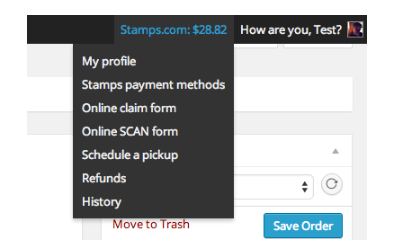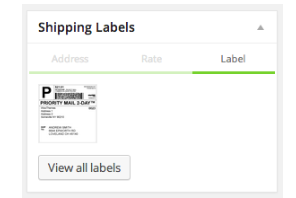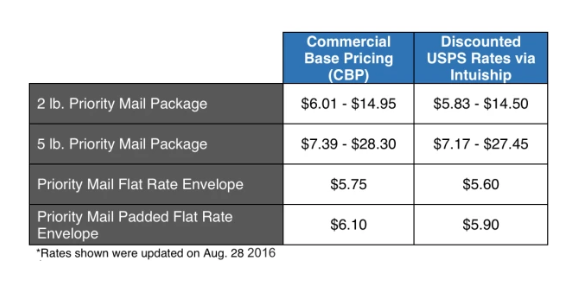 15.Local Pickup Plus
Local Pickup Plus works on versions after PHP 5.3. It allows customers to choose products from a certain location, select its pickup date, and other options that optimize the pick-up process. As a result, online retailers are able to benefit from a robust package pick-up system, especially if they are operating locally.
This allows retailers to customize permissions for pick-up of certain product categories and individual products. The extension makes it easier to manage import/export pick-up locations by enabling CSV files. Furthermore, you can notify a list of email addresses, sort locations through Google Maps, and have multiple shipping methods per order.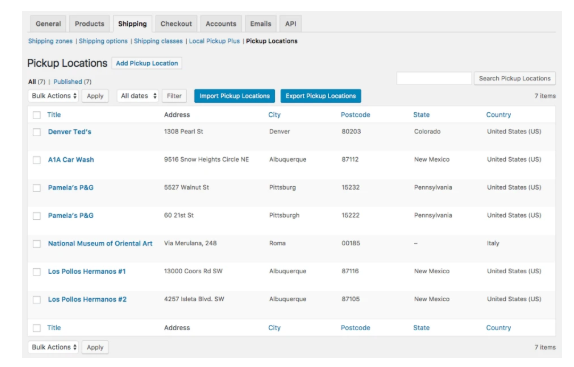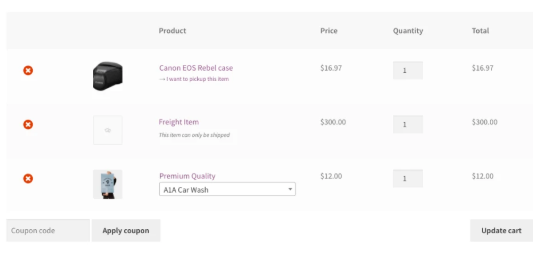 16.Canada Post Shipping Method
Canada Post Shipping Method utilizes the posting service of Canada and is ideal for shipping products in and around Canada.
Online retailers can make the most of the extension's new Ratings API to handle domestic and international parcels. However, it restricts the currency to Canadian Dollars and by default uses cm and kg as its metrics.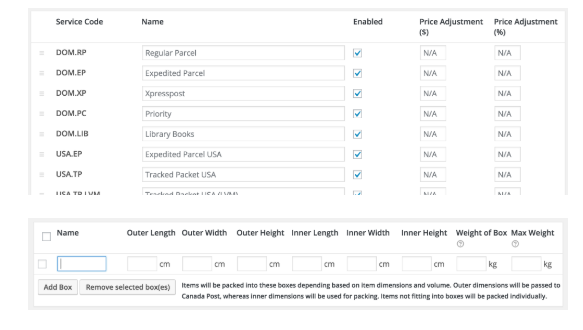 17.Role-Based Payment / Shipping Methods
The Role-Based Payment / Shipping Methods extension utilizes user roles configured in WordPress. With the help of this extension, you can limit specific payment and shipping methods to the configured user roles. Admins can also customize methods and gateways for customers using WooCommerce as guests.
18.Shipping Multiple Addresses
The 'Shipping Multiple Addresses' extension enables customers to ship each item in a single order to different addresses. It is a robust method for people who want to deliver items to multiple addresses simultaneously.
Furthermore, customers can send identical carts to different locations, save multiple addresses in their Customer Accounts. On top of this, the extension is compatible with all WooCommerce Shipping Methods.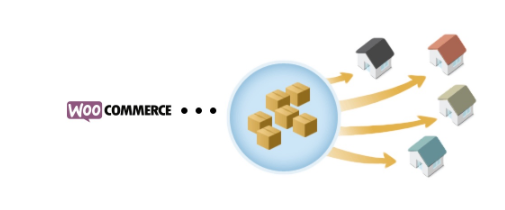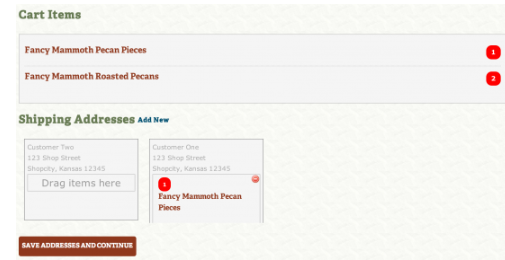 19.Postcode/Address Validation
Postcode/Address Validation simplifies the checkout process by enabling customers to lookup or validate addresses during checkout.
The Loqate feature in this extension is available for any country; however, you need integration with other providers for the US, UK, and Netherlands.
Nevertheless, the feature helps users save time and money by minimizing shipments to an invalid address. You can add address auto-complete, verification, and postcode lookup in your WooCommerce Checkout.
This feature is also compatible with a One Page Checkout, and it can display a Post Code/Address lookup field within a One Page Checkout on your online store.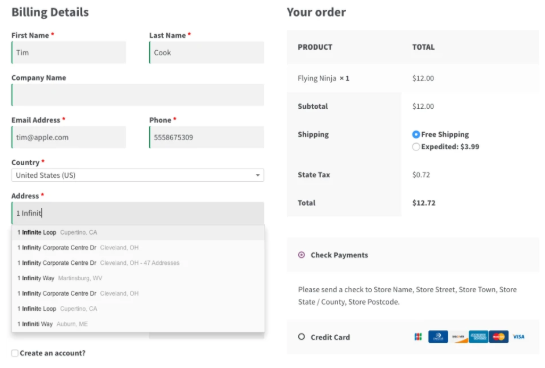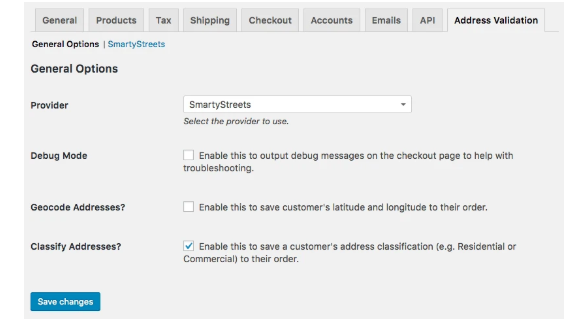 20.Bulk Stock Management
Bulk Stock Management gives a handy interface to manage product and variation stock levels when processed in bulk quantities. The extension enlists all products and variations alongside their stock properties.
The extension lets you filter products according to stock management status, product type, and stock status. Furthermore, you can use attributes like ID, ordered by name, and stock quantity to make the filtering process more efficient.
It also allows users to benefit from an input field that sets the stock quantity for different products simultaneously. It provides actions for setting the stock status in bulk as well. In the end, you can print a report of all stick levels through the 'View stock report' feature.


21.Returns and Warranty Requests
The Returns and Warranty Requests extension allows users to optimize the process for RMA. It enables them to add warranties to certain products. Furthermore, the extension allows customers to request & manage returns or exchanges directly from their own account.
From the store administrators' view, they can manage all warranty, returns, and RMA requests through a single interface. This means that they can define warranty terms for products; manage automated emails throughout the return process and maintain extended warranties for products and variations.
Besides that, users can customize the length and format for RMA codes and create and manage warranty statuses for every return request.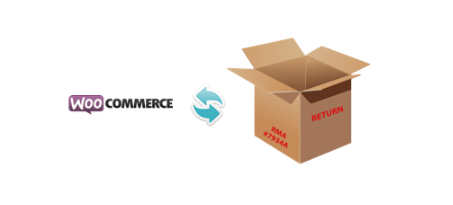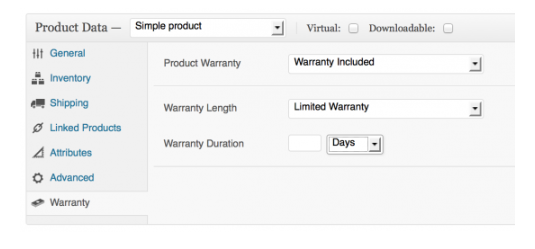 22.Royal Mail
The Royal Mail extension in the WooCommerce plugin, allows users to display shipping rates for Royal Mail to their customers. Since the Royal Mail shipping service does not have a public API, this extension is useful for anyone who is interested in adding Royal Mail as a shipping method in WooCommerce.
However, to use the extension, the store has to use GBP as its currency and set the UK as its base country. Besides that, the extension requires you to work with mm and grams for shipping dimensions and weight, by default. Still, you can convert these metrics to other units automatically later.
Nevertheless, the decision for adding this extension can prove to be useful as it allows your customers to use all Royal Mail services.
23.WooCommerce Dropshipping
Dropshipping is a special type of retail fulfillment method where stores do not physically keep the product they are selling. Instead, the store after a store receives an order; it sends the request to a third-party store, which then sends the item directly to the customer.
The WooCommerce Dropshipping extension is ideal for store managers who have to work alongside dropshipping retailers. The extension sends an automated order notification email to your dropshippers whenever any new order arrives at your WooCommerce store.
It is a powerful tool for managing stores dropshipping orders. With this extension, you can notify suppliers when a product is purchased through your store; import inventory for each supplier, and assign inventory to a specific supplier.
Furthermore, the extension also produces a packing slip in PDF format and then attaches it to the notification email. This, in turn, allows your dropshippers to print the packing slip, and add it to the customer's shipment.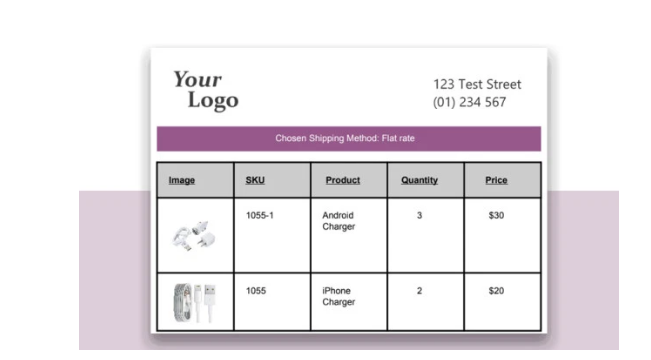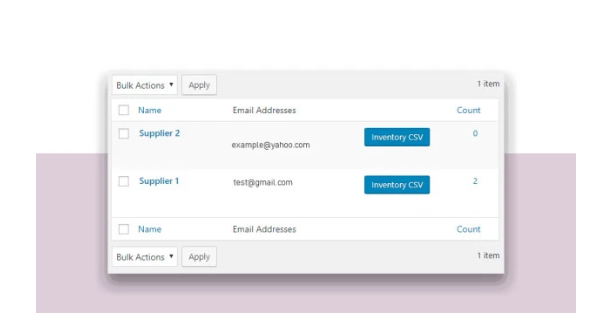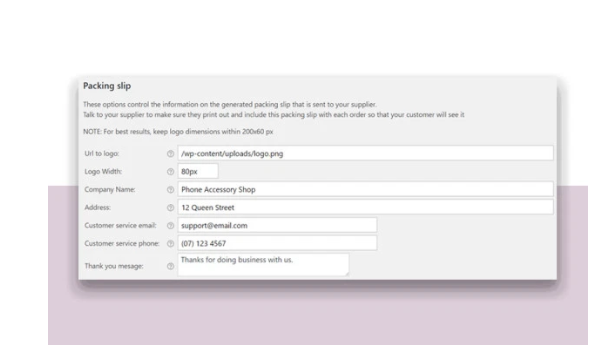 24.WooCommerce Distance Rate Shipping
WooCommerce Distance Rate Shipping calculates shipping rates based on the total travel time or distance for a particular order.
The extension also allows you to set up extra charges based on the total weight of the cart, the number of items in the cart, and total cart value. It is perfect for WooCommerce store owners who charge customers based on their distance from the store.
For instance, you could use this mechanism in stores that hire out equipment. Alternatively, you could use this extension for a store that delivers cooked meals to their customers. In short, WooCommerce Distance Rate Shipping is ideal for any scenario where distance-based delivery charges are necessary for stores.

25.WooCommerce Order Barcodes
WooCommerce Order Barcodes lets users generate unique barcodes for every order on their WooCommerce website. This technique for generating bar codes is ideal for businesses that need a scannable barcode for every item they sell. For instance, this extension can be useful for stores that distribute e-tickets, reservations, and packing slips, etc.
The extension allows the creation of barcodes as any one of five different types of bar codes. This means that you can generate anything from standard barcodes to QR codes for each of your items. The great thing about the extension is that it scans and processes every item directly on your site. Your customers will receive their barcoded items via emails, which they can print whenever it is necessary.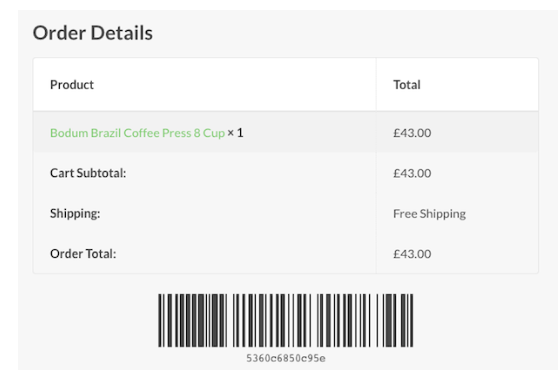 26.Order Delivery
The Order Delivery extension for WooCommerce plugin enables your customers to decide the delivery date and time for each individual order during checkout.
Adding this extension can make the delivery process efficient. Moreover, since customers can choose the time of delivery themselves, they are more satisfied with the service than usual.
Order Delivery also takes into account local bank holidays, shipping methods used, and other factors while determining the estimation time for the delivery. Customers can even add preferences about which hour is ideal for their delivery's arrival.
Furthermore, users can disable date ranges for shipping based on their availability. You can also add restrictions on deliveries to certain regions or countries. Finally, the extension is also customizable. So, you can extend the plugin's functionality.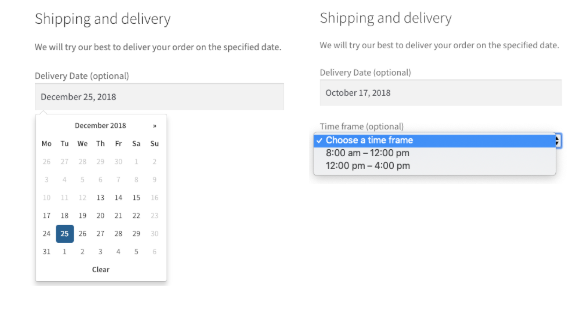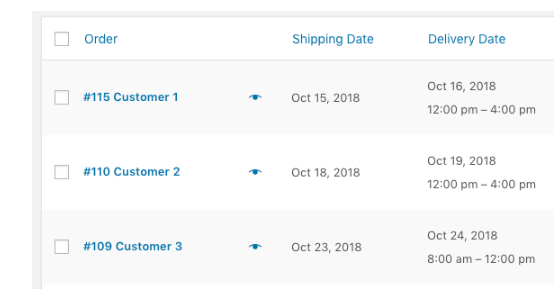 27.Flat Rate Box Shipping
Flat Rate Box Shipping helps users during the packaging process. It allows users to set pre-defined rates depending on the item's destination before packing those items. It gives you the option to pack items into boxes based on their size and volume. After that, the extension applies the fixed costs you have defined for the intended destination.
Furthermore, you can add multiple box sizes for each shipping zone; define costs items that are too large to fit in a box, and add cost based on the relative cost of each item in the box.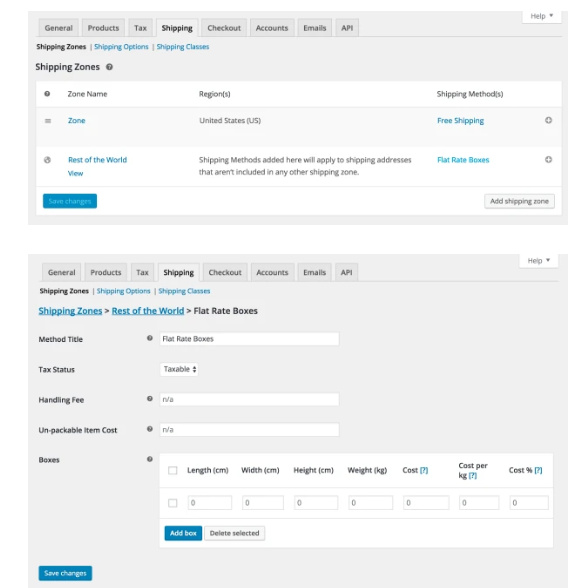 28.Stamps.com XML File Export
Stamps.com gets rid of the hassle of manual input and automates the formatting of WooCommerce order information into XML format. It also allows users to import orders into the Stamps.com Desktop Client directly without having to connect to the web-based client.
Stamps.com exports XML files for import in batch mode with the help of the Windows desktop client. Users can now export all orders with a specific order ID or order status through the bulk export tool.
The extension gives users the option to export individual orders from Edit Order or Orders page, restrict exported orders by their custom order status, and include the order XML file as an attachment to new order notifications.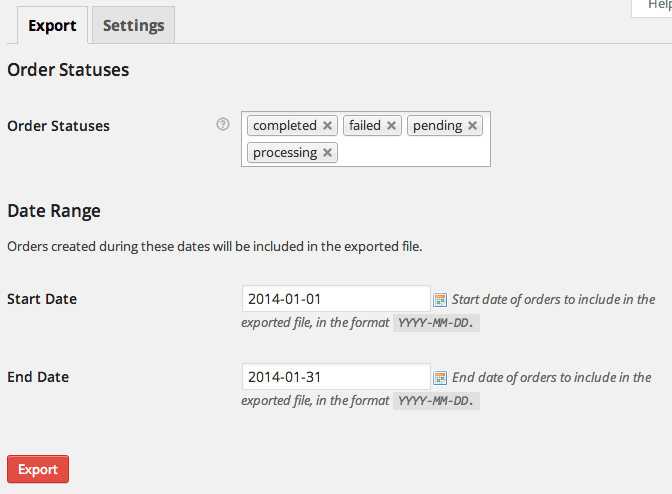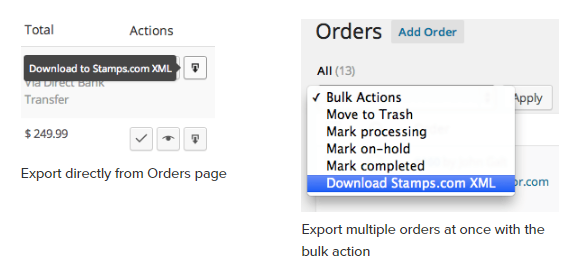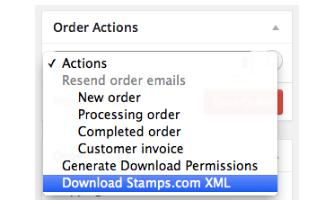 29.Shipwire
Shipwire enables users to display real-time shipping quotes from the extension to retail customers during checkout. The extension then exports orders automatically after they have been processed.
The extension continues to update inventory and order tracking information automatically. Users can view the tracking information on the Edit Order page and check the status of every order placed.
Its key features include displaying real-time shipping rates from Shipwire directly, supporting split orders and choosing countries for automatic order exports to Shipwire. Moreover, users can also process Shipwire returns, add handling fees per item and utilize serial number scanning.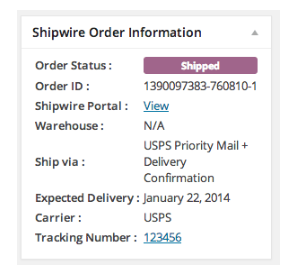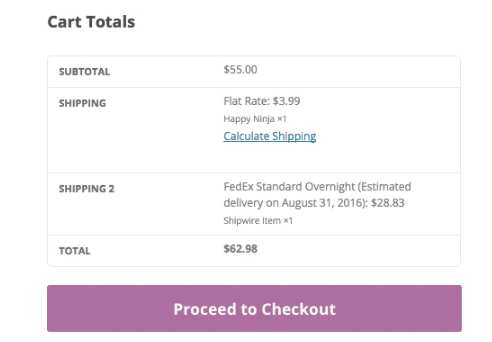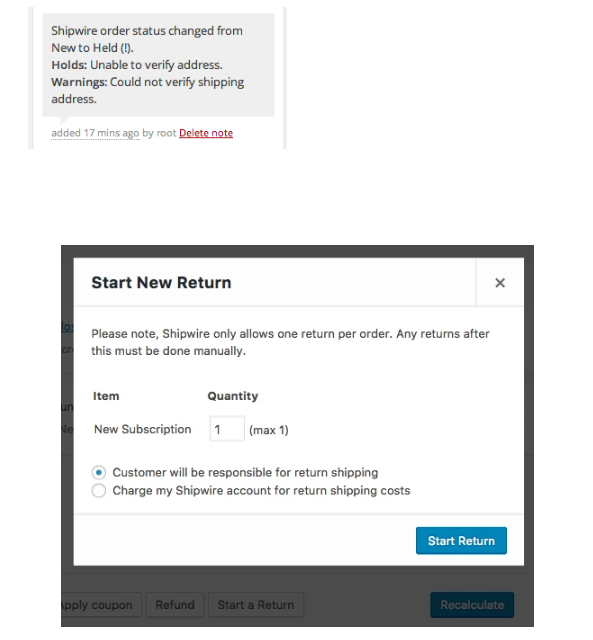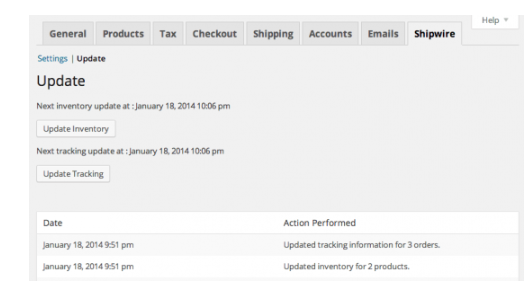 30.Purolator Shipping Method
WooCommerce's Purolator Shipping Method requires business owners to input a Canadian postal code in the Origin Postcode field. It uses Purolator's advanced API to calculate shipping charges of a cart automatically.
The extension takes into account the weight and dimensions of each product to determine the cost of each shipping method selected in the WooCommerce admin. The plugin works with both domestic and international deliveries from Canada.
31.New Zealand Post
The New Zealand Post extension in WooCommerce directly calculates shipping rates from the NZ Post API.
It requires retailers to use NZ Dollars as the currency for their stores and establish New Zealand as their base country. Metrics used in the New Zealand Post are mm and kg, but you can convert them to other units automatically. The service also lets users enable/disable, add costs to and edit names of services.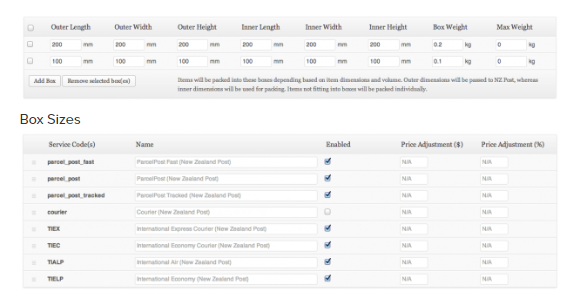 32.WooCommerce Aramex
WooCommerce Aramex allows your customers to view shipping rates via the Aramex shipping company. Aramex is a global logistics and transportation services company and users can benefit from its multiple key features. These features include multiple parcel types, rate calculation, according to the pickup location and advanced custom box packing solutions.
33.WooCommerce Colissimo Shipping
WooCommerce Colissimo Shipping extension enables retailers to calculate worldwide or domestic shipping rates for France. The plugin provides a range of different services, including the following:
Colissimo France
Colissimo Europe
Colissimo Emballage France
Colissimo Outre-Mer
Colissimo EconomiqueOutre-Mer
Colissimo International
Colissimo Emballage International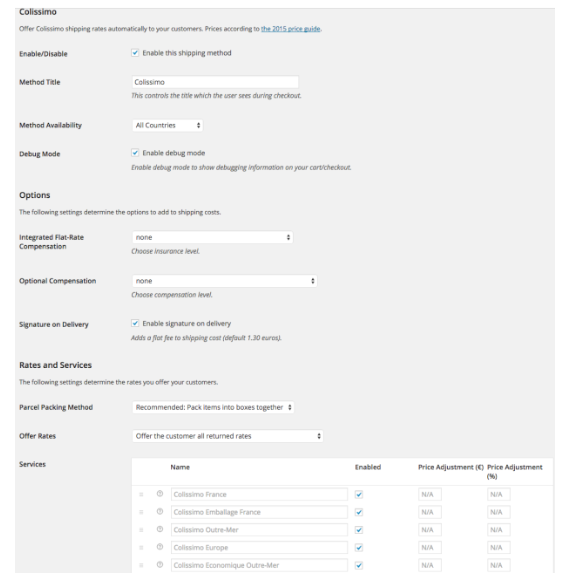 34.SAPO Domestic Parcel Service
SAPO Domestic Parcel Service extension utilizes South Africa's largest parcel delivery network for shipping and package delivery. With the help of this plugin, retailers can calculate shipping rates for customers anywhere in South Africa, according to the cart's weight.
Retailers can also include the option of handling fees, calculate shipping costs per item or as a whole order. In addition, users can specify whether they should add shipping insurance to the shipping costs.
35.Spee-Dee Delivery
The Spee-Dee Delivery extension facilitates delivery services for the upper midwest region of the United States. Spee-Dee Delivery service claims to deliver packages at a cheaper cost and at a faster delivery time for this specific region.
For calculating shipping estimates, the extension utilizes Spee-Dee's API. Therefore, users don't need a Spee-Dee account and only have to enter the weight of a specific to calculate shipping charges, which will be displayed during checkout.
36.Scanventory – Mobile Inventory Management
This mobile inventory management extension allows retailers to synchronize warehouse inventory with WooCommerce store products. The service is unique because it synchronizes inventory through mobile devices.
Retailers can generate product labels in their WooCommerce admin section. The extension will generate a unique QR code for each label, which users can scan with their own app and manage the product through their mobile phone or tablet.
The application can help users save time and money by making mobile inventory management possible. This means that users can scan products, print custom labels, manage available stock, print reports, and manage simple and variable products.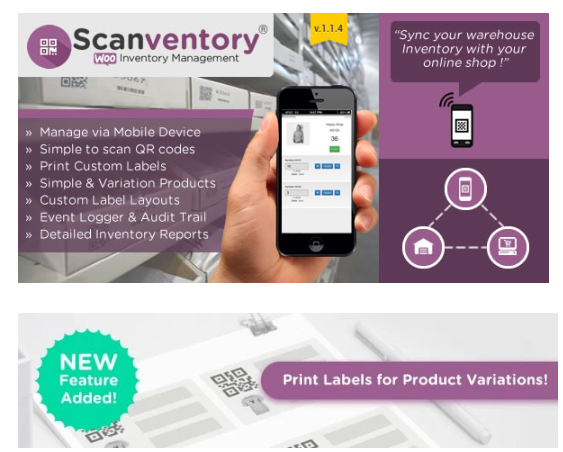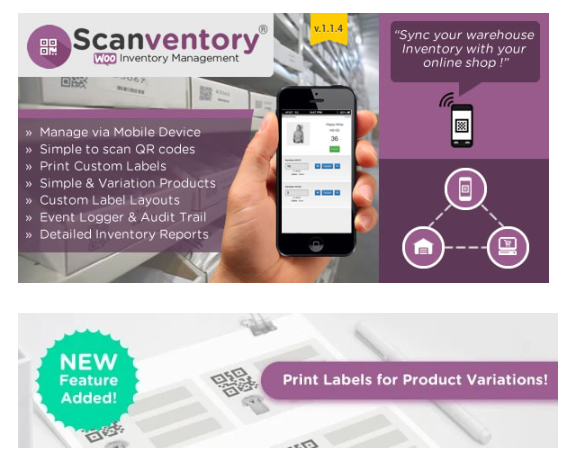 37.Speed Services Couriers
Speed Services Couriers enables users to utilize the company's extensive express courier network in Southern Africa. With this plugin, your customers will be able to calculate the shipping costs of an order directly at the checkout, according to their cart weight.
There are two options to calculate shipping. The first is counter-to-counter, while the other one is counter-to-door. Online retailers can also add shipping insurance costs and handling fees to calculate the shipping rates, based on either single items or complete orders.

38.WooCommerce After The Order
After The Order is an order management plugin for WooCommerce orders. The extension helps retailers in handling errors made after receiving orders. With 'After the Order', they can record critical order processing notes, which help them avoid errors.
Furthermore, the extension helps users control visibility on critical information and optimize their customer service. Some of its key features are store-wide notes for every order, product notes specific to WooCommerce products, email integration for products and integration with the WooCommerce dashboard.
39.WooCommerce Contact for Shipping Quote
WooCommerce Contact for Shipping Quote extension allows your customers to request custom shipping quotes. The extension is vital in situations where flat rates / live quotes are not possible and you need custom quote directly from the store manager.
After a customer submits a quote request, the store manager can give a shipping quote based on the items in the cart and their shipping address. Thereafter, customers can refresh their order totals and see the latest quoted price to proceed with the order.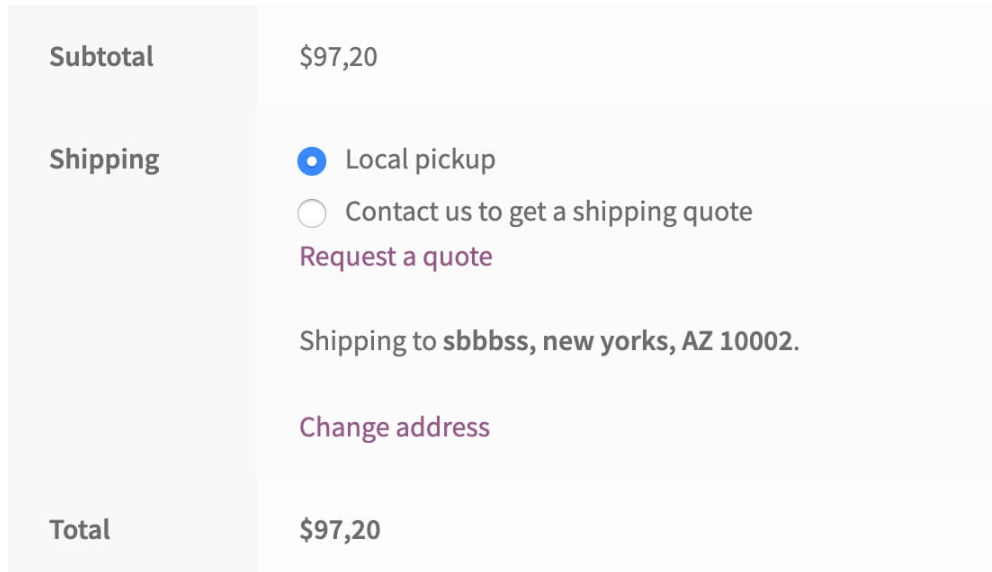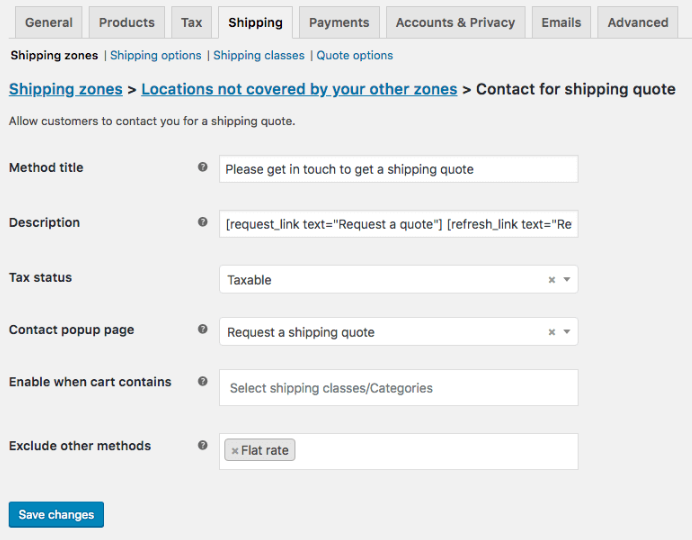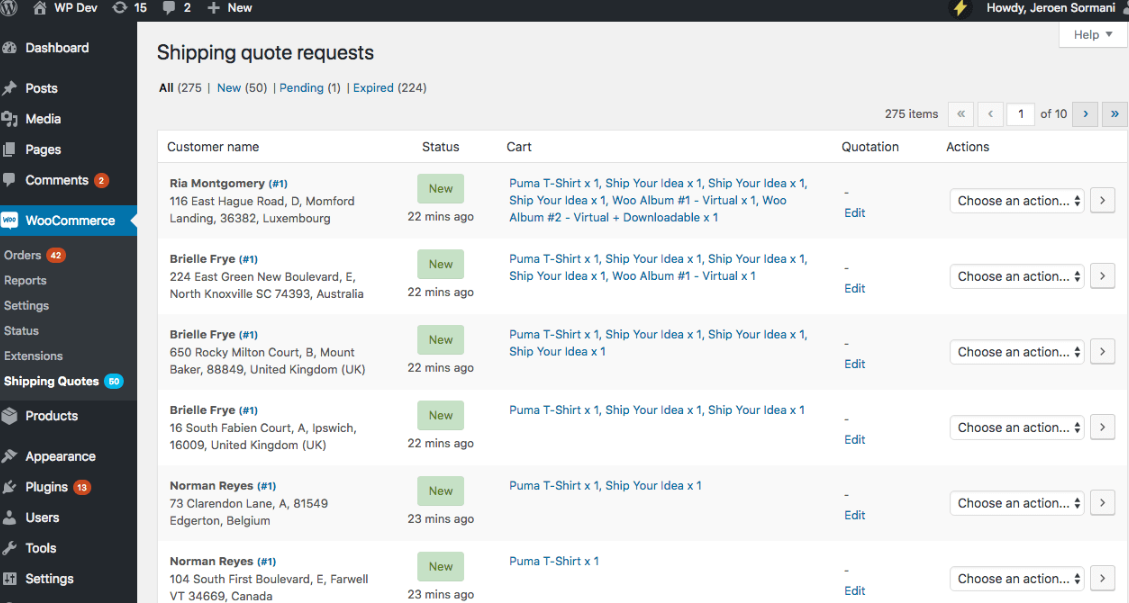 40.ShippingEasy
ShippingEasy is a WooCommerce shipping app for online retail sellers on the platform. Users can utilize this extension for automating shipping, managing orders, tracking shipments, and notifying recipients through a single cloud-based shipping platform.
The plugin is available free of cost.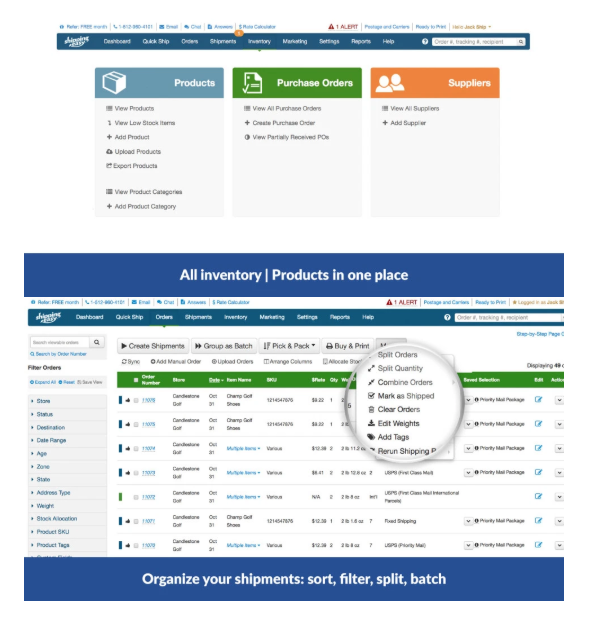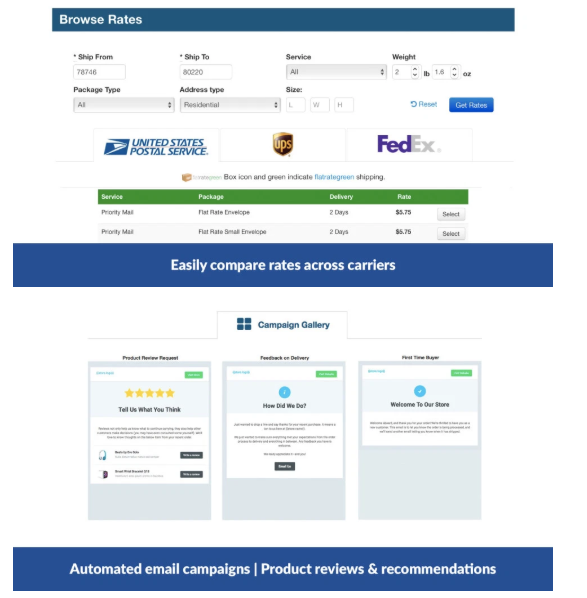 41.Shippo
Shippo enables a retailer to make use of more than 15 carriers, get discounts up to 60% in DHL and USPS shipping labels and track parcels. The extension has no monthly subscription charges. Instead, it charges $0.05 for every shipping label. However, you need a subscription key for every installation.
You can use the Shippo extension to manage your orders, print shipping labels, and track packages through a single dashboard. Other key features include shipment tracking, address validation, automatic order importing, customer email notifications, scan-based return labels, batch label creation and much more.
42.WooCommerce Advanced Shipping Packages
WooCommerce Advanced Shipping Packages allow your customers to split their carts into separate packages. Each of these packages will have dedicated shipping configurations and will be shown separately in the checkout pages. Therefore, they will show specific shipping rates based on your shop's setup.
The extension transfers the rest of the products in the cart to a default bundle called 'Shipping.'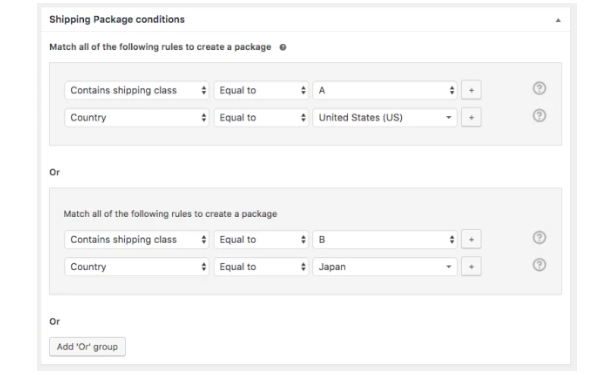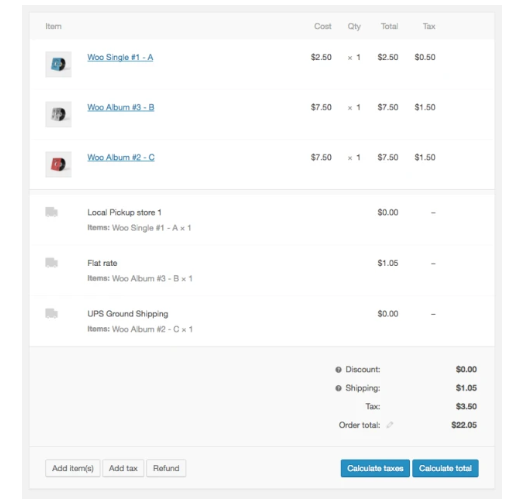 43.Shiprocket
Shiprocket is India's premier eCommerce logistics solution.The service provides shipping and delivery services to 26000+ zip codes in India. Furthermore, it extends its delivery service to more than 220 countries globally.
The key features in Shiprocket are its low shipping rates that can reduce the total cost for your customers. As a result, customers will be more likely to purchase your product. Currently, the price of 500g package is 27 INR.
The extension will provide your customers with various features like real-time rate calculator, automated shipment tracking, live email & SMS tracking notifications,and multiple pickup locations. Furthermore, it gives you the option to perform catalog and sales channel sync as well.
The extension individually recommends a shipping service based on estimated pickup time, cost, delivery performance, and service quality. Moreover, retailers can get their own branded tracking page. If you sign-up with the service, you can start using it free of cost.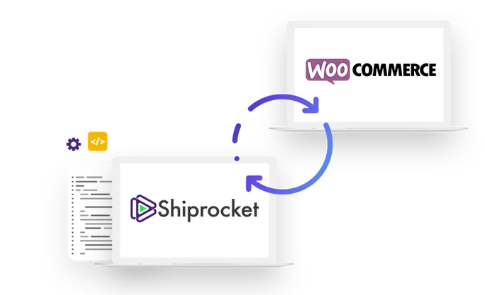 44.SAPO International Parcel Service
SAPO International Parcel Service is an extension that facilitates the global outreach of South Africa's largest parcel delivery network. By adding this extension your customers can benefit from shipping and package delivery in international destinations.
The extension calculates shipping costs for international deliveries based on the order's cart weight for both air and surface shipping. Besides that, retailers can add handling fees, and have the option to calculate shipping according to the total order or per item. Chat Now