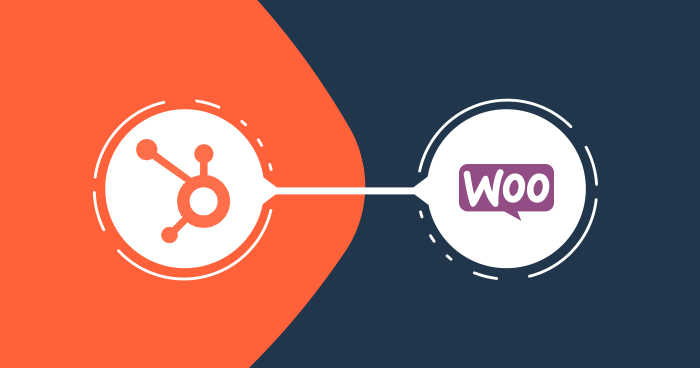 How to do HubSpot WooCommerce integration?
You can call WordPress a massive ocean for plugins. You can deploy, optimize and customize the platforms to fit your business model. One such magnificent plugin is WooCommerce.
WooCommerce
This plugin can transform your site into a great functional store. According to BuiltWith, approximately 1,800,000 websites are using WooCommerce currently.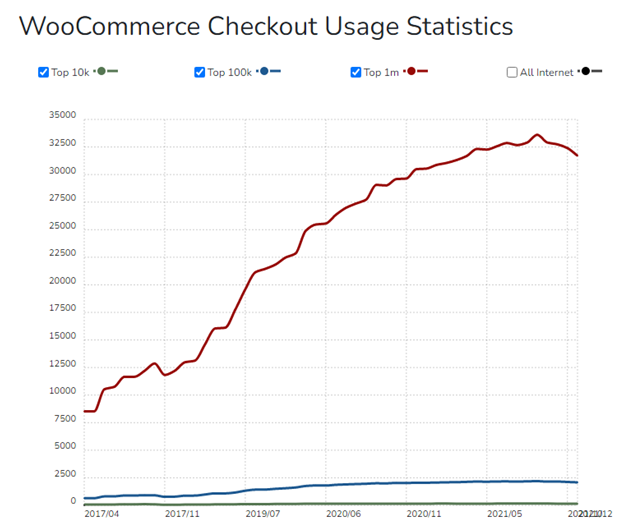 HubSpot
It is an all-in-one software for inbound marketing. HubSpot can manage and launch effective campaigns of marketing. As per the sources, it has a great fan following. The main reason for this is it provides customer services, sales, and marketing. It has a complete CRM.
If you have a robust solution and are planning to launch an active website then go for HubSpot WooCommerce integration.
Read about WooCommerce Gmail integration here.
Why should you integrate HubSpot with WooCommerce?
By integrating HubSpot with WooCommerce you can turn the eCommerce store into a sales and marketing powerhouse. The main problem is that there is an absence of native integration between WooCommerce and HubSpot.
Features of HubSpot WooCommerce integration
1. WooCommerce Data in one Place
With this plugin, you can sync all the data of WooCommerce with the CRM of HubSpot. This includes customers, orders, and products. You can do it successfully.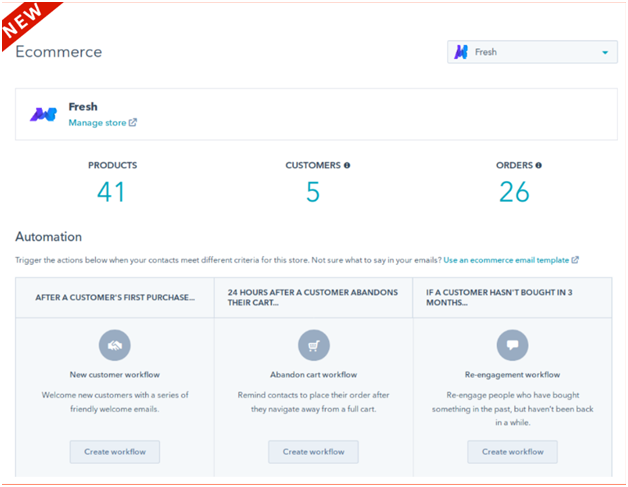 The dashboard provides pre-built workflows and pre-mapped fields. You can balance everything based on the purchase history of the customers. One can even send follow-ups post-purchase.
2. Track the performance
This is the place where the HubSpot WooCommerce integration plugin takes its leap. This plugin can effectively import all the WooCommerce data to HubSpot.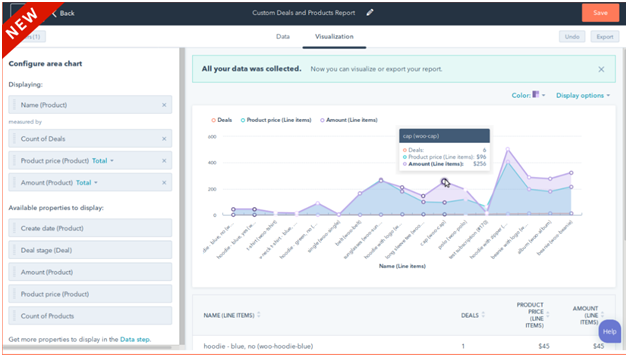 Using this data, you can make adequate decisions to optimize the marketing effort. You can also boost your sales revenue.
3. Segmentation of the Client
HubSpot WooCommerce integration assists you to analyze the behavior of the client. Based on this behavior, you can segregate them into different segments. This plugin uses powerful and conventional techniques for customer segmentation.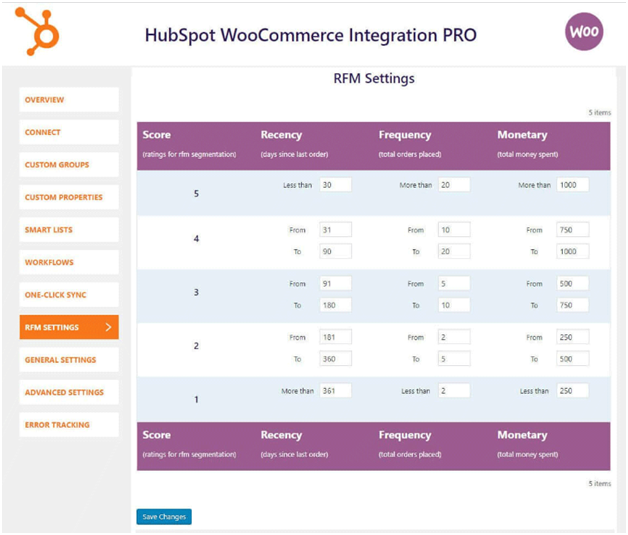 The RFM Model can help you to construct effective strategies to target potential customers.
Automation of the processes with workflows
Using HubSpot WooCommerce integration, you can craft the wpflows to automate your marketing tasks. As a business owner, you might already know the term- "lead nurturing". This is developed with a series of steps/ levels.
You need to undertake it carefully to build effective conversion rates and customer relationships.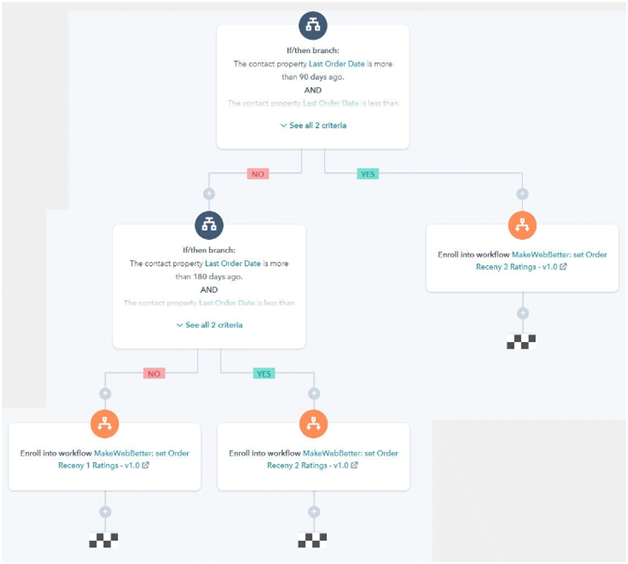 HubSpot WooCommerce integration comes with eCommerce pre-built workflows.
The plugin provides you the power to segment the clients on the basis of their RFM score. At the later stage, you can swiftly take action using automated workflows.
4. Manage HubSpot deals with WooCommerce Orders
The orders of WooCommerce are termed HubSpot deals. These deals open doors and great chances for your HubSpot contact/ prospect to take action. These actions may be related to making purchases.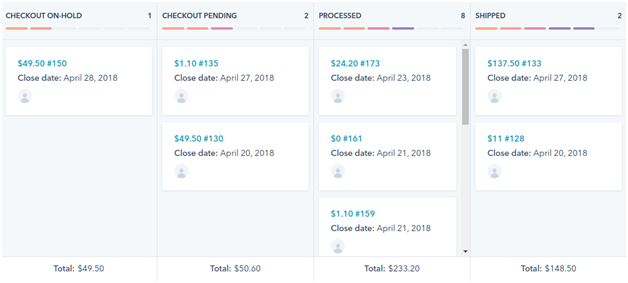 The HubSpot WooCommerce integration provides the representation visually for the process of sales.
HubSpot gives you a quick revenue forecast and lets you make the prediction regarding profit/ loss on the discount given to the buyers.
5. User-friendly dashboard for eCommerce
This is one of the magnificent features. Even a non-technical person can conveniently manage the eCommerce dashboard.
You can enjoy pre-built features such as:-
Summary of the new sale process
Order snapshot
Your goal vs sales that you are processed this month
The number of abandoned carts that you recovered, and many more.
Other than these, there are numerous generic features, they are:-
Mapping the contact properties of HubSpot in the design of user fields of WordPress.
Re-establishing the relationship with the clients in your store who have abandoned carts.
Reports related to ROI tracking
Create targeted discount and coupon offers.
Steps that you need to follow for HubSpot WooCommerce integration
You can use a WooCommerce plugin to do HubSpot WooCommerce integration. You can get it free from any WooCommerce site.
Just follow the steps below to integrate HubSpot with WooCommerce
1. Firstly, you must make sure that your HubSpot account is connected to the WordPress website. Download the plugin to the dashboard of WordPress.
Next, you need to connect the existing account of HubSpot.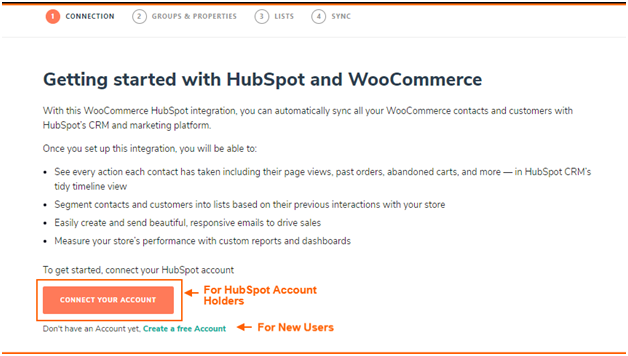 New users need to tap "Create a Free Account".
2. Create Properties and Groups in HubSpot
As soon as you log in, you need to set up properties and groups.
Browse to Properties and Groups
You need to tap on the button "Continue" and navigate to the option "Groups and Properties."
Create Properties and Group
The next step is to create properties and Groups. For this, you need to hover your mouse on the option "Create Groups And Properties Button". The plugin will sync the below-mentioned data automatically. They are:-
New Purchases
Details of Cart Abandonment
Previous Purchases
Information related to new orders
Similarly, the plugin will manage many other details.
View Properties and Groups
To check or view the Properties and Groups you need to go to the option " Settings". Then you need to check for "Properties".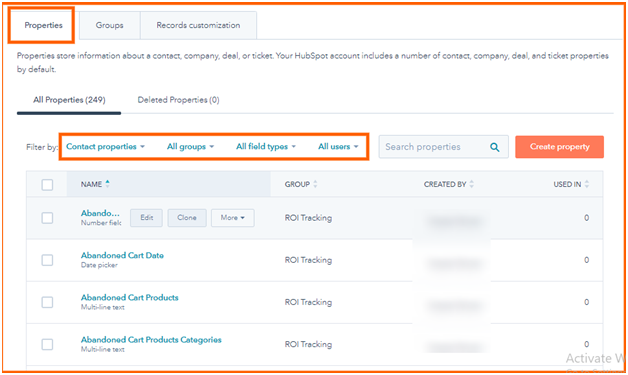 To make any edits you must choose the desired properties or group.
3. Set up the segmented lists of smart customers
Once you enable the integration successfully, you can segment the clients into varied groups. This you can segregate according to their purchase behavior, history, RFM Score, or actions
For this, do the following:-
To create list
Navigate for List and hit "Create List". Once you are done creating the list, the details regarding the WooCommerce customers will be updated automatically. It will instantly reflect on the HubSpot account.
Make edits and View Lists
To check your list you need to navigate to the option "Contacts" and click "Lists". Next, you need to choose the desired list which you want to edit.
4. Sync the historical data of WooCommerce with HubSpot
Here you can see the data of WooCommerce in HubSpot. It will let you engage with your contact or clients right away.
For this, you need to hover your mouse on the tab "Sync" and go for the option "Sync Now".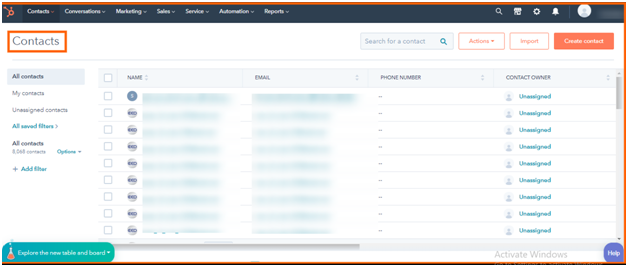 On the dashboard of HubSpot, you can see all the customer data of WooCommerce.
Once the data of WooCommerce is synched, you need to browse to the "Centralised Dashboard". Here, you can execute functions like:-
Automate sales and marketing tasks
Change Abandon Cart Settings
Create offers
You can even see the order history of the customer. In HubSpot, it is also termed as deals.
This feature will allow you to export all the clients of WooCommerce and user data of WordPress to HubSpot.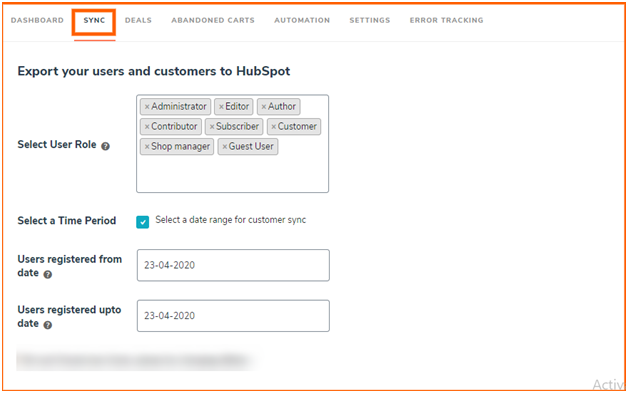 In this stage, you can map all the stages of a deal with the pipeline deal stages of eCommerce.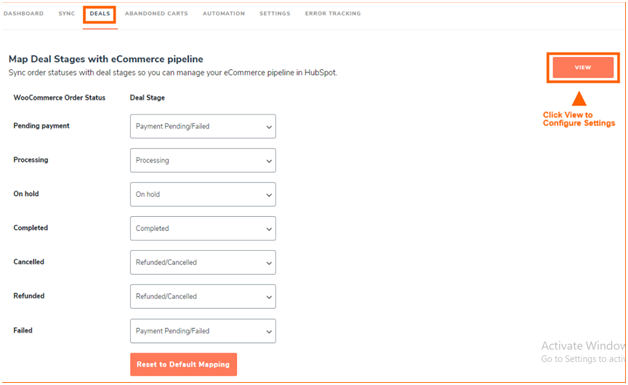 Settings for cart abandonment
For a specific time period, you can sync all the details of the abandoned cart. You can see the details of your abandoned cart in HubSpot.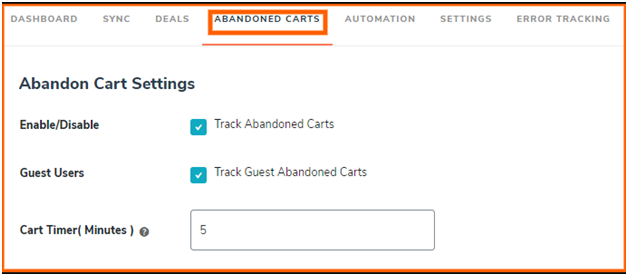 Because of HubSpot WooCommerce integration, you can get templated predefined workflows. This will automate the tasks related to redundant marketing such as sending emails.
With HubSpot WooCommerce integration, you can craft custom workflows that go well with your goals.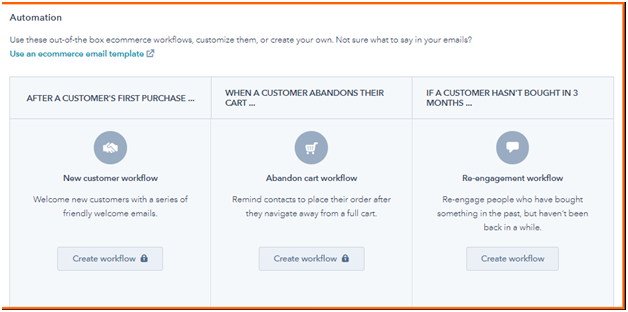 Within the "Advanced Settings," you can manage the RFM settings.

One can easily target a specific group of clients based on Monetary Score, Frequency, and Recency using RFM segmentation.
Because of this, you can send personalized or relevant messages to your clients.
Limitations that you must be aware of related to HubSpot WooCommerce integration
WooCommerce and HubSpot are strong entities that marvel in the world of eCommerce.
24×7 WP Support is an established company that can assist you with HubSpot WooCommerce integration.