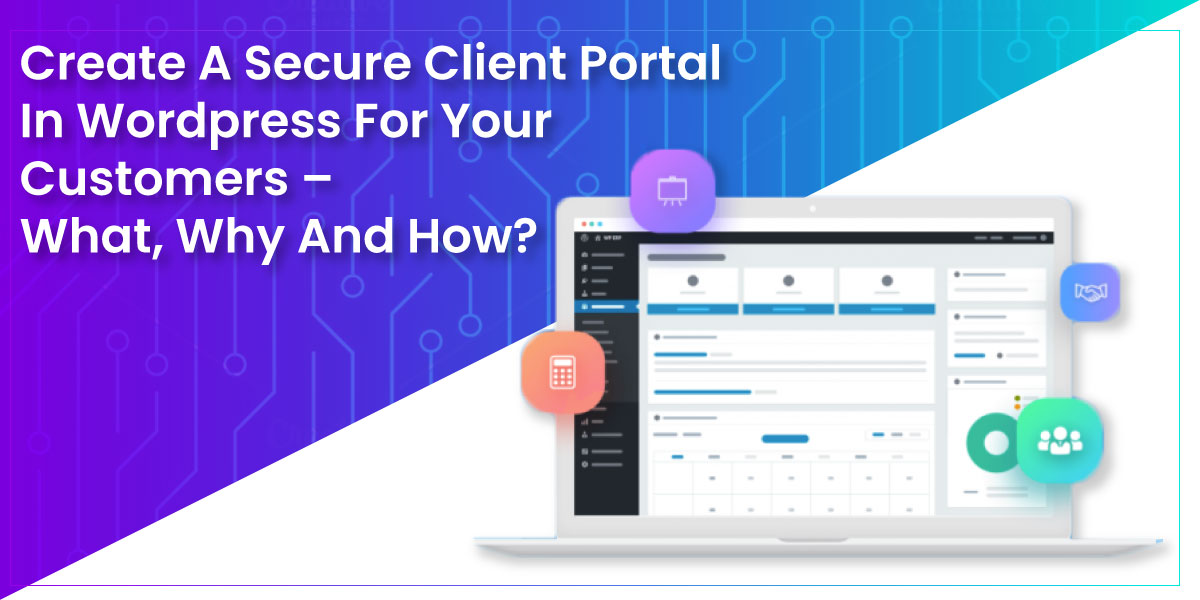 Create a Secure Client portal In WordPress for your Customers – What, Why and How?
Last updated on August 10th, 2021 at 02:07 pm
It might not be enough for you to create a WordPress website for your business and expect hassle-free streamline communications with your clients and prospects online. No matter how different your website's contact form and live chat option is, or how much effort you have put in to include a click-to-call option, all these efforts might go in vain if your client is looking for excellent customer service and support for registered users.
As a live chat can take care of only certain aspects and contact form can only handle initial queries of your clients, you should go ahead and create a secure client portal WordPress for your website without making any delay.
Things have been eased now! With the increase in the use of client portals, two or more companies can build a connection through a platform or an electronic gateway. Client portal software is fully secure through which you can easily upload and manage your data and private information. These portals can be built and managed through your WordPress website with ease.
We will be discussing and briefing you about why you should create Client Portal WordPress, how to create it, how to set it up, its features and benefits, how to list your client portal in a searchable table, and all other requisites that you would need and want to know about client portal WordPress.
What is Client Portal?
A client portal is a private and protected space on a website where users can share and exchange their private information or data with their clients. This is used to get proper control over your client's profiles, send secure messages, upload files or other private data, review transaction histories, etc. You can see the progress of your client's projects and use it as a valuable service tool.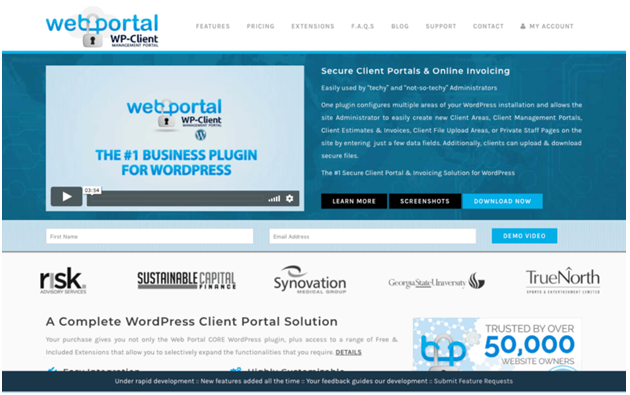 Why do you need a Client Portal?
You might be thinking of saving some cost of creating a client portal but if you invest a little of your time and money, it is worth spending. Sending continuous mails can be a quite tedious task and also you cannot expect to have a full business conversation over email as it will take a lot of your client's time. Hence, comes the need for building a portal which is indeed a positive investment.
Many of the users are using a WordPress website these days as it is one of the most reliable client portal platforms. It is essential for you to know the situations when you should opt for creating a client portal without even giving a second thought.
For example- If you are running a news or content related website, you would want to go through a straightforward process for your writers or yourself to transfer the content and also to speak with the writers in case of any questions you or they may have.
We are not particularly talking about blog or news website, there are other websites as well for which you need/should create a Client Portal WordPress that are listed below-
Using a Client Portal WordPress for e-commerce websites provide a huge benefit by granting customers access to manage their payment gateway transactions, tracking shipments, process returns, and other aspects that are crucial in building up the customer's trust.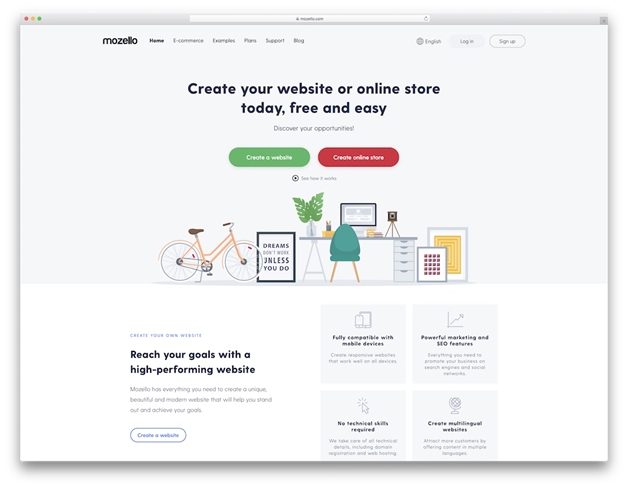 Design and consultancy services
If you are dealing with design and consultancy services, once you create your client Portal you would get a client portal login option. After you log in, you could set up 2 different areas in your client's portal, one for the clients who are interested in design consultancy and the other who are inclined towards graphic designing.
This would further help you to share all your design-related news, updates, downloads, and information with your graphic design clients. Whereas, for your design consultancy clients, you can share consultancy-related updates resources such as Google Sheets and Google Docs.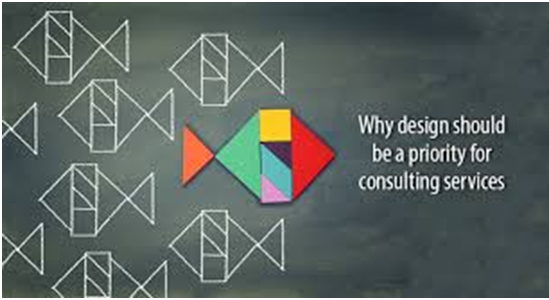 Photography Client Portal
All the photographers need to share or upload photos for their clients once they have completed their photoshoot. In order to send the photos to their clients, they would need a private and secured area from where the clients could select and download the pictures.
Client portal WordPress facilitates the whole process for photographers by providing them with 2 options. The first option is they could upload photos that can only be viewed by that specific client whom they are giving access to. The other option is that they could provide their clients with an option to buy the photos online.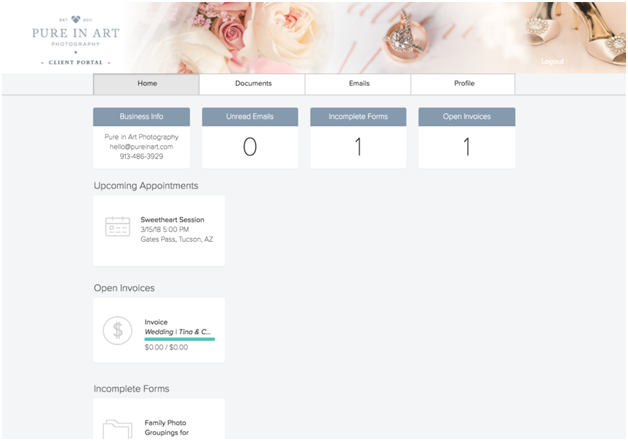 Project Collaboration
If you are owning a business that requires frequent comments and feedback from your clients, the client portal simplifies the whole process of communication as it makes it easy for both parties to preview, edit, or download the files.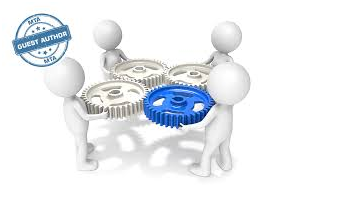 External file Sharing
If you have a business that involves a huge amount of paperwork, the client portal WordPress could facilitate the process by synchronizing and making the paperwork accessible to clients and you. Moreover, it can eradicate the use of the complicated and outdated FTP system.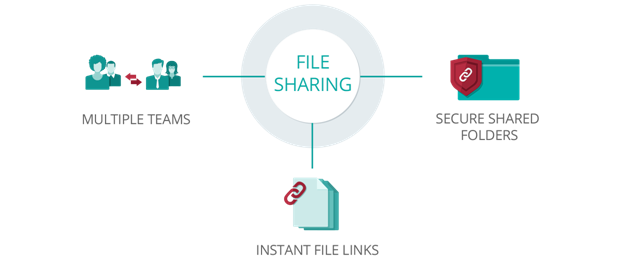 Knowledge Repository
You always have a scope of expanding your business by engaging your customers with the customer knowledge base. The client portal allows you to motivate and empower your clients as well as employees to find any document or information regarding any aspect of your business.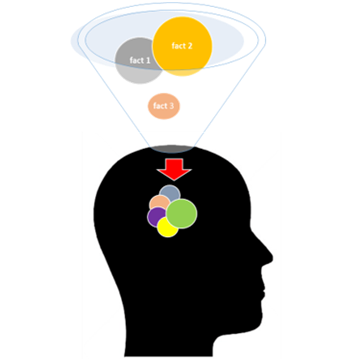 Membership Sites
Client Portal will help your customers to manage their user's profiles, subscribe to new services, change or review their membership plan, and in many more tasks.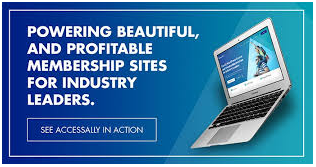 Advantages of client Portal In WordPress
The client portals software has become widely known and very advantageous, especially if your website is WordPress based. Let's discuss some of the major pros of client portal in WordPress site-
1) Reduce cost, Saves Time and Increases Productivity- Client portal increases the opportunities of high-value activities that lead to an increase in productivity and lower down the overall cost. It also saves your time by cutting down your tedious tasks by providing a simple reach to your customer with the help of a single or scheduled click.
2) Increases the Cash Flow- The client portal will help you to keep the payment system simplified to get an overwhelming response from the customers which boosts your sales and profits.
3) Selling and Recommendations- It will also help you in up-selling, and cross-selling as now you have got your customer's information. You can also recommend the products with superior quality than what they were using priorly.
4) Bring the customers under one roof- You can easily bring your customers together by making use of any social media network or a forum. As customers who are already using your product would have their own tricks and application which could be helpful for you to attract or bring more customers.
5) Accessing Knowledge- Client portal WordPress provides knowledge and saves time to all the customers by sharing tutorials, docs, and other useful information that helps the clients to understand better and faster.
6) Secure Data- The Client portal always ensures all your data is safe and secure. It is similar to the SSL encryption, infection assurance, firewalls, and VPN which are also taken to abstain from losing the uprightness of your archives.
7) Wow Experience- With the help of the Client portal you can use comprehensive data in your favour for better customer experience. For example- When a customer searches for a specific product, send them additional coupons and notifications while the same product goes on sale. Similarly, you can also send them discounts for the products that are added in the customer's wish list or cart especially on certain special occasions, birthdays, anniversaries, etc.
Features of Client Portal
Some of the useful features that a client portal provides to the company are mentioned below-
Optimized entire customer experience
Reduced cost on customer software, hardware, human interface, and customer servicing
Enhanced customer lifetime value
Service-oriented architecture to enable scalability and minimize the maintenance cost
Identifying potential customers through clickstream analysis
Increased ROI with better customer satisfaction, value, and retention
Integrated web services across an extensive data network to enable data integration
Some of the prominent features that a client portal includes for customer's login portal are as follows-
Consistent, instant, and anytime support
Rapid problem resolution which provides a better shopping experience
Provides security access with the convenient single sign-on capability
Content-based information and personalized interface suited to individual preferences in the wp customer area
Factors to consider before any business choose to create the Client Portal WordPress
Before any business makes the plunge, there are some aspects that a business should consider when it comes to integrating a client portal-
1) Identify the role and purpose of your customer portal for your business
Creating and implementing a customer portal will always have different reasons for every company. It depends on the business's requirements and needs. For example- If you are dealing in a huge e-commerce business you might need a customer portal to deliver superlative customer service. Whereas, if you are owning a small accountancy firm you may need a client portal to share sensitive documentation with your individual clients in a secure way.
Hence, it is imperative to always be clear assertive about objectives and goals, and then go ahead in building a customer portal.
2) Personalized User Experience
If you want to build a good customer relation and rapport, you need to know the tactics behind personalization. The possibility of enhanced customer experience will increase if you will attempt to deliver personalization. In order to make you better understand, imagine if you are skimming through bountiful of emails in your inbox, which one are you going to choose from the below-mentioned options-
a) Hey, check out the products and huge discounted offers!
b) Hello there, we are going to launch the new product, click here for checking it out!
c) HeyMike, here are some deals that you might be interested in!
Most likely you will open the one with your name on it. Hence, it is very important to mention the customer's name to make a connection with him and for personalized user experience to the valued customers.
3) Consistency Across the Portal
This is another crucial factor that you should take care of along with the personalization. Customer's contentment broadly depends upon whether they are getting a consistent experience or not. Always ensure that the client portal you choose is featuring your brand logo alongside working with other brand features. Your client portal should be able to deliver not just personalized but professional experience as a brick and mortar store, only because the client portal is just like a digital office front end.
Hence, your client portal must be designed in such a way that it allows the freedom of customizing to deliver constant perpetual customer experience.
How to manage clients in WordPress Client Portal
One of the best parts of the client portal is that it will let you know about your customers. You will be able to get a better picture of your potential customers as well as their aggregate behavior with the help of user insights.
You can also check individual user actions by visiting their user profiles. It will allow you to see everything they have uploaded as a file or any task that they have created.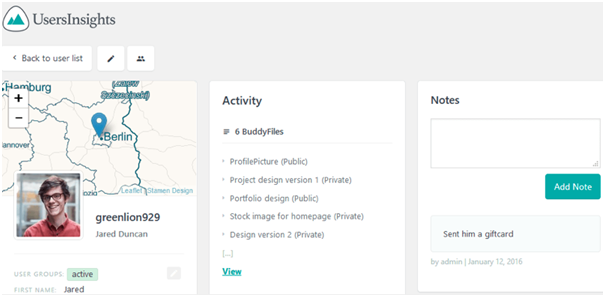 Furthermore, you can also check other actions of your clients such as their comments, post, payment related transactions and other user-generated content. Users profile will display all the custom user fields which are built either by your own theme or other plugins. Subsequently, these custom fields collect your user's data that can be processed data later on.
The users' table will also show the user actions. You can also apply a filter on them by the number of comments posted as shown in the image below-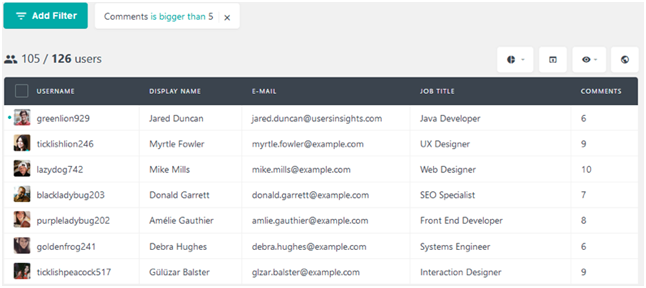 We can further use these user fields that we have collected in our filters as shown below-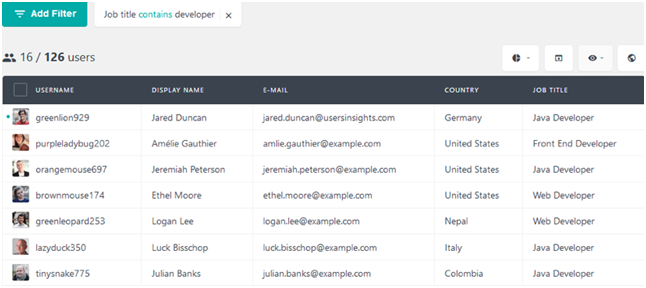 In addition, you can also gather user-submitted data. The User Registration AddOn can be enabled if you are using a plugin that supports it. For instance, you can use Gravity forms plugin to collect custom user fields, once you create a profile form.
Then you just need to apply filters on user-based answers-

And who can forget to gather your client's valuable feedback which is the most important tool if you want to improve and get better? Isn't it?
You can check out the data for individual customers and gather your customer's comments hassle-free.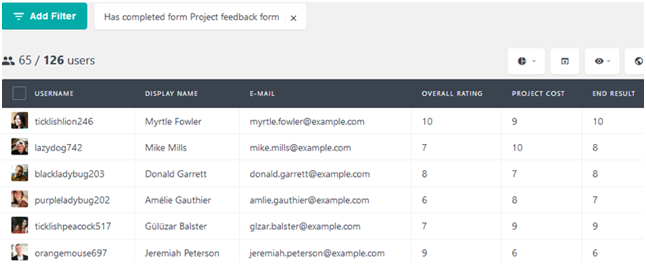 Following these steps could exceptionally improve your client management portal. It will not only strengthen you as a company or a business but also help you attain robust customer relations for further feedback and problematic points.
How the Customers will Use the Client Portal?
Your clients will undoubtedly be given a specified area on your website to find what they need. It not only provides a secure and private area to each client for logging in but also helps them to keep up to date with the ongoing or upcoming project.
The workflow of every client is typically more or less like this-
Google docs for content or collaborative documents
Invision for investment prototypes
Slack for communication
Trello for feature requests
Bitbucket for filling bugs
Hello sign for signing and storing contacts
Nusii for proposals
As Google docs win the race when it comes to the collaboration of documents, Slack is best for communication purpose, trello is an ideal tool for lists, and so on. Instead of working with these complex management tools, what if you make use of the WordPress client portal that acts as an ideal project management software which deals onto the above-mentioned workflow effortlessly.
As shown in the image below, let's suppose these are the key areas of a website which a client is visiting, it becomes easy for a customer to search for an area they are looking to find information for.
Types of Plugins For Creating a Secure WordPress Client Portal
To identify the best WordPress client management plugins, you need to evaluate what services and information you require to make available through it. It will help you save your time and will help you accomplish an end to end client management without going through multiple solutions.
There are several plugins which can be used for building a secure client portal for WordPress sites, let's review them-
1) MemberMouse
It is a single membership and subscription solution for WordPress sites. This is one of the ongoing services through which you can generate ample revenue once you configure your site with it. The customer management becomes easy for you as now you have given them a dedicated customer portal from which they can work efficiently.

There are many reasons to opt this plugin to create client portal WordPress-
Customers can manage their own accounts and profiles. One of the best things about MemberMouse is that if you attempt to cancel its subscription, it will automatically help you to down-sell your profiles or accounts and save the recurring revenue.
Custom home pages based on the membership level can be served in the member's only area of your site
It enables the customers to upgrade their services as per their needs by including cross-sell and upsell feature
MemberMouse is PCI compliant
It facilitates managing the payment information from the portal for the customers. It is a great feature and proves out to be very helpful for customers as MemberMouse will notify its customers when a card is about to expire or it gets declined
MemberMouse also has powerful integrations that create a seamless experience for your clients.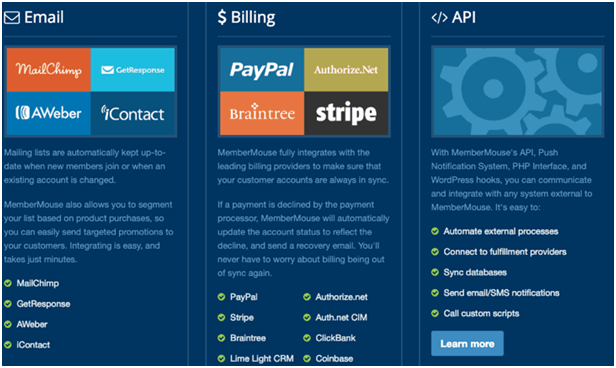 Furthermore, it is comprised of a team that is comprehensively dedicated to enhancing the customer's experience by bringing the most user-friendly and robust WordPress membership plugin. It is very likely to earn handsome revenue from your memberships of this plugin.
2) LearnDash
If you are looking to make your users cognizant of your products or services and educate them through your website, this one is an excellent plugin. The primary reasons for its excellence are-
It enables educators to build a learning hub for the students
It also provides a feature to the trainers who want to grant access only to those who have paid for the subscription (students who will be logged in) and want their content to be hidden for other visitors
LearnDash makes the employee training conducive by storing it in a centralized and secure area
It is beneficial for WordPress developers who provide additional learning opportunities to clients and merge it with other tasks related to client management
LearnDash is well built, well supported, and well driven and that is why it is great for building e-commerce platforms as it has trust in all 3 areas.
You can personalize the area for each student and each one of them would be having their own profile. Once they are logged in, you can even create a group of students in order to maximize their experience by matching them with a group.

To keep the user experience coherent, with the help of a wide range of add ons, you can connect it with any software. The add ons are shown in the picture below.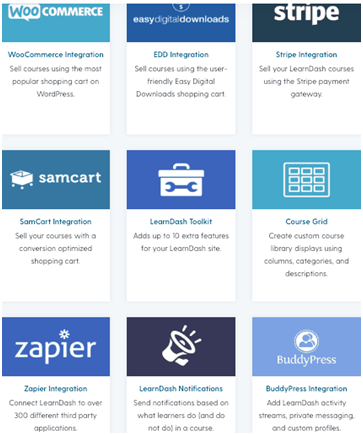 LearnDash is a leading plugin that helps to create a secure client portal as it includes many useful features such as powerful course builder, Focus Mode, Advanced Quizzing, Drip-Feed content, Dynamic Forums, Flexible perquisites, and Grade book.
3) MemberPress
It is a powerful client management WordPress membership plugin. You can use MemberPress to feature your website with certain membership packages that enhance the user experience by enabling them having special access to profile management, subscription management, content, etc.
MemberPress has some features which you should know about-
MemberPress developers have not only prioritized PHP security but also followed and practised best coding practices due to which the client portal made through this plugin is fully secure
If your community support other groups in the same field, you can add a password protected forum to the list of your offerings
The portal that you will make through MemberPress will allow its members to have full control over their profiles and subscriptions which includes upgrading or updating current ones, creating new ones, and even if you would wish to cancel them altogether
You can also integrate MemberPress with tools like Woocommerce, Help Scout, and Stripe. You can look at this option if you want to create a secure client portal if you are running an e-commerce website or your primary target is to add a portal onto a membership.
4) Awesome Support
It is one of the most versatile WordPress support plugins. You can easily build a help desk solution with the help of this plugin. If you have subscribed to a service like Zendesk that already is a help desk, you can integrate it with Awesome Support.
It is a great tool which helps you perform the following tasks smoothly-
Create different portals based on selected product or department
Add a support portal to your website
Allow you to upload files
Manage help desk solutions and tickets in WordPress
Integrate with Woocommerce
Track time spent handling tickets
Allows only active agents to see ticket details which help keep the communication process secure and also ensures that tickets are always assigned to different agents
Moreover, you can also use this plugin to get agents, unlimited tickets, and firm control over your private communications once your business starts expanding and you need strong support. This plugin has earned spellbound testimonials which you can check in the screenshot below-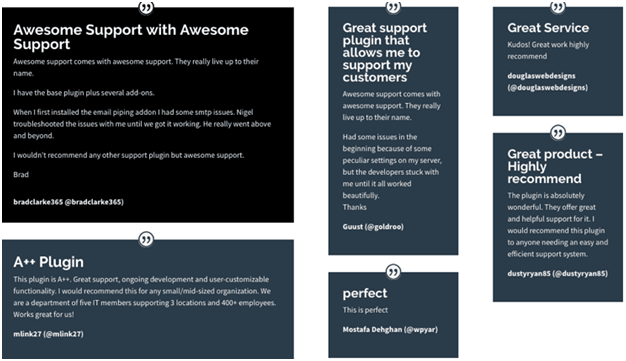 5) clientResponse
clientResponse is easy to install, setup and use. It facilitates client management and communication web application built in HTML & CSS and PHP. It gives a personalized dashboard to each client along with their login credentials which help them to monitor their project status and communicating regarding projects.
ClientResponse is featured with some exclusive capabilities which are mentioned below-
Milestone creation, file uploads, communication, and much more can be added effortlessly for both of you (you and the user) with an intuitive interface
Your clients will have very quick access to their dashboard and they need not search them as you can add prominent features to the navigations of the dashboard
The different reporting systems can be used to receive payment, track billable hours on projects, etc. This information can further be used to generate invoices
Not only you but also your clients will be accountable for project deadlines as it is equipped with the event calendar feature
The payment collection is very smooth as the portal integrates with pay-pal for quick payment processing
It is an easy to use client management plugin if you would like to centralize all project-related communications and streamline your workflow.
6) Freelance Manager
Freelance Manager plugin is perfect for handling client communication, projects, and billing for their business. This tool is specifically created for freelancers. You can build a captivating portal that enables your client to have full control and allow them to have better insights on the activities being performed.
Some significant features that you should know about Freelance Manager are-
You can track every step of the workflow in the system with to-do lists that can be documented.
Contact forms to provide clients with quotes
Support ticketing system
Smart calendars for scheduling projects, following up on late approvals/deliverables and assigning tasks
The workflow approval system will not allow you to move on to the next phase without client permission
Uploading files for you and clients
Report generation and enables private messaging system within your team
Invoice management, database backup, and restore
Secure payment gateway integration
To keep the data more secure configures special permissions for the entire staff
You can consider Freelance Manager as an option to build your client portal as it is integrated with built-in-security and backup features that ensure all the payment transactions and project-related communications remain secure.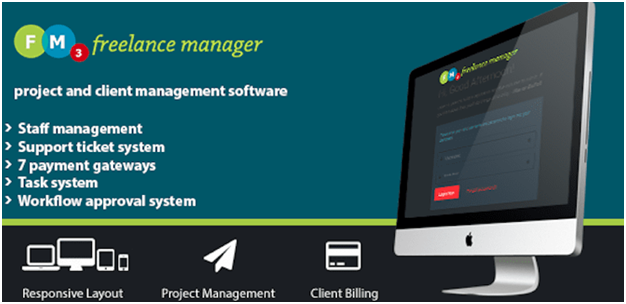 7) Membership 2 Pro
The Membership 2 Pro is a simple, and intuitive platform to create a portal. It is a robust solution as compared to a typical client portal plugin. It does not only deal with selling memberships and grant access to a client portal for invoicing, support, and basic profile management but also creates member's only access to different parts of your site. However, you can still offer membership control and support with this plugin.
You can build a wide variety of membership levels and also create differing views of your site with this plugin.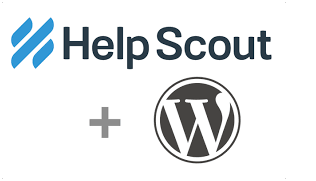 This WordPress integration/plugin enables all its users to accept support tickets from their WordPress website. You can integrate this plugin with top e-commerce plugins such as Woocommerce and Easy Digital Downloads.
Help Desk Scout includes many other aspects which you should know about-
Customize the look of your help desk
Create a variety of contact forms and support pages based on the products or departments for your website
In order to get your customers to see a record of their supported tickets, it creates customer records
You do not need to worry about the speed of your site as Ajax helps speed the transmission of data which does not allow your website to slow down
Allow the file uploads
Customers can close their support issues themselves only when they are content with the solution given to them
This plugin will automatically pull up the purchase information of the customer related to something they recently bought when you use Help Desk Scout on e-commerce websites
If you want to serve e-commerce customers, undoubtedly you can choose this plugin to create your client portal.
Note: Apart from these plugins, you can also customize your client portal in WordPress. We provide 24×7 customer assistance with wps support. Moreover, we will help you to design your ideal client portal as per your requirements.
Best Secure Client Portals from WordPress Site
There are numerous client portals available but you should be mindful of the leading client portals from a WordPress site. Here are some of the client portals mentioned below-
1) Laughing Squid
It is one of the best client portals that provides extensive support through various means. It is composed of the 'Request Support' live chat box option which you can see in the image below. There is also a help desk that you can access through the same page.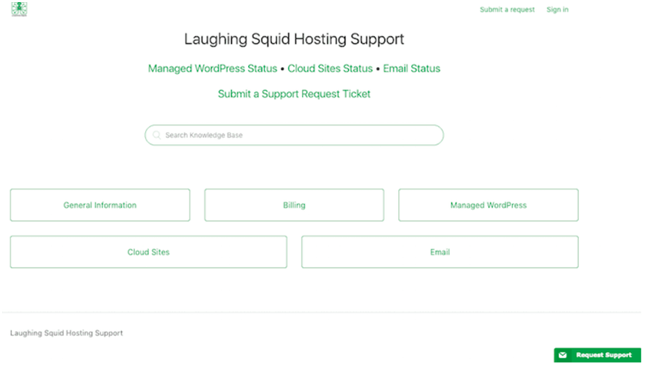 You also have a choice of signing in to their HelpDesk account or submitting a ticket which would require them to fill in all the necessary details when there is an issue. Visiting inside the portal will look like this-

The main purpose of Laughing Squid is to manage comments left on one's content in its blog and also to submit a support request to Laughing Squid.
2) Clinked
Clinked is one such client portal that allows you to communicate instantly and share information effortlessly. It provides many features to its clients such as provides share calendar, discussions, and group chat, permission for files and folders, and uploading files of any size.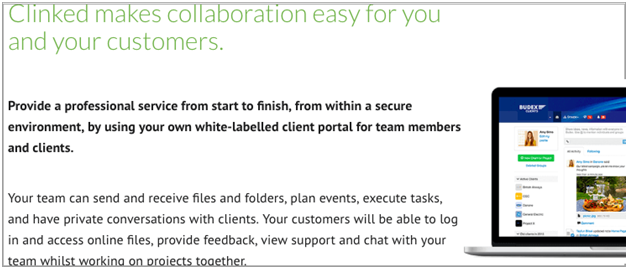 Clinked can also be used an FTP alternative. One of the best aspects which makes it flexible enough is that it can even be accessed from Mobile devices smoothly unlike many other client portals.
3) Bloomberg LEI
This client portal helps your business to issue Legal Entity Identifiers. Bloomberg LEI will further facilitate users to manage registration for their corporation's LEI and in case any question arises, submitting those queries/requests to Bloomberg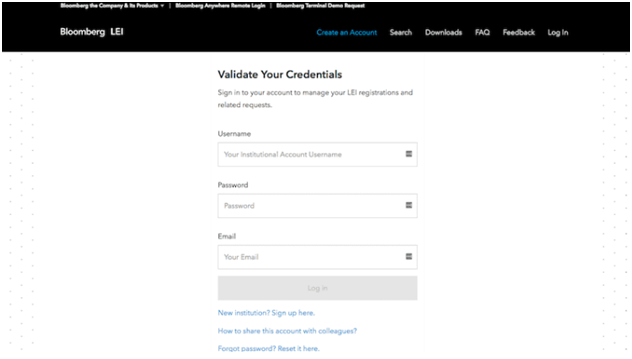 4) SuiteDash
When you visit the SuiteDash, you will see a link in the footer to login. Once you click on it, it will redirect you to the fully integrated cloud based platform that would help a company to meet the software needs especially for all medium sized businesses
You will be able to get quick access to the support portal once you are signed up as SuiteDash team member.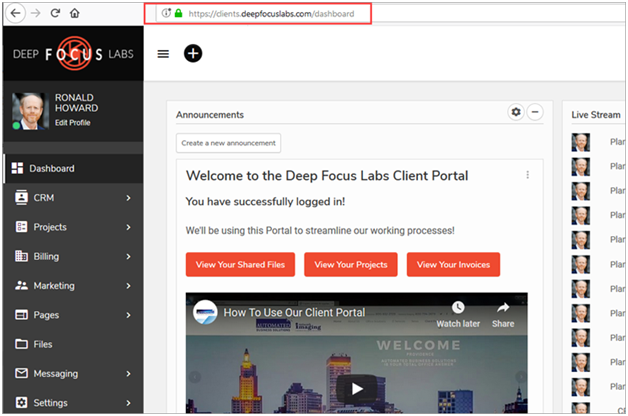 It is composed of some prominent features such as fully white labelled solution, estimates, invoicing, and recurring subscription payments, privacy compliant messaging, project and task management, email and drip marketing tool, HIPAA and GDPR compliant.
5) United Capital
United Capital assists with planning services and also deals in financial management. Clients can easily arrive at the 'Client Login' page as it is easy-to-find.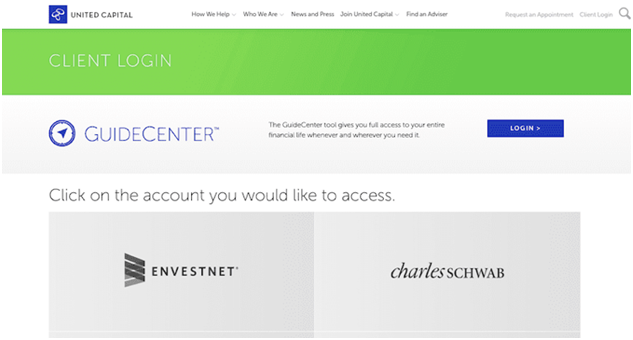 By visiting the GuideCentre tool and client portal, clients can easily manage their profile and account with United Capital.
6) WPMU DEV
It is also one of the leading WordPress Client Portal on its website which can be accessed from the login tab as shown in the image below-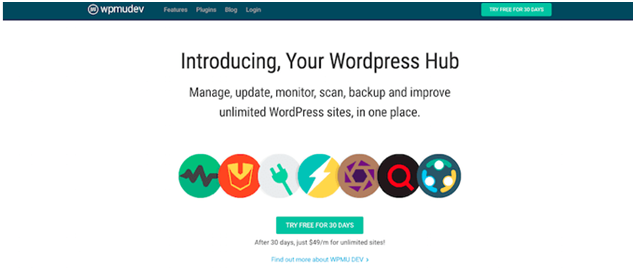 WPMU DEV grants access for 'The Hub' to its clients who sign up for its membership.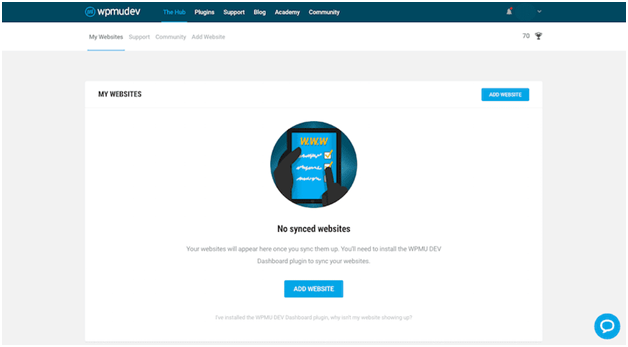 'The Hub' can be of great use to the clients. It can benefit the customers as they are able to-
Their WordPress site can be linked to their account
Get support for any issues or questions they have. WP Academy courses can be watched, tickets can be submitted in case of any urgency or any issue arises, self-support documentation and blog posts are also available
Get connected with community group discussions around WPMU DEV products or the entire WordPress community
7) ZenDesk
ZenDesk is a cloud based customer service solution that includes chat, guide, support, and talk features. You will be able to provide your customers self service options which also supports ticketing system.
Zendesk is a robust client portal that uses the live chat and messaging service which help you engage your customers in real-time, and also help you to solve customer issues by Connect System.
How to create a WordPress client portal using Password Protected Categories
Password Protected Categories is a WordPress plugin used for creating a private and secure Client portal. It is also used to build customer portals. Through this plugin, you can protect entire WordPress categories by featuring them with password protection.
You can add multiple or single passwords to a category. You can even create a single password for a client if you want to keep a separate portal for that specific client. Moreover, this plugin will also enable you to create multiple private areas for individual clients.
It also lets you create different areas for different groups of clients within the WordPress client portal. This would help the clients to have access to the resources as per their requirements. As beginner clients will be having access to beginner material and resources, whereas advanced clients will be granted access to proficient training resources.

To create a secure and private client portal WordPress, listed below is the set of instructions that you need to follow-
1) Install Password Protected Categories and then Activate
The first step is to install the password-protected categories plugin on to your WordPress site. Once you install it, you will receive a plugin's zipped file along with the license key in an email. Then, you need to click the Activate tab when the plugin is installed to your site.
Once you have activated it, you need to head over to Settings<Protected Categories from the admin panel and enter the license key that you had received at the time of its installation. Do not forget to click on the Save Changes button.
You can manage the entire plugin's settings from this page such as change the title, password label, form messages, button-text, and a placeholder for your front-end login form.
2) Creating categories and sub-categories for each type of client
There are 2 options to structure your WordPress client portal. The options that you may consider building your WordPress client portal are-
a) One or Multiple Client Areas
This is the primary thing that you need to establish is whether you are-
Providing access for the same information to all the clients by building a WordPress client portal
Creating a private area for individual clients
Creating a private client area for specific clients
Regardless of which approach you choose, the process is the same for each one of them. The only difference is how you will name and structure the categories, and assign passwords. Your clients (individual or specific) will be able to access the appropriate area of the client portal with a password. To enhance the user experience, it depends upon your requirement if you want to make a simple or complex, individual or shared client area.
b) Pages, Posts, or Custom Post Type
You are allowed to create any type of client portal using any content type through the Password Protected Categories Client portal plugin. You would be having 3 choices from which you need to determine which one you want to opt-
WordPress Pages- It is not essential that you need to choose WordPress pages. You can even use normal pages for the client portal content. The only thing you need to do is enable categories for your pages and then create a hidden password option for your client portal
WordPress Posts– You can create one or multiple hidden categories under the 'Post' section of the WordPress admin. Each piece of content needs to be added to the client portal as a post. For instance, each hidden category will remain a separate post while you are adding resources. The hidden categories of your portal can run alongside your public blog
Custom Post Type- The custom post type is entirely a separate area that is utilized for adding information to the client portal. Let's suppose you have created a custom post type called 'Client Resources', then this section will appear on the left side of your screen. Then it can be structured with a single or multiple password-protected categories for your WordPress client portal.
3) Setting Up Centralized Login Page
Creating a centralized login page makes it easy and convenient for all the clients who want to view the client area. You need to navigate to Settings>Protected Categories and ensure the last option Show Categories is unchecked.

To create a new login page, head over to Pages> Add New. You can name that page and enter the shortcode in the text editor. Then you need to click the 'Publish' tab to proceed.
You can even preview the centralized page on your website's front-end which would look similar to this-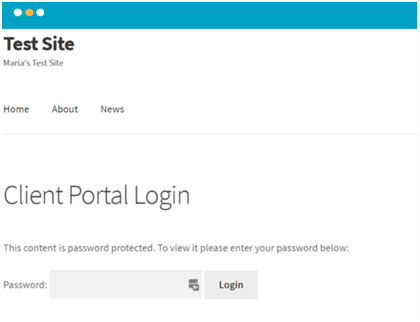 This will further help your clients in saving their time. As your clients will be using the same password that you have assigned them, this would further facilitate your clients to see the resources which are relevant to them. The same goes for the private client areas for all the specific clients you are dealing with, who will access the resources relevant to them.
Once you are done with all these steps and set up the structure of the Client Portal WordPress, the final step is to add information to it.
Summing up…
Client Portal is the most effective platform to manage your clients. Even if you create a separate client area for individual clients or a private client area for multiple clients you are working with, the main purpose is to keep security on top-of-mind. You need to be familiar with the plugins you choose and ensure that they are intuitive and flexible enough so that you can tweak it according to your requirements and needs.
Still thinking to fortify your WordPress's site security? If not, then start building a client portal for your new or existing website to ensure its performance and security. You can also check out a Client Portal plugin that enables Private users to create their own pages.
You can stay tuned for more articles related to WordPress. Also sharing your insights in the comments section would be valuable for us!