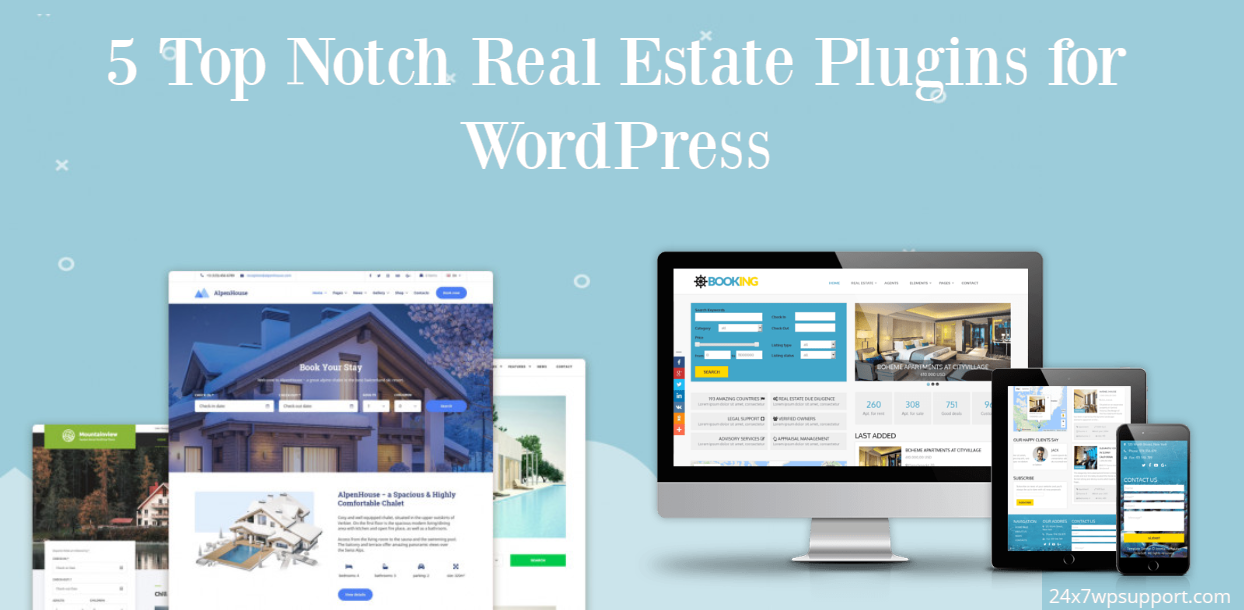 5 Top Notch Real Estate Plugins for WordPress Of 2022
Last updated on February 8th, 2022 at 11:18 am
Looking to scale up your real estate business or rack up more sales? Take a deep look into your online presence – to start with, do you have a fully functional and active realty website?
The next thing you want to ask yourself is if the website is modern, clean and easy to navigate.
One common problem affecting the entire real estate industry is that many partnering agents aren't putting in any effort to creating fully functioning real estate web portals – and consequently, they're missing on the big chances of notching up sales from potential online clients.
As a real estate agent, developer or company looking to make a dent in the industry, the first part of the marketing strategy you come up with should include creating a stunning website for your business. While you have tons of platforms to consider, there're a number of reasons WordPress still stands tall over any of them.
First it's for letting you take charge over your site's design and functionality. That's besides making it possible for you to boost up the number of sales you're getting through a simple use of a plugin.
For real estate, your plugin options stretch far and wide. Any time you're looking to expand your site's functionality, try checking out with the WordPress repository to find out if there's a plugin for it.
That said, here's a top 5 list of plugins that every real estate agent, developer, or company should consider checking out before they can go ahead and launch their site: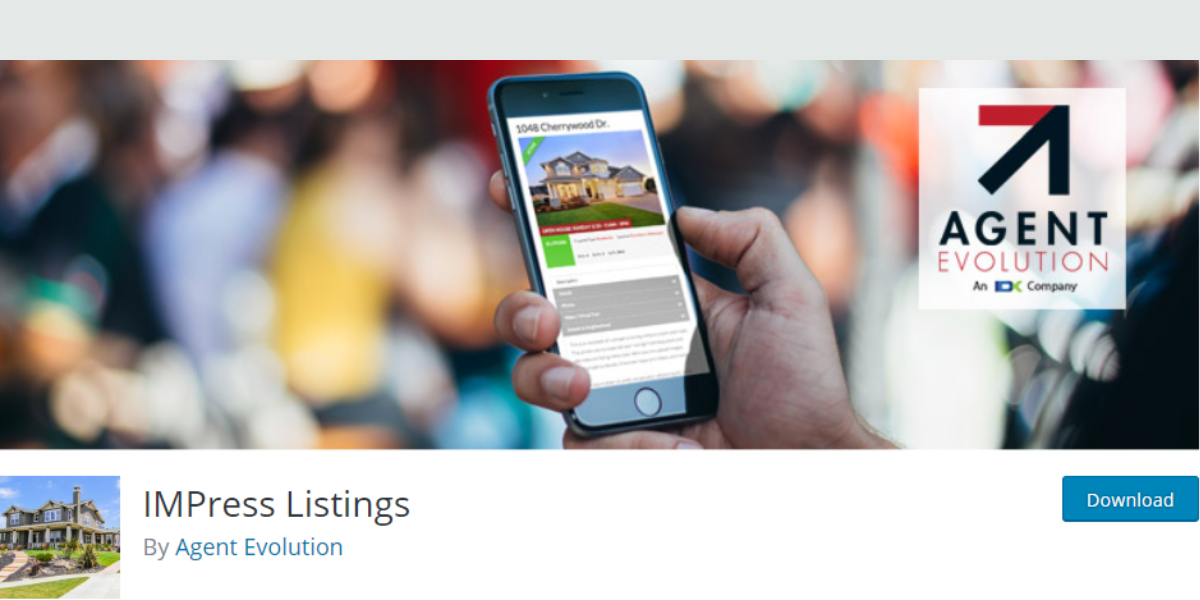 Impress listing is an open-source free real estate plugin for WordPress. Essentially, the plugin makes its all easy for you to set up an effective listing management system for your real estate properties.
Designed and managed by Agent evolution, the plugin arrives with multiple pre-made templates that you can easily use to integrate the functionality right into your WordPress site.
The plugin also allows you to add videos and images alongside the properties you post. These visuals help to increase the amount of traffic you direct to your site, in addition to helping you climb up the search engine ranks. Not forgetting, you have the option to customize your property listings by making them more appealing, as well as incorporating more details to them by including contact information, name of property owner, and Google maps among others.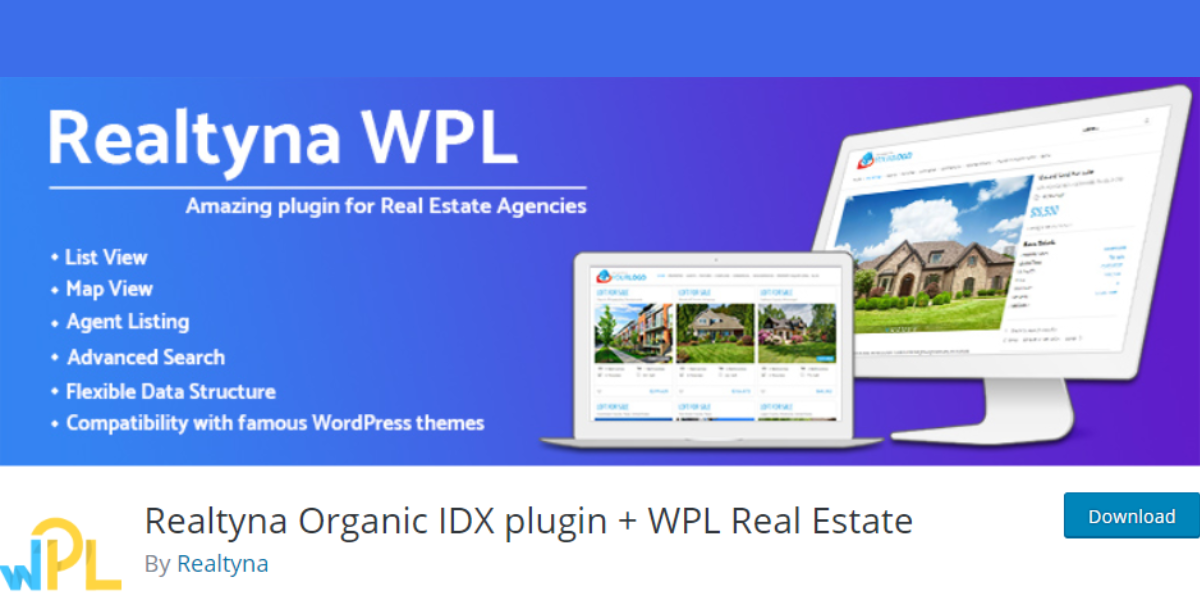 WP-Real Estate is an all-rounded WordPress plugin for stretching out the functionality of your WordPress website. Speaking of which, there's a whole lot you can achieve with a simple installation of this plugin.
First, the plugin allows you to add a customizable property listing to your site. It also arrives with a translation feature that you could use to translate your website into multiple languages, especially if you're operating in a city with all kinds of people,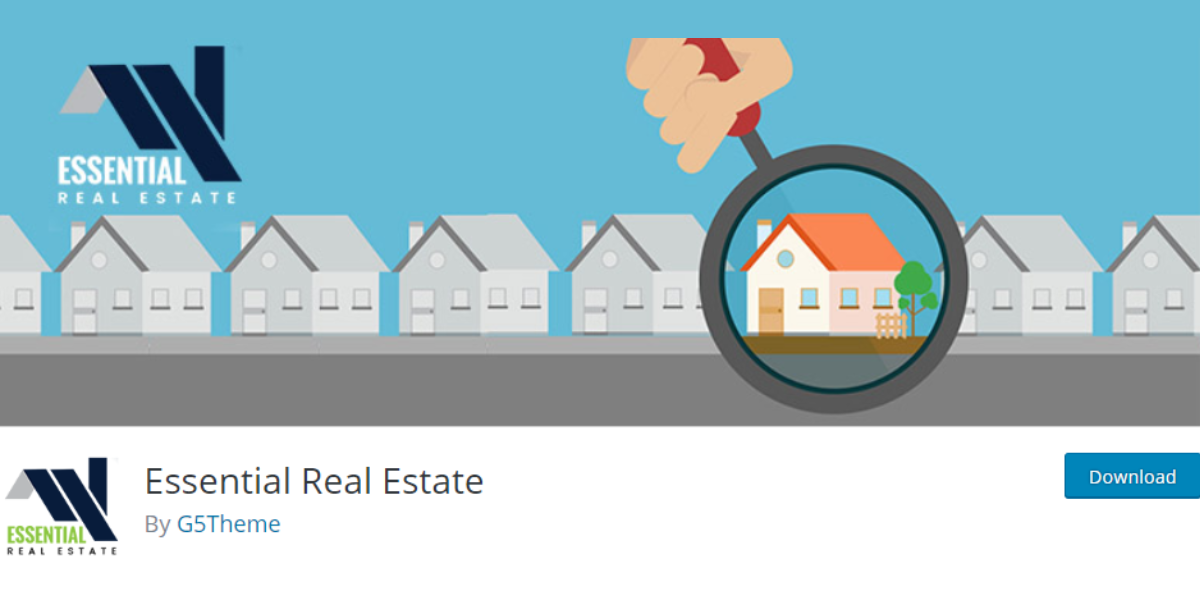 Essential Real Estate falls among the few plugins that make it possible for both you and your users to make front end property submissions. Arriving with both the front end and backend support, the plugins also features a powerful dashboard that you'll be using to manage the listings you have on your site among other things.
Even better, the plugin makes it super simple for you to both set up and customize your real estate website after integrating it with all the features you'll be needing. You also have the option to integrate it with any payment gateway, considering it's been designed to support all payment options.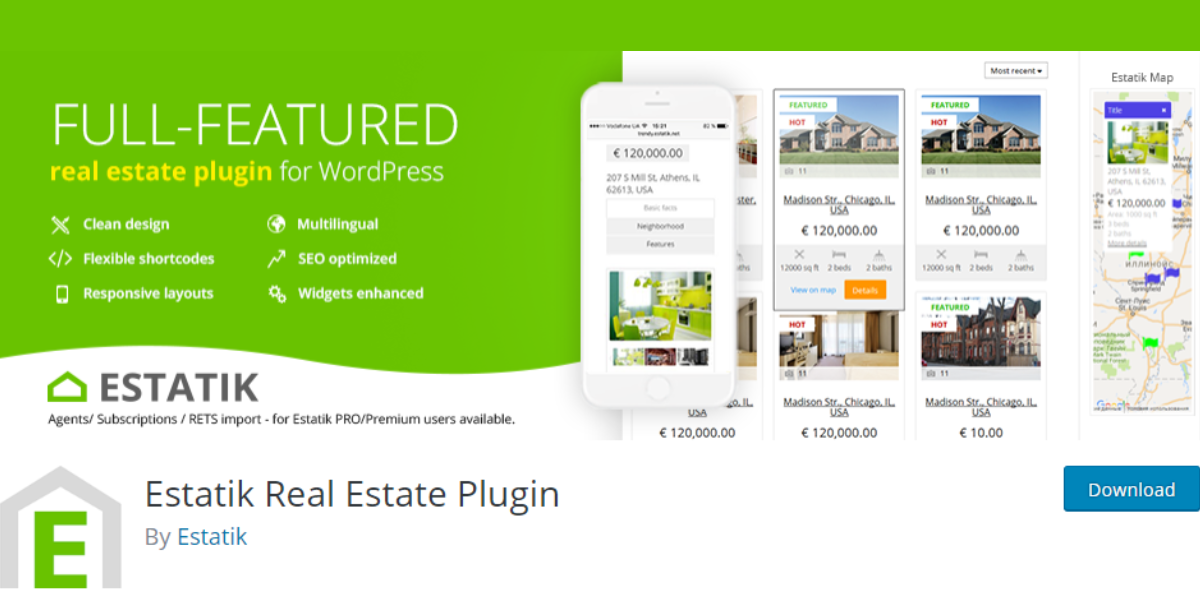 Estatik is another free property listing plugin for WordPress that makes it a snap for you to fully manage a functional real estate system after integrating it with your site.
The plugins arrives with loads of feature that you'll be using to extend the functionalities of your WordPress site. Examples include Google maps, listing your properties with images and videos, and social media icons for an easy sharing of your listings.
The plugin also boasts an advanced filter that allows your followers to search for your properties using dates, price, what's popular, as well as location. You also have the option to customize the plugin in any way you see fit.
Whatever realty feature or functionality you wish to add to your WordPress site, you can be sure WP-Property has it. Sporting one of the simplest interface to use among the options provided, the plugin makes it extra simple to add detailed information to the listings you make. For instance you have the option of specifying the number of rooms, bathrooms, features and other things the property has.
The listings also allows you to showcase your properties in the most appealing way possible. It also stacks a number of free themes that you could use to turn around the overall look of your real estate website in a matter of minutes.
In quick highlights, the plugin features Google maps support, featured listings, and SEO friendly URLs among other things, each of which contribute the beauty of having one of the most advanced real estate platforms for your business.
It's a Wrap
With WordPress plugins, the policy of less is more still applies. In whatever you decide on, don't go on installing any plugin that catches you eye unless you're looking to bulk up your site and slow it down in the process.
Real estate Pro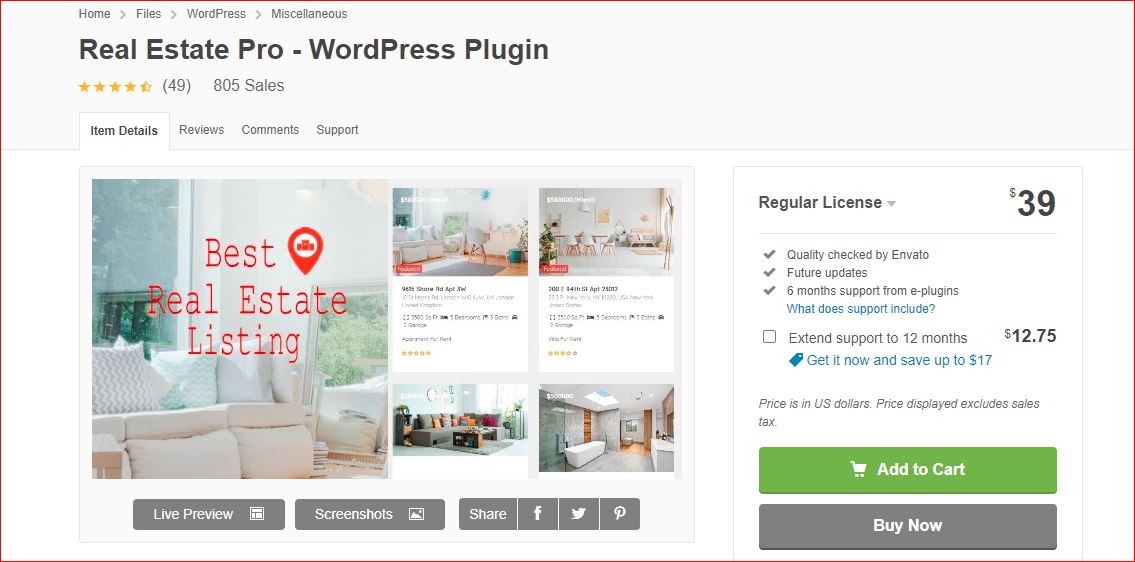 The Real estate Pro is a wordpress plugin that has been created or designed by CodeCanyon.This plugin has been created on 14 October 2015 and the organization will provide regular updates so that users will keep in touch with the latest technology in the last update that has been released by the organization on 6th September 2020. Guttenberg optimizes and high resolution. It also supports many compatible browsers internet explorer, Firefox, Safari, opera mini, Edge. It includes only one single file that is PHP and this plugin can be installed in the latest version of the wordpress that is WordPress 5.5 x. Now let's discuss some features of the real estate Pro plugin this plugin is completely responsive and Ajax load with Ajax filter faceted search. The musical also made the front end dashboard on this plugin. And contain many features such as listing price table email-templates, PayPal stripe commerce payment options, and many more things. This plugin is completely SEO friendly. The plugin is available in both versions such as the free version and pro version. This plugin is available in 13 languages, so it contains 13 language files inside this plugin. This plugin also has its own Revolution slider search with a shortcode. In the free version, users will not get complete features of this plugin. If the user needs to use a complete feature of this plugin, then the user needs to spend a certain amount of money to buy is an active legal license. After that, only the user can able to use it's all features.
Bookly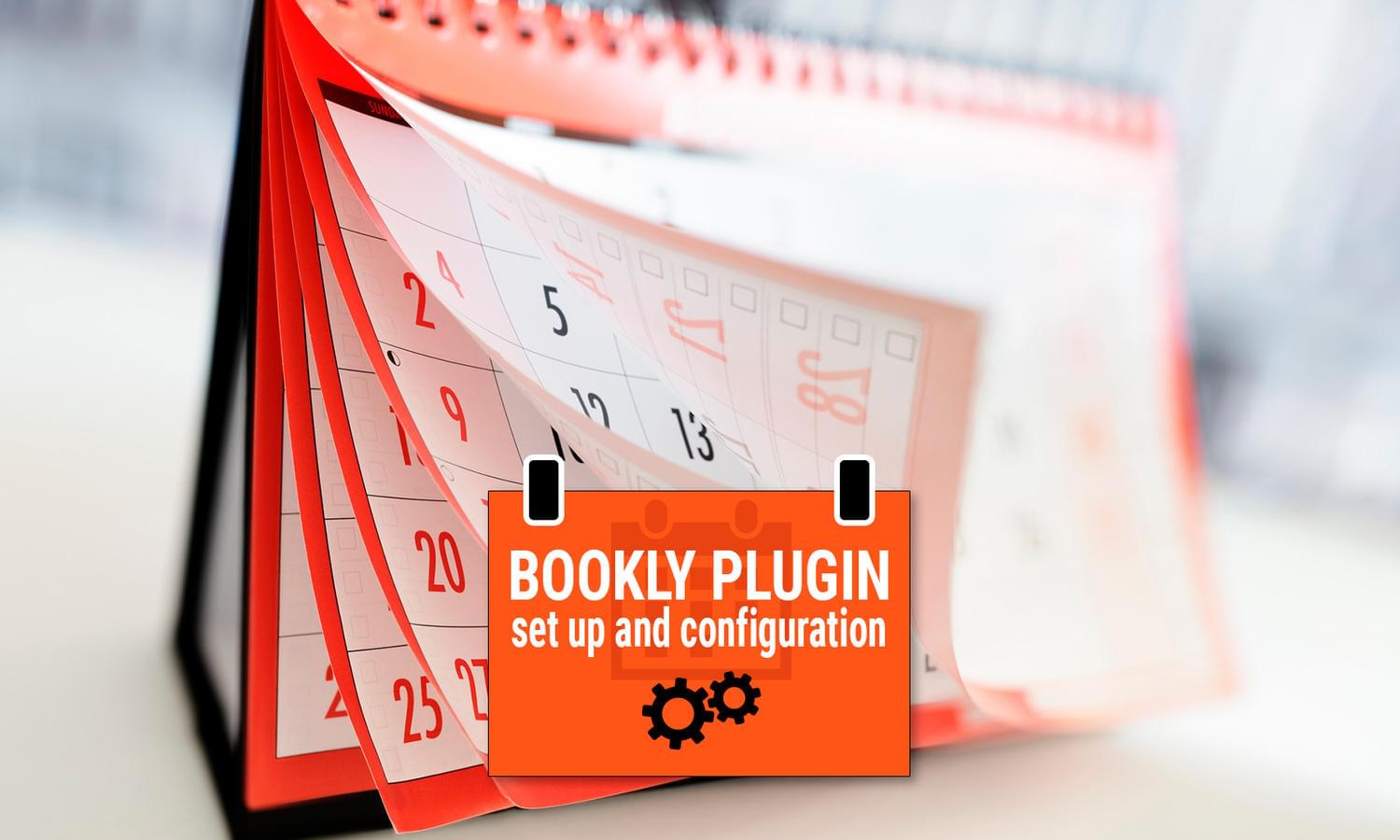 A Bookly wordpress plugin that has been created in a design by CodeCanyon. Organisation creative design login in on 12 April 2014. The organization will provide regular updates for this plan so that the user will keep in touch with the latest technology the last update has been released by CodeCanyon on 27 August 2020. It is compatible with all browsers such as internet explorer, Firefox, Safari, opera mini, Chrome edge. It is also compatible with woocommerce 4.3 x WMPL. This plugin also supports Guttenberg and high resolution. Now discuss some features of this plugin. This plugin is fully customizable for booking and it can be used in any device. Users not required a single line code to write user only use drag and drop option to create and build. User conceptual unlimited number of services in form of category, groups, or individual. Which plugin is also compatible with ho commerce and has it on analytic with booking statics. The organisation will provide 24/7 support only for 6 months. The dashboard is user friendly and easy to set up. User can easily manage their back and because it is user friendly. It provides the message and email notifications on that user, including both, are aware of it. This plugin has 10 languages embedded in it. This plugin is also available in pro and free version. In the free version, the user will not go to use the complete feature of this plugin. If any user wants to increase incomplete features than usual need to pay a certain amount of money can buy into a premium plan. After that, the organization will provide a legal activation key so that users can use its complete feature in a legal way.
Which Real Estate Plugin Do You Like?
Need help in Plugin Selection or Plugin Issue? We are available 24/7 by Phone or Chat.