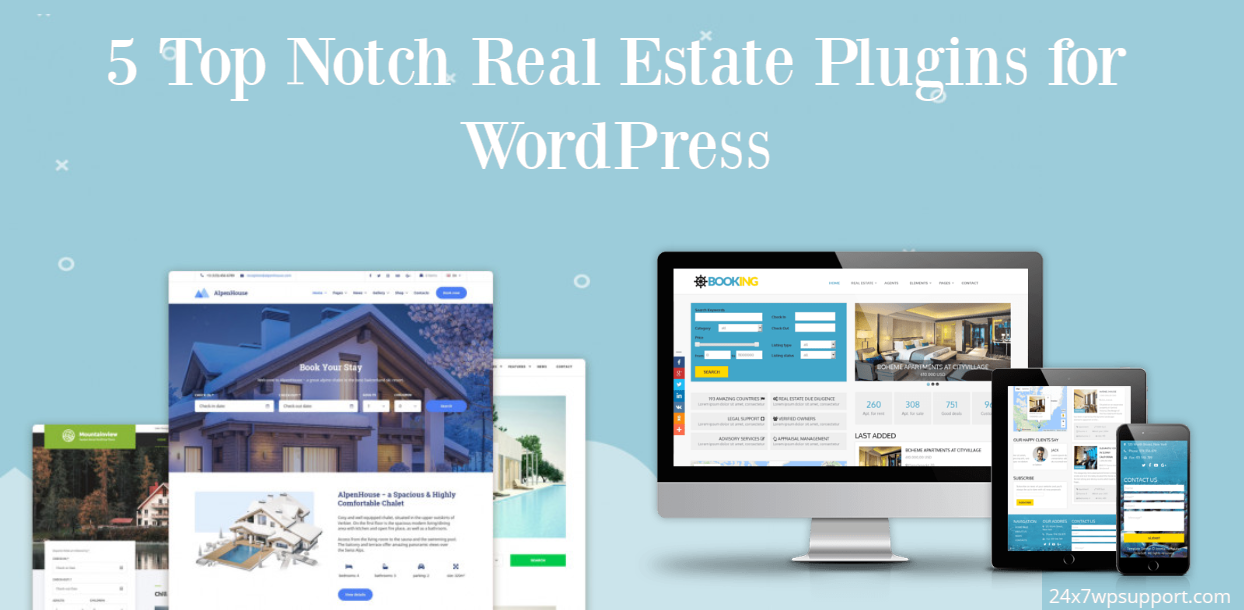 5 Top Notch Real Estate Plugins for WordPress Of 2022
Last updated on August 18th, 2022 at 05:11 am
WordPress, the prominent platform has got answers for every business domain. With the magnificent themes, plugins, and functionality one can develop their business website within minutes.
Realtors must create a real estate site for a successful business. The website must be visually cool and powerful. It must be highly functional and user-friendly.
Since there are many WordPress real estate plugins. It would be quite challenging to pick the best one. Many would be in a dilemma about whether it is worth the money.
Honestly, it is!! But you must choose wisely.
Real estate plugins
Real estate plugins can easily upgrade the real estate business. With these plugins, you can display the properties in the most beautiful and impressive ways. Moreover, you get to experiment with advanced search options and many other such functions.
Getting help from a good WordPress support team is a wise move. They are proficient experts with immense experience working for different verticals of business. They can help you construct a business website with good features and functionalities without wasting much time.
Why do you need it?
Firstly, you must go for an efficient CMS like WordPress. WordPress is a massive platform to display your business opportunities. It is a No #1 Choice of business owners nowadays.
Even though it has excellent functionalities, they are not enough to run a successful real estate business website. You need to add additional features and custom functionalities.
Install the WordPress plugins
You will get some WordPress real estate plugins for free. While you need to make payments annually or monthly for some.
Please understand each plugin is built with a specific purpose. Some of them are designed to boost WordPress SEO while some are to fight spam.
How to create a WordPress real estate website?
Planning to build a WordPress real estate site for the first site? Here are some things that you must give thought to:-
Hire a good team
Find a domain name
Choose a website hosting wisely
Choose a WordPress plugin and theme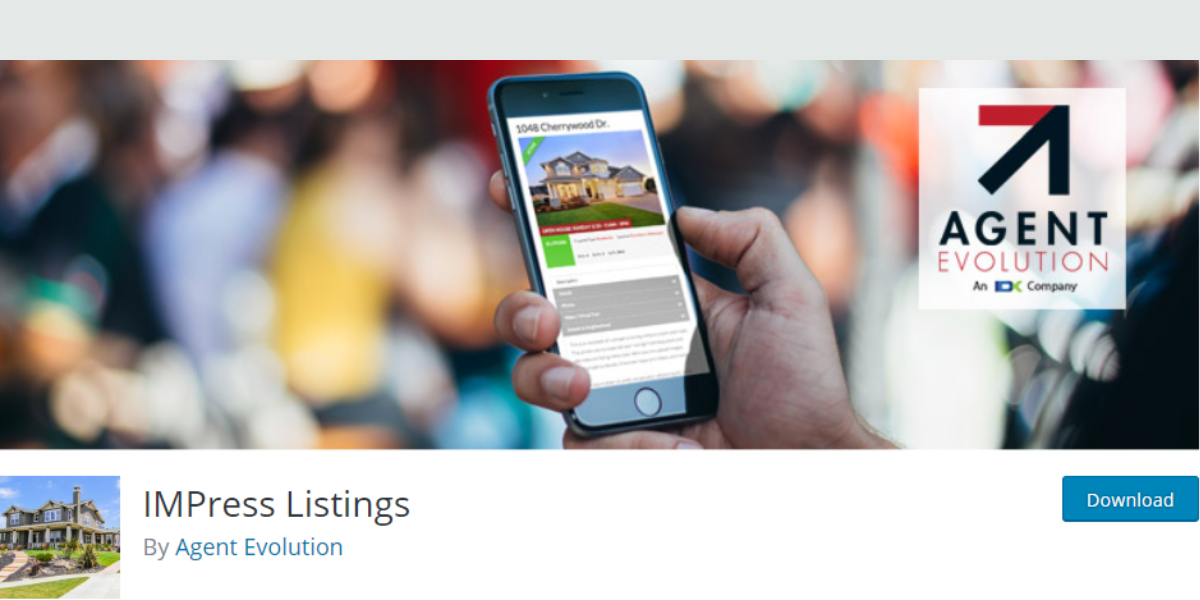 Impress listing is an open-source free real estate plugin for WordPress. Essentially, the plugin makes its all easy for you to set up an effective listing management system for your real estate properties.
Designed and managed by Agent evolution, the plugin arrives with multiple pre-made templates that you can easily use to integrate the functionality right into your WordPress site.
The plugin also allows you to add videos and images alongside the properties you post. These visuals help to increase the amount of traffic you direct to your site, in addition to helping you climb up the search engine ranks. Not forgetting, you have the option to customize your property listings by making them more appealing, as well as incorporating more details to them by including contact information, name of property owner, and Google maps among others.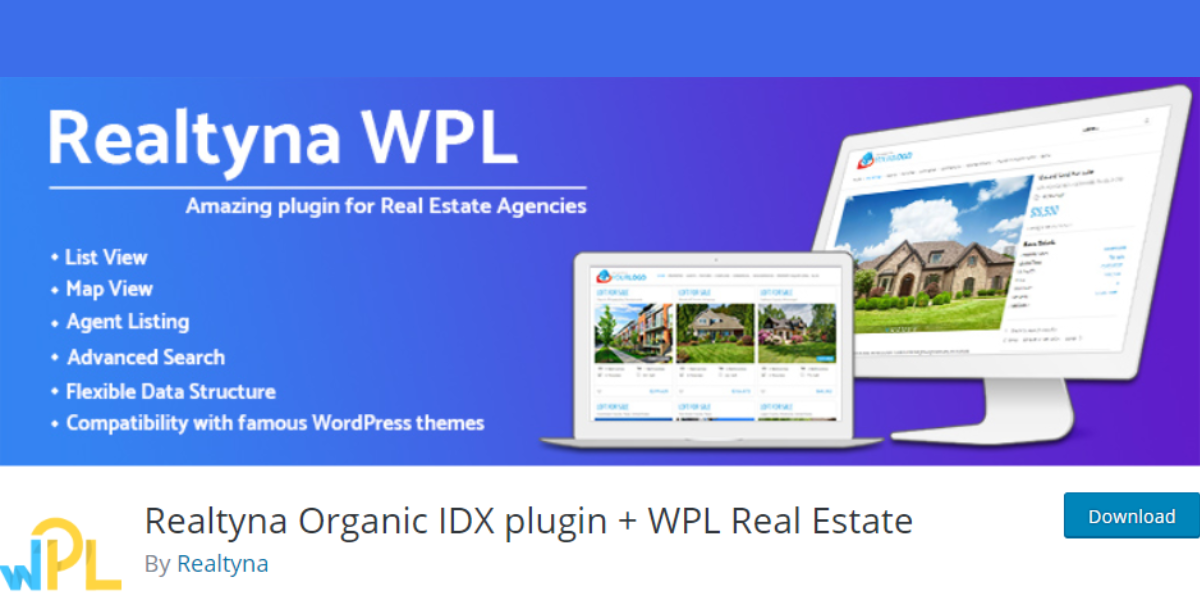 WP-Real Estate is an all-rounded WordPress plugin for stretching out the functionality of your WordPress website. Speaking of which, there's a whole lot you can achieve with a simple installation of this plugin.
First, the plugin allows you to add a customizable property listing to your site. It also arrives with a translation feature that you could use to translate your website into multiple languages, especially if you're operating in a city with all kinds of people,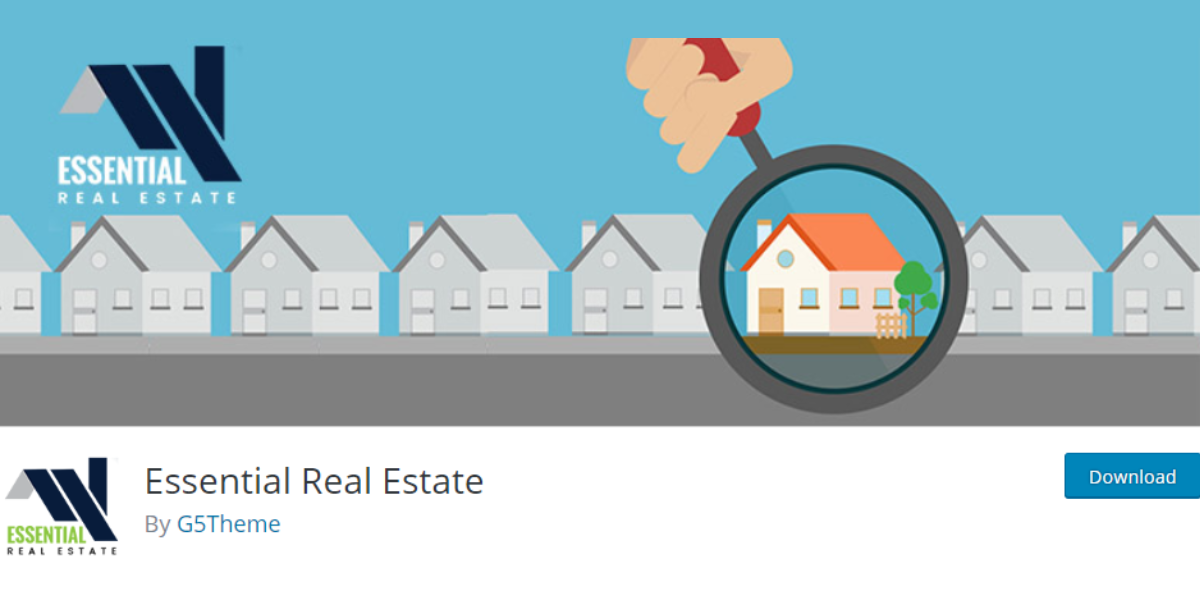 Essential Real Estate falls among the few plugins that make it possible for both you and your users to make front end property submissions. Arriving with both the front end and backend support, the plugins also features a powerful dashboard that you'll be using to manage the listings you have on your site among other things.
Even better, the plugin makes it super simple for you to both set up and customize your real estate website after integrating it with all the features you'll be needing. You also have the option to integrate it with any payment gateway, considering it's been designed to support all payment options.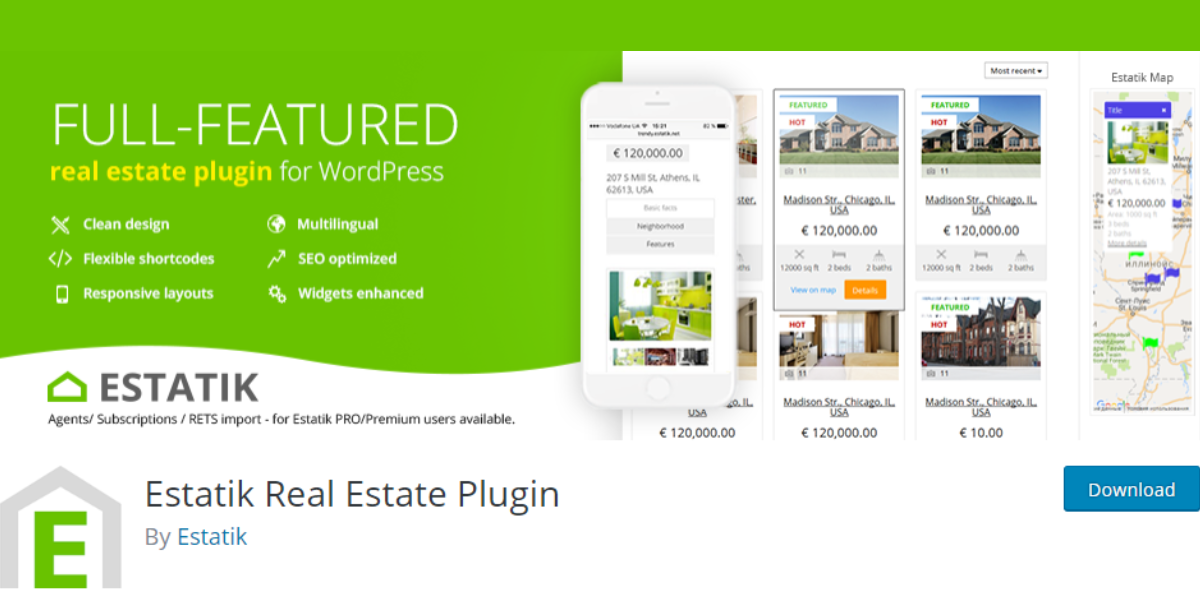 Estatik is another free property listing plugin for WordPress that makes it a snap for you to fully manage a functional real estate system after integrating it with your site.
The plugins arrives with loads of feature that you'll be using to extend the functionalities of your WordPress site. Examples include Google maps, listing your properties with images and videos, and social media icons for an easy sharing of your listings.
The plugin also boasts an advanced filter that allows your followers to search for your properties using dates, price, what's popular, as well as location. You also have the option to customize the plugin in any way you see fit.
Whatever realty feature or functionality you wish to add to your WordPress site, you can be sure WP-Property has it. Sporting one of the simplest interface to use among the options provided, the plugin makes it extra simple to add detailed information to the listings you make. For instance you have the option of specifying the number of rooms, bathrooms, features, and other things the property has.
The listings also allow you to showcase your properties in the most appealing way possible. It also stacks a number of free themes that you could use to turn around the overall look of your real estate website in a matter of minutes.
In quick highlights, the plugin features Google maps support, featured listings, and SEO-friendly URLs among other things, each of which contributes to the beauty of having one of the most advanced real estate platforms for your business.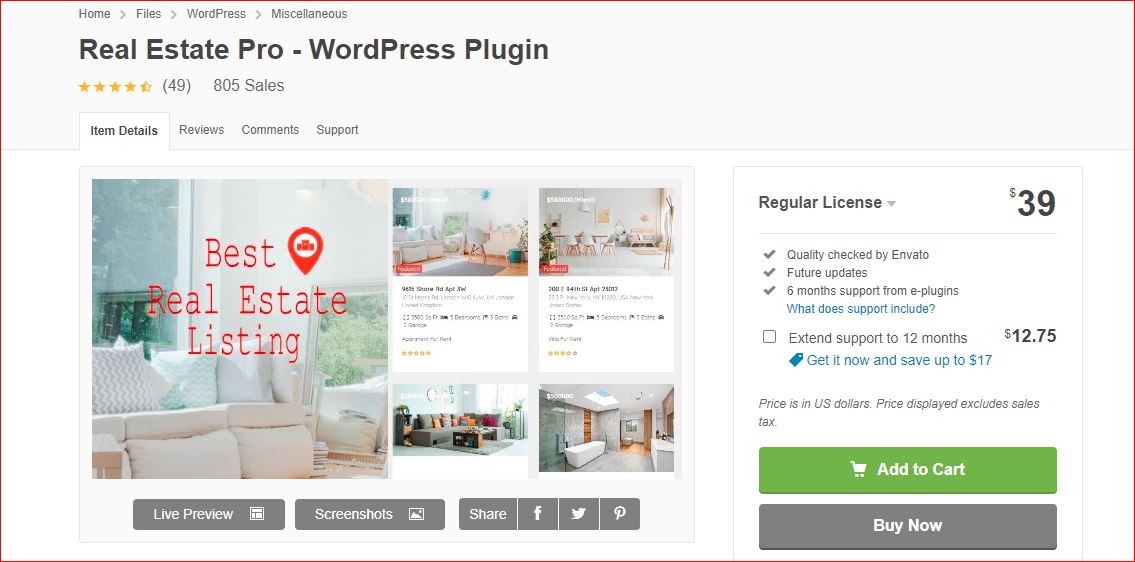 The Real estate Pro is a wordpress plugin that has been created or designed by CodeCanyon.This plugin has been created on 14 October 2015 and the organization will provide regular updates so that users will keep in touch with the latest technology in the last update that has been released by the organization on 6th September 2020. Guttenberg optimizes and high resolution.
It also supports many compatible browsers internet explorer, Firefox, Safari, opera mini, and Edge. It includes only one single file that is PHP and this plugin can be installed in the latest version of the WordPress which is WordPress 5.5 x. Now let's discuss some features of the real estate Pro plugin this plugin is completely responsive and Ajax load with Ajax filter faceted search. The musical also made the front-end dashboard on this plugin. And contain many features such as listing price table email templates, PayPal stripe commerce payment options, and many more things.
This plugin is completely SEO friendly. The plugin is available in both versions such as the free version and the pro version. This plugin is available in 13 languages, so it contains 13 language files inside this plugin.
This plugin also has its own Revolution slider search with a shortcode. In the free version, users will not get the complete features of this plugin. If the user needs to use a complete feature of this plugin, then the user needs to spend a certain amount of money to buy an active legal license. After that, only the user can able to use its all features.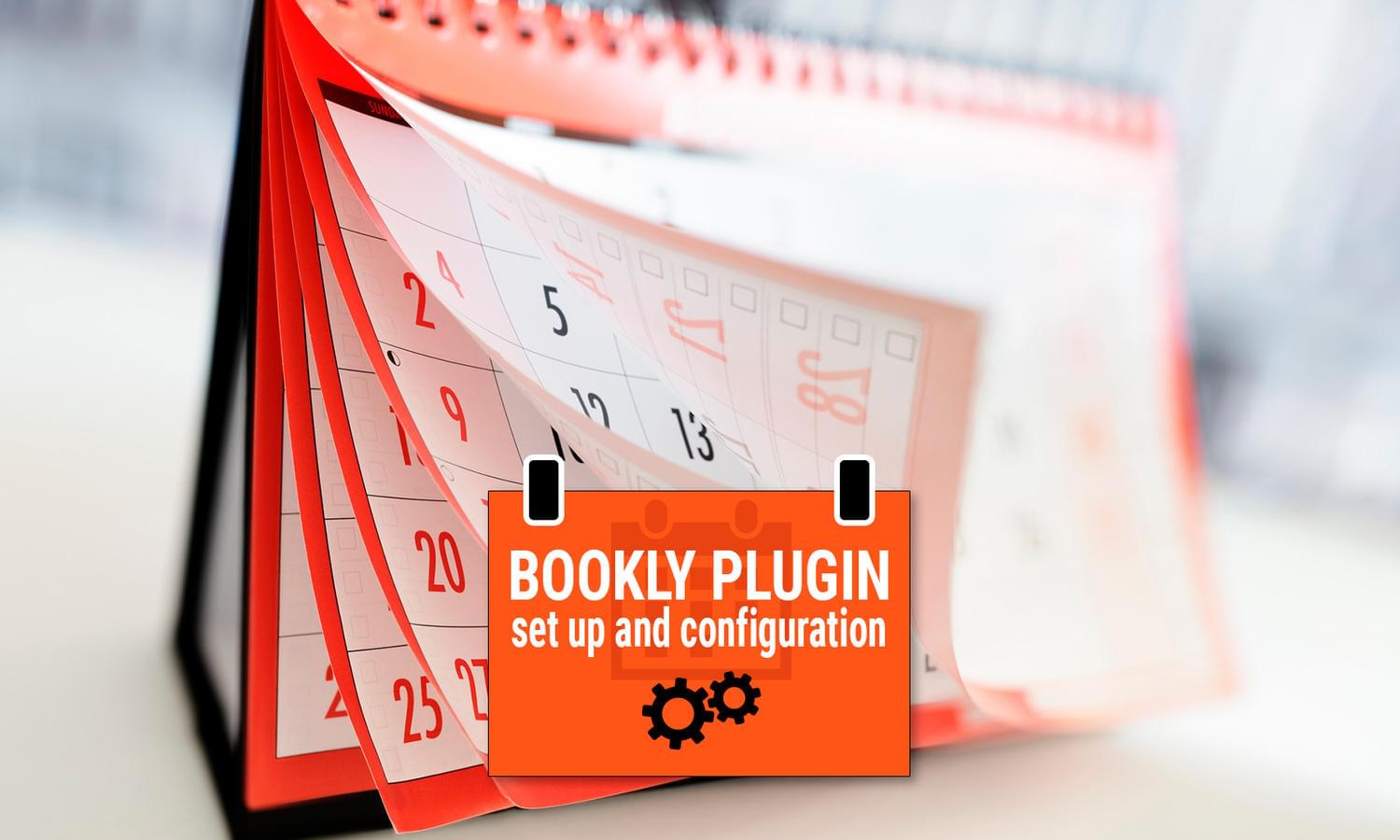 A Bookly wordpress plugin that has been created in a design by CodeCanyon. Organisation creative design login in on 12 April 2014. The organization will provide regular updates for this plan so that the user will keep in touch with the latest technology the last update has been released by CodeCanyon on 27 August 2020. It is compatible with all browsers such as internet explorer, Firefox, Safari, opera mini, and Chrome edge. It is also compatible with woocommerce 4.3 x WMPL. This plugin also supports Guttenberg and high resolution.
Now discuss some features of this plugin. This plugin is fully customizable for booking and it can be used on any device. Users do not require a single line of code to write users only use the drag and drop option to create and build. Users conceptualize an unlimited number of services in form of categories, groups, or individuals. Which plugin is also compatible with ho commerce and has it on analytic with booking statics.
The organization will provide 24/7 support only for 6 months. The dashboard is user-friendly and easy to set up. User can easily manage their back because it is user-friendly. It provides the message and email notifications on that users, including both, are aware of it. This plugin has 10 languages embedded in it. This plugin is also available in pro and free versions.
In the free version, the user will not go to use the complete feature of this plugin. If any user wants to increase incomplete features then usually needs to pay a certain amount of money can buy into a premium plan. After that, the organization will provide a legal activation key so that users can use its complete feature in a legal way.

This WordPress real estate plugin is specifically designed to create and handle real estate sites. You can use it as a livestock checker, property listing manager, or management tool.
WP-Property allows customization filter. It provides quick search criteria specified. You can adjust these attributes for listing the items. Hence, an ideal solution to create a website for property deals, hotel reservations, etc.
You do not have to pay anything in order to use this plugin. WP-Property offers free add-ons like Walk Score, Importer, and Power Tools.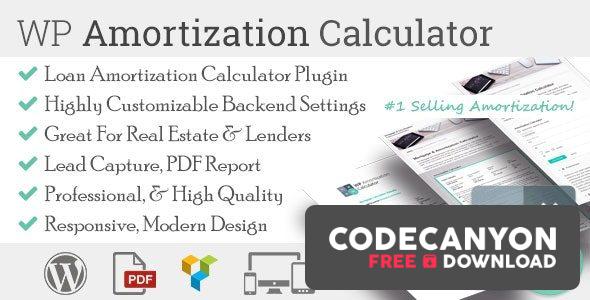 WP Amortization Calculator is a superlative WordPress real estate plugin. It will assist you to develop amortized loan or mortgage calculator. With your own CSS, you can override the theme that is the default.
It is easy to drag and drop the elements of the visual composer into the plugin. It will be automatically processed.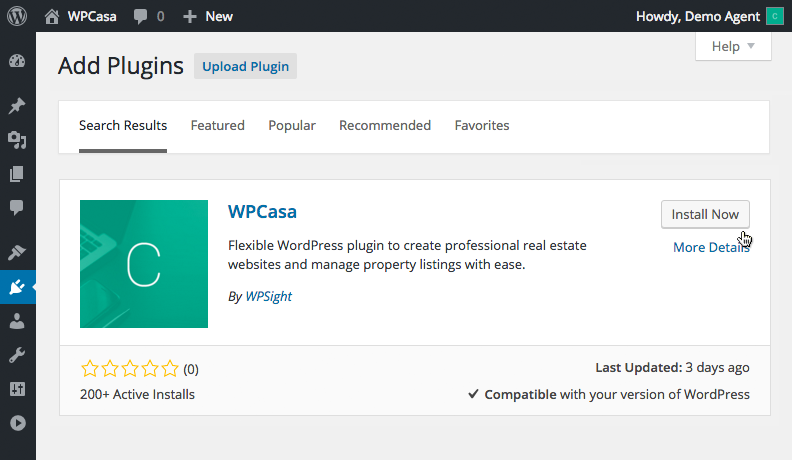 A WordPress real estate plugin with the right perspectives. WP-Casa can assist you to develop a fully functional and beautiful website without causing you any trouble.
It provides a custom engine without costing you anything. In order to use the advanced features of this plugin, you need to purchase the premium package.
The free theme updates are included in the premium package. The best thing is you get premium support for an entire year.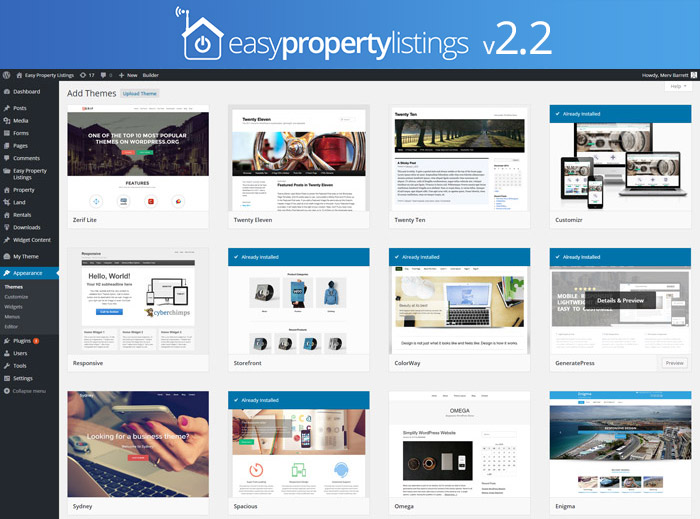 Easy Property Listing is the best solution for those who believe in a speedy real estate business. This theme is mobile-friendly. The property listing works well on all the devices. It supports the system of multilingual.
You can display your listing in the grid format. Hence, your website will be more responsive.
It has pre-configured and extensible code. These codes will help an amateur with function customization. He/ She does not have to bother to modify codes, CSS, and much more.
You need to pay between $20- $100 for premium add-ons.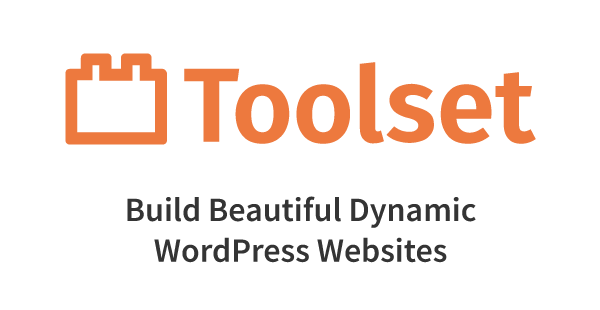 This all-in-one WordPress real estate plugin offers you complete features. Hence, you can build your website with ease.
Using Toolset Real Estate, you can build taxonomies, custom post types, etc. All the details regarding the available properties can be readily seen by buyers, renters, or investors.
In addition, you can showcase the result in a grid or list form. To engage the maximum audience, you can even use maps. You get filterable search results for sliders. You can offer a better user experience using this WordPress real estate plugin.
You get the option to highlight the new properties in the featured listings. It comes with a frontend form that is intuitive. Hence, can display the details of the property easily.
With Toolset Real estate WooCommerce integration, you can turn your site into a paid directory.
Which Real Estate Plugin Do You Like?
Need help in Plugin Selection or Plugin Issue? We are available 24/7 by Phone or Chat.