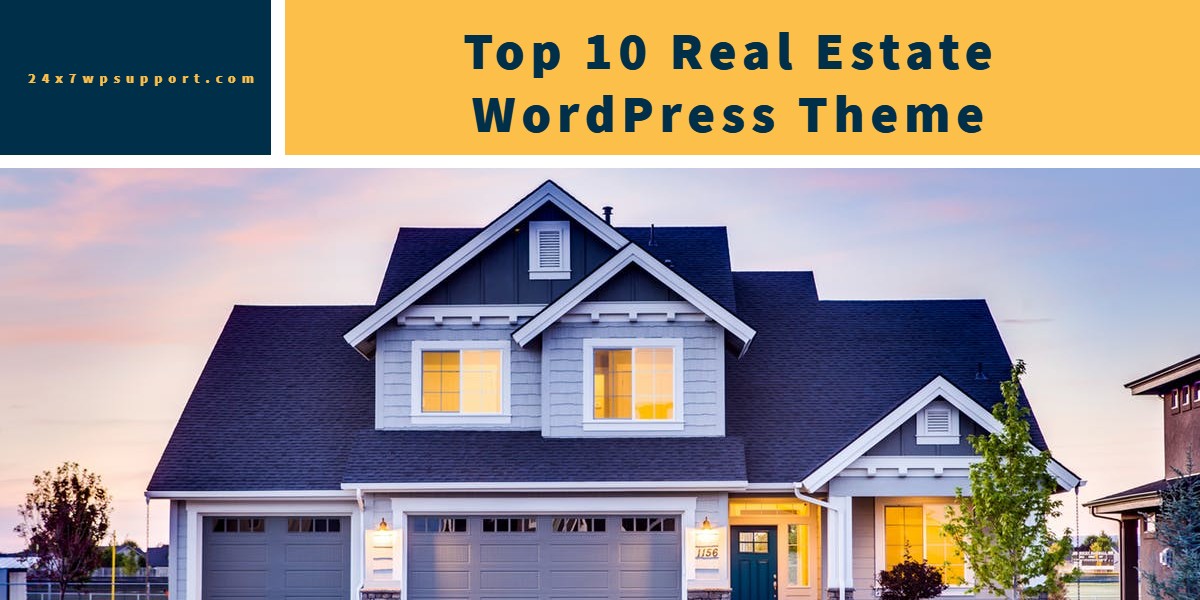 Top 10 Real Estate WordPress Theme
Last updated on September 13th, 2023 at 04:21 am
Real estate is a business structure that is highly profitable when done right. A great real estate website is one way to draw in currency and potential clients. Real estate is a billion-dollar industry world-wide. It is only fitting that your website looks like a million bucks as well. This means that you need to ensure you have a great theme to start you off. This is a list of ten amazing themes that you can consider for your real estate website.
This is a great theme that is clean and well-built to not only be fully responsive but also to look great across multiple devices. This theme comes with visual composer builder making customization of your real estate blog a breeze. You get to choose from two header layouts that both look great. You will also have full time RTL support for any issues you encounter while customizing your theme for your website. This theme as well comes with a dynamic search form as well and your clients can submit and edit property on your website.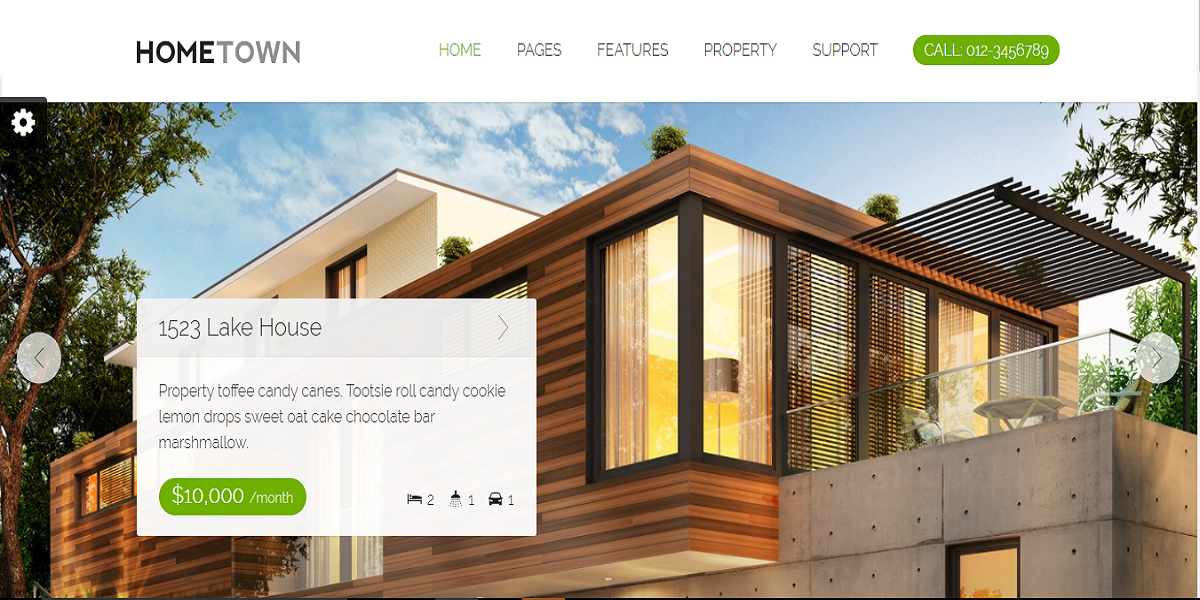 This is yet another great theme that you can use for your CMS. This theme is simple in design and very easy to customize. A simple website design is great because it is easy for one to scheme through your listings comfortably. A clutter free website is one that uses the white space effectively to reach out to the users. This theme has a listing plugin that allows easier updating of new listings. It is also widget ready with a large variety of widgets that you can use to improve your website.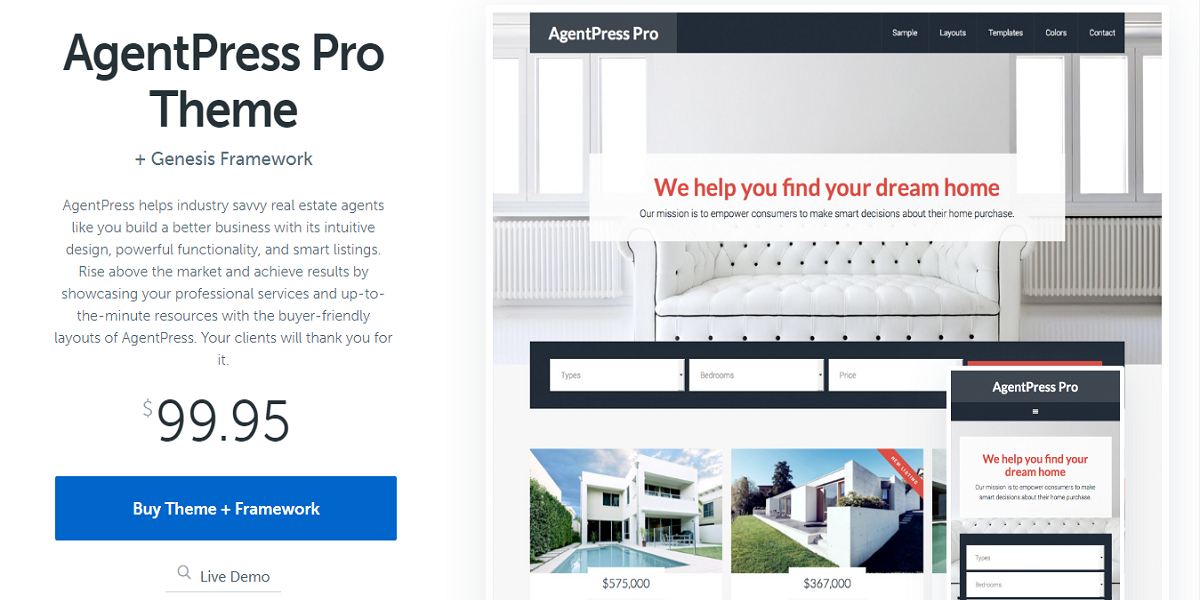 This theme is also another great contender that you can use for your blog or website. It is made SEO ready to help with the rankings of your website. This theme is also fully responsive and uses simple design to keep your clients hoked to your site. The customization is also very simple and you can change a variety of aspects to meet the specific needs of your brand and clientele.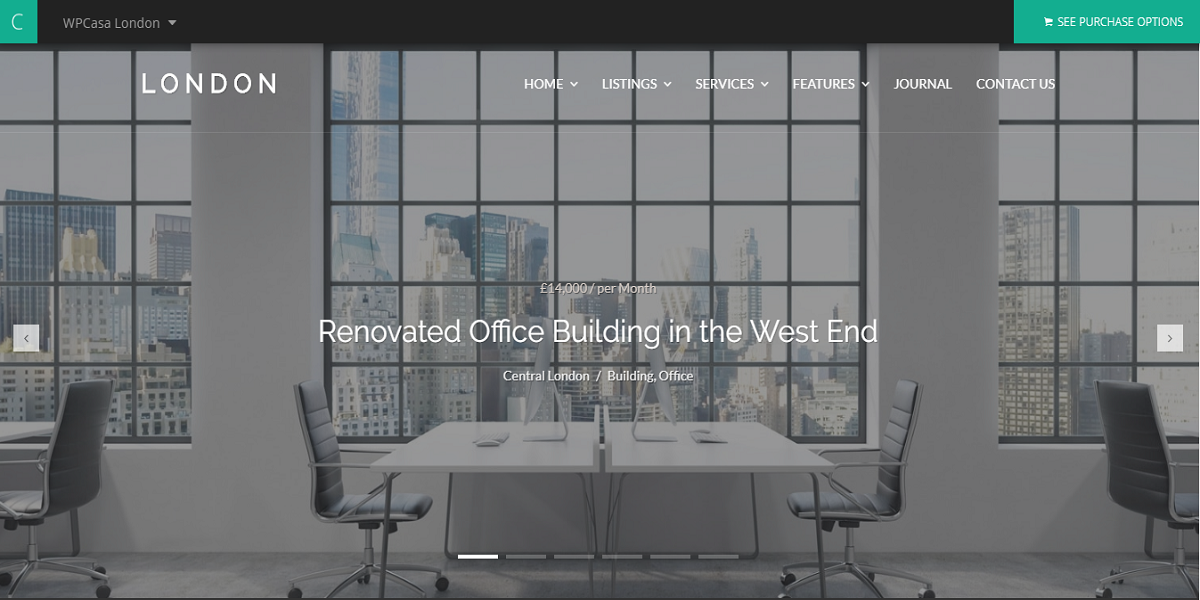 This theme is similar in a lot of ways as the one above. The factor that sets these two apart are the minor but clear differences in the way that these two designs are portrayed on a live website. This theme has a lovely design that is aesthetically pleasing and is also SEO ready with a lot of great custom plugins already installed.
Oikia is a unique theme that allows easy drag and drop customization. This makes the entire customization process very quick and easy for both tech survey and also non-tech savvy individuals. You will also get a dynamic filtering system that makes looking for specific listings easy to manoeuvre. There is also a variety of colors to pick from when making the website your own and this creative freedom makes this theme a great option for any company.
DreamVilla is great for those not willing to compromise on browser compatibility. This theme works great on all search engines and is well optimized to look great on multiple devices. It is also WPML ready meaning your website will be duly translated into multiple languages to reach a wider audience. Besides being responsive this theme comes with a visual composer that makes the process of customization more efficient.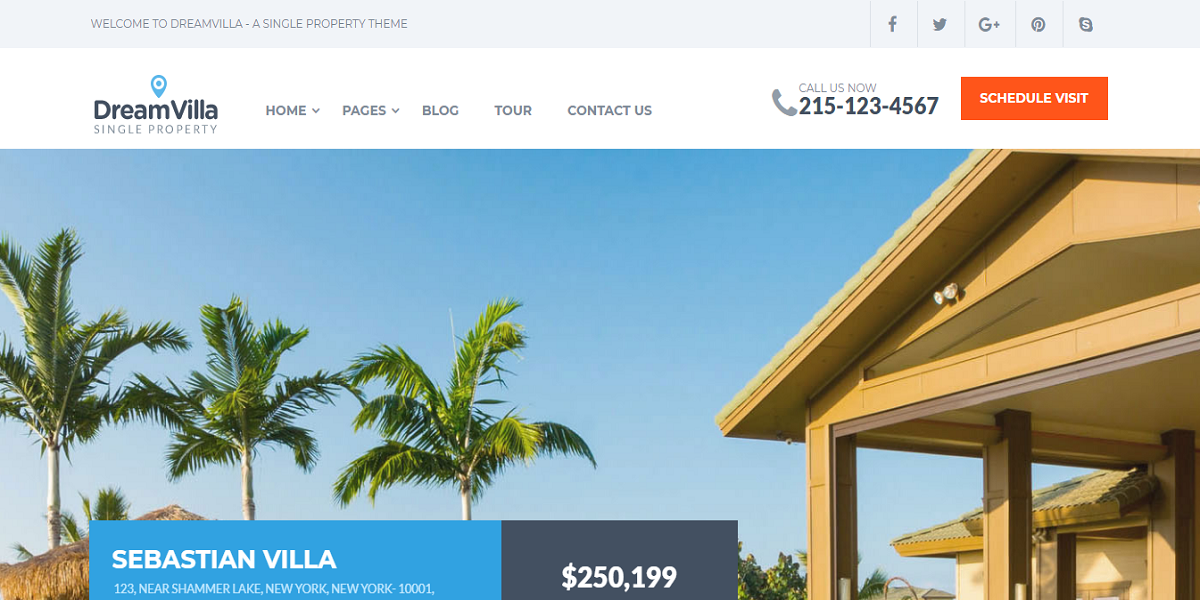 If you need to focus on great home photography, this theme is going to be perfect for you. It has a lovely design that is great for displaying pictures as well as a purpose oriented design that ensures your website is SEO ready. This theme is easy to make your own and offers various templates that you can choose from to truly make your website unique. This being a feature rich website allow the users a great experience both in customization and overall navigation of the end user.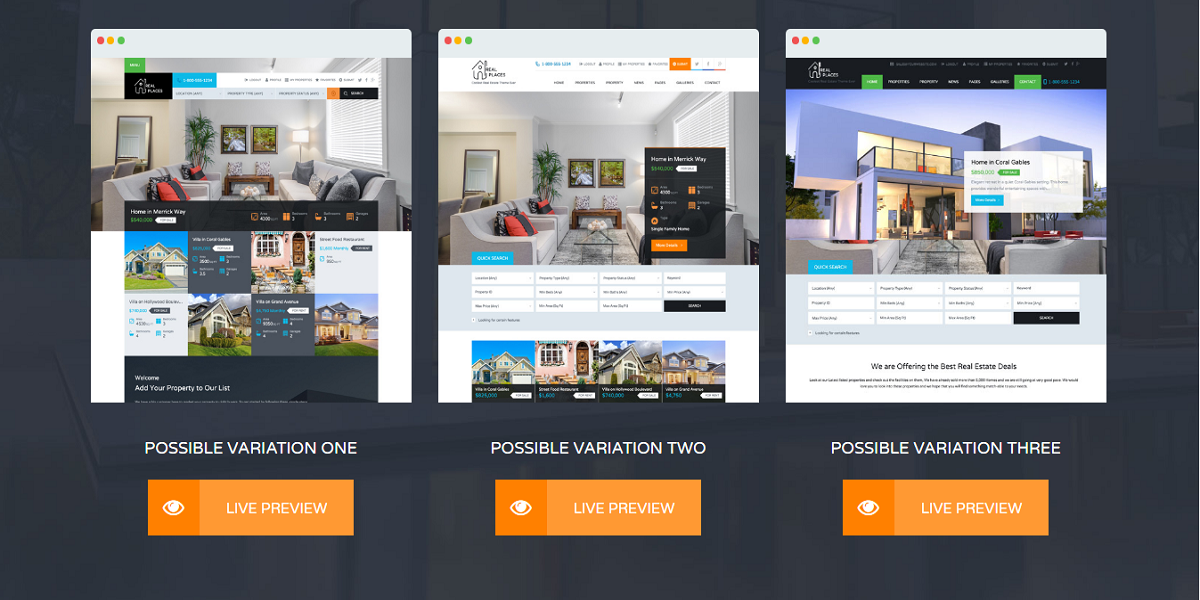 Yet another great contender, realty space is a beautifully designed website that will be easy to customize with the drag and drop customization tool. The one click install is very convenient and makes the process shorter as well as more efficient. This theme also comes with several plug ins also already installed and has a visual composer that ensures your website is delightful to look at.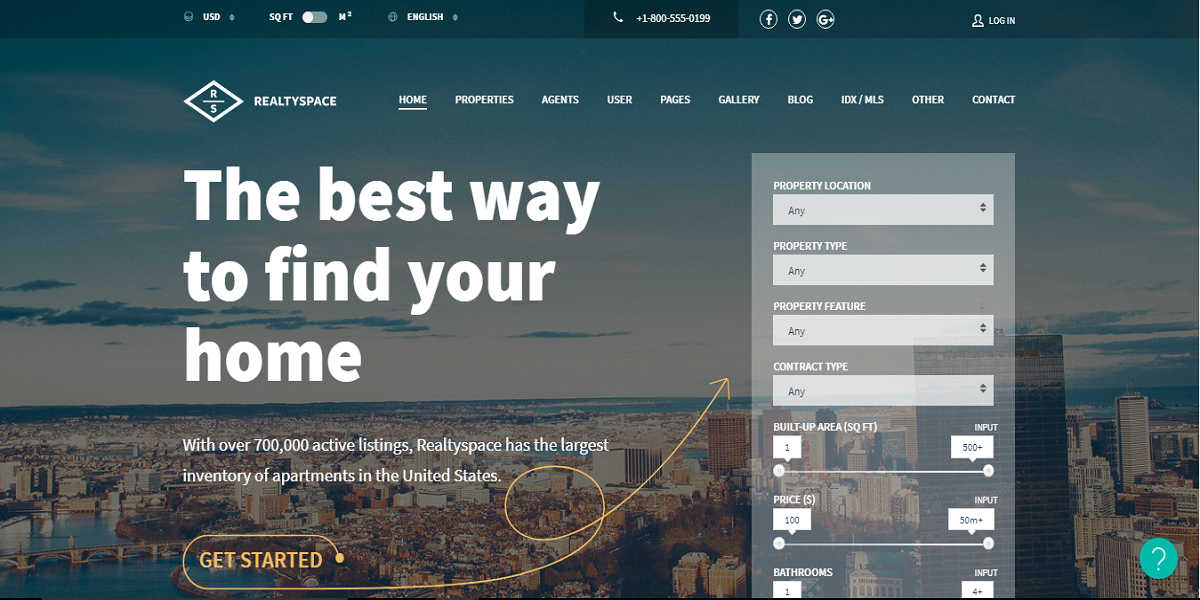 This theme will not only make your website look great, it also allows the user to easily customize the website to fit their brand. This is an assured theme to give you a great user experience and it is also WPML ready along with many other ready plugins to make your website better. It comes with an open street map that will allow your customers to look more closely into where the property listing of their choice is located. This is a definite great contender as it is also Gutenberg ready and is also widget ready with widgets such as Elementor already in place. Great user experience.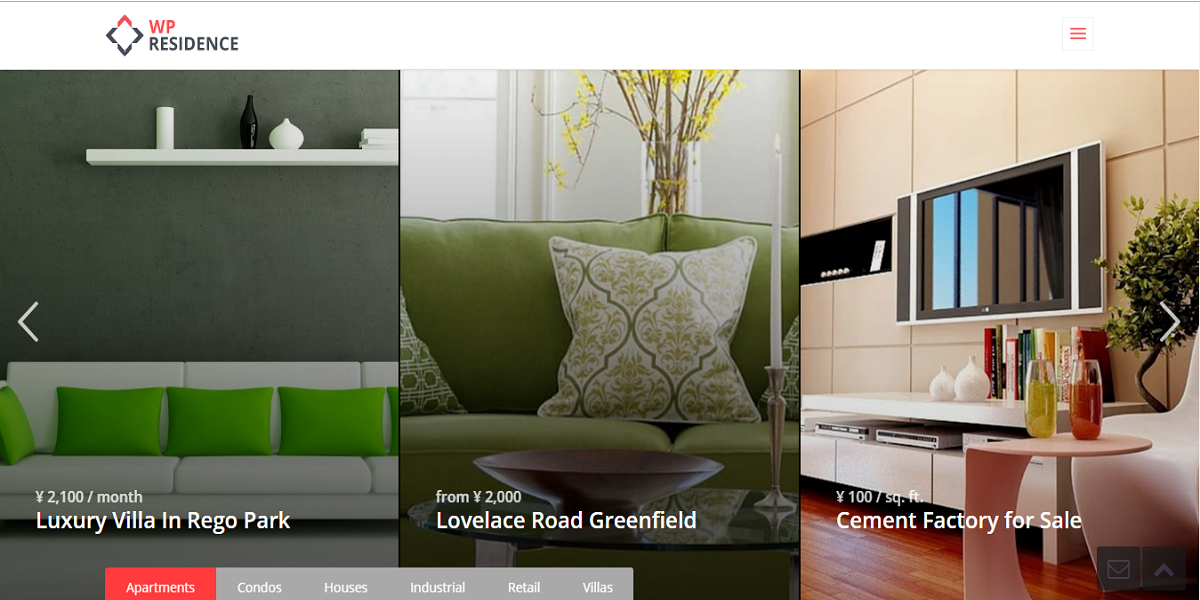 The last theme on our top ten list is houzez. It is definitely not the least in this list and will give the rest of these themes a run for their money. This theme also has a simple design that looks amazing an allows easy theme documentation. There is also customer support for all who decide to go with it and free updates forever for your theme. It is also worth mentioning that this is a very simple theme to customize and it is also well optimized.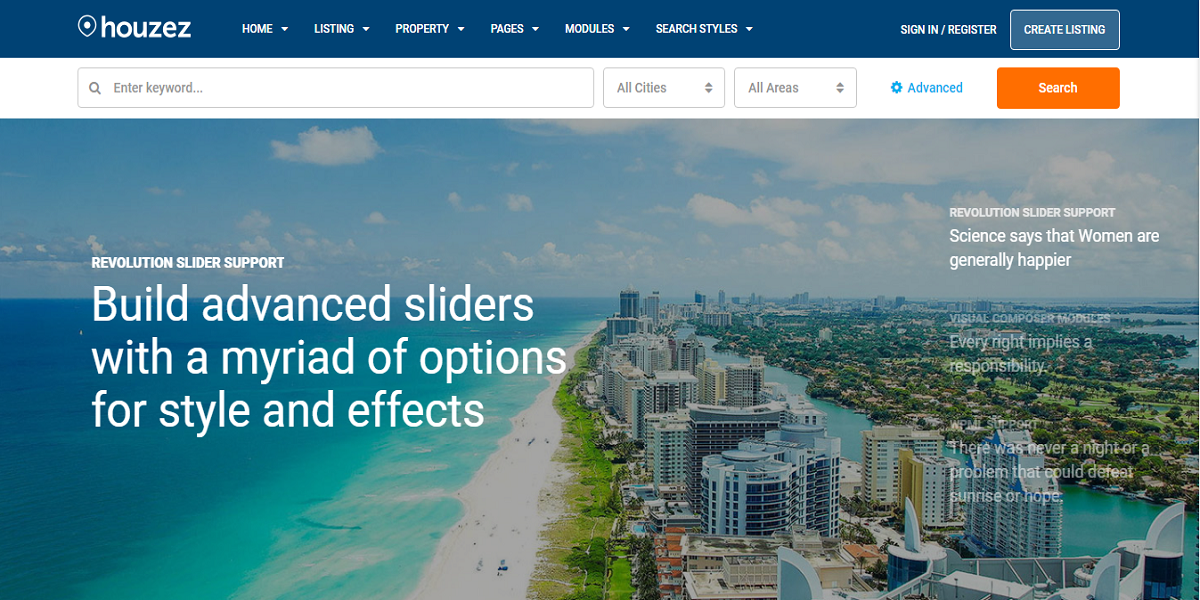 These are some amazing themes that are made specifically for a real estate website and this makes each one of them mutually exclusive. These are all great options to have a beautifully designed and professional looking website.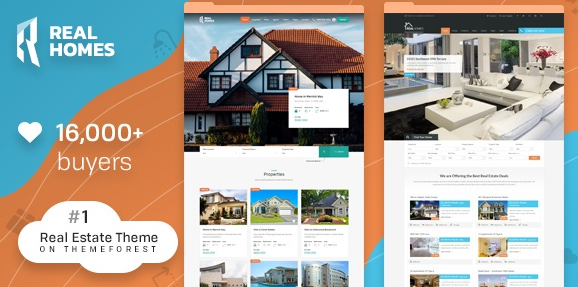 Real homes is a wordpress theme that has been designed or created by theme forest organization. The theme is designed on the niche of the real estate sector. The developer gives a lot of time to design this theme and also cover all basic requirements which come under the real estate sector.
The organization creates this theme on 14 August 2013 and the last update has been released by the organization on 23 December 2020. The real homes theme is updated regularly by the developers because the organization wants that they are all users to always get in touch with the latest technology. This theme supports Gutenberg optimization, high resolution with widget ready. It is also compatible with almost all browsers.
This theme completely supports by the eliminator. Eliminator includes advanced real estate search widget, 4 featured properties widget,s and many more. User can characterized location up to 4 level such as Country > State > City > Area. The search option of this is that much advance that this theme can search over the image.
If any user wants to compare property then the user can also use this feature. Custom Filters & Sorting in the format of list layout, grid layout, and half map layout. With the help of quick based property status gallery templates is used. It is easily customizable in price format and URL slug. iHomefinder Optima Express IDX Compatible with revolution slider included. To save user time users can also import a demo of the website with a single click.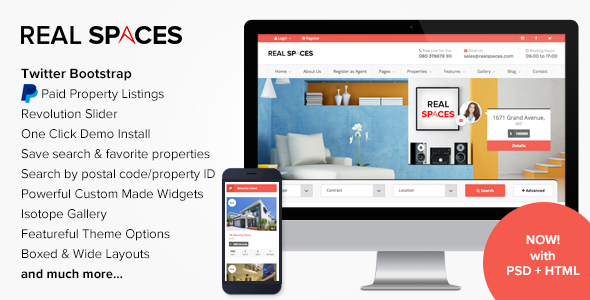 The real space is a wordpress theme that is created or design by the theme forest organization. This theme has been created on 19 July 2014 and the last update is released by the organization on 7 January 2021. It is the recent update on the new year in organizations want that they all use an always get in touch with the latest technology.
The main reason that the organization provides regular updates for all users. Support high resolution with widget ready but it has only one disadvantage that it does not support Gutenberg editor. All search browsers are compatible with this theme. Check out its all unique feature. Users can submit new property with the help of the Essential front end.
Agents can also manage by this such as the Agent profile management feature. It is completely customizable. Category wise property can be managed. The USer also creates multiple accounts by using multiple user accounts. It has its own highly advanced search result such as filter option present after searching any property, the user also saves there own search result, compare all recent search property, Add properties to favorite.
It is completely responsive for all screens. Completely SEO optimized. Google Fonts Support and also have its visit support forum. In terms of display, it has multiple grid layouts page layouts, and blog layouts. It has more than 4 columns on the home page. It is also compatible with WPML, Bootstrap 3.x.
There are a lot of files included in it such as Layered PSD, PHP Files, HTML Files, CSS Files, JS Files. The real Space theme is not available for the basic or free version. It is only available for the premium version. After taking the premium version user will get an activated legal license with full documentation.
Which Real Estate Theme Do You Like ?
Need help in Theme Selection or Theme Issue? We are available 24/7 by Phone or Chat.