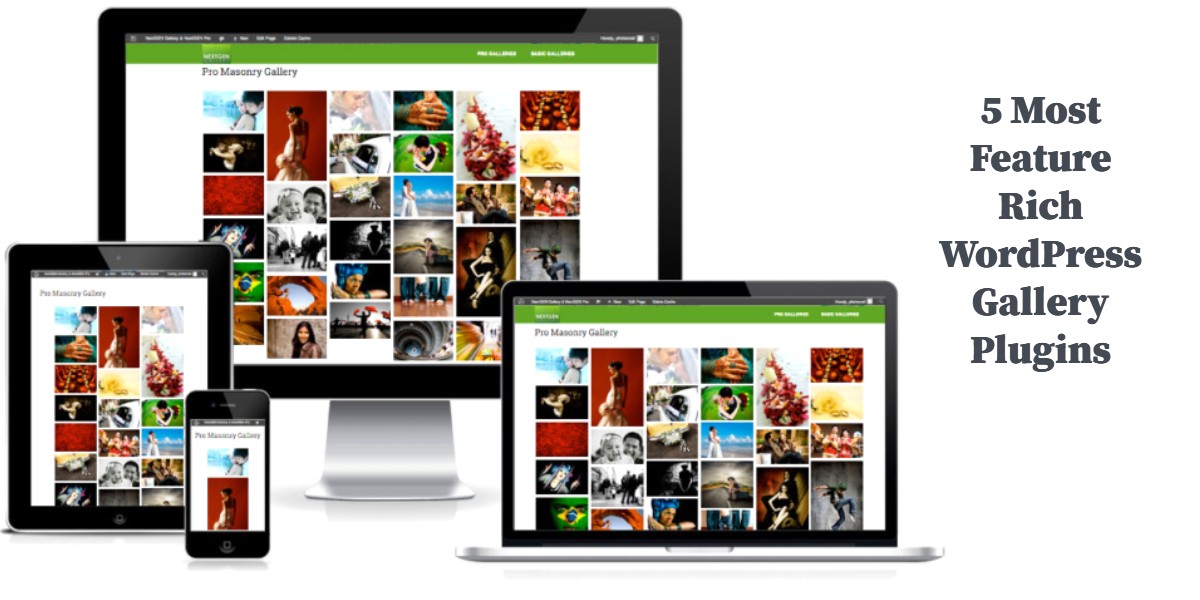 5 Most Feature-Rich WordPress Gallery Plugins
Last updated on June 22nd, 2022 at 04:58 am
Images breathe life to your website. They're what you use to grab your readers' attention and, at the same time, improve your site's aesthetics.
Images also help you to convey a strong brand message – the kind that gets your readers hooked in right away. The whole point is to draw their attention to your CTA and all the vital spots on your website, which can't possibly happen when your site's visitors find it depressingly dull and drab.
The good thing with running your website on a content management system such as WordPress is that you can never run short of tricks on how to make your site's content look even better.
With certain themes, there are inbuilt tools that allow you to easily add a striking photo gallery to your site. This makes it easy for you to showcase some of the beautiful images you have in a grid or masonry layout, with an option to add some hover effect.
While the feature may be lacking in a standard WordPress theme, there exist a number of plugins that you could use to add the much-needed gallery functionality to your WordPress site.
Whether you're looking for a simple plugin to help you add a slider or image gallery to your site, or set up a custom presentation with animations, videos, hover effects, and a series of other eye-catching features, you're surely going to find a plugin that snugly fits the bill in the collection below: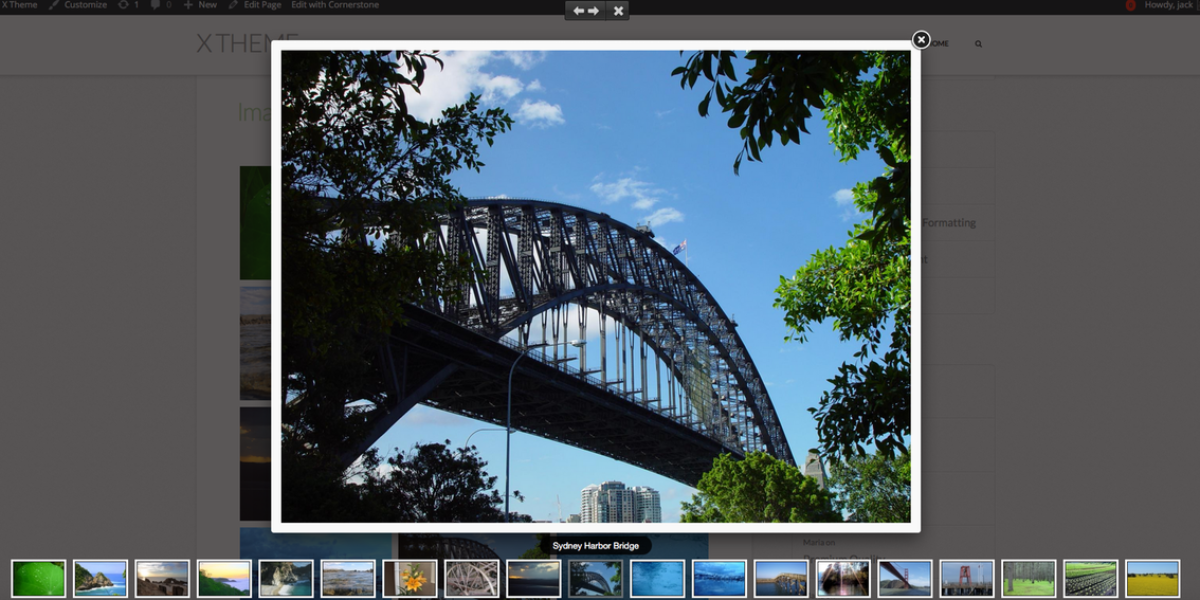 Envira Gallery is one of the easiest and most efficient gallery plugin you're likely to come across online – boasting an upward of 30K active installs and a rating of 4.5 out of the possible 5.
With the plugin, all it takes to set up a world-class photo gallery in the shortest time possible, is a simple installation of the plugin followed by a few tweaks here and there and you're good to go. Arriving with it is a smorgasbord of gallery-related features such as a tidy codebase, Ajax preloading, and a responsive gallery layout to mention a few.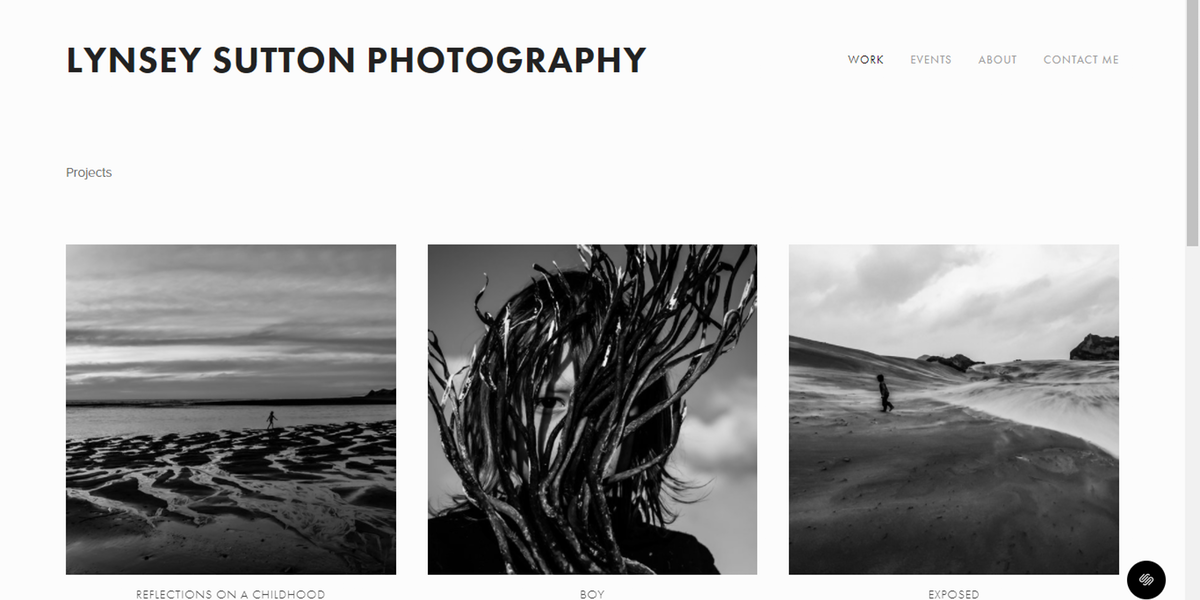 With PhotoSpace, there's no limit as to what you can do to your WordPress gallery. Rated 4.5 out of the possible 5, the plugin has a lot to add to the inbuilt capabilities of the standard WordPress gallery.
For starters, the plugins allows you to upload multiple images to your site, all at once, thus saving you both time and the trouble of uploading them one-by-one. Even better is the fact that you can upload you image by simply dragging and dropping them directly to your site, adding titles, descriptions, captions and anything else as you go.
It's also possible to modify the thumbnail size, number, shape and the dimension of the images you upload, as well as the width of your gallery columns. Other notable features the plugin arrives with include pagination, keyboard controls, and advanced gallery options to name a few.
Suffice it to say the PhotoSpace Gallery is one of the most attractive, feature-loaded gallery plugins for WordPress. It's also the fastest and simplest plugin to work with.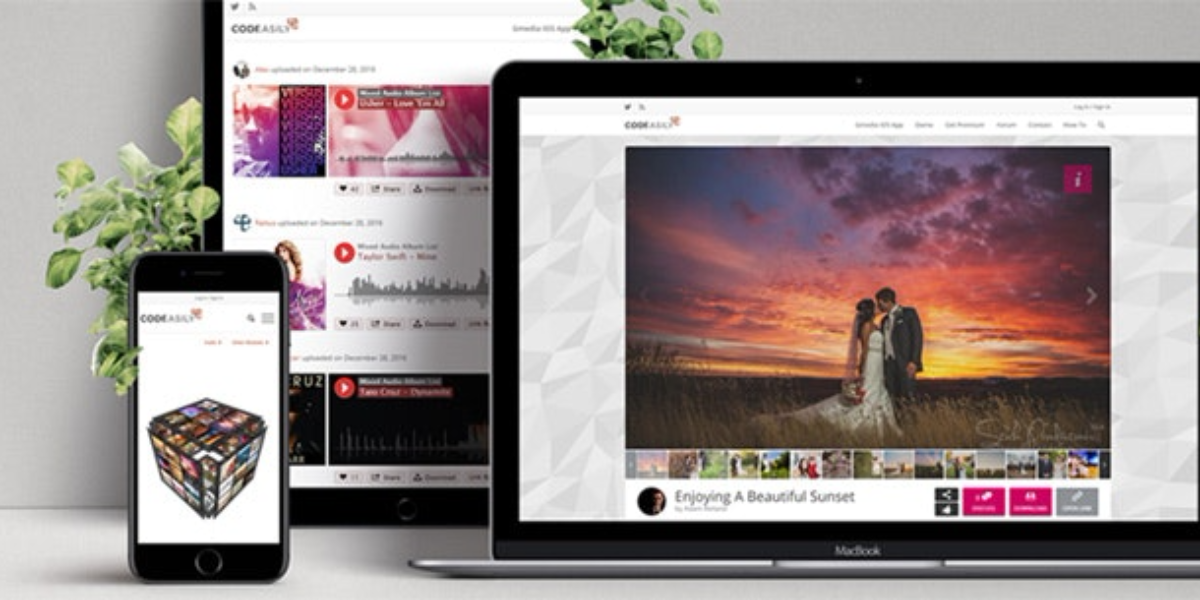 Developed by Rattus, Gmedia isn't just a WordPress gallery plugin, but a powerful library media that you could use to literally pull anything up.
Flaunting one of the richest and comprehensive interfaces, the plugin is designed to stretch out the default media library on WordPress. With it, you have total power over all of your media files. You can create a playlist for playing your music files or create an amazing gallery or slideshow for showcasing your photos in the most sophisticated way possible.
At core the plugin is designed to help you work with unlimited audio files, images, tags, and albums, with no limit as to what you can achieve with it.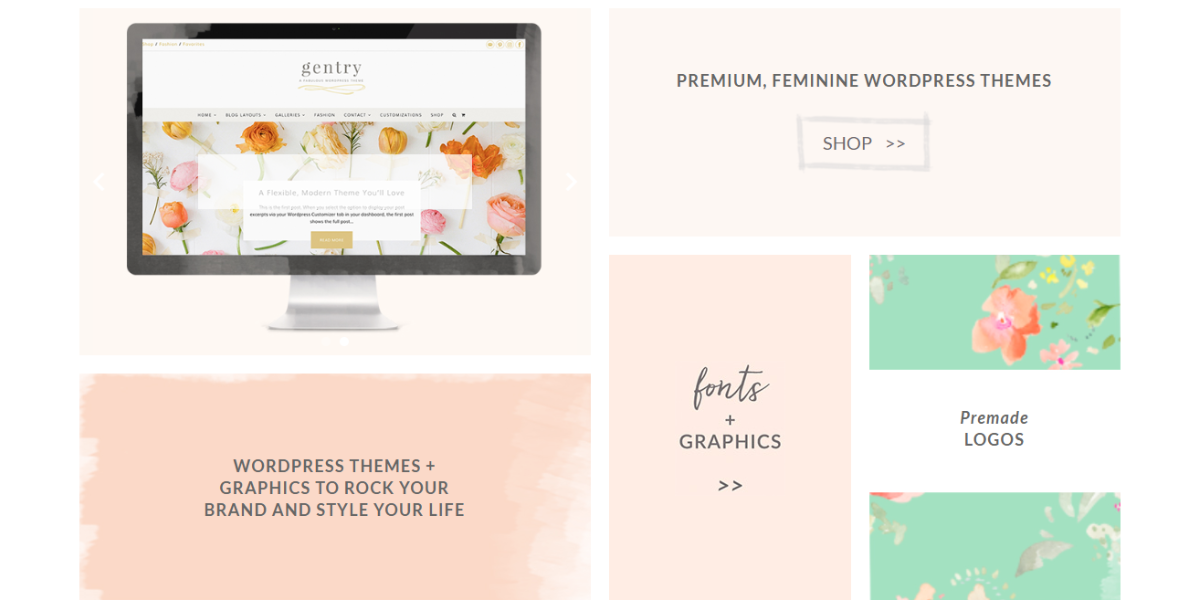 Wp Canvas is also designed to extend default functionalities of WordPress galleries. And even though it doesn't feature additional menu items, you're allowed to define the number of columns on your gallery and alter the size of your images to either small, medium, full or thumbnail size.
After you've installed the plugin on your WordPress site, the options on your gallery setting will automatically expand to include more display options, size options, caption options and so much more.
The plugins allows you to decide if your gallery will be displayed in a slider, masonry or carousel format.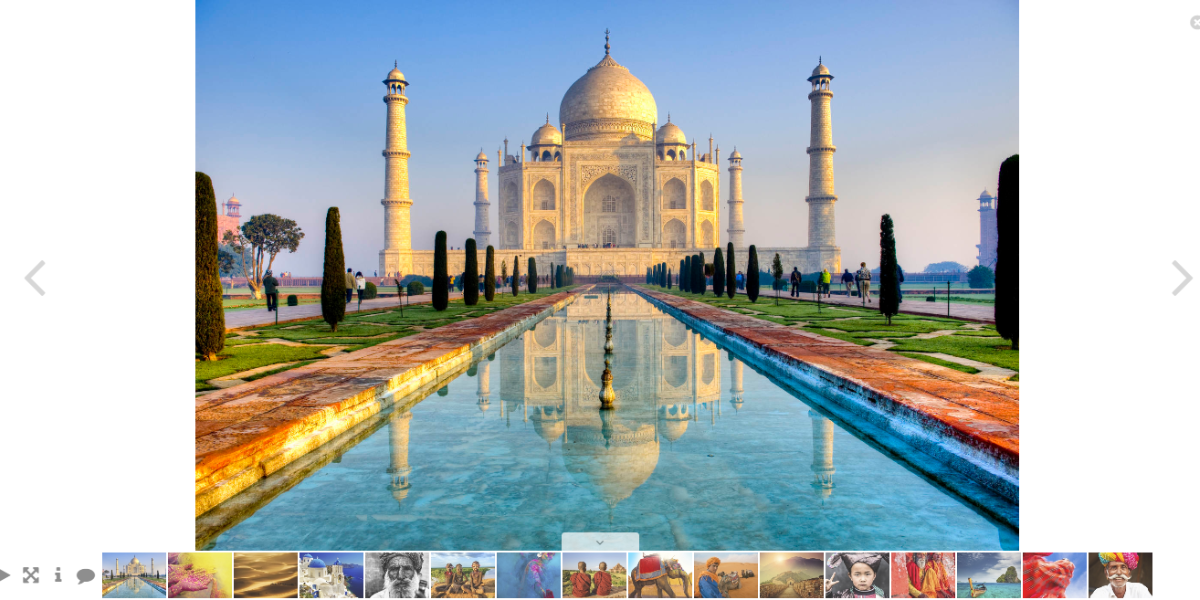 If you're still stuck on the gallery plugin to work with, then we recommend you consider getting NextGen, and there will be nothing to regret about the decision you just made.
With more than a million active installs, the plugin allows you to add multiple images from your media library, server folder or straight from your computer, all at once.
You can also sort out the images in albums or group them any way you wish to see them displayed in the gallery.
It's a Wrap
If what you're looking to achieve isn't that complicated, then we'd suggest you work with the default gallery functionality on WordPress. However, for more advanced features and options, then you have a whole glut of fully-functional WordPress Gallery Plugins to choose from.
Modula is a flexible WordPress gallery plugin. This plugin helps you to craft exciting videos and photo galleries. It has wide options for customization. Hence, you can tweak your gallery as per your interest.
You can easily resize the images in the container of your gallery. In addition, you can control their aspect ratio, widths, and heights. You must ensure to switch your gallery to "Custom Grid" from "Creative Gallery".
Once you switch, you can initiate to change the image's dimension. Click and drag the right-hand corners of the image at the bottom. You can do this in your gallery.
This WordPress gallery plugin caters to each kind of WordPress user. It has an easy-to-use customization option. It also has a drag-and-drop interface.
In addition, it gives flexibility to advanced users. Such users can easily add CSS.
This WordPress gallery plugin will certainly dissuade you. It is because of its exclusive options. This plugin has advanced features. You can comment on the gallery images. It lends great support to e-commerce.
It has its very own image management system to develop galleries. It even allows you to browse the folders of the server right from the dashboard of WordPress.
You can upload the images through FTP and check them from the dashboard. Once done, you can choose the layout and manage to configure other settings.
You may require a premium version. You may need it to craft mosaic or masonry galleries.
One of the most prominent gallery plugins. It rules the market since its introduction. You can get it from Code Canyon. It maintains an excellent 4.71-star rating with over 45,000 purchases.
This WordPress gallery plugin has over 1400 reviews. You can make it by its name!! It helps to create different kinds of grid galleries. You can bring in the content of WordPress or use images to mark your business. You can even connect Essential Grid to external services. These services include Flickr, YouTube, Instagram, etc.
With the visual skin editor of Essential Grid, you can develop your own layouts for the gallery items. For instance, you can add the price of the product, an Add-to-Cart button, etc.
A unique WordPress gallery plugin with a different approach to creating a gallery.
WVPR assists you to develop virtual reality galleries. For this, it takes the support of 360-degree panoramic videos or images.
WPVR allows you to link the items of the gallery. It uses hotspots to craft a full virtual reality tour.
This WordPress gallery plugin is a great help for real estate businesses. It can show the location and provide tours. You can even use it creatively to showcase your WooCommerce products.
In short, WPVR is an excellent idea to build immersive galleries.
Another highly responsive WordPress gallery plugin. You can develop retina-rich galleries. Your user will love your content. They can explore and navigate the images on your site.
With pro-version, you have more added benefits. You can make customization. You can manage things such as Hover effects, Themes, Loading effects, Shadows, etc.
This WordPress gallery plugin is infinite scroll. Hence, you can display photos in multiple galleries within the gallery.
In FooGallery, you can even manage the video galleries. It has some exquisite tools to generate the boilerplate extensions.
Which Gallery Plugins Do You Like?
Need help in Plugins Selection or Plugins Issue? We are available 24/7 by Phone or Chat.