5 Best WordPress SEO Plugin for Better Ranking
Last updated on August 3rd, 2023 at 10:29 am
When it comes to the term "SEO" we are referring to: Search Engine Optimization. This is particularly important when growing your website or online business, as working with SEO will help to increase traffic, which will result in increased revenue for your business.
In the following article, we will be going over the top 5 SEO plugins for WordPress, in no particular order. All of the plugins that are mentioned in this article are worth looking into, and depending on your personal preference and the design you are trying to achieve for your online business, you may find that one plugin is more suited for your needs over a different one.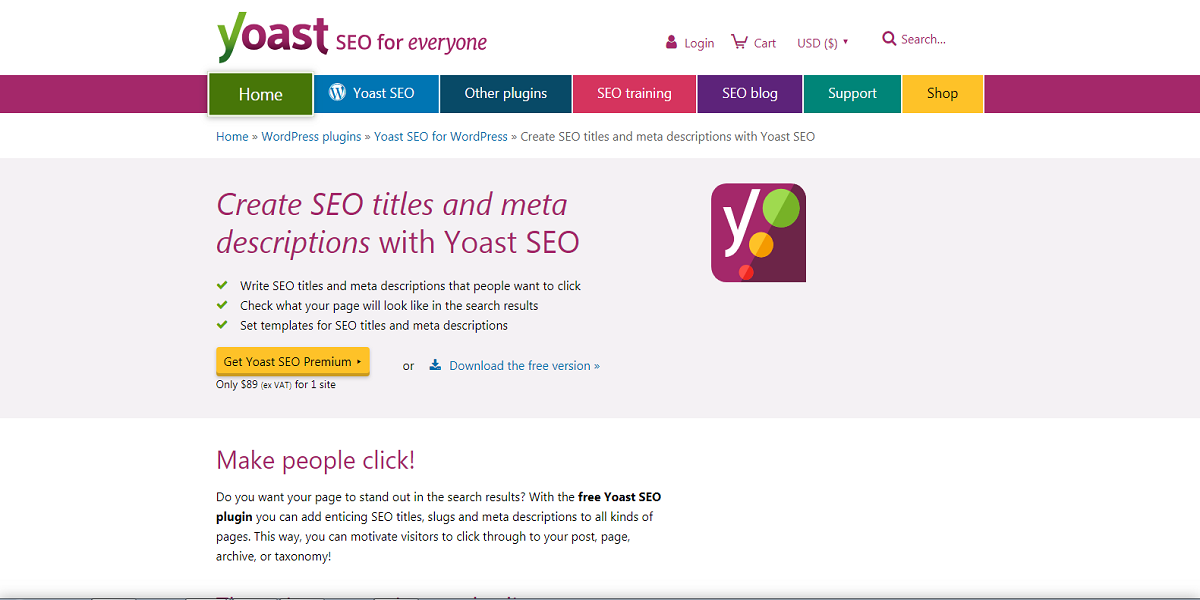 The Yoast SEO plugin for WordPress will help your web page or blog to stand out and will help to increase the traffic to your online business. It comes integrated with a snippet editor and preview, which will ensure that you are able to see what others will on a search engine, before clicking on your website.
In addition to optimizing individual posts and pages for SEO, with this plugin, you will have the ability to create your own template to use. You will be able to set a particular template for all of your various web pages and sites.
Yoast SEO comes with free training, so you can set up and get the most out of this WordPress plugin. A premium version is available, with additional features to help to grow your business and increase your revenue even further.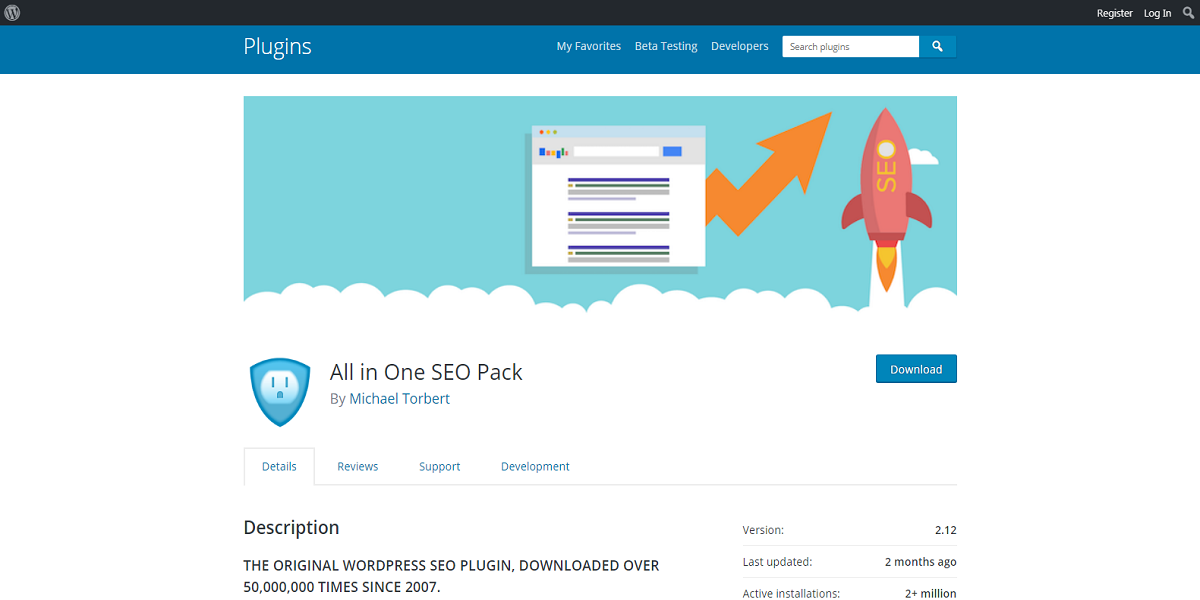 The second WordPress plugin on the list is optimized for SEO, this all in one pack comes with Sitemap support, which will allow you to improve your SEO thus increasing your traffic and revenue for your online business or blog. With accelerated mobile page support, this plugin is extremely fast and easy to use.
Another key feature is that this plugin will automatically report any changes to your website or blog to search engines like Google and Yahoo. Another feature that is worth mentioning is that this WordPress plugin is 100% free, and is the only free SEO plugin to provide integration for e-commerce sites.
This is also a great choice for beginners; even though there are many different options and features available, you can still use it and have it benefit your website simply by installing the plugin.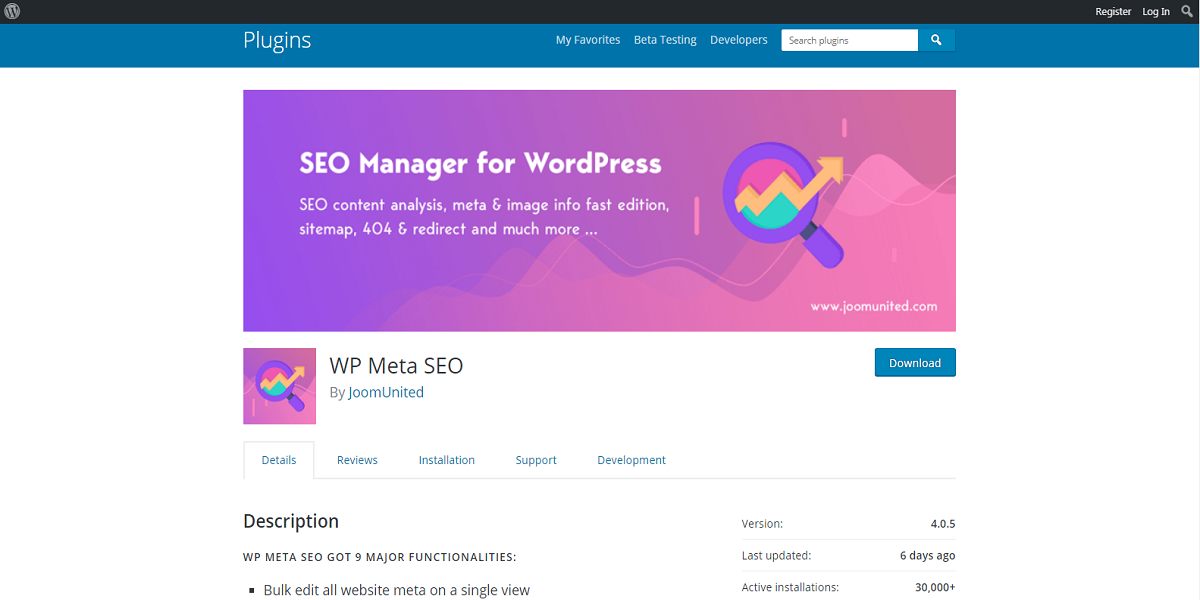 The third WordPress plugin on this list, WP Meta SEO has many features available to use and implement for your website or blog and will help to increase traffic. It will give you the ability to bulk edit image file names, as well as SEO link titles. Additionally, the 404 errors will be redirected to an internal broken link checker, making it easier to make sure that your website is running smoothly and optimally.
You will be able to add Google Analytics, which will allow you to track information and statistics, available for later viewing. Live SEO analysis will enable you to edit meta content; as well as the ability to reduce the size of pictures and media, which will allow for a better user experience and lower loading times.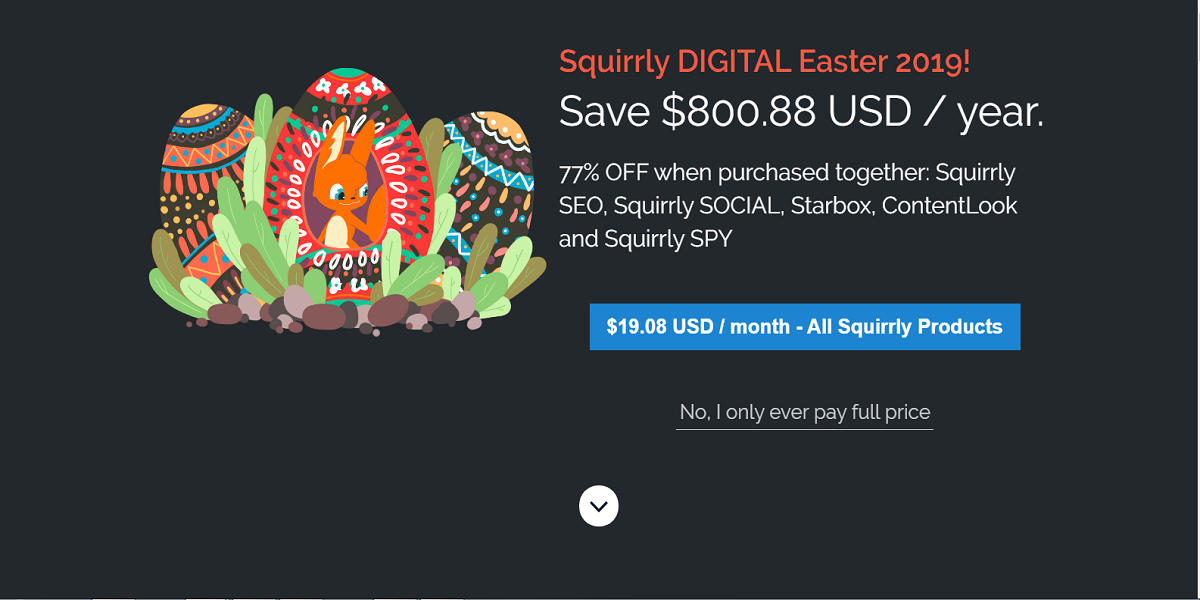 One of the better SEO plugins for WordPress relates to improving your ranking; which will increase traffic to your website or blog, thus increasing your residual revenue. With top-of-the-line features such as analytics solutions and SEO software, this plugin is sure to suit your needs for an online business or website. With a feeling of community support, this plugin will ensure that you are able to meet any personal goals you may have for your web pages.
Using Squirrly any time that you create a post or start a new website will help to ensure that your websites and blogs are optimized for SEO, with little effort on your part. With services both for content writing and website analysis, this is one plugin that is definitely a contender with others for SEO optimization and should be seriously considered.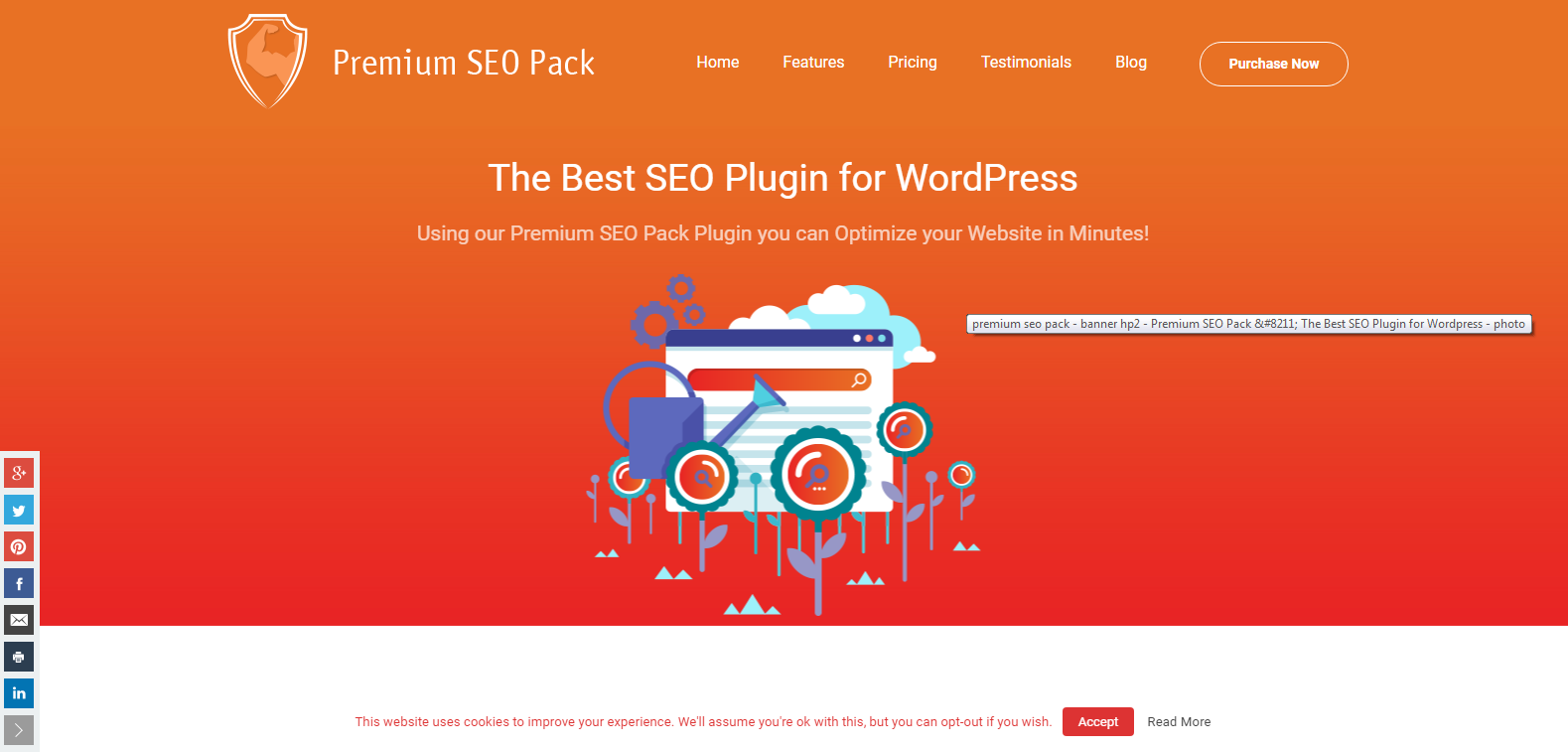 The fifth and final SEO plugin for WordPress on the list, this plugin boasts that it is the best for SEO optimization, with the ability to optimize your specific website and blogs within minutes. With online documentation and video tutorials, you will be able to set up and use the Premium SEO pack relatively quickly.
The support for this plugin is also top of the line, with support via Facebook Messenger compatible. With 404 error monitoring and reporting, you will be able to keep track of any issues that may arise when visitors to your site are trying to access particular pages or links. Google Analytics is also a part of this plugin, which transforms data from your website into reports that are easy to read and understand.
One exceptionally unique feature and aspect to this particular plugin is the SERP tracking, which will allow you to track keywords and pages; this will help you to save time and improve your ranking, increasing traffic and revenue to your website or blog.
Conclusion
We hope this article was helpful, and that you are able to take the necessary information away from this list to help optimize your website or blog for SEO. All of the plugins mentioned above are helpful, and it comes down to personal preference and your particular style. Understanding how SEO works is key in increasing traffic and revenue, and these plugins will take the guessing out of the optimization.
Which SEO Plugins Do You Like?
Need help in Plugin Selection or Plugin Issue? We are available 24/7 by Phone or Chat.