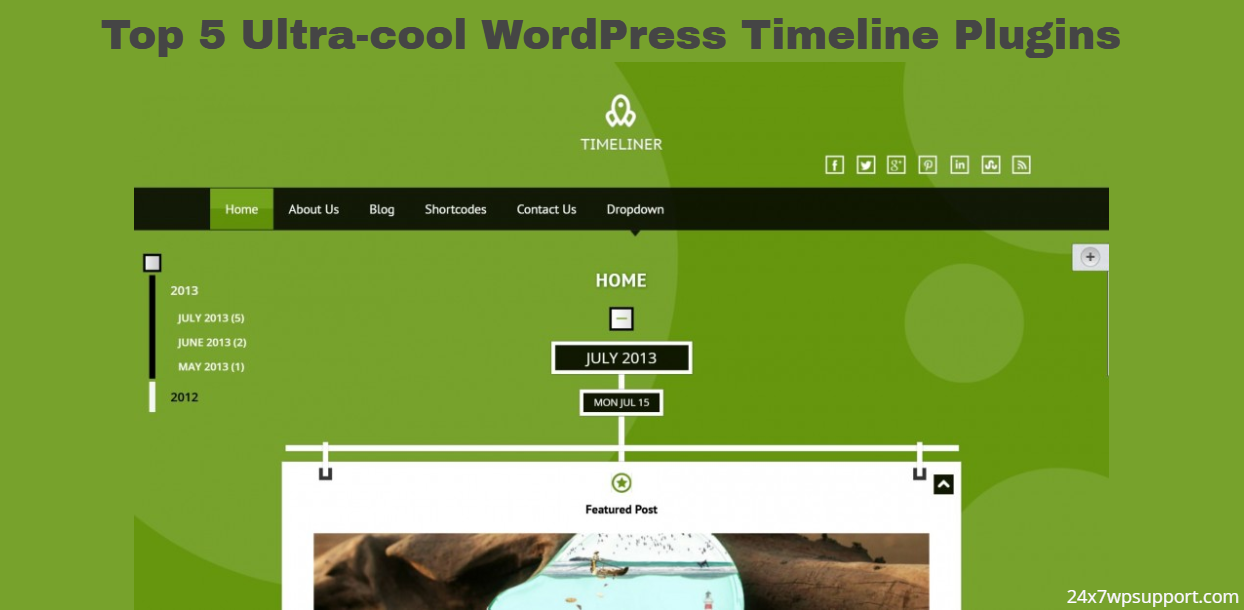 Top 5 Ultra-cool WordPress Timeline Plugins
Last updated on September 18th, 2023 at 06:06 am
Trust doesn't come easy in business. In a world full of make-believes and petty scoundrels and thieves, you don't just expect to see potential customers running to you and confidently forking over their hard-earned cash for whatever you're offering.
Amid running a successful marketing campaign, you have to figure out a working solution to win the trust of distrustful prospects. You have to come off as authentic enough to inspire peace of mind whenever someone shells out their cash for a product or service in your pipeline.
One simple approach you could use to win trust from potential clients and get them to take action without backpedaling is setting up a timeline on your site. With this, you simply get to tell the story behind your business – what inspired the idea and how's your journey been like to get to where you are at the moment.
In addition to all that, you could also use a timeline to bring a sense of identity to your business, and offer some valuable insights regarding your goals and mission.
And in as much as your target audience wants to know about what's trending or what's new within your industry of operation, some of them want to be sure that you're NOT just blowing smoke. They want to look at your journey and past. See how far you've come and how far you've improved to be a formidable force and their best choice of brand in the industry.
What you need is a good timeline to walk your visitors through a detailed outline of your achievements as a business.
For those running their site on WordPress, adding the timeline feature to your site is as simple as installing a timeline plugin. Your options abound, but instead of trying out hundreds of different timeline plugins trying to find that one plugin that effortlessly addresses all your timeline needs, you can limit your selection to the following top 5 options and settle for the best, depending on the needs you have or what you wish to achieve by the end of it all: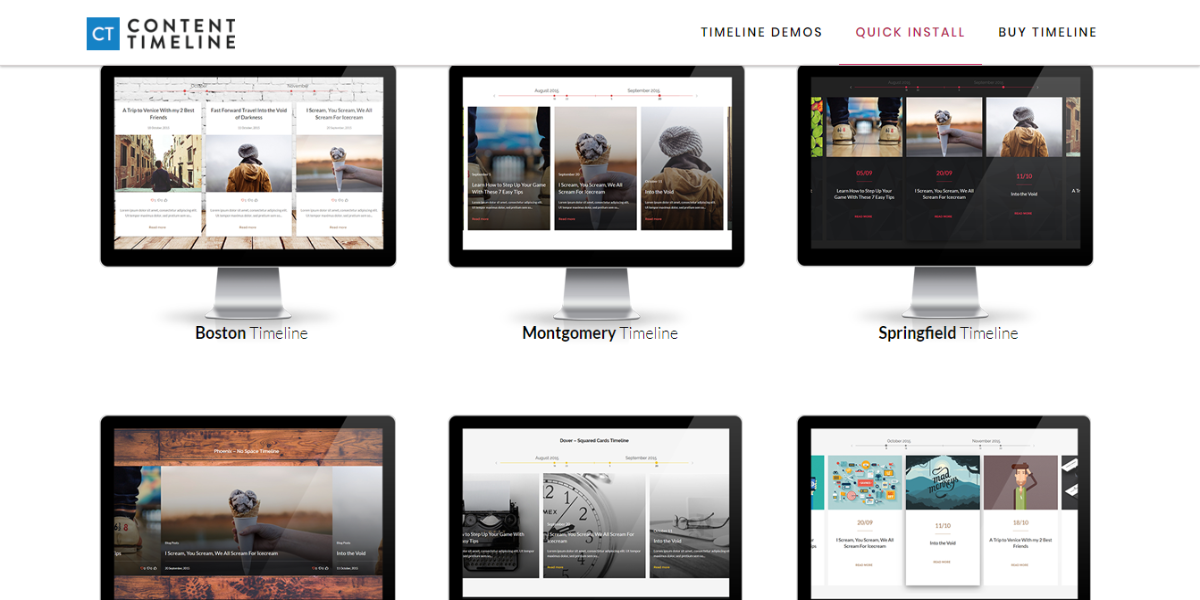 Content timeline is widely favored for being one of the most lightweight and powerful WordPress plugins for presenting your site's content in an organized manner.
The plugin can be fully customized, and easily integrated with any video, js script, flash and so forth. It also flaunts well-structured codes and a broad range of API functions that make it easy enough for you to both install and configure, and flexible enough for you to customize it in any way you see fit.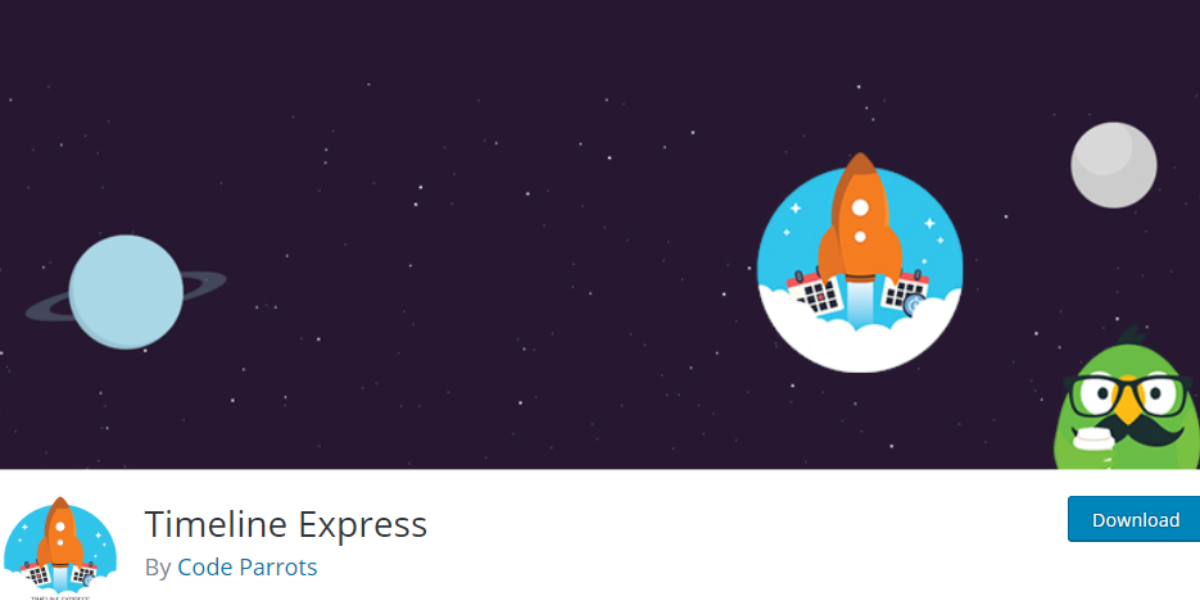 Timeline express is a simple plugin that works to ensure that you have an easy time integrating a fully functional timeline to your WordPress site.
Designed to help you include a vertical timeline to your site, the plugin allows you to clearly showcase various announcements and events in chronological order, alongside their corresponding dates and other details.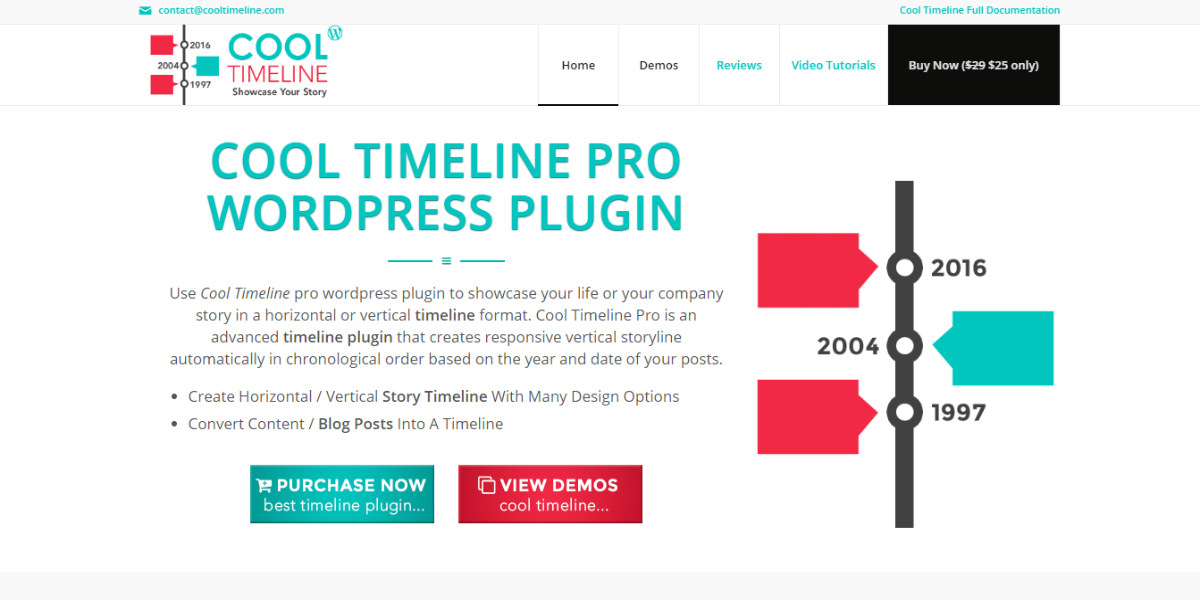 Cooltimeline is another WordPress plugin that makes it a cinch for you to include a cool timeline feature directly to your site.
With the plugin, you can easily create a delightful vertical storyline. Once you have the plugin installed, you can go ahead and set pictures, make posts and include dates, and watch as the plugin automatically organizes these posts in their rightful sequential flow.
The plugins also happen to feature lots of Google's textual styles, which can be utilized for the title and content substance. And once done, you're simply allowed go ahead and display the posts anywhere you want them to appear on your site using the shortcode provided.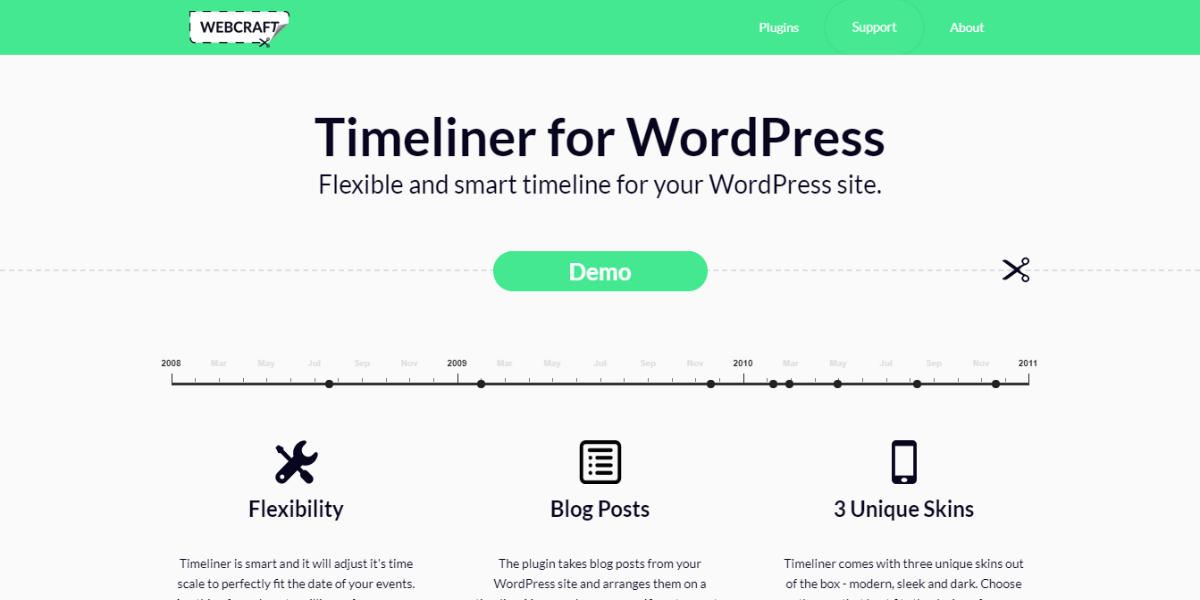 Timeliner is another timeline WordPress plugin to reckon with. It might NOT be the fanciest of the plugins you have, but it's supercooled and one of the most flexible plugins on the list.
Even better, the plugins can automatically pull blogs off your WordPress site and chronologically display them in a timeline fashion. Other than that, you can still use the plugin to showcase your portfolio items, news articles or anything else you wish to display alongside their rightful dates.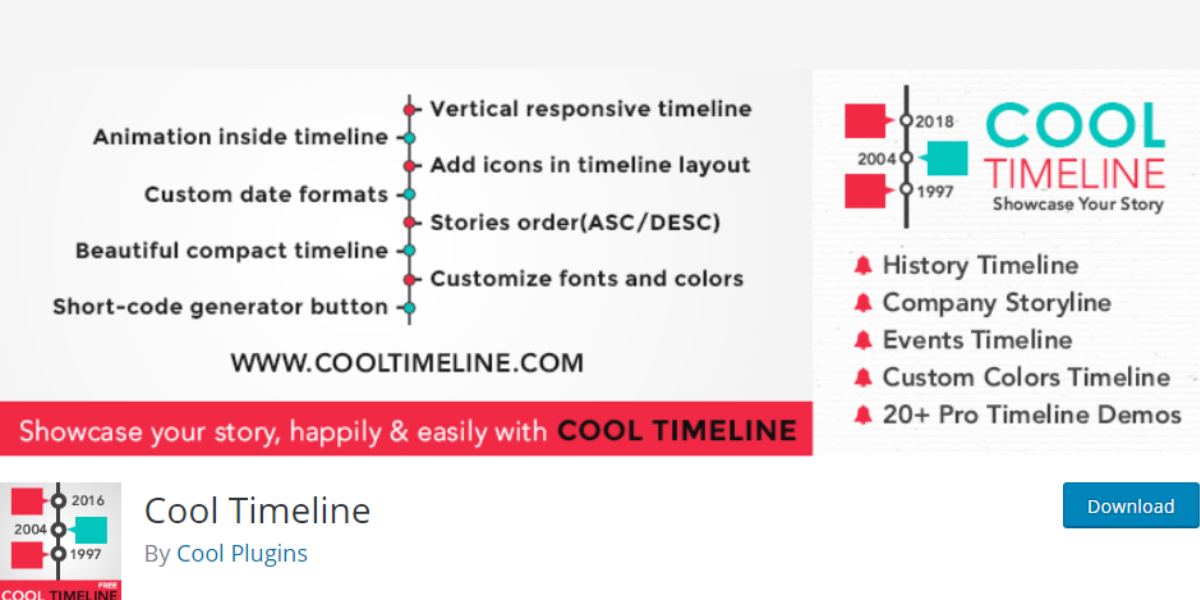 Cool Timeline is everything you'll need for a timeline plugin. Starting with a responsive design, the plugin allows you to display any kind of timeline item in a vertical fashion.
Whether you're working with posts, images, or news articles, the plugin makes is super-simple to automatically create a catchy timeline that you easily add to your WordPress site using the short code provided.
It's a Wrap
Adding the timeline feature to your WordPress shouldn't be that much of a hassle with the right plugin. Read this bearing in mind that timeline plugins are always changing, considering developers work around the clock to make sure their plugins offer the best display results of your site content.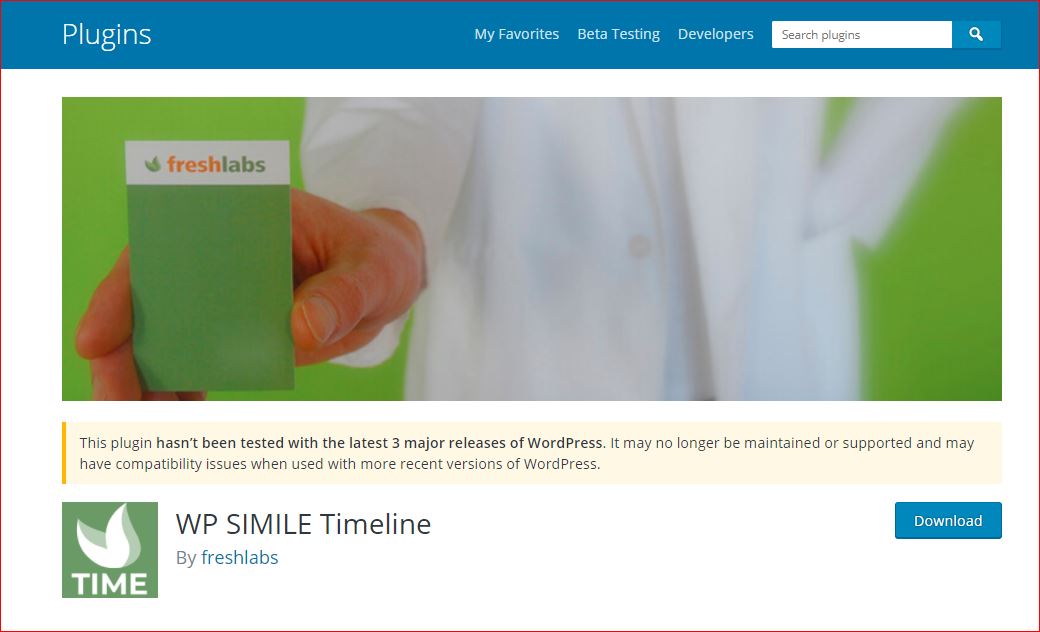 WP smile timeline is a WordPress plugin that has been created by freshlabs. The current version of this plugin is 0.5.1 the last update has been released by the organization in January 2020. Freshlabs release updates in a very short time period so that users will get in touch with the latest technology. There is more than one 1k active install of this WordPress plugin in the higher version it can be installed is 5.0.1. Now let's discuss some features of that WordPress plugin.
There will be an individual category that is going to display in the timeline of the plugin. It can also create a live stream timeline with the help of RSS feeds. Users can customize categories and bands according to their requirements because these are totally customizable. Users can also add template Tab on different pages which are going to support multiple instances. Users can also display individual icons and images with custom fields. Users can attach an image to the post of the timeline. This plugin has been released in different types of languages such as English German Italian Spanish and many more.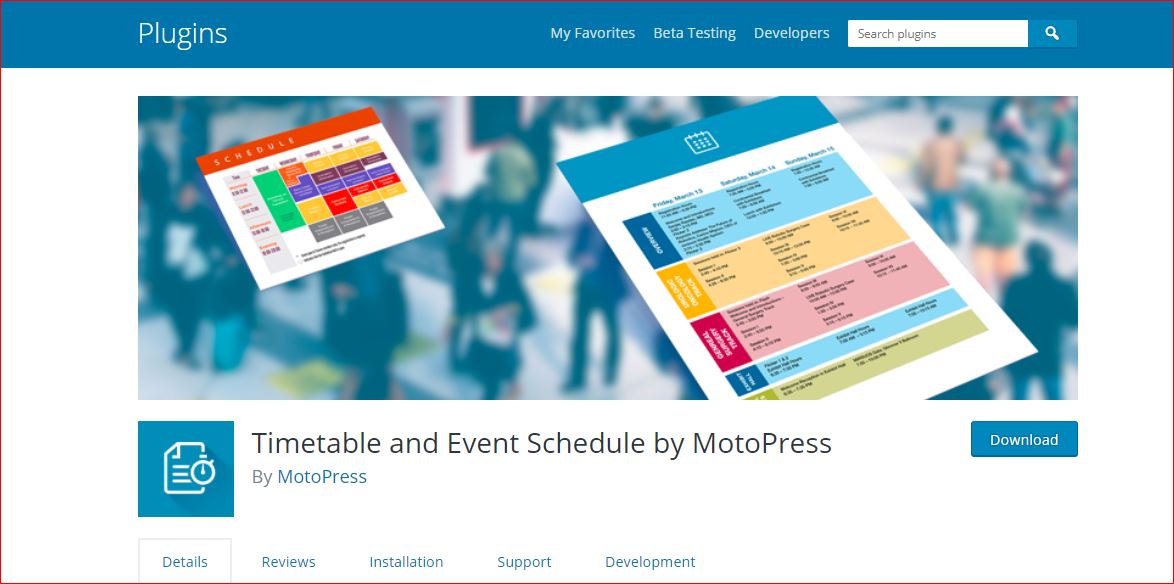 Timetable for WordPress is a WordPress plugin that can be used for creating timetables and schedules for the user. This plugin has been created or designed by CodeCanyon organization. This plugin has been created on 9 January 2012 and the last update has been released on 22 March 2014. The major disadvantage of this plugin is that it is not updated for a couple of years.
This plugin is compatible with internet explorer, Firefox, Safari, opera mini, and Chrome as we can say that it is compatible with almost all browsers. This plugin includes,JavaScript, HTML, CSS, PHP files. Now let's move toward some features of this plugin. Users can create a multi-day event and timetable in this plugin. Users can also import and export to CSV format. This plugin contains a revamped admin panel.
Users can select a program to print. This program is completely built on jQuery and CSSS3. This plugin is available in both versions as free and pro versions. In the free version, the user will not be going to use the complete feature or complete power of the timetable WordPress plugin. To use a complete feature of time table WordPress plugin is then used and needs to spend a certain amount of money. After that, the organization will provide a legal license so that the user and use its complete feature.
Which Ultra-Cool Plugins Do You Like?
Need help in Plugin Selection or Plugin Issue? We are available 24/7 by Phone or Chat.