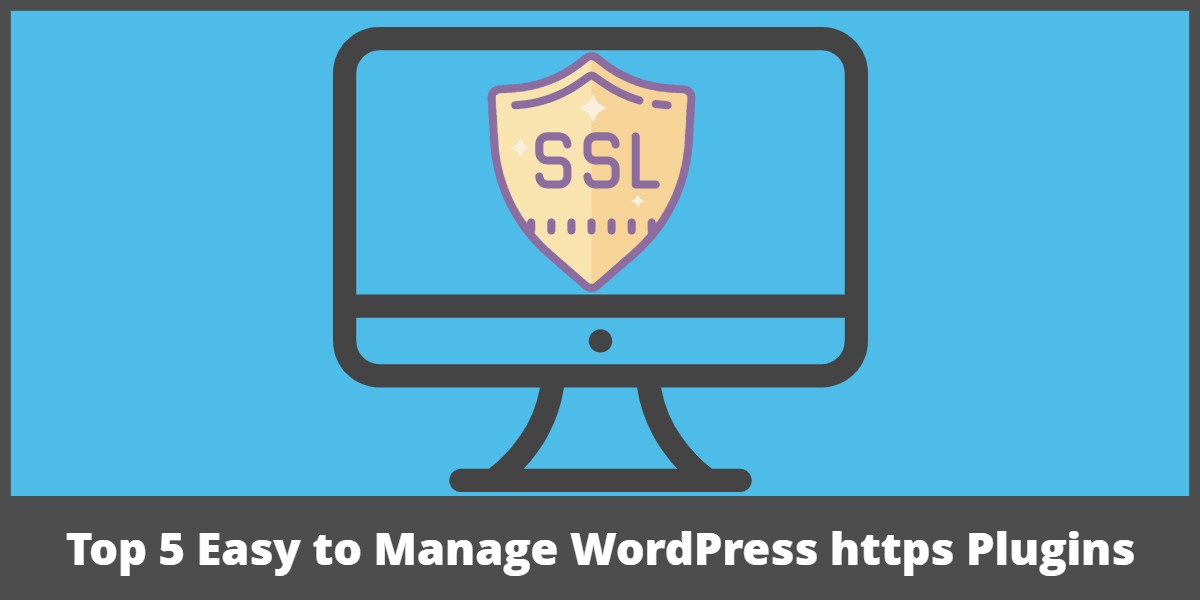 Top 5 Easy to Manage WordPress https Plugins
Last updated on June 13th, 2023 at 07:26 am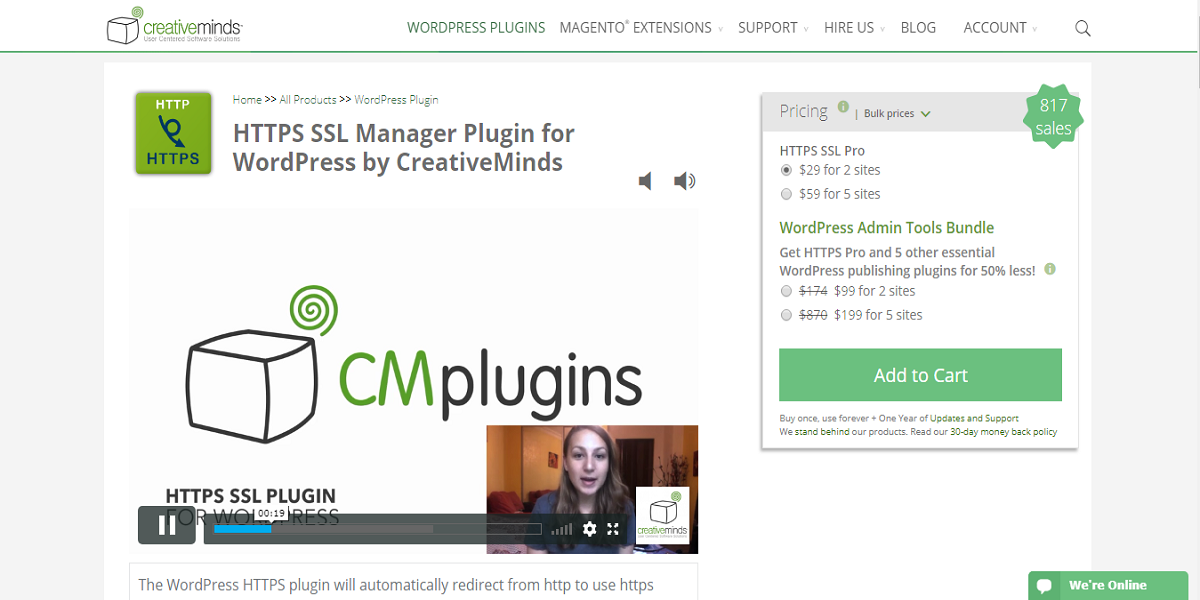 Features
The CM https plugin has several features that aid with converting HTTP to https as well as maintaining the https on your WordPress website this will help to secure your site better.
Furthermore, it features a built-in scanner which helps in fixing and searching for all of the unsecured content as well as it automatically detects the status of your SSL, filtering your URL and mapping your URL.
You can transform your website to SSL secured by using the https plugin for WordPress. It will help your site to run over the secure protocol of https; hence your connection, and that of the user will be encrypted.
By using this plugin, you can easily convert the unsecured content that are available on your site and make them https access secure. Before doing this, you should make sure that the entire WordPress site supports https.
Additionally, you can force SSL for your admin panel. Complete site SSL includes back-end as well as front-end. It is beneficial for sites that allow users roles to have access to the WordPress dashboard.
Consequently, this plugin is based on a popular as well as the original code of WordPress https which is not anymore maintained on WordPress.org.
Furthermore, the WordPress SSL plugin features lots of new modules that are added, and they cover new functionality in the pro-edition.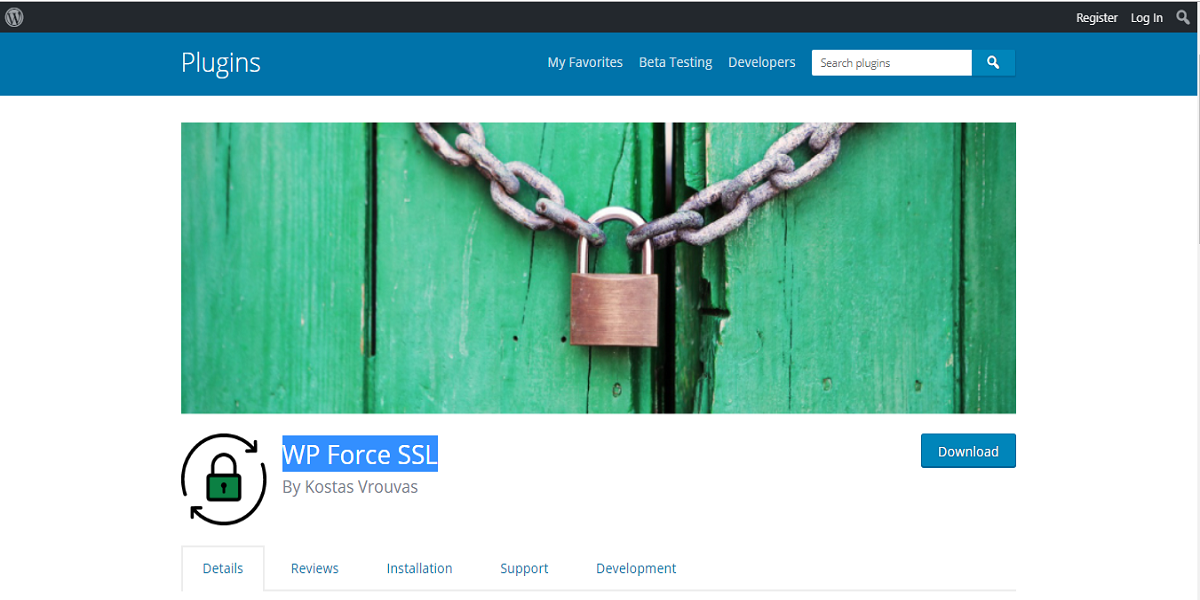 Features
This WordPress https plugin helps in redirecting HTTP traffic to HTTPS without using any code. Furthermore, this plugin requires an SSL certificate for it to work. Consequently, you will need to add https to the URL of the WordPress address as well as site address parameters available in the general settings and this is required by the WordPress plugin.
For you to avoid conflicts between users, it is advisable to change the name of the function.
When it comes to managing your WordPress theme having a secure connection is critical; therefore this plugin helps in securing the connections between your server the user's browsing making it hard for anybody to hack the system.
Furthermore, this WordPress plugin features a fully responsive design making it easy to use on small resolution gadgets such as phones and tablets.
Consequently, this WordPress https plugin translation and retina ready design making it easy to translate your website to your preferred language hence making it easy for CMS as well as page builders.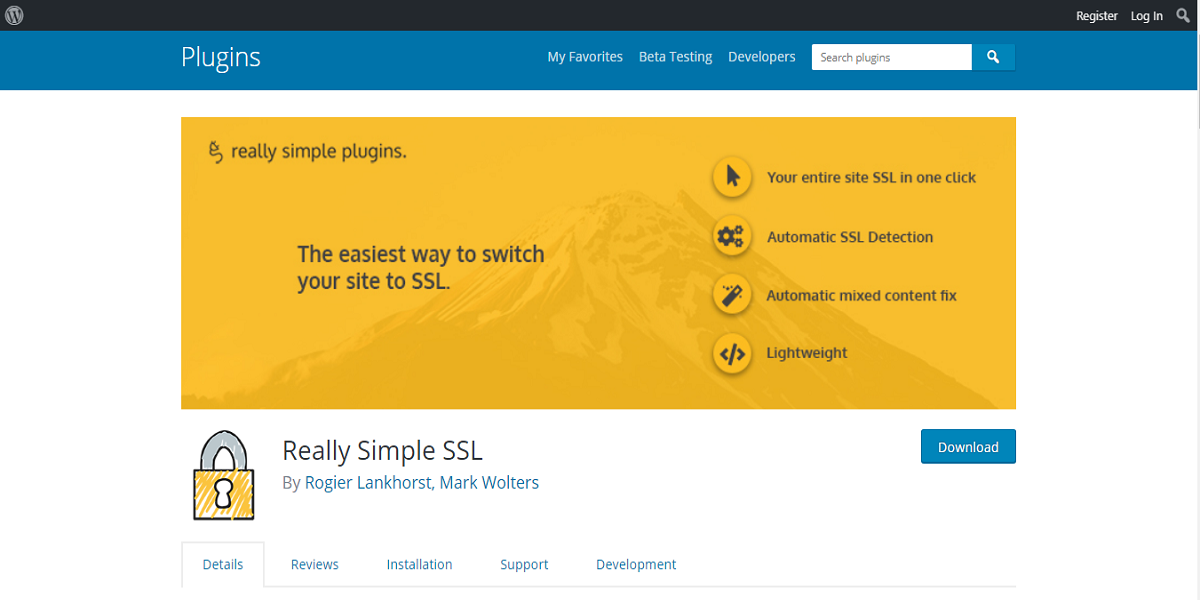 Features
Really simple SSL configures your website to operate on https by automatically detecting your settings to keep it lightweight, the options are minimized, and the entire site will automatically move to SSL.
Setting up this plugin is simple since it features three steps which include getting an SSL certificate for it to work and activating the plugin as well as enabling the SSL with just a click of a button.
This WordPress theme plugin features a fully responsive design, making it easy to use and operate on any device from laptops to phones and tablets.
Furthermore, really simple SSL features a mixed content scan that helps in showing you on what to do in case you do not have the green lock yet.
Consequently, this plugin features an option that helps with enabling https strict transport security. Additionally, it features an option that configures your website for HSTS preload list.
This plugin can easily handle most of the WordPress issues. Furthermore, all of the incoming requests are redirected to https.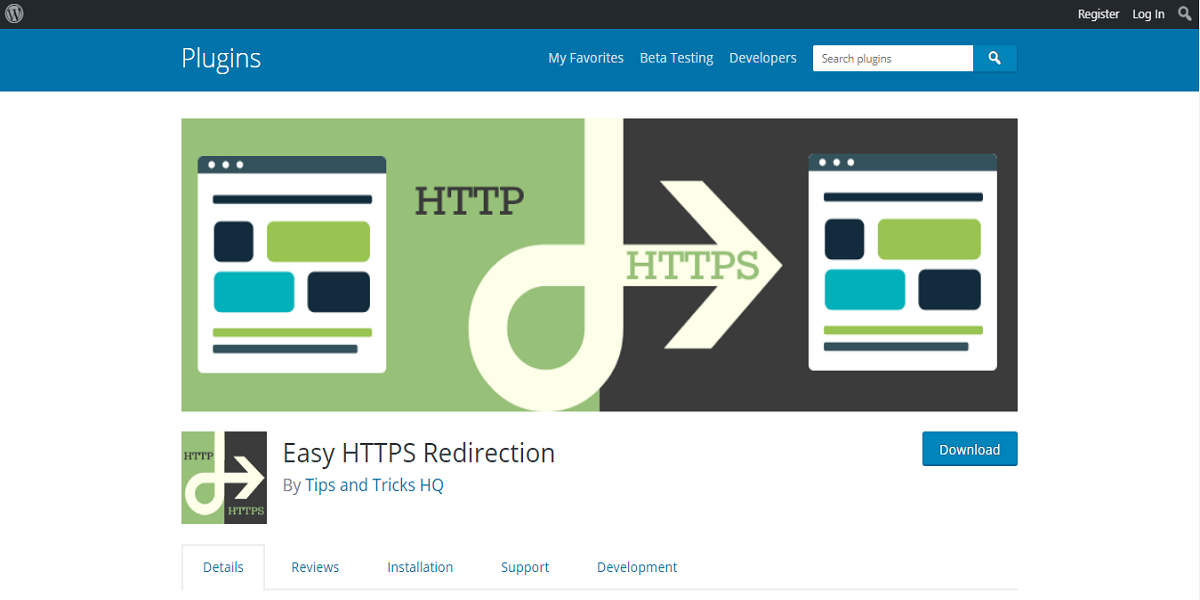 Features
You can only use this plugin once you have installed the SSL certificate on your website and making sure that the https is working correctly.
Consequently, once you have installed this plugin, it will automatically help in setting up redirection to the https version of URL whenever someone tries to access using a non-https version.
Furthermore, the easy https redirection automatically redirects few pages so as the users enter the URL which will be automatically redirected to https version.
The easy https version forces load static files such as images, and js to use https URL.
After installing this plugin, you need to activate it in the menu settings and click on the https redirection menu from this WordPress, and you can activate two options from the setting that is enabling automatic redirection to the https and forcing resources to use the https as the URL.
This plugin is designed to be compatible with all versions of WordPress, and you can download the plugin to make your website SSL compatible.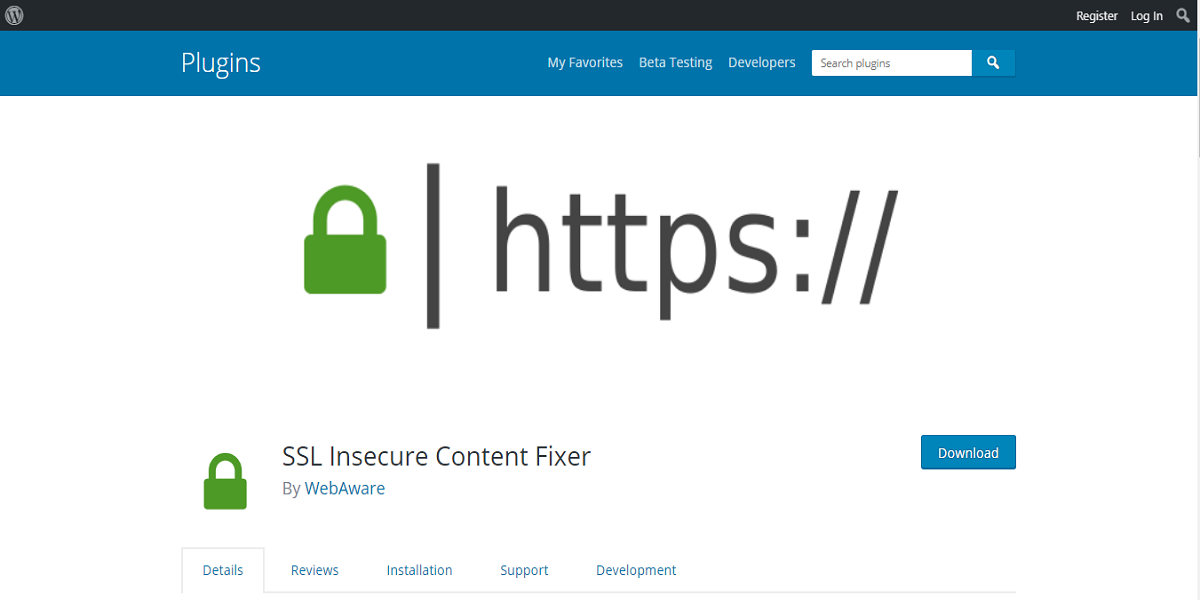 Features
Using the SSL insecure content fixer will help in solving most of the insecure content warning with no effort. Furthermore, you can diagnose the remainder by using a few simple tools available in this plugin.
Once you install the SSL secure content fixer, the default settings are activated, and they automatically perform some of the necessary fixes that are present on your site by just using simple fix level.
You can set default settings within a network for all the sites since this plugin features a WordPress multisite. Therefore, the network administrator will only need to configure and specify parameters on the website with requirements that differ from the network default.
Furthermore, the SSL insecure content fixer does not collect personal information, and it does not feature any cookies on the site.
While using this WordPress https plugin, visitors will be forced to use the https version each time they visit your website. Furthermore, you can force your whole domain to be automatically redirected to https URL, or you can decide to choose just a few pages that will be redirected to the https version.
This WordPress plugin is fully responsive making it easy to operate on various devices from tablets, phones as well as computers without the need to worry about their resolution.
Furthermore, this WordPress plugin features a translation ready design making it ideal for page builders and CMS.
Consequently, this WordPress plugin features a full-width blog.
Which https Plugins Do You Like?
Need help in Plugin Selection or Plugin Issue? We are available 24/7 by Phone or Chat.