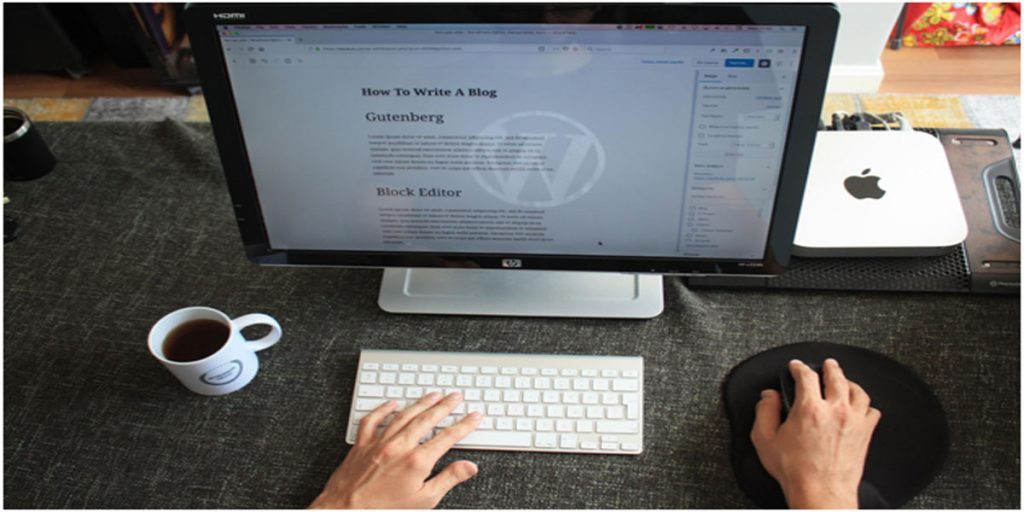 Why Is WordPress The Best CMS for Big Enterprises?
Last updated on August 10th, 2021 at 01:30 pm
Meet WordPress CMS, a platform powering over 35% of the entire internet. Started as a blogging platform in 2003, it managed to evolve tremendously and has become a one-stop solution for website creation.
Today, WordPress proudly powers brands like BBC America, The Walt Disney Company, TED Blog, and Sony Music. Ease of use and unmatched scalability are the two main reasons why these companies use the CMS (Content Management System).
But can WordPress be an ideal platform for your enterprise?
Absolutely.
In this article, we will be going through the top seven reasons why WordPress is the best CMS for your company. Let's get going!
Free to Use
Yes, you heard that right.
WordPress is a free CMS that can be used to build any website. Being a content management system instead of merely a website builder also means that it's a perfect option to publish, edit, and organize content.
If that's not enough, you can always modify its source code to match your business needs.
Having a giant enterprise means you might need to integrate WordPress with other tools and services — some of which may require you to tweak the default settings. Luckily, since WordPress is licensed under the GPL (General Public License), you're allowed to modify the software to however you see fit.
Highly Reliable
Being a community project, there's a myth that WordPress is not reliable enough.
The truth is exactly the opposite.
WordPress is regularly upgraded and maintained by a massive community consisting of the finest developers, designers, testers, and digital experts from across the globe.
The giant community ensures that the platform is up to date with the current trends and demands. The developers are continuously working on new upgrades and fixing bugs, and third-party groups always come up with new plugins and themes.
WordPress' large pool of developers is also one of the reasons why people love this CMS. If your website goes down or is facing some technical challenges, you can quickly restore it through the help of a professional agency or developer.
Manage it from Anywhere, Anytime!
Need to publish an update, but you don't have your laptop with you? No problem! With the WordPress mobile app, managing your website can be done right from your smart device.
The app allows you to publish blog updates, manage comments, and catch up with stories from your favorite creators. What's more, it's also possible to check site statistics like the most popular content, visitors' location, number of views, and so on.
WordPress app is available on Android and iOS. Be sure to download it so you can quickly respond and interact with your audience.
Optimized for Search Engines
Out of the box, WordPress is built with search engines in mind. The CMS offers some SEO tools like meta descriptions, permalinks, and blogrolling. In addition, you can use a robust SEO plugin to improve your ranking even more.
Some popular WordPress SEO plugins are Yoast SEO, All in One SEO Pack, and SEOPress. Most of these plugins are freemium, but their free versions also have excellent features worth a look.
For instance, the free version of SEOPress has an XML sitemap, content analysis, Google Analytics, title tags, and more. And as your business grows, you can subscribe to its premium plan and enjoy other advanced features.
Easy to Customize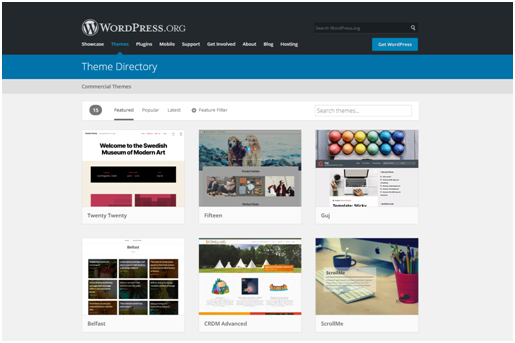 With countless free and paid themes, customizing WordPress is easy and fun! Whether you sell digital services or seek to showcase your products online, you will be able to find a perfect theme for your business.
WordPress themes are customizable, so you have full control over the look and feel of your website. You can quickly change the color, background, logo, typography, and layout of the theme to create a design that is suited just for you.
Furthermore, you can expand the default WordPress architecture by installing plugins. With more than 55,000 plugins available on the repository, there is a plugin for everything. Just perform a quick Google search, and you'll find the perfect plugin for your particular needs.
If you can't find the plugin you're looking for on the WordPress repository, try to purchase ones from trusted marketplaces like ThemeForest or Template Monster.
Secure
WordPress is highly secure at the core. Nevertheless, it's always recommended to take a few precautionary measures, so you can rest assured that your site is safe from malicious attacks.
Some best practices you can do is adding two-factor authentication, updating WordPress regularly, and using security plugins. Some of the most popular options are All In One WP Security & Firewall, Wordfence Security, and Shield Security.
You can read our comprehensive article to learn other methods of securing your WordPress site.
Fully Responsive
A responsive website is no longer a luxury, but a necessity. And when it comes to WordPress, a majority of the themes — both free and paid — are highly responsive in nature. As such, you don't have to invest any extra resources to make your website compatible with mobile or tablets.
With WordPress, you can also go beyond responsiveness and turn your site into a Progressive Web App (PWA).
Simply put, a PWA is a website that acts and feels like an app. As a result, besides being faster and more responsive, your site will have a better user experience.
Convert your website into a high-performing PWA by installing the PWA plugin.
Final Words
Choosing an ideal platform for your business can be overwhelming. But as always, due to its scalability and flexibility, you can never go wrong with WordPress.
Out of the box, the platform offers groundbreaking performance, unrivaled scalability, security, portability, and flexibility to create a website that will make your brand stand out from the crowd. What's more, the platform is easy to use and highly optimized for search engines!
WordPress is undoubtedly an ideal platform to establish an unbeatable online presence. With competition getting fiercer every passing day, now would be the right time to act before its too late. Start your online journey today!